Affiliate links linking to products we love may be found within this article. For more info, please check our Disclosure page for more explanation of affiliates and sponsorships.

---
I love public transport but have to say that it was easier and more fun to drive through South Korea. Of course, there are many things to do in Seoul, but you have to go beyond the capital city see as much as possible. Granted, it's possible to reach all parts of Korea by bus or even train. However, there have been many times that I wanted to make little stops along the way. That's why I think a South Korea road trip is your best bet for exploring the country, from your own perspective. Let's take you through over 40 places to visit in Korea by car, and we'll try not to leave anything out.
Before heading out, check the best prices on hotels in Seoul and other South Korean cities! 
South Korea Road Trip Travel Tips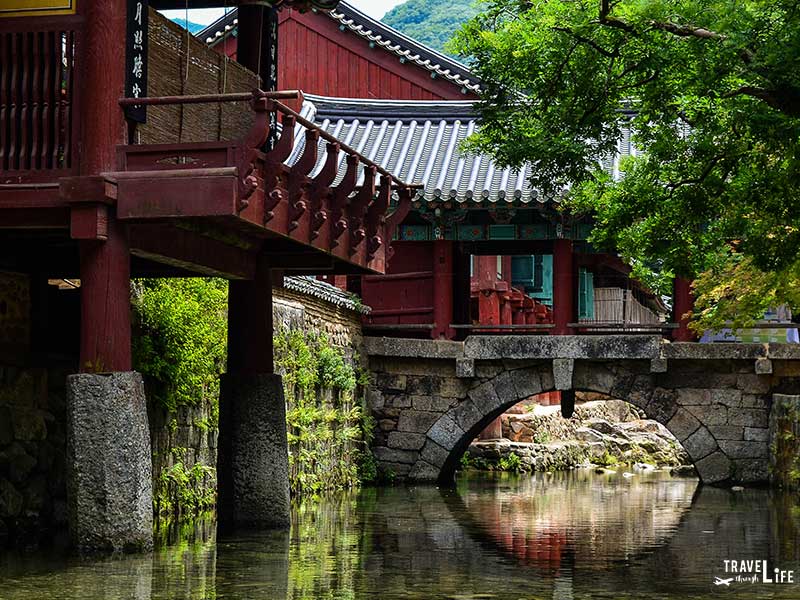 Renting a Car in Korea & Requirements
Before you embark on your road trip through Korea, here are some things you should know about renting a car and requirements before you can do so.
Courtesy of Korea Tourism
Valid International Driver's License or Korean Driver's License.
Cars come with "basic" insurance though it doesn't cover damage or theft. You can purchase additional insurance from the rental company.
Don't own a car? You can rent a car from any airport and will have your best luck finding English help. Avis and other big names can be found throughout big cities as well. They are the most reliable in terms of service standards. For more information on renting a car in Korea, check here.
Places to Go
Coastal Drives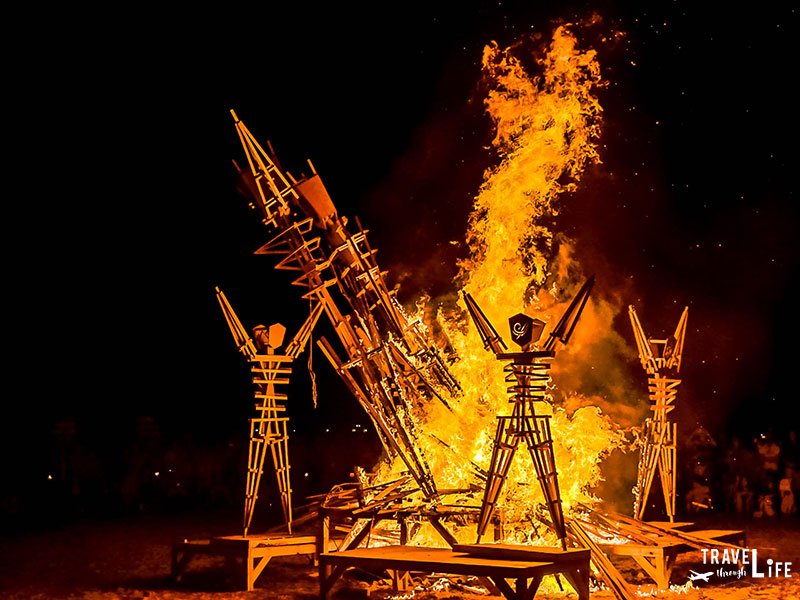 Before you visit South Korea, you'll probably learn that the country possesses over 1,500 miles of coastline. That makes it hard to not start here when planning your road trip in Korea. We spent two years in a wonderful coastal city (Yeosu) and absolutely loved going for drives along the water, whether by car or scooter. There are also tons of wonderful spots to explore between Mokpo and Incheon on the west coast, especially Taean (technically an island) where we stayed for Korea Burn. Unfortunately, that wonderful event is no more, but hopefully, it will come back someday! One tip for camping in that part of the country is to pack extra intense mosquito spray because those little bugs are just too much!
Mosquito spray and more important things can be found in our essential camping packing list! 
Highway 7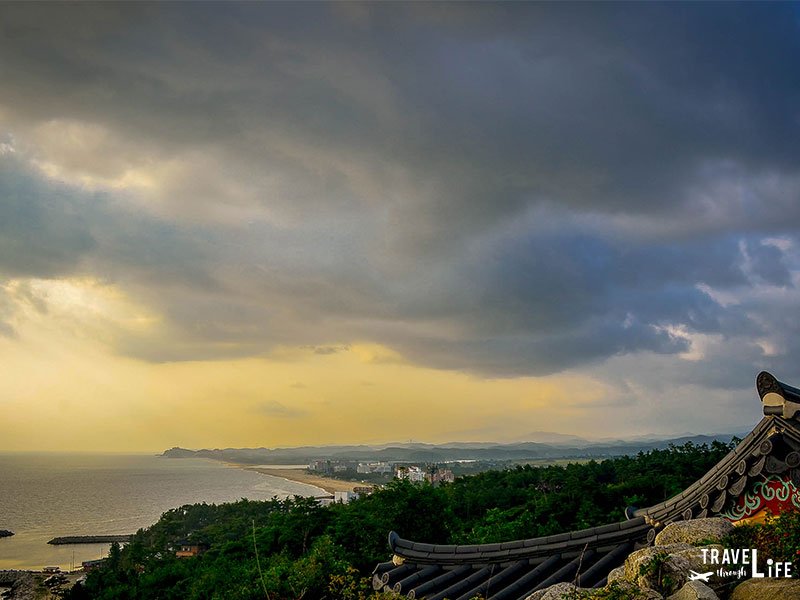 Highway 7 that runs up the east coast and ends (for now) at the Goseong DMZ. A friend once told me that Korea's east coast is essentially one long stretch of beach. I think he's right. Among the many South Korean patches of sand we visited, I have to say that Naksan Beach was the best for camping and a sunrise walk at the nearby temple that overlooks it. We started this route by driving from Yeosu through Daegu to Pohang in the south, though many visitors coming from Seoul (and other cities in Korea) would likely drive all the way to Sokcho in the north and descend towards Busan. If you want to swing by Busan, at least drop by Nampodong at night for some epic street food. Bonus points if you can fit Gyeongju in because that's a place I absolutely fell in love with!
Start your Highway 7 trip with a night at a hotel in Daegu! 
Islands
Korea's best islands are mostly found if you road trip through the south and west coasts. There's a saying I've heard from Koreans that say islands are disqualified after a bridge connects them to the mainland.
Jeju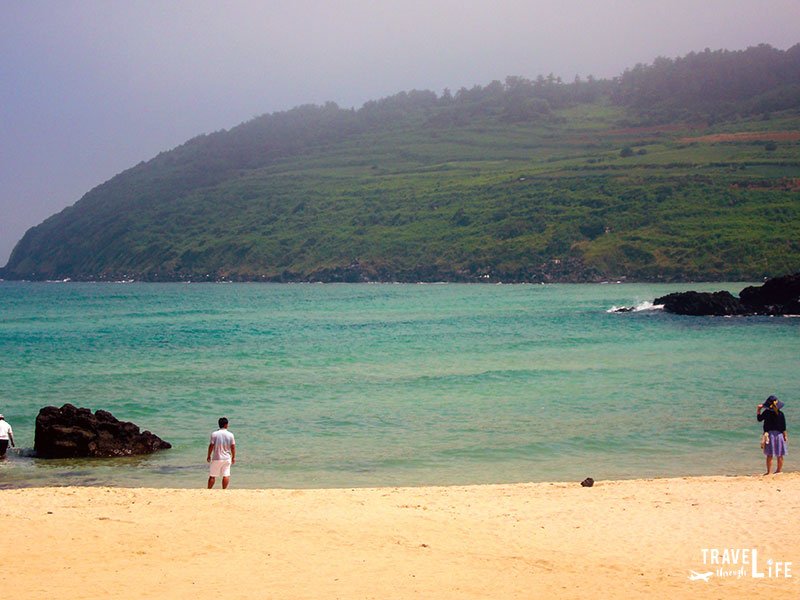 I'll be sad when they connect Jeju via an underwater tunnel because how can you not recognize this beautiful place an island and travel around it? We drove around Jeju by scooter and car and loved every minute of it, enjoying the views of the ocean and Hallasan towering over us from the island's center. Beaches galore surround the island. Our favorites include Hamdeok on the Jeju City side and the touristy Jungmun Beach of Seogwipo. If you don't want to spend forever there, you can also enjoy Jeju during a long weekend, as it's not too huge to explore during a shorter stay.
Take a break from your road trip in South Korea with one of the best places to stay in Jeju! 
Closer-to-Mainland Islands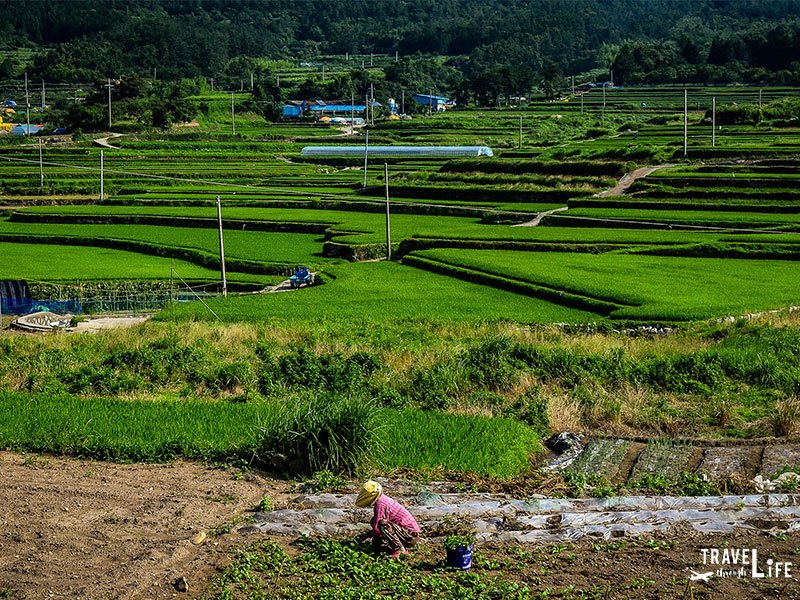 Sticking more to the mainland, we always start with Dolsan Island that's just across the water from Yeosu. The Dolsan Bridge is partly responsible for the popular Yeosu Night View that Busker Busker sang about, but also for beautiful rice terraces, a really awesome café overlooking the water and Hyangiram that's popular for New Year's Sunrise. Jindo is best known for the annual "Miracle Sea" festival and for camping. Gyeongsang Province's Namhae is a wonderful place to start for even more rice terraces and beaches. We also love Geoje for its abundance of windy roads and awesome German Food that comes with homemade sauerkraut!
Stay in Yeosu before exploring the southwest coast! 
National Parks
The country's beautiful national parks should definitely fit your South Korea travel plans. When we would enter them by car, there would be one rule—all car windows must come down. We didn't see every one of them but certainly came close when driving around the country.
Seoraksan National Park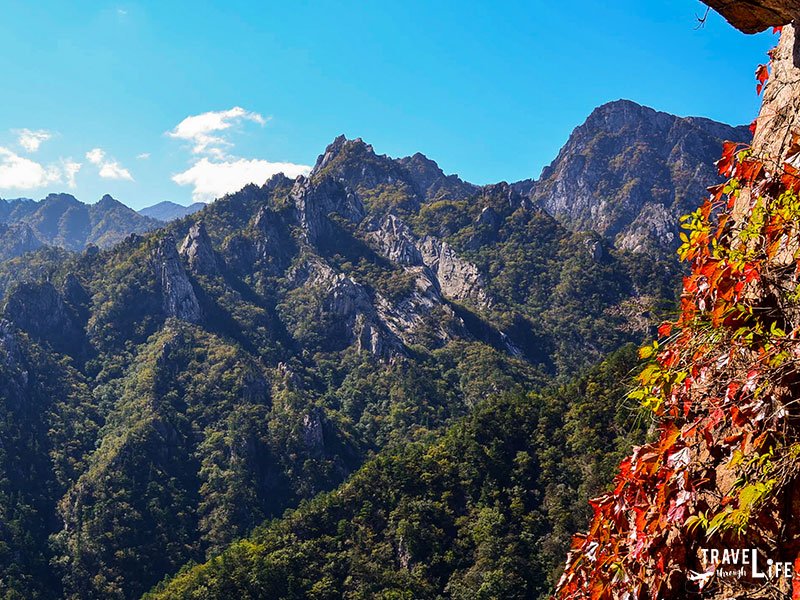 Jirisan National Park dominates the southwest while Seoraksan owns a special place in my heart, as it's where I nervously proposed to my wife. We'll be back there someday, hopefully still able to hike those trails that range from casual to fear-of-heights inducing. If we're lucky, maybe the same hotel will be there, not far from the beautiful Shinheungsa Temple Buddha statue.
Find the best pricing on hotels near Seoraksan National Park! 
Jirisan National Park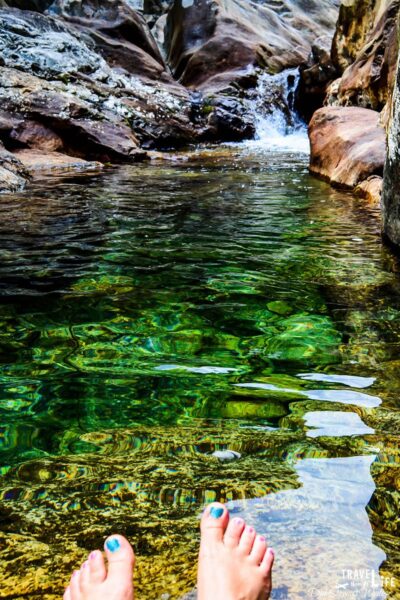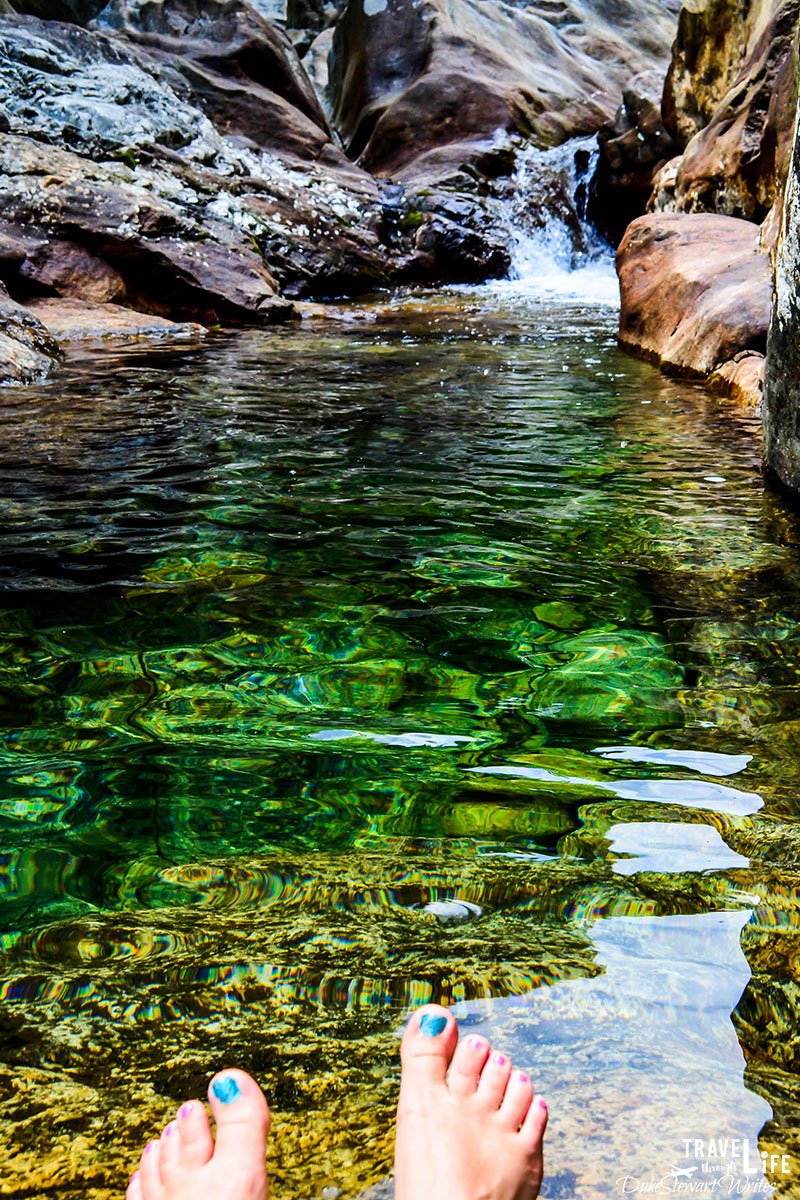 Some people hike from the bottom to Jirisan National Park's highest peak but I love swinging up and around its winding roads before getting started. There are other good spots along the way. They include the Piagol Valley streams and rocks that transform even the most desk-ridden humans into lizards for a day. Still inside Jirisan, Hwaeomsa Temple's wonderful cherry blossoms in the spring and a cozy spot for green tea just outside. Come early because this temple fills up quickly no matter what day of the week. That's thanks to schools and other tours coming through here.
Get some rest before exploring Jirisan. Grab a hotel in nearby Suncheon and enjoy some rest before going out! 
More Parks and Temples
Chungcheong Provinces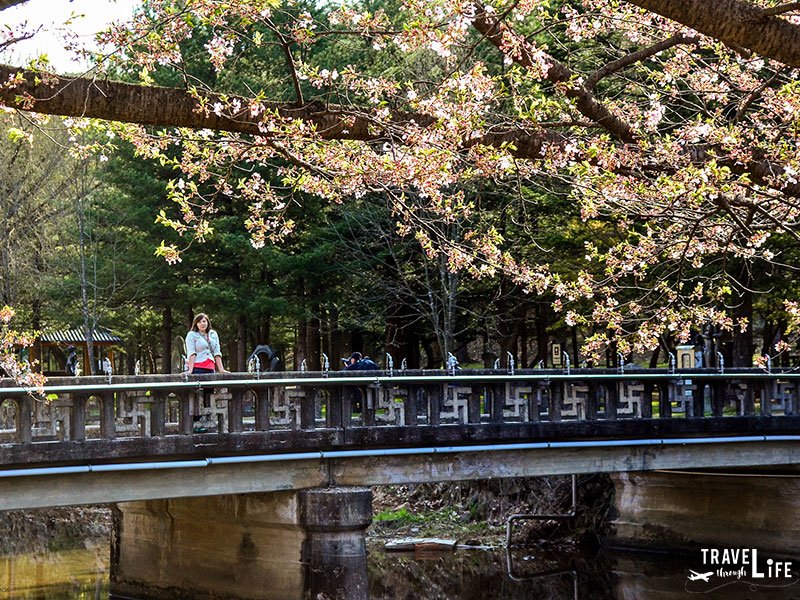 Chungcheong Province's Byeonsanbando could fit almost all of the pre-park categories since this unique National Park combines mountains and the sea. There are so many places to explore here and the picturesque views from the road tell half the story. Sognisan National Park's beautiful rocky hikes stood out and it was a nice drive that led to Beopjusa Temple's golden Buddha statue before heading up. Thanks to countless years and centuries of invasions and wars, it's disheartening to know that most temples are recreations but what more can a country do? North and South Chungcheong Provinces go overlooked in many Korean travel itineraries but I'll get back to them in just a minute.
Starting with a hotel in Daejeon will help you get a head start on exploring the Chungcheong Provinces. 
Gyeongsang and Jeolla Provinces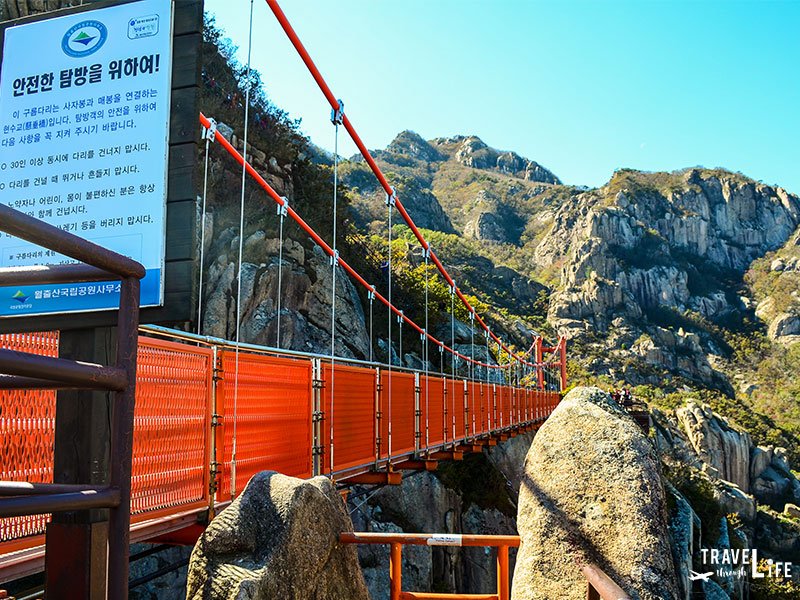 Juwangsan and Gayasan are two great parks in the Gyeongsang Provinces, with the former filling our bellies with delicious apples and the latter's Haeinsa Temple impressing us with its prayer maze and Buddhist Sutras that are an officially designated national treasure. Heading back southwest to the Jeolla Provinces, Naejangsan is most popular during the fall as its huge collections of maples change colors. Wolchulsan's Cloud Bridge tested my fear of heights and though I still haven't completely overcome it, taking a walk over that helped a little. I can go on but just ask you to visit a few of these parks. You'll see what we've been raving about. Oh, and buy a souvenir handkerchief, will ya?
Random Drives through the Heart
Parks, islands and coastal drives are great but what about driving through the heart of Korea? Are there interesting things there as well?
Chuncheon and Andong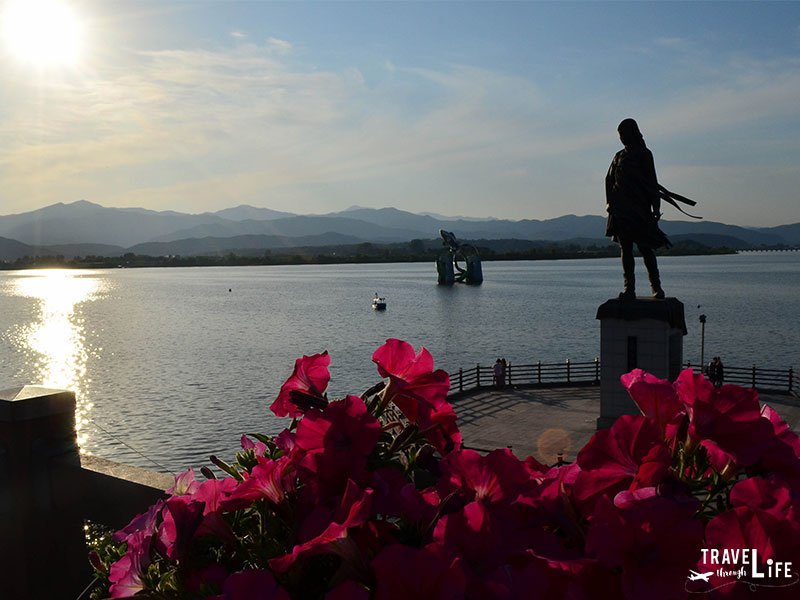 Of course, there are and one of the best ways to start is by heading towards Gangwon Province's Chuncheon for dak galbi or a walk along its lovely river. It's a good start if you'd like to drive north to south and from there, head down towards Gyeongsang Province's Andong for some delicious chicken (jjim dalk) but first stop halfway at North Chungcheong's wonderful Guinsa Temple inside Sobaeksan National Park, which I know is a violation of my promise to quit talking about parks. This beautiful temple mountain is just too marvelous to ignore but nevertheless, I apologize for mentioning it.
Get a fresh start on exploring Gangwon and North Chungcheong Provinces with a nice hotel in Chuncheon! 
Gongju, Buyeo, and Jeonju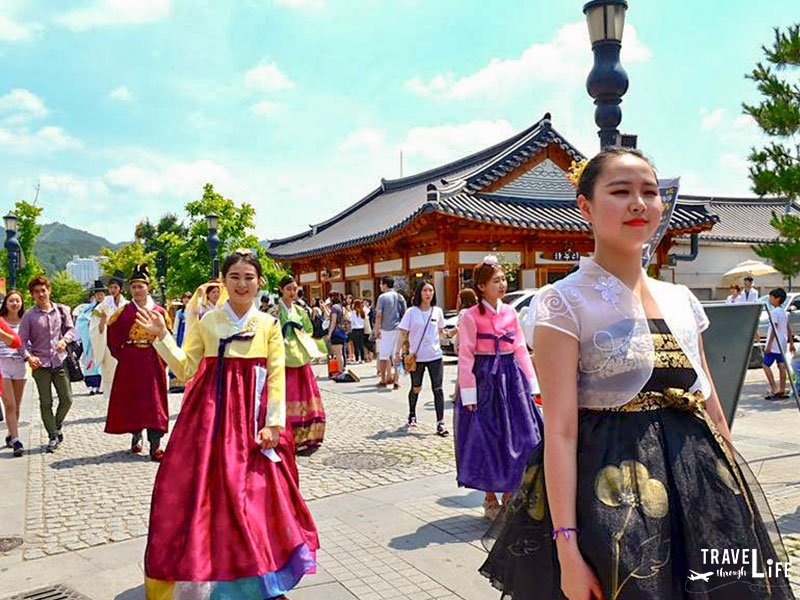 South Chungcheong Province stretches to the west coast and has plenty of hits close to Daejeon. My favorites include Gongju and Buyeo, which give you a nice look at the lesser-known Paekche Dynasty that was strong during Korea's 3 Kingdoms period. Another marvelous drive starts in the south, from my very own Yeosu all the way up to Jeonju in North Jeolla Province. Jeonju is great as a standalone visit, thanks to its scenic folk village, yummy bibimbap, and awesome PNB choco pies! Wanju is a small town nearby and a temple there (Songgwangsa, not the Suncheon one!) blew us away during the months leading up to Buddha's Birthday. I've never seen beautiful temple pyramids elsewhere in Korea so keep that in mind if you're narrowing things down.
Find a nice hotel in Daejeon to explore South Chungcheong Province and North Jeolla from! 
Our Thoughts and Yours, Too!
You can see most of these South Korea tourist spots by public transport but not as easily, I promise you. I used to love planning my Korea itinerary through taxis and buses. However, after a while, time becomes too precious of a commodity to freely let go. I would give a fair warning to those who are not used to driving in Korea. You must practice patience there. People drive as they walk in Korea, so prepare for sudden cutoffs and actions by people who might not be paying attention to what you're doing. Another big problem that's yet to be fully addressed is parking, and a Facebook group brings up some… let's call them issues that arise. Just keep alert and you shouldn't have any major problems, okay?
Still, we think a South Korea Road Trip will show you just how the country's most beautiful spots.
So what do you think? Are you ready for a South Korea road trip now? Ever driven through the country? Let us know if you have any drives to recommend. We'd love to read your thoughts in the comments section below:)
This guide is part of our series on South Korea Travel, East Asia Travel, and Asia Travel. It was originally created on November 24, 2017. It has been maintained and updated on our blog (as of December 27, 2018) to reflect current viewpoints and travel destination trends.