Affiliate links linking to products we love may be found within this article. For more info, please check our Disclosure page for more explanation of affiliates and sponsorships.

---
Nampodong street has some of the best food in Busan, South Korea. The neighborhood is a major purveyor of street food in Busan (pojangmacha) and well-known throughout the rest of the country. If you ever get to visit, (accessible via Busan Subway, Line 1) you'll find one of the most delicious selections of Korean food. Our walk through this awesome neighborhood will give you a glimpse into the action and might just convince you to travel for local food.
Check the best prices on hotels and flights to Busan before you go! 
Nampodong Street
This Nampodong Street guide is part of our series on Food Travel, South Korea Travel, East Asia Travel, and Asia Travel. It was originally created on April 9, 2015. It has been maintained and updated (as of December 27, 2018) on our blog to reflect current viewpoints and travel destination trends.
Fun Facts

Locals know about Nampodong and will say visiting the area is one of the most fun things to do in Busan. There are quite a few highlights in the area, including Gukje Market, PIFF Square, and lots of shopping options. If I were to live in Busan, Nampodong is where I'd start when searching for a home. That's not just my belly talking. Cities with this many options require neighborhoods to push harder in order to stand out. If you're lucky enough to visit Korea during the winter, Nampodong is also fun for its Christmas and Holiday light displays.
Where We Stayed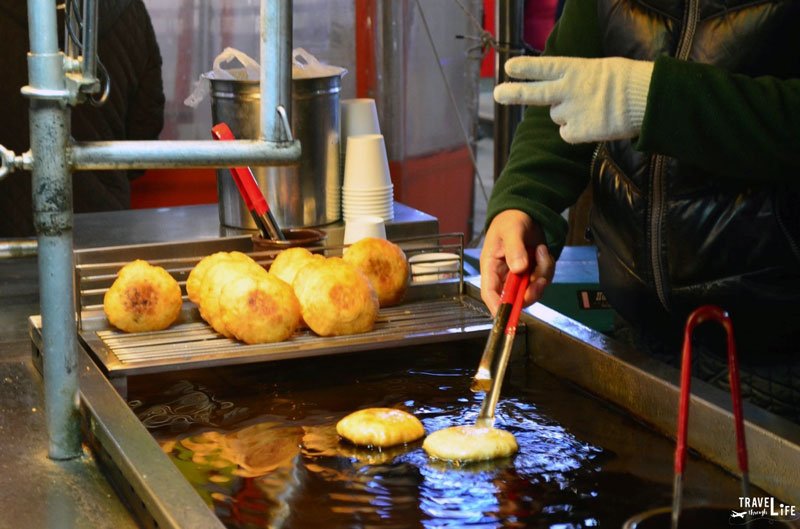 Instead of booking a hotel in Busan's other neighborhoods, there are some great hotel options in Nampodong. We typically stay at Comma Hotel, which is right in the middle of the shopping and cozy enough for at least a night in the heart of Busan's food scene.
Book a night or more at Comma Hotel for the best price! (TripAdvisor | Hotels.com)
If you can't get in there, check out other nearby hotels in Nampodong! (TripAdvisor | Hotels.com)
What to Eat in Nampodong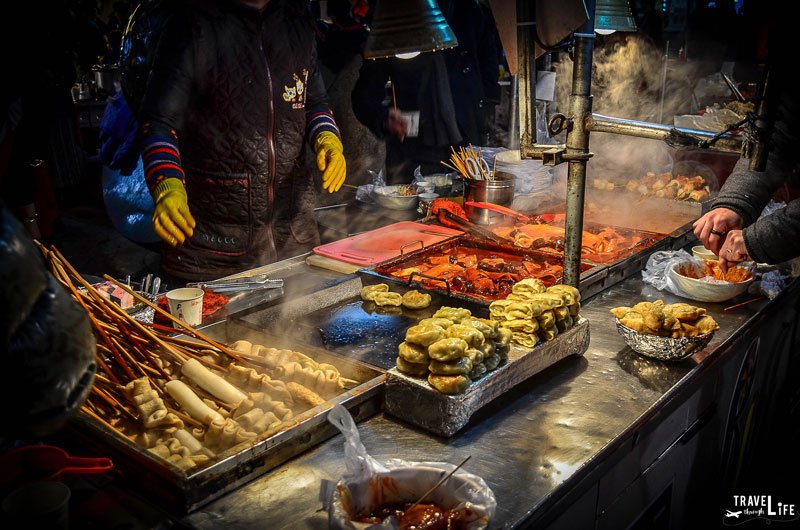 Nampodong street food covers all bases, with foreign influences mixing with Korean cuisine and demonstrating a culinary opening to the outside world. Korean specialties like tteokbokki, Korean sausage and that fish-shaped bread (bunggeoppang) everyone devours in the winter. Purposely, no seats are available even though some might interpret nearby trees as places to rest. Violators are quickly forced to stand—a cue to either buy more food or make room for the next person. The vendors maintain calm as people methodically surround them. An eager anticipation and buzz surround these stalls as if something special was always on the verge. Eyes widen and smiles grow as hungry appetites receive the care they require. Wonderful creations simmer everywhere, as these culinary wizards kept the crowds at bay.
Want to eat delicious Korean street food before you visit? Check out this Seoul Food Korean Cookbook by Naomi Imatome-Yun!
More Nampodong Street Food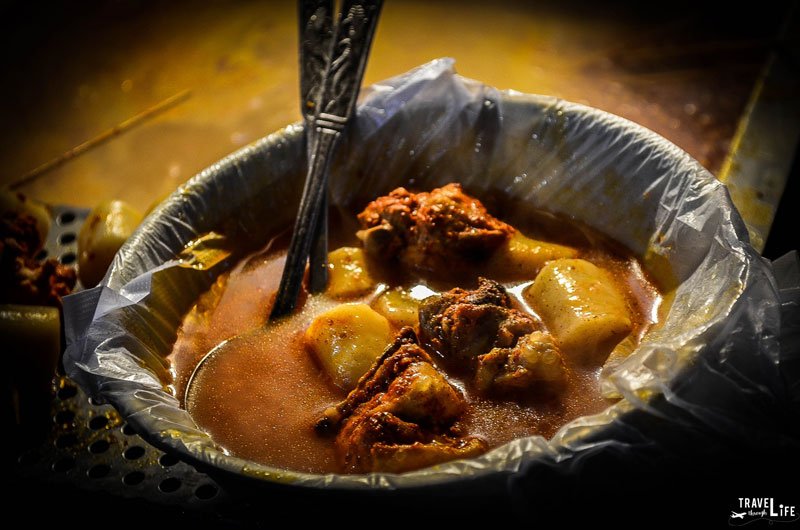 While spending so much time watching the other people camped at various stalls, my belly grows full. Somehow along the way, I unknowingly join the madness and eat my way towards a pending food coma. A sausage here and some spicy chicken there, and I can't eat anymore. Those ladies working at Nampodong create a monster in me and perhaps they know I'm leaving Korea. Nampodong's pojangmacha certainly demonstrates its might yet again. If you want to eat right on the streets of Korea, this is the perfect experience. Nampodong is where my own memories of Korean food will always begin and end.
Our Thoughts and Yours, Too!
Just seeing all those awestruck faces eagerly fill their mouths, it's hard to avoid digging in and buying as much food as you can. Taste runs like water in this district and walking around this awesome food stall town helps me understand just why it's so special. Just about every city has them, and I've found that the options rarely stand out. Maybe it's a case where the Korean palate has settled on the suitable street food experience. Go to Seoul or the other metropolitan areas and you'll find something similar, but not exactly the same. For me, exploring Nampodong street food is one of the best things to do in Busan.
Have you ever visited Nampodong? What did you think of it? We'd love to read your thoughts in the comments section below:)
More Places to Visit in Busan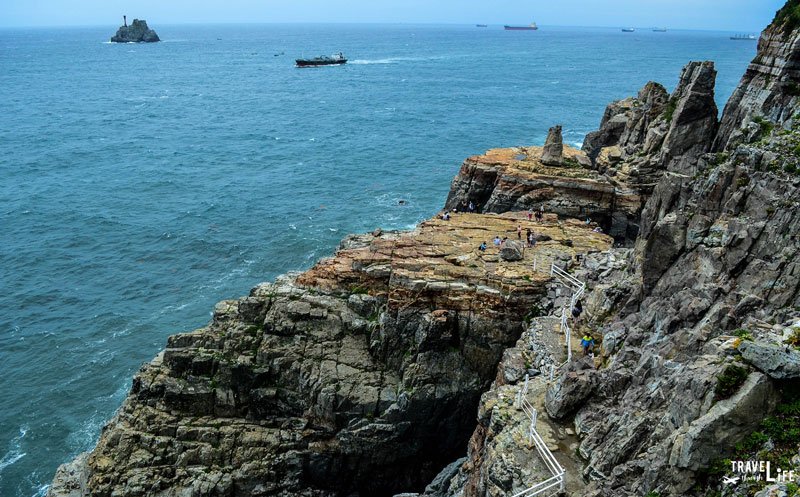 Busan is a wonderful city and many people come here throughout much of the year. We've enjoyed this city in so many ways. Memories include a Templestay at Bemeosa, visiting Taejongdae, checking out the alluring Haedong Yonggungsa Temple, and hanging out at the city's beautiful beaches, including Haeundae and Gwangalli. Crowds can hardly avoid this city throughout the year with year-round events and the country's largest international film festival taking over in the fall.