Affiliate links linking to products we love may be found within this article. For more info, please check our Disclosure page for more explanation of affiliates and sponsorships.

---
Starting a travel blog is a wonderful journey that's too difficult to encapsulate in just a few sentences. It's an exciting undertaking but can easily seem overwhelming at the start and over time. And after thinking long and hard about the process, I'm going to break it down for you here. Along with lessons from various failures along the way, here are 15 things to remember when starting a travel blog that will make this adventure much easier for you.
This post is part of our resources section, where we offer guides to blogging, summer packing, and more. We originally created it on April 15, 2016. The post has been maintained and updated, as of August 2, 2019.
Starting a Travel Blog
Love Traveling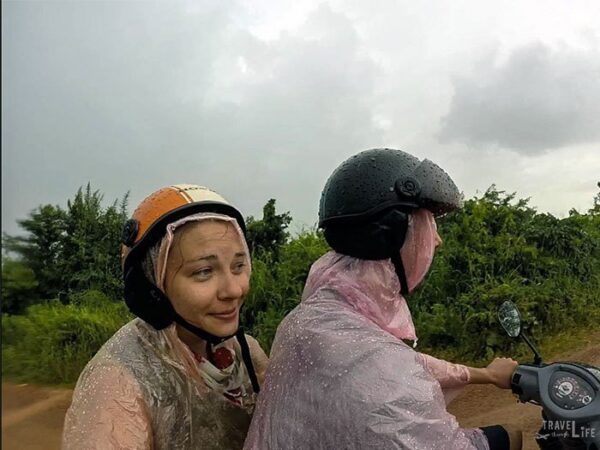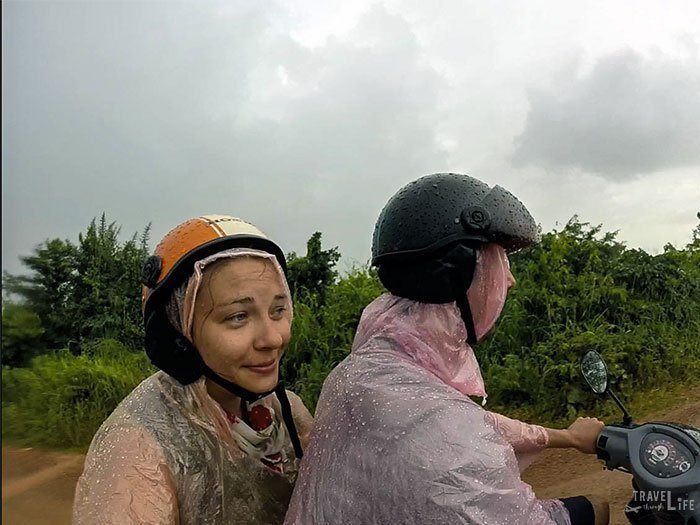 This may be the first one that you think is a no-brainer, but it's important to remember to love traveling. And sure, some aspects of traveling aren't as fun. But even when you're on a long layover, sitting in traffic, or surrounded by screaming kids on a flight, remember that travel can be awesome. You're seeing the world, exploring amazing destinations, meeting new people, learning about different cultures, and doing much more along the way. All of this and everything else you will experience along the way are why I'll never stop loving travel.
Tip: Don't travel like it's a race because, at the end of the day, it's about the experiences and not the checks on your bucket list that matter.
Be Interested in Blogging
And the second piece to starting a travel blog is to have an interest in blogging. Again, this should be something you don't have to consider, but I think it's important because blogging isn't just writing, as you'll see. Blogging is writing, yes, but unless you have a team to support you at the beginning, it's fixing technical issues, staying up to date on SEO and social media ins and outs, and much more beyond putting thoughts down and sharing them with your audience. Without an interest in blogging and creating that content that goes out, I think you're setting yourself up for failure from day one.
Read Great Books and Blogs about Travel
One of the easiest ways to stay inspired about traveling is to read books and blogs on the topic. Some of my favorite books to keep me excited about travel include On the Road by Jack Kerouac and Into the Wild by Jon Krakauer. There are so many blogs out there today, but I've loved the work of Nomadic Matt and Adventurous Kate for a very long time.
We've even created lists of books for people who love to travel and even ones for kids. If you have a favorite blog to share, please let us know about it. We're always on the hunt for new and awesome stuff to read!
Choose Your Name and Domain
There are so many awesome names out there, which means you'll have to spend some time coming up with a name for your site, which should also be the same as your domain. That way, you have a name and a hint about what your site is about. Here's a tip: think about your elevator pitch (30 seconds) to brands and people, and follow the KISS (Keep it Simple, Stupid!) method. Since both my wife and I have always loved travel and hope to be doing that forever, the name "Travel Through Life" just made sense.
Tip: Try to be original in your name because there are thousands of travel blogs out there that have employed the clever use of travel-related words and names.
Find Your Niche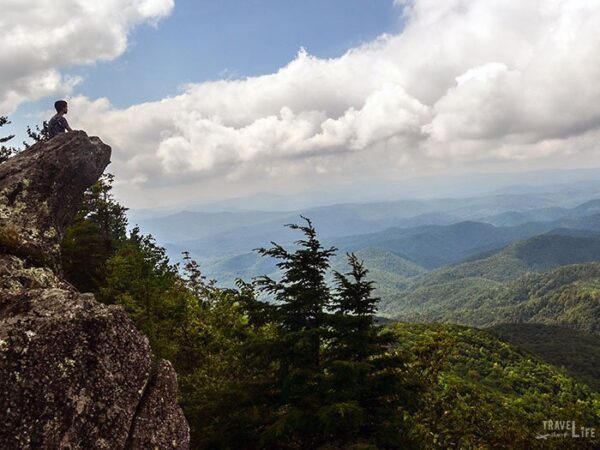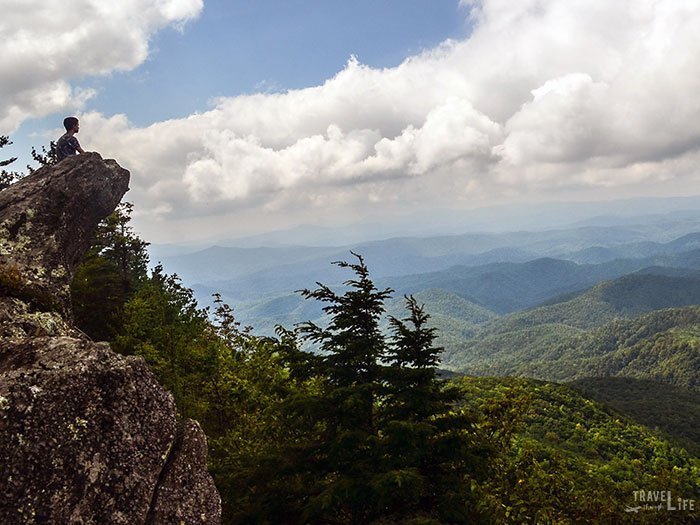 Honestly, I wish I'd listened to all the people who talked about finding your niche when creating Travel through Life. While this isn't a niche blog, we did finally heed advice from others and created NC Tripping, which only focuses on travel through North Carolina. Based on the growth we've seen after building NC Tripping, it's clear that any website I create from now on will have a niche. And hopefully, that will be the same for you. Find your niche and roll with it, because the days of easily building a general travel blog are gone.
Building Your Site: Free or Self-Hosted?
Many people go the free route when starting a travel blog and honestly, I don't blame you for wanting to as well. Here's why I think you should go self-hosted and we'll have to look at it from a homeowner's perspective. When you're using a free host, there's very little control in how it looks and you have very little chance to benefit from it. At the end of the day, you're really just occupying space owned by WordPress or Blogspot or whoever you let host your content for free. Terms are changing along the way and who knows, maybe you will have to pay for it someday. If you do it the right way and pay for a host, then there's no limit to what can happen when creating your new site.
Tip: Trust me when I say paying for hosting is the best investment to make when starting a travel blog.
Pick a Host
Now comes the big question: Which host do you go with? I've used multiple web hosts and decided to move to Site Ground after hearing many positive reviews from those who had nothing to gain from the recommendation. Our link to them is a referral and you'll get one, too, after signing up for Site Ground. Honestly, I enjoyed Site Ground from the beginning, especially compared to Bluehost, which left me frustrated after multiple site outages during the years I was with the latter. Recently, as I've grown more focused on page speed, it's become clear that Site Ground leaves much to be desired and I will be leaving at or before the time to renew my plan. When I do that, I'll update you with my experiences there.
Picking a CMS
Even if you're self-hosting, you're still able to use WordPress. Before I debate the other options out there, keep in mind that 25% of the world's websites use WordPress. It's powerful and flexible, which is why so many huge brands and names employ WP.
Stay tuned for our post that will cover how to get started using WordPress, from my perspective. In the meantime, I recommend visiting WPBeginner for tips galore.
Mapping out Content
Mapping out your content can be the most fun and nerve-wracking part of starting a travel blog. At first, it's okay to just write for fun when testing the water but you'll need some organization. Think about how many times per week you want to post and don't try to do too much. I know people who post multiple times a week and if you can, great! My best practice is to focus on variety and for you to create an editorial calendar. We use Trello for managing all our content, other projects, and even emails that need to go out to destinations and businesses that we're hoping to partner with.
Creating Content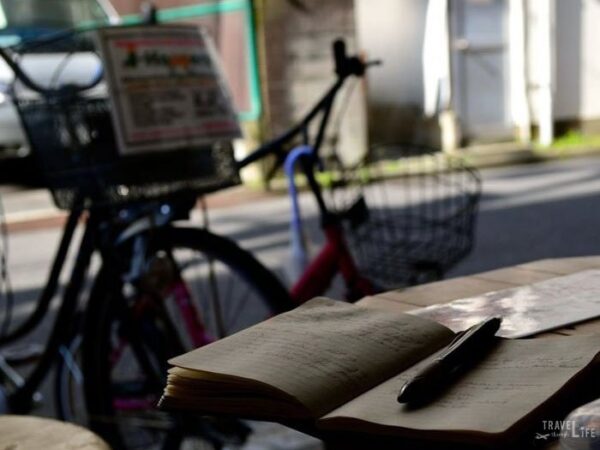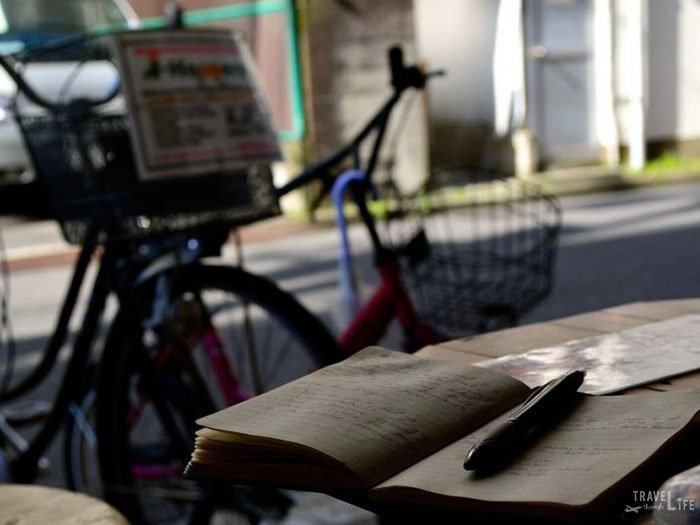 If you love traveling and have been doing it for a while, then you should have plenty of memories and ideas swirling around in that noggin. Whether you kept a notebook or want to write from memory, the travel stories are just waiting to be put down. Hopefully, you even captured some of these moments with a trusty camera or smartphone, and have a plethora of photos to share with the world. This is your chance to create something that takes us all back to those wonderful experiences. Let it go and give the world the gift of your story. If you need a hand, I highly recommend this guide to travel writing by Don George.
Tip: Write regularly either by pen or keyboard and even set aside blocks each day where you do nothing else. Keep away from the distractions of social media and your devices during this time.
SEO
And then there's everyone's favorite—SEO. Okay, Search Engine Optimization is maybe not your cup of tea, but I think you'll enjoy it once you start finding more of your content on page one when searching Google for keywords you've targeted. And until we create a post dedicated to SEO, here are three things we use to make it happen for our sites.
Yoast SEO
I love Yoast SEO because it tells me things about keyword density, readability of our content, and posts within our site that we should link to. Note: the free version of Yoast does not include the last feature, so that's why I think Yoast SEO Premium is so essential.
Keysearch
When creating new content and optimizing old content, Keysearch is the first of two tools I use for finding keywords that people are looking for. Keysearch gives you keywords and the number of times users search for them. Its minimal cost ($17/month) pays off when seeing our posts rank on Google.
Google Search Console
This is the other tool we use for finding keywords but unlike Keysearch, Google Search Console is free. Another difference is that GSC shows you the keywords people are searching for when clicking on your content or when your content appears on a search. In that respect, it's only useful for content that we've already created and not able to be used beforehand.
Bonus SEO Resource: If you're active on Facebook (which, you should be!), two groups have really helped me improve our site's rankings on Google. So if you are seeking help with SEO, check Digital Nomad Wannabe and Make Traffic Happen and you'll find two groups full of supportive people who are beginning their journey, working their ways through it, or who have mastered things and willing to lend you a hand.
Ads
There are so many ways to earn money through starting your travel blog and ads are a popular method for many of us. Here are some of the ad programs I've joined, and my thoughts on them.
Adsense
This is many people's first choice and is very simple to set up. All you need is a Gmail account and after following a few steps, you have ads on your site.
Ezoic
Before joining Monumetric, we gave Ezoic a try. I've heard good things from other bloggers but had a few hiccups along the way when implementing Ezoic. After a week or two of issues (maybe I was impatient), I decided to move on from Ezoic.
Monumetric
After Ezoic, Monumetric brought immediate joy to us, as we increased our earnings tenfold compared to Adsense. I enjoyed the amount of revenue that's come to us after joining Monumetric. However, I'm convinced that we can make more based on the amount of traffic that's coming to our sites.
Mediavine
And that's why, at the time of writing, I'm in the process of moving to Mediavine. Now, while I haven't personally experienced the awesomeness that is Mediavine, I will be soon. I've heard great things about it and look forward to sharing more about our experience with Mediavine with you.
Affiliates
Choose affiliates that speak to you and your brand. Since we purchase things online and book hotels online, here are the affiliates we currently use.
Amazon: We love books and sharing recommendations inside our packing lists and gift guides. That's why we use Amazon as an affiliate.
Commission Junction: We mostly use Commission Junction for hotel affiliate links. Two programs we use extensively are TripAdvisor and VRBO, though we also use some links to Hotels.com.
In the past, we've used Affiliate Window and Booking.com but have moved away from them for a variety of reasons. Is there a reason we should go back to them and is there another program that we should be using?
Social Media
Spreading the word via social media can be a truly effective way to drive traffic to your travel blog. It's also a great way to bring awareness to the awesome things you're doing. Just be careful not to come off as a broadcaster focus on engaging with your audience. Add a customized message along with your post and even ask a question. Comment back and let people know you are more than just a soapbox. Also, keep it simple by focusing on these major social media networks.
Facebook
Create a Facebook Page and Invite your friends to join. If you want to grow quickly, I think going niche is the way to go. NC Tripping's Facebook Page has almost surpassed Travel Through Life's, even though the latter has been around 5 years longer. We've also created a Facebook Group dedicated to North Carolina travel and it's leading to further traffic gains. Another way to grow, regardless of being a niche or not, is by spending money boosting posts and promoting your page. Either way, you can nurture a strong community by sharing solid content.
Pinterest
Create portrait-oriented pictures with text and add them as pins to Pinterest. Create boards according to destination or topic and add others' pins to them as well. Reach out to owners of group boards and find yet another channel for sharing your content.
Instagram
Instagram can be a tricky one, especially if you're running a not-so-niche travel blog. What can you do to stand out? Honestly, I think you can take amazing photos in some of the world's most far-off destinations and still struggle. You have to be savvy and social, which still might not mean you'll grow. Again, our NC Tripping profile is gaining traction while Travel Through Life has remained somewhat flat after growing steadily for a few years.
Twitter
Twitter is fun but I don't really view it as a traffic driver (fight me!). Sure, you can tweet your posts and get some traction. Unfortunately, it's easy to get buried by all the auto-tweeters, Russian bots, and anyone else who will likely scream over you. While I'm down on Twitter as a traffic driver, I am a big fan of chats. Oh, and I even co-host #FunTravelChat with my buddy Charles McCool of McCool Travel, so there's that!
Tip: Choose 2-3 Social Networks to focus on at most. Any more than that and your head will begin spinning by week 2. And if you'd like more about social media, Christina shares some tips with you here!
Don't Give Up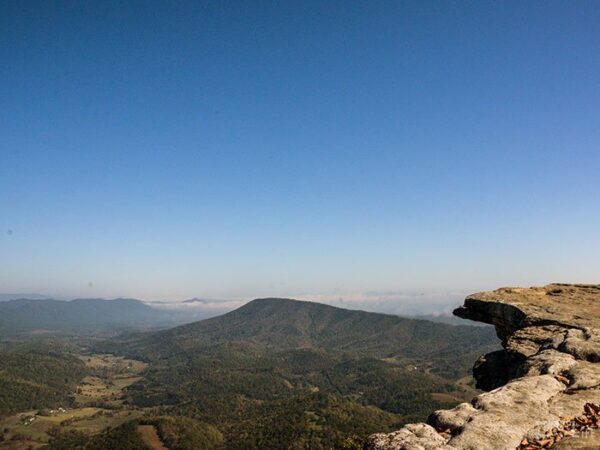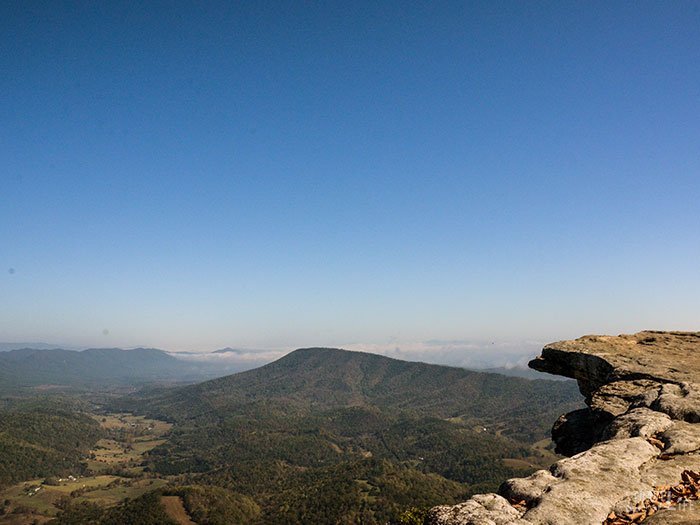 That wraps up the "tools" section of this guide to starting a travel blog. As you keep an eye on those important things, it's important to stay fresh, keep traveling, and writing about your journeys. Write passionately but write well, build upon it, and they will come, just like Shoeless Joe and his friends did. There's always room for great content like yours and plenty of opportunities will open up after the right people see your work. You just have to make sure that it's presented clearly and that your website is organized in a way that inspires and is useful for visitors. I'm still learning all the above and don't think I'll ever be perfect. It's important for you to understand that as well.
Final Thoughts on Starting a Travel Blog
Are you ready to go out there and put these instructions to use? It will take some work but trust me, starting a travel blog will pay off in ways that go beyond money. Take your love of travel, write about it, and imagine where this will go in the long-term. Don't stop chomping away at your dream, because nobody else is going to start it for you. Good luck in starting a travel blog. Let me know when you do, and I'll be happy to stop by and leave a comment.
What do you think of these steps? Is there anything I left out? Where are you in the adventure that is starting a travel blog? We'd love to read your thoughts in the comments section below!