Affiliate links linking to products we love may be found within this article. For more info, please check our Disclosure page for more explanation of affiliates and sponsorships.

---
Virginia is well known for its wineries, but did you know that Old Dominion is also home to many incredible beer scenes? And based on our experiences, there's one area in particular (Roanoke and its surroundings in Virginia's Blue Ridge) leading the way with some of the state's best breweries.
From barrel-aged stouts to German-style ales and, of course, IPAs, these breweries have every palate in mind! Let us take you through a few of our favorites. And if you've been through the area, we'd love to know your thoughts on this region's amazing craft beer scene.
This post is part of our series on Roanoke, Virginia's Blue Ridge, and all the awesome places to visit in Virginia. For this particular region, we've shared ideas for weekend visits throughout the year, including Spring and the holidays.
We originally created it on February 26, 2020.
7 Amazing Breweries in Roanoke and Nearby in Virginia's Blue Ridge
Want to unlock extra savings? Check out Virginia's Blue Ridge Cheers Trail Passport. All you have to do is download it and enjoy extra savings throughout breweries in Roanoke and nearby towns!
Big Lick Brewing Company
Website | 409 Salem Ave SW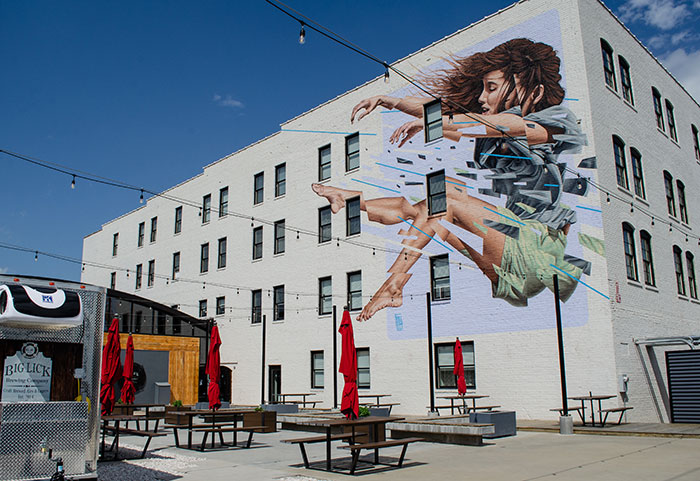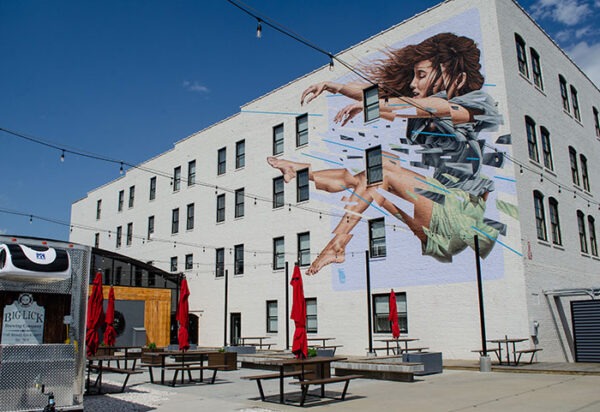 As Roanoke's first Nano Brewery, you're going to want to have a pint or two at Big Lick Brewing Company.
And you'll know you've arrived when you see the sprawling four-story mural, a James Bullough creation. It depicts a woman falling back, which is fitting because we believe you'll also be tripping over Big Lick's Beer!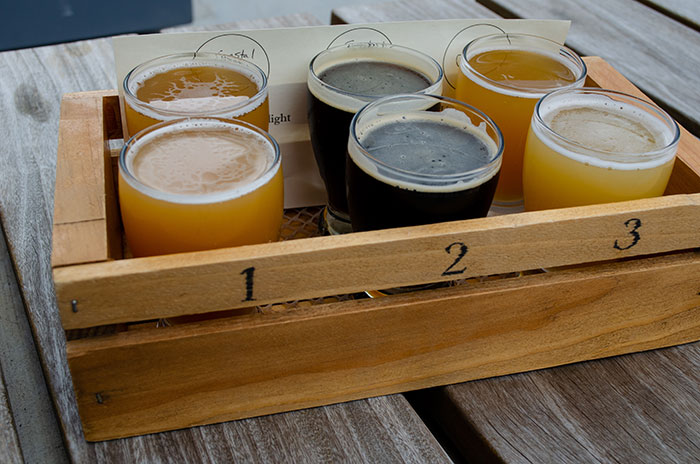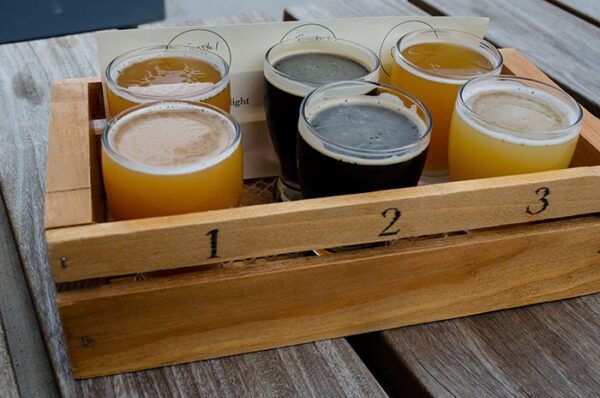 Why we love this Roanoke brewery: 24 flagship beers can be found on the taps at Big Lick. They also offer a monthly small-batch brew for experimenting!
Big Lick prides themselves in no filtering or "finings," which we're not quite sure what the latter means except that it makes for damn fine beer. Slug down their popular IPAs and enjoy the ambiance that is both kid- and dog-friendly.
Three Notch'd Craft Kitchen and Brewery
Website | 24 Campbell Ave SE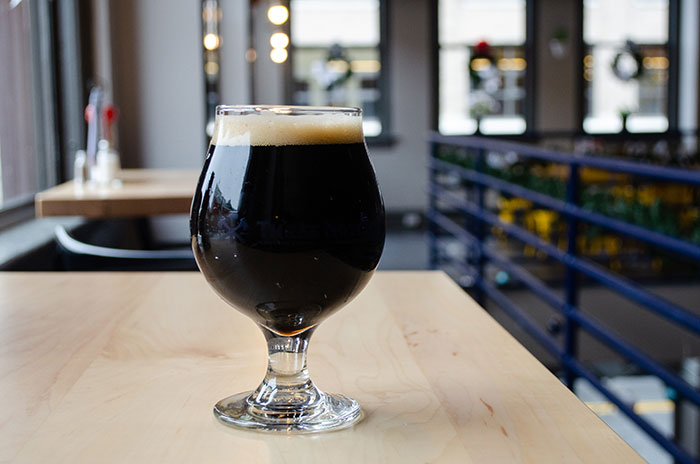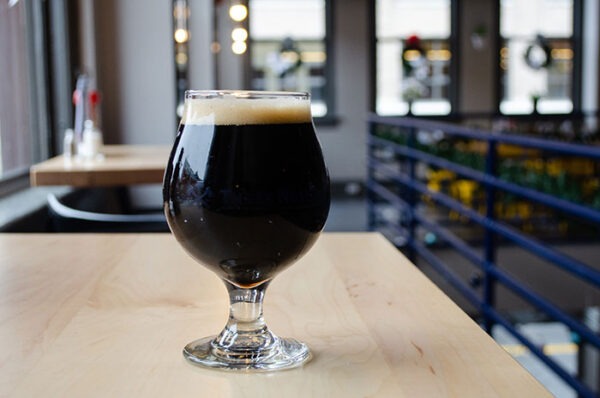 Located in the heart of downtown Roanoke, Three Notch'd Brewery is the perfect place for a meal and a brew in between your time exploring. Also, don't miss their First Tap on Thursdays at 6:00 pm.
Everyone that is in the building gets a flight glass pour of the newest beer that gets tapped!
Why we love this Roanoke brewery: Not only is the beer incredible, but they are open at reasonable hours and kid-friendly. It's so friendly that they even have a Kids Zone. It's complete with a play kitchen and other toys to distract the littles while you slug one down.
Trust us, parents sometimes want a drink at 11 in the morning and there's nothing wrong with that!
Starr Hill Pilot Brewery & Side Stage
Website | 6 Old Whitmore Ave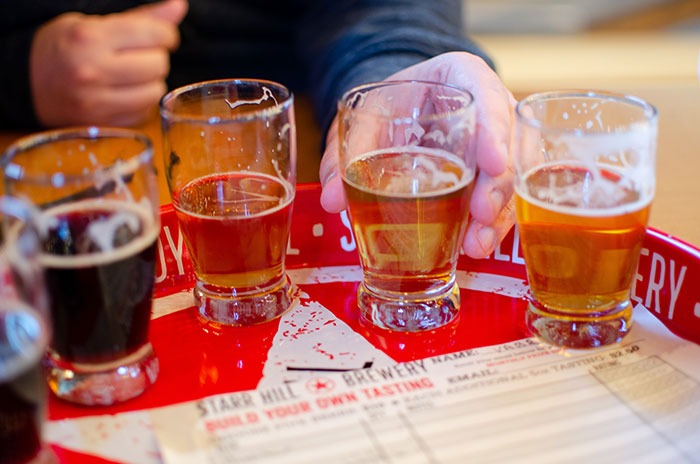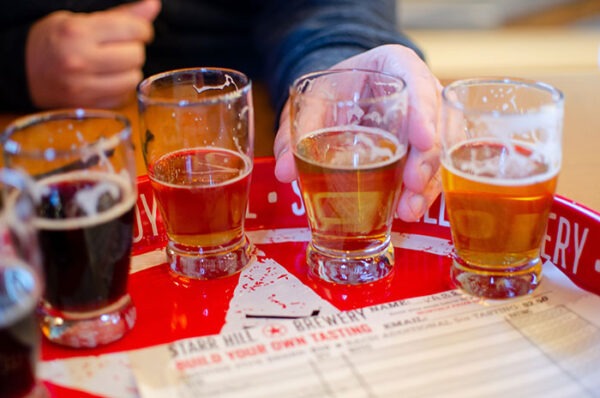 Starr Hill got its start in Charlottesville, and its Pilot Brewery in Roanoke is known for a fun mix of great beer and live music. It's the second oldest craft brewing company in Virginia and now produces 28,000 barrels of beer each year.
Fun Fact: While Roanoke is known as the Star City, Starr Hill is actually named after the Cville neighborhood where it first got its start.
Why we love their Roanoke location: This location might be Starr Hill's newest, but that doesn't mean it isn't one of the best breweries in Roanoke. Their beer has been poured all over, including at festivals like Bonnaroo. The brewery is where world-class beer meets a cool vibe.
A Few Old Goats Brewing
Website | 515 8th St SW Suite 228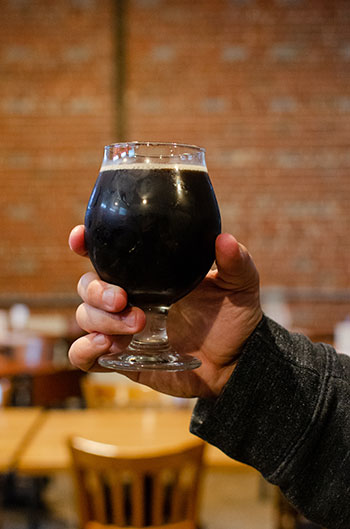 When you plug this West End brewery into your GPS, you're probably going to think that this isn't the place. Inside a former State Health Department building turned brewery/apartments, the outside does not convey a feeling of hops and taps.
But once inside, you'll see bags of grain, giant steel barrels, and plenty of pints to be poured.
Why we love this Roanoke brewery: While these "few old goats" make everything from a good Kolsch to IPAs and stouts, their barrel-aged brews are where it's at! Also, the low key vibe makes this spot perfect for chilling with friends over a few beers in Roanoke!
Breweries near Roanoke
Of course, we can't just focus on breweries in Roanoke because great beer is happening all over Virginia's Blue Ridge. Here are a few of our favorite places to grab craft beer near Star City.
Parkway Brewing
Website | 739 Kessler Mill, Salem
Named for the 469 miles of the beautiful Blue Ridge Parkway, Parkway Brewing in Salem is all about celebrating the beautiful mountains of Virginia's Blue Ridge. Their brewhouse is able to produce 22 unique beers a year. Parkway distributes across Virginia, West Virginia, Tennessee, and North Carolina.
Why we love this Salem brewery: Whether you're taking a #instaworthy photo in front of their vibrant mural, jamming out to local bands, or feasting at the annual Pig Pickin', Parkway Brewing is more than just a cool vibe.
Staple beers include the Get Bent Mountain IPA. However, they also release pilot batches to give drinkers some variety. Did we also mention that they brew their own malt-based hard seltzers? Yum!
Olde Salem Brewing
Website | 21 E Main St, Salem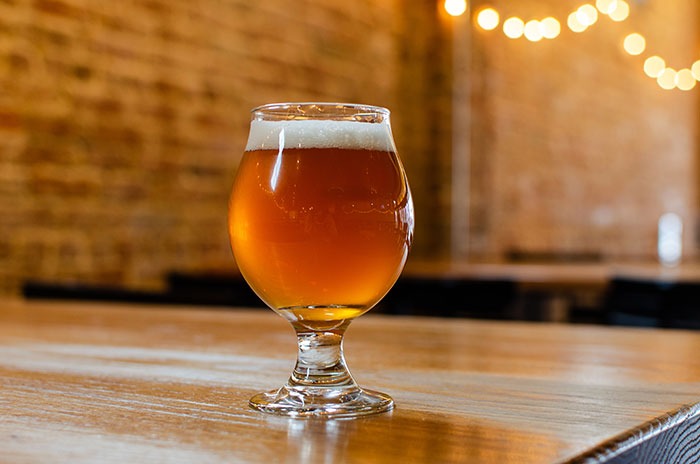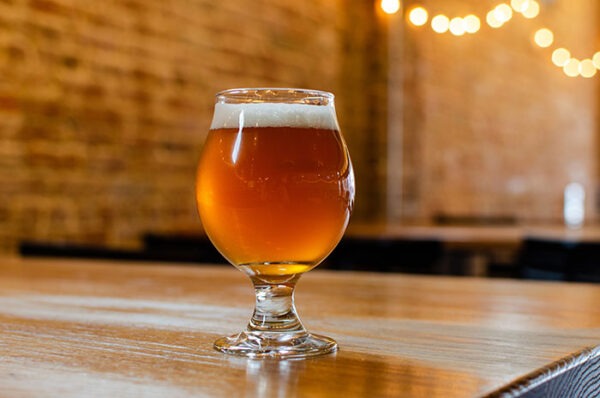 Located in a rustic 114-year-old building, Olde Salem Brewing is the place to drink if you're venturing to downtown Salem. Inside, you'll likely find beautiful twinkling lights and a mix of classic brick and wood.
The place oozes historic charm and is the perfect spot to showcase fermented deliciousness.
Why we love this Salem brewery: While they specialize in German-style ales, do not skip on their sours. Order some Mother Puckers just for the name, but fall in love with the depth and flavor that you won't find from other sour makers.
Come on the weekends for live music, or bring a bib for Monday wing night. Either way, Olde Salem is a great place to drink beer in Salem!
Twin Creeks Brewing Company
Website | 111 S Pollard St, Vinton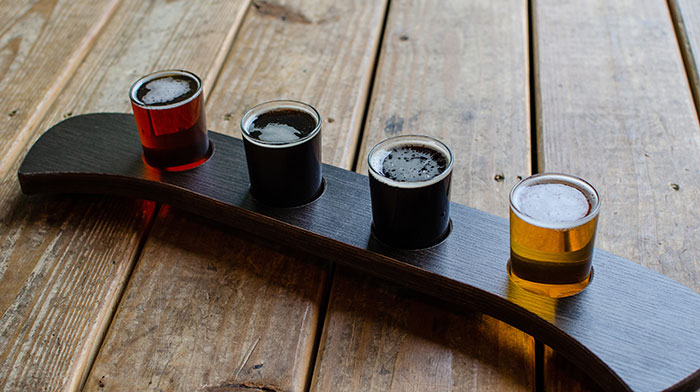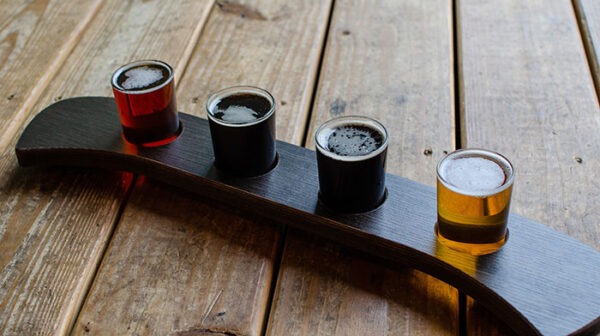 Located in the small and quaint town of Vinton, it's clear that Twin Creeks Brewing Company is the place to be! As Roanoke County's first microbrewery, Twin Creeks encourages you to "cross the creeks" and join them for a pint.
Also, check out their beer in a historic tavern at Explore Park!
Why we love this Vinton brewery: We are suckers for some barrel-aged beer, and especially one with a catchy name! Enter the Wooden Tipsy Canoe.
With a nice selection ranging from German Kolschs to Brown Ales, we can affirm that there's something delicious to sip for everyone!
Our Thoughts and Yours, Too!
With such an awesome mix of breweries in Roanoke and in nearby towns, you can see why we love coming back to Virginia's Blue Ridge. Whether it's the awesome collection of restaurants (even healthy ones), ways to enjoy the outdoors, and the beautiful mountainous surroundings, there's something special about this part of the US.
We'll be back and can't wait to share more of what we find with you.
Have you visited any of these breweries? Which one is your favorite? And if you've never been to the area, which would you like to visit first?
Disclosure Note
Special thanks to Visit Virginia's Blue Ridge for hosting us during our stay. All opinions within this article are our own.