Affiliate links linking to products we love may be found within this article. For more info, please check our Disclosure page for more explanation of affiliates and sponsorships.

---
24 hours isn't enough time to really get the feel of a place. But even if you only had a short amount of time to spend in Lake Charles, in southwest Louisiana, we think there are plenty of things to do that will help you get to know this gem of a town!
You can start with some time chilling around the water, dig into Cajun food, or get your fill of all of the and fun entertainment options here. We guarantee during your short stay that it will quickly become obvious that there are plenty of fun things to do in Lake Charles!
This post is part of our series on Louisiana and all the awesome places to visit in this world. We originally created it on March 11, 2020.
24 Hours in Lake Charles: Things to Do
Celebrate in Lake Charles: Events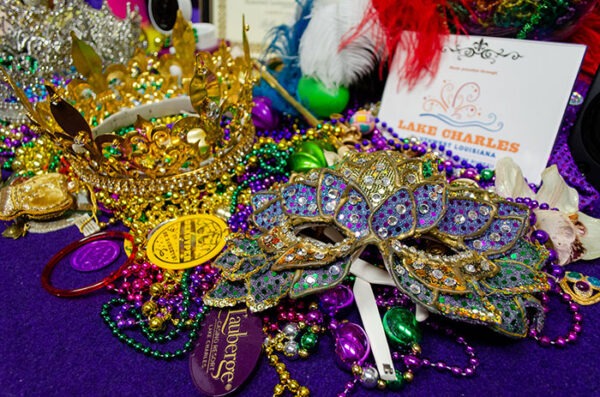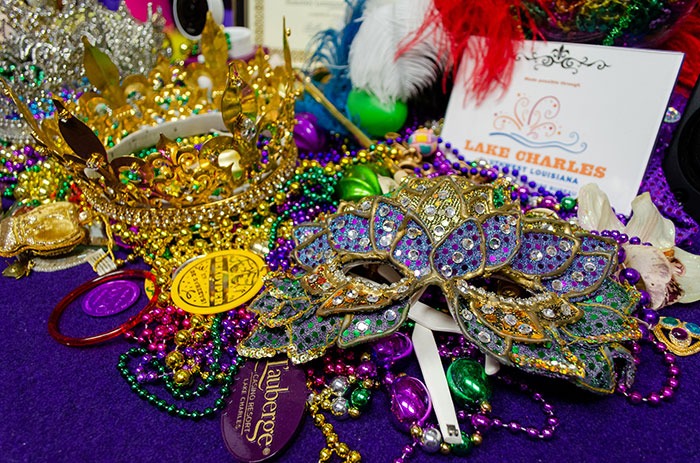 With more than 75 events and festivals each year, there is always something to celebrate while in Lake Charles. From the second largest Mardi Gras in Louisiana, the Louisiana Pirate Festival, or the Downtown Lake Charles Crawfish Festival, there's always an event in Lake Charles!
The Louisiana Pirate Festival
One of the largest events in Lake Charles is the Louisiana Pirate Festival, which is a twelve-day annual festival held during May.
Legend has it that the pirate Jean Lafitte buried his treasure along the waterways of Lake Charles and it became known as Contraband Bayou. The festival has been celebrated since 1958 and is one of the largest and longest festivals in Southwest Louisiana.
You'll find delicious food and family-friendly events, and over 200,000 people flock to Lake Charles to commemorate.
Mardi Gras
Speaking of events, Mardi Gras in Lake Charles is unlike anything you could ever experience. If you can, try to come down for Mardi Gras, but if you can't, the Mardi Gras Museum is a great way to learn about the history and see some of the antique costumes that Krewe's wear in Lake Charles.
The Mardi Gras Museum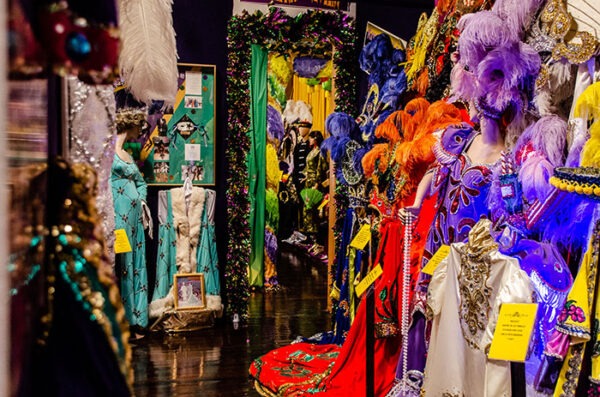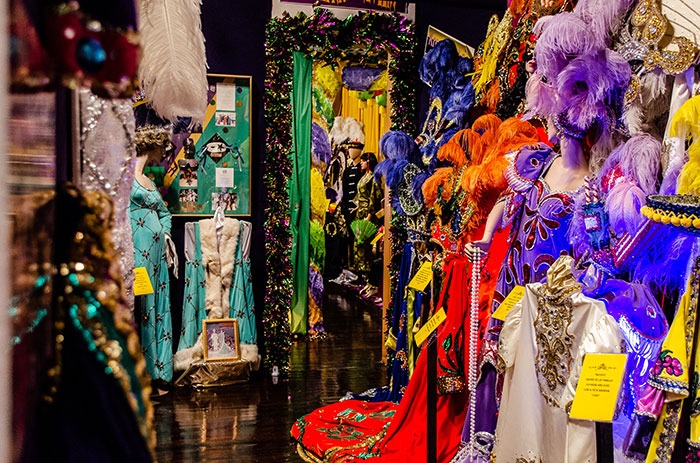 The Imperial Calcasieu Mardi Gras Museum houses costumes, artifacts, pictures, and chronicles the history of Mardi Gras in Lake Charles. These celebrations date back to 1882, with elaborate costumes for each Krewe to showcase during the parade.
Some of the costumes cost upwards of $7,000 depending on their size, sequins, and detailing needed for that year's Krewe's theme. These costumes were only worn a couple of times during Mardi Gras and never again afterward. That makes seeing these works of art in person truly spectacular.
More Museum Finds
Beyond dazzling costumes, the museum details the history of king cakes, a float that you can practice throwing beads from, and sketches of designers' costumes that were used during the planning stages.
This museum is a unique experience and one of the best places to visit in Lake Charles.
The Bekery: Fuel Up on Delicious Pastries
206 W 11th St
Everything at The Bekery is made fresh each morning, and if the smells weren't heaven enough, these pastries' flavors will blow you away. This place also serves fresh baguettes, scones, and #instaworthy cinnamon rolls.
You will want to start your day in Lake Charles here!
Eat your Boudin!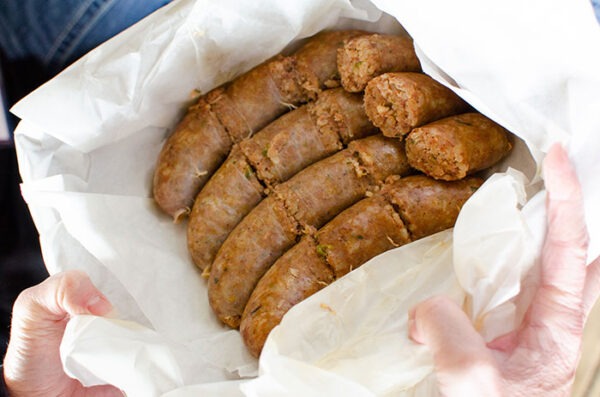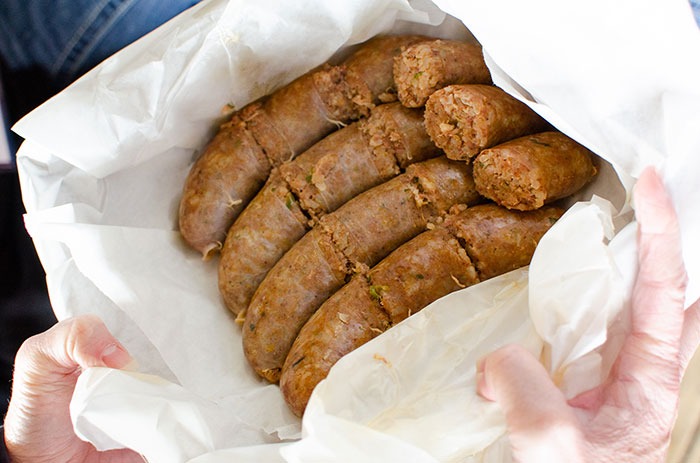 Digging into an area's local food culture is a must anywhere you go. And in Louisiana, you most certainly have a lot of dishes to explore! One of them is boudin.
Originally, this delicacy used every bit of the pig, but today's boudin is a sausage of pork, rice, and seasonings but every joint on the trail has a different take on it. And thankfully, there's a Southwest Louisiana Boudin Trail, with 27 yummy stops.
Each offers a unique take, making this a wonderfully delicious thing to do in Lake Charles.
Crying Eagle Brewing Company
1165 E McNeese St
Crying Eagle Brewing was established in 2016 out of passion. Translating from the Atakapa Indian word, Calcasieu, Crying Eagle not only brews and cans on-site, but they also mill their own grain.
However, inside the 15,000 square-foot brewery, you'll find 16 taps waiting to serve you. And not only do they brew up incredible beers, but at Crying Eagle they get nerdy on their beer.
Using a technique known as "water chemistry," the brewers will investigate the exact mineral makeup of H20 used in specific styles of beers across the world. And with that makeup, they then reintroduce the minerals back into the water via reverse osmosis. That's what makes their beer as authentic to the style as possible.
Outdoor Stage and Events
Recent renovations to the facility have meant that they also have an outdoor stage and have incredible events throughout the year. If you're looking for live music outside of their ticketed events, there is also free live music in the taproom every Friday and Saturday nights.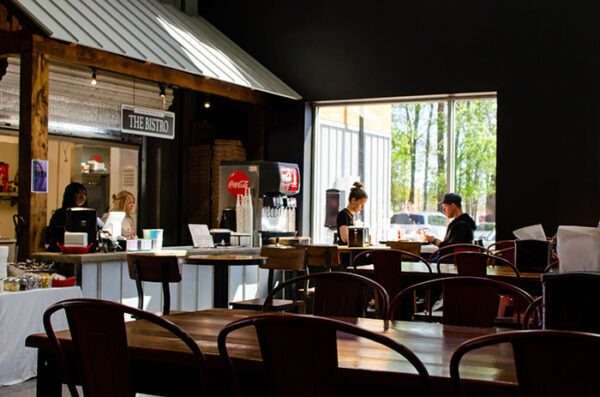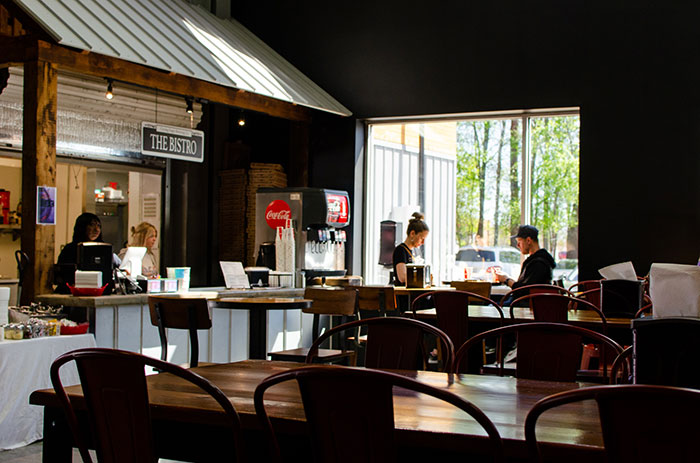 Also, be on the lookout for Crying Eagle's expansion down along the lakefront. The current plans are to build more of a restaurant space and small-batch brewery, with a rooftop bar in the downtown area.
In the meantime, head down to the original Crying Eagle location and sip on their Hop Blooded IPA. This family-friendly brewery is the best place to be in Lake Charles at any time of the year!
Sip Rum at Louisiana Spirits
20909 S. Frontage Road, Lacassine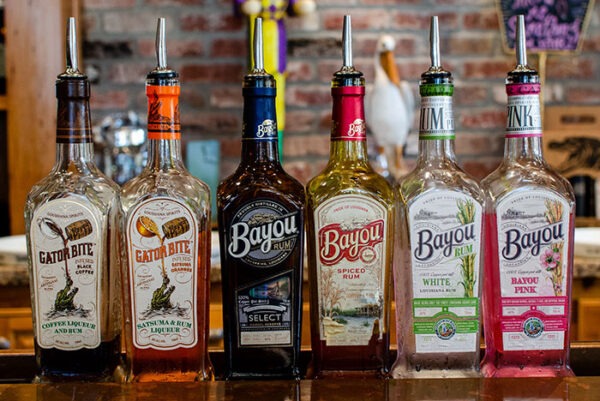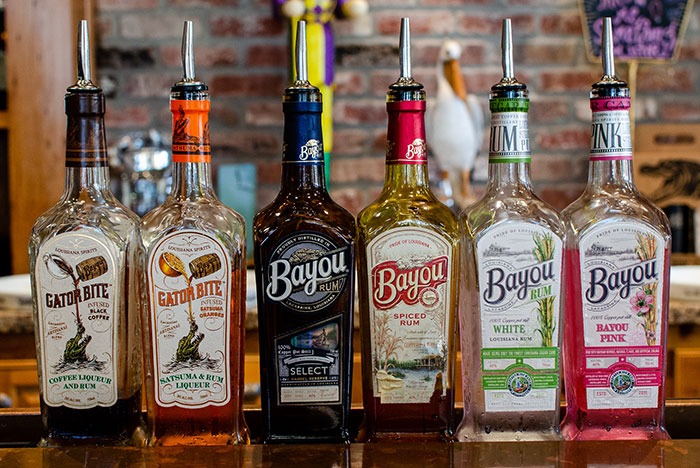 If you've got some time for a short drive, you must head out to Louisiana Spirits. Founded in 2011, the folks here wanted to stand apart from the larger producers.
How? By using all American (and Louisianan) ingredients to make a fine sippable rum.
With Louisiana being one of America's top sugarcane producers, sourcing locally seems easier than was first expected. Louisiana Spirits's sugarcane comes from a nearby family-owned farm.
Clean reverse osmosis water is used as well, which ensures you'll be sipping a top-notch premium rum.
Tour the Facility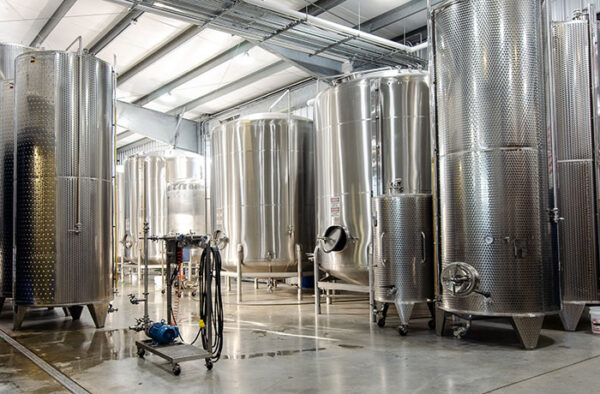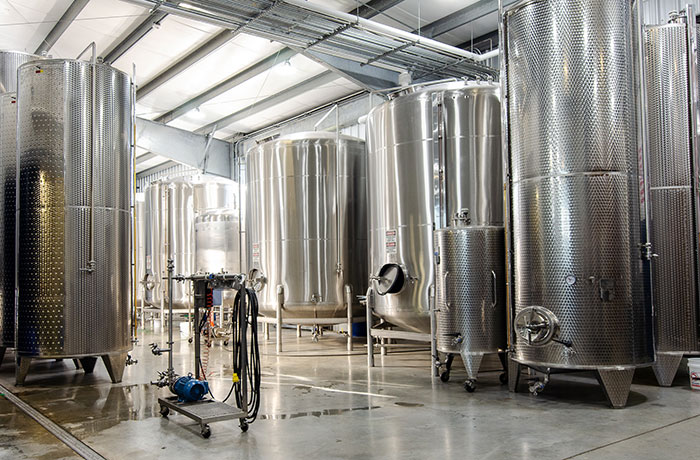 When you visit, you can start with a tour of the facility and learn about the distilling, bottling, and barrel-aging processes. Afterward, you'll get to sample their eight varieties of Bayou Rum and Gator Bite brands.
We think a tour at Louisiana Spirits is a must not just in the Lake Charles area but in the whole state!
The Historic City Hall Arts & Cultural Center
1001 Ryan Street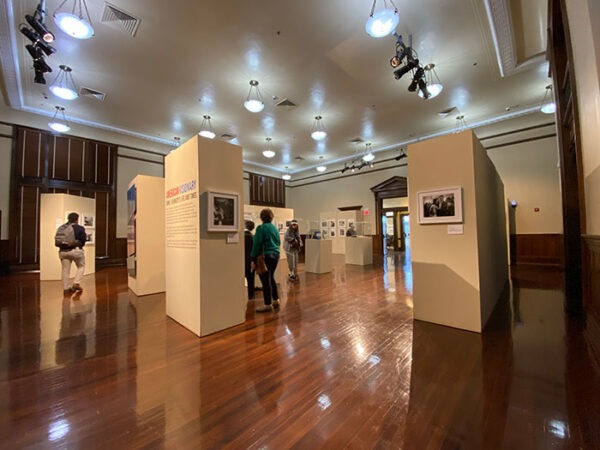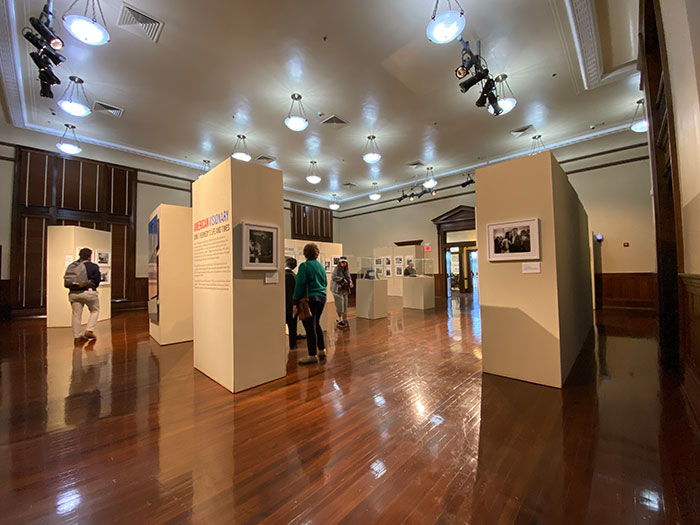 Located in the historic 1911 City Hall, the Historic City Hall Arts & Cultural Center brings in incredible traveling exhibitions for free to the community as well as regional and local artists. The City of Lake Charles opened this public gallery in 2004 to give the community better access to the arts.
Exhibits rotate every 12 weeks, which means new art is always around the corner. With the belief that everyone, regardless of socioeconomic status, should have access to the arts, this educational space provides so much to the community and visitors.
Grab a Buffi's Peauxboy!
3606 Ryan St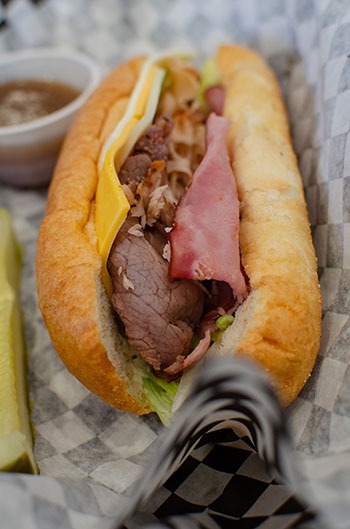 Since 2014, Buffi's Peauxboys has brought a gourmet twist to a simple Louisiana staple. Now, you may know that this traditional dish started as scraps shoved into day-old bread to be fed to "poor boys" out the back door.
Clearly, it caught on and the world is in love! And contrary to my idea of what a po'boy should be, they do not always have to feature seafood. However, those are usually my favorite.
From the pictured Crawfish Boil Peauxboy with potatoes, corn, and a spicy old bay sauce to a barbecue pulled pork, these aren't the same po'boys that were flying out the back doors in New Orleans!
L'Auberge Casino Resort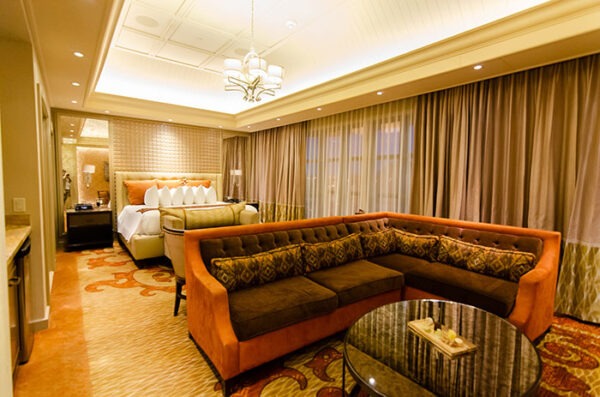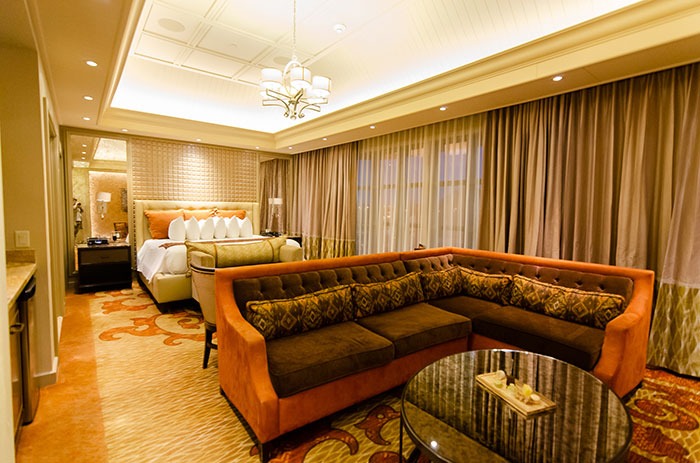 The two casinos that light up all day and night are the main attractions one will find in Lake Charles. And whether or not you're a gambler, there is something for everyone at L'Auberge.
You can relax by the pool, shop, or book a session at the spa. All of the above will help you quickly realize that L'Auberge is one of the best places to stay in Lake Charles.
With over 1,000 hotel rooms and an 18-hole golf course designed by legendary golf course architect Tom Fazio, L'Auberge Casino offers enough to do beyond at least a weekend.
Don't forget about exquisite culinary escapades throughout the casino. That at least includes a meal from Chef Lyle of Jack Daniels Bar and Grill.
Final Thoughts
If you only have 24 hours in Lake Charles, we think these things to do are an awesome way to get started! All you need to do is come ready to eat well, drink up, and enjoy!
We're convinced Lake Charles is an incredible city in Louisiana and look forward to coming back and sharing more with you.
Disclosure Note
Special thanks to Lake Charles Convention & Visitors Bureau for hosting us during our stay. All opinions within this article are our own.