Affiliate links linking to products we love may be found within this article. For more info, please check our Disclosure page for more explanation of affiliates and sponsorships.

---
Lexington, Virginia is an awesome place to visit in the Shenandoah Valley. It's home to scenic natural beauty but also loads of history and culture. Here, you'll find plenty of things to do, starting with the historic downtown before moving onto its surroundings.
With everything from American history to natural beauty, Lexington, Virginia is the perfect place to explore and spend a weekend. Visitors will find that there are plenty of attractions in Lexington as well as things to do for a weekend and beyond!
This post is part of our series on all the awesome places to visit in Virginia. We originally created it on February 10, 2020.
Things to Do in Lexington VA EVERY Weekend
First, Learn these Fun Facts About Lexington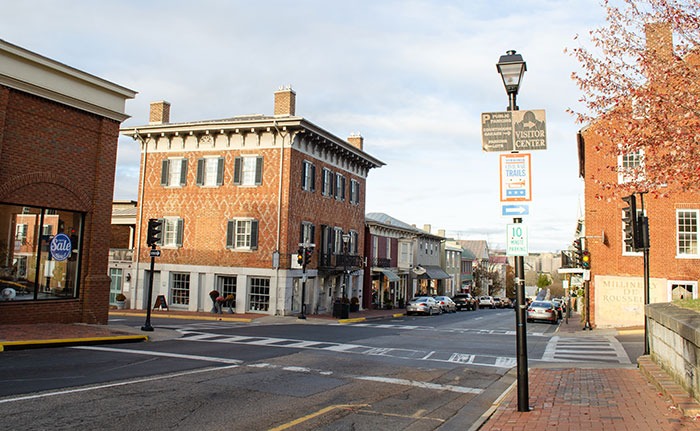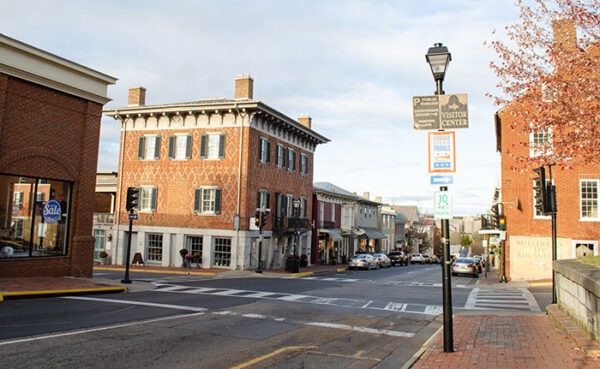 Lexington was named by the battle that started the American Revolution in 1775, and fire almost destroyed it in 1796.
One of the only buildings to survive that fire is now home to half of The Georges, a luxury hotel on the corner of Main and Washington Street. We'll share more about it shortly.
As you walk along downtown Lexington, you might find some oddities when it comes to the position of the doors and entryways. The streets were once flattened because the area was so hilly.
1/3 of Rockbridge County is forest, filling your drive through the area with plenty of beautiful scenes along the way!
Stay at These Hotels in Lexington
Robert E Lee Hotel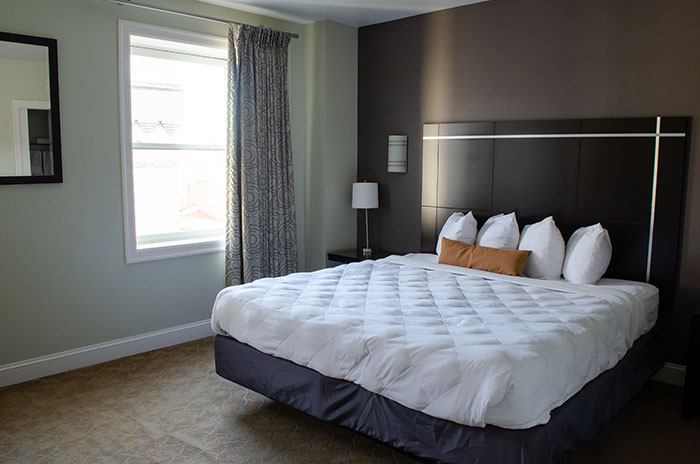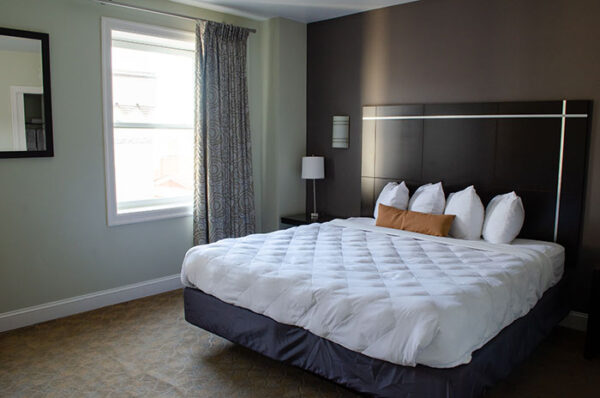 Featuring 39 hotel rooms and five unique suites, the Robert E Lee Hotel is one of the top-rated hotels in downtown Lexington. It was first built in 1926 and restored in 2014.
Guests will find high ceilings, beautiful mountain views, and a great location to explore downtown or nearby VMI and Washington and Lee University.
The Georges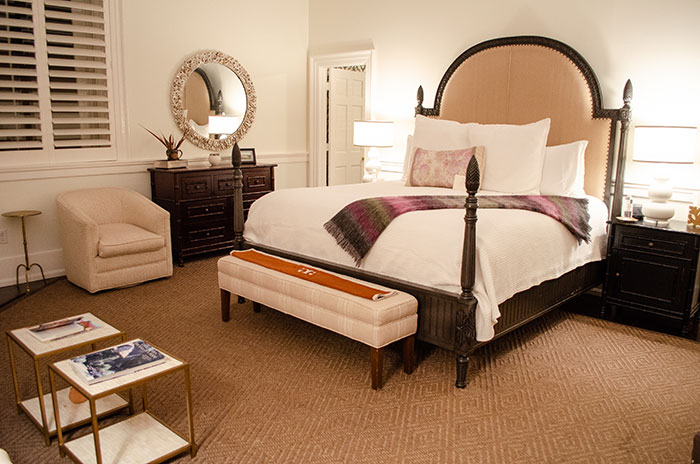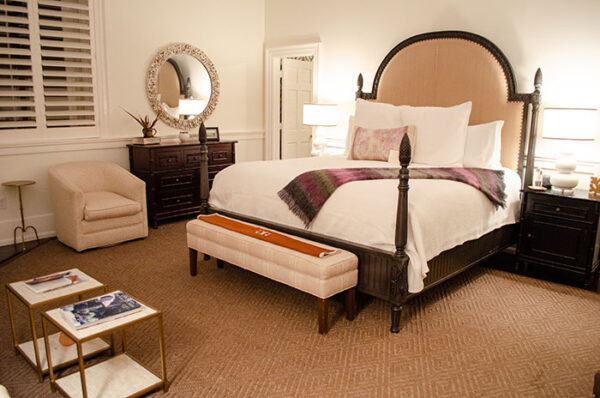 The 18 guest rooms at The Georges is unique and custom-designed for comfort and luxury.
While every room might be furnished differently, each one offers stunning views of either Washington and Lee, VMI, Main Street or House Mountain.
Natural Bridge State Park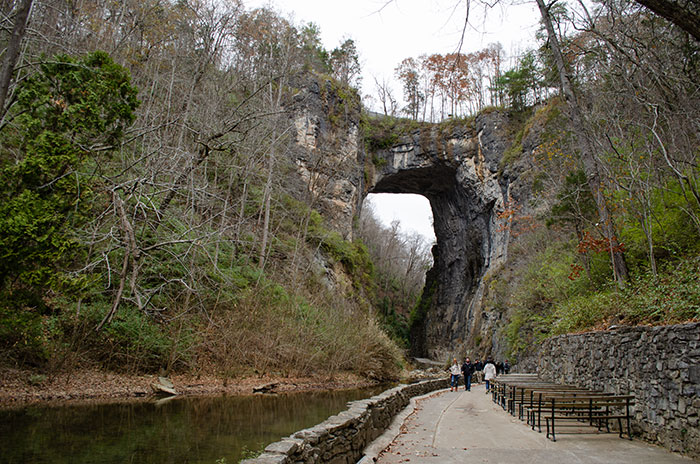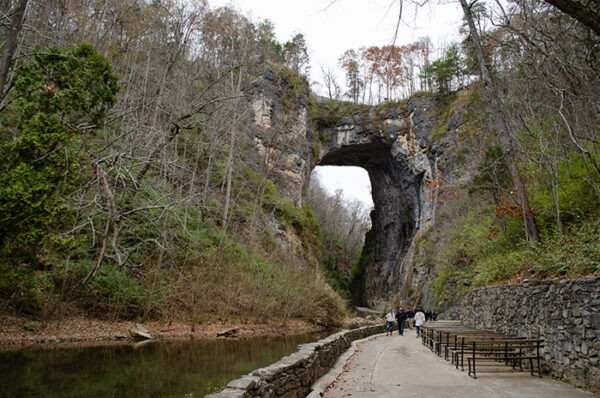 Natural Bridge weighs an impressive 36,000 tons, 215 feet tall, and 40 feet thick. It's listed on the National Register of Historic Places and is truly a bucket list-worthy spot!
Thought to be 500 million years old, this bridge is strong enough to carry all of US Route 11 and its traffic on top of it!
The Natural Bridge is only 1/4 of a mile from the visitor's center. However, the trail extends further and passes a Monocan Native American Village Exhibit, Saltpeter Cave, and Lace Falls.
If you have time after exploring the park, stop by the Natural Bridge Caverns. There, you can take an hour-long tour of the chambers that descend 35 stories below the surface!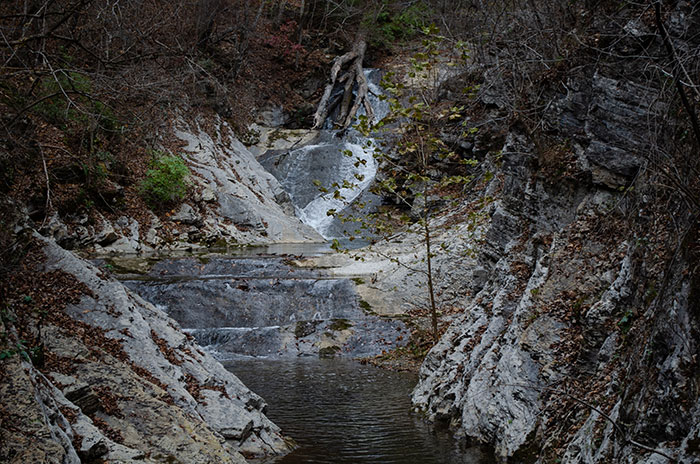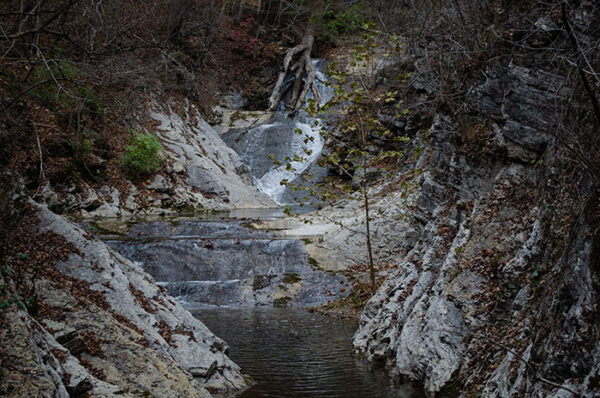 Fun Fact: The Natural Bridge was once owned by Thomas Jefferson.
Virginia Horse Center
The Virginia Horse Center was originally commissioned by Governor Godwin and the Commission of the Industry of Agriculture to study the horse industry in Virginia. Today, it hosts world-class regional, national, and international equestrian events.
These events are generally free and open to the public with the exception of the rodeo, concerts, specialty training clinics, and the Rockbridge Regional Fair & Farm Show.
If you're searching for things to do in Lexington during a specific time, check Virginia Horse Center's events calendar and you might just find something perfect for you!
Stonewall Jackson House and Grave
Lexington was not a strategically important or significant town during the Civil War until local resident and Confederate General Tomas "Stonewall" Jackson was brought here to be buried.
He was one of the most important figures of that era and had set up residency on 8 East Washington Street. The two-story brick house that was constructed in 1800 remains as the only house that Jackson ever owned.
Today, it's owned and operated by Virginia Military Institute, with tours given daily. Admission to the house covers a guided tour that focuses on Stonewall Jackson's life as a professor, church leader, businessman, and husband.
Lee Chapel and Museum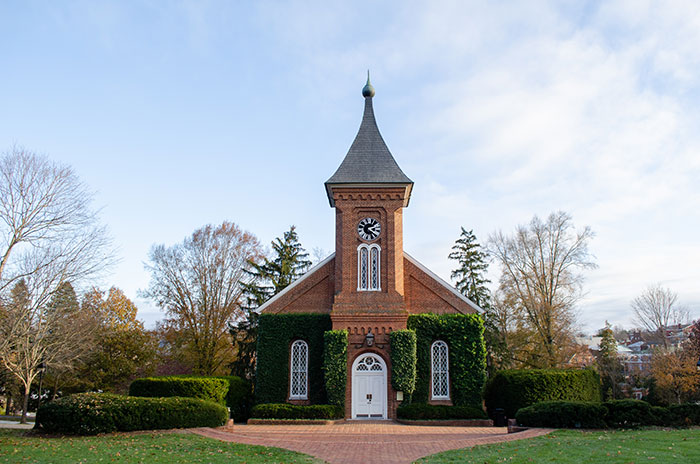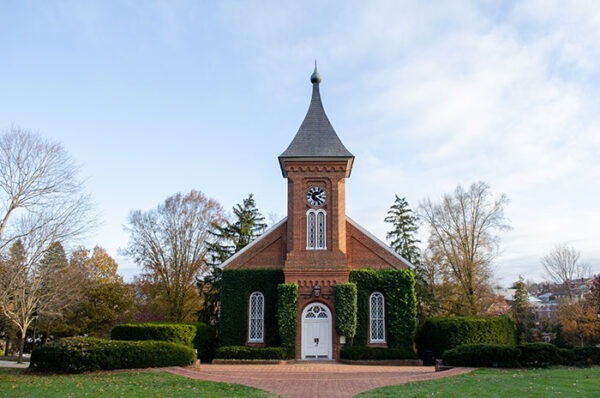 On the campus of Washington and Lee is a magnificently beautiful brick church built by the request of Robert E Lee. Upon his death in 1870, his remains were buried beneath the chapel.
While many come to see the "Recumbent Statue" of Lee, this is not actually his tomb. His remains, as well as much of Lee's family, are kept in a basement crypt.
Outside of the chapel, it is not uncommon to find apples or coins where Washington and Lee students believe that Traveller, Lee's favorite horse, is buried in hopes of good fortune.
Virginia Gold Asian Pear Orchard
At the Virginia Gold Asian Pear Orchard, an interesting micro-climate and distinctive growing techniques have led to a delicious collection of large juicy Asian pears.
Hand-picking their pears, this family-run business also sells Wild-Flower Honey, Apple Cider Vinegar, Asian Pear Marmalade and chestnuts.
Where to Eat in Lexington
The Southern Inn Restaurant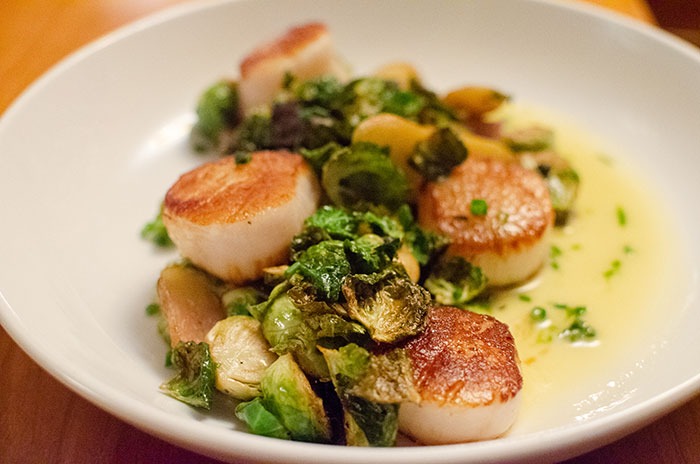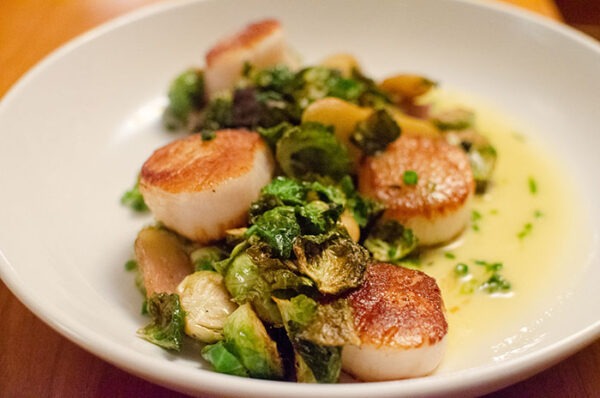 The Southern Inn Restaurant has served hungry folks since 1932 and THE place to make a reservation when in Lexington. The contemporary American menu of Lexington native Chef Huger takes the local ingredients he sources and really lets them shine.
Rocca Bar Ristorante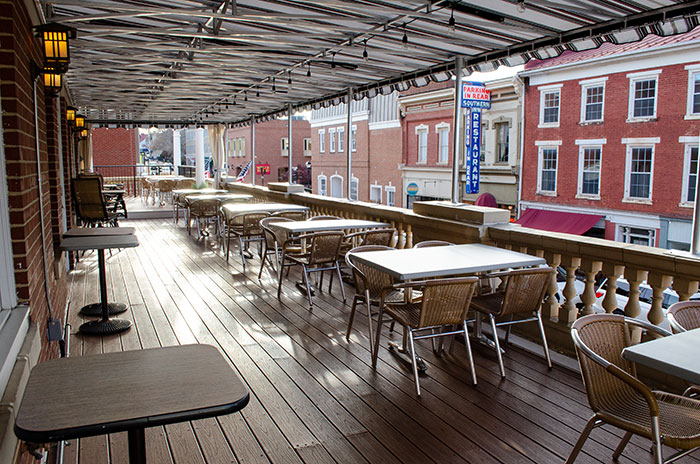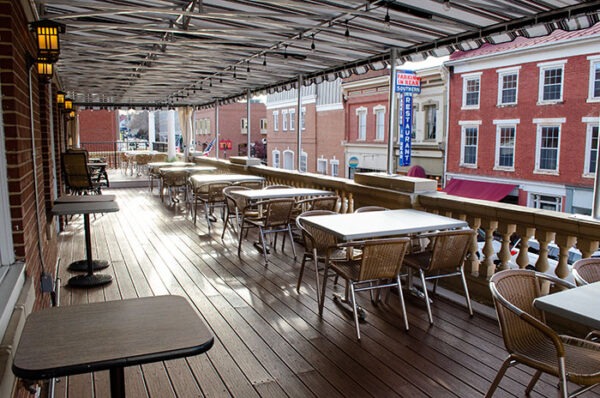 On the second floor of the Robert E Lee Hotel is the Rocca Bar Ristorante, a fabulous place that overlooks historic downtown Lexington. Plating authentically delicious Italian, you're missing out if you don't order some of their house-made pasta!
Pro Tip: Make sure to leave room for a cannoli and a slice of their Meyer Lemon cheesecake, too!
Haywood's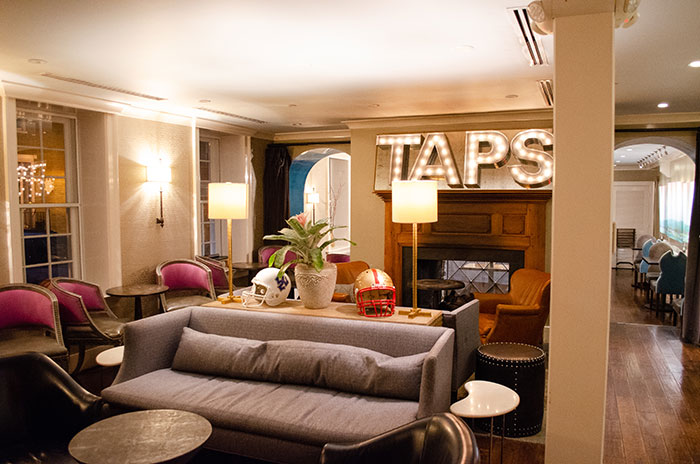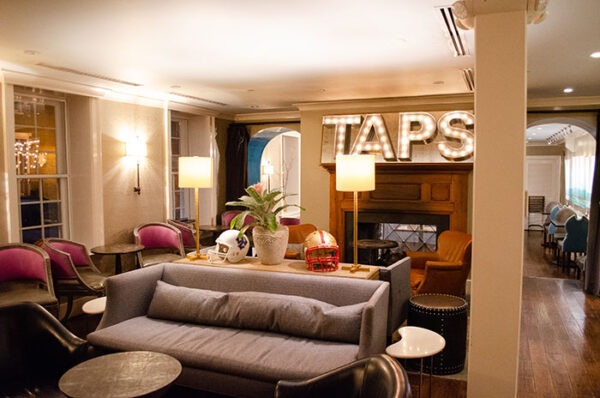 Unlike most boutique hotels, The Georges Inn occupies two buildings across from each other on Main Street. One of them is home to Haywood's, a casual piano bar that serves up some delicious Southern cuisine.
This is a spot where you can slurp some Chesapeake Bay oysters or a rack of local venison. And you can enjoy that while sipping an Old Fashioned and toe-tapping to live music. Haywood's is an excellent place to eat and enjoy live entertainment in Lexington!
Two Awesome Places to Drink in Lexington
Great Valley Farm Brewery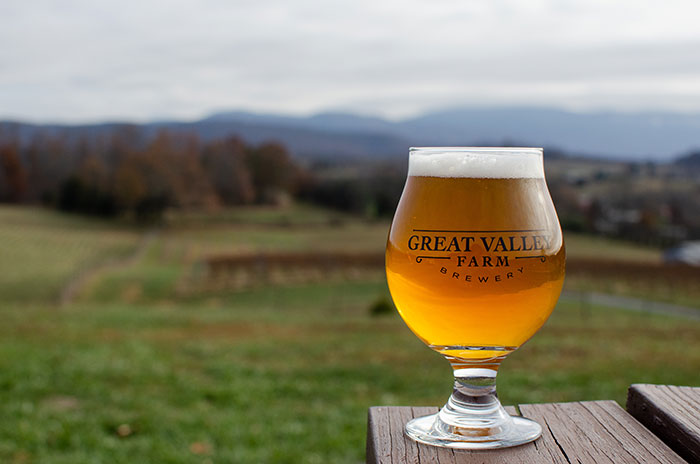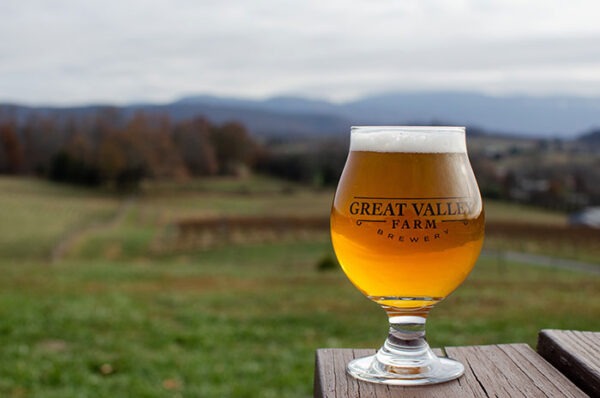 27-acres of farmland overlooking the Allegheny Mountains is just the perfect pairing for Great Valley Farm Brewery's Belgian style ales. It's located on the Shenandoah Beerwerks Trail, and especially noteworthy because they grow the ingredients behind those unique flavors.
Slug down a nutty Birch Dog or sip a citrusy Hibiscus Wit while overlooking a beautiful slice of the Shenandoah Valley.
Halcyon Days Cider Company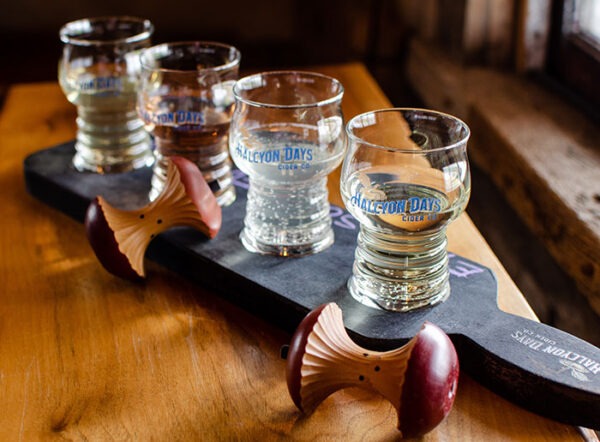 Featuring small-batch ciders from only Virginia grown apples, Halcyon Days Cider is the perfect place to drink in the Shenandoah Valley. The cidery now sits on a former dairy farm inside of the 1940s-era milking barn.
This place is also known for its French-inspired labyrinth. The owners shaped it with 2,000 trees of 50 different varieties, modeling it after the Chartres Labyrinth at the Chartres Cathedral.
You can walk through it and see apple varieties that have migrated from Central Asia to America. That journey takes 1.7 delicious miles to complete.
Explore These Nearby Spots
If you are looking to make it a Shenandoah Valley Road Trip, use Lexington as your starting point to head north through Swoope, Staunton, Luray, Front Royal, and Winchester.
Go south for one hour and find yourself in beautiful Virginia's Blue Ridge. Roanoke and its surrounding towns are filled with incredible breweries, healthy restaurants, and outdoor adventures!
Also, only an hour away is the historical and romantic Charlottesville. Visit Jefferson's Monticello, the dozens of vineyards, and the beautiful campus of the University of Virginia. We think any time of year is fun, but here's how you can enjoy a winter trip to Charlottesville!
Final Thoughts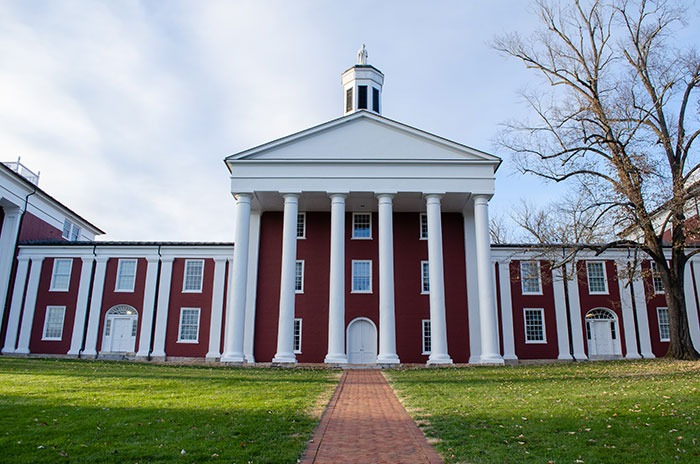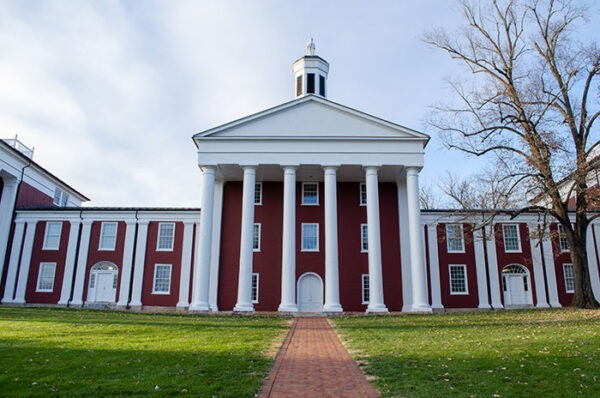 Lexington and its surroundings Rockbridge County is an adorable slice of the Shenandoah Valley. With a mix of historical significance, the beautiful campuses of Washington and Lee and VMI, and the locally owned businesses, we think Lexington is filled with plenty of things to do for a weekend or more!
Have you ever spent time in this part of Virginia? What did you think of it? And if you've never been, we'd love to know where you want to go first! Let us know in the comments section and keep the conversation going.
Disclosure Note
Special thanks to Shenandoah Valley Travel Association for hosting us during our stay. All opinions within this article are our own.