Affiliate links linking to products we love may be found within this article. For more info, please check our Disclosure page for more explanation of affiliates and sponsorships.

---
Korean food is on our minds all the time. We don't live in Korea anymore and are always talking about the various dishes that we found there. There are just so many little things that I want to eat right now and I can't have them. It sucks! What do you think about Korean food? If you're not familiar with it and think that it's just kimchi, you might be wondering why I'm going on about this. Since knowing what to eat is probably the most important thing you should know about before you travel to South Korea, let's take you through some of our favorite things to eat and why you should love Korean food. Hopefully, you'll get to see these things, too, while traveling through South Korea.
If you're looking to recreate some of these delicious dishes, check out this Seoul Food Korean Cookbook by Naomi Imatome-Yun!
Why you should love Korean food!
Chicken
There are so many chicken dishes in South Korea and our favorite was spicy marinated chicken or dak galbi (dalk galbi닭갈비), which even led me to drive all the way up to Chuncheon for a taste of that wonderful dish at the source. When I go back to Korea someday, that's the first of my food demands. I also saw barbecue chicken (닭귀) pop up during the summers and really loved it when we ate some near Gwangyang.
More Chicken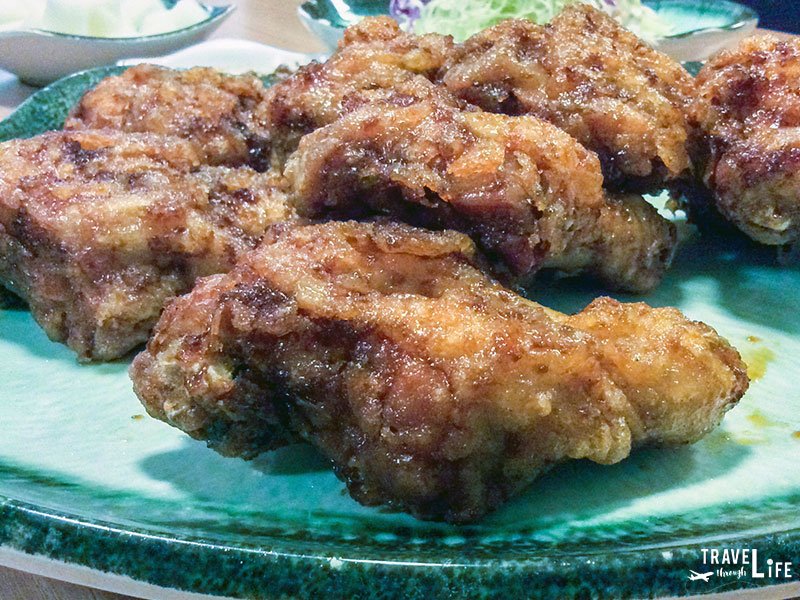 Fried chicken (usually paired with beer 치맥) has grown into a big problem for older entrepreneurs looking to make the most out of their retirement years, with too many restaurants leading to bankruptcies and foreclosures. I tried to support their ventures thanks to a love for that crunch and must include it here. When not helping out mom and pop, I was also buying chicken to be eaten at baseball games. Honestly, you shouldn't eat anything else at those. Other Chicken Hall of Fame members include jjim dalk or dalk jjim (닭찜). Thankfully, there are Korean chicken recipes out there that help us remember how the country could make it so magical!
Korean Barbecue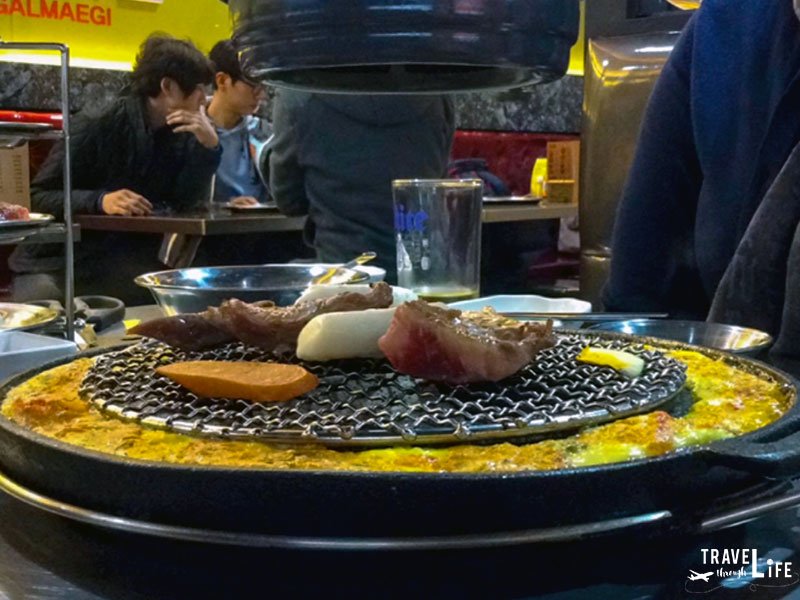 Probably one of the greatest food experiences I had while in Korea was that first time a plate of barbecued pork belly (삼겹살) was placed in front of me and I was instructed to throw it on the fiery grill. This was such a foreign experience that I really had no idea how to proceed. I truly miss kicking back on a cool evening and warming up by the charcoal grill while wrapping up perfectly cooked Korean barbecue into lettuce leaves along with sauces and other veggies. Even better was when an egg, kimchi, and sometimes an onion moat formed the ring surrounding our meal!
More Meat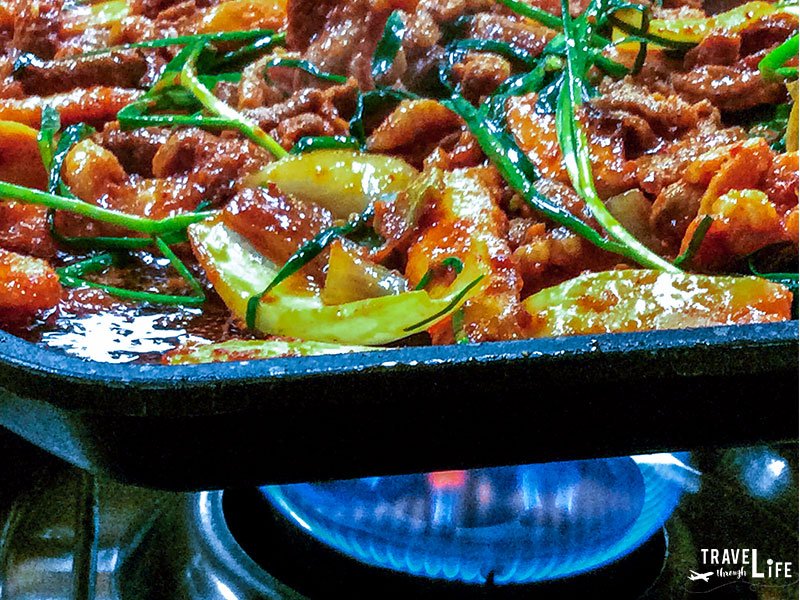 When I'm not firing up these lovely bits or some other form of meat, my wife and I were usually happy with some steamed pork, tofu and kimchi (보쌈두부김치). Something I don't see much of in the U.S. but enjoyed in Korea was duck. In Korea, I absolutely devoured a lot of duck bulgogi (오리불고기) or grilled duck (오리고기), or whatever Aflac mascot dishes were available at the time. One time, we joined friends for a 7-course meal that included various duck dishes, bbq pork ribs and a full side of gluttony! More meat dish favorites include deokgalbi (덕갈비) and spicy pork (제육) but I could go on forever!
Soups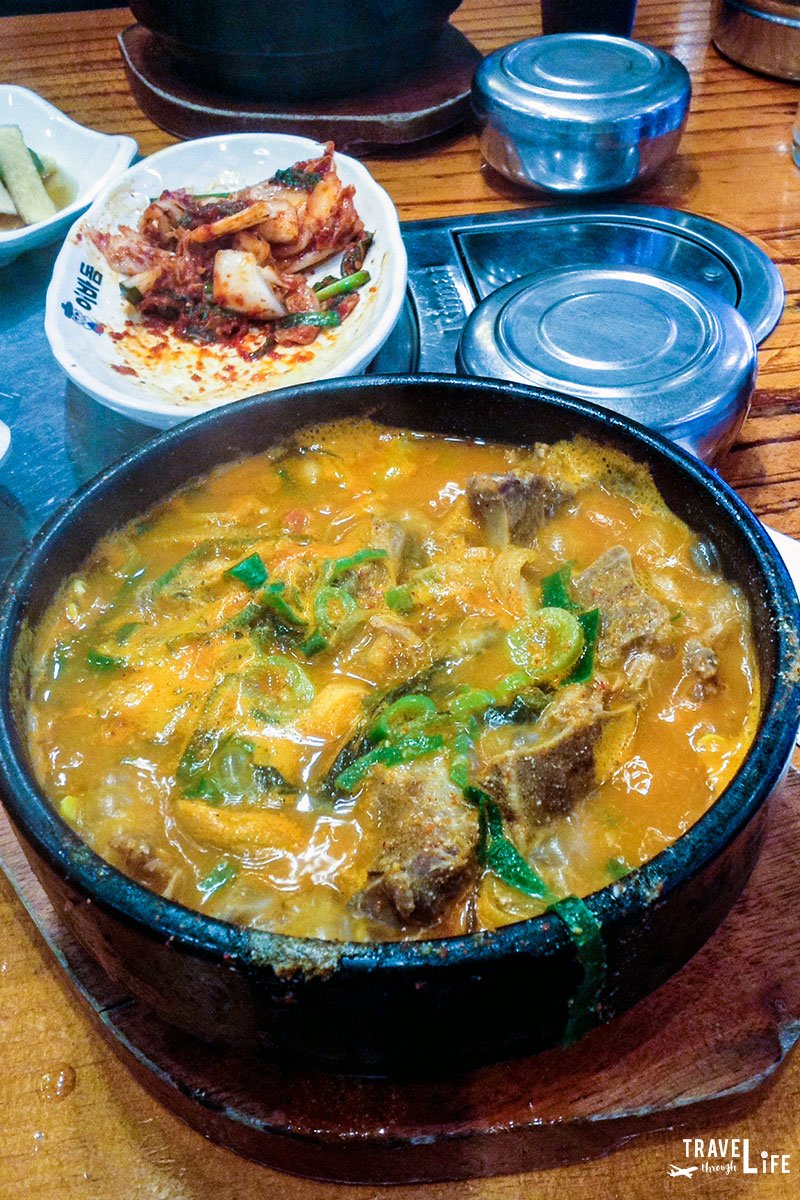 Cold weather months mean many things in Korea but the one thing I miss most during cold and flu season there is the soups that bring warmth to my body and belly. Gamjatang (감자탕) and its close brother Haejangguk (해장국) are great ways to eat and recharge, with both packing enough power (pork spine) and punch (red pepper) to revive the most downtrodden and tired workers and students. Shabu shabu (샤브샤브) might not originate in Korea but was one of my favorite ways to wind down on the weekend, of course choosing the spicy option over the regular one.
More Soups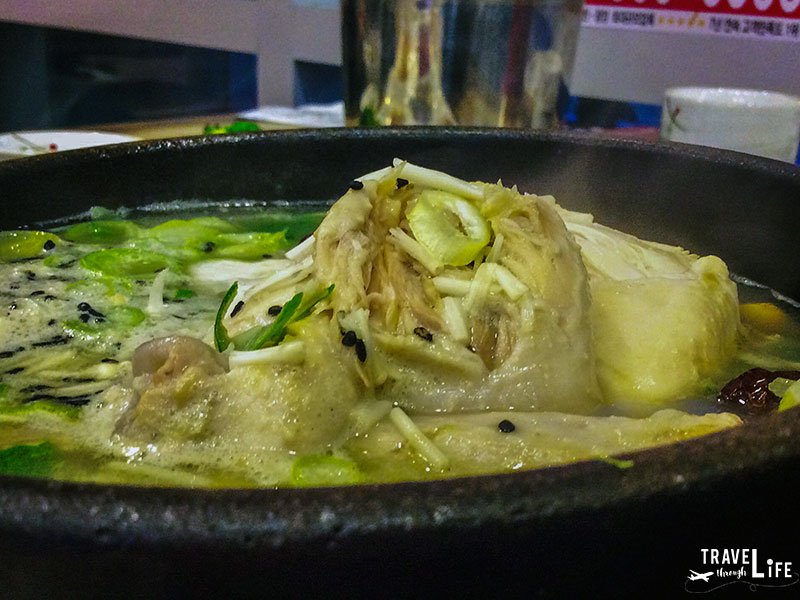 Samgyetang (chicken soup) should get thrown into the chicken category but its mythical heat-beating properties keep it in the "Soup" category. One myth buster set out to prove the legend wrong but I have no qualms about this delicious bowl of yumminess. Other soups I love include mandu guk (만두국) and ddeok guk (떡국) with the latter being a rite of passage for most Koreans celebrating the start of each Lunar New Year. Ah, how I wish I could just rail on forever about the beautiful soups coming out of Korea!
Rice Dishes (밥)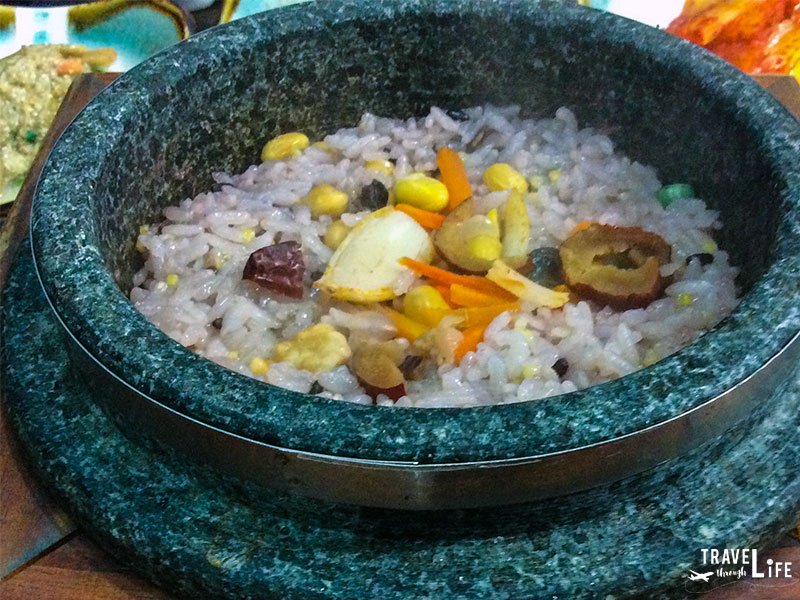 Other than kimchi, bibimbap is the first Korean food I can remember trying. It took a minute for this formerly vegetable-fearing man to get used to it. Now, I love the stuff and crave just another taste, with my favorite memories being the Jinju variety that comes with raw beef. I'm not really a dessert person but in Korea, I grew addicted to ordering rice after a meal and fried rice (복음밥) was the best way to complete a meal. Many hikers will vouch for rice wine and pancakes but my favorite mid-trek meal was dolsot bap (돌솥밥) in between two temples in Suncheon.
Noodle (국수) Dishes
Thankfully my boss agreed and loved taking us to a local restaurant that served this mightily powerful meal. It incorporates tons of ingredients thrown into one bowl. On the noodle front, Kalguksu (갈국수) or bibimguksu (비빔국수) are two great after-dinner options though they can both be eaten by themselves if necessary. Mul naengmyeon (물냉면) was my favorite summer treat and a great way to cool off from the hot weather. Makguksu (막국수) is a change of pace because it incorporates buckwheat noodles and is also best when served cold.
Seafood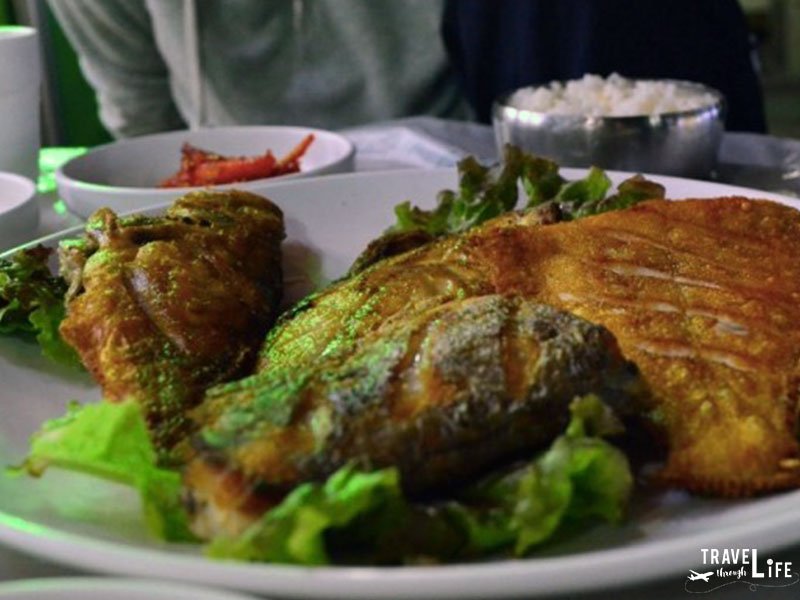 How can I forget the seafood that graces the menus of many wonderful Korean restaurants, and swims around in its tanks outside? It's easy to find in many parts of the country but best found on the coast. Yeah, there's a lot of strange stuff that I grimaced and tried or just couldn't eat. I'll always fondly remember the time we went hiking in Samcheonpo and ordered a raw fish platter that came out with more unnamable organisms than things I actually wanted to try. I hate to say that most of us tried our best to eat as much as possible before retreating to a barbecue restaurant nearby.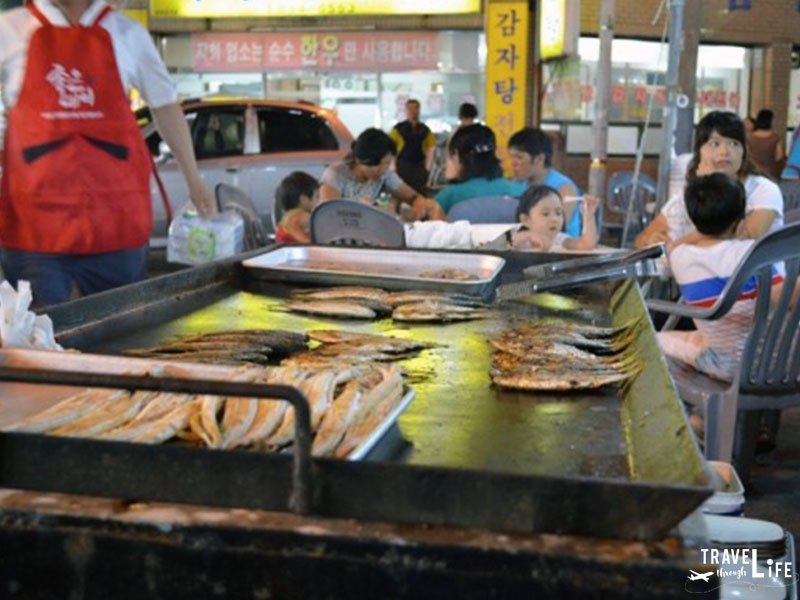 Korea does have a lot of great seafood dishes and my favorites start with grilled fish (생선귀) and raw fish with rice (희덮밥). Steamed oysters (굴) and mussels (홍합) are a great cold months eat that accompany a fine Hite or Cass, depending on which brand of water—ahem, beer—you choose. More adventurous eaters might prefer something moving like a freshly chopped octopus (산낙지). Others eat spicy octopus stew (쭈꾸미) and each time I've tried, it was an interesting measure of how many people could withstand the powerful red pepper broth that accompanied it.
Street Food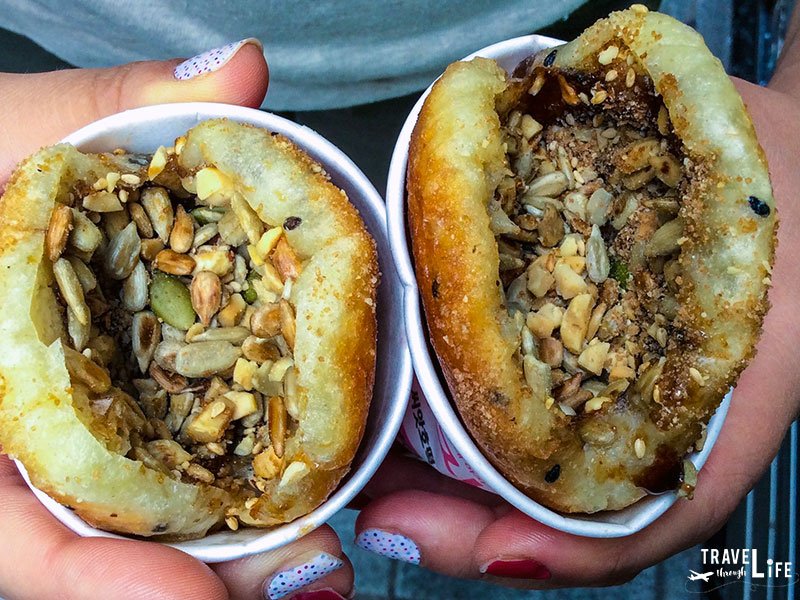 The street food is one of the many reasons I love South Korea. Known as pojangmacha (포장마차), you can walk through any busy neighborhood in Korea and you'll find it good, hot, and served within close reach. There are many standard options found throughout the country, but my favorites are found in Busan's Nampo Dong. There you can find just about everything, especially the famed bindeddeok (빈대떡) and hotteok (허떡), otherwise known as heaven. Festivals always had great street food and I'll have to say that Jinhae's Cherry Blossom Festival had the best!
Market Food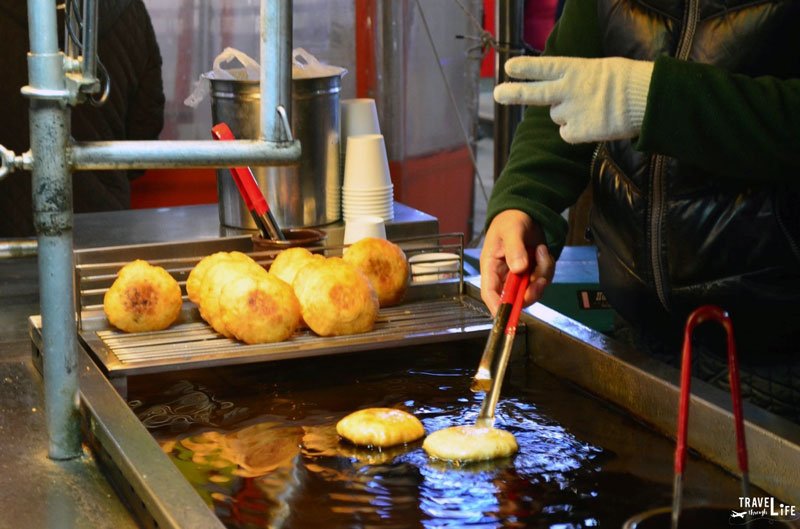 The big cities have so many great street food offerings but the markets are where the best really shine. Seoul's Gwangjang Market is certainly the most well known and with celebrities including Anthony Bourdain coming to try it out, that status won't change for a while. I'll always love walking through the markets for the smells, the action, and shouting that take over the whole place. Plus there's the possibility that you can sit down somewhere and eat some cheap yet really good food. That's also good.
Ban Chan and Honorable Mentions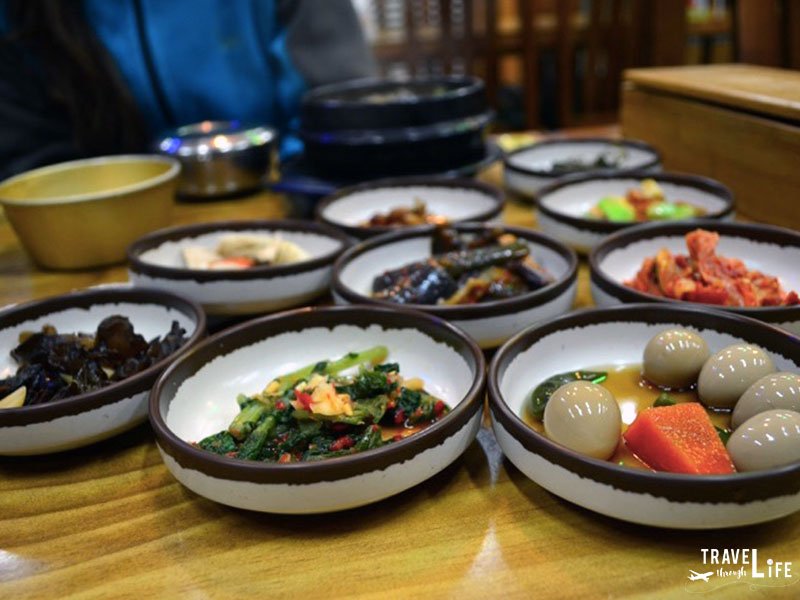 Ban chan (반찬) are those wonderful side dishes that come out as you wait for your meal. These typically include kimchi and the rest is really up to the restaurant. If they want people to keep coming back, then the side dishes have to help guide the experience. Beer places offered sugary chips and pretzels while restaurants sometimes stepped it up with fresh veggies and mayonnaise-covered fruits. One of my favorite places in Korea always brought out these beautiful omelet rolls that I always factored in when gauging pre-meal hunger levels.
Kimbap Nara/Kimbap Cheonguk/Kimbap Joints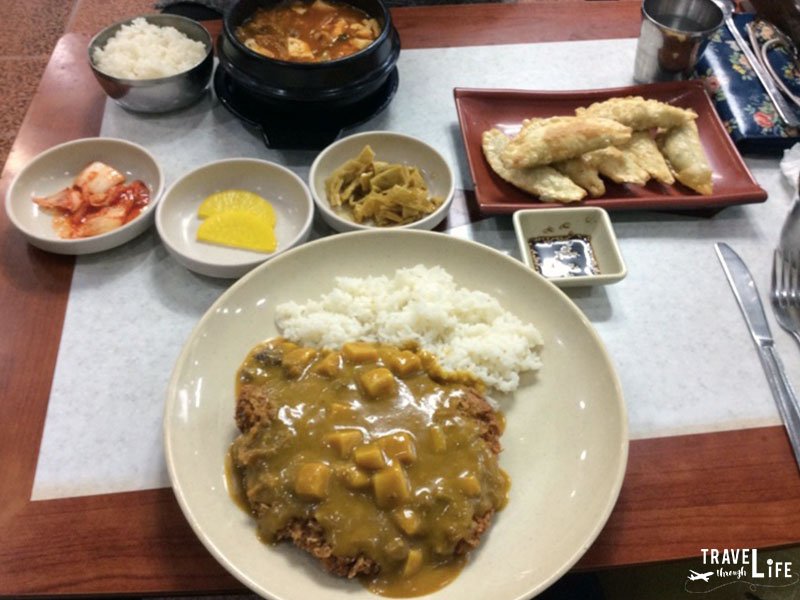 Honorable mentions include those quick runs to the Kimbap Nara/Kimbap Cheonguk/Insert Chain Name for some Korean fast food. My old coworkers are probably still laughing at my love for a nice curry fried pork (카레돈카스) or some kimchi dumplings (김치만두) but I'll never forget. This quick menu breakdown might be a bit outdated but still persists in 99% fashion! There's always the Korean version of Chinese food and its sketchily fast delivery times that never failed to help when I was too hung-over or sick to go outside.
Our Thoughts and Yours, Too!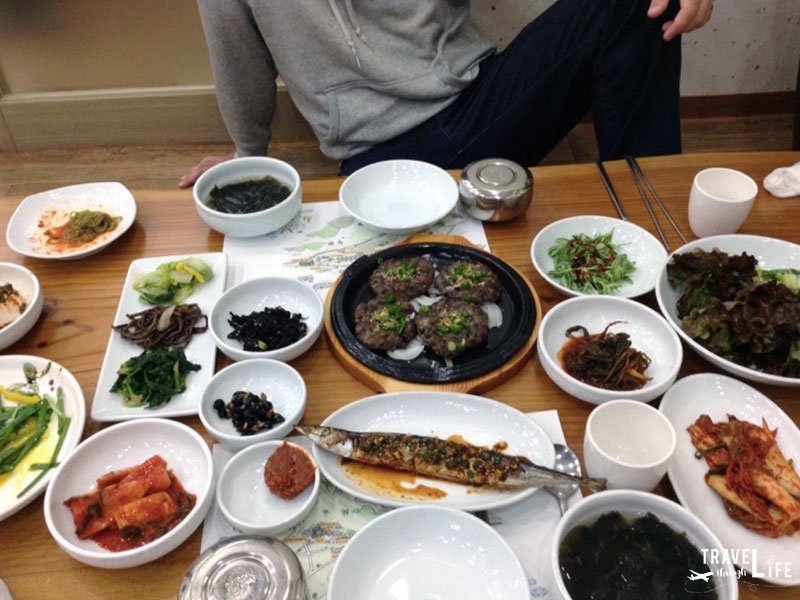 Maybe it's not just that I miss Korean food, but the people as well. I know we were foreigners, but South Korea really left a mark on my life. There are the random times when people would just offer us something to eat, for no reason other than as a nice gesture. I'll always remember the man who loaded me up with persimmons on harvest day or the people who offered us freshly caught raw fish and soju while hiking on Geumodo Island.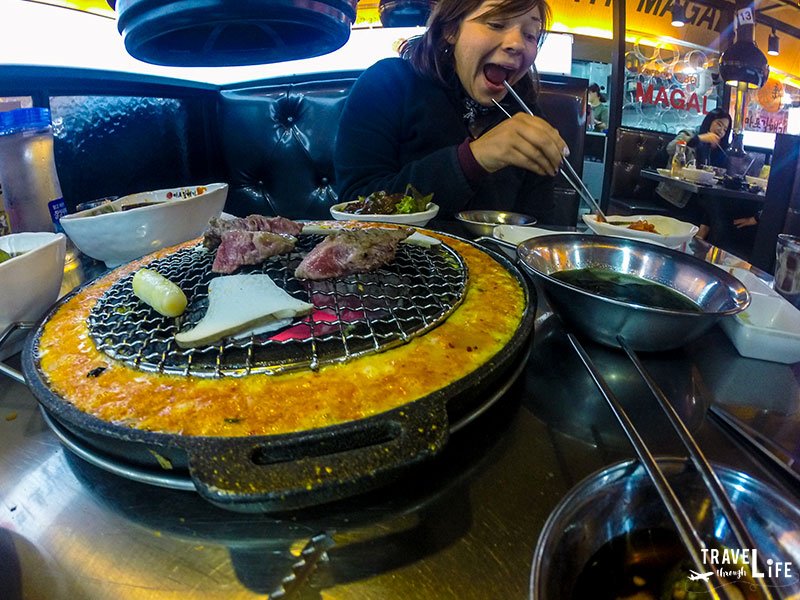 From the moment we walked through the arrival gate all the way to the time we passed immigration toward our final flight home, something happened. Korean hospitality really grew on us and thinking about the food triggers a weird homesickness for that tiny peninsula across the sea. Thankfully, we have a few Korean restaurants and a huge Korean market nearby that can help us remember those wonderful times enjoying one of the world's most interesting cuisines.
What about you? Do you love Korean food like we do? Do you have a Korean food story that you'd like to share? If you've never tried it and don't know where to start, let us know in the comments section below and we'll be glad to help. 
This Korean Food guide is part of our series on Food Travel, South Korea Travel, East Asia Travel, and Asia Travel. It was originally created on November 26, 2017. It has been maintained and updated (as of December 27, 2018) to reflect current viewpoints and travel trends.