Affiliate links linking to products we love may be found within this article. For more info, please check our Disclosure page for more explanation of affiliates and sponsorships.

---
I've been struggling with the cold and lack of chances to get outside and enjoy a Saturday until driving through Korea's Gyeongsang Province towards Gayasan National Park and Haeinsa, a wonderful site referred to as one of Korea's Three Jewel Temples. As soon as we approach the park, instinct dictates we roll the windows down and just take in all the fresh air.
Gayasan National Park
This travel guide is part of our series on South Korea Travel and East Asia Travel. It was originally created on May 7, 2015. It has been maintained and updated (as of December 28, 2018) to reflect current viewpoints and travel trends.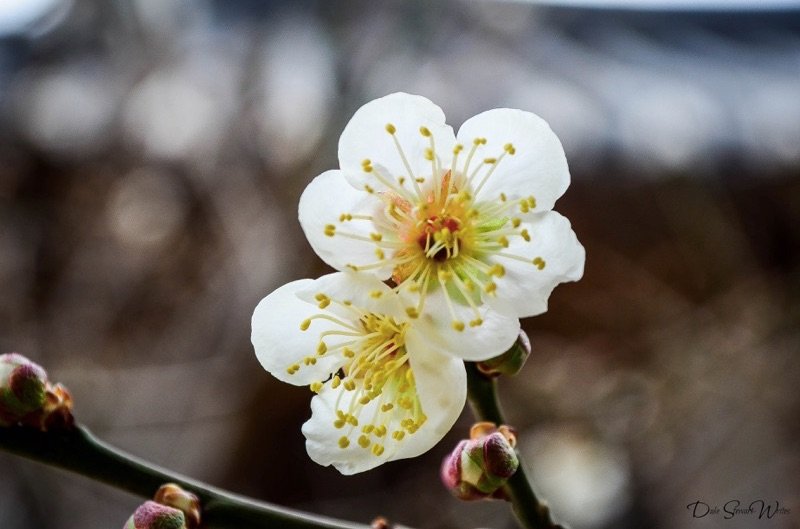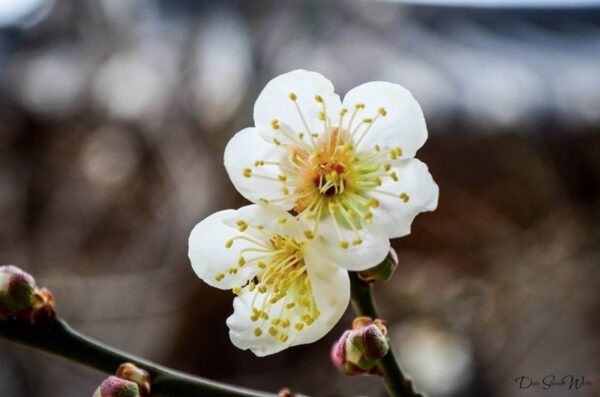 My wife and I pull up and walk through the park entrance, have a quick bibimbap meal before getting started. We walk outside and in the opposite direction away from a massive tour group that plagues Korea's trails. This Saturday is all about being outdoors and in one of Korea's most historically rich places.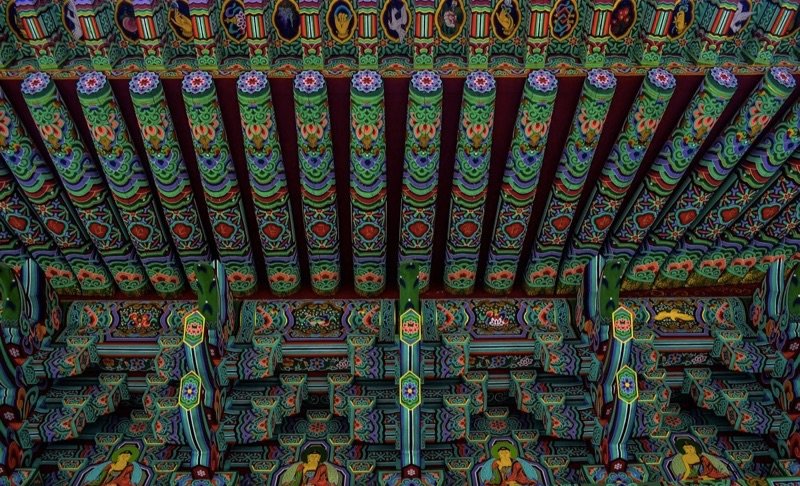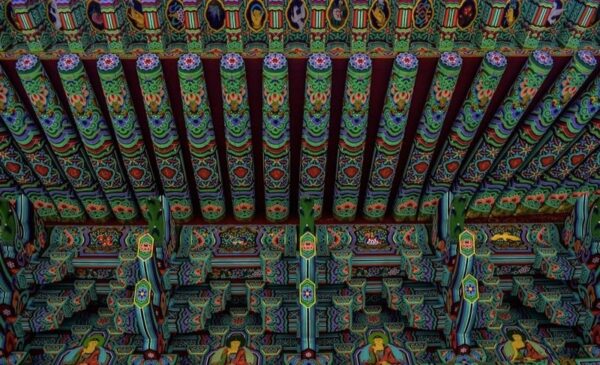 A short walk to the trailhead precedes a slow walk to the top. Early April is such an uncertain month, as the indecisive weather can change a perfect day into a gloomy one at the slightest instant. Early patches of sunlight lead us to believe that the day will be more pleasant and summer-esque than expected. Pines greet us on the drive in but the trails have mixes of trees that haven't woken up from their winter slumber.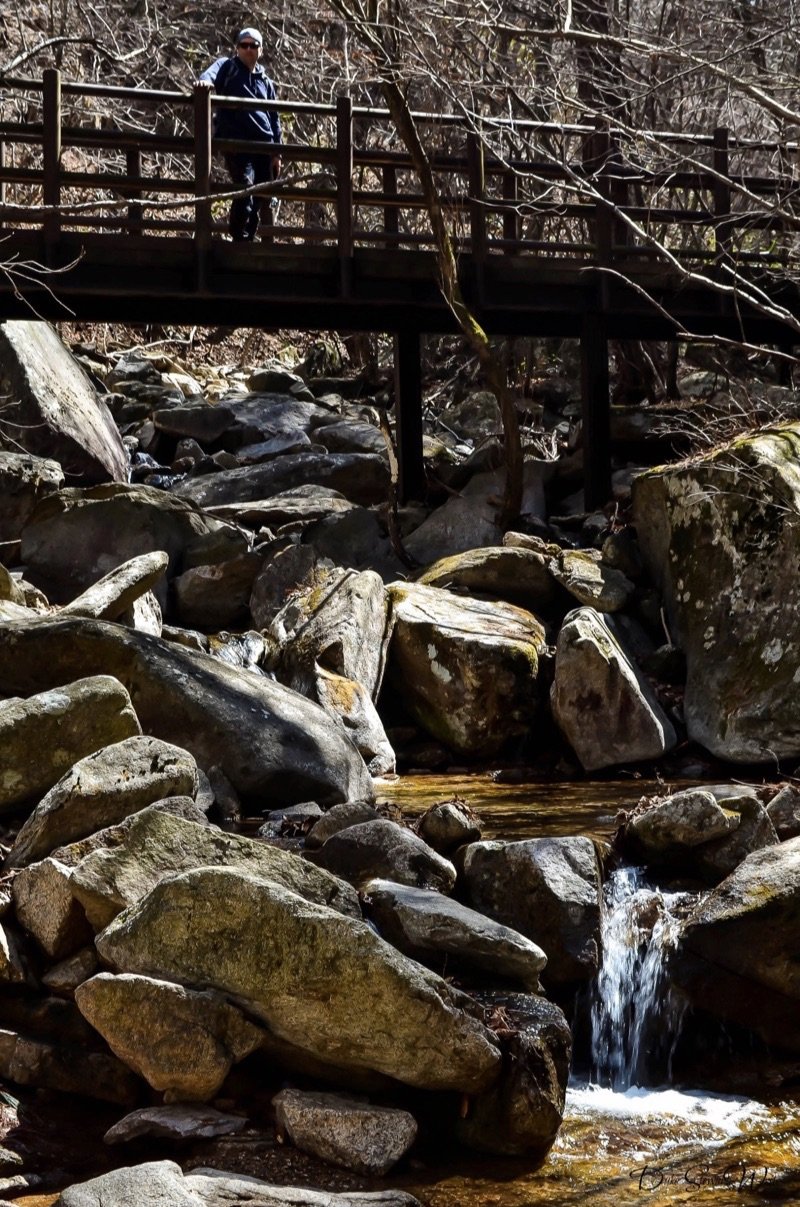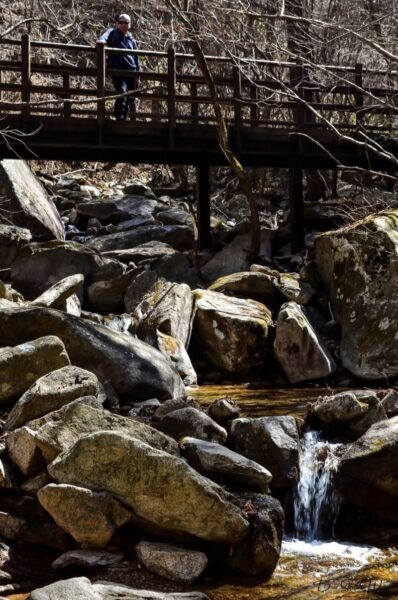 The highlight of this trip should be the "national treasure," but warm weather and the views in Gayasan National Park threaten to overshadow one of Korea's best-known temples. Our trails aren't completely green-covered and still hold those dead reminders of winter but with the peak's gorgeous look down at Haeinsa Temple and the mountains nearby, this is a wonderful start to the day.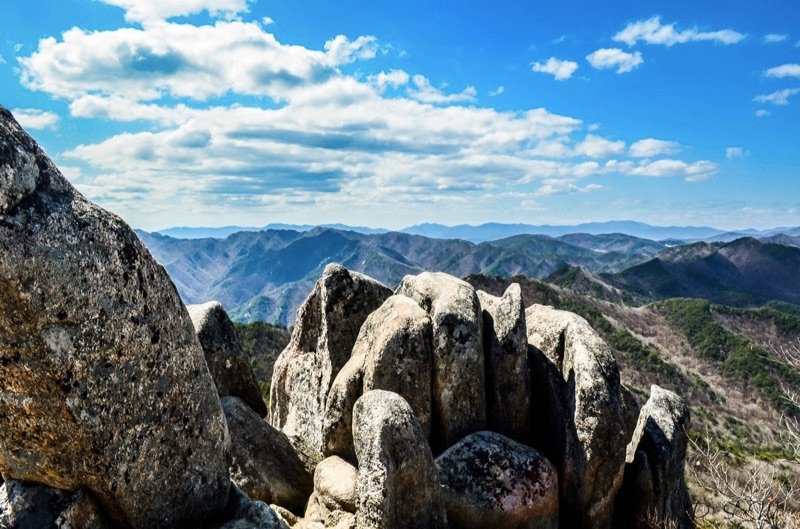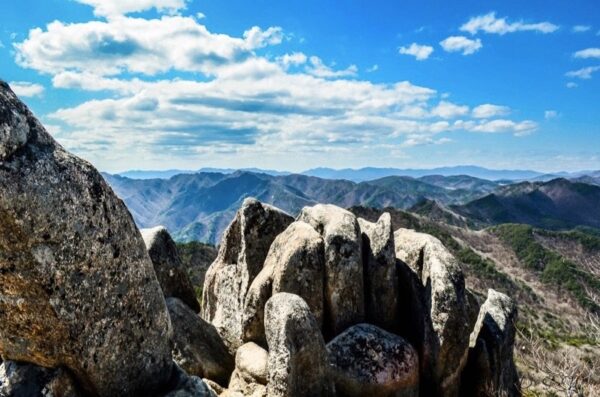 It's time to head back and enjoy the wonderful temple that waited. Just thinking about Haeinsa forces us to briefly overlook the wonderful peak that stands tall above the temple and its neighboring mountains. We reach the grounds, as the sun hides behind some clouds. The rest of the day will remain overcast but the scenes inside take our minds away from the weather.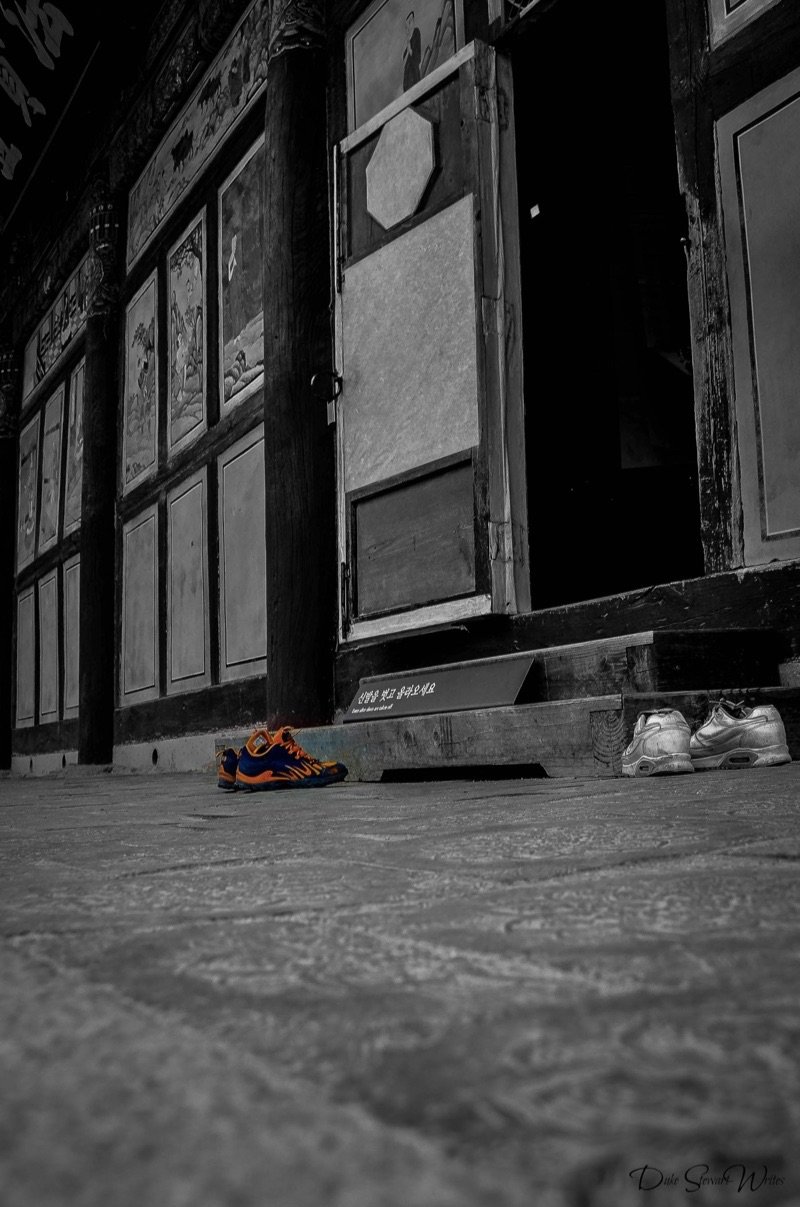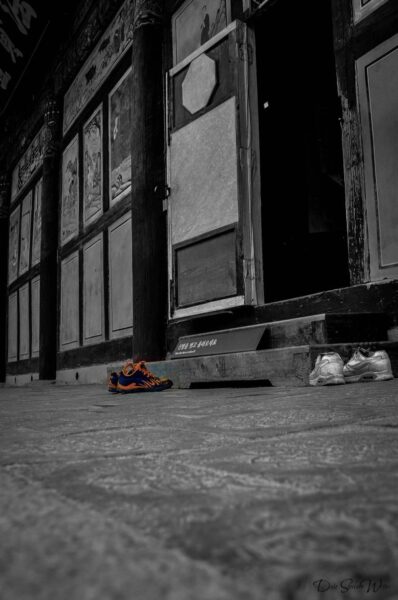 The main draw around the temple is the 80,000 woodblocks containing the complete Buddhist sutras that were originally created as a plea for help against the conquering Mongols, who burned the collection along with most of the area. A sad truth about them is that recreations remain today. That's something hard to understand when traveling around this country. So many important events have taken place here but very few original things have stood the test of Korea's existence.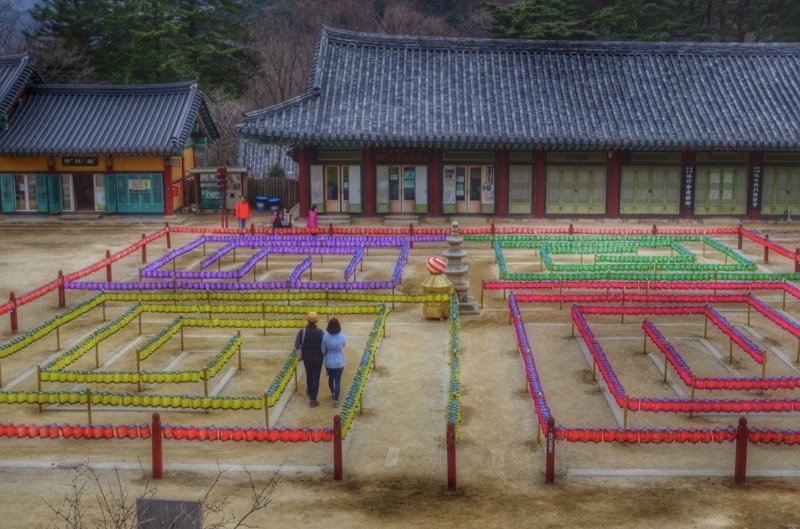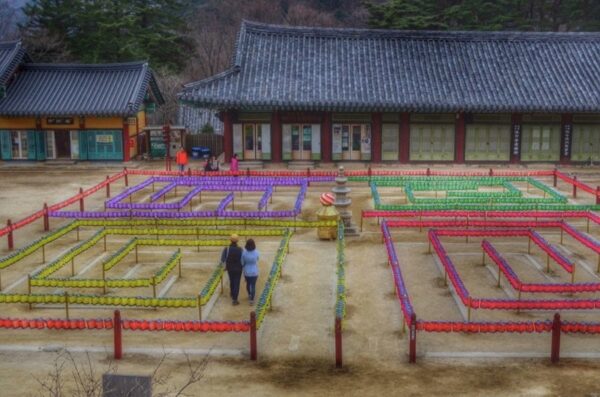 We walk around the beautiful temple complex and see visitors meander through Haeinsa's prayer maze, wondering about their thought processes. What are they praying about? The smiles on their faces tell me that this was a special experience. For such bright moments, the sun continues to disagree and sulk behind the clouds. The clouds drag the sun towards the horizon and mean it's time to start the journey home.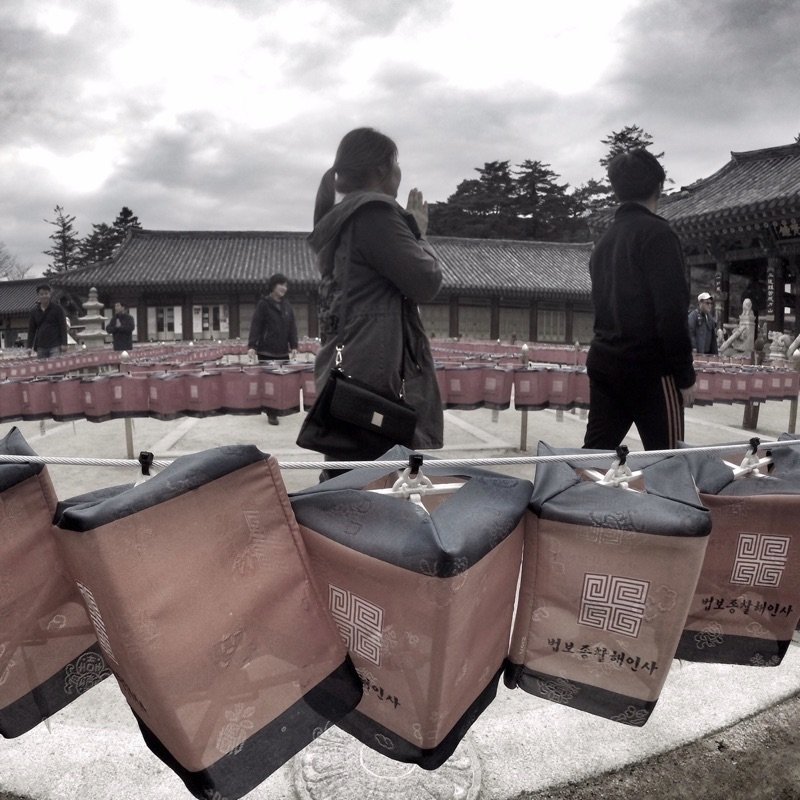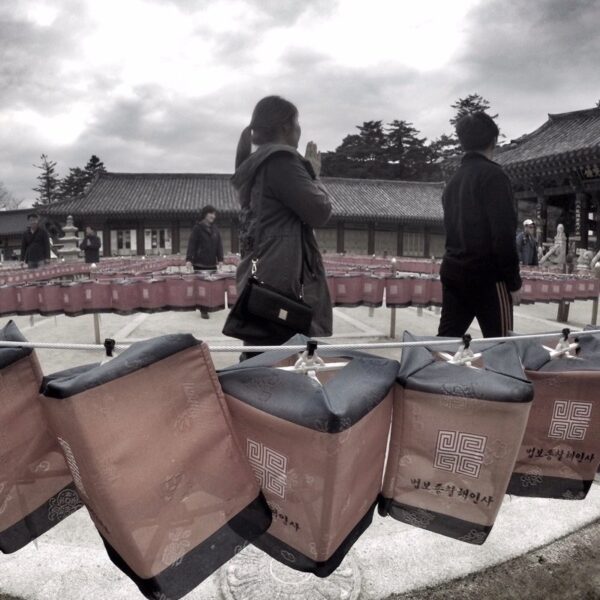 A brief stop at a massive Buddha statue is the last bit of excitement and another reminder that Gayasan is more than Haeinsa. Walking around just one of its many beautiful trails and driving around green-canopied roads has kept me hungry for more of Korea's National Parks. There's always a wonderful temple inside this and every one of them, but something extra is also waiting nearby.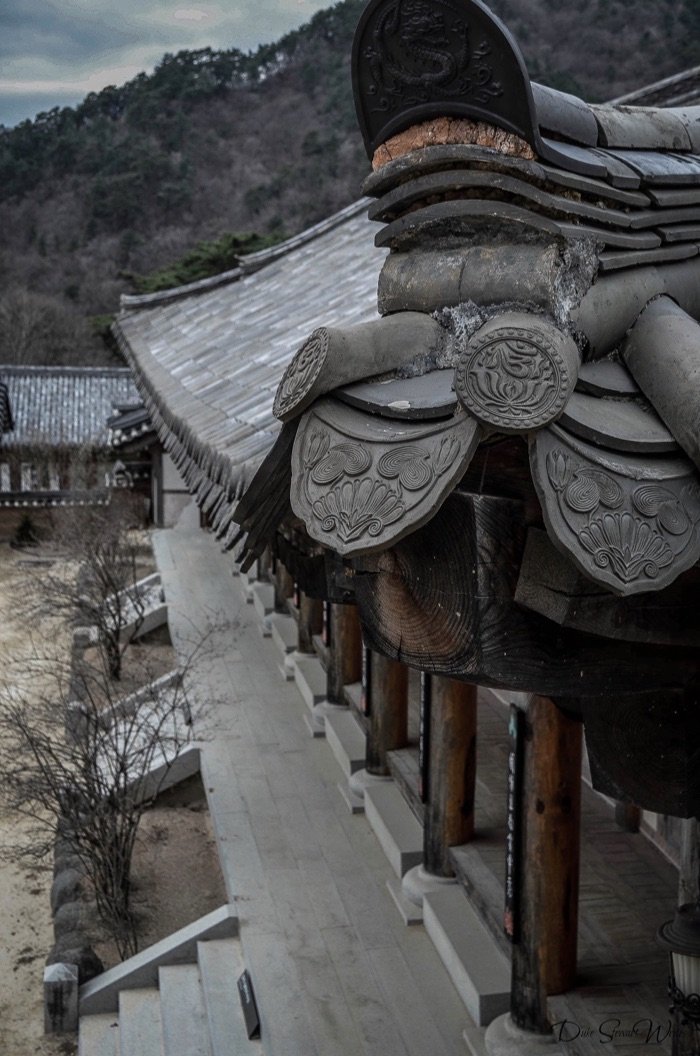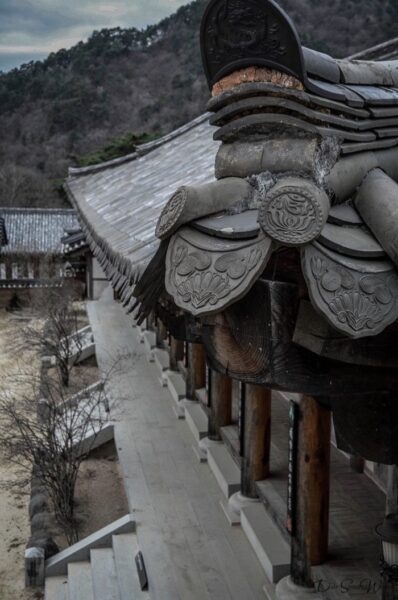 What do you think of this National Park and Haeinsa? Got a park or temple nearby? Share your story about It Below!
Want to read more about Korea? Click here.
Pin and Share