Affiliate links linking to products we love may be found within this article. For more info, please check our Disclosure page for more explanation of affiliates and sponsorships.

---
North Carolina is known for the beauty from the mountains to the sea, but some of our favorite places to visit are in the cities. Many folks may know a bit about Charlotte, Raleigh, Durham, and Greensboro, but what about the other busy spots? And that's why we're sharing those cities in North Carolina to visit and more. We'll be highlighting things to do, eat, and more in them all.
This post is a part of our series on places to visit in North Carolina.
Cities in North Carolina
This post originally appeared on November 13, 2017. It has been expanded and revised (as of May 7, 2019) to stay current while also reflecting our blog's current viewpoints and travel trends. It also appears on NC Tripping.
Asheville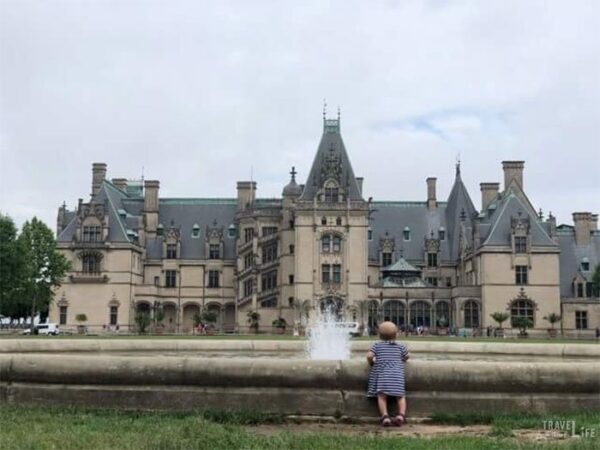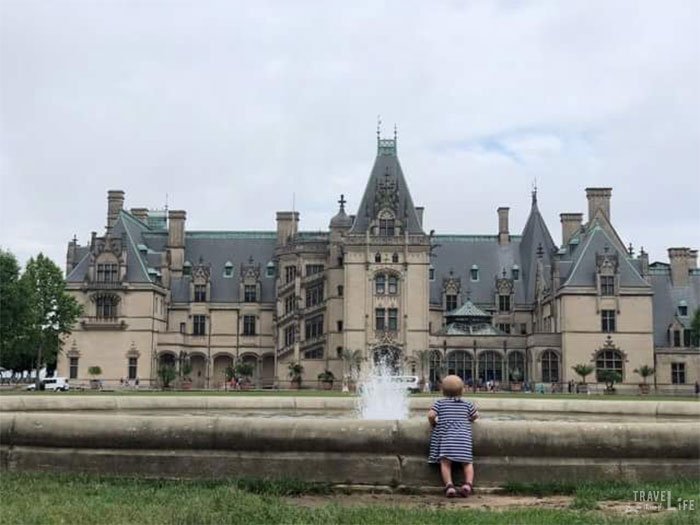 There are tons of things to do in Asheville, one of the coolest cities in North Carolina. You can hike in the beautiful mountains that surround it, drive or cycle the nearby Blue Ridge Parkway, or just eat your way through a weekend Downtown. Settle in and walk around the famed Biltmore Estate, enjoying its accompanying gardens that amaze even the most seasoned visitors. You can spend even more time in the River Arts District and grab a beer at nearby Wedge Brewing, one of the dozens you'll find in the area.
Quick tip: You're also within a short drive of Brevard, which we're quite partial to as well!
If you're looking for places to stay in Asheville, check here for the best prices and availability.
Chapel Hill
Chapel Hill is smaller than its Research Triangle counterparts Raleigh and Durham, but it's still full of fun stuff to do. I mean, you have to keep all those students at UNC happy somehow, right? Franklin Street is packed with wonderful restaurants like Crooks Corner and Top of the Hill. Nearby Carrboro is one of our favorite small towns in the Triangle, with tons of fun restaurants and more worth exploring! Want to know more about this area from one of its own? At NC Tripping, we interviewed Teddy Diggs, a chef in the Chapel Hill-Carrboro area who previously ran the kitchen at Il Palio.
Charlotte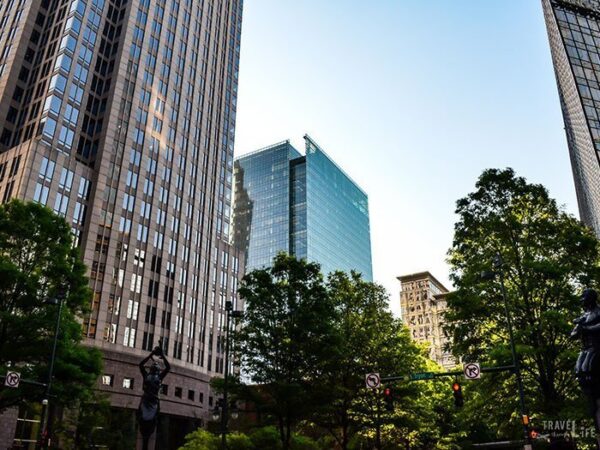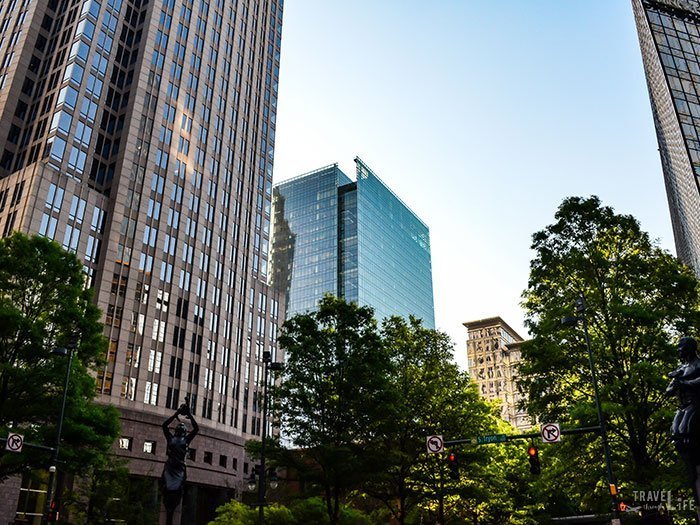 Of all the cities in North Carolina, Charlotte is the largest and home to the biggest airport. For many reasons, we think it's the perfect spot for you to spend a weekend. Throughout the city, there are some interesting neighborhoods filled with awesome restaurants, breweries, and more. There are also tons of lighter food options, as we covered in our guide to healthy places to eat in Charlotte. The US National Whitewater Center is wildly popular during the warmer months. And of course, the Carolina Panthers and Hornets are a big deal and the Knights play Minor League Baseball at the beautiful BB&T Ballpark.
We enjoyed our stay at Hilton Charlotte Center City but if they are fully booked, there are tons more awesome Charlotte hotels at great prices. Check them out here.
Concord
Concord is next door to the Queen City and home to Charlotte Motor Speedway and zMax Dragway. People come from all over to catch races throughout most of the year. Great Wolf Lodge Water Park and SEA LIFE are also here, making this Cabarrus County city a hotspot for family travelers. If you're into North Carolina's craft beer scene, you should head to Cabarrus Brewing, which is also in Concord. And when you want to get outside for a bit, check out the paths and scenery at Frank Liske Park.
Durham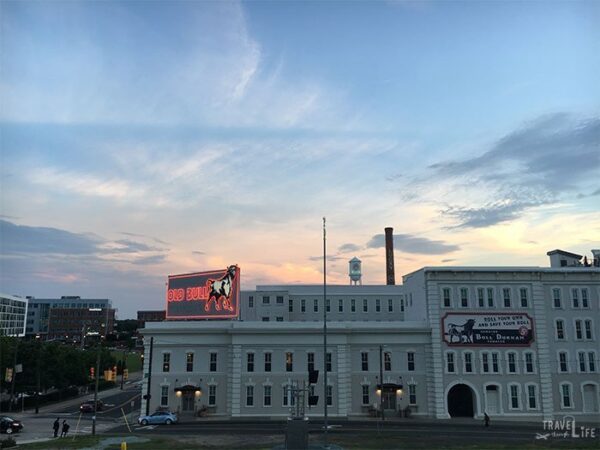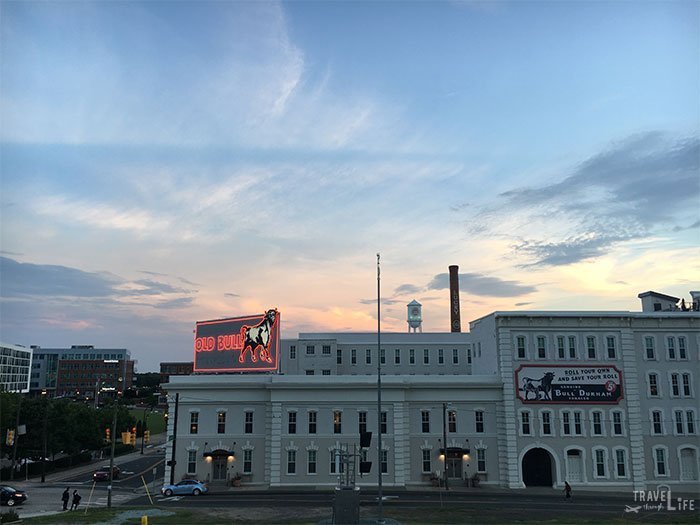 Durham is perfect for walks around Sarah P. Duke Gardens and Durham's historic downtown. You can easily enjoy the outdoors here but there are some pretty fun things to do inside. You can chill out with a beer or two at Fullsteam or relax in and around The Durham Hotel. The city's food scene is filled with great ethnic restaurants and casual places to eat, so you won't come away hungry.
Check out our Durham page and our Ultimate Durham Travel Guide if you want more details on things to do in the Bull City!
Fayetteville
Fayetteville is fun throughout the year, even during winter. We love all the ways you can shop local there, at spots like City Market at the Museum Downtown and Leclair's General Store in Haymount. Of course, you have to stroll through both the US Army Airborne & Special Operations Museum and the Cape Fear Botanical Garden. When you get hungry, there are quite a few places to eat in Fayetteville. Start with Circa 1800, especially for brunch on Saturday and Sunday and go for their Crab Cakes Benedict.
Greensboro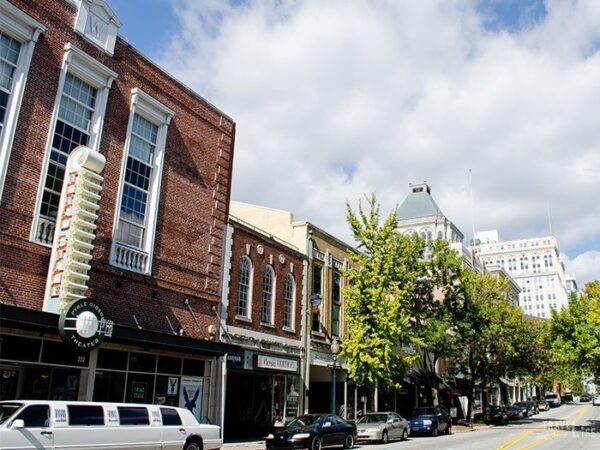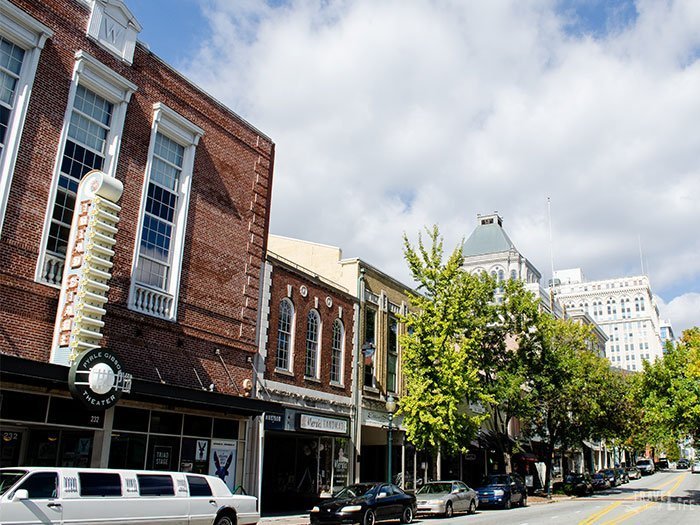 Greensboro is a busy destination for conventions. There's also the beautiful Carolina Theatre that you should check out for a show or just to stare at from the outside. However, even the most business-centric travelers have some pretty fun things to do in the city. Outdoor options include the Bog Garden and Bur-Mil Park. If the weather doesn't cooperate, head to the Greensboro Science Center and Greensboro Children's Museum for the kids or even yourself. Finally, if you're interested in digging into the Greensboro food scene, join a Taste Carolina Gourmet Food Tour as we did here!
There are so many things to do in Greensboro that we think you should spend at least a weekend there! Our guide to The Gate City shares our favorite ways to enjoy it!
Greenville
Greenville is one of the biggest cities in North Carolina, thanks to East Carolina University. It's also got a reputation for some of the state's finest barbecue, which you'll remember after visiting B's or Parker's. Pitt Street Brewing and Uptown Brewing are two of the best craft beer makers in the city, too. You can get outside at River Park North and if you're up for a short drive, Goose Creek State Park isn't too far away.
Hickory
There are some really fun things to do in Hickory, especially when you're talking about its museums. Start there with the Catawba Science Center and the Hickory Aviation Museum. Olde Hickory Brewery pumps out some of NC's finest beer and you can also visit their three restaurant locations throughout town. If you're in town during baseball season, stop by L.P. Frans Stadium for a Hickory Crawdads game and soak up that Minor League atmosphere.
High Point
High Point is known as the "Furniture Capital of the World" and there are some interesting places to explore there. If you visit from mid-April to October, check out All-A-Flutter Farm, you can see a real working butterfly farm in person! For day trip options, I'd recommend traveling to nearby Hanging Rock State Park. It's beautiful from the top!
Jacksonville
Jacksonville is one of the fastest growing small cities in the US. Known for Camp Lejeune, there's plenty to do for folks living here and for those who come from elsewhere. Family travelers will want to stop by Zing Zumm Children's Museum of Jacksonville. Spirits lovers should head to Walton's Distillery for a tasting and a tour. We also think that if you're in the area, at least take a few moments to pay your respects at Lejeune Memorial Gardens.
Raleigh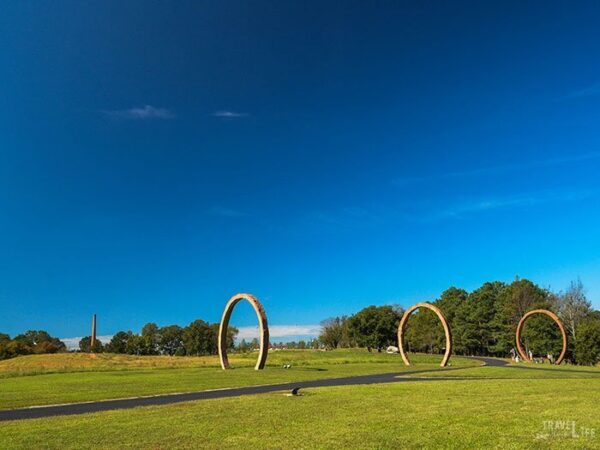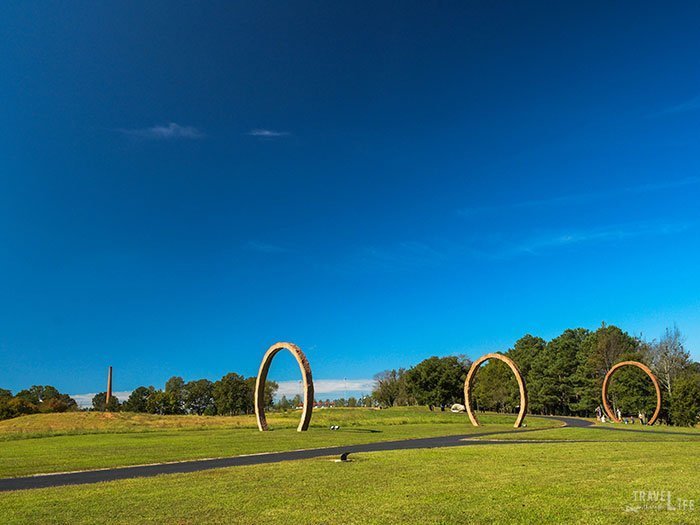 Raleigh is filled with great museums and restaurants that would be perfect for an afternoon day date. If you're in the area during the summer, a section of Dorothea Dix Park transforms into one of the state's most beautiful sunflower fields. And if you come during the colder months, there are dozens of ways to have winter fun in Raleigh. Throughout the year, we love getting outside at spots like Umstead State Park and eating at Ashley Christensen's Beasley's Chicken + Honey, where you'll be eating food designed by the best chef in the US. Raleigh also has an awesome brew scene that you can understand better through the Raleigh Beer Garden's Guinness World Record-winning selection of drinks.
Wilmington
Wilmington is known for having some of the best North Carolina beaches and the annual Azalea Festival. You can relax after kayaking or scuba diving with some locally caught seafood by the beach. Or you can venture into Wilmington's historic downtown. Oh, and did we mention beaches? I mean, Carolina Beach—is right around the corner. And for a scaled-down and more relaxing beach experience, I'd recommend visiting Kure Beach. Wrightsville Beach has the most beautiful water I've seen in North Carolina, and that's a pretty tough list of challengers to top! Regardless of when you visit Wilmington, check out all of these spots and you can't go wrong!
Winston-Salem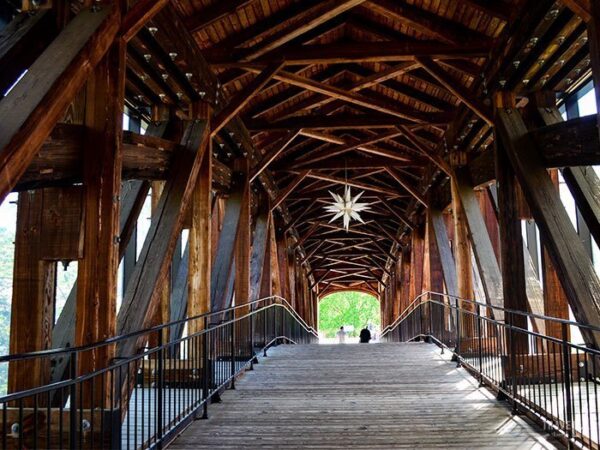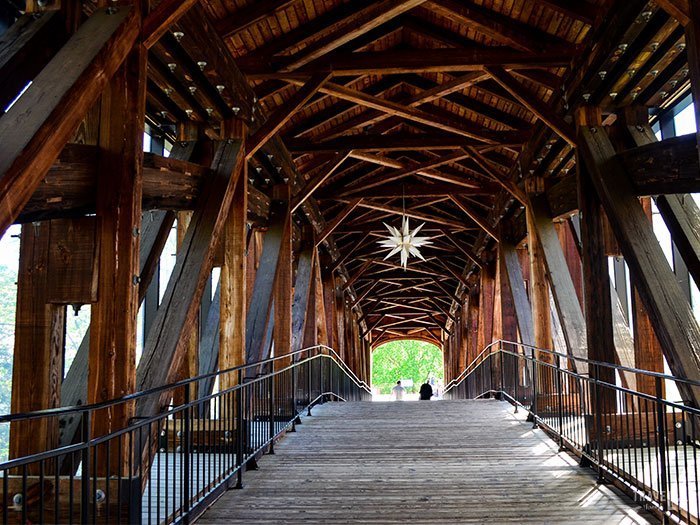 Winston-Salem is was once two separate cities (hence the hyphen) and the largest in North Carolina. Many folks visit Old Salem first for a look at early America, the Moravians, some pretty delicious food, and more! Spend a weekend there, grab a room at The Cardinal Hotel, and you'll realize that it's more than a cool place to stay. Foothills Brewing makes some of our favorites. Their Downtown tasting room is a welcoming spot for visitors to come and try their special creations, as well as the delicious food coming out of their kitchen.
Our weekend guide covers things to do in Winston-Salem while staying there or visiting for the day!
What are Your Favorite North Carolina Cities?
We're huge fans of these cities in North Carolina and can't wait to keep revisiting these fun places. We'd also love to know which one(s) you like best. And if you think there's one missing, let us know in the comments but make sure it's not in our guide on NC Tripping to the wonderful small towns of our state.