Affiliate links linking to products we love may be found within this article. For more info, please check our Disclosure page for more explanation of affiliates and sponsorships.

---
Old Salem is a popular historic district in Winston-Salem and serves as an educational tool and showcase for those who want to come and learn about Moravians in North Carolina, who established the Central North Carolina community in the late 18th century. Many came from the north, including places like Bethlehem, Pennsylvania.
One can easily spend a day or more visiting the various shops, historic buildings, gardens, and everything else that makes up the place. Since there's so much to take in, we want to share with you eight ways you can explore Old Salem and get the most of your time there.
When looking into what to do in Winston-Salem, Old Salem easily made our list for a weekend in the city. The city has also featured in our guides on NC Tripping to North Carolina's museums and our year-round collection of Unique Things to Do in North Carolina.
Eight Ways to Explore Old Salem in North Carolina
This post originally appeared on our sister site NC Tripping.
Buy a Ticket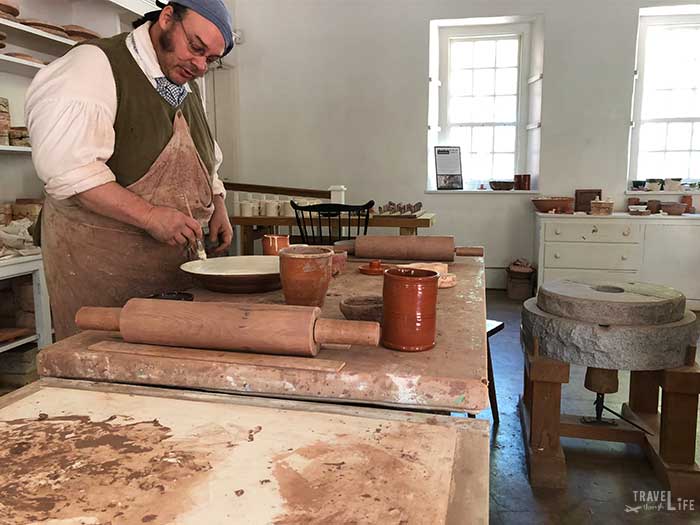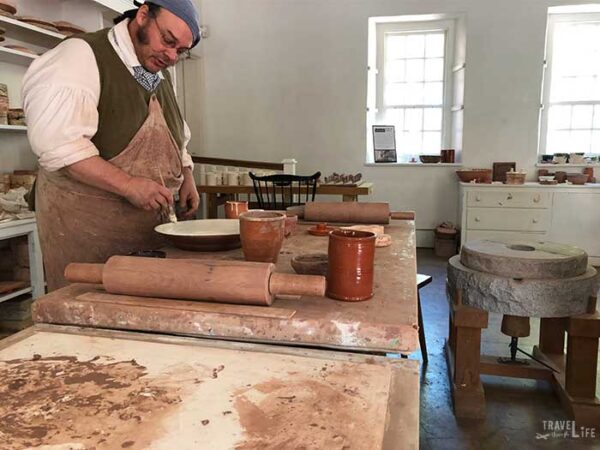 Without a ticket, you're not able to learn as much as we did. During open hours, you'll get access to people who know just about everything about Salem and its background.
After buying a ticket at the Visitor Center, you get access to the Shultz Shoemaker Shop, the African Moravian Log Church, and more buildings filled with history and kind people who want to share it with you. Of course, you don't have to jam it all into one day.
The ALL-IN-ONE ticket grants you entry for two consecutive days. This is great if you live in the area or don't want to do it all in one day.
There's so much history to explore at Old Salem. If you're interested in learning more before visiting, Moravians in North Carolina shares a pictorial history of the town, as well as other similar settlements in the Tar Heel State.
Dig Even Deeper into Old Salem's Background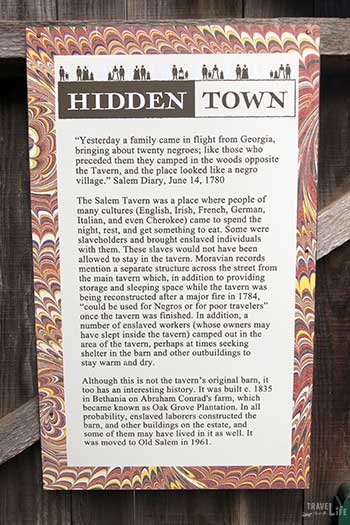 It's just as important to learn about African-American contributions to Old Salem as it is to eat Moravian Cookies (see below).
Their contributions to the community formed the backbone and beyond, as many Black Moravians were skilled potters, carpenters, and even translators for the bilingual community. Recent efforts are working to expand upon what's presented to visitors at Old Salem.
Note: Initiatives like Slave Dwelling Project and Hidden Town Project are working to better inform young people and folks in general about the legacy of Moravians, regardless of skin color.
If there's something more happening to bring light to African-American history in and around Old Salem, we'd love to know about it.
Scope Out the Old Architecture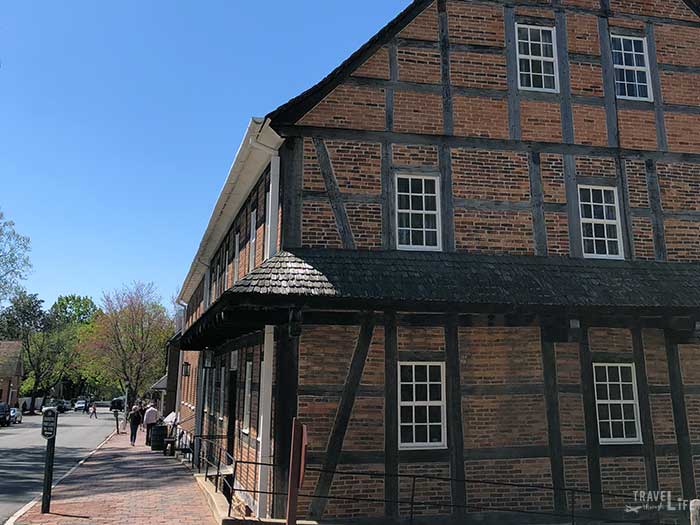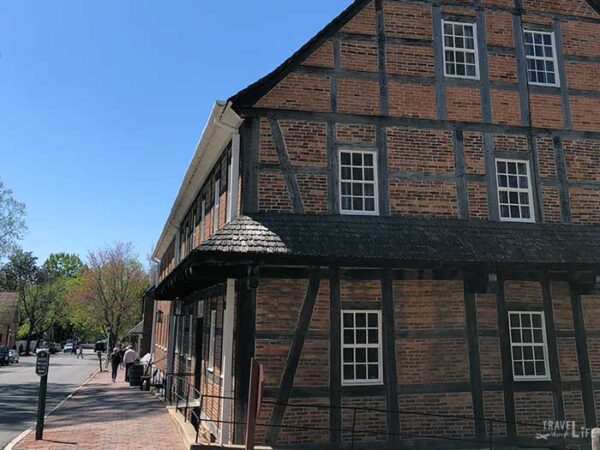 Intertwined with all the history that you'll learn while visiting Old Salem is the architecture. There are some cool buildings with varying influences.
You'll encounter Central European influences, mixed with Greek Revival, and other remnants of early American styles. Even though there are cars on the street while you walk around, it's lovely to walk around Main Street's cobblestone sidewalks and soak in Old Salem's architecture.
Admire the Gardens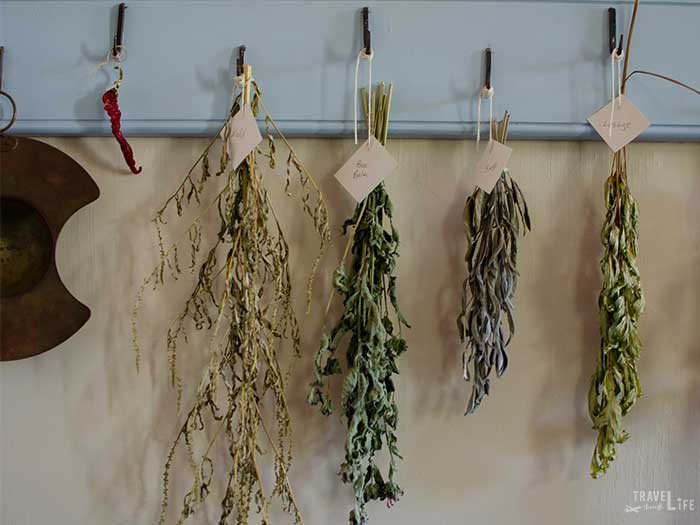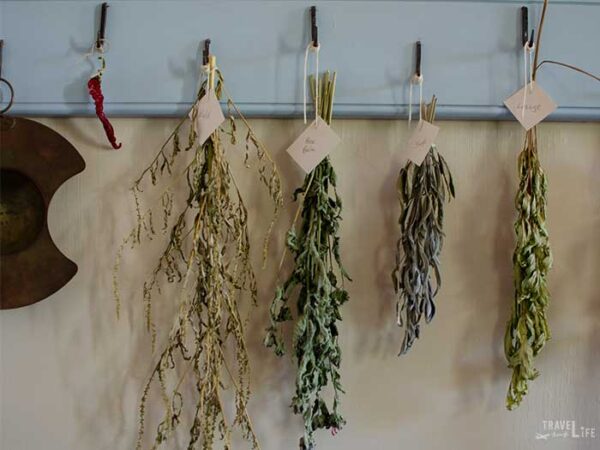 Old Salem's historic and sustainable gardens are admirable, not because they are flashy and full of beautiful flowers.
These individual plots are functional, sustainable, and have been a part of the community since its inception in 1766. If the season is right, you'll find spots like the Miksch Garden filled with various fruits, vegetables, grains, and more.
Landscape lovers and history nerds (like me) will enjoy The Gardens of Salem by Darrell Spencer and photographer Virginia Weiler!
Buy Moravian Souvenirs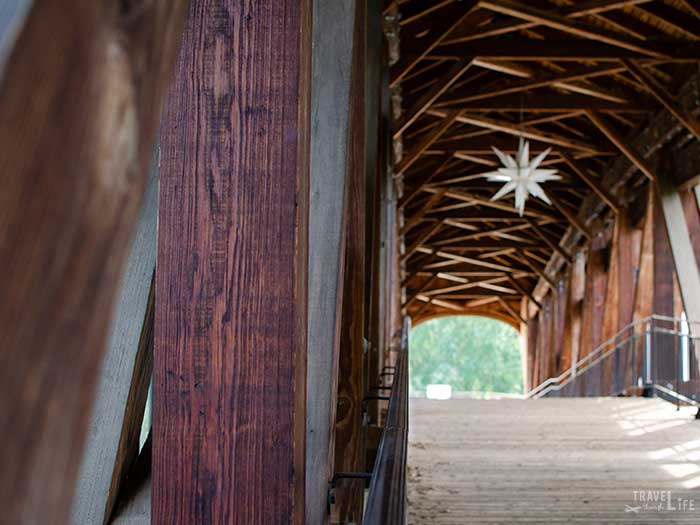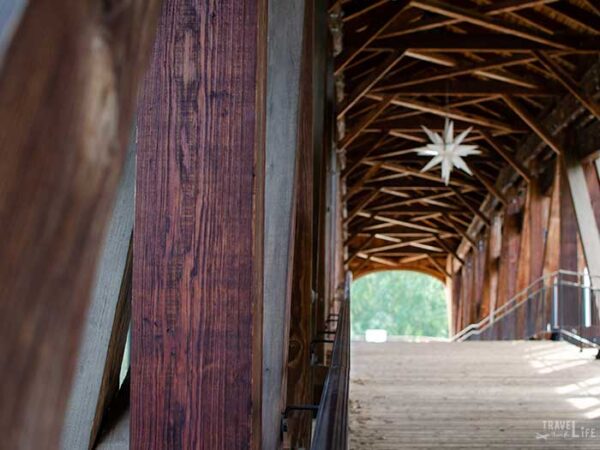 I'm a sucker for souvenirs (magnets!) and was happy to grab one from the Old Salem Visitor Center. If you're into shopping, Old Salem has some cool places to buy something.
Other than the Visitor Center, you can grab fun stuff at the Moravian Book & Gift Shop, the T. Bagge Merchant & Garden Shop, and the A. Butner Hat Shop. Just keep in mind that hours vary, so plan accordingly.
Eat Like a Moravian
One of the most fun things to do in Winston-Salem is to eat at Old Salem. Winkler Bakery is the way to go for some delicious Moravian cookies, bread, or both.
If you can get in early, you might be able to grab a table and enjoy some locally farmed food at The Tavern in Old Salem. You can also grab delicious English-style tea and small bites at The Flour Box Tea Room & Cafe.
Both The Tavern and The Flour Box fill up on weekends and especially holidays, so plan accordingly.
North Carolina and Old Salem Cookery takes you through cooking and eating like a Moravian if you'd like to study beforehand.
Find the Coffee Pot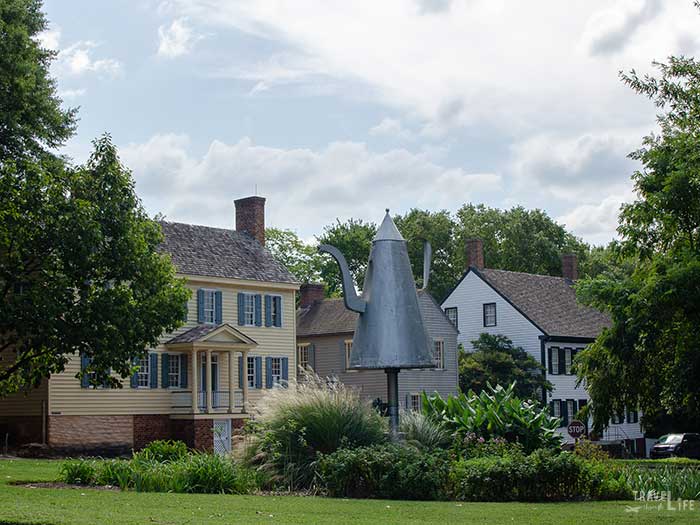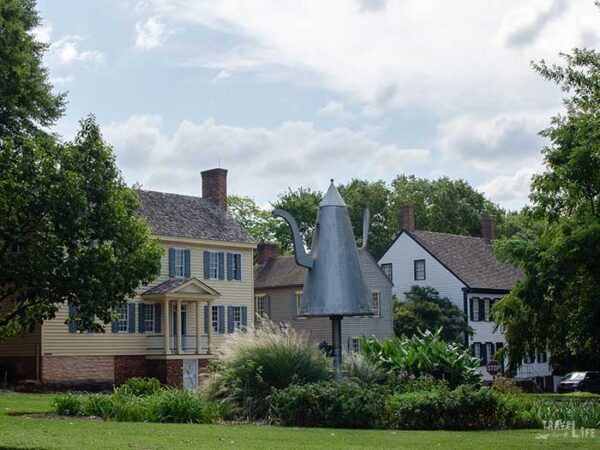 We're nerds for landmarks like the famed Salem Coffee Pot. Found at the junction of South Main Street, Old Salem Road, and Brookstown Avenue, this 7-foot-tall tin pot is great for photos.
There's also a cool backstory behind it. According to one source, the pot separated Salem from Winston, as the latter was viewed as a threat to young ladies' virtue.
Get Interactive with an Old Salem Tour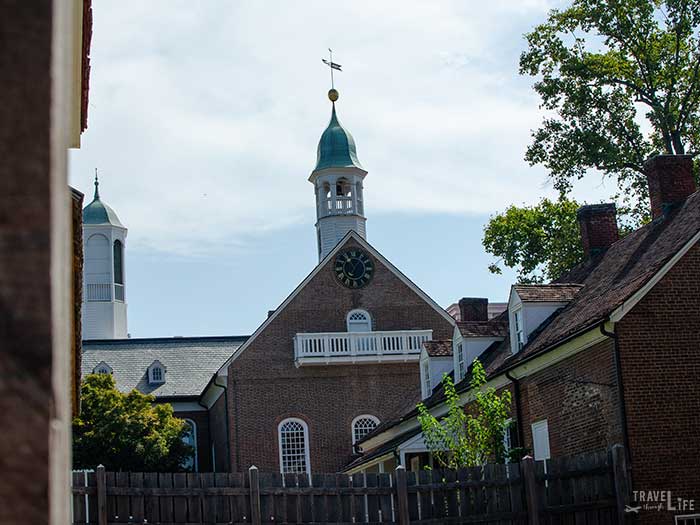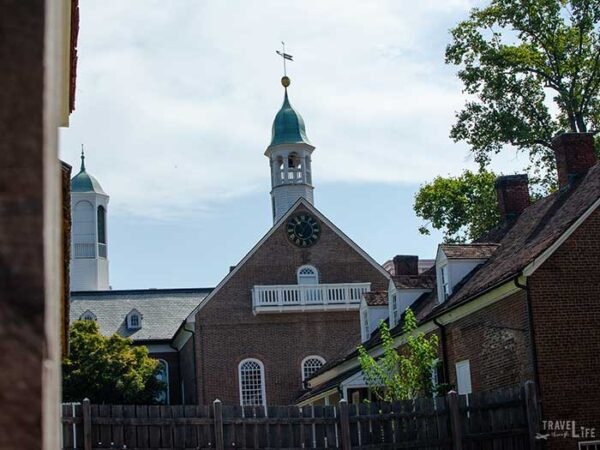 Old Salem invites a variety of groups to come and visit, too. Schools love to come here, but many adults flock in unison as well.
Another way to get in on the interactive fun is via the Museum of Early Southern Decorative Arts (MESDA) that you'll see immediately after crossing the Heritage Bridge from the Visitor Center.
They offer various tours and ticket packages for visitors, with an emphasis on getting behind the scenes at the museum.
Our Thoughts and Yours, Too!
We love Old Salem and think it's one of the best things to do in Winston-Salem. There are fun special events happening throughout the year and there's even a Cobblestone Farmers Market open Saturday mornings between April and November. Have you ever been to Old Salem?
What did you think of it? If you've never been, what's the first thing you want to do there? We'd love to keep talking about it in the comments section below.