Affiliate links linking to products we love may be found within this article. For more info, please check our Disclosure page for more explanation of affiliates and sponsorships.

---
The Blue Ridge Parkway's 469 miles of overlooks and stops along the way hooked me from the beginning. A collage of blues and greens, fall oranges, and winter whites form impressive surroundings as the road cuts through. There's so much to cover and I needed help to properly capture this curvy wonderland through words and photos. That led me to reach out to some fellow travelers to get help exploring the Blue Ridge Parkway and what makes it a can't-miss destination.
We think the Blue Ridge Parkway is such a special place, that we also included it in our sister site NC Tripping's collection of Unique Things to Do in North Carolina. 
The Blue Ridge Parkway
Fun Facts
.
Riders can pick up the parkway as far north as Rockfish Gap, Virginia—not far from Charlottesville and even Roanoke—and at its southern terminus near the North Carolina-Tennessee border, passing through some of the most picturesque parts of the Eastern US. The BRP is protected and managed by the National Park Service and is its most visited unit each year. It's a jam-packed highway with highlights from beginning to end but its accessibility keeps bringing people back every year.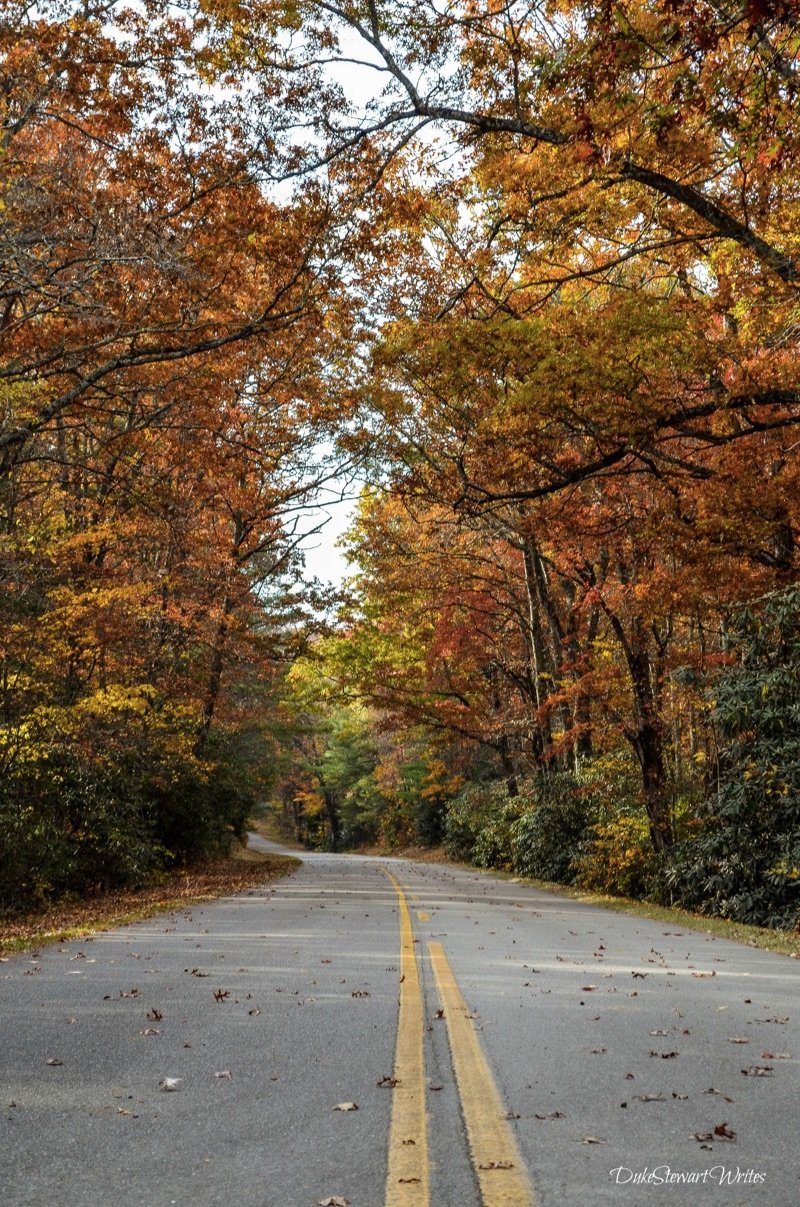 Jeri Walker (JeriWB) spent quite a bit of time on the North Carolina side before moving out west. She spoke fondly of the BRP's ease of access, explaining, "The length of the Blue Ridge Parkway coupled with a lack of fees makes the decision for exploration an easy one. Aside from striking fall foliage, plenty of historic sites, museums, and hiking trails abound. It truly offers something for every visitor." It really is something to think that the BRP doesn't require admission and is open to anyone who comes along, as long as the road isn't closed due to inclement weather.
Some of our favorite fall hiking trails in North Carolina are found along the Blue Ridge Parkway! 
Early and Historical Perspectives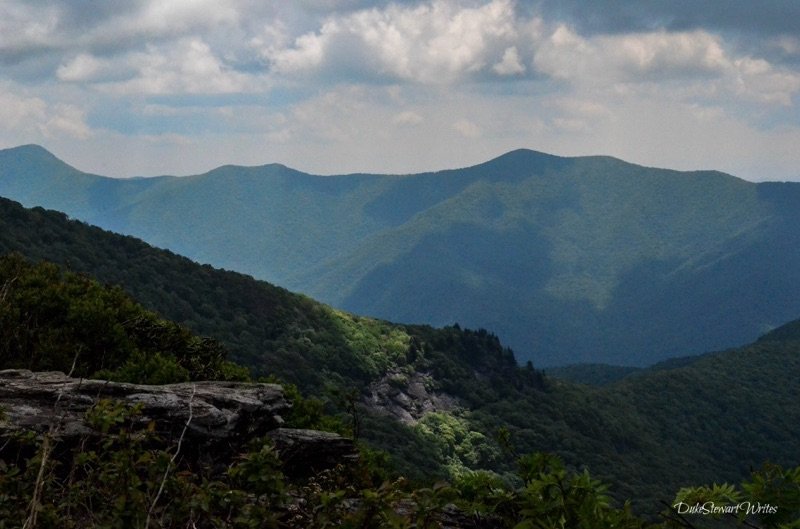 Unlike me, some people had a head start on their connection with the Parkway. Howard Blount has traveled and written about many places at Backroad Planet and I was happy to discover that he'd spent many of his younger days exploring the BRP. Howard told me, "My earliest memories of the Blue Ridge Parkway are day tripping as a boy with my extended family during summer vacations. All I knew then was that it was a lovely ride through the mountains of western North Carolina."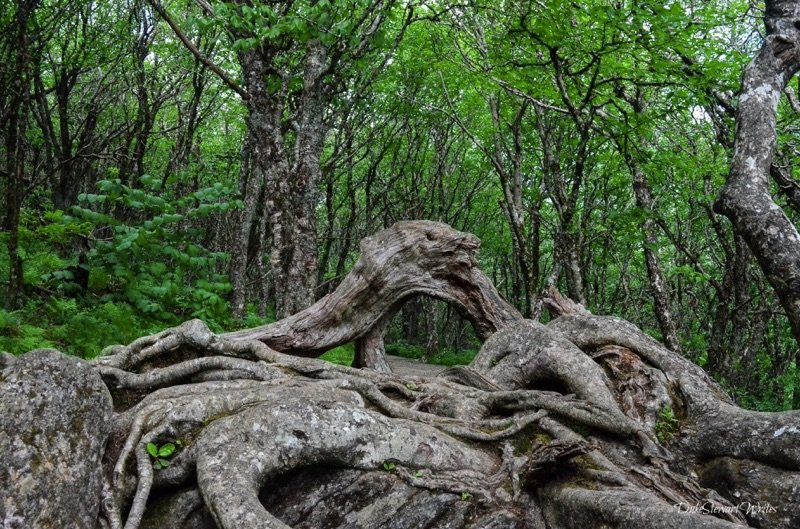 His love of history led Howard to discover more about the Parkway, noting, "As a man, I learned about FDR and the New Deal, and the WPA and CCC, and of course the politics behind its construction. Although everything may not have been completely above board, I am glad that I can drive this iconic scenic roadway as a man." There are records of Appalachian farmers losing their land to the construction efforts. The Roosevelt-led public works did create jobs to carve out the BRP, but one should not forget its negative impact on the people who previously resided in the area.
The Genius of the Blue Ridge Parkway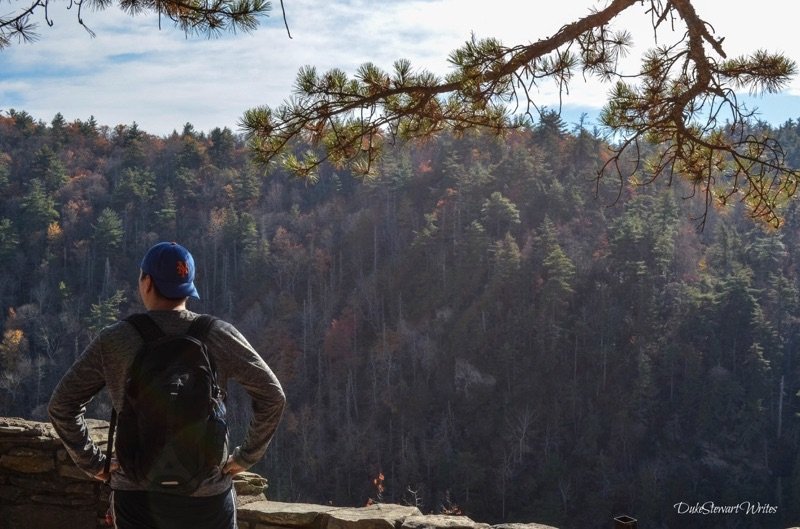 As I continued digging into the Blue Ridge Parkway, I started realizing that quite a few people out there know and love it. I didn't need too much detective work to come across Jason Frye—Author of travel guides covering just about all of North Carolina. His experiences with the BRP span over a decade and he keeps coming back for more.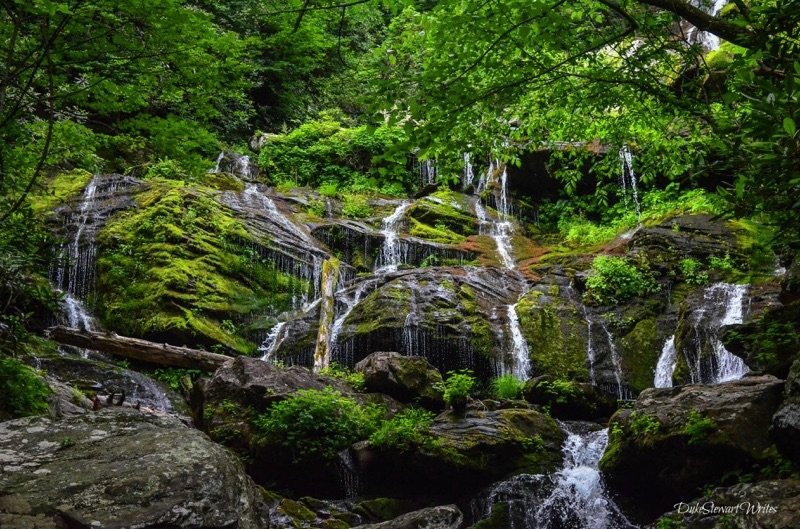 Frye's BRP expertise comes from experience but also in the way he slow-travels through it. He noted, "The genius of the Blue Ridge Parkway is how this road encourages us to slow down, observe, and participate in the landscape rather than speed through it in a blur, racing to the next stop." I'm not afraid to declare that Jason and I have similar interactions with the BRP, as I tend to stand at as many of those overlooks as possible, taking in as much as I can.
Check out more of Jason Frye's thoughts on life as a travel writer and North Carolina travel, food, and culture.
The Time and Places In-Between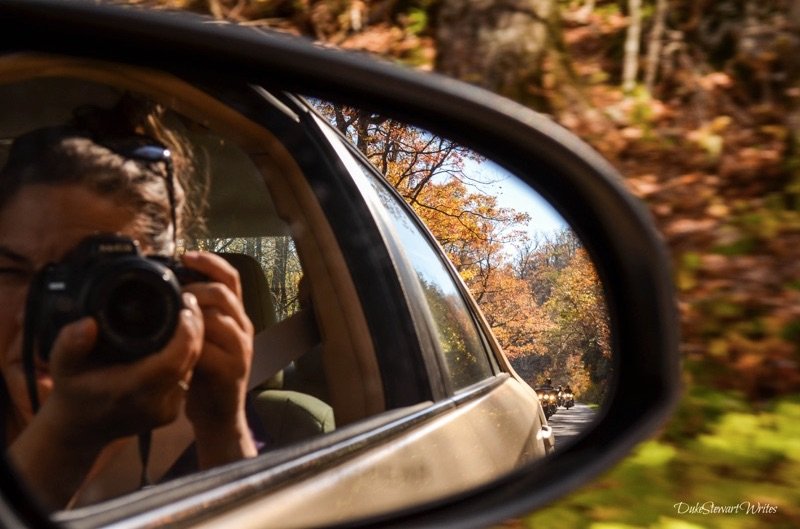 That doesn't mean one can't enjoy those moments driving between points A and B. Lara Meda (The Passage) traveled through while living in Virginia and embraced the race around the BRP's twists and turns. She explained, "We take the switchbacks with just a hint of speed—windows down and the wind in our hair as the sun beams in all warm and golden like the little stands of mountain honey set up on the shoulder. I drink in the sweet liquid sun, like stained glass, as we pass by. The trees hint at the colorful splendor yet to come. It is the best of both worlds, this time in-between."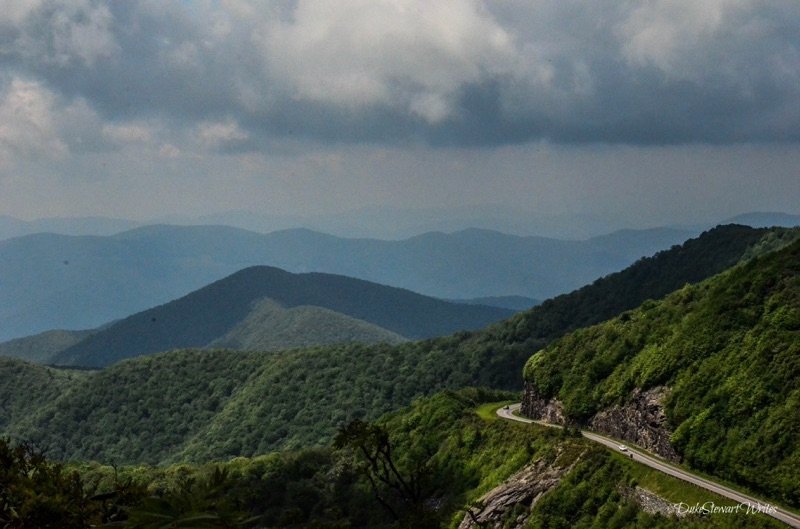 Charles McCool (McCool Travel) is the happiest traveler I know, spending his days between Northern Virginia and traveling resourcefully around the world. His BRP experiences include investigating the places that follow the in-between. He told me, "I love how Appalachian history and crafts, country music origins, and break up the drive, in case the endless gorgeous views get to be too much. I think it is pretty cool that two of my favorite USA small cities are along the BRP: Charlottesville, Virginia and Asheville, North Carolina." There are countless towns along the way, each possessing varying degrees of charm and quiet.
Blue Ridge Parkway Hiking Trails and More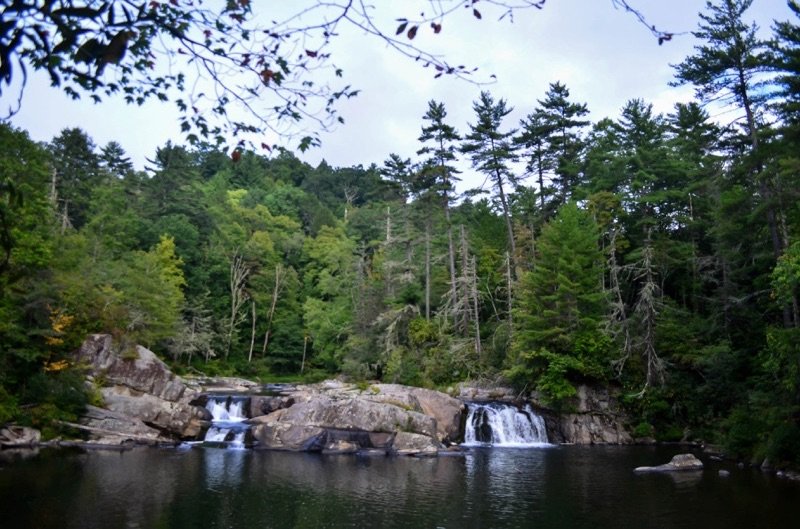 Katie McGrain (Around The World In KT Days) has also fallen in love with the BRP after recently visiting the area, hoping to make a return in the near future. She took a minute to share her love for stops along the Parkway, digging into fun found on its trails. Katie said about the BRP, "It's more than impressive sights and panoramic views. The best part of the Blue Ridge Parkway, for me, is the awesome hiking along the way. On one drive, I stopped to go hiking at three different trailheads—just because I couldn't decide which one I wanted to do."
Our Favorite Places Along the BRP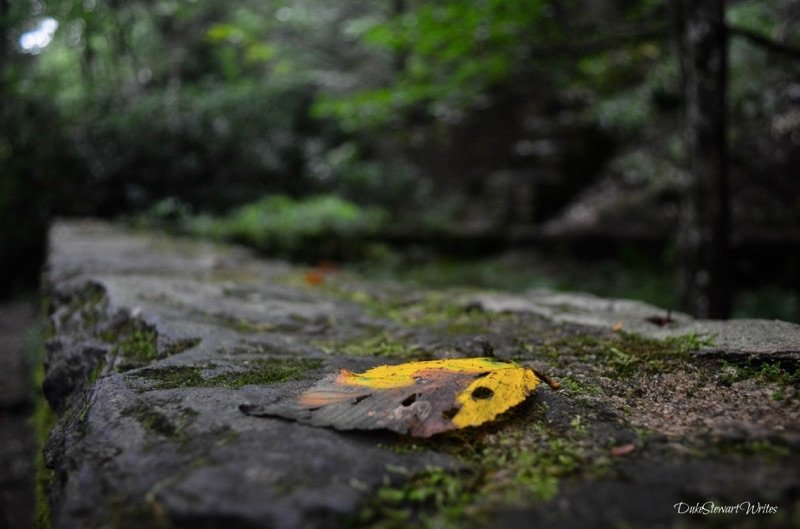 The hiking along the BRP is phenomenal and some of my favorites lie on the North Carolina side—Craggy Gardens and Linville Falls so far. However, I've barely scratched the surface of the Blue Ridge Parkway and can't wait to look back at more experiences.
Our Thoughts and Yours
As I worked to discover more about the BRP, I'd love to know what you've done there. There are always new places to explore and that's what makes the Blue Ridge Parkway so special. I love this part of the US and agree with everything that these wonderful writers and adventurers contributed.
If you're planning a trip to the Parkway or just coming off one, I'd love to hear about it. For example, what's your favorite part of the BRP? I'd love to read your thoughts in the comments section!