Affiliate links linking to products we love may be found within this article. For more info, please check our Disclosure page for more explanation of affiliates and sponsorships.

---
It's easy to say Biltmore Estate is immaculate, beautiful, and every other superlative one can think of, but that's what comes to mind when seeing it in person. After getting over our visions of occupying this French Rennaissance chateau as the rulers of Asheville, we thought it'd be nice to share 12 things that we love about Biltmore Estate. Because if you haven't visited yet, then maybe you need a little nudging before jumping in and spending a day here. Even if you have been, let's compare notes on our favorite things about one of the Mountains of North Carolina's coolest travel destinations!
You should fit Biltmore Estate into your weekend in Asheville as we have. You can come back and do the other stuff!
12 Things We Love about Biltmore Estate
This is part of our series on travel throughout North Carolina. Special thanks to Biltmore Estate for providing complimentary tickets. All opinions within this article are our own. This post originally appeared on our sister site NC Tripping.
Background
A Massive Project
Biltmore took six years and 1,000 craftspeople to put together. It was Vanderbilt's vision for the ultimate country home and opened on Christmas Eve, 1895. Building materials were delivered by a special railroad track that was laid down solely for Biltmore's construction. Since completion, it's long been referred to as America's largest home, and rightfully so!
For more background info and images of the grounds before, during, and after construction, check out Biltmore Estate by Ellen Erwin Rickman.
Family First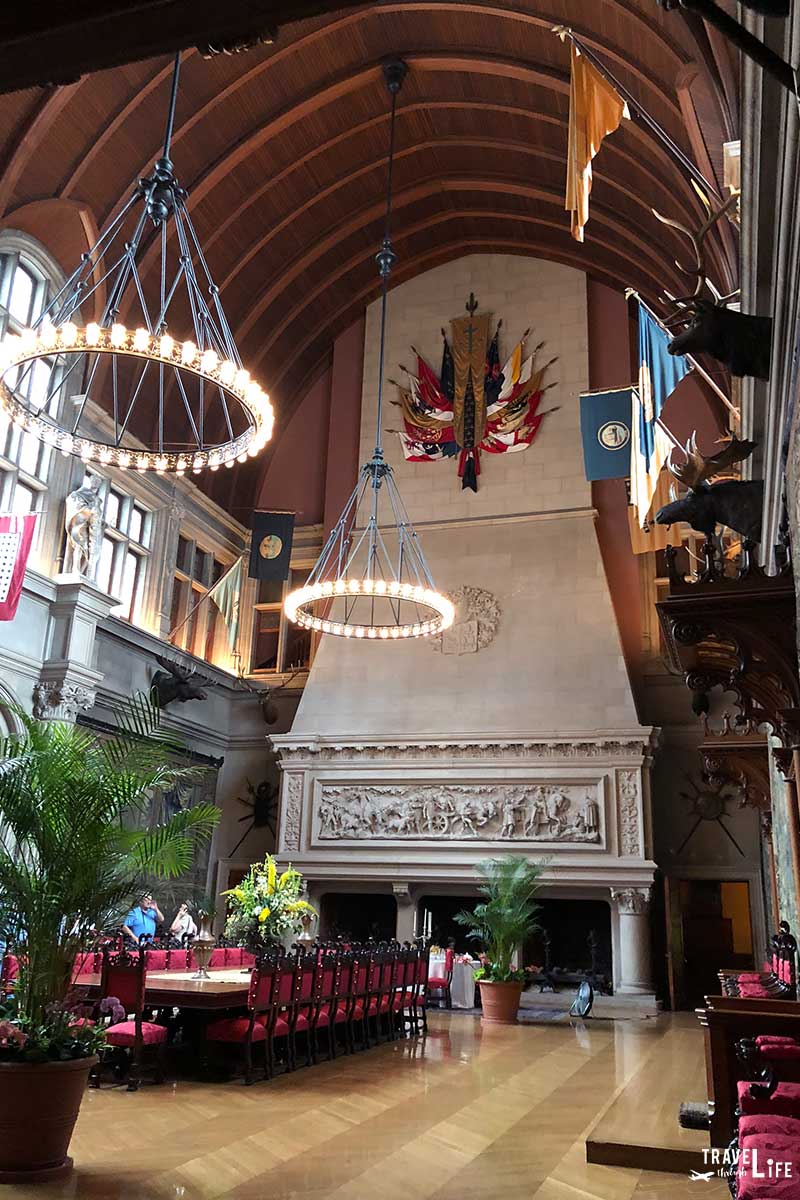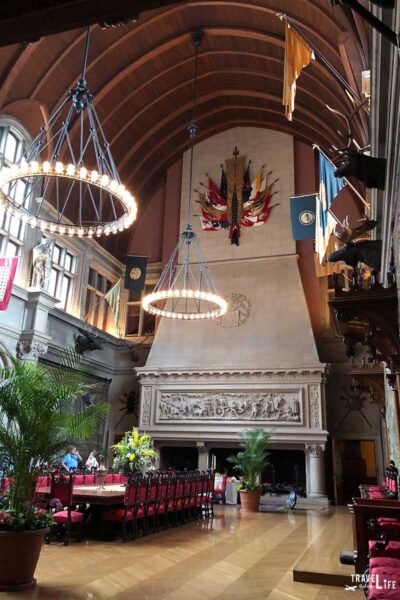 The house was created for George Vanderbilt's family and things haven't really changed since its completion. The house is still family-owned, as the descendants of Vanderbilt's daughter Cornelia and her husband John Cecil remain involved in the day-to-day operations. My family may or may not have ties to the Vanderbilts and yours might as well. I'm still looking for proof and if you find yours, hello there, long-lost cousin! In all seriousness, it's commendable that the family has kept things together for so many years.
Biltmore House
The Buildup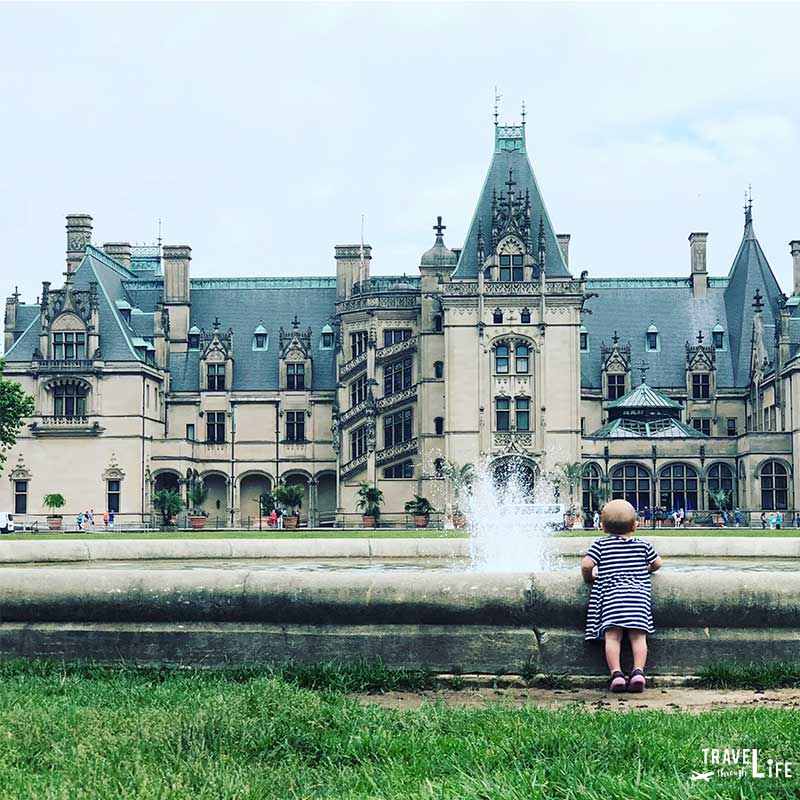 The scale of this 8,000-acre estate really sets in during the 3-mile drive from the ticket office to the house. Thankfully, you get a Biltmore Estate map after picking up your tickets. Tour buses will park right at the front, but if you're DIYing it as we have, it's just a short walk from the parking lot through a wooded path. There's a nice "unboxing" effect when Biltmore House comes into view. It's even more fun to see the place grow in size as you approach it from the front.
If you're looking for Biltmore Estate tickets, visit their official website and skip the lines!
Immaculate Outside
View this post on Instagram
It's okay if you want to stare at Biltmore House's exterior for a while. I imagine George Vanderbilt did the same when he first saw his finished home. Biltmore's design was inspired by Vanderbilt's travels throughout the world, with French Renaissance as the specific inspiration.
Beautiful Interior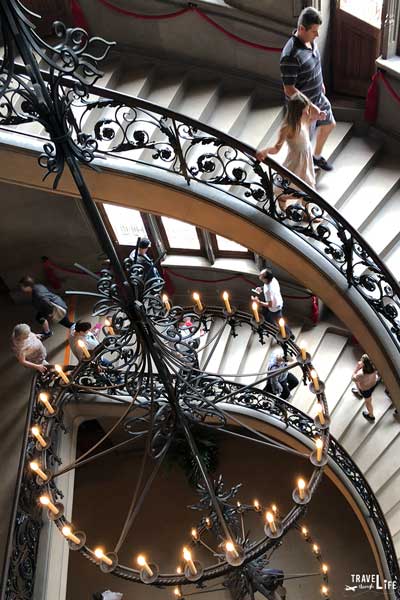 If you've got a moment, let's run down a few notable stats inside this 250-room house. There are 35 bedrooms, 43 bathrooms, and 65 fireplaces, each of which a further demonstration that no detail was left behind. You can learn more about the house by following an audio tour (kids versions available, too!) or a guided tour, though availability varies.
Special Events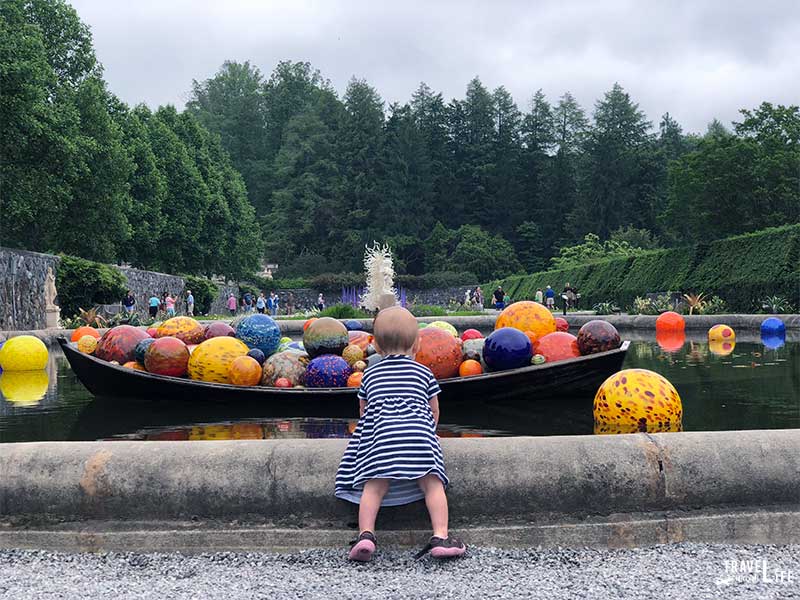 Many will attest after attending Biltmore at Christmas, but there are fun things happening throughout the year. We walked through during the months-long Chihuly at Biltmore exhibit (still going!), which was the first art exhibition held in the gardens. Seeing this beautifully planned and orchestrated event showed us that even if you can't enjoy the Biltmore Christmas fun, there's a reason to visit at any time of year.
We included Biltmore at Christmas in our guide to winter things to do in North Carolina!
Beyond the House
Gorgeous Gardens and Trails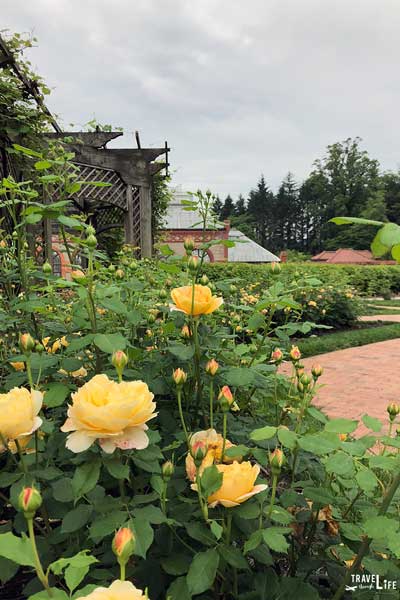 If weather permits, take a stroll through the gardens and trails. If you're at Biltmore during winter or a rainy day or both, an umbrella and warm clothes will help. There's really not enough space to describe our love for the gardens dedicated to roses, azaleas, shrubs, and more themes. The Conservatory is a beautifully designed building filled with exotic orchids, flowers, ferns, and plants.
Paths Galore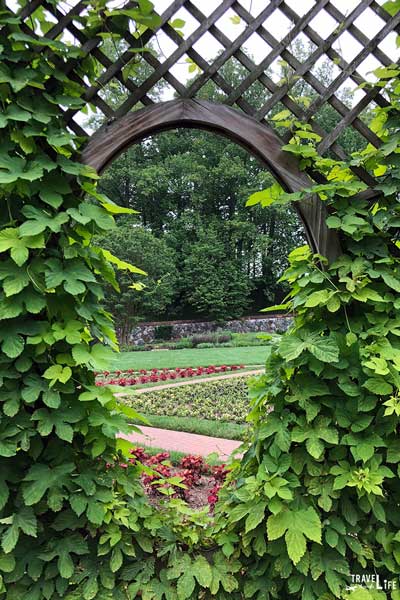 Each section is not only filled with aesthetic beauty but also makes for a nice nature walk that serves as an excellent getaway during busy days at Biltmore. The Shrub Garden is a nice lead-in walk to the Rose Garden and Conservatory. Don't forget about the Bass Pond & Boat House, if you have time. That's where many guests of the Vanderbilts would get some rest after time spent at the gardens.
Antler Hill Village & Biltmore Winery
Wine Tastings and More
View this post on Instagram
Two recent additions to Biltmore Estate include Antler Hill Village and Biltmore Winery. Your ticket to Biltmore includes a free tasting, so please don't pass that up. It's only America's most visited winery, after all. If you're looking for even more fun on the vine, you can tour the vineyard, enjoy chocolate pairings, taste premium wines, and join a wine and cheese hour (Fridays and Saturdays).
For more info about Biltmore's wine offerings, check the winery's official site.
Family-Friendly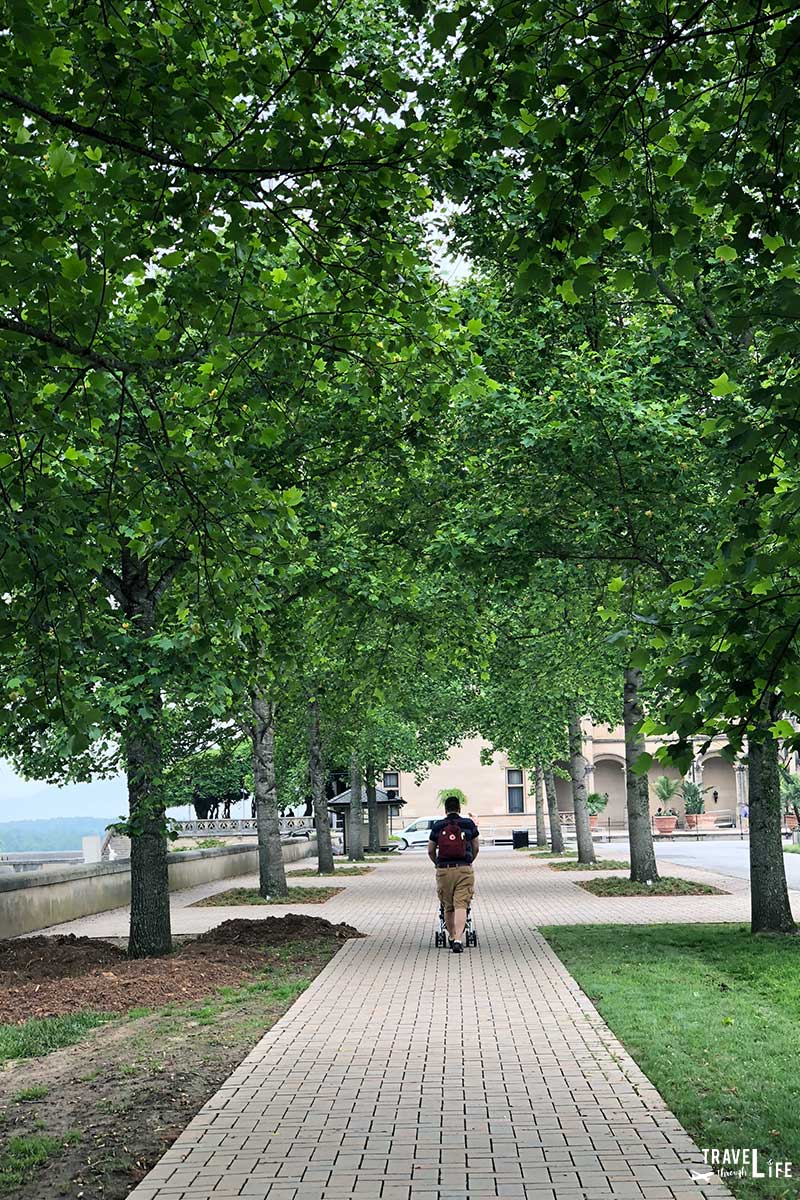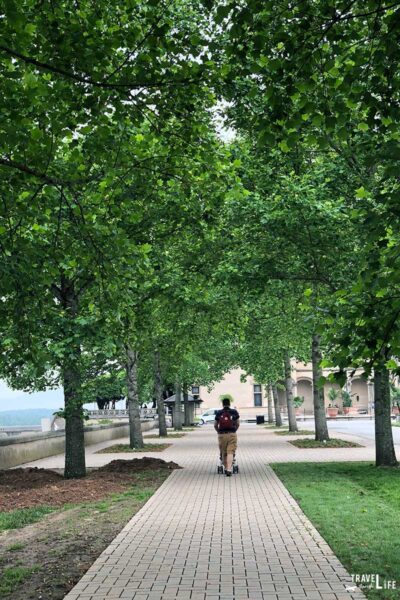 While strollers might not be permitted inside Biltmore House, you can still wear your little one. There's also a kids version of the audio tour, as we mentioned earlier. Antler Hill Village hosts a farm, shopping, and an Outdoor Adventure Center that offers plenty of fun activities. You can go fly fishing, ride a horse, do a Segway tour, and more.
Final Thoughts
Beautiful Views
View this post on Instagram
Biltmore is surrounded by the beautiful Blue Ridge Mountains, which means you're always likely to stumble upon an awesome view while there. Whether it's from the Loggia inside the house (seriously, check it out) or from elsewhere on the property, your visit will be dominated by picturesque scenery.
You Can Stay at Biltmore Estate
Because there are so many things to do at Biltmore, why not spend a night or more on-site? Three accommodation options include Village Hotel, The Inn, and Cottage on Biltmore Estate. There are plenty of great places to stay in Asheville if you can't get into these awesome spots. Check them out via our favorite booking sites here. (Hotels.com | TripAdvisor)
Your Thoughts?
Biltmore really stands out. And that's saying a lot, considering it sits in Asheville, one of North Carolina's most unique places to visit. If you've been before, what did you think of it? If you've never been, we hope you can make it for at least a day and that you have an awesome time.