Affiliate links linking to products we love may be found within this article. For more info, please check our Disclosure page for more explanation of affiliates and sponsorships.

---
Thanks to all the fun weekend things to do in Winston-Salem, we just can't stop coming back to this North Carolina city. There's a great mix of historic pride, food and arts scenes, and more in the city and around Wake Forest University.
We think at least a weekend in Winston-Salem will get you hungry enough to keep coming back as we do. At least that's what we've learned and once you see what we're going to share here, you'll most likely want to do the same.
This post is part of our series on North Carolina. We originally created this post on NC Tripping on May 10, 2018. It has been maintained and updated, as of October 28, 2019.
Weekend Things to Do in Winston-Salem NC
Disclosure Note
Special thanks to Visit Winston-Salem for helping us with admission to Old Salem and Reynolda House. All opinions within this article are our own.
Understand the History of Winston-Salem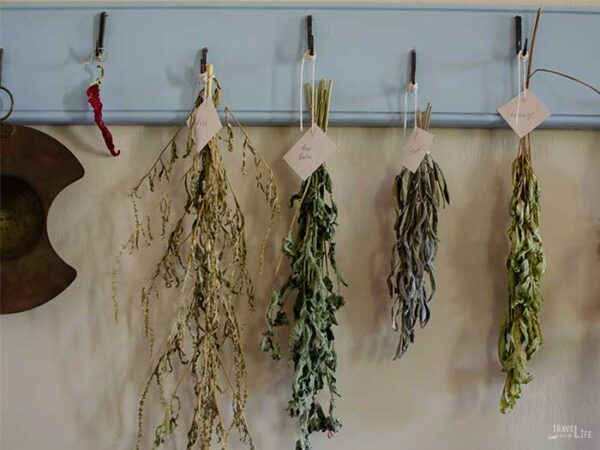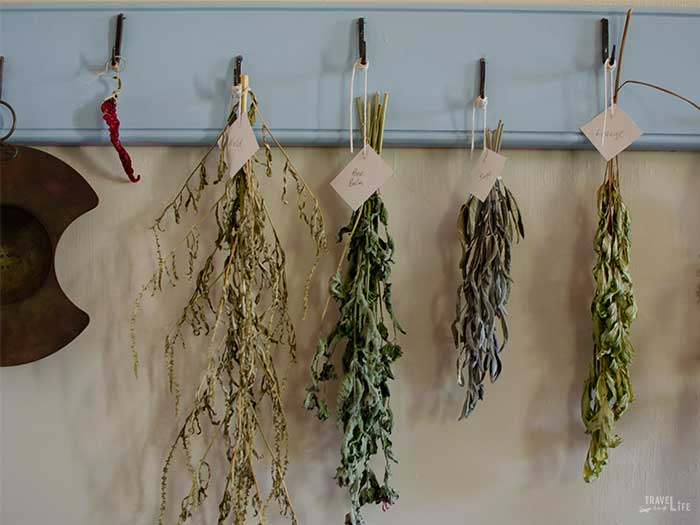 It's easy to get caught up in the history of Winston-Salem. Originally settled by a group of German Moravians who came from up north, Winston and Salem were once two separate towns that converged in 1913.
That's why their minor league baseball team is called the Dash—by the way, watching them play is a fun thing to do, which we'll get to in a bit.
Winston-Salem's claim to fame is mostly for the cigarette production coming out of RJ Reynolds Company. Though it's known as "Camel City," tobacco isn't the only thing Winston-Salem is known for!
The first Krispy Kreme opened in Winston-Salem and you can even tour the factory (See "Family Fun" below) and learn more about the famous sweet confection!
Want more background on Camel City? Check out Winston-Salem: A Twin City History by Michael Bricker!
Stay at a Historic Hotel in Winston-Salem
The Cardinal Hotel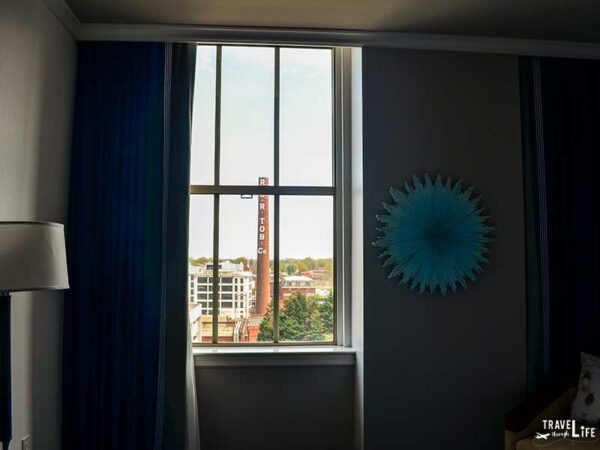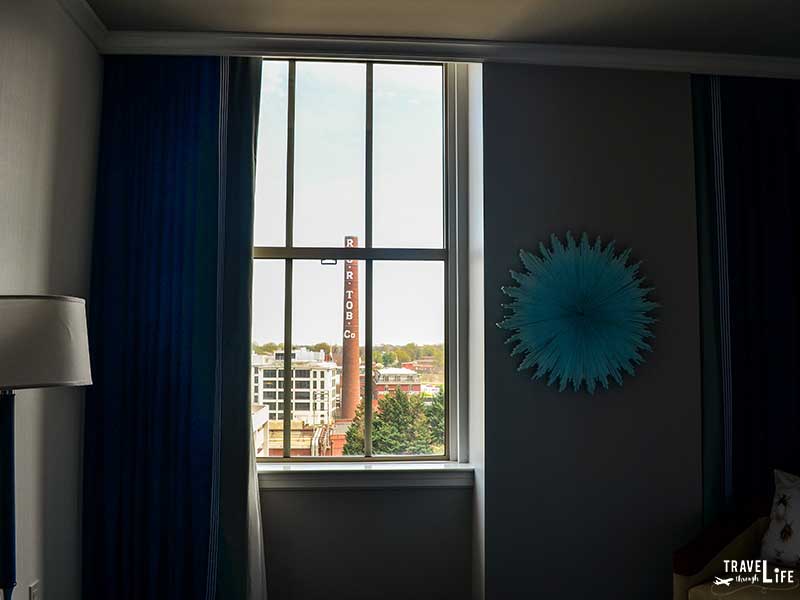 If you're really wanting an experience clothed in history, there's no better place than The Cardinal Hotel. The historic RJ Reynolds building was converted into this boutique luxury hotel, complete with a bowling alley, basketball court, and ornate fixtures.
It's also pet-friendly and steeped in subtle details that frame the masculine memories of important boardroom meetings and the future of tobacco production.
This Winston-Salem hotel is one of our favorite places to stay in North Carolina and you can read more about our experience here.
Graylyn Estate
If you are seeking luxury, the Graylyn Estate is definitely where you want to lay your head. Formerly the home of one-time RJ Reynolds chairman, Bowman Gray and his wife Nathalie, Graylyn was built in 1925 and originally sat on 87 acres as part of the Reynolds Plantation.
Now, the Norman Revival Style hotel features 85 unique guestrooms on its vast and beautiful 55-acre estate. Each room is uniquely decorated so one's experience differs upon each visit.
We included Graylyn and The Cardinal in our guide to Historic Hotels in Winston-Salem, too!
Explore Downtown
Downtown Winston-Salem is a mix of older buildings and new ones that continue to pop up throughout the city. Things are really happening, and you can find something fun just about everywhere.
Eat More than Well
Sweet Potatoes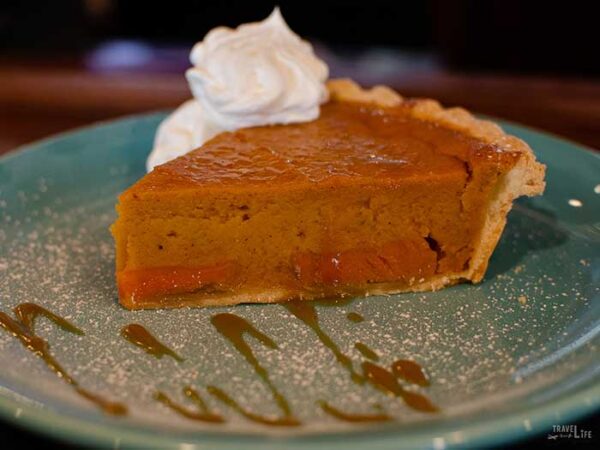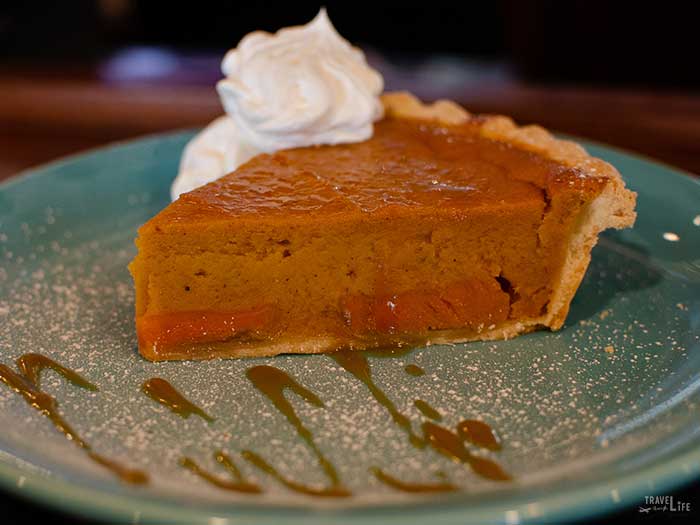 If you're looking for a restaurant in Winston-Salem that gives you everything you needed to know about the South, it would be Sweet Potatoes. With her grandmother's pan-fried chicken restaurant next door and utilizing the state vegetable in sweet and savory ways, Sweet Potatoes is a must-stop bite when in Winston-Salem.
The Katharine
Even if you're not staying at the Kimpton Cardinal, check out The Katharine. This incredible French Brasserie serves incredibly crafted meals with incredible attention to detail.
The Tavern in Old Salem
If you're looking for something a little more "traditional," try the Tavern in Old Salem! They serve 18th-century fare featuring Moravian dishes and one of the ways you can eat like a Moravian. Servers bring your food adorned in historic Moravian attire and provide an intimate candlelight atmosphere.
Krankies Coffee
Going back to Downtown Winston-Salem, Krankies Coffee is a cool small-batch roastery and café with the perfect vibe to start your day. We sipped on our coffee and brunched hard before exploring the rest of Winston-Salem. Make sure to order their chicken biscuit with Texas Pete!
Many of our friends rave about Sweet Potatoes and Quanto Basta, too. If you've been to the area, what are your favorite restaurants in Winston-Salem?
If you're having a hard time deciding, we think a great start to your culinary adventure in the city would be to join a Taste Carolina Gourmet Food Tour.
Drink Some of the Best NC Beer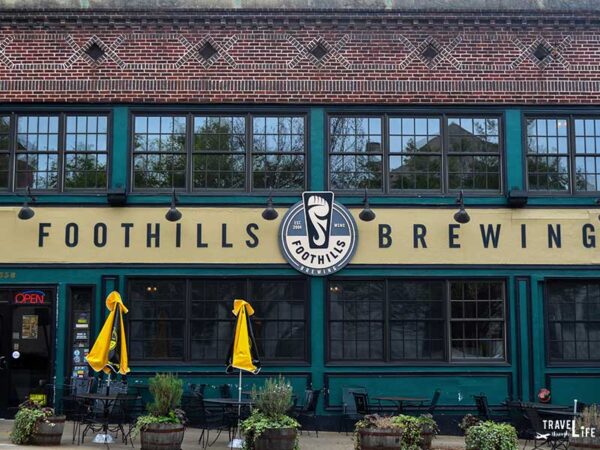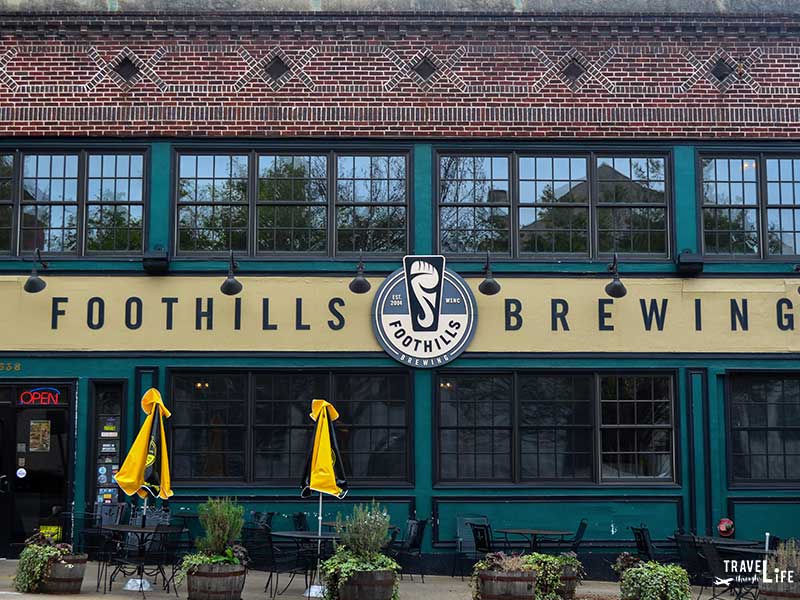 If you want to dig into North Carolina beer, please explore the creations from Foothills Brewery!
We hear the burgers are gigantic and super juicy, too! Don't get hung up on visiting one brewery in Winston-Salem, as you have to check out Small Batch Beer Co., Wise Man Brewing, and more!
We included Foothills and Wise Man in our collection of North Carolina breweries on NC Tripping. NC Beer Month is in April, by the way, which we cover in our Spring Things to Do in North Carolina!
Go to a Dash Game
Sitting inside their Downtown Taproom is one of our favorite weekend things to do in Winston-Salem any time of year, but especially before a Dash game when the season is going. Shuttles to the ballpark run on Thursday, Friday, and Saturday and they start right next to Foothills!
Walk Around the Downtown Arts District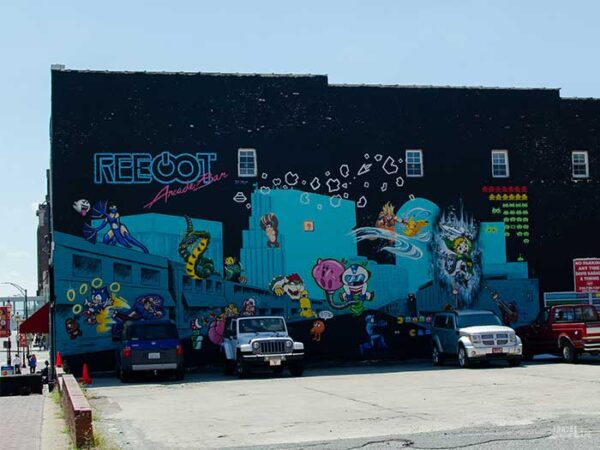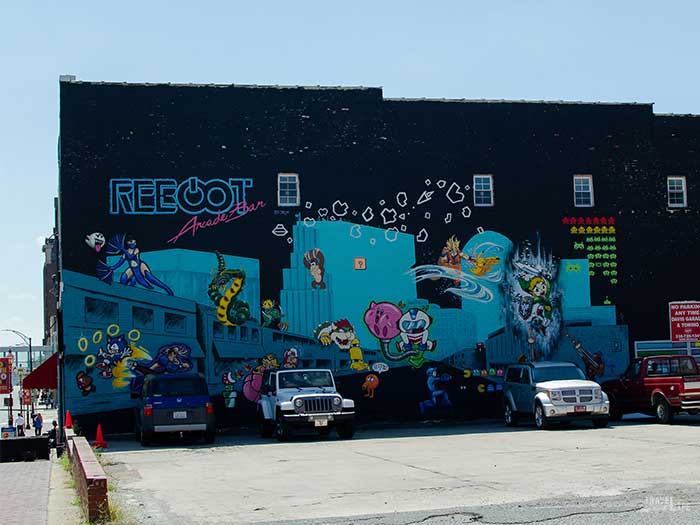 The Downtown Arts District Association (DADA) is located between Trade & Liberty Street and is composed of working studios and art galleries.
You can hop on a gallery tour or just wander through the Art Trail and even bring something home with you! Take a moment to chat with some of the artists that bring beauty and spark creativity into Camel City!
Kaleideum Downtown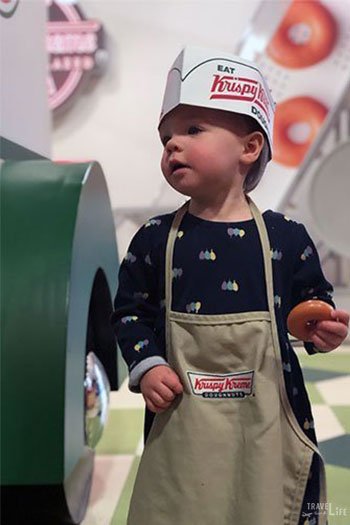 Looking for some family fun in Winston-Salem? Try spending a day at Kaleideum Downtown (formerly the Children's Museum of Winston-Salem). The downtown location features exhibits rich in STEM and the very popular Krispy Kreme Doughnut Factory.
Kaleideum North
Kaleideum North (previously SciWorks) boasts a lot of outdoor activities for the whole family. Whether it's stargazing in the planetarium, strolling one of the many nature trails, or checking out the animals living in their habitats, there's plenty for a young explorer to experience as well.
Visit Old Salem
The twin cities wouldn't exist without Old Salem. Settled by Moravians, this tiny town gives us a glimmer into life in the 18th century. As the property and land were owned by the church, many of the townspeople of Salem fine crafted trades to generate revenue.
You can stroll through Old Salem for free or you can purchase a ticket that grants you access to the workshops and to craftspeople dressed in period garb who specialize in everything from baking, blacksmiths, quilting, or pottery. It's really cool to learn from these people, so we suggest getting a ticket from the Visitor's Center.
We can easily think of eight ways to explore Old Salem!
Bonus Challenge: Try to walk through Winkler Bakery without buying something.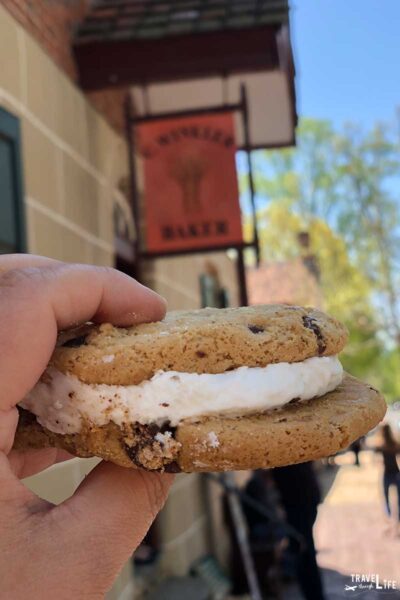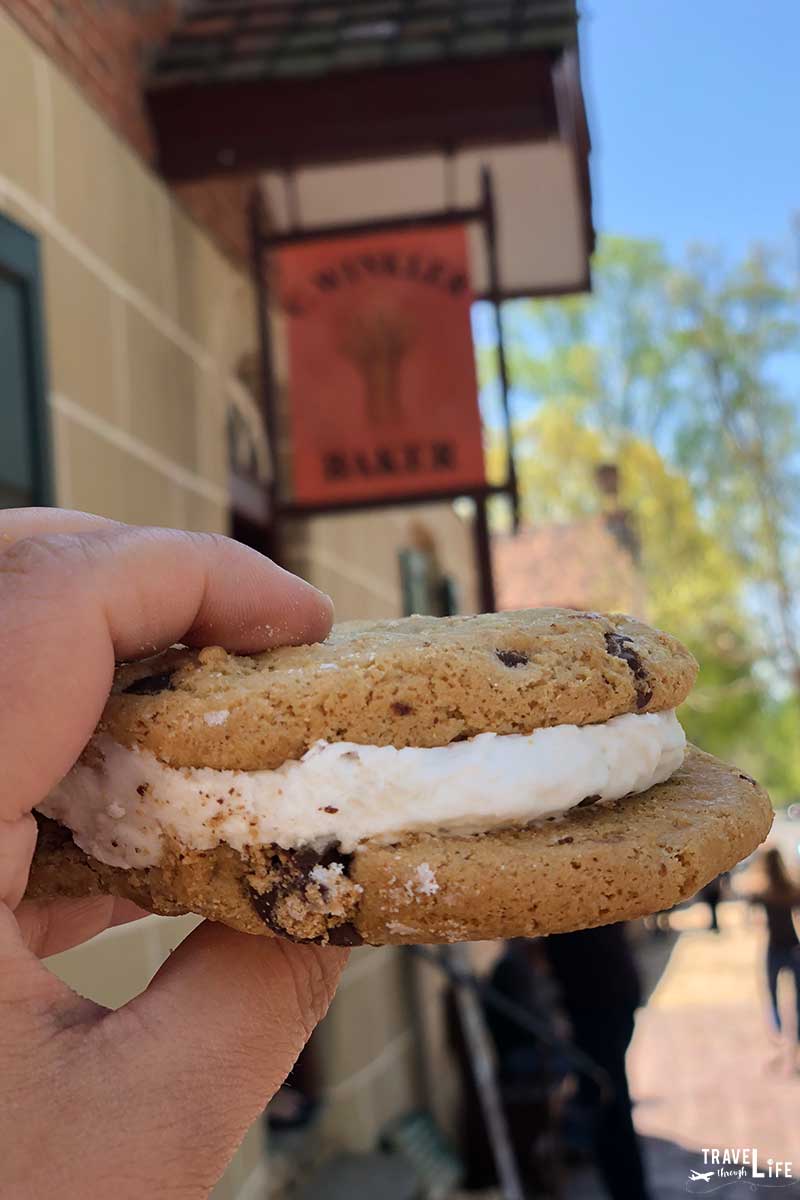 Bonus Challenge: Try to walk through Winkler Bakery without buying something.
Tour Reynolda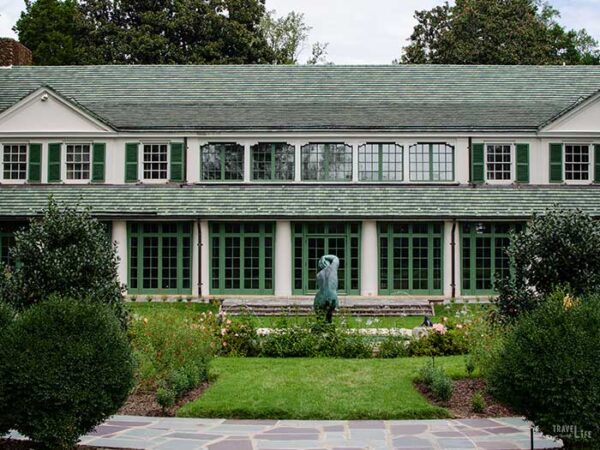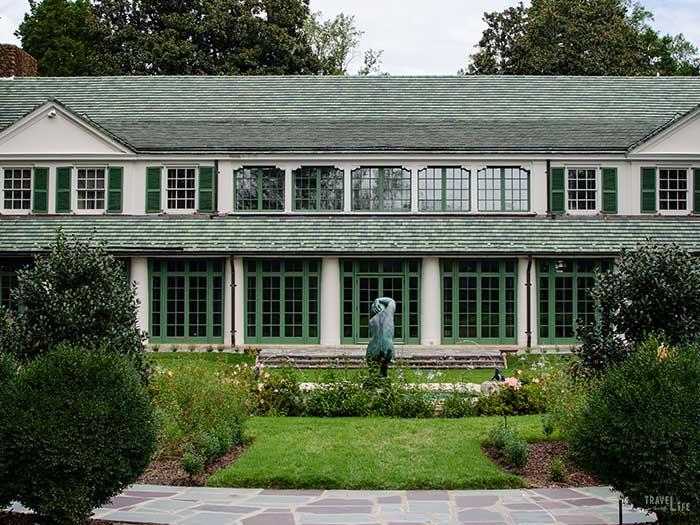 The lawn in front of Reynolda House is not a bad place to explore. However, a visit to the historic Reynolda House is a must.
Not only does it serve as a museum for interesting American Art, you're also able to tour the house as it was designed and decorated by the Reynolds family in 1917.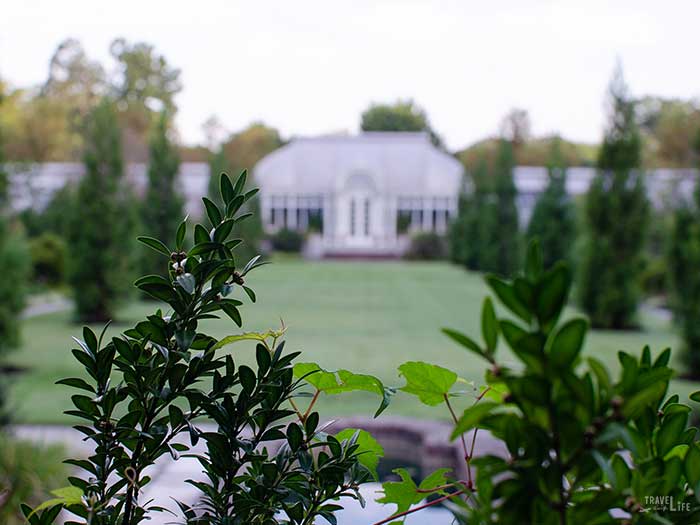 Complete with a bowling alley, squash court, indoor pool, and luxurious interior design, you can transport yourself back to a time and place where one the wealthiest families in America lived and entertained.
The nearby gardens have some cool designs and are a great spot for throwing down a blanket and relaxing for a while.
The AR Workshop in Reynolda Village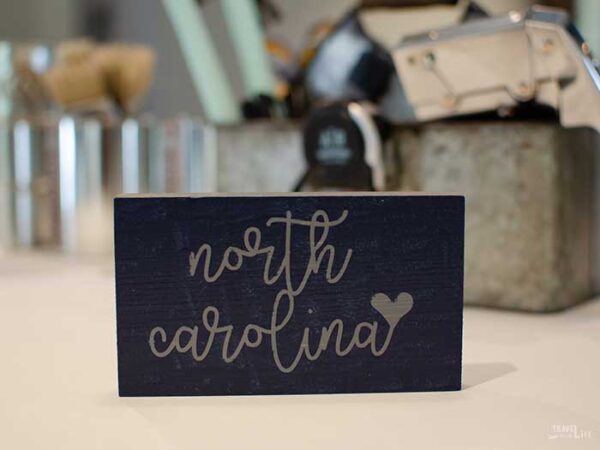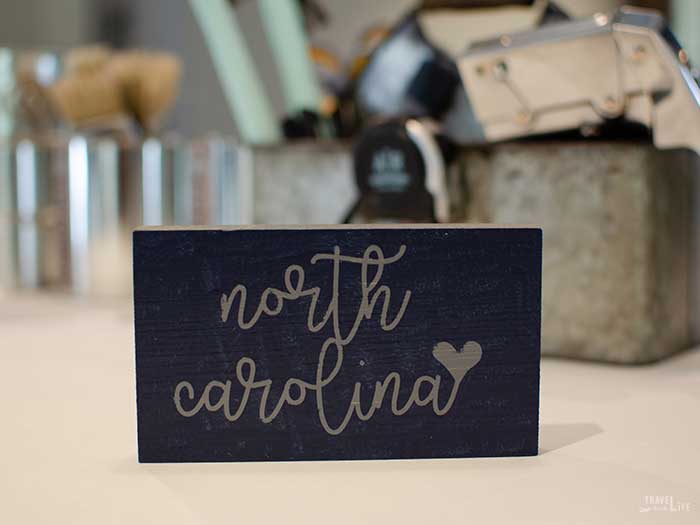 Reynolda Village is a fantastic shopping and center utilizing the outlying buildings from the original Reynolda Estate. Shop, dine, or even craft! Reynolda is a place where you can spend an entire day exploring!
Winston-Salem Parks and Greenways
Winston-Salem is home to some fun outdoor places to explore, too. For a cool view of the city while still in a natural setting, check out Quarry Park.
Muddy Creek Greenway and Salem Creek Greenway are two more options if you'd like a nice getaway while in Winston-Salem.
On the parks' side, we thoroughly enjoyed Washington Park, especially for the giant dinosaurs all over the playground.
We know there are many more parks and outdoor spaces to enjoy in Winston-Salem and would love to know your favorites!
Exploring Winston-Salem's Surroundings
Vineyards and Wineries
Exploring the 1.4 million-acre Yadkin Valley is one of the finest things to do in North Carolina. It's just west of Winston-Salem and rich in vines! If you head out there, you'll find 45 vineyards and wineries to choose from. Our advice? Keep coming back and cross one off your list each visit!
While we do the same, here are some other places you can check out for a wonderful day trip from Winston-Salem.
Hanging Rock State Park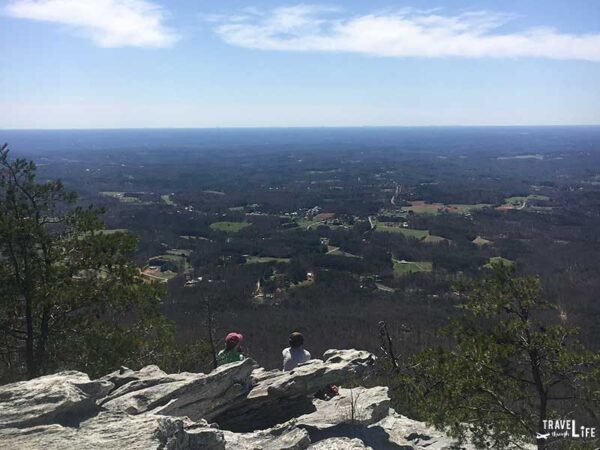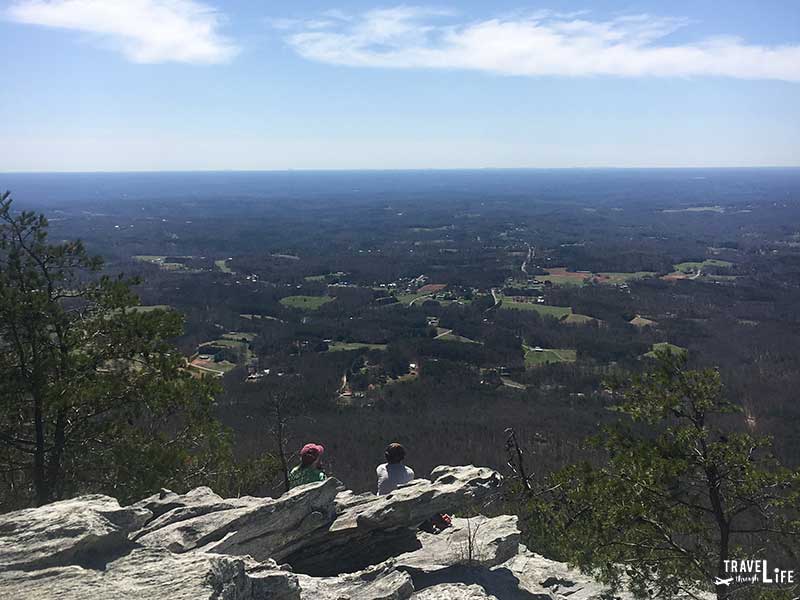 30 miles north of Winston-Salem and you can find yourself trekking high about the clouds at Hanging Rock State Park. This 7,869-acre park's trails are some of our favorites to hike in North Carolina.
However, you can also chill out by the water or on a boat, or camp out for a weekend. Our favorite trails are Cook's Wall and Moore's Wall, but if you're looking for a shorter hike there are plenty of waterfalls or even boat rentals to paddle along the lake.
Pilot Mountain State Park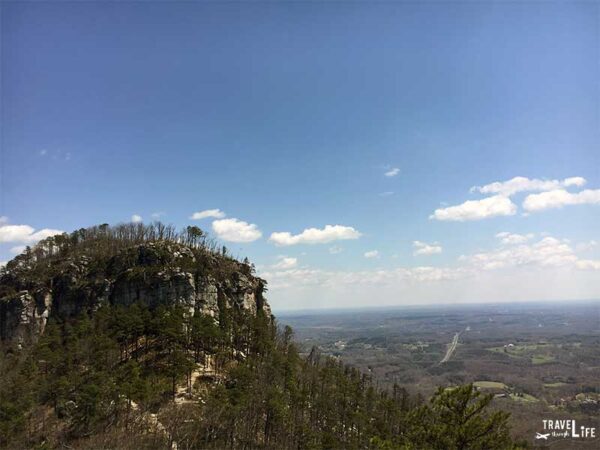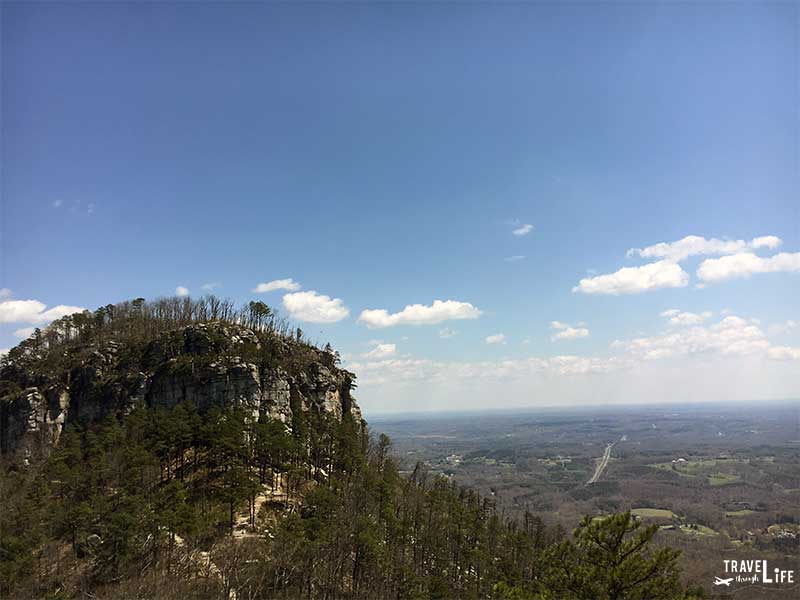 Short on time but still want some fantastic views? Head north from Winston-Salem about 22 miles to Pilot Mountain State Park. This geological feature sticks out like a sore thumb! But the views are best from the top.
Drive up the winding road and look down on the beautiful sights of rural North Carolina. You may even catch a sight of brave people scaling the side of the mountain's steep cliffs!
What else is there to check out around Winston-Salem? We'd love to know more!
Visit All Year
The best times to visit Winston-Salem and North Carolina's Central Piedmont are during Spring and Summer. June–August remain the busiest months to spend time in Winston-Salem.
However, it can get warm in the winter months and some people have figured out the benefits of off-season travel. Don't discount fall, though!
With temps sometimes hitting in the 80s, hotel prices drop and fewer visitors come to the area. However, you'll find plenty of activities for every season in Winston-Salem.
If you're looking for weekend things to do in Winston-Salem, check here for events happening throughout the year. Many are free, in case you'd like to travel while minding your wallet!
Our Thoughts and Yours, Too!
While digging into these weekend things to do in Winston-Salem, one thing we realized is that this really is a city for everyone. Whether you're a foodie, brew lover, oenophile, love the great outdoors, history buff, or a family, there really is a lot to fill your itinerary.
The city is perfect for a day-trip, a weekend getaway, or a long-term commitment. Personally, we see Winston-Salem as a great way to experience all that North Carolina has to offer.
Ever been to Winston-Salem? What did you think of it? What's the first place you'd check out when in Winston-Salem? If we missed something, feel free to let us know about it.