Affiliate links linking to products we love may be found within this article. For more info, please check our Disclosure page for more explanation of affiliates and sponsorships.

---
We know Asheville tops many people's lists of places to visit in North Carolina, so let's get into how you can enjoy this awesome mountain city.
Many folks know that it's packed with some of the most amazing food and some of the state's best breweries, but we know that there's some well-preserved history, an amazing arts scene, and more that'll keep you coming back for more.
And if you're planning on spending a couple of days there, here are things to do in Asheville any weekend, no matter when you decide to visit.
This post is a part of our series on Asheville and more spots in North Carolina and the US. We originally created it on July 19, 2018, and have kept the post maintained and updated, as of October 18, 2019.
Weekend Things to Do in Asheville NC
Stay in Style Close By
So many hotels in Asheville to choose from, yet which one should you pick for your weekend? If you're seeking a larger outfit with valet and all the perks, a place like Cambria will be what you want.
For a cool-looking Bed and Breakfast within minutes of Downtown and Biltmore, check out Cedar Crest Inn.
Escape It All!
And if you want to get away and escape the city in style, a home with Yonder Vacation Rentals is right up your alley. We enjoyed Blackberry Lodge in Fairview and can't wait to come back and buy it someday.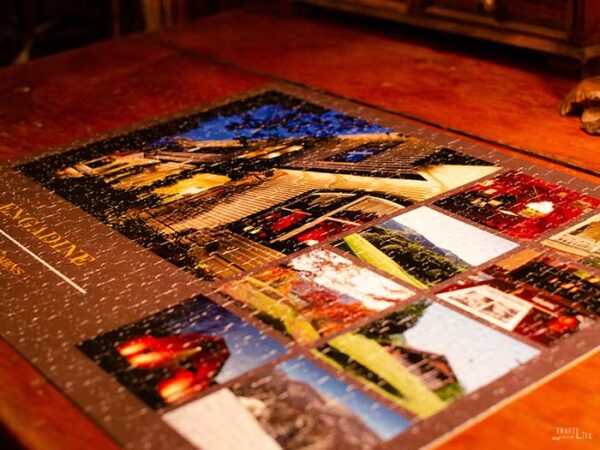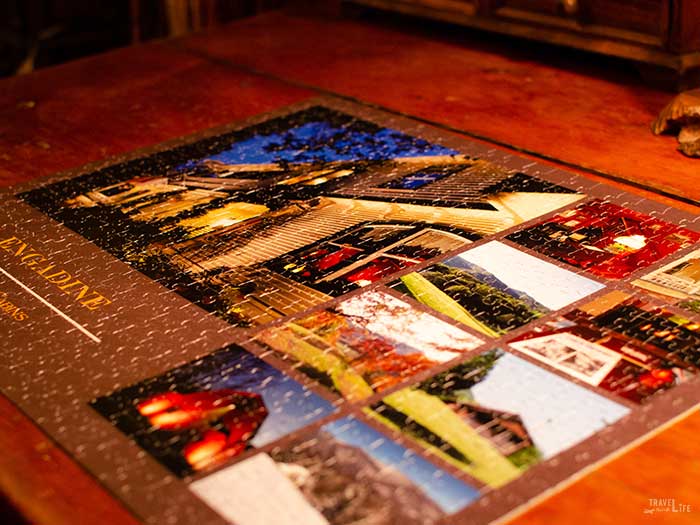 Another place we've stayed on the western outskirts of Asheville is Engadine Bed and Breakfast in Candler. We wrote about it here and look forward to a revisit for amazing scenery, comfy rooms, and the best breakfast!
Check the best pricing and availability on Asheville hotels via Hotels.com and TripAdvisor. If you're looking for a rental, check Vrbo for Asheville listings.
Start Downtown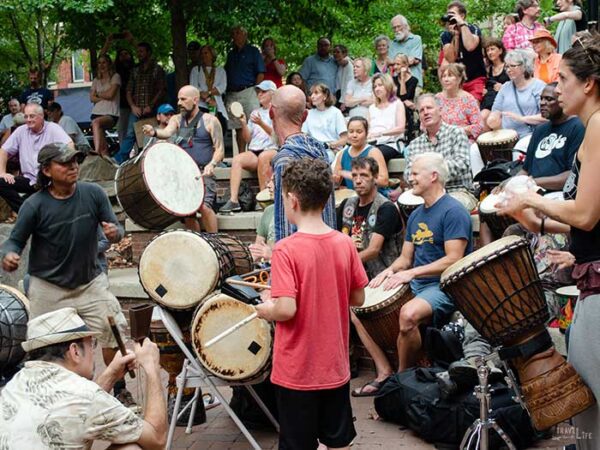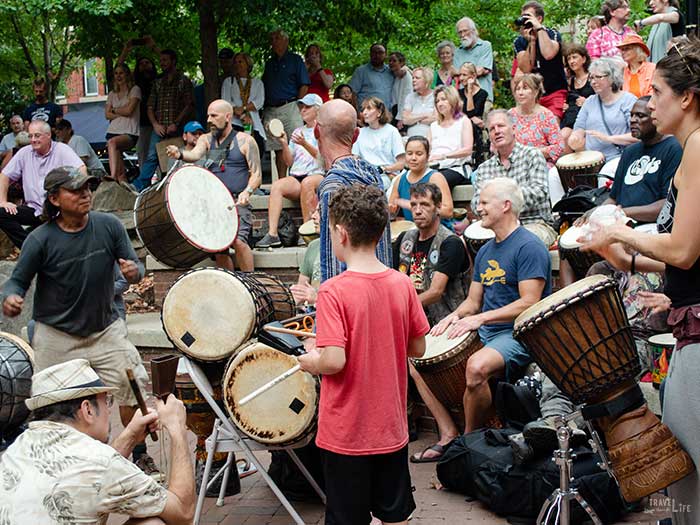 Downtown Asheville is filled with historic buildings, interesting shops, restaurants, and more along the way. Starting there is the first thing we've done for many weekends in Asheville.
Of all the days to be downtown, choose Friday at around 6:00 pm. That's because the weekly Drum Circle begins then!
Grove Arcade
Grove Arcade has everything boiled into one spot, with local artists and galleries mixed in. This historic building was one of America's first indoor shopping malls and has stuck around for nearly 100 years, like many places in Asheville.
Whether you shop inside or grab a bite out on the street, stopping by the Arcade is definitely one of the best things to do in Asheville.
Take a Trolley Tour!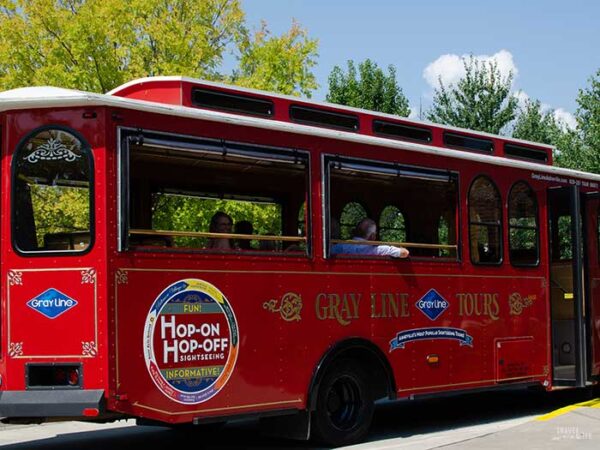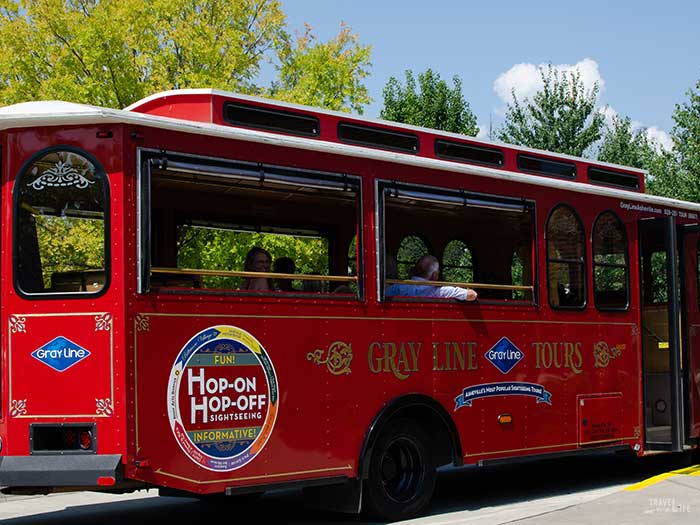 A Gray Line Trolley Tour will take you all over the city, and is a convenient and entertaining way to get a handle on Asheville. The guides are funny, though Uncle Ted's enthusiasm and storytelling were hard to beat.
You can book tickets via their website or in person at the Asheville Visitor Center.
Pack Square Park
Pack Square Park is named for the person who donated the land that it was built upon. It's got bronze pigs and turkeys, a ceramic-tiled stage setting, and hosts special events throughout the year to keep this place on your list of things to do in Asheville.
Asheville's first food festival, Chow Chow, held many of its events in Pack Square!
Wall Street
Wall Street is a nice little nook between Patton Ave and Battery Park that's great for shopping and eating (see below), but also for checking out the bronze sculptures that make up the "Cat Walk."
Thomas Wolfe Memorial
Dubbed "Old Kentucky Home" by a former owner, the Thomas Wolfe Memorial was the setting in the famous author's Look Homeward, Angel. It was his childhood home and today possesses many of the original furnishings from Wolfe's life growing up there.
You can find Thomas Wolfe's grave at Riverside Cemetery, where he and many other notable figures are buried and interred.
Asheville Pinball Museum
You can easily spend a few hours at the Asheville Pinball Museum, home to dozens of games that you can learn about and, of course, play. Some of their machines are for sale, in case you want to take one home.
The museum gets busy fast, so show up early or prepare to wait a while before getting in.
The Moog Factory and Moogseum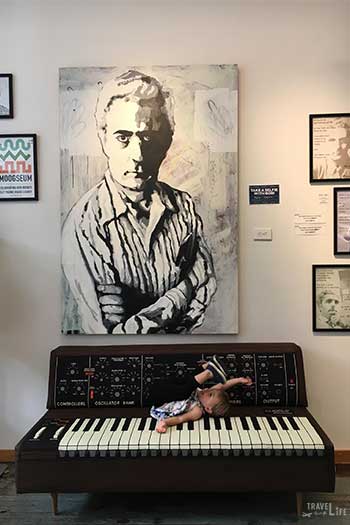 There are two places where you can learn about Robert Moog's creation in Asheville. See where they're built and take a tour at The Moog Factory.
And for a wonderfully curated timeline and interactive spot, spend some time at The Moogseum. It's a fairly new museum in downtown Asheville and great for fans of synthesizers and the man behind them.
If you live in Durham or come to the area often, Moogfest is an annual celebration of Moog's creation each April.
Asheville Museum of Science
The Asheville Museum of Science is a great spot for all ages, especially kids. The French Broad River Water Table is a big hit, as are the Southern Appalachian Forest play space and Hurricane Simulator.
We included the Asheville Museum of Science among more awesome ones for kids that we featured here!
Catch an Asheville Tourists Game
McCormick Field was one of the stadiums featured in the iconic Bull Durham and the Asheville Tourists continue to play there today. And if you're in town from April to September, you might just be able to see them in action battling their South Atlantic League rivals.
Downtown Asheville Art
While Downtown, you can start exploring stroll through the 20-plus shops that make up the Downtown Asheville Arts District. Highlights include the Asheville Gallery of Art, the Ariel Gallery (jewelry, ceramics, glass, and more), and Woolworth Walk (I'm a sucker for soda fountains).
Between April and December, the districts hosts "First Fridays" with music, demos, gallery openings, and more.
River Arts District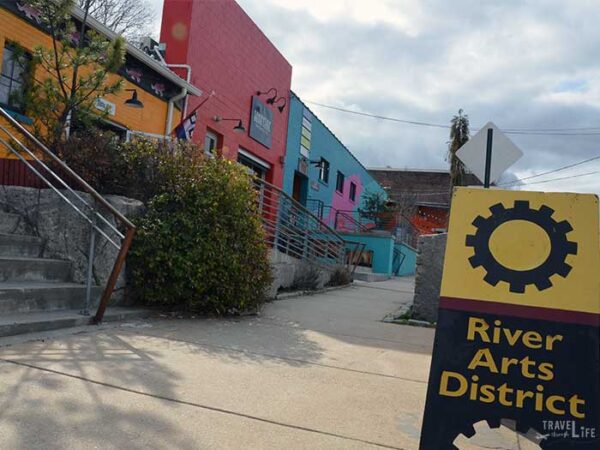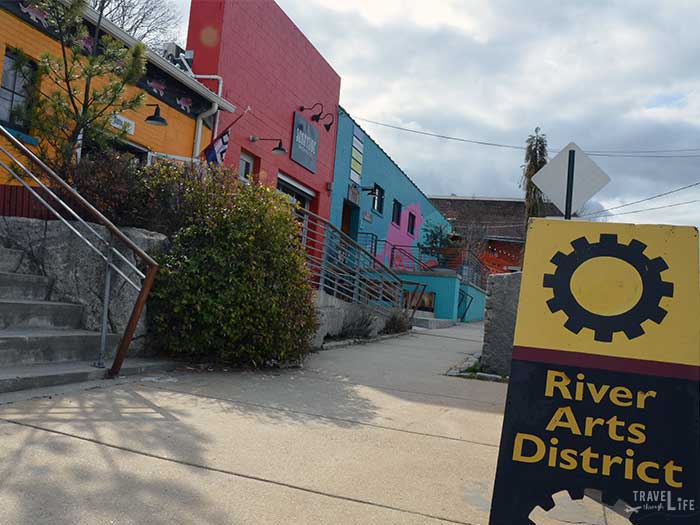 The Asheville River Arts District (RAD) is packed with more than 200 artists working in more than 20 former industrial buildings. We toured the area and learned about its history, meeting with some excellent artists who really make this area special.
Prominent names that you should check out include John Almaguer (Glassblower and our tour guide), Stephen St. Claire (Dialuminist), Daniel McClendon (Fine Art Painter), and Andrea Kulish (Pysanky Artist).
We suggest you join one of John Almaguer's Asheville Art Studio tours if you'd like a great rundown of the River Arts District. Have you ever been?
West Asheville
West Asheville sits across the river from RAD and Haywood Road will take you through it. There, you'll see colorful buildings filled with restaurants, quirky shops, and more fun things to do in Asheville.
It's a nice and walkable neighborhood where you'll find familiar mainstays like Biscuit Head and Early Girl, which we'll mention when talking food in Asheville. New Belgium is also in this part of town, and we'll talk more about it when discussing Asheville breweries.
Biltmore Estate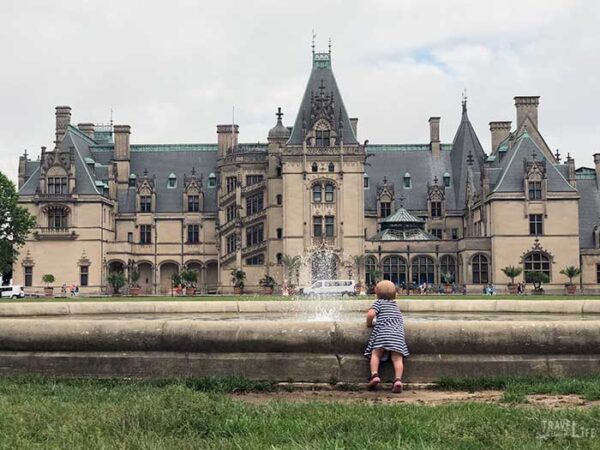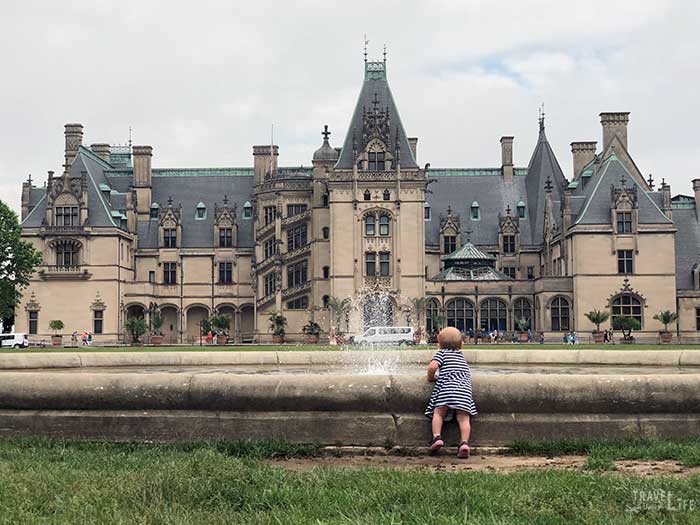 Known as "America's Largest Home," it's nearly impossible to understand the scale of Biltmore Estate. It's easy to see why this is one of the most popular things to do in Asheville. Start with a tour of the immaculate 250-room house.
After you've imagined how you'd utilize each room as your own, head outside for a walk around the beautiful gardens that surround the house.
We enjoyed Biltmore's flowers so much, that we included them as part of our Spring Things to Do in North Carolina.
Finally, you can top your day off with a tasting at Biltmore's historic winery and take at least a bottle or two home.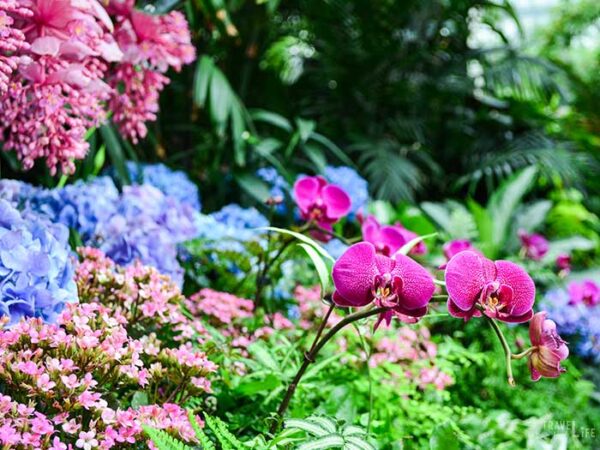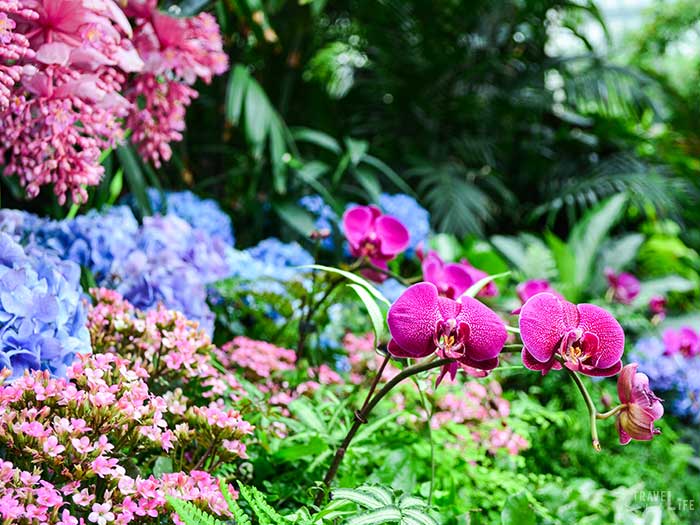 Visiting Biltmore for their Christmas celebration should make your list of winter things to do in North Carolina. And if you need further convincing, we came up with a dozen things we love about Biltmore Estate.
New Morning Gallery
Right across the street in Biltmore Village, New Morning Gallery is one of the finest and largest craft galleries in the US. Their collection includes hundreds of artists specializing in ceramics, wood, glass, and much more.
The Cathedral of All Souls
The Cathedral of All Souls is also in Biltmore Village and a beautiful place to spend some of your time in Asheville. It's open to visitors on Mondays (9:00 am to 4:00 pm) to Saturdays (11:00 am to 1:30 pm).
Dig into These Restaurants in Asheville
Early Girl.

Well Played.
I'm still reminiscing about the hummus and tasty creations found at Jerusalem Garden Cafe. Another amazing Asheville restaurant is Early Girl Eatery, whose delicious shrimp and grits remain on my mind. It's also one of our favorite breakfast-y restaurants in North Carolina.
Just down the street, Well Played serves awesome food with a massive collection of board games.
And another must-eat North Carolina barbecue stop is right here in Asheville! Head over to Buxton Hall for some wood-smoked-melt-in-your-mouth pork!
Of course, we can't forget places like Biscuit Head and White Duck Taco, but we're going to stop at that for now. These places feature among our favorite restaurants in Asheville!
Join an Asheville Food Tour
When someone asks about where to eat in Asheville, it's hard to not name off dozens of spots. One way to get a nice sampling of the city's eats is via a Taste Carolina Gourmet Food Tour. But if you've got time, bear with us as we narrow it down for your weekend.
Breweries in South Slope and Beyond
I'm blown away by the sheer number of Asheville breweries to explore. Big names and smaller ones stand side by side throughout the city and on the outskirts.
Wicked Weed Brewing is one of our favorites in town, especially if you walk around back and hang out outside the Funkatorium.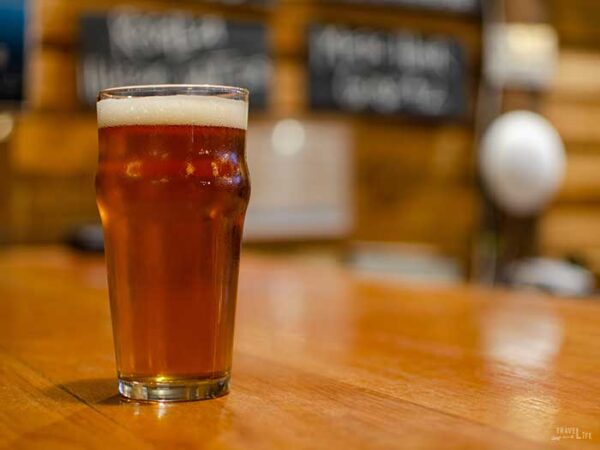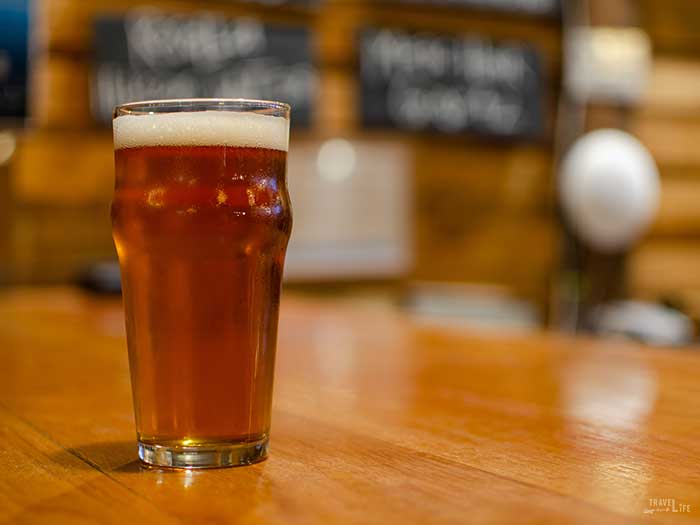 Twin Leaf is across the street from the Funkatorium and a nice spot to chill inside with some music or outside at a picnic table. I know Catawba might've started in Morganton, but their two locations in Asheville deserve a mention, too.
One World Brewing is pumping out great stuff from their Downtown and West Asheville locations. Wedge Brewing Co. in West Asheville is another one you should check out.
More breweries in South Slope and beyond in Asheville that we've enjoyed include the following:
New Belgium and Sierra Nevada
Of course, there are the huge names that call the area their second home—New Belgium Brewing and Sierra Nevada Brewing Co. Both have different setups but are great for hanging out alone or with friends. The latter is a bit of a journey away from town, but not too far away.
If you've had the chance to visit, what do you think are the best breweries in Asheville? We included a few of Asheville's best among our favorite North Carolina breweries.
The city's beer scene makes up a big part of our collection of Bucket List Things to Do in North Carolina on NC Tripping.
Chemist and Antidote
Chemist is another South Slope Brewing District place to visit and you'll see why after stopping by their prohibition-era tasting room. There's a "New Western" style of vapor infusion at Chemist, which highlights citrus, rose, and mint instead of juniper.
Antidote, Their adjoining cocktail bar, promises "the cure for the common cocktail."
We included Chemist in our guide to distilleries in North Carolina on NC Tripping, too!
WNC Farmers Market
The Western NC Farmers Market is open daily throughout the year, and you can spend a ton of time here. Peruse the retail area and open-air buildings for local fruits and veggies, preserves, and other farm-fresh items.
There's a nursery center on-site that's very nice to walk through, especially for a glance at the 40-foot waterfall. The WNC Farmers Market also hosts special events throughout the year, which is an added bonus for visiting.
WNC Nature Center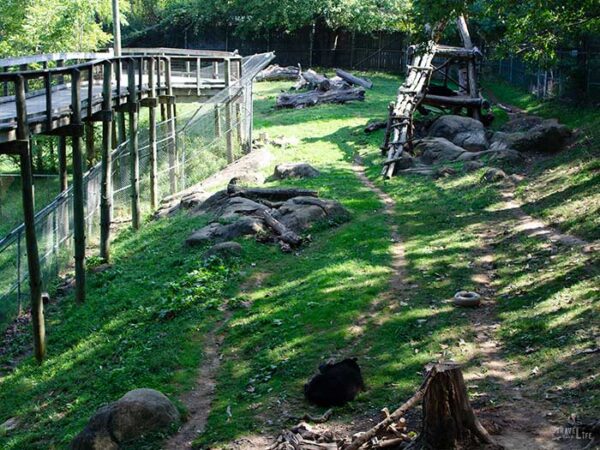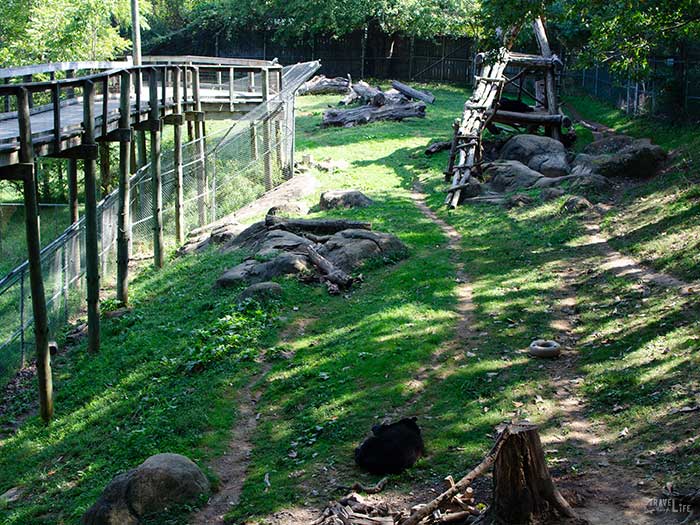 The 42-acre Western North Carolina Nature Center is home to a variety of wildlife, indoor exhibits, and gardens. Popular exhibits include "Appalachian Station" and "Otter Falls," but there's plenty more to explore here.
Botanical Gardens at Asheville
The Botanical Gardens at Asheville houses a beautiful collection of plants and habitats with an emphasis on the southern Appalachian Mountains. It's independently owned and operated, even though you'll find the gardens after entering UNC-Asheville.
Grovewood Gallery
Even if you're not staying at the adjacent Omni Grove Park Inn, check out Historic Grovewood Village. Here, you can dig even deeper into the Vanderbilt's backstory, check out local crafts at the Gallery of the Mountains, and shop art at Grovewood Gallery.
NC Arboretum
Visit the NC Arboretum for a look at beautiful bonsais, hollies, and a massive collection of every US-native azalea species. There are also multiple hiking and biking trails to enjoy here.
Things to Do Near Asheville
Hikes Near Asheville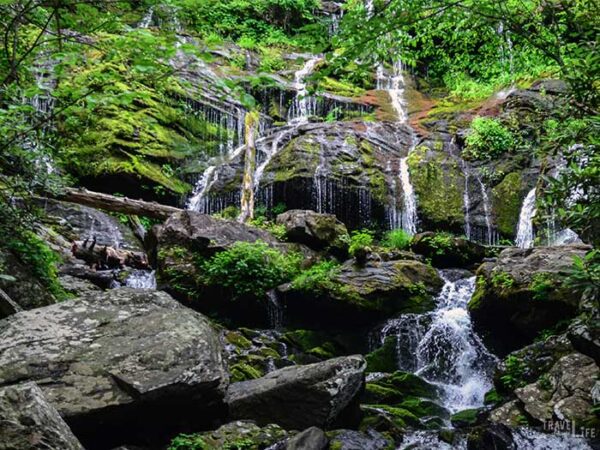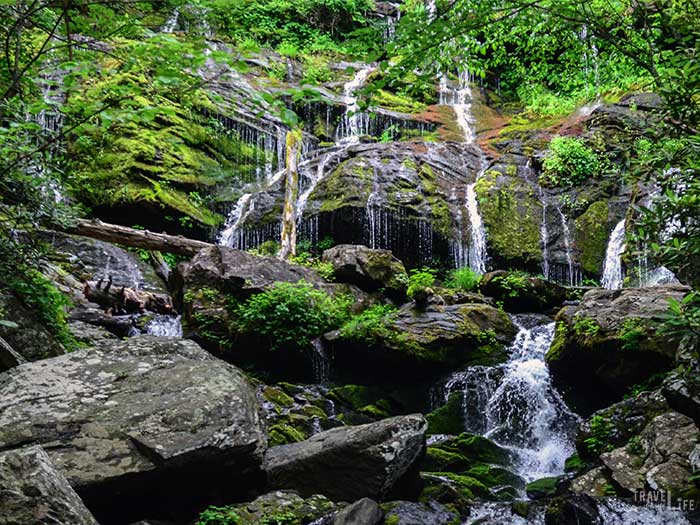 There are some fun hikes in the mountains around Asheville. Some really cool ones include Looking Glass Rock, Craggy Gardens, and Catawba Falls.
We included Craggy Gardens among our favorite hiking trails in North Carolina. What else made the cut? Read here and find out.
Explore the Blue Ridge Parkway
Many hikes are found via the Blue Ridge Parkway. Of course, you can just drive it and admire the beauty that surrounds you when stopping at its many overlooks and viewpoints.
Visit these Awesome Small Towns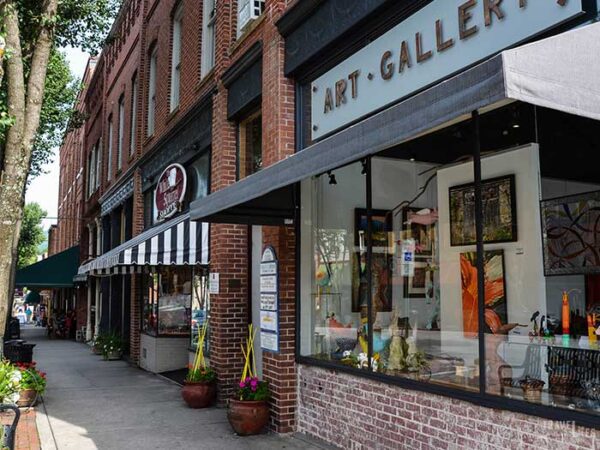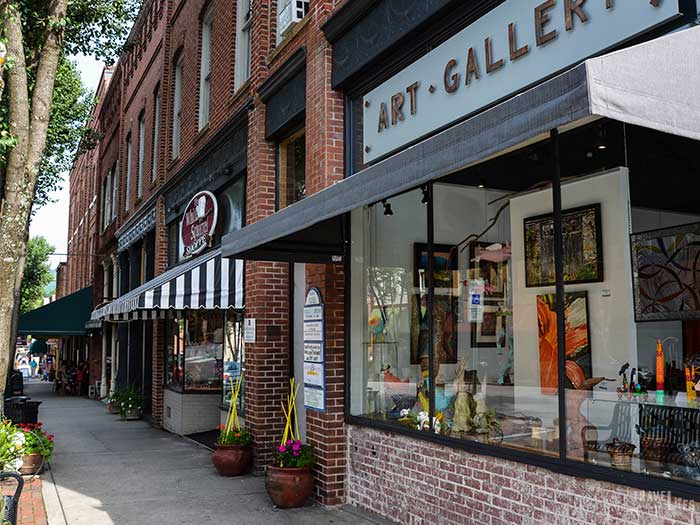 You'll find some pretty awesome mountain towns are within a short drive of Asheville if you venture out. We've loved exploring Brevard and all the awesome waterfalls nearby.
Hendersonville is also south of Asheville and worth exploring, especially for their Apple Festival around Labor Day. To the west, Black Mountain is always worthy of a stop, especially for visits to Lake Tomahawk.
Got a favorite small town near Asheville that you'd like to share? Let us know in the comments section!
Pisgah National Forest
No matter which direction you're coming from to reach Asheville, there's a good chance you'll pass through Pisgah National Forest. At over 500,000 acres, this massive patch of land is filled with plenty of beautiful places to explore.
One of our favorites, Linville Falls, is an hour-plus drive away from Asheville.
Folk Art Center
While driving along the Blue Ridge Parkway, stop by the Folk Art Center (Mile Marker 382), which is about five miles from Downtown Asheville. Inside, you'll find three galleries and a craft shop, which is the oldest of the Southern Highland Craft Guild.
Nantahala National Forest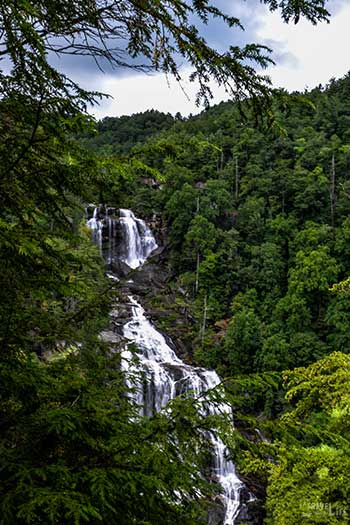 And then there's Nantahala, which is North Carolina's largest national forest. It's known for beautiful waterfalls, trails, and Cherohala Skyway that cuts through it. We're particularly fond of Whitewater Falls in Jackson and Transylvania Counties.
Great Smoky Mountains National Park
Many folks love to bounce from Asheville to the Great Smoky Mountains National Park that North Carolina shares with Tennessee. It's America's most visit national park for a reason, as you can easily see when there.
Carl Sandburg Home National Historic Site
Head out to Flat Rock, south of Hendersonville, and explore the Carl Sandburg Home. This is where the Pulitzer Prize-winning author lived for the final 22 years of his life, seeking solitude and a place to continue writing.
You can tour the home, visit the dairy barn that houses Lilian Sandburg's famed dairy goats, and hike five miles of trails around the residence.
Our Thoughts and Yours, Too!
Thanks to all these fun things to do in Asheville, we are definitely ready to go back right now! What about you? Are you ready for an awesome weekend there?
If you've recently stayed, we'd love to know how you enjoyed this special town because it's always nice to keep tabs on one of our favorite cities in North Carolina.