Affiliate links linking to products we love may be found within this article. For more info, please check our Disclosure page for more explanation of affiliates and sponsorships.

---
Whenever I think about all the restaurants in Asheville that we've visited, it's impossible to focus on one dish, restaurant, or even type of cuisine. That's a testament to the city's chefs and restauranteurs who have a knack for cultivating unique experiences.
Sure, barbecue and other North Carolina staples can easily be found, but huge varieties of farm-to-table, vegan, and global inspirations are also scattered throughout the city. And since I know we're not alone in loving the city's food scene, we reached out to fellow writers and travelers who have soft spots for the food they've found here, too. 
That, in a sense, is what this guide to Asheville restaurants is all about—our shared love for the city and its food, and why we'll all keep coming back for more. 
This article about part of our series on Asheville and other amazing spots in Western North Carolina. It originally appeared on NC Tripping on August 26, 2019. It has been maintained and updated, as of September 14, 2019.
Awesome Asheville Restaurants
Note: Our food guides are always expanding, so if we left something off, it's because our stomachs are only so big! Let us know if there is a place we missed and we will try it out for our next meal in Asheville. Also, more than a few of these restaurants are a part of the Chow Chow Culinary Festival, which we featured here and in our guides to fall in North Carolina and September events. Also, we are so grateful to those who contributed their words and images to this article. Please go check out their awesome work!
Ben's Tune Up
Website | 195 Hilliard Ave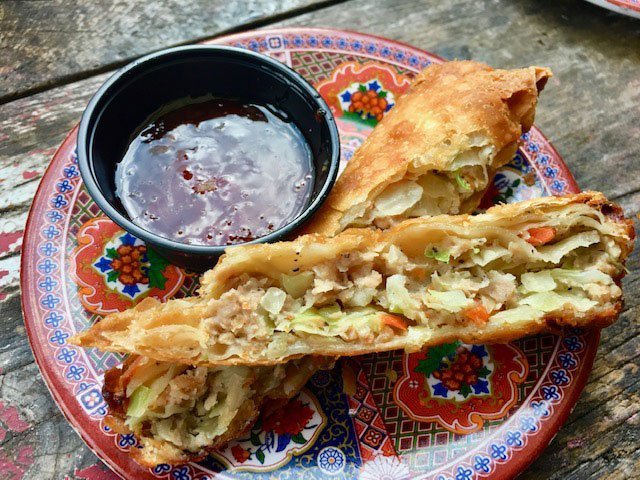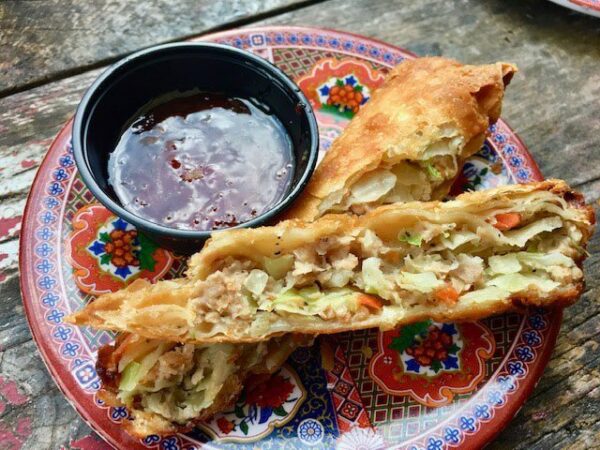 Julie Thorne, More than Main Street
When I think of Asheville, I think great food, great beer, music, and a fun hip artsy vibe! Located in Downtown's South Slope neighborhood in an old converted auto shop, Ben's Tune Up meets all the essential "Asheville" criteria. And as a bonus, they also have a sake brewery and tasting room. The Asian Fusion restaurant features menu items like siracha honey wings, sweet chili pork egg rolls, pad thai, and our favorite, the BBQ smoked pork nachos. We loved eating in the beer garden while listening to some local talent. Ben's Tune Up features live music Tuesday through Sunday nights. rate
Biscuit Head
Website | 417 Biltmore Ave, 4F, 733 Haywood Rd, & 1994 Hendersonville Rd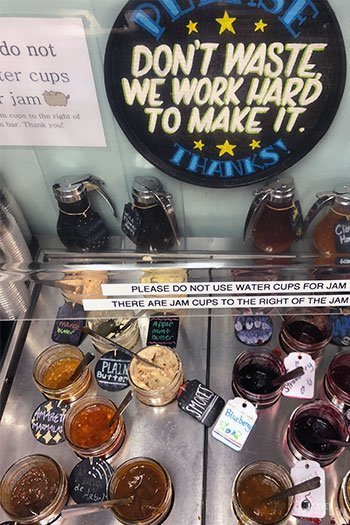 Biscuit Head is an Asheville favorite that's stayed busy from day one and grown beyond its roots in West Asheville. Today, you can find three locations in town one in Greenville, South Carolina, too. Before you stop by any of their shops, just be prepared to wait in line, especially if you're around during breakfast time. You won't hear grumbling in the line but really eager anticipation for what's coming—a cathead biscuit-powered southern food adventure. Order your biscuit with meat to stuff inside or don't. Just remember that you've got a variety of delicious jams and butter waiting at the bar for you after ordering.
Bistro at Biltmore
Website | 225 Winery Rd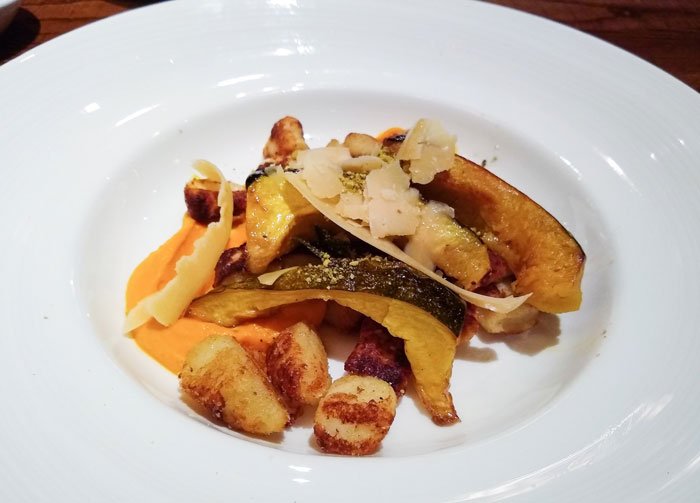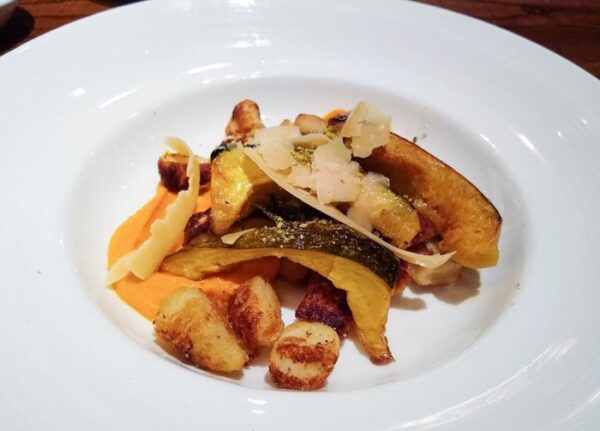 Darcy Vierow, Plan, Ready, Go!
The warm atmosphere and outstanding service at Bistro make it a great choice to cap off a day at Biltmore Estate. Located at the Antler Hill Village and Winery, Bistro's seasonal, farm-to-table dishes include estate-raised and regional ingredients. Start off your meal with a selection of artisan cheese and spiced honey then enjoy an entrée of fresh pasta, steak or seafood. Honestly, I don't think you can go wrong here, and they always have at least one or two excellent vegetarian entrees on the menu. And don't worry if you have special dietary needs, the staff and chefs at Biltmore are always happy to help.
Bouchon
Website | 62 N Lexington Ave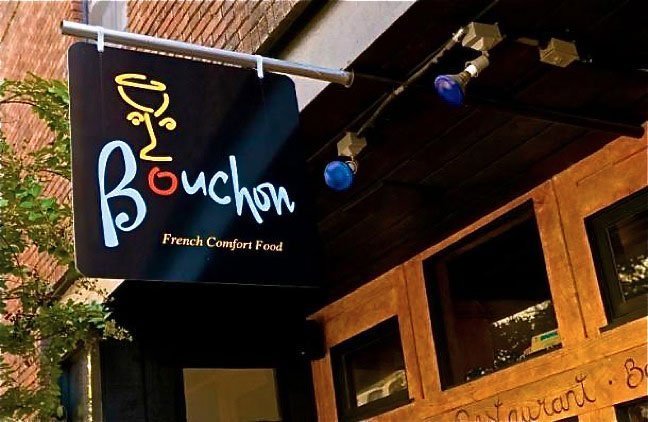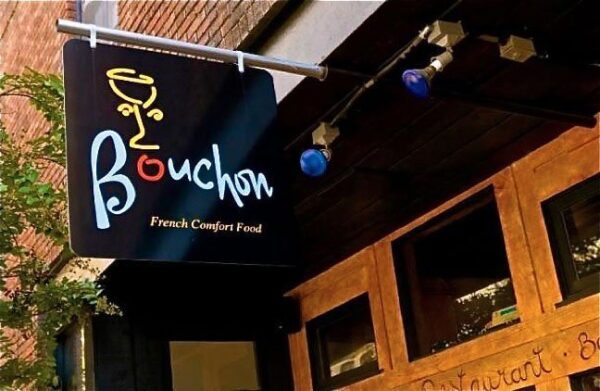 Bret Love & Mary Gabbett, Green Global Travel
Located on always fun North Lexington Ave since 2005, Bouchon is owner/chef Michel Baudouin's excellent southern twist on homestyle French food. There's no haughty pretentiousness at this Asheville restaurant. From the simple decor and welcoming staff to tons of eco-friendly initiatives, Bouchon is all about ensuring an awesome experience. Baudouin, who grew up in France's Rhône Valley, locally sources most of his ingredients, crafting fantastic farm-to-table fare bursting with fresh flavors. Our favorite dishes included Pique-Nique Français (a country-style paté served with locally made cheeses and chutney), Escargots Bourguignon (snails in garlic butter under puff pastry), and Steak au Poivre (beef shoulder tenderloin topped with black pepper and cognac sauce).
Pro Tip: The place can get a bit raucous on busy nights, but even after 13 years, the restaurant still deserves all the buzz.
Buxton Hall Barbecue
Website | 32 Banks Ave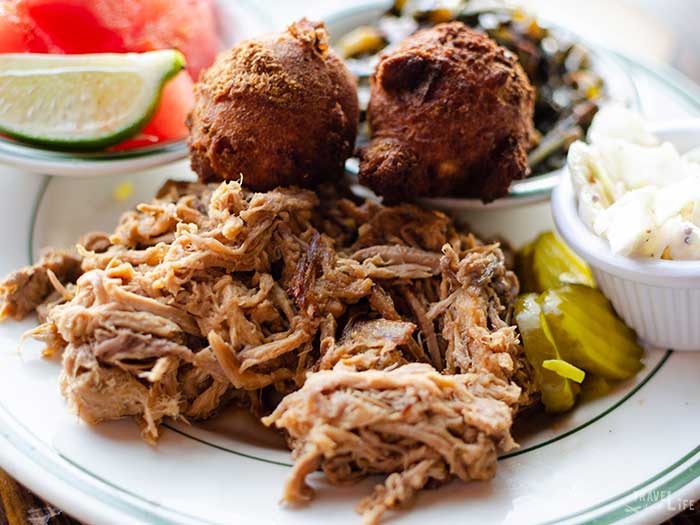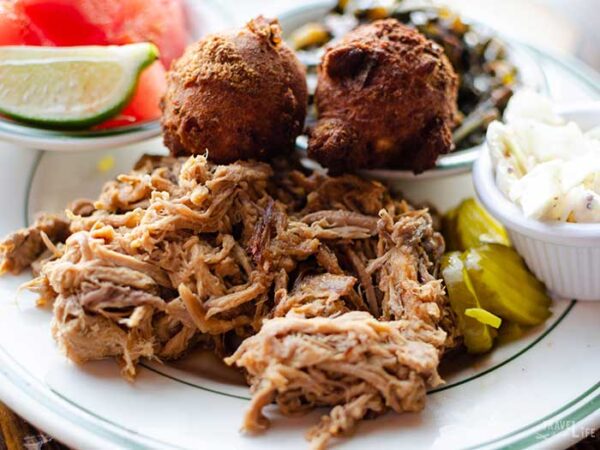 At Buxton Hall Barbecue, pitmaster Elliot Moss and Chai Pani's Meherwan Irani are serving wood-fired deliciousness out of a former roller rink. This tasty Asheville restaurant offers a little bit of everything, from wood-smoked whole hog barbecue to delicious fried catfish and many more options. At the sauce bar, barbecue aficionados can choose from Eastern Vinegar, Lexington Red, Spicy Vinegar, and even Alabama White Sauce. While we 100 percent agree you should be there for the barbecue, don't skip on the appetizers. This is a place where everything on the menu is done to perfection, but their "Mussels Cooked Under the Pig" are everything you need in your mouth and more!
You can call them unorthodox or whatever, but we still decided to include Buxton Hall in this guide to North Carolina barbecue.
Chai Pani
Website | 22 Battery Park Ave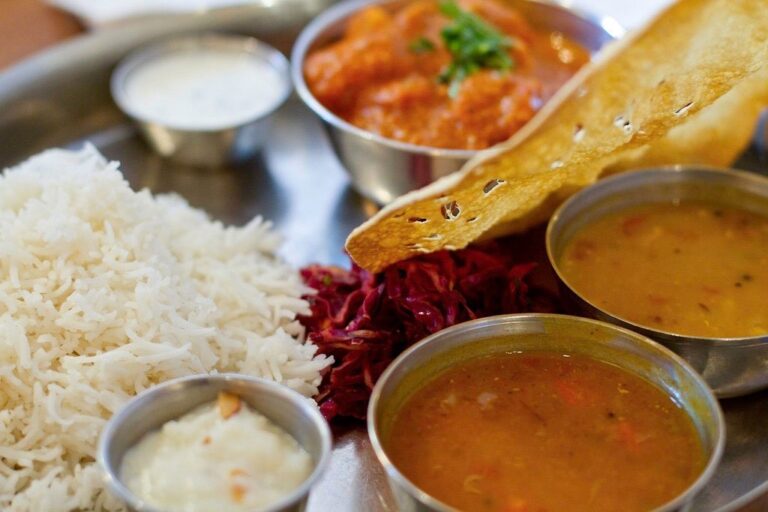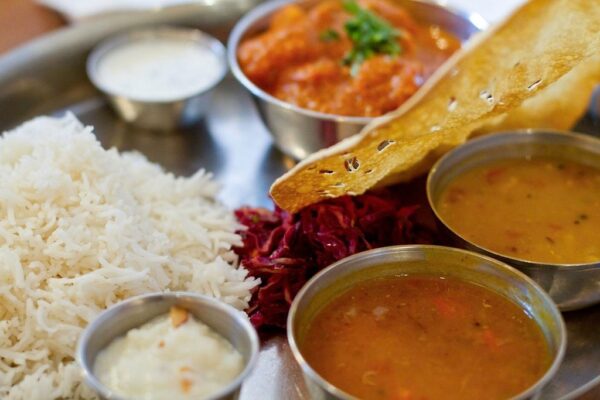 Andrew Kim, RoadGoat
Chai Pani is a great Indian street food joint located in the heart of Downtown. The testament of every country's "taste" is defined by street food, and Chai Pani takes it on in awesome fashion. Not only can you try more exotic Indian street dishes like Bhel Puri and Vada Pav, but you can also enjoy the comforting and delicious home-cooked style dishes like Thalis (a traditional Indian family meal). Chai Pani brings amazing culinary diversity of India for you to explore, and there's a reason why The New York Times and the GQ have dubbed this fresh Indian restaurant in Asheville the "star in downtown's dining scene."
Cucina 24
Website | 24 Wall St
Becky Pokora, SightDOING
For a gourmet date night Asheville restaurant, you can't do better than Cucina 24. This downtown spot has an ever-changing menu with dishes inspired by seasonal produce and even locally-foraged mushrooms. Meals are Italian-inspired, but you'll find plenty of creativity and freshness mixed in. It will be too hard to choose just one dish, so thankfully they offer a tasting menu at an incredible value: $48 buys you four mini-tapas, a pasta course, entree, and dessert. For a lighter meal, try one of their wood-fired pizzas and a handcrafted cocktail.
Cúrate
Website | 13 Biltmore Ave
"Cure yourself" with Spanish style tapas from renowned scientist turned chef, Katie Button's Cúrate (pronounced COO-rah-tay). Cúrate is an explosion in your mouth featuring the best jamón Ibérico, vermuterías, and shareable tapas. The six-time James Beard nominee, Chef Katie Button works with nearby growers to produce ingredients that are typically found in Spain. Must-order Croquetas de Pollo, but we'd like to hear what you like. Oh, and just so you know, Cúrate was listed as one of America's 100 Best Wine Restaurants by Wine Enthusiast in 2018.
Grab Katie Button's cookbook with a peek inside her award-winning restaurant!
Early Girl Eatery
Website | 8 Wall St, 444 Haywood Rd #101, & 1020 Merrimon Ave #106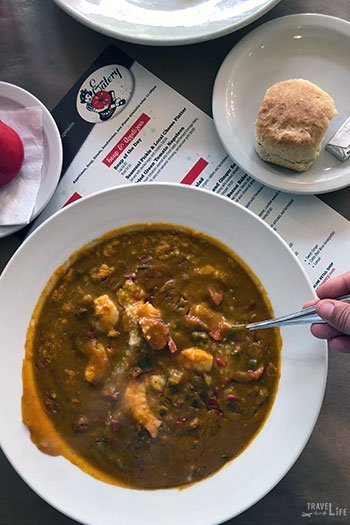 Early Girl Eatery has also grown beyond its original Wall St location and after eating there, we can see why. Step inside this amazing Asheville restaurant via the screen door and get ready to find some familiar faces if you know good Southern food. All-day breakfast favorites include their Porky Breakfast Bowl and Vegan Tofu Scramble. But honestly, I'm just dreaming of those shrimp and grits and when I'm going to see it arrive on a plate in front of me again.
Jargon
Website | 715 Haywood Rd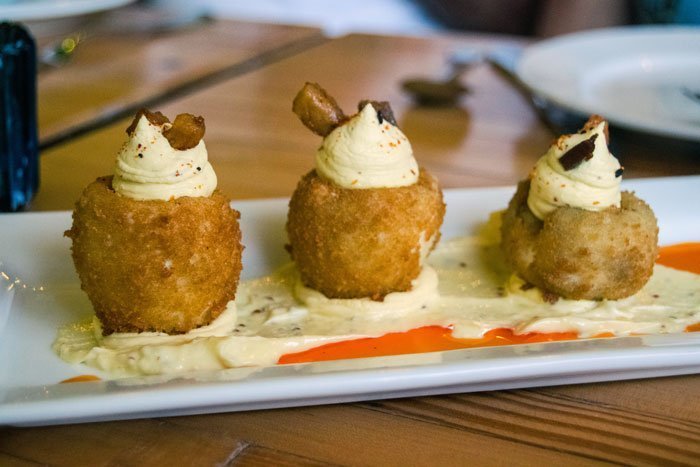 Karen Turner, Local Holland
One of the best restaurants that I visited while I was in Asheville has to be Jargon. This modern American spot likes to use seasonal ingredients but with a twist! Their menu is perfect for sharing with a larger group, which means that everyone can sample a bit of everything. It's hard to beat the impeccable service at Jargon, where you'll feel like a king or queen! If you have the opportunity, order a cocktail or a non-alcoholic drink to enjoy with your meal. They're quite creative and absolutely delicious!
Pro tip: Reserve your table as they have limited seating, and I'd definitely recommend sitting in the garden if possible!
Jerusalem Garden Cafe
Website | 78 Patton Ave
We happened upon Jerusalem Garden Cafe when searching for a place to eat Downtown and came away thankful for the discovery. This Asheville restaurant's colorful and well-decorated interior encourages relaxation and focusing your imagination on faraway places. And beyond the decor, Jerusalem Garden's menu and dishes will take your tastebuds far away from the mountains of North Carolina. Their hummus and Babaganoush excellently pair with lunch favorites Eggplant Moussaka and dinner delights like Lamb Shwarma. But for me, I could eat that hummus all day long.
Luella's Bar-B-Que
Website | 501 Merrimon Ave & 33 Town Square Blvd
Amy Hartle, Two Drifters
For the two years we lived in Asheville, Luella's Bar-B-Que was absolutely one of our favorite restaurants. For amazing prices, you could get a helping of delicious, flavorful meat, plus 2 or 3 amazing sides. Luella's kills it with mac n' cheese, coleslaw, beans, and above all, with hushpuppies. Add to that, yummy beer, perfect sweet tea, and a bevy of other fresh sides. We were obsessed with that place. As a matter of fact, we loved their food so much we had them cater our wedding! Needless to say, our guests went home extremely happy!
Plant
Website | 165 Merrimon Ave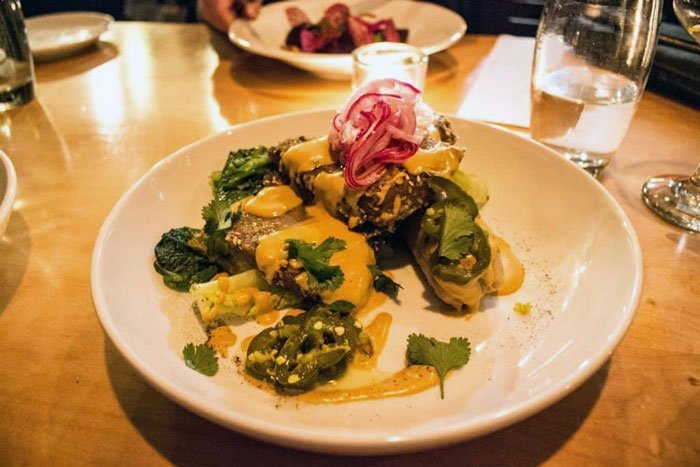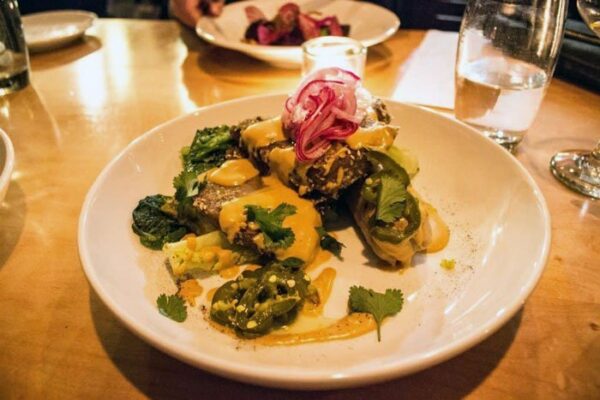 Ashley Hubbard | Wild Hearted
Plant is one of the best vegan restaurants in Asheville and has received national acclaim as one of the best in the entire US. While the menu is plant-based, omnivores and meat lovers often frequent this restaurant as well and sing their praises. So even if you prefer steak, you won't be missing anything while dining here. The menu isn't huge but that doesn't mean it's lacking anything—quality over quantity here for sure. There are seasonal dishes but consistent favorites, too. I highly recommend the cheese plate as a starter and the seitan chile con queso as an entree. The prices are moderate to high, but the portions won't let you down.
Well Played Board Game Cafe
Website | 58 Wall St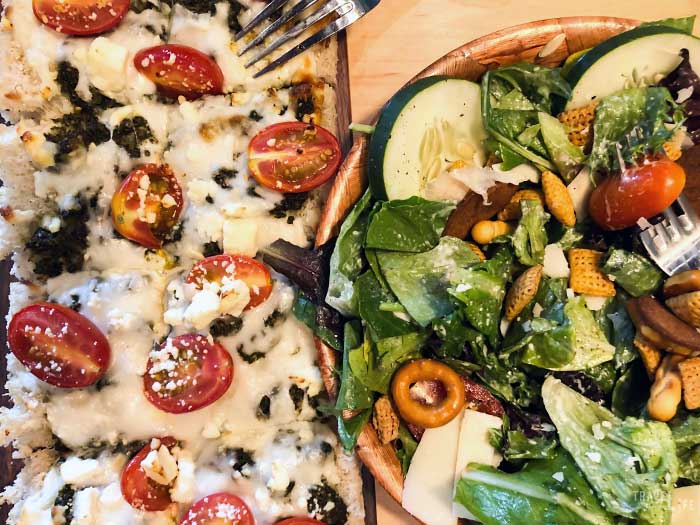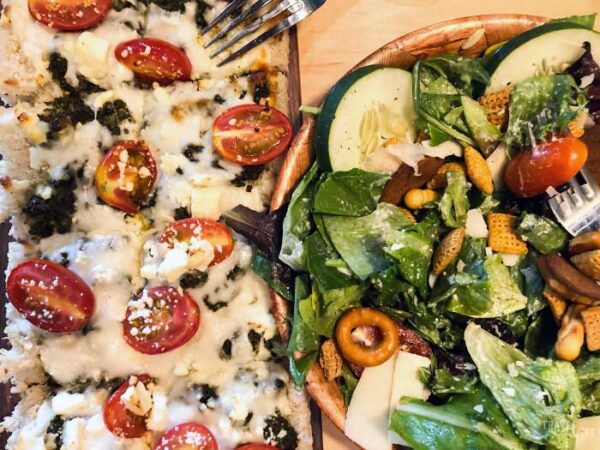 You might be wondering why we've included Well Played, Asheville's first board game cafe among some of the city's best restaurants. While visiting and playing a few of their 600-plus games, we also dug into the cafe's delicious menu. Along with a variety of beers, wine, and champagne, you can order sandwiches, snacks, salads, and flatbreads. The Pepperoni Party flatbread is a nice, not-too-heavy pizza to go along with whatever games you're playing. And to balance things out, go with their Chexmate. That's a caesar-like salad that substitutes Chex Mix in place of croutons, which is genius in my book!
White Duck Taco
Website | 388 Riverside Dr & 12 Biltmore Ave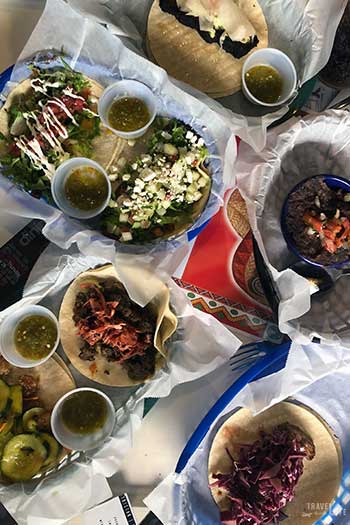 White Duck Taco got its start in the River Arts District and has proven itself among the best of Asheville's food scene. They've expanded as well to include two more Asheville spots and across state lines in Tennessee and South Carolina. We've bounced around the menu a bit at White Duck Taco, but know their Pork Belly Taco and Fish Taco are worth it for first-timers. And if you're partial to the exotic and creative, order a Korean Beef Bulgogi or Bangkok Shrimp. No matter what you choose, just take your number and prepare for the most deliciously crafted tacos to come out and greet you.
Hungry for More Asheville Restaurants
We know that you don't just eat when you travel, so please check our guide to a weekend in Asheville for more things to do. Honestly, putting this guide together has made me even hungrier for Asheville's awesome restaurant scene. If you've never been out in Asheville, which of these restaurants would you like to visit first? And if you have been lucky enough to stop by any of them, which ones did you like?