Affiliate links linking to products we love may be found within this article. For more info, please check our Disclosure page for more explanation of affiliates and sponsorships.

---
I thought the hotter months in North Carolina were busy, but then fall came along and said, "hold my beer." It's not just all the festive fun around Halloween, the harvest, and fall foliage, either. There are dozens of events beyond those popular times and we still had to leave a few out. Don't worry, though, because we'll be sharing them in our monthly events posts that cover September, October, and November. But for now, here's a rundown of fall things to do in North Carolina that you need to mark down on your calendar today.
This post was originally created on August 21, 2019, on NC Tripping as part of our seasonal guide series. This is where we've featured spring, that long hot summer, and "cold" winter!
76 Fall Things to Do in North Carolina
Note: We're going against the calendars and defining fall events as those that occur between September 1 and November 30.
Head to the Mountains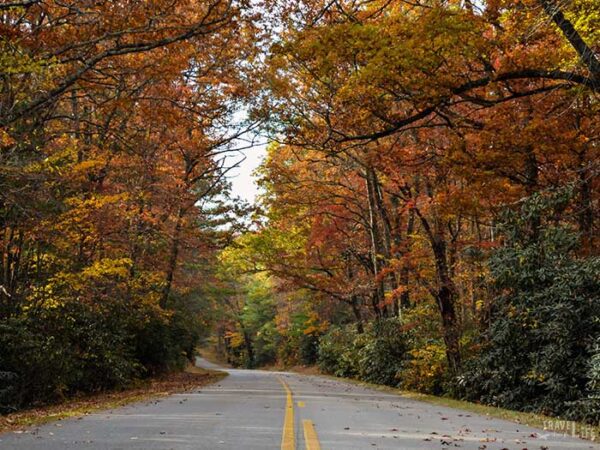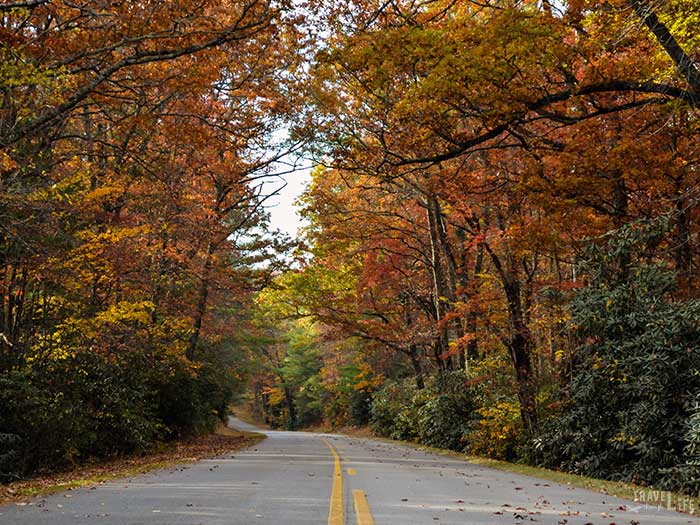 If you know us, you'll know we love the mountains, especially during the fall. Many of our favorite hikes in North Carolina are in the western part of the state. There are also plenty of fall things to do beyond trekking. Cullowhee's Mountain Heritage Day and the Dupont Forest Festival in Cedar Mountain on September 28 are both great ways to enjoy our mountains. To celebrate fall foliage, head out to Cashiers for their Valley Leaf Festival (October 11-13). And whether or not you're an angler, Sylva's Smoky Mountain Fly Fishing Festival (November 2) will have live music, food, demos, and more at Nantahala Brewing.
Bonus Foliage Fun: Head further east to Mount Airy's Autumn Leaves Festival (October 11-13) for family-friendly fun, music, and more.
Don't Count Out the Coast
Fall and the mountains go together like peanut butter and jelly. However, you can't count out our awesome coast during this time of year. This year's autumn fun begins with the US Open King Mackerel Tournament in Southport (October 3-5) and Riverfest in Wilmington (October 5-6). Atlantic Beach's Carolina Kite Festival and the NC Festival by the Sea at Holden Beach are two awesome events happening near the end of the month (October 26-27). And over two sessions in the middle of October and in December, Hatteras will host its annual Wings Over Water Wildlife Festival. On November 2, the Southport Wooden Boat Show will have exhibits, demonstrations, food, and much more. And then there's the Celebration of the Wright Brothers First Flight in Kill Devil Hills (December 17).
We're not done talking about the coast just yet. Keep an eye out for more spots along our shores in more sections of this post.
Get Ready for Football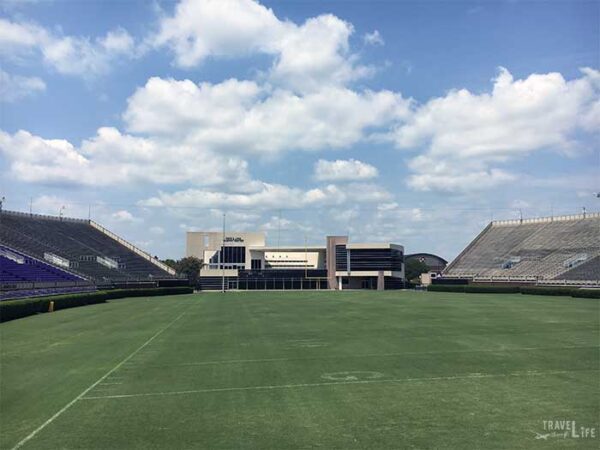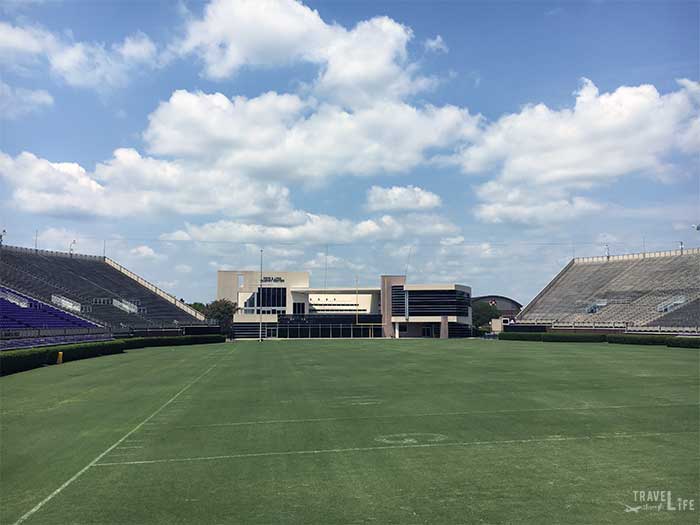 Fall means football and in North Carolina, and high school's Friday night excitement gets started in late summer on Friday, August 23. Playoffs in November will bring families, fans, and scouts together to watch the best of our state. On the NCAA side, Gardner-Webb and UNC-Charlotte meet on August 29 and Wake Forest hosts Utah State on August 30. Most other schools will kick off their campaigns on August 31. The Carolina Panthers start their season on September 8 at home against the LA Rams.
Which teams are you looking forward to seeing this fall? Got any school spirit to share with us?
Celebrate Pride
Two prominent Pride events popped up on our radar, but please let us know if there are others that we missed. On South Elm in Gate City, the Greensboro Pride Festival (September 15) will have one main stage, a Kids Zone, food, and more. Duke University's East Campus will host Pride: Durham, NC Parade and Festival (September 28). An opening ceremony at 11:00 am will get things started and live performances will begin at 2:00 pm.
Arts Festivals
It seems like every weekend in the fall is filled with a fun NC art festival. Hendersonville's Art on Main (September 28) is back for its 60th year, showcasing 100-plus artists in a variety of mediums. Maggie Valley's Fall Arts & Crafts Festival (October 19-20) brings together artisans from all over the southeast. Enjoy their creations, delicious food, and chainsaw demonstrations! And in November, don't miss out on the WNC Pottery Festival In Sylva (November 2). There, more than 40 master potters will share their creations and how they're made through demonstrations.
Get Festive at the Renaissance Festival
The 26th annual Carolina Renaissance Festival returns to Huntersville and will be waiting for you every Saturday and Sunday from October 5-November 24. Inside this 25-acre village, you'll find nearly 1,000 artists, music, theater, food, drinks, and even more fun. Of course, you'll want to come for the Tournament Jousting, falconry demos, their Living Mermaid exhibit, too!
Fall Harvest Festivals & Fairs
Spending time at one of the many fall harvest festivals is one of the best things to do in North Carolina during fall. Dudley's Wayne Regional Agricultural Fair (September 26-October 5) is a nice, long celebration to start things off. Also in September, the North Carolina State Fair in Raleigh (September 17-27) will bring in vendors and people from all around. Whiteville's Columbus County Agricultural Fair (October 15-20) is a great weeklong celebration for those closer to the coast. The Columbus County town is also hosting its annual NC Pecan Harvest Festival (November 2) a month later.
Apple Festivals & Stops
We can't forget our apple festivals happening in North Wilkesboro (October 5) and Waynesville (October 19), either. Another great place to visit throughout fall is The Orchard at Altapass. At this stop right off the Blue Ridge Parkway (MP 328) in Spruce Pine, you can pick apples, enjoy music, and shop around.
Celebrate Pumpkins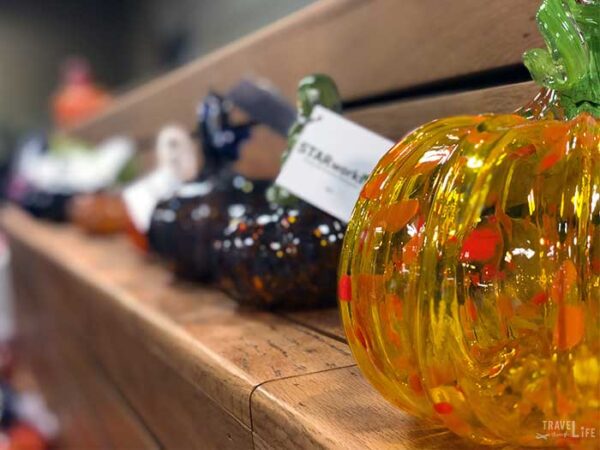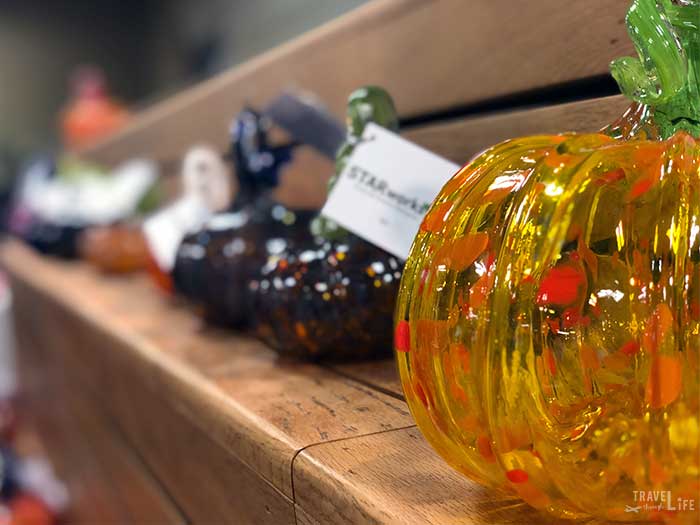 Of course, when it's fall, you have to celebrate pumpkins and a few places do just that during the first two weekends of October. In Montgomery County, the annual Starworks Pumpkin Patch (October 5) returns with over 3,000 hand-blown pumpkins produced by local artists. In Seagrove, local sculptor Crystal King will host a Pottery Pumpkin Patch at her studio (October 5-6 & 12-13). And if you head to Nash County for the Spring Hope Pumpkin Festival (October 4-5), you'll find a parade, recipe contest, and more fun.
We will mention more festivals and fairs in our Monthly events posts. If you know of an event happening in your area, let us know about it and we'll see about highlighting it!
Mazes
The Amazing Maize Maze returns to Huntersville (September 7-November 3) with two miles of possible pathways and clues galore. And on Saturdays (September 28-October 26), you can explore the Sonlight Farms Corn Maze in Kenly. The Johnston County farm will have events and fun scattered throughout, so check their website for more info.
Do you know of a maze that we should mention here? Let us know about it!
Halloween Fun
For Halloween-themed fun, there are at least a few festivals we have to mention during the last weekend of October. In Brevard, the annual Halloweenfest in Transylvania (October 26) will take over Broad and Main Streets. Visitors and spectators will enjoy watching or partaking in multiple-distance runs, games, food, and more. On the same day in Blowing Rock, the town's Halloween Festival starts in the early afternoon with a matinee movie, followed by games, hayrides, and a costume contest highlighting a full slate of events. Over on the coast, Kill Devil Hills will host its Outer Banks Halloween Parade (October 27), with a costume contest and trick-or-treat for those who participate.
Oktoberfests and Beer Events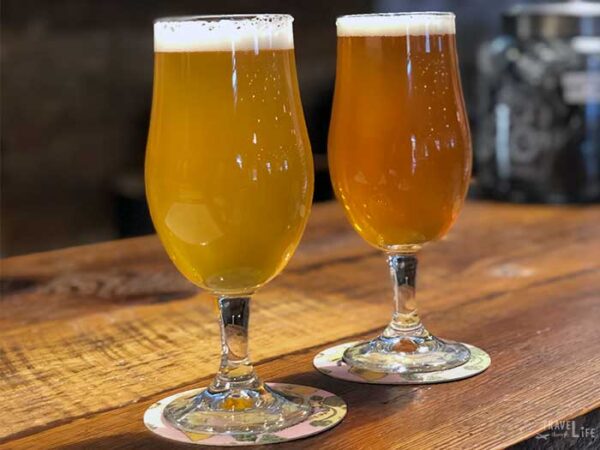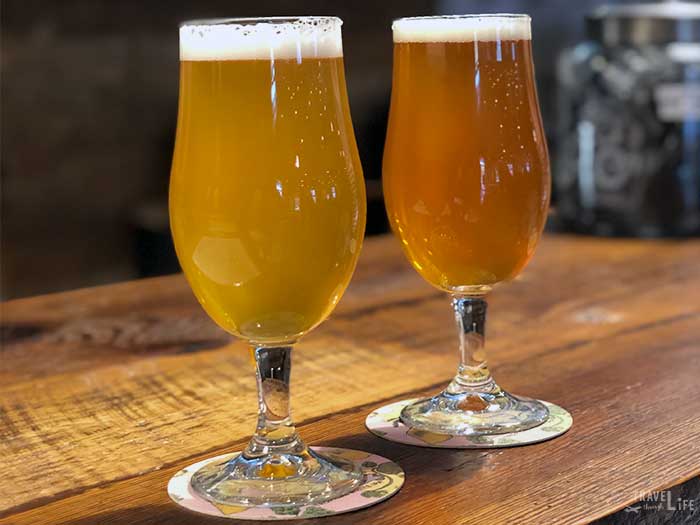 Fall beer festivals aren't limited to Oktoberfests, but we know you'll be interested in the German-themed fun happening in Hickory (October 11-13), Cary (October 18-19), and Jacksonville (October 25-27). Hops and Hogs Festival in Huntersville (October 5) mixes beer, barbecue, and music just outside of Charlotte. Durham Bulls Athletic Park will host the World Beer Festival (October 19), celebrating the event's 25th year. At OBX Brewtag in Nags Head (October 26), contestants will attempt to launch an empty 1/6 keg barrel. And on the same day in Wilmington, the Lighthouse Beer & Wine Festival gets started with samples from over 100 craft breweries and wineries.
Food Festivals
Not all food and drink festivals during fall have to be harvest-focused, as the Asheville food scene-driven Chow Chow (September 12-15) will attest. The Fayetteville Taco Festival (September 21) welcomes traditional and uncommon varieties to accompany a chili pepper eating contest, Tiny Two Beauty Pageant, and more. Seafood festivals will take over Morehead City (October 4-6) and Nags Head (October 19), with a focus on oysters in Kitty Hawk (October 5) and Ocean Isle Beach (October 19-20). And of course, we didn't forget about barbecue. The Lexington Barbecue Festival (October 26) will be back for more, with food tents, a car show, and "Tour de Pig" cycle race. And in Lenoir, the Kansas City Barbecue Society is back for the Smoking in the Foothills BBQ Competition & Festival (October 18-19). 
Wine Festivals
Duplin County's North Carolina Muscadine Festival (September 27-28) returns for its 14th year of wine, arts and crafts, and music. During the same weekend in Manteo, the Lost Colony Wine & Culinary Festival (September 27-28) will bring folks from all over to raise funds for the Lost Colony production. Live music, a DJ, and food trucks will join for a day of fun at the Taste Carolina Wine Festival in Greensboro (October 5). And a day later in Laurel Springs, the Thistle Meadow Wine Festival (October 6) returns with music, food, crafts, and of course, tastings in one of our state's most beautiful settings. Sip + Savor (November 3) will be back at DPAC in Durham, pairing 30 restaurants and sommeliers throughout the entire venue.
Moonshine & Spirits
Of course, we couldn't leave out moonshine and spirits, thanks to the folks in North Wilkesboro. The Prohibition Hot Rod and Moonshine Festival (September 28) will feature a spirits competition, tastings of NC distillery-made spirits, and a car show.
Music Festivals
A variety of music festivals are scattered throughout fall in North Carolina. Here are a few we couldn't leave out. Durham's Art of Cool Festival (September 27-29) will bring dozens of artists from genres spanning R&B, Hip-Hop, Jazz and more to venues throughout Bull City. In Oriental, the Ol' Front Porch Festival (October 4-6) has 21 folk, Americana, and bluegrass bands lined up to play 14 porches and stages. And the Mustang Rock & Roast (October 19-November 20) will have 10-plus bands, a barbecue cook-off, and oyster roast to benefit the Corolla Wild Horse Fund and Mustang Outreach Program.
There are even more music festivals in North Carolina during the fall that we'll share with you each month. And if you have a favorite that we can't miss, let us know about it!
Film Festivals
You'll also find film festivals galore and we'll start with Hickory's Footcandle Film Festival (September 27-29). That event will bring unique, challenging, and entertaining feature-length and short films to the western North Carolina town. Independent genre films, Q&A sessions, and photo ops highlight the Halloween International Film Festival in Kill Devil Hills (October 3-5). The Tryon International Film Festival (October 11-13) returns to Polk County with nearly 100 independent films in six venues. And in Wilmington, the non-competitive Cucalorus Festival (November 13-17) comes back with more than 150 films.
Auto Races and Monster Trucks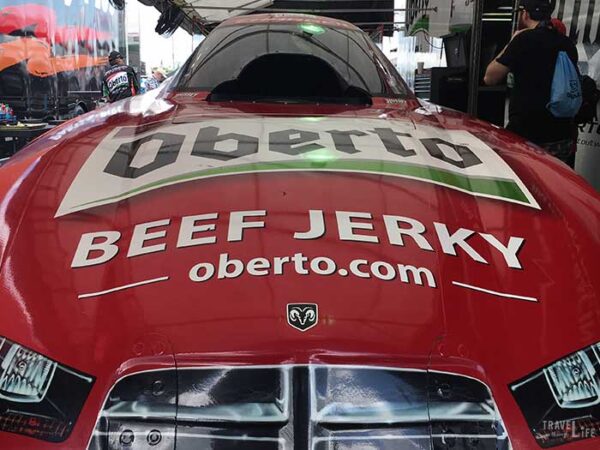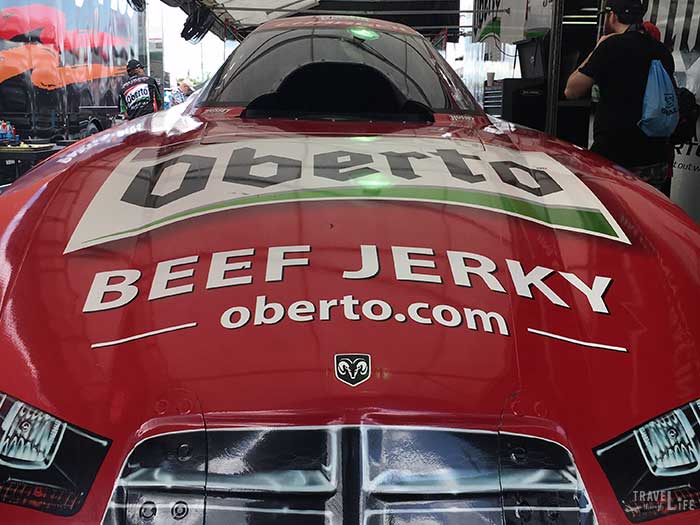 Concord dominates the conversation when talking fall auto races, with the Drive for the Cure 250 followed by the Bank of America ROVAL 400 (September 28-29). A couple of weeks later, the NHRA Carolina Nationals (October 11-13) will bring the noise and speed to zMax Dragway. And finally, the World of Outlaws Finals (November 7-9) will bring elite dirt racers to Charlotte Motor Speedway. The lone exception that we'll share here is the Monster Truck Throwdown in Benson (October 4-5). At GALOT Motorsports Park, spectators will see motocross and monster truck action.
Running Races
Anyone interested in running a race will have more than a few options during fall in North Carolina. The Tuna Run 200 (October 25-26) is an overnight relay that starts in Garner and finishes in Atlantic Beach. Another option during the same weekend includes the Dismal Day and 5K Family Fun Run at Dismal Swamp State Park (October 26). Later in the fall, long-distance runners can test themselves in the Outer Banks Marathon & Half Marathon in Nags Head (November 9-10). And if you plan to fill your belly during Thanksgiving and you happen to be in the Outer Banks, join the 5K Turkey Trot in Duck before the epic day of eating begins.
Basketball Season Begins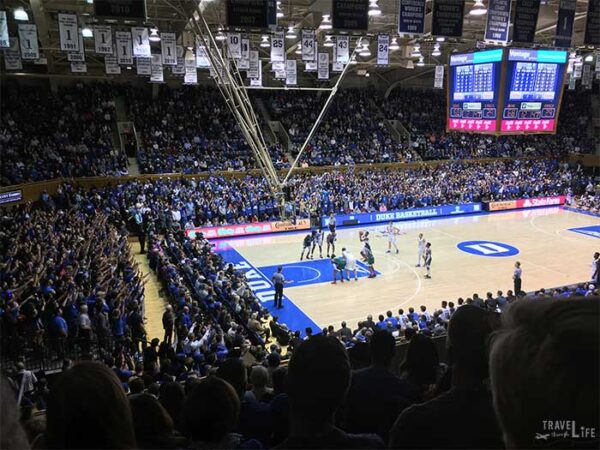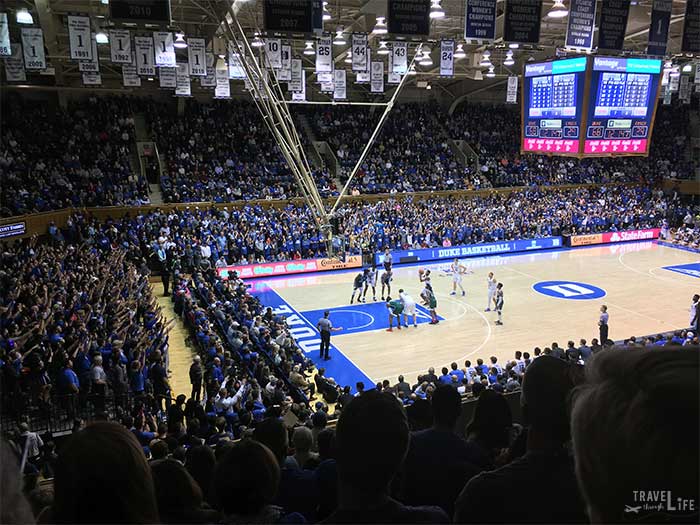 North Carolina is the best place to be in this world when you're a basketball fan. That's why fall has another reason to be considered a special season. It's easy to associate basketball with winter and spring, but the fun gets started in October. That's when the NBA's Hornets and high school leagues suit up, with the NCAA joining the fun in November. Conference play and the tournaments might be months away, but we'd love to know about your excitement for basketball season. And just like with football, we want to know who you're looking forward to seeing!
Honorable Mentions
And now we're going to honor the events that were just too unique to be grouped with others. The weeklong fun of Mayberry Days in Mount Airy (September 23-29) might be the most interesting of them all. Take yourself back to simpler days and Andy Griffith. In Statesville, Carolina Balloonfest (October 18-20) takes over the skies with mass ascensions of hot air balloons, a kids zone, and tons of food. And at the same time, Banner Elk's Woolly Worm Festival (October 19-20) is back for more. That means, Woolly Worm Races, food, and more entertainment in one of our favorite mountain towns.
Final Thoughts on Fall in North Carolina
So I know there are a lot of Christmas-y things going on during November. I just can't mention Santa Claus anywhere other than our winter guide. I hope you'll forgive me on that one. As you can see, there are already a ton of things to do in North Carolina, so I'm sorry if you're anxious for peppermint and gingerbread. In the meantime, we'd love to know which of these awesome fall things to do in North Carolina jump out at you as the most fun. Also, is there something we missed? If so, let us know in the comments and we'll take a look!