Affiliate links linking to products we love may be found within this article. For more info, please check our Disclosure page for more explanation of affiliates and sponsorships.

---
There are plenty of fun weekend things to do in Roanoke, Salem, and the rest of the area known as Virginia's Blue Ridge. We have been fortunate enough to visit this collection of former railroad towns and have become quite fond of it.
Roanoke has plenty of charm but is emerging as a must-see part of the Southern United States. But what exactly should a person do when visiting Star City?
That's why we created this guide that's jam-packed with weekend things to do in Roanoke and its surroundings in Virginia's Blue Ridge.
This post is a part of our series on Roanoke and other places to visit in Virginia. We look forward to sharing more as we continuing this awesome part of the US!
We originally created this on November 30, 2017. It has been maintained and updated, as of May 10, 2019.
Things to Do in Roanoke & Virginia's Blue Ridge
Understand its Background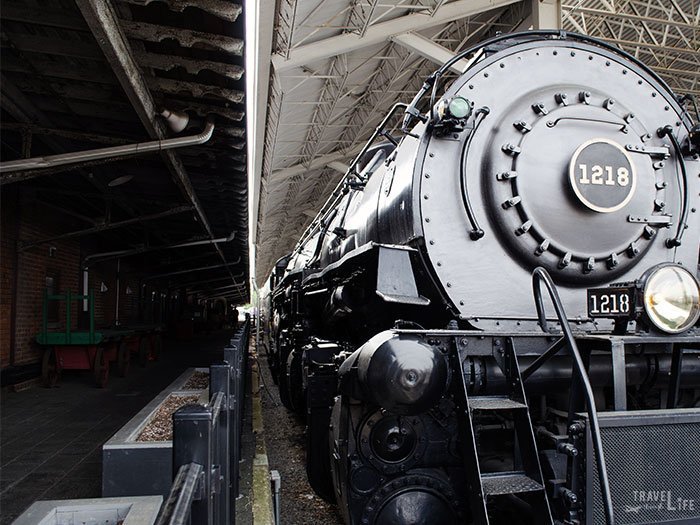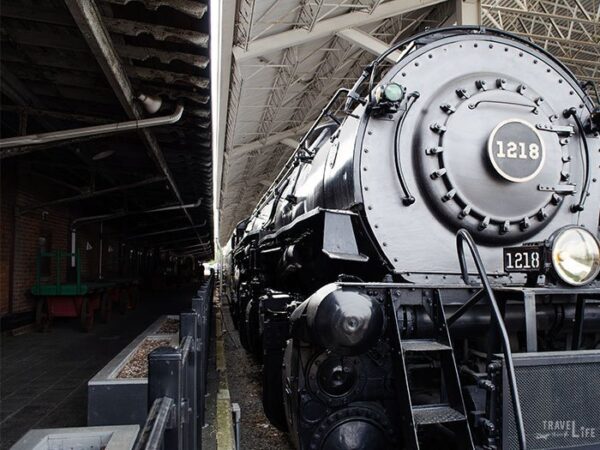 Roanoke was founded as "Big Lick" and emerged as a big railroad town, largely developed around the Norfolk and Western Railroad. You can relive its transportation heyday at the Virginia Museum of Transportation.
Today, Roanoke's population comes in at around 100,000 people. Include the surrounding areas and you get around 300,000 people calling the Roanoke Metro home.
Many people from southern West Virginia come over to hang out in the area, too, and we can definitely see why. One thing to remember is that this is NOT where the site of the lost colony of Roanoke, which you can find in The Outer Banks of North Carolina.
Hang Out in Roanoke's Market Square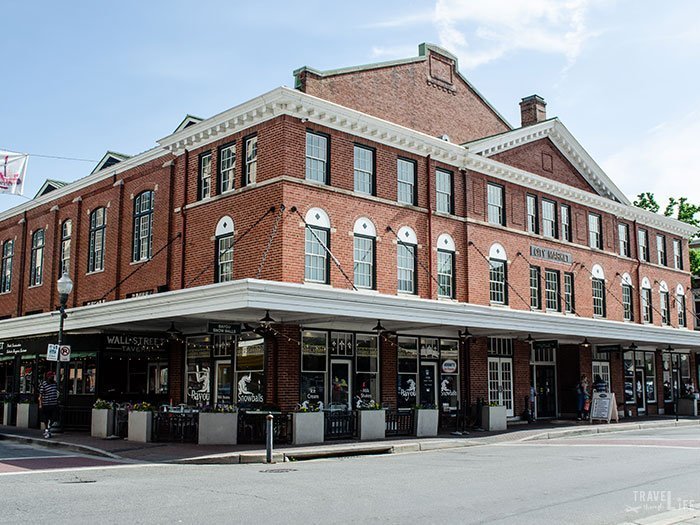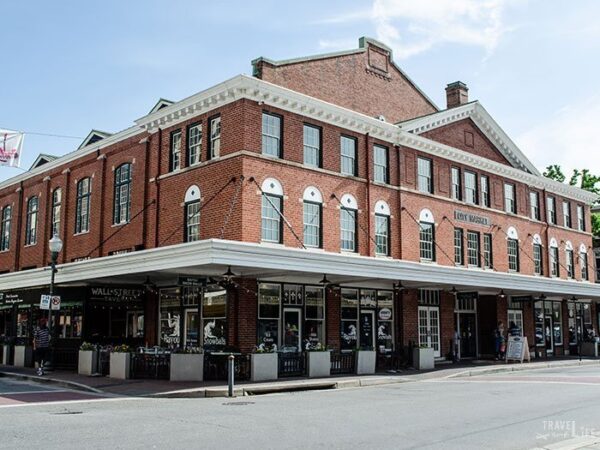 One of my first memories of Roanoke comes from its historic City Market Building and Farmer's Market. I'd walk around and buy something there to support the local farmers and shops every day if I could.
However, there are even more places around Market Street competing for our attention.
Deschutes Brewery (originally from Oregon) came to Roanoke to set up shop on the east coast and their tasting room is certainly worth a visit. It's a great place to grab a flight (or two) of beer and plan your evening or day as we did.
Visit Center in the Square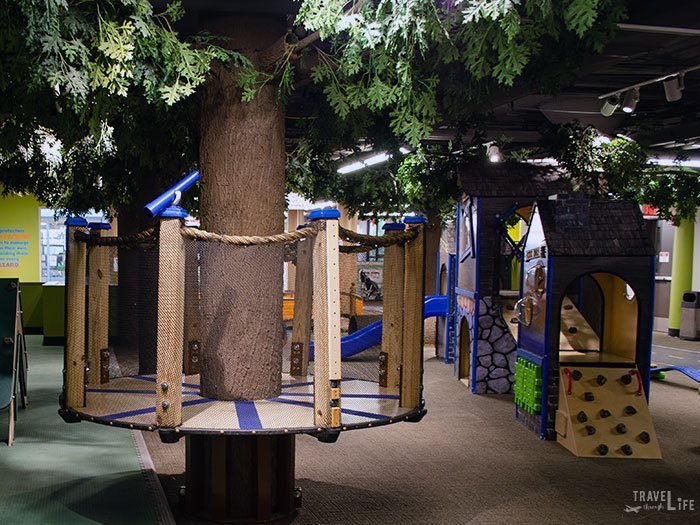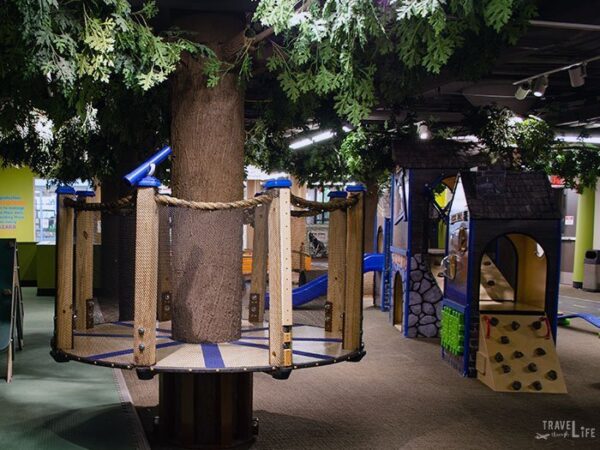 Center in the Square is a great place to play and learn for people of all ages. I loved beating the computer at NBA Jam inside the Roanoke Pinball Museum and hope my record stands forever.
The Harrison Museum of African American Culture and the Science Museum of Western Virginia offer interactive and informative learning centers.
However, Kids Square made me jealous that I never had such a place during my own childhood. It's such a cool place and hopefully, the city's businesses will continue supporting it with donations. Of course, you should, too, with your patronage.
More things to do in Downtown Roanoke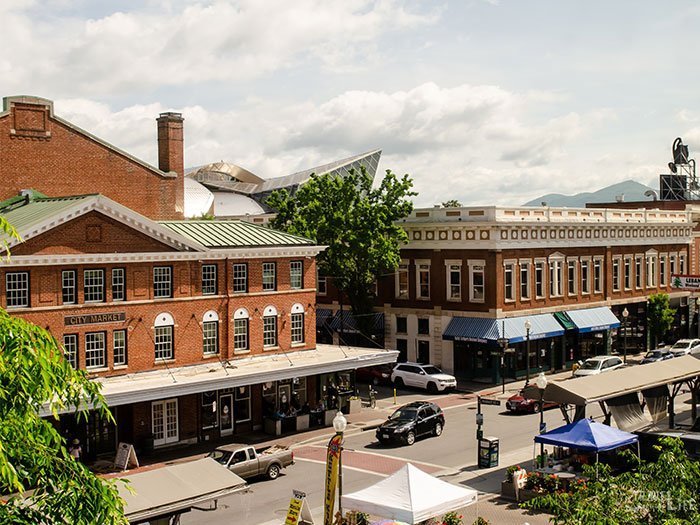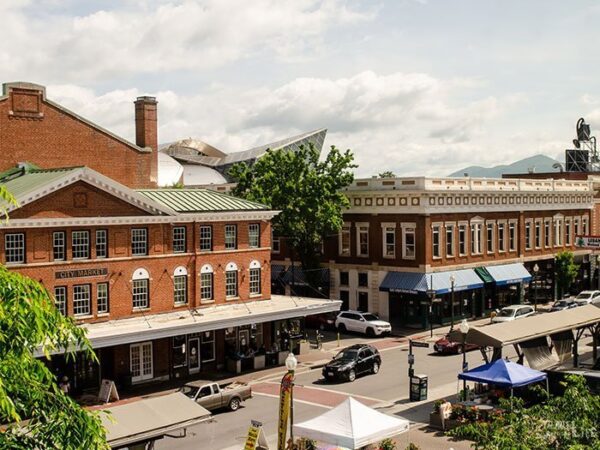 Away from Market Street, you've got 122 blocks to explore in Downtown Roanoke. Cool old buildings will sometimes surround you and take you back in time, with cool street art and signs.
I loved walking past shops and restaurants that seemed to be in business for generations. There's a really cool Dr. Pepper clock and H & C Coffee sign that are right next to each other.
We also couldn't talk about Downtown without a mention of the Taubman Museum of Art. It's one of Roanoke's coolest buildings from outside and fun to explore on the inside.
Dig Into Virginia Blue Ridge's Awesome Food Scene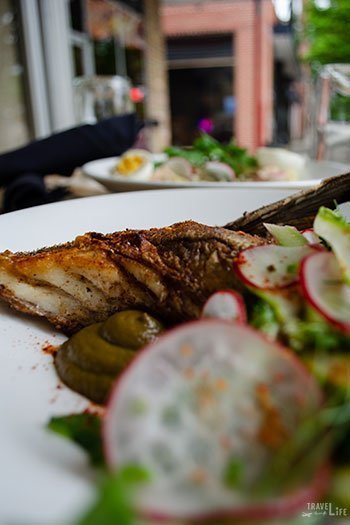 There are some pretty awesome restaurants in Roanoke and you have a lot of options throughout the day. The people at Scratch Biscuit and Ernie's On the Market will happily take care of your breakfast needs.
Martin's Downtown Bar & Grill made some of the best cocktails we've had in a long time and their food is pretty good, too.
The Quarter makes some great Cajun and Creole food, taking us back to New Orleans with their amazing dishes. And if you want to eat some of the best tacos, check out Tuco's.
We were also big fans of Local Roots and Garden Song Eco Cafe and mentioned them in our guides to healthy Roanoke restaurants and spring things to do in Roanoke and Virginia's Blue Ridge.
Explore Surrounding Towns and Counties
Roanoke is surrounded by some pretty cool places in Virginia's Blue Ridge, too. As I mentioned earlier, it's a short-haul from Blacksburg to Roanoke, if you'd like to investigate that awesome college town.
There are also plenty of things to do in Salem, an antique shopping hub that's growing as a must-see place. The Southwest Virginia Brew Trail will introduce you to the area's best breweries, wineries, and distilleries. Virginia's most popular lake, Smith Mountain Lake, is within an hour of Roanoke.
Get Outside in Virginia's Blue Ridge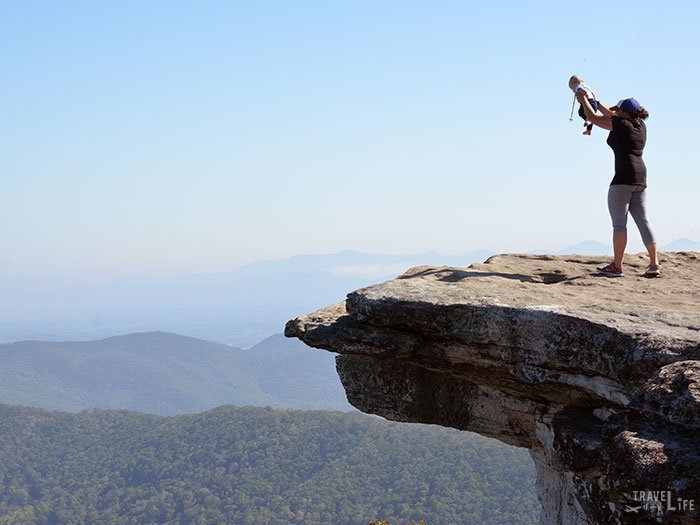 Roanoke is a great stop for those traveling the Blue Ridge Parkway south toward Asheville or north toward Front Royal and Skyline Drive.
One of the most popular outdoor things to do in Roanoke during the weekend is to check out the famed Star. After it was constructed, Roanoke became known as "the Star City of the South."
The surrounding areas of Virginia's Blue Ridge are filled with wineries, and you'll be hard-pressed to find a better view than outside Valhalla Vineyards.
You're also about an hour away from some pretty awesome hikes, including the Virginia Triple Crown—McAfee Knob, Tinker Cliff, and Dragon's Tooth. All I know is that McAfee Knob is perfect for Simba baby photos.
Stay Somewhere Fun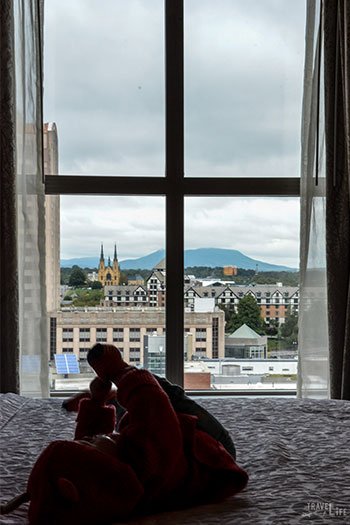 There are some very nice hotels in Roanoke and we absolutely loved our stay at the Hampton Inn & Suites that offers beautiful views of Downtown.
Hotel Roanoke is another option that'll keep you around the action. You can get away from the city center as we have at hotels like TRU by Hilton. There are quite a few Blue Ridge Mountain Cottages that provide the perfect getaway, while not too far from everything.
If you're looking for camping in and around Roanoke, you have a lot of spots to choose from.
Visit Roanoke, Virginia all year long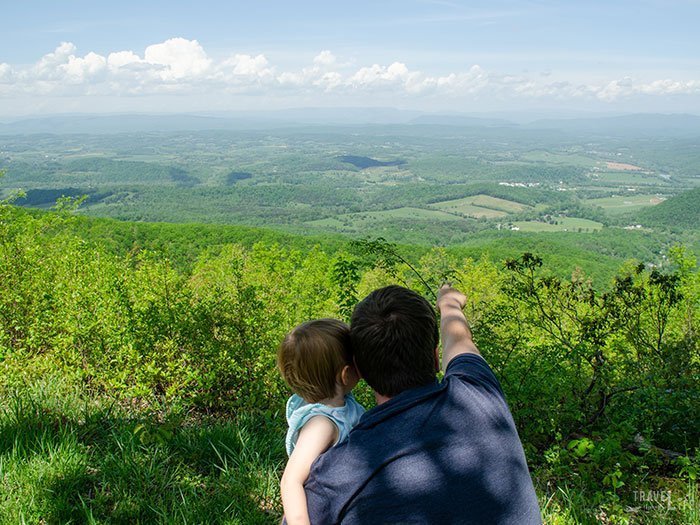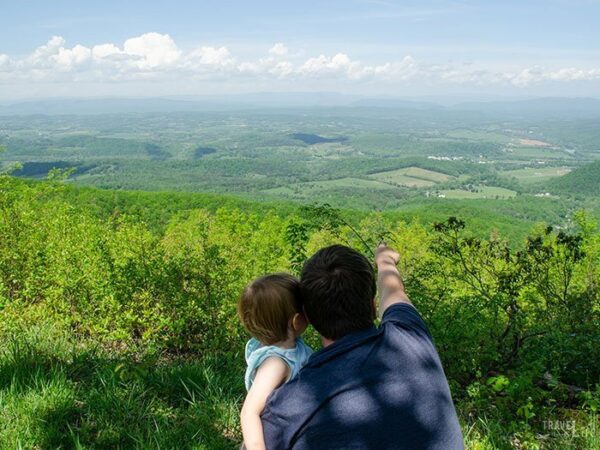 I think the best times to visit Roanoke would be in the fall and spring, as the beautiful Blue Ridge Parkway will open up and close up shop with some beautiful flowers and leaves.
The holidays and Christmas time are also fun, since that's when light shows and other festive events kick-off.
Being in close proximity to Blacksburg also means that the town can get pretty busy when Virginia Tech is at home gobbling up the opposition.
A pretty busy calendar throughout the year means you can enjoy Roanoke at any time.
Our Thoughts and Yours, Too!
So you can see there are plenty of weekend things to do in Roanoke and its surroundings in Virginia's Blue Ridge. Isn't it just the perfect mix of beautiful scenery and a city?
What do you think of Roanoke? Have you ever been? What would top your Roanoke travel itinerary?
Disclosure Note
Special thanks to Visit Virginia's Blue Ridge for setting us up for an awesome stay. All opinions within this article are our own.