Affiliate links linking to products we love may be found within this article. For more info, please check our Disclosure page for more explanation of affiliates and sponsorships.

---
Roanoke, Salem, and the surrounding areas are known as Virginia's Blue Ridge and remain one of our favorite parts of the US to explore. We especially love coming here when it gets warmer outside and spring begins to do its thing.
And it's not just because the days of huddling up, staying warm, and surviving the winter cold are long gone. It's mainly because of all the fun spring things to do in Roanoke and beyond in Virginia's Blue Ridge.
They include finding flowers, healthier eating options, and ways to really enjoy the outdoors that we're going to share with you here.
This travel guide is part of our blog's series on Roanoke and more places to visit in Virginia. We've also included how to enjoy a weekend in Roanoke, finding holiday light shows and healthy eats, and more in this awesome part of North America.
Spring Things to Do in Roanoke and Virginia's Blue Ridge
Hang Out Downtown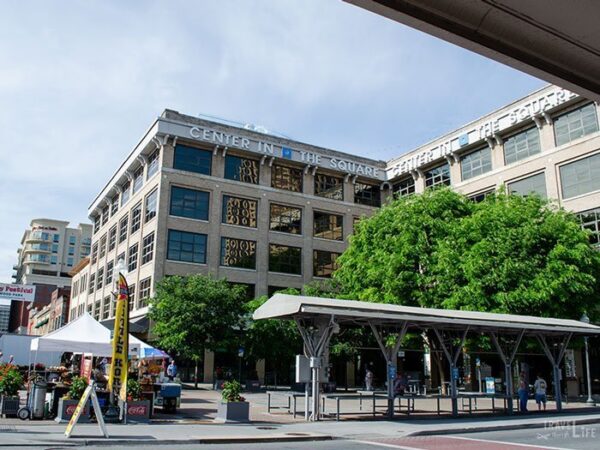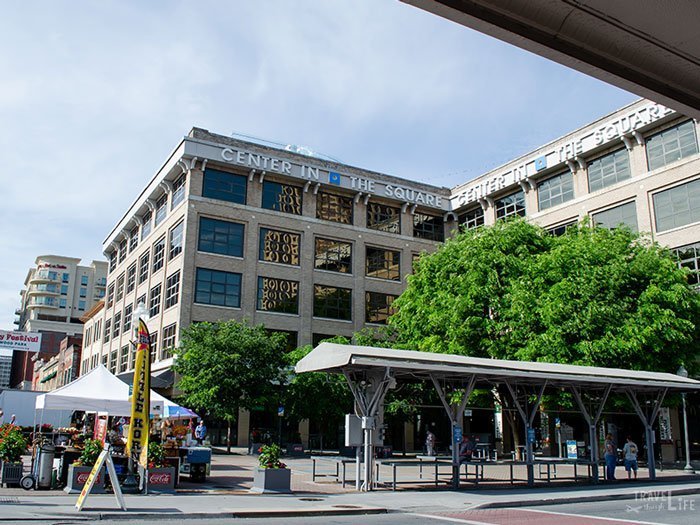 We're big fans of thriving downtowns and think Virginia's Blue Ridge has a couple of fun ones. You can easily walk around Market Square in Roanoke and find plenty of places to eat, things to do, and more in Star City.
Main Street in Salem and the campus of Roanoke College are also worth a visit. Head there for a close-up look at the area's oldest settlement, but beware. You might want to buy a house and settle here.
Explore the Rest of Virginia's Blue Ridge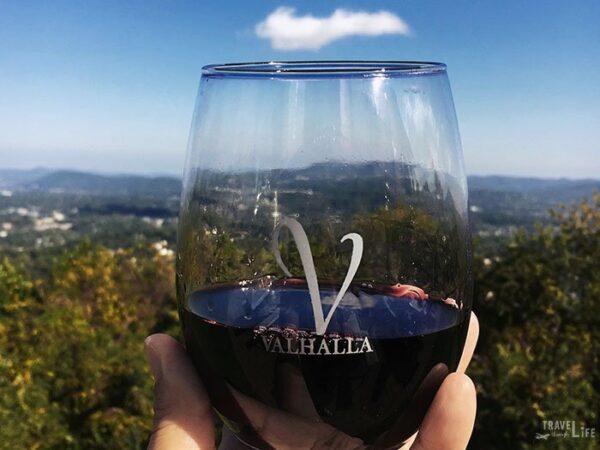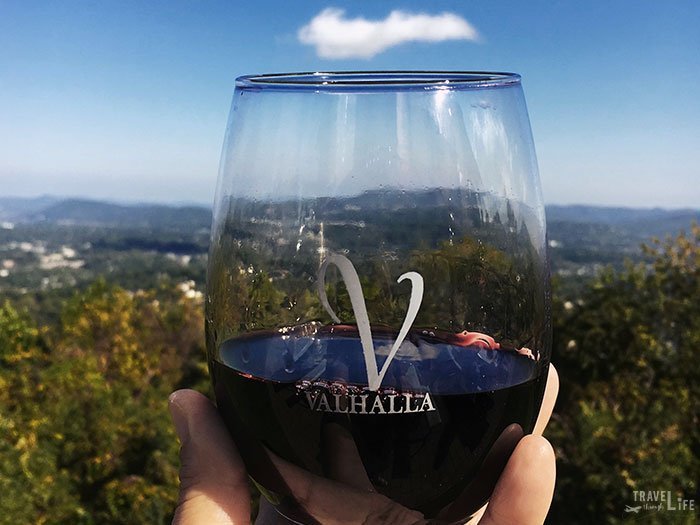 There are plenty more spots to explore beyond the big two in Virginia's Blue Ridge. Just outside Roanoke's city limits, you can sip wine with a view at Valhalla.
Also in Roanoke County, you can visit the beautiful small town of Vinton. Drive or cycle your way through Botetourt County, part of the TransAmerica Bicycle Trail.
And then there's Franklin County, also known as the Moonshine Capital of the World. You can learn more about the area at the Booker T. Washington National Monument and while driving through the county's communities.
Drive or Ride on the Blue Ridge Parkway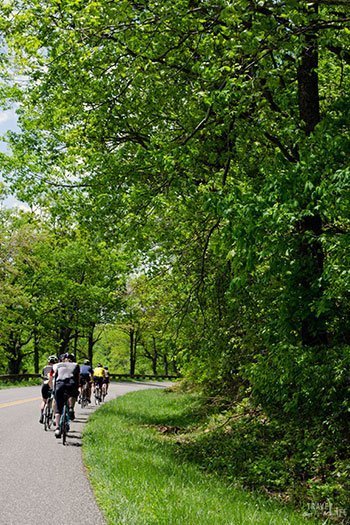 You can drive or ride on the Blue Ridge Parkway with ease when staying in Virginia's Blue Ridge because there's seemingly an entrance around every corner.
Also, you're within close reach of some of the Parkway's most iconic spots. Our favorite places to stop along the way include Purgatory, Peaks of Otter, Roanoke Valley. What are yours in this area?
Search for Spring Flowers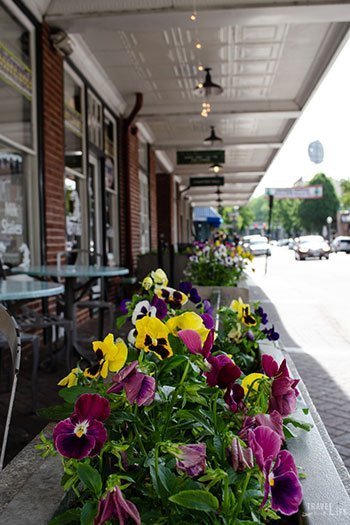 Since your surrounded by so much natural beauty in Virginia's Blue Ridge, finding spring flowers is pretty easy.
When walking around the Wildflower Garden at Mill Mountain's Discovery Center, we discovered flowers and even a few Catawba rhododendrons. Mabry Mill, off the Blue Ridge Parkway, is home to many of those beauties.
When you're driving around Virginia's Blue Ridge, you'll see various flowers all along the way, including mountain laurels. Got a favorite spot you'd like to share for seeing spring flowers?
Hike before It Gets Hot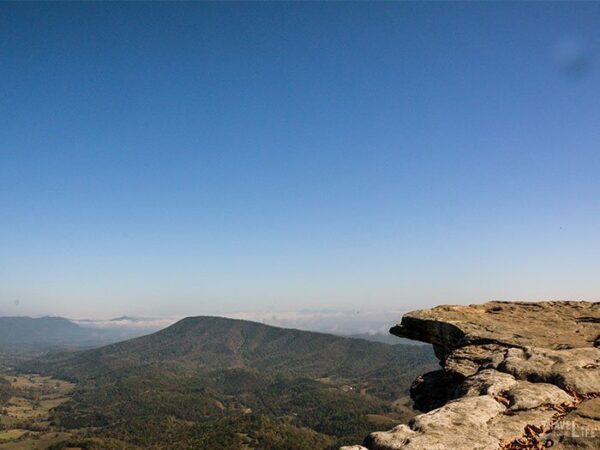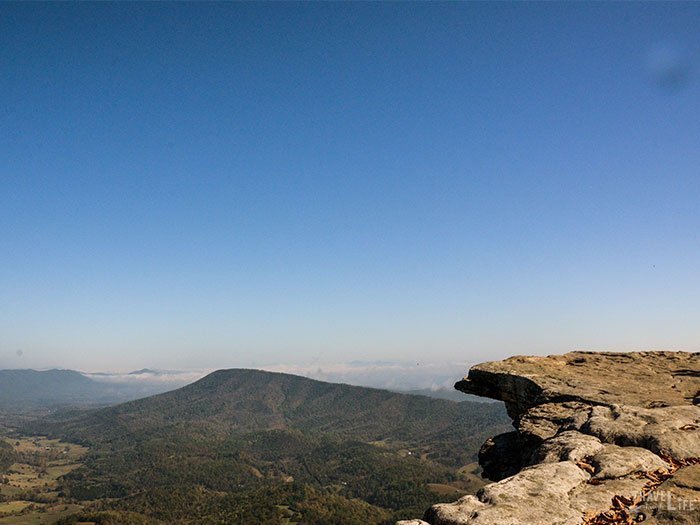 We love hikes in this area so much, especially during spring. The Roanoke River Greenway connects Roanoke and Salem and has tons of entry points along the way. Mill Mountain has 10 miles of paths, including the easy Watchtower Trail and more difficult Star Trail.
Outside of Roanoke, there are over 600 miles of trails in this area. We've hiked McAfee Knob and can't wait to come back and complete the famed Triple Crown.
If you've been around here, are there trails and paths that you love?
Enjoy Outdoor Eating and Drinking Spaces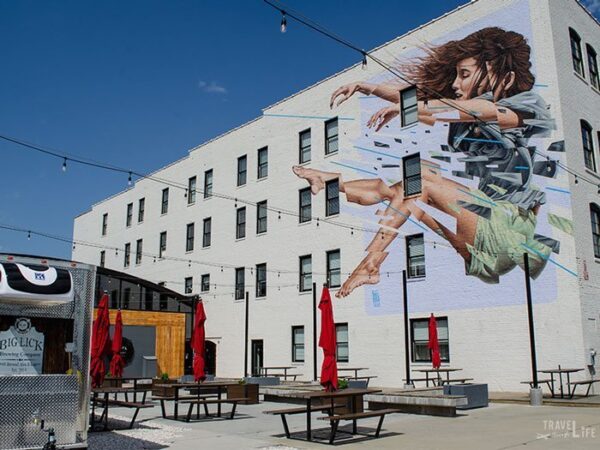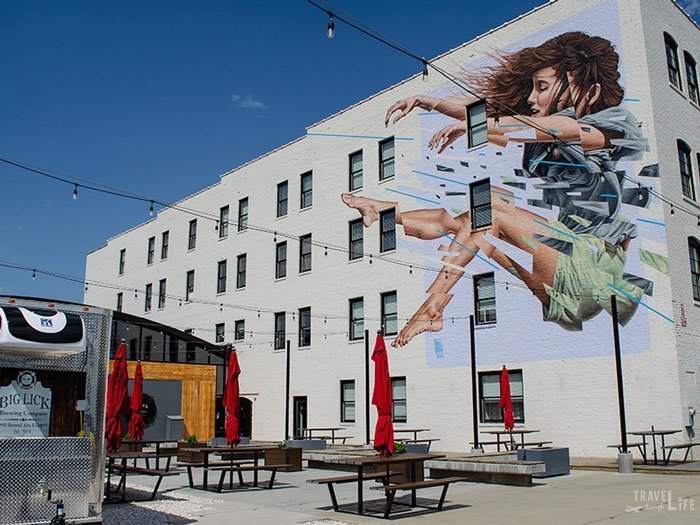 Spring means all the restaurants in Roanoke, Salem, and elsewhere in Virginia's Blue Ridge are ready for you to enjoy their outdoor seating. We've already mentioned Valhalla above and shared a few of our favorite places to eat in Roanoke any weekend.
I can't move on without highlighting Ernie's around Market Square and Tuco's on Salem Ave, whose cozy seating and tacos pair excellently with Big Lick Brewing's open space just across the street. The latter is one of the many awesome breweries in Roanoke and beyond in Virginia's Blue Ridge.
The patio at Mac and Bob's sits right across from Roanoke College. It's great for students throughout the year and families in town for a visit.
Bonus Outdoor Eats and Drinking Spots
Of course, we can't mention outdoor seating without talking about Golden Cactus in Roanoke, Beale's in Bedford, and Mango's Bar and Grill in Moneta. 
Eat Light and Well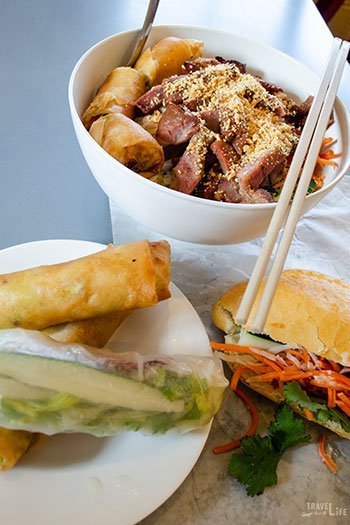 Another spring activity we love is forgetting about our resolutions to eat healthier. And by "we," I mean "me." That's why I'm happy to see all the lighter and healthier places to eat in Virginia's Blue Ridge.
In Roanoke alone, we shared noodles and a Banh Mi from Viet Sub and fell in love with the farm-to-table creations from Local Roots. And then there was Garden Song Eco Cafe, whose Breakfast Crepe and Turmeric Maca Latte provided the perfect fuel to start our day.
If you're into healthy eats, here are some of our favorite Roanoke restaurants that offer that and more!
Have Fun Inside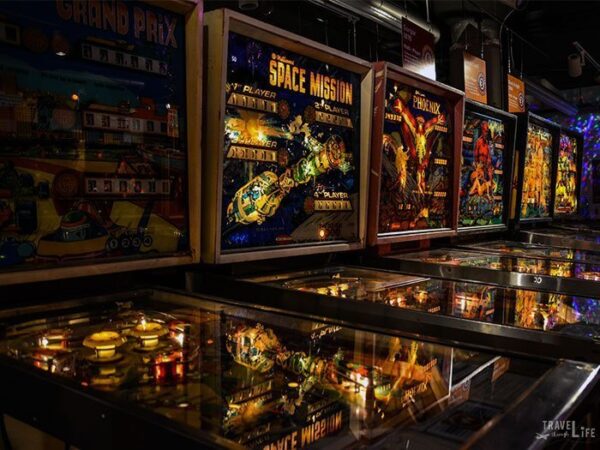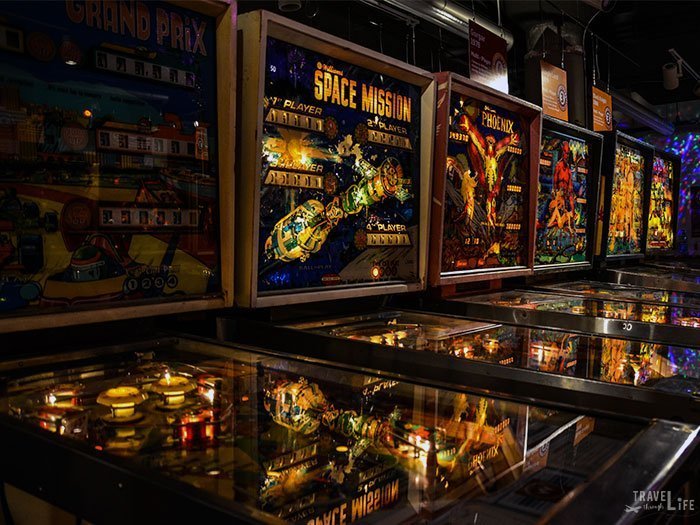 Thankfully, you have plenty of things to do when spring decides to be spring and bring unpredictable weather. The seven-story Center in the Square is filled with interactive fun for everyone.
While there, check out Kids Square, the Pinball Museum, and Harrison Museum of African American Culture. Being fans of trains and modes of transport, we just had to nerd out at the O. Winston Link Museum at the Visitors Center and the Virginia Museum of Transportation.
More VBR Indoor Fun
A visit to the Salem Museum is an awesome way to celebrate the area's oldest settlement. Since you'll be in the area, why not stop by Dixie Caverns for a look at their famed "Turkey Wing" and "Wedding Bell" formations.
And we couldn't talk about museums without a mention of the Taubman. This is one of our favorite buildings in Roanoke from the outside. And inside, it's filled with permanent and rotating exhibits housed in a gorgeous interior designed by famed architect Randall Stout.
Where else should we go when the weather doesn't cooperate in Virginia's Blue Ridge?
Keep Up with Spring Events
If you think you've covered all the spring things to do in Roanoke and beyond, think again. Spring is when many trails and outdoor activities begin reopening for the year, and commemoration events are spread throughout the region.
In March, there's a St. Patrick's Day Parade and Shamrock Festival in Downtown Roanoke. Star City's Down by Downtown Festival in April is a huge celebration of music.
Vinton's volunteer-led Dogwood Festival at the end of April has been going strong for over 60 years and hopefully, you'll get to attend the next one.
More Seasonal Fun
Spring is also the start of the Salem Red Sox (April). When they're in town, you should definitely catch a game. We also must mention Saturdays at the Farmer's Market in Roanoke and the city's Strawberry Festival that takes over our a few days in May.
What events in the area do you look forward to each year?
Stay Close or a Short Drive Away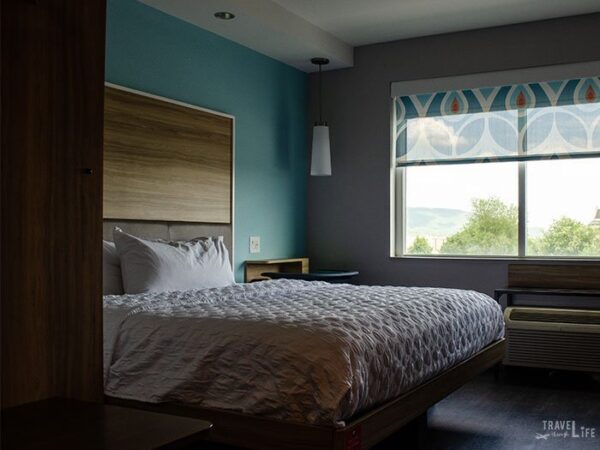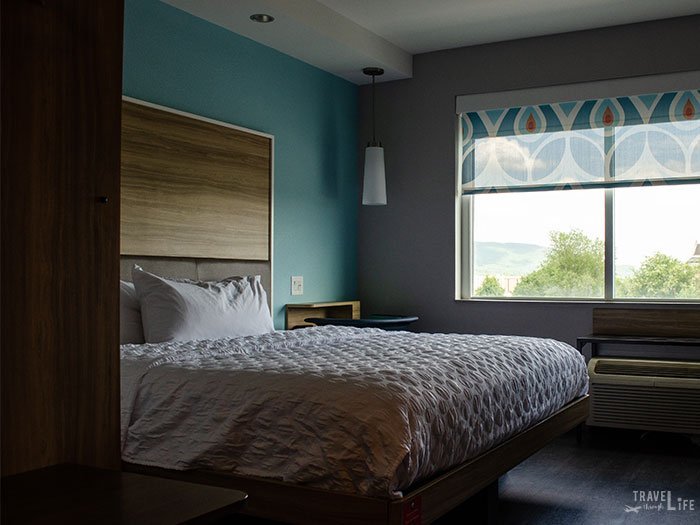 You'll find tons of hotels in Roanoke and elsewhere, depending on where you want to stay and what kind of place you want. We've enjoyed ourselves in the thick of it at Hotel Roanoke and Hampton Inn & Suites in Downtown and also off I-81 in Hollins at TRU by Hilton.
Keep in mind that the area can get busy during spring, with graduations, conferences, and more fun events happening all the time. That's why you might want to book in advance during this time of year.
When Will You be Exploring Virginia's Blue Ridge?
There are so many spring things to do in Roanoke, Salem, and their surroundings in Virginia's Blue Ridge, and we can't wait to keep exploring this region.
If you've never been to the area, I think you should start planning your trip here. And when you do, let us know so we can lend a hand or learn about something to explore during our next visit.
Disclosure Note
Special thanks to Visit Virginia's Blue Ridge for providing us with complimentary accommodations, admission, and meals throughout our stay. All opinions within this article are our own.