Affiliate links linking to products we love may be found within this article. For more info, please check our Disclosure page for more explanation of affiliates and sponsorships.

---
Roanoke restaurants cater to folks seeking all sorts of tastes in Virginia's Blue Ridge. However, we're exploring Star City's lighter fare here. Considering this is America's East Coast Mountain Biking Capital, we know there are plenty of foodies looking to go the nutritional route when fueling their bodies.
So whether you're hopping off the Blue Ridge Parkway, the Appalachian Trail, or just enjoy healthy food and happen to be in the area, these Roanoke restaurants are for you.
This post is a part of our series on Roanoke and the area known as Virginia's Blue Ridge. We've covered weekends there, spring things to do, where to find holiday lights shows and events in Roanoke and beyond, and more.
We've also mentioned this area among our favorite places to visit in Virginia.
Roanoke Restaurants: Healthy Eats Edition
Tuco's Taqueria Garaje
Website | 416 Salem Ave SW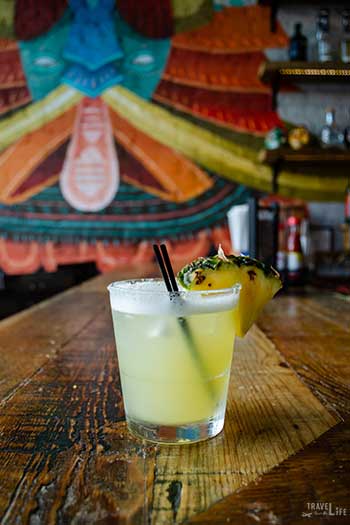 The first thing you'll notice when you pull up to Tuco's Taqueria Garaje is the urban gardens next to the parking lot. And yes, that's where they source some of their ingredients.
Built with reclaimed wood inside a refurbished garage, this Roanoke restaurant is the perfect setting for authentically fresh tacos. We opted for the fresh ahi tuna tacos on corn tortillas and they were absolutely refreshing!
If you're in the mood for a drink, tequila is one of the healthiest forms of alcohol and luckily, Tuco's carries 90-plus tequilas and mezcals.
Tuco's is right across the street from Big Lick Brewing Company, which is one of our favorites in the area!
Garden Song Eco Cafe
Website | 808 5th Street SW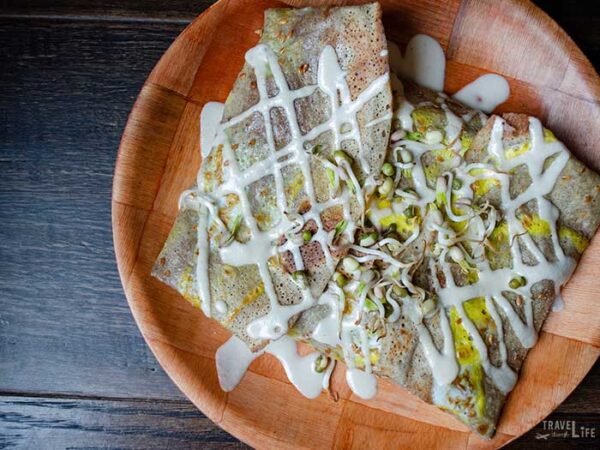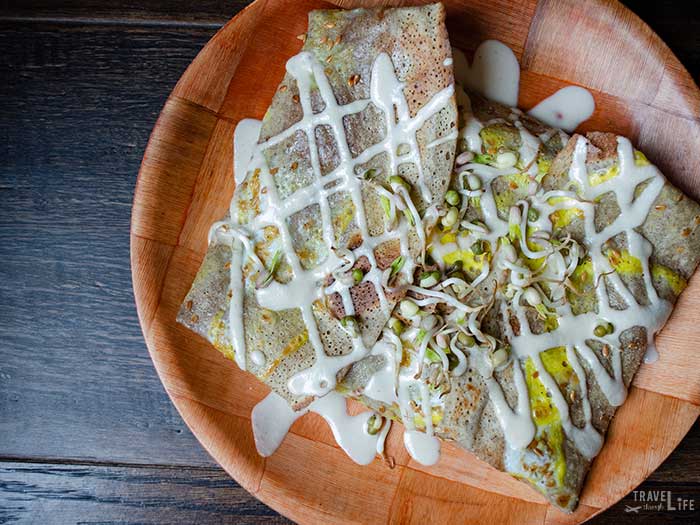 Walk through the doors of Garden Song Eco Café, and I guarantee you will be greeted with the most enthusiastic and loving salutations. Food is treated as medicine here, making Garden Song without a doubt the most health-conscious place to eat in Roanoke.
With toys for little ones, kombucha on tap, locally sourced everything, and superfoods abound; this is not a place to take your picky Aunt Ida who isn't into tempeh or tahini.
Order a gluten-free savory crepe or a vegan BBQ sandwich and show appreciation to your body for all the hard work it does.
Wildflour
Website | 1212 4th Street SW
Located in Roanoke's Old Southwest Historic District, Evie's Wildflour has been fueling minds and bodies of Virginia's Blue Ridge since 1996. Using whole foods and original recipes, everything you taste comes out with a bit of love inside packed inside!
And in case you were wondering, this Roanoke restaurant does a great job of identifying vegetarian, vegan, and gluten-free choices, too!
Viet Sub
Facebook | 1403 Williamson Rd NE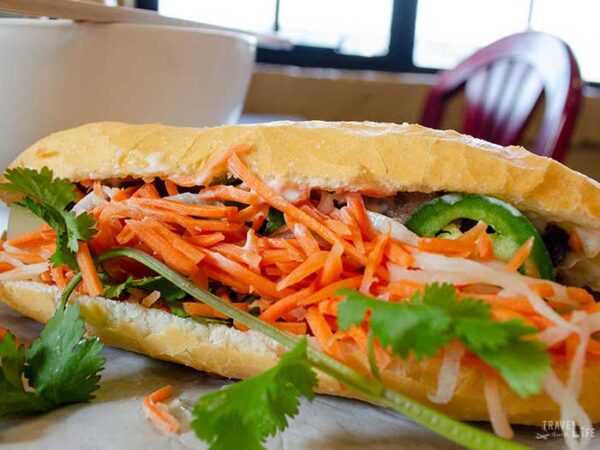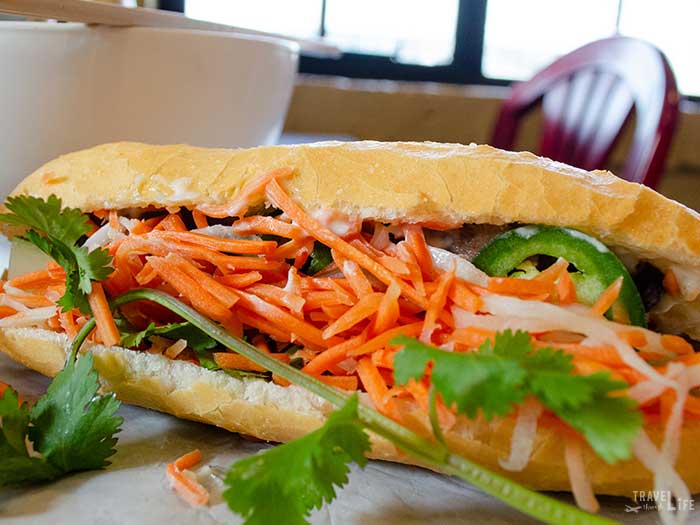 Stepping into Viet Sub took me back to the side streets and plastic stools of Hanoi. Of course, the only thing missing was the Southeast Asian humidity, which is a bonus.
Their food is authentically delicious, as the Bahn Mi will show you. It's served on a traditional French baguette, with a hard and flaky outside and soft, warm inside.
Viet Sub does the Bahn Mi just like we had in Vietnam, but they also offering vegetarian stuffing alongside the traditional Vietnamese ham and pate. If you're looking for less gluten, grab a delicious bowl of Bun Thit Nuong and some fresh spring rolls!
Local Roots
Local Roots (1314 Grandin Road SW) keeps things as close to the Earth as possible. This Roanoke restaurant lives by SOLE (sustainable, organic, local, and ethical).
Oh, and because they keep things locally sourced, the menu changes according to what's on hand. Using the freshest seasonal ingredients from Virginia farmers and their own garden, diners can take pride in knowing where every piece of the meal came from.
While proteins are the star of most meals, the vegetables of Local Roots also shine bright.
Bethlehem Restaurant and Grocery
Facebook | 1613 Williamson Rd
Mediterranean and Arabic flavors unite at Bethlehem Restaurant and Grocery, not far from Viet Sub. Here, you can go vegetarian with some falafel and stuffed grape leaves.
Their colorful vegetable salads and freshly roasted entrees are another winner and will leave you more than satisfied.
Final Thoughts and Yours, Too!
If you're like us, you know that travel isn't always decadent meals that take time to recover from. Many restaurants throughout the world understand that food is fuel and we're thankful that these places in Roanoke are leading the healthy pack.
And this is just another reason we'll be back in this fun part of Western Virginia.
Have you found any healthy Roanoke restaurants that you'd like to share? We'd love to know about them and might even add to our post here. 
Disclosure Note
Many of the meals we cover here were hosted by Visit Virginia's Blue Ridge. However, all opinions within this article are our own.