Affiliate links linking to products we love may be found within this article. For more info, please check our Disclosure page for more explanation of affiliates and sponsorships.

---
There are so many places to visit in Virginia and tons of attractions to discover. If you've decided to spend some time in Old Dominion and have no idea where to start, don't worry.
Our guide is going to help you plan that perfect Virginia travel itinerary around nine awesome parts of the state.
This article was originally created on January 27, 2016. It has been maintained and updated, as of November 2019.
Places to Visit in Virginia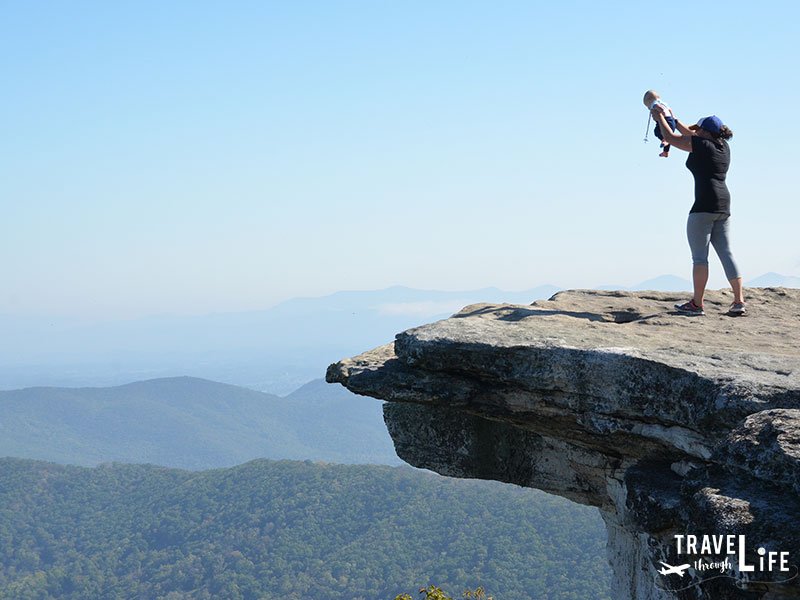 We've got a mix of outdoor fun, the beach, and places to go when the weather doesn't cooperate. So check out these Virginia attractions and places to visit, from the north, east, and west.
If you're looking for a specific place to visit in Virginia, you can always search here:
But also beware. There's a big chance you'll start looking to move here!
Northern Virginia | Washington, DC Area
Northern Virginia (NOVA) is filled with suburbs and places that are commonly attributed to the Washington, DC area. Head out of the nation's capital and you find the cities, towns, and counties of Fairfax, Alexandria, Fredericksburg, Manassas, and even more.
Depending on how you define Northern Virginia, there are plenty of things to do in this steadily growing part of the state. Here are a couple of places to explore in Northern Virginia.
Alexandria
Stay close to Washington, DC in Alexandria and you'll be close to so many wonderful things in and around the city. Walk around Old Town and the Waterfront and you'll forget that the nation's capital is nearby.
Enjoy shopping on King Street and if you're feeling up for a quick day trip away from Alexandria, you have to drive eight miles to George Washington's Mount Vernon.
That way you can learn more about how our first president spent his days there.
Sterling
Sterling is a Loudoun County highlight and very close to Dulles International Airport. The sights found at Algonkian Regional Park and other outdoor getaways are a great reason for you to ask yourself, "Why would I bother going into the city?"
Kids can have fun at Rebounderz and if they're worn out from bouncing around on the trampolines, you can take them to Heritage Farm Museum, which takes the indoor fun and mixes it with education.
Eastern Virginia
Of all the places to visit in Virginia, the East is a really popular spot. There are all the Virginia Beach attractions that keep you coming back, Colonial Williamsburg that takes you back, the Eastern Shore, and so much more.
We even threw in Richmond, although it's technically beyond the diving Fall Line. But don't tell anyone, okay?
Richmond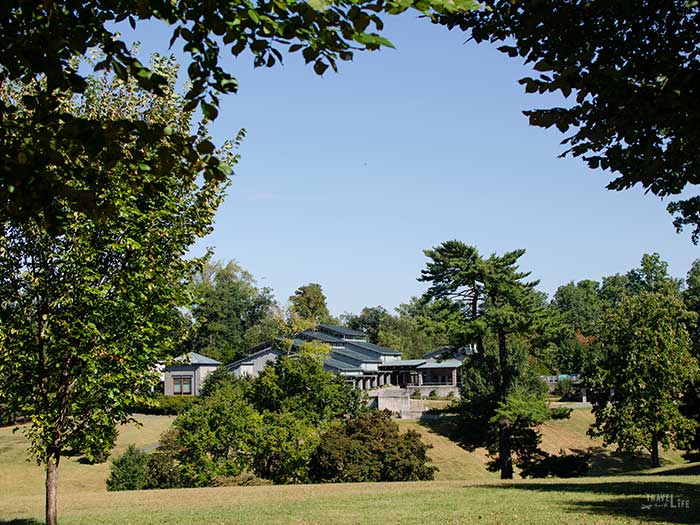 While technically a part of Virginia's Piedmont, Richmond sits far enough east to make the cut here. It's a city filled with Civil War History, but there are tons of other things to do in Richmond.
Make a day of visiting Maymont, enjoying the lavish estate, its gardens, and wildlife center. More beauty is on display at Lewis Ginter Botanical Garden, one of the nation's best.
Outdoor lovers who spend time in Richmond love the easy access to the James River Park System, where running, mountain biking, and kayaking are popular pastimes.
The Virginia Museum of Fine Arts is perfect throughout the year, thanks to traveling exhibits coming through.
Virginia Beach
There are tons of things to do in Virginia Beach, ways to admire iconic views, and hopefully, plenty of time to enjoy that lovely boardwalk.
You can spend an evening at Neptune's Park with a truly impressive statue that accompanies a variety of concerts and shops in the area. But there's more to Virginia Beach than all the awesome oceanfront fun.
On North Virginia Beach's Cape Henry, First Landing State Park provides a wonderful combination of swimming, hiking, and other outdoor fun.
Also, Back Bay National Wildlife Refuge is perfect for those in search of trails and masses of birds to admire.
Newport News
Spend at least a weekend in the city of Newport News and visit its collections found around the Mariners' Museum and Park. You could also go for a walk or run around the Noland Trail, a 5-mile loop around Lake Maury.
Next door, learn about the first commissioned Union Submarine, the USS Monitor. The Virginia Living Museum has splendid living exhibits, an outdoor boardwalk and a planetarium inside.
When searching for more outdoor things to do in Newport News, start with some relaxation time at Huntington Park Beach. It'll be nice to chill out after having so much fun.
Williamsburg
Go back in time when exploring Williamsburg, but don't forget that you'll eventually have to return home.
There are plenty of things to do beyond Colonial Williamsburg, but that's certainly where you should start when wanting to knock out the main attractions.
Visit the Jamestown Settlement and Governor's Palace to enhance your feel for the early Colonial Period.
But you can also spend a lot of time busying yourself at other Williamsburg highlights, including the Watermen's Museum, Yorktown Beach, and Powhatan Creek Park.
Western Virginia
Western Virginia (not to be confused with the also wonderful state of West Virginia) makes up three distinct regions—the Blue Ridge Mountains, the Valley and Ridge, and the Appalachian Plateau.
The beautiful scenery more than makes up for the lack of huge cities in this part of the state. We love mountains and are big fans of this region's Blue Ridge Parkway and Skyline Drive, among other things.
Not only is this area full of our favorite places to visit in Virginia, but it's also a great part of the US to explore during fall.
We included a few of these places in this guide to THE Shenandoah Valley road trip, too.
Front Royal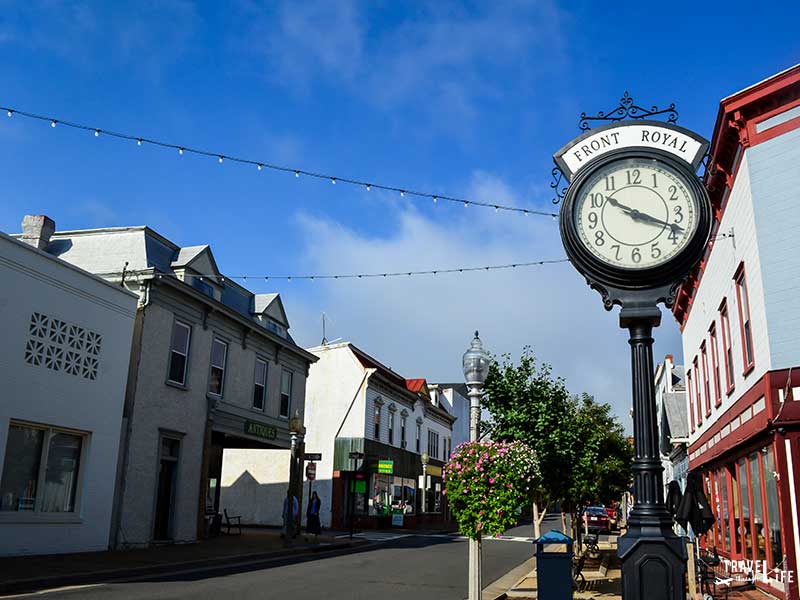 Front Royal is a wonderful base for a weekend stay. There, you can enjoy all the outdoor fun that's offered by the Shenandoah Valley, but there's also a lot of stuff happening in and around the historic downtown.
Known as Virginia's Canoe Capital, you can paddle the beautiful Shenandoah River. You can also learn about Front Royal's place in the Civil War with a driving tour or travel deep down in the Earth with a visit to Skyline Caverns.
There, you'll reach as far as 260 feet below ground. Learn about Virginia's 400-year beer history at the Virginia Beer Museum, but don't forget to grab a brew and some food from Front Royal Brewing Company.
Regardless of how you spend your days in Front Royal, you have to check out more of the awesome food scene at places like Blue Wing Frog. Don't forget about dessert at C&C Frozen Treats, too!
For more info, check out our Front Royal page for weekend things to do and more.
Roanoke and Virginia's Blue Ridge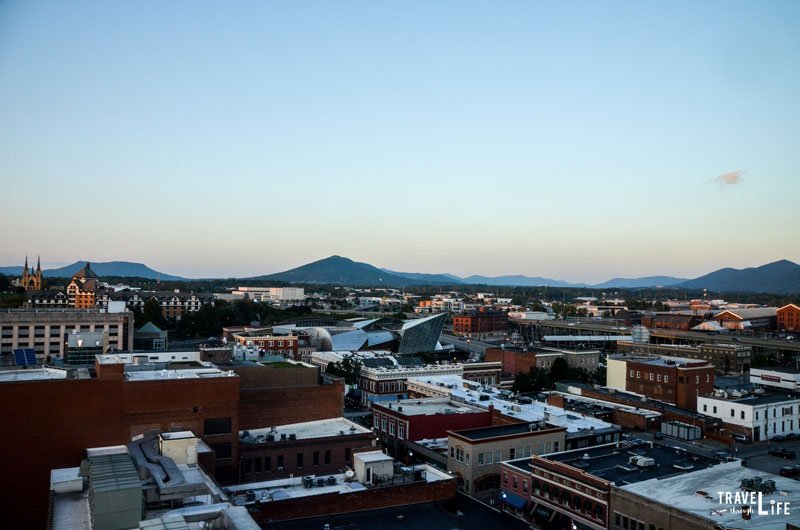 Head to Virginia's Blue Ridge and explore Roanoke, Salem, and more fun spots in the surrounding counties. Star City is emerging as a must-see place to visit in Virginia, and Downtown Roanoke is a great place to start exploring.
Market Square fills up with the Farmer's Market throughout most weeks and you'll find plenty to do in and around the fun-filled Center in the Square.
Drive out to the Roanoke Star and you'll get a beautiful view of the city and its surroundings. The Blue Ridge Parkway runs right by Roanoke and some of the country's best hikes—McAfee Knob being one of them—are a short drive away from Star City.
Don't think this place is only about the warmer months–though spring through fall is a good time to be here. Check out the area's holiday light shows and other festive events and you'll be hooked (like we are) for more!
And if you're hungry, this is an amazing spot to find just about any type of cuisine, including healthy eats.
We've also covered how to enjoy a weekend in Roanoke and Virginia's Blue Ridge here.
Blacksburg
Roanoke is very close to Blacksburg, which means you can get in on the Virginia Tech football fun during the fall. This area is great throughout the year but we also love visiting Virginia's Blue Ridge during spring and think you will, too!
There are so many outdoor things to do in the area, and if you'd like a quick day trip away, check out Cascade Falls. It's on the other side of Blacksburg from Roanoke but totally worth the trip.
Charlottesville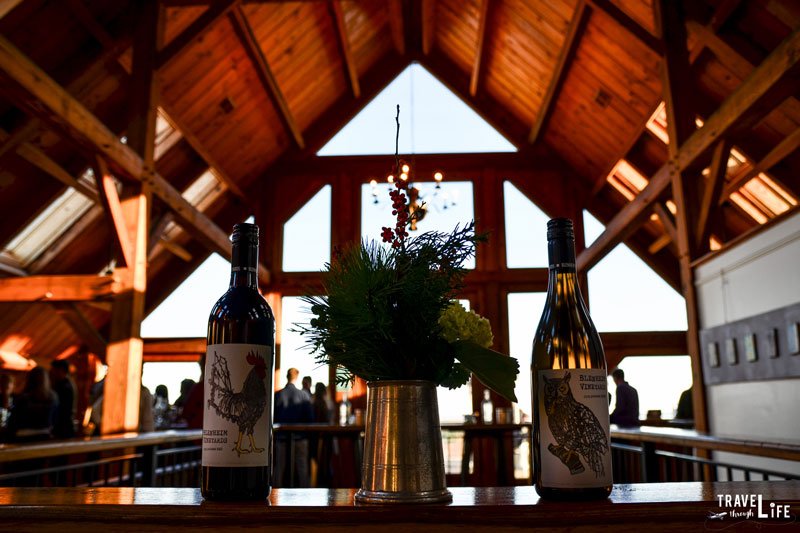 Referred to by locals as "Cville," Charlottesville was home to two US Presidents and full of appealing places to explore.
Explore Thomas Jefferson's Monticello and James Monroe's Highland, but you should also check out Carter Mountain Orchard and some of Virginia's finest wineries (like Blenheim and Jefferson) that surround these iconic residences.
Many people come to attend UVA or admire the beautiful campus, but this is an awesome more-than-a-college town in our opinion.
If you're in Charlottesville, you have to walk through the Historic Downtown Mall, one of America's longest pedestrian malls and full of unique eats and specialty shops for everyone to enjoy.
We think Charlottesville is great throughout the year but really enjoyed our time during winter there!

Our Thoughts and Yours, Too!
We're pretty hooked on the Old Dominion and can't wait to keep coming back. Have you ever explored Virginia or any of these spots in particular? What did you think of the state? Do you have a favorite out of all these places?
I bet you're ready to visit them all after looking through these places to visit in Virginia. Remember that one trip is never enough. You're not running a travel race, which means it's okay to come back for seconds.