Affiliate links linking to products we love may be found within this article. For more info, please check our Disclosure page for more explanation of affiliates and sponsorships.

---
Winter in Charlottesville, Virginia is one of the best times to visit this historic and fun-filled getaway because there are still plenty of fun things to do. Everyone assumes it's the so-called "offseason," but as we found, the place is full of appealing places to explore.
So what can a person do in Charlottesville during the colder months? Follow along as we share how we enjoyed this awesome more-than-a-college town through these fun winter things to do in Charlottesville for your next trip there!
We included Charlottesville in our guide to wonderful places to visit in Virginia, just in case you thought we didn't like it here.
Winter Things to do in Charlottesville, Virginia
Know its Background & Fun Facts
Referred to by locals as "Cville," Charlottesville is also cited as the county of residence (City of Charlottesville) by those who live within the city limits. That's because it's considered a separate legal entity from the surrounding Albemarle County.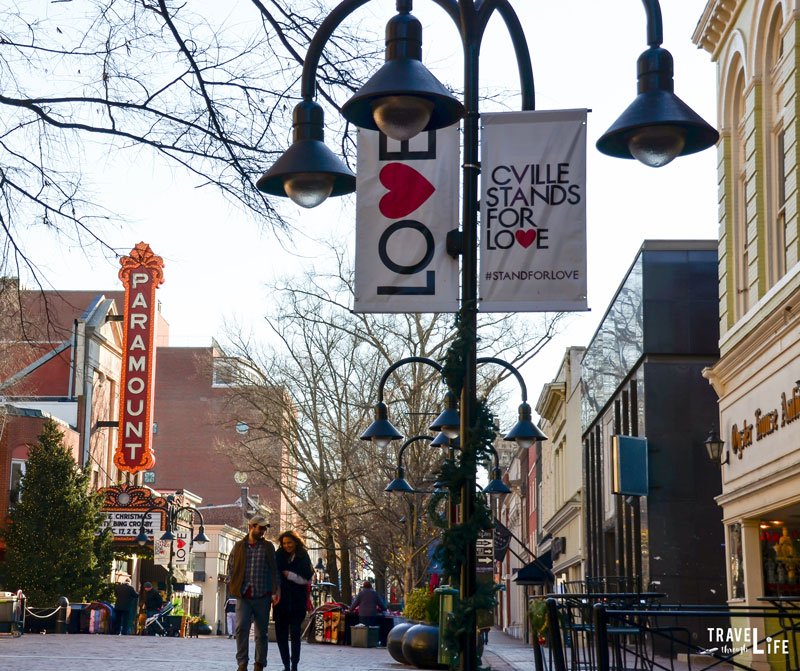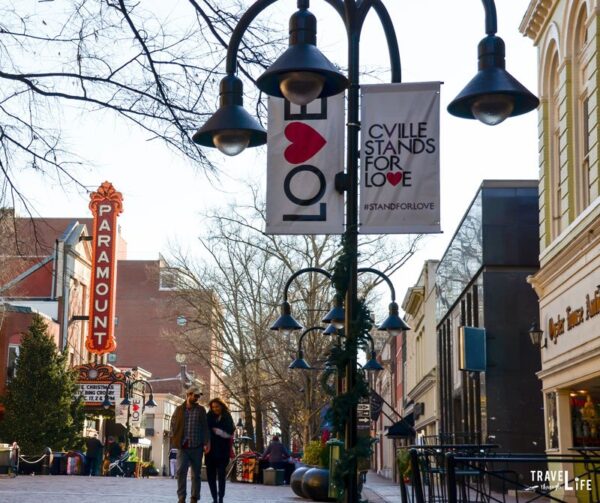 Scratch your head about that one while we throw down another fun fact. Two US Presidents made a home in Charlottesville, which has to be a record for the number of presidents found in a single college town.
This Guide to Historic Charlottesville and Albemarle County by Jean L. Cooper will give you some more background on the area.
Prepare for Winter Weather in Charlottesville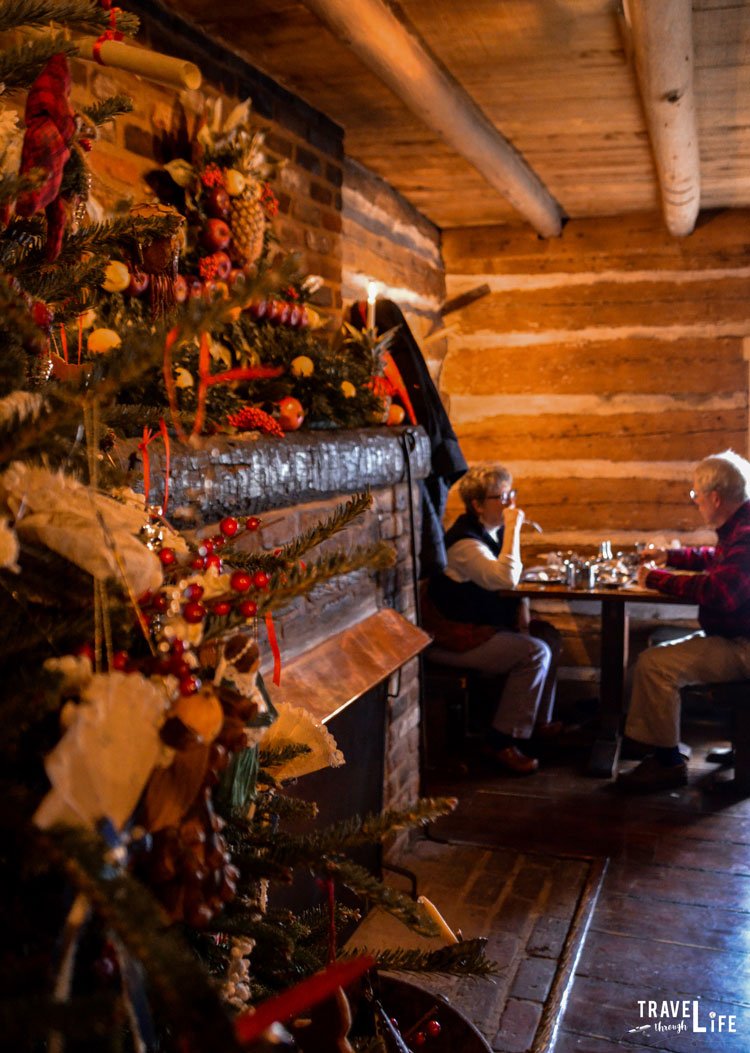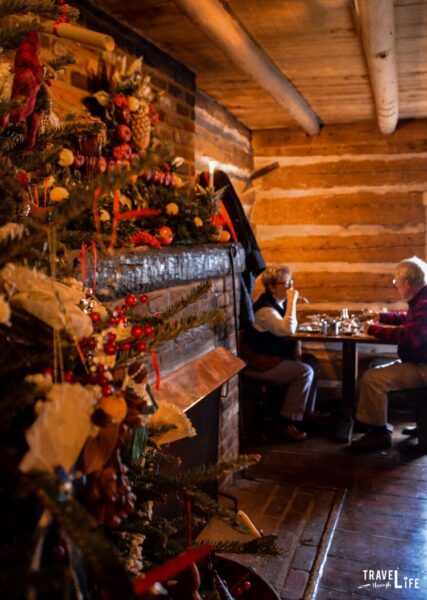 Charlottesville weather is pretty consistently chilly during the winter, though it's not bitterly cold like places further north. We also had a couple of nicer days while visiting the area during the colder months.
Typically, you can expect winter temperatures to reach the high 40s Fahrenheit and drop to the 20s. All you have to do is snuggle up and you'll be totally prepared to explore Charlottesville!
Stay Somewhere Nice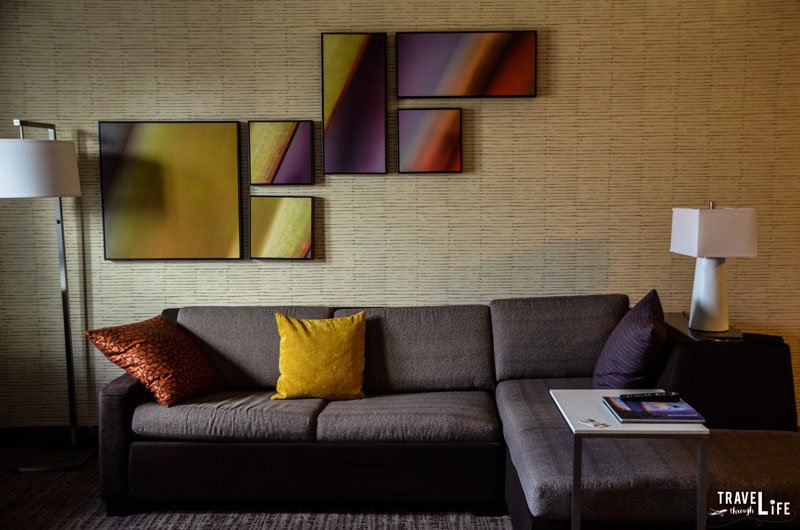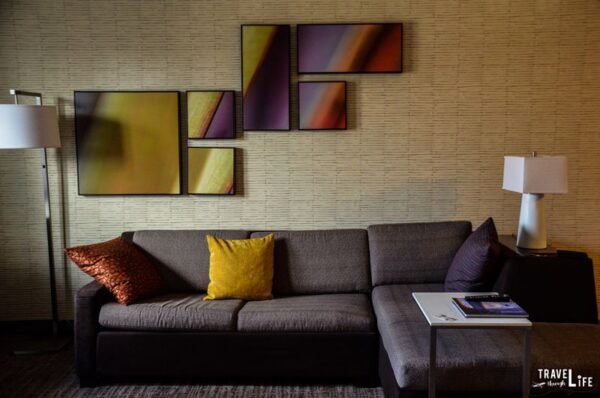 We were thankful to have a weekend at the Residence Inn Charlottesville Downtown. We were really happy with this hotel's spacious rooms and accommodating staff. There are some really nice places to stay in Charlottesville, but not all have an indoor pool, fireplace, and meeting rooms for business travelers.
All rooms were suites and ours included a full kitchen and tons of room, which would be really nice if we needed a longterm stay in Charlottesville.
Explore Winter Events
These fun events are some of the best things to do in Charlottesville, so be sure to check them out if you're there at the right time.
UVA Winter Events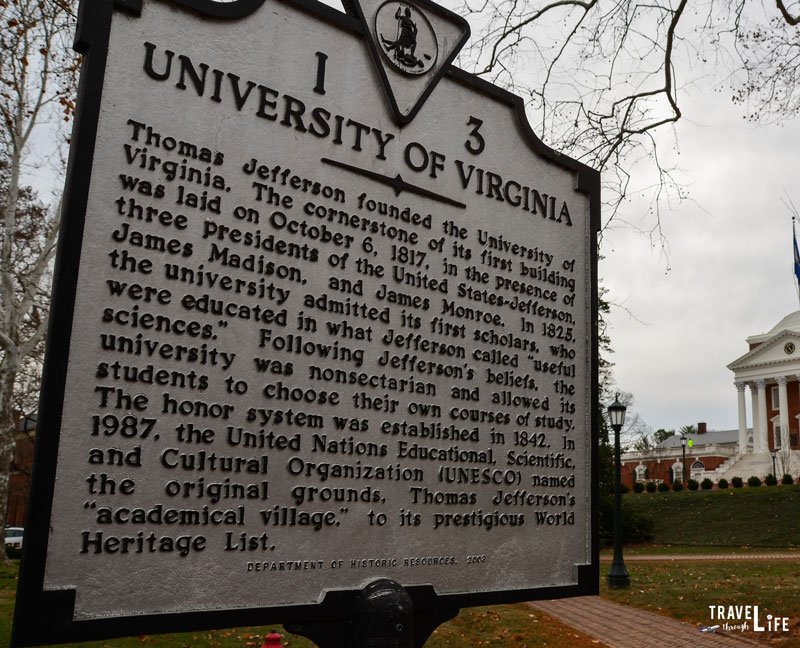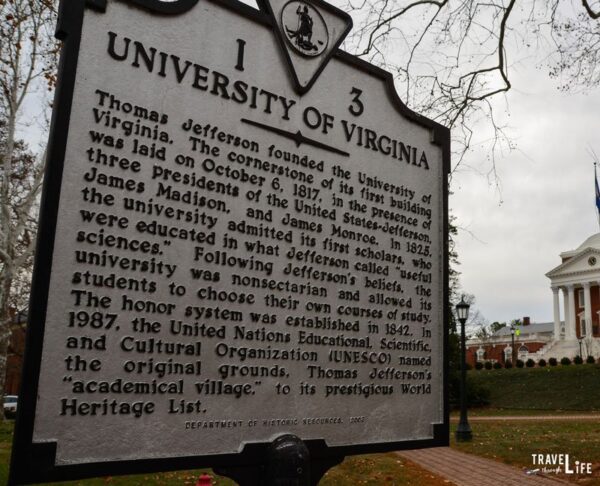 At the end of November, the Lighting of the Lawn at the University of Virginia brings students, faculty, and members of the Charlottesville community together.
Winter in Charlottesville also means that college basketball games at UVA are one of the hottest tickets in town. Support the Hoos as they take on the ACC and the rest of the nation at John Paul Jones Arena (JPJ).
More Charlottesville Winter Events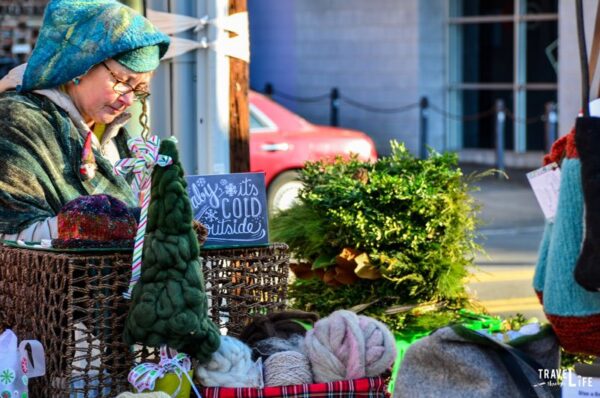 Check for winter-themed performances at the Paramount Theater and enjoy a wonderful show. On Saturdays from end-November through Christmas, the Holiday Market opens up.
Check out their nice collection of local produce, fresh wreaths, and plenty of stocking stuffer ideas.
Walk Around the Historic Downtown Mall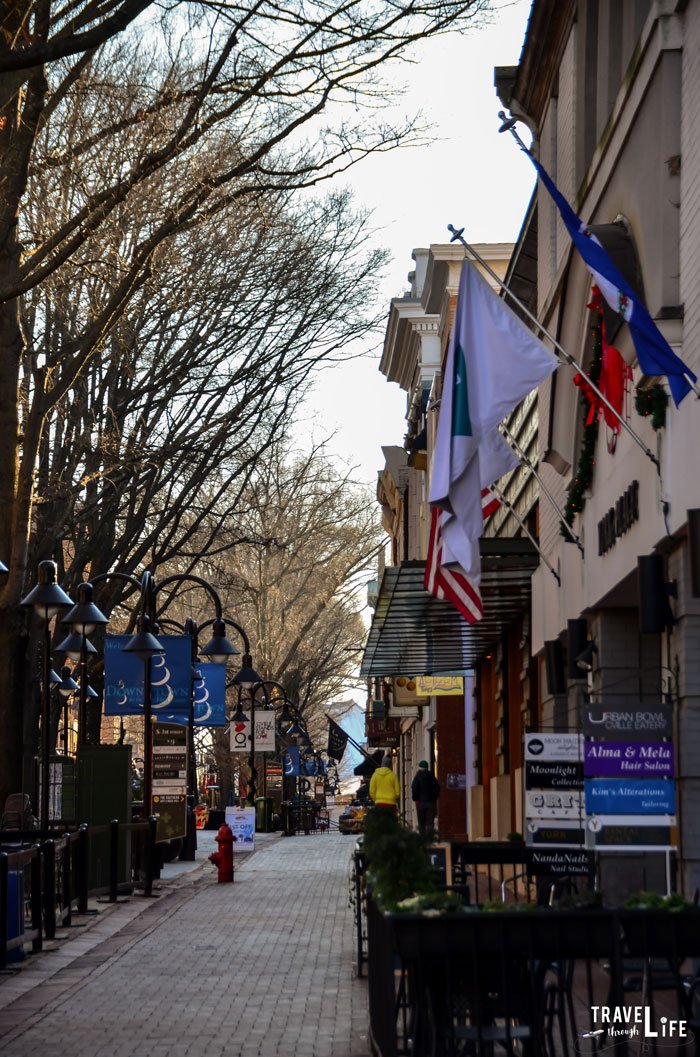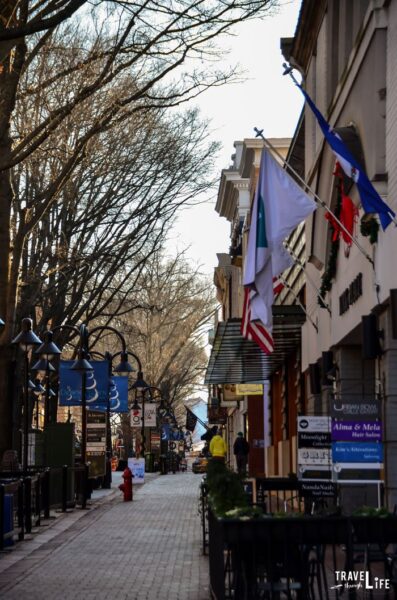 The Historic Downtown Mall is a must when visiting Charlottesville. It's one of America's longest pedestrian malls and filled with unique eats and specialty shops to entertain all.
Catch a movie at Violet Crown Charlottesville and grab a beer or glass of wine with some locally sourced food to take into the auditorium.
The University of Virginia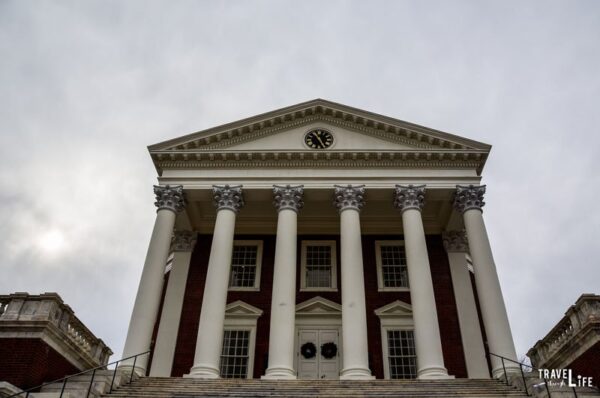 If you're out during one of Charlottesville's 200-plus days of sunshine throughout the year, then please stop by the beautiful University of Virginia campus. Thomas Jefferson founded the school in 1819.
It was also designated as the first collegiate World Heritage Site by UNESCO in 1987. The North Terrace provides a beautiful viewpoint of the iconic Lawn that we mentioned in UVA Winter Events.
Drive Around The Thomas Jefferson Parkway
Drive down Thomas Jefferson Parkway and enjoy some of Charlottesville's best attractions during the winter.
Tour Presidential Homes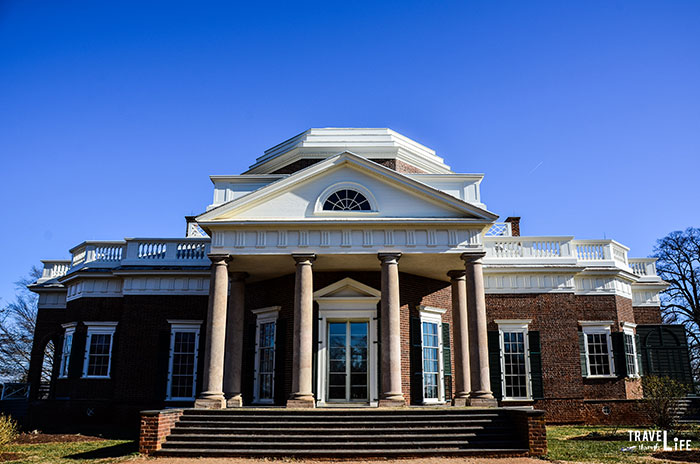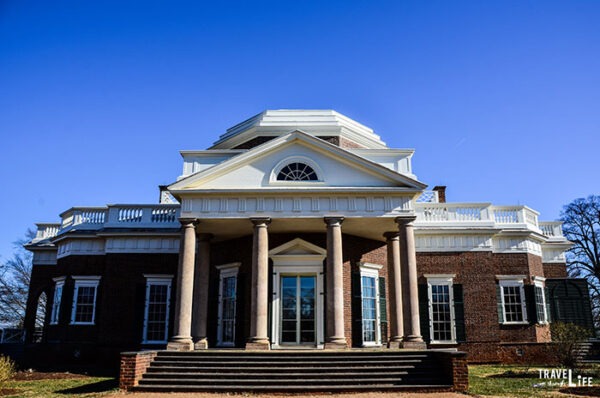 Modern-day heat fills the inside of Monticello, though you'll still want to bring a nickel along for that comparison shot of Thomas Jefferson's home.
James Monroe's Highland is nice as well during the colder months, and thanks to the hard work of historians and archaeologists, the site is revealing more insight into the fifth President's life.
These two places are the top things to do in Charlottesville for history lovers and we can see why.
Eat at Michie Tavern
Michie Tavern originated in nearby Earlysville and but now sits next to Monticello. Enjoy their lovely self-guided tour and before digging into the most delicious (and refillable) fried chicken and sides. You should walk off some of that food along the Saunders-Monticello Trail.
Enjoy Apples and Views at Carter Mountain Orchard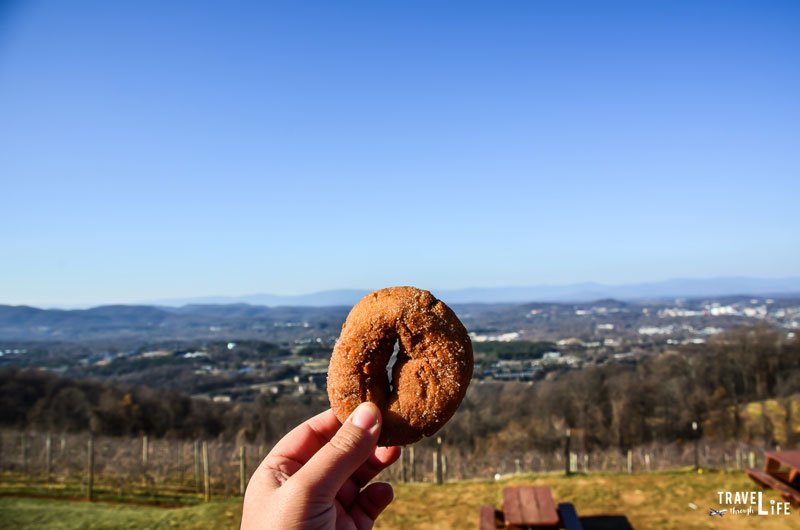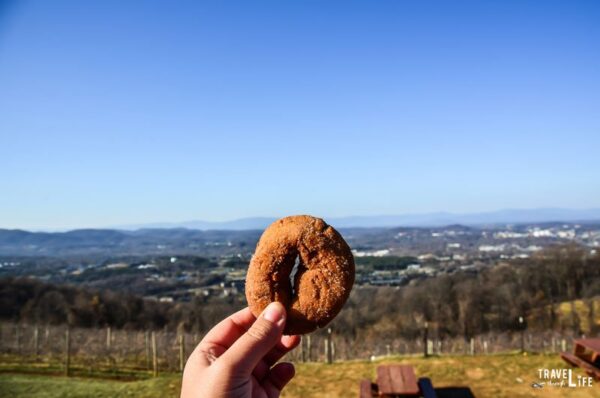 Of course, you can climb the mountain to Carter Mountain Orchard for a view, some delicious hot apple cider, and a photo with a donut in your hand. On second thought, driving might be better.
Chillax at Awesome Wineries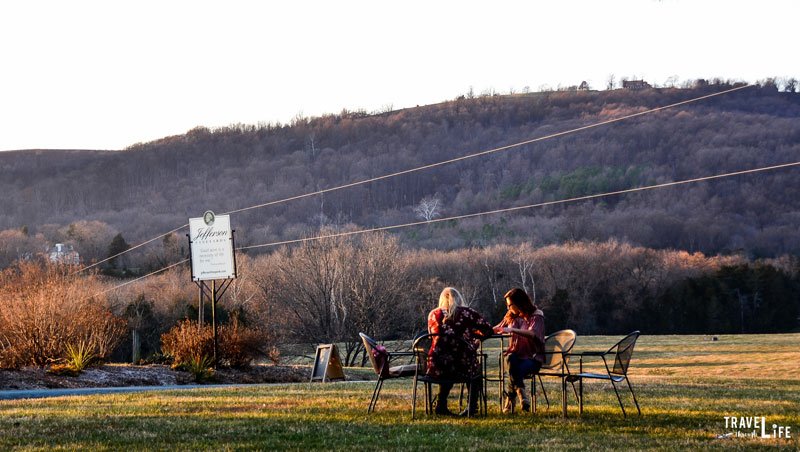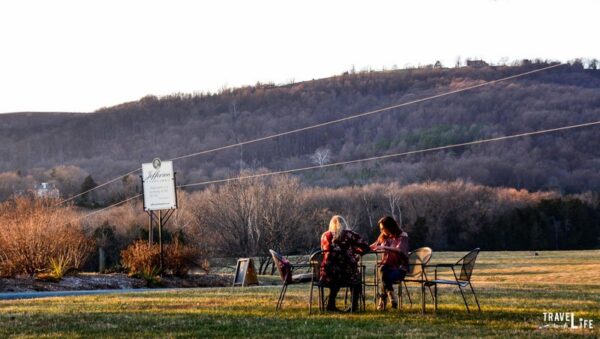 The state's motto these days is "Virginia is for Lovers," but I think they should add "Wine" to it. Thanks to centuries of trial and error and eventual success, Old Dominions is growing as one of America's top wine-producing regions.
I'd recommend exploring Charlottesville wineries by joining a wine tour. That's where a driver will pick you up and shuttle you around to multiple sites. Some people we met along the way traveled around Charlottesville's vineyards via Uber.
Our Favorite Charlottesville Wineries & Vineyards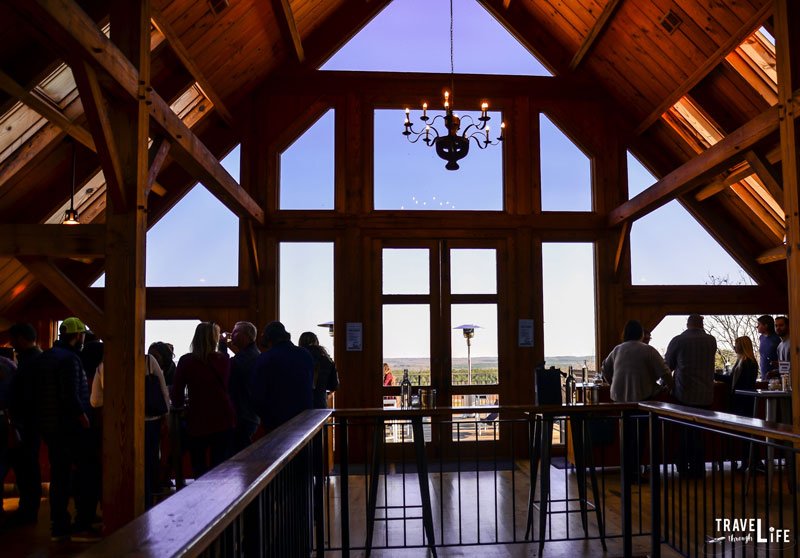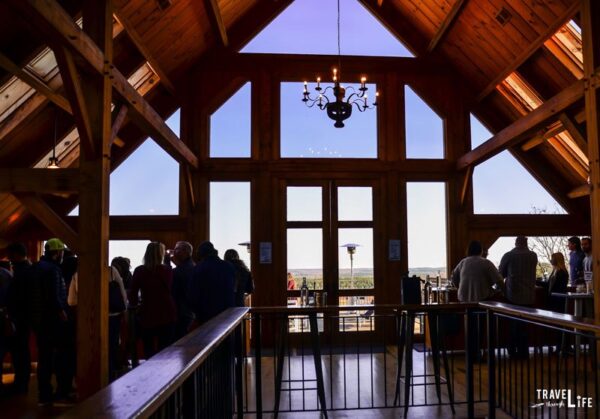 We'd love to go back and explore them all, but for now, our favorite Charlottesville wineries include Jefferson Vineyards, where you can chill outside during occasional warm winter days or head inside to relax by the nice and even warmer wood stove.
Dave Matthews Band fans will seek out the gigantic glass windows at Blenheim Vineyards, where you can cross your fingers and hope that Dave will pop in to make sure things are running smoothly.
Visit All the Breweries
You can also drink tons of local beer in and around Charlottesville. Grab a pint or bottle of Starr Hill, produced by Virginia's second-oldest brewery. Their roots remain in Charlottesville even if they've moved to nearby Crozet.
Spend time exploring the creations of South Street Brewery, which has been revived as the city's, in their words, "longest-running brewery and pub." Hardwood Pilot Brewery & Taproom is near the UVA Hospital and certainly worth checking out.
Many people will drive to nearby Afton to enjoy Blue Mountain Brewery's creations, as well as occasional live music. Devils Backbone Brewing Company is also a short drive away from Charlottesville, offering beers and food throughout the year.
Got a favorite Charlottesville brewery that you'd like to share? Let us know and we might just add it to this section, with your name attached, of course!
Eat More Food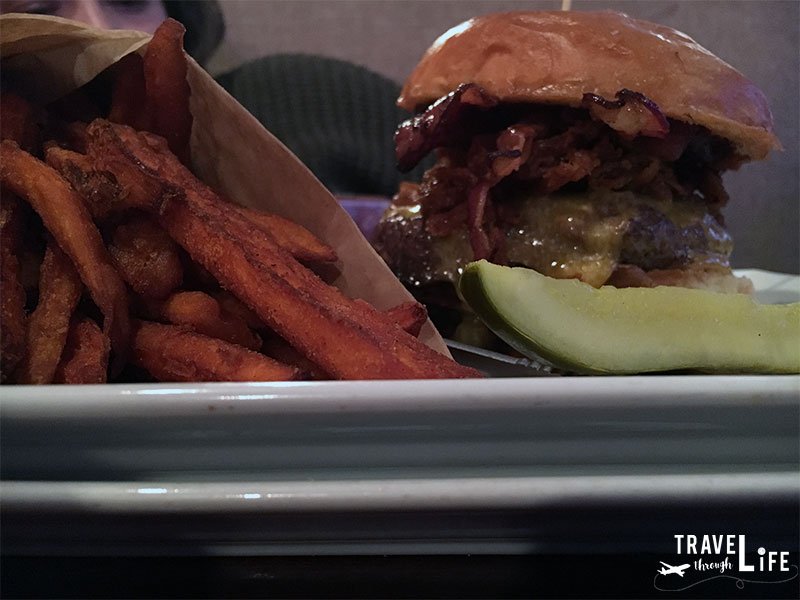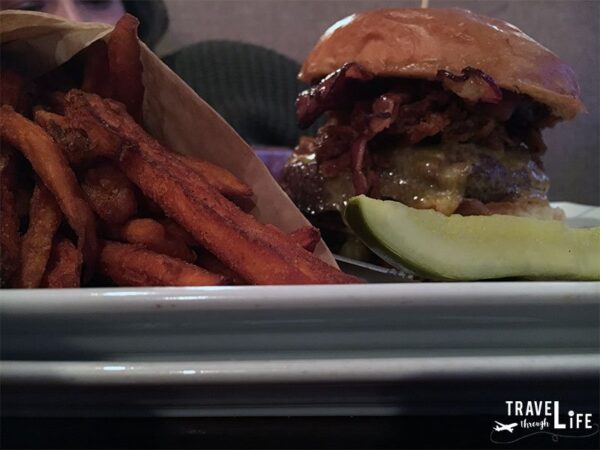 Start your day with some breakfast in Charlottesville at Bluegrass Grill & Bakery or Moose's by the Creek. For lunch, you could easily satisfy yourself with a meal at Michie Tavern's dining room, The Ordinary. Their servers come around offering seconds and even thirds of their delicious Midday Fare.
If you're looking for some lunch elsewhere or dinner, Citizen Burger is a great place to grab one of Charlottesville's best burgers and huge salads. We look forward to digging into more of Charlottesville's casual places to eat but would love to know what you think.
If you've been here or live in the area, what do you think are the best restaurants in Charlottesville?
Drive to Spots Around Charlottesville
Shenandoah National Park and Skyline Drive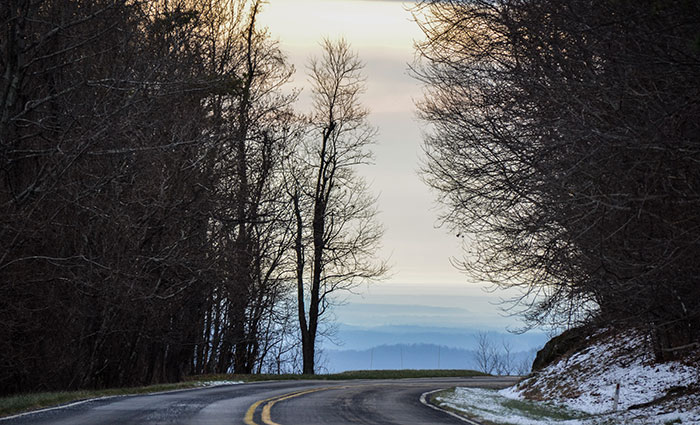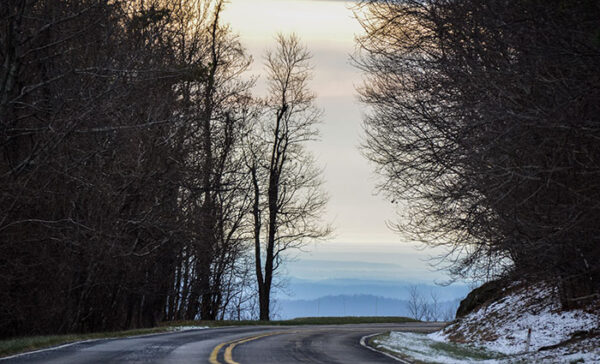 Albemarle County is surrounded by natural beauty, including the pristine Shenandoah National Park. Exploring that park is not just one of the best things to do in Virginia, but throughout the US.
It's a 30-minute drive outside of downtown Charlottesville and Skyline Drive will take you through the park. There, you can hike or park and enjoy the amazing views of mountains and valleys in the distance.
We also mentioned Skyline Drive in our weekend guide to Front Royal and in our guide to THE Shenandoah Valley road trip!
The Blue Ridge Parkway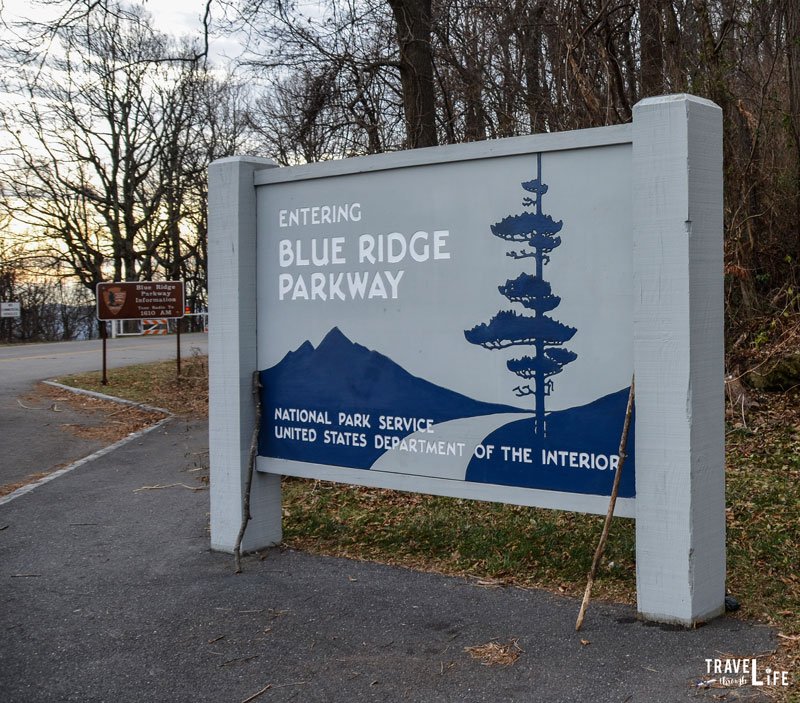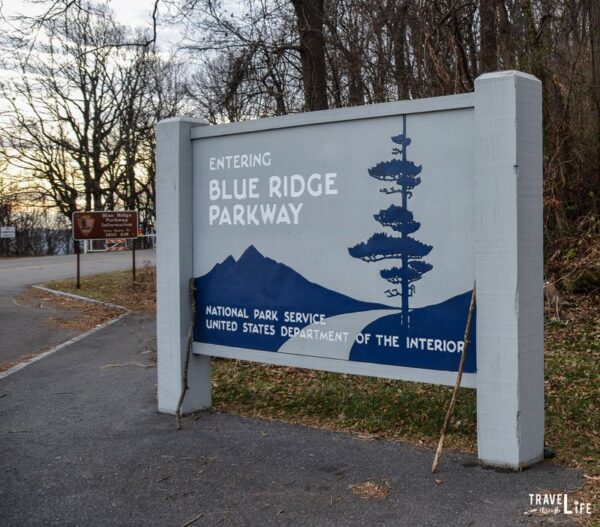 Turn in the opposite direction of Skyline Drive and you'll find the start of the Blue Ridge Parkway at Rockfish Gap. It normally runs uninterrupted from Virginia through spots in North Carolina like Blowing Rock and Asheville.
One thing to be cautious of is that the BRP can shut down during inclement weather that is common during the colder months. We learned this when we were setting out to hike Humpback Rocks and found the Parkway closed off.
Our Thoughts and Yours, Too!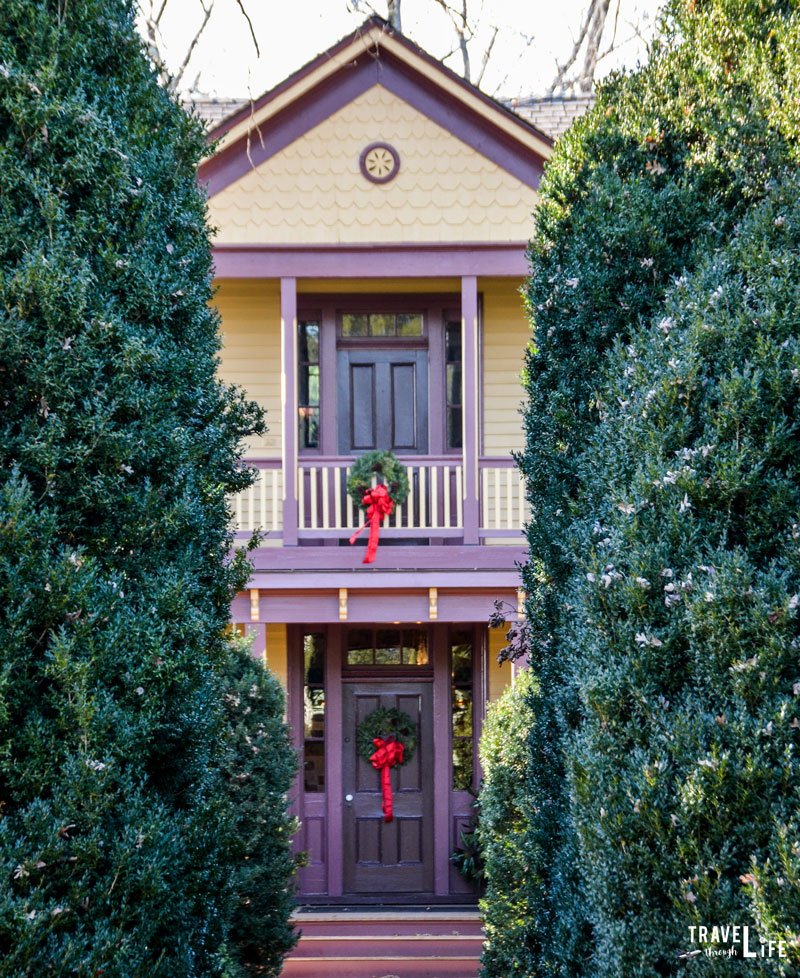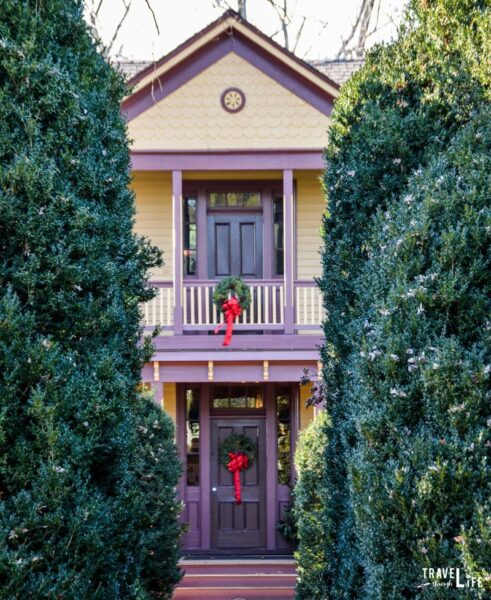 As you can see, the winter months are pretty fun in Charlottesville. We argue that there really is no "off-season" anywhere, but instead, alternative activities. We also found that even the so-called summer tourist attractions can be well suited for winter.
Group them together with the various winter-themed and indoor things to do in Charlottesville, and that's a winning combination!
So what do you think? Are you ready to enjoy these fun winter things to do in Charlottesville? Have an awesome stay and if you've been before, did we leave something out?
Let us know in the comments section below and we'll happily add it with your name alongside!
Disclosure Note
Special thanks to the Charlottesville Albemarle Convention & Visitors Bureau for setting us up with an awesome stay. All opinions within this article are our own.