Affiliate links linking to products we love may be found within this article. For more info, please check our Disclosure page for more explanation of affiliates and sponsorships.

---
I'm always afraid of forgetting memories and never want to forget this one at Suncheon's Jogyesan Provincial Park. The park is close to Jirisan National Park whose snow-capped mountains will dominate the view of our short drive from Yeosu to Suncheon. Inside this park, a locally known path called the Philosopher's Hike has piqued our interest and will connect some beautiful temples that any visitor to South Korea should explore.
We included a visit to Suncheon in our Things to do in Yeosu, South Korea travel guide.
The Jogyesan Philosopher's Hike
Getting to Jogyesan Provincial Park
Driving to Suncheon
GPS Info for drivers – English: 11, Seungjugoemok 1-gil, Suncheon-si, Jeollanam-do Korean: 전라남도 순천시 승주읍 승주괴목1길 11 (승주읍)
Bus Info
From Seoul. Leave from Seoul's Central City Express Bus Terminal. Buses leave every 40 minutes and barring extreme traffic, you should arrive after 4 1/2 hours. 
Getting to Seonamsa Temple
From Suncehon Bus Terminal, take Bus 1 (leaves every 30 minutes) to Seonamsa Buddhist Temple. The trip should take about 1 hour.
Getting to Songgwangsa Temple
From Suncheon Bus Terminal, take Bus 111 (leaves every 30 minutes) to Songgwangsa Buddhist Temple. The trip should take about 1 hour.
Our Story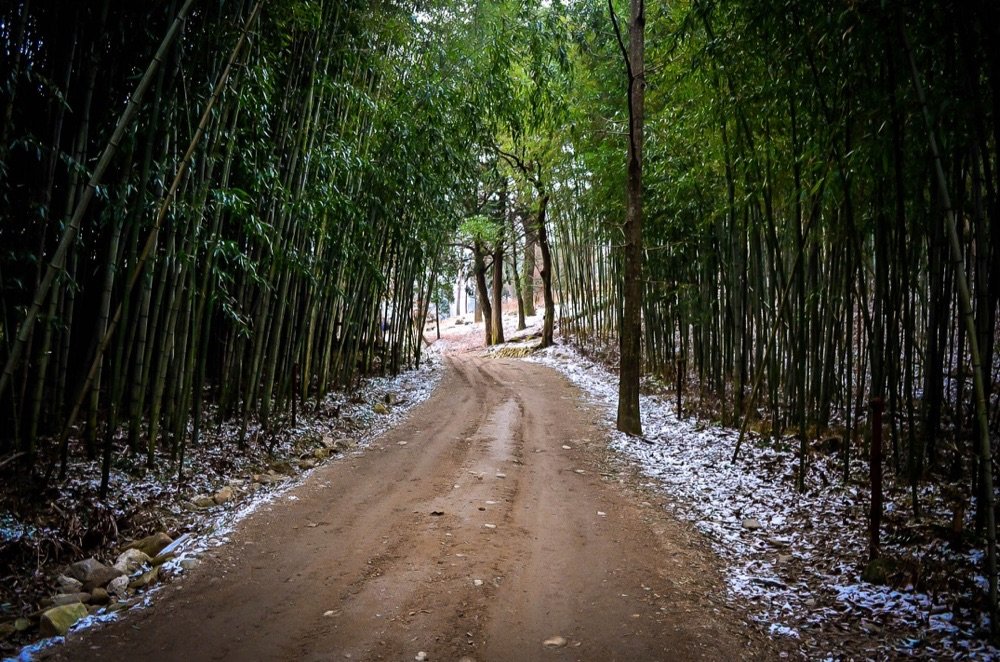 South Korea is full of so many beautiful landmarks and many are found in the mountains. A lot of the country's well-known Buddhist temples lie in mountainous surroundings of the cities and in Suncheon, the two many people talk about are connected by this Philosopher's Hike inside Jogyesan—Seonamsa and Songgwangsa temples. It's about 5 kilometers between the two temples if you take the path and the sights, smells, and sounds along the way are phenomenal.
Seonamsa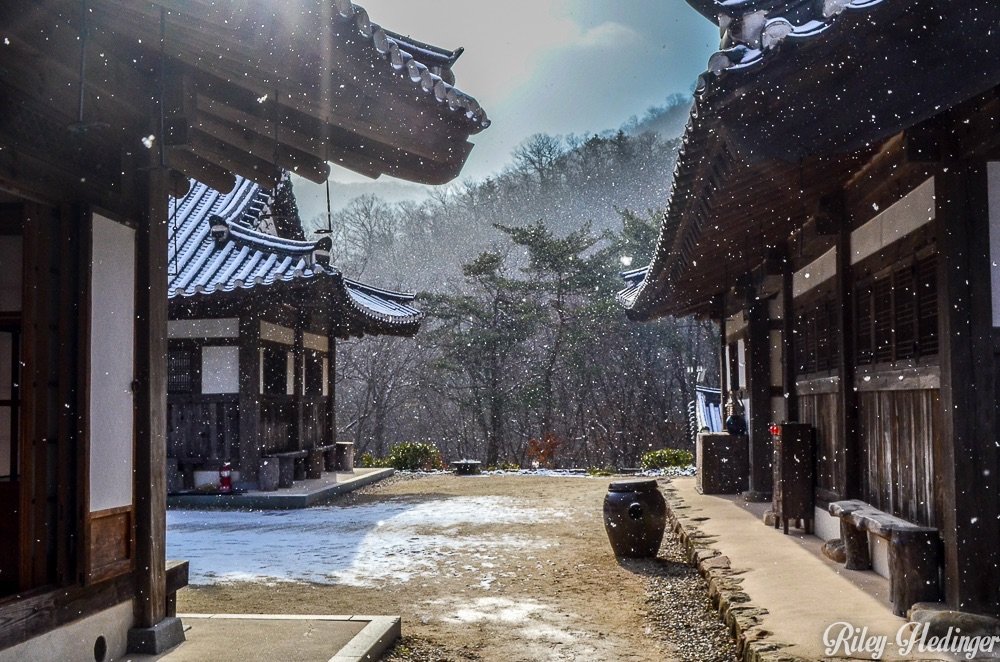 Starting at Suncheon's glorious Seonamsa Temple, the snow resumes from an early morning break. There's almost a festival atmosphere here, with a flurry of activity accompanying the falling snow. Monks walk around and try to keep up their daily business, as our party and others pass through this temple for prayer or a place to get started hiking.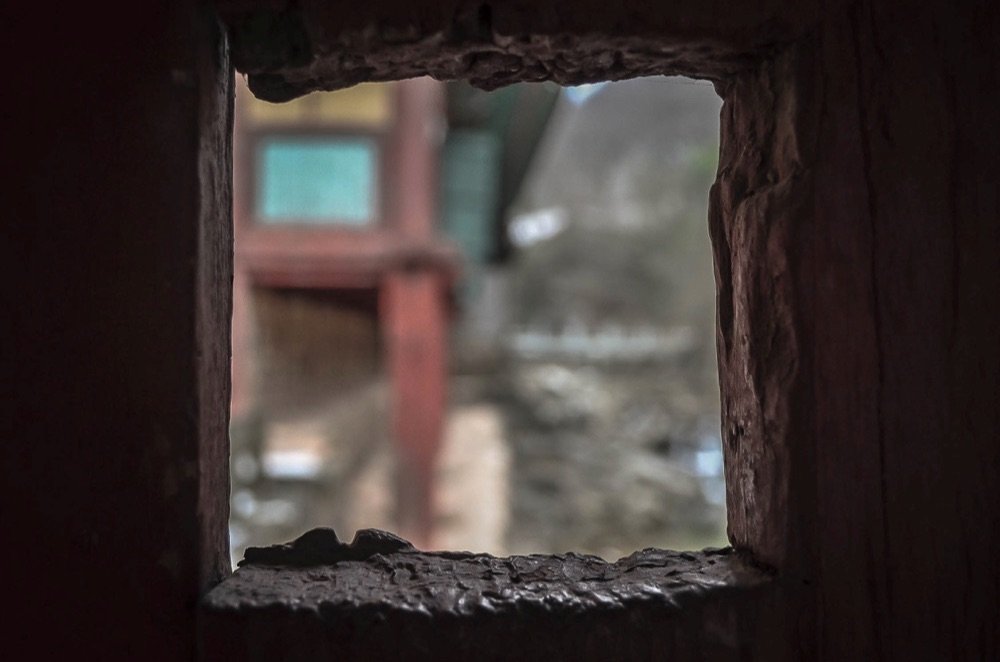 While watching the mixture of snow and sun, our party runs into a kind old gentleman who was, of course, curious about our names and nationalities and all those things that come with first meetings here. Having two sons, the man explains that he's been served a "dung medal" in life and wanted the benefits that come with having daughters. I don't understand why he wants to tell us that, but my guess is that he needs to tell someone.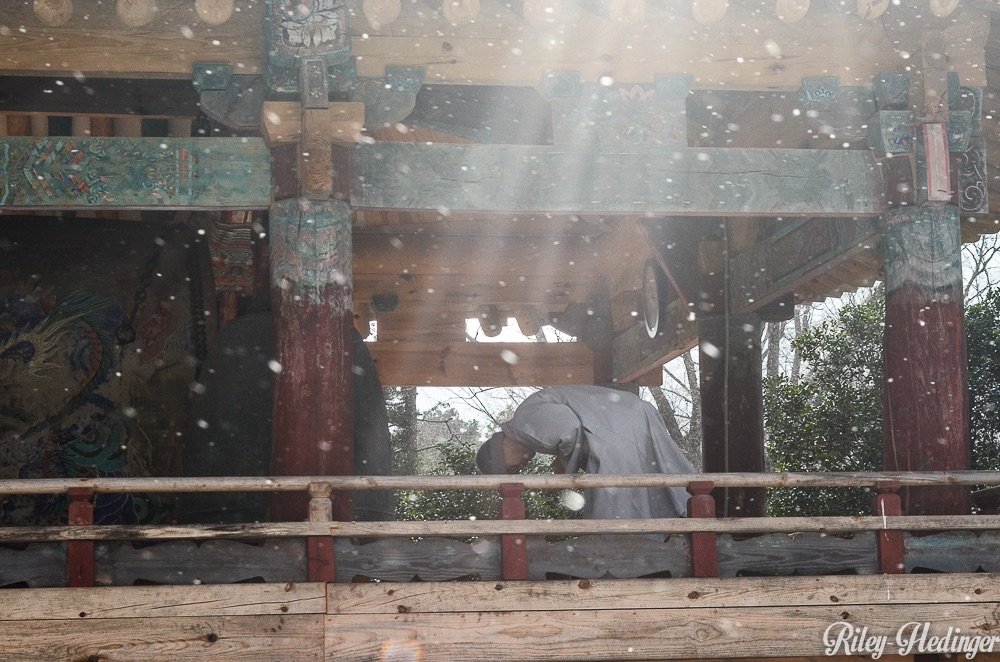 After seeing him and sampling some tea near the temple, we begin walking on the Philosopher's Hike that cuts through Jogyesan Provincial Park. Highlights along the way include stops at an evergreen forest, cutting through, and no snow cover thanks to the canopy layer. This contrast of green with the adjacent white trails makes a welcome contrast to the recent weeks and the hangover found after fall leaves you expecting more color.
Food In Between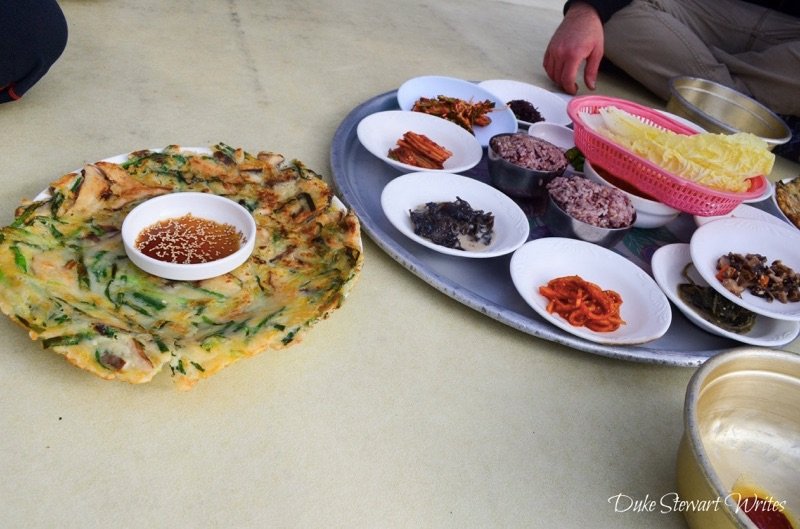 The best part of the day comes at the trail's unofficial midway point and the meal that everyone is waiting for there. One of Korea's finest—bori bap—along with some rice wine inside a warm tent helps us all recharge. A wood stove fights against the outside elements, keeping us toasty while roasting sweet potatoes that visitors seem to enjoy. Loading up on rice and the assorted vegetables that come with this fabulous meal, round two with the cold begins.
Songgwangsa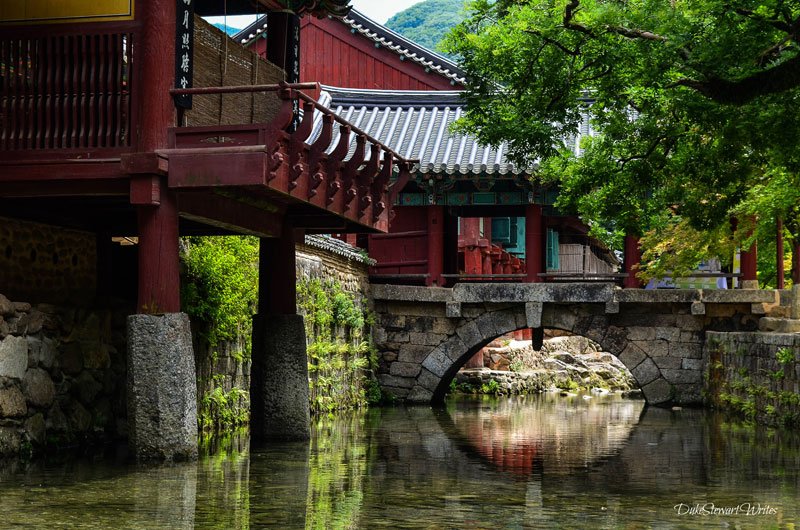 We reach the trail's end at Songgwangsa Temple. Not merely just the end of our journey, this monastery is one of South Korea's most famous temples and packed with beautiful buildings and the careful planning found at Zen complexes. The snow has mostly dissipated by now, but the cold still keeps its grip on the day. The sun edges closer to the horizon and the day reaches its finale, we reflect on the wonderful walk and things along the way.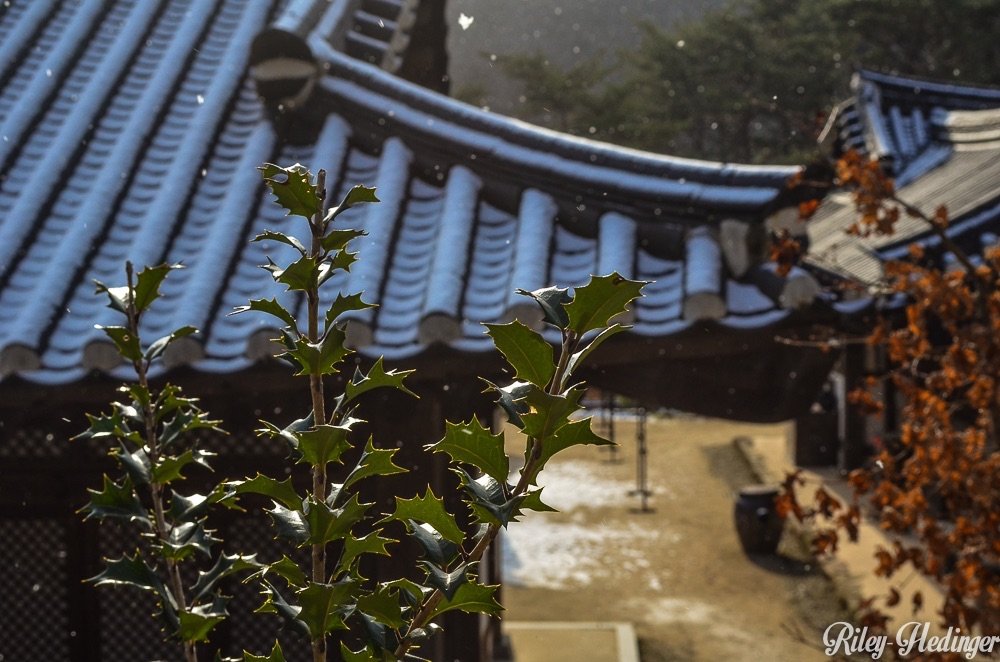 These memories wouldn't have been possible without the suggestion coming from my students, and for the people who decided to join us for this adventure. This Philosopher's Hike between Seonamsa and Songgwangsa temples inside Suncheon Jogyesan Provincial Park is well known among locals but for me, it felt like a true discovery. This cold memory is thankfully stored forever, in a warm safe place deep inside my heart and mind.
Our Thoughts and Yours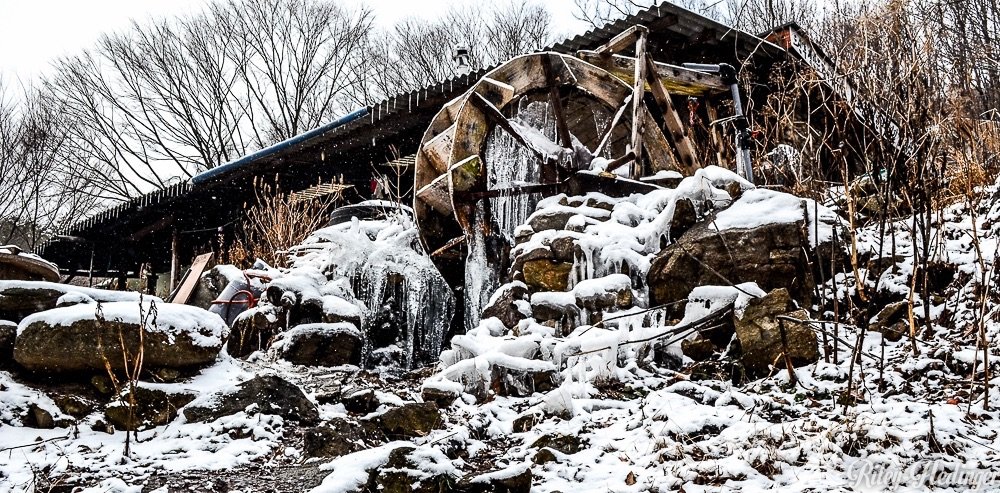 Ever visited either of these two temples? Even if not, what would you make of a place that connected two awesome Buddhist temples? Let us know in the comments section below:) 
This Jogyesan Philosopher's Hike guide is part of our series on South Korea Travel, East Asia Travel, and Asia Travel. It was originally created on August 20, 2017. It has been maintained and updated (as of December 27, 2018) on our blog to reflect current viewpoints and travel destination trends.