Affiliate links linking to products we love may be found within this article. For more info, please check our Disclosure page for more explanation of affiliates and sponsorships.

---
Busan is my favorite of the Big 2 cities in South Korea. Surely I haven't visited them all but between Busan and that huge city to the north along the Han River (aka Seoul), I prefer this southeastern city hugging Korea's coast and home to so many beautiful sights. Why? There are many reasons I love this city but Haedong Yonggungsa temple by the water ranks high on the list of our favorite things to do in Busan.
Do you like Korean temples? We mentioned quite a few of them in our Spring Things to Do in South Korea. Also, if you're traveling to Busan, check here for the best prices availability on hotels in the area!

Haedong Yonggungsa Temple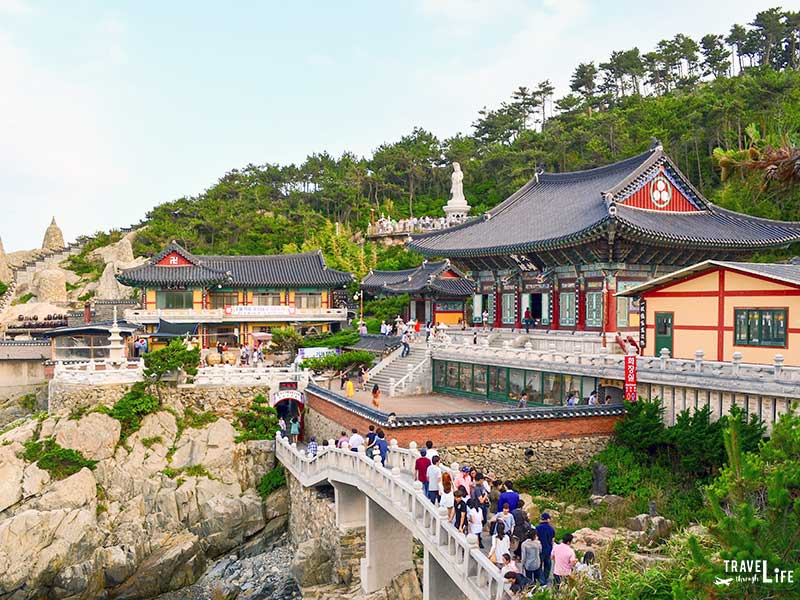 Getting to Haedong Yonggungsa Temple
Courtesy of Naver Maps
Many people go there from Haeundae Station (Busan Subway Line 2) by taking a bus that you can find from Exit 7. Take Bus 181 and get off at the Yonggungsa Temple (용궁사) stop. The trip by bus should take about an hour and is the much cheaper route. If you want to get to Haedong Yonggungsa faster than that, grab a taxi and expect about a 20 minute and 8,000 won ride.
Our Story
First Impressions of Busan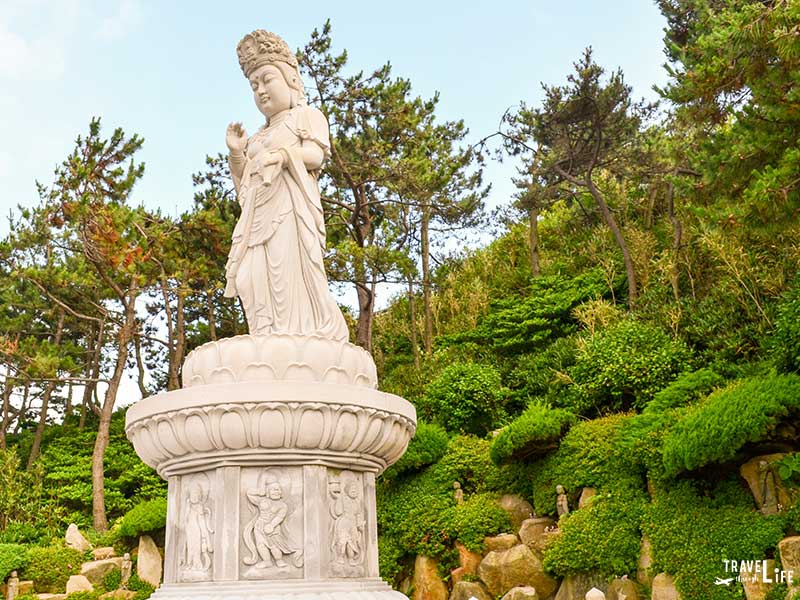 Seoul is also dominated by a huge body of water but Busan just feels different to me. This city pokes out of Korea's nearly 2,500 kilometer-long coastline into the vast ocean surrounding the peninsula. Many attractions come to mind and among the big players are Haeundae and Gwangan beaches. There's also the amazing street food scene in Nampodong and the nearby Taejongdae, as well as Busan's famed crowds roaring for their Lotte Giants. But personally, the best place worth visiting hosts something more sacred.
Haedong Yonggungsa Feelings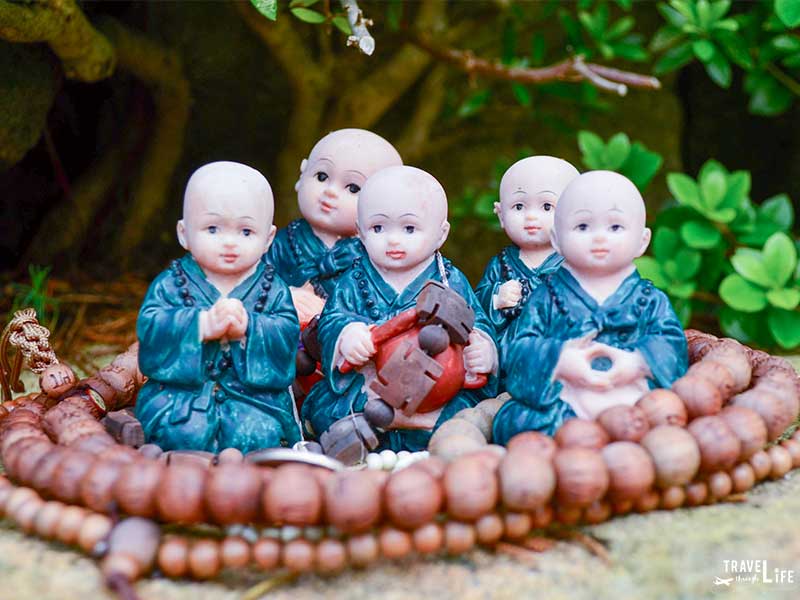 Koreans might not all identify with a religion but these places make me think that some of them do. Haedong Yonggungsa Temple is a lovely place even if it's viewed as too touristy. The weekend crowds might also rub some the wrong way. Like Hyangiram near our home in Yeosu, Yonggungsa makes for a most peaceful getaway with views of the water accompanying sounds of monks reciting Buddhist sutras. Just like other places dominated by the ocean, the sea brings out the best in people and there's a jovial nature that takes over when visiting. But why is it so special? Aren't there plenty of other temples to visit, even in Busan?
Learn more about Korean Buddhism with this book by Frederick Starr!
Location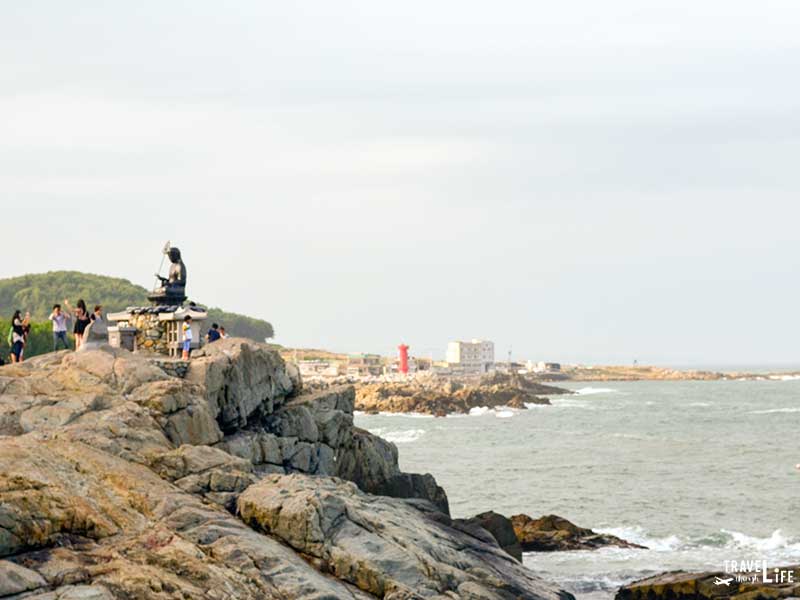 Yes, many people might refer to Beomeosa Temple as the spiritual heart of Busan and personal experience through a temple stay might lead me to rate it as the best. The buildings found within Yonggungsa are nice but might not elicit the emotions found at other temples throughout the country. The location helps create the shining star here. Korean temples usually linger among the clouds tucked away in mountains but this one finds itself right against the water.
Our Thoughts and Yours, Too!
Buddhism and nature are closely intertwined and Yonggungsa Temple's watery scenes are much appreciated by those in love with outdoor scenes. The ocean helps give this place a more colorful appearance if the brightly painted buildings haven't already accomplished that. Add in smells of seawater mixed with incense and a revisit to Haedong Yonggungsa almost becomes a requirement, if not just a wish.
This Busan travel guide is part of our series on South Korea Travel and East Asia Travel. It was originally created on July 3, 2014. It has been maintained and updated (as of December 28, 2018) to reflect current viewpoints and travel trends.