Affiliate links linking to products we love may be found within this article. For more info, please check our Disclosure page for more explanation of affiliates and sponsorships.

---
This will seem like a break from the light-hearted stuff you're used to reading here. Even so, you'll see that the topic at hand is very near and dear to me and should be to you as well. No matter where you're going, you intend to enjoy a meal at said destination. Have you ever thought that the wonderful local food you crave when traveling could go away? That's what Caroline Kamm and her partner Ricardo are trying to prevent, with their initiative called Fresh Data Network. Kamm shared insights about local food systems and their journey to supporting food producers while answering my questions.
Traveling for Local Food
This interview is part of our series on Food Travel and People Who Travel. It was originally created on June 22, 2017. It has been maintained and updated (as of December 30, 2018) on our blog to reflect current viewpoints and travel destination trends.
Fresh Data Network Goals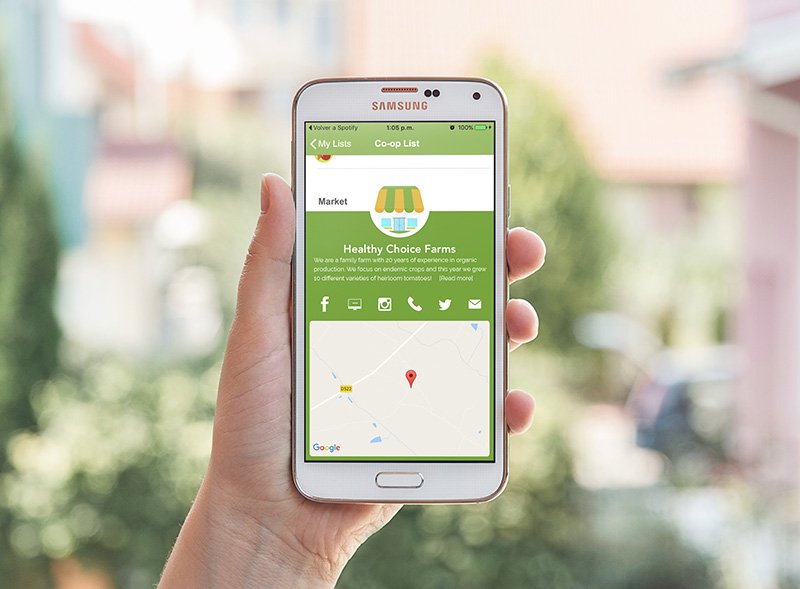 What exactly are you trying to accomplish with Fresh Data Network? 
We created the Fresh Data Network to build an app for consumers to find locally produced food and connect with their producers. The idea is to build local networks of producers, markets, and consumers all around the world, using a single mobile and web-based tool.
This year we released the first version of the app for iOS and Android. Now our work is in connecting with farmers and local businesses to add their produce to the network. We started out in Mexico, where we are working with existing local food organizations to add their members to the platform. And then this summer we are expanding north, to see how the app can be used in local food systems in the US and Canada.
As part of our expansion, we are launching a video series this summer called The Food Less Traveled. Beginning in July, we will be driving from Monterrey, Mexico to Toronto, Canada, interviewing farmers and organizations involved in local food across North America. We really want to present the faces of this movement to a bigger audience. That way we can celebrate their successes and learn from each of these creative initiatives.
Getting Started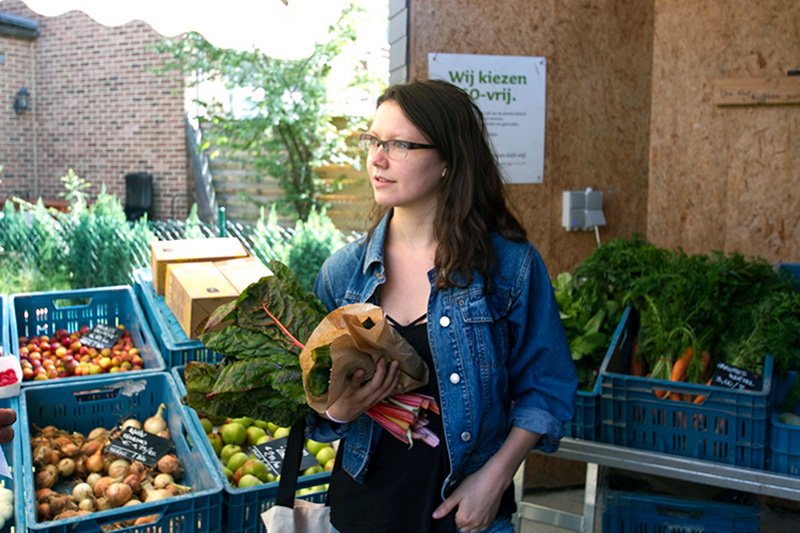 Why did you become interested in local food systems? 
I grew up in rural Illinois with food production all around me. Going to the farmers market was a Saturday morning ritual, autumn means it's time to pick your own apples and pumpkins at a nearby farm, and there is no town event more exciting than the sweet corn festival. Then in high school, my family moved to Toronto and suddenly I was living in a place where hardly anybody had a connection to their food.
Over 80 percent of Americans live in urban environments, which means most of them get their food from big grocery stores and rarely meet a food producer. It was during my studies that I really started to understand the toll that this takes on health, the environment, and on farmer livelihoods. I had the opportunity to do three months of field research in Belgium. There, I interviewed dozens of farmers about the challenges they face. One of the things they spoke about is the number of steps between themselves and the consumer. Because of this, the farmer only gets a fraction of the price paid by the consumer for their food.
That is when I really started to think about local food systems as benefiting everyone in a quite powerful way. Consumers get the freshest food possible, they get to learn about where their food comes from, and they can meet or hear from the person who grows it. Farmers get a bigger chunk of the profit, they can sustain the work they are doing, and they get to have that social connection with their customers. On top of all that, you are reducing the fossil fuels used in transport. You are also able to directly support farmers that use more sustainable growing practices.
The Project's Plans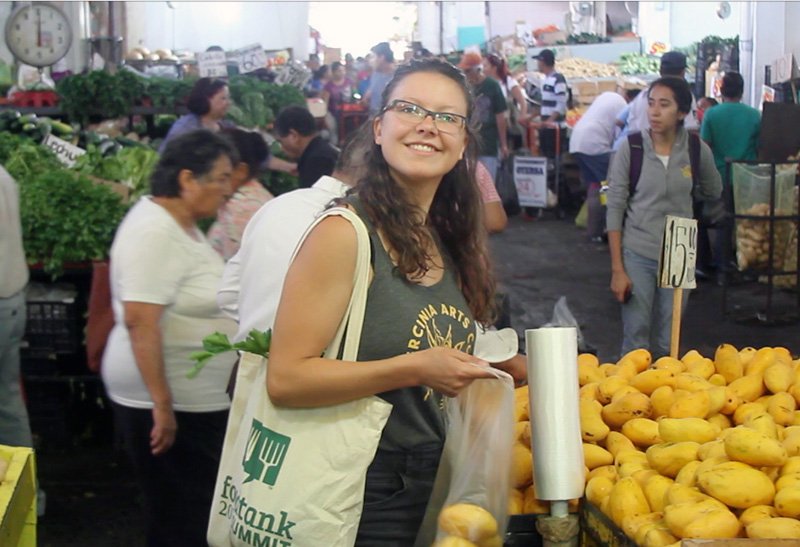 How do you plan to build durable food systems? 
We believe that building a durable food system means empowering producers. All of the technological advancements in the world will not secure a stable and healthy food supply if the benefits never reach the person growing your food. Producers need an equitable income for the food that they grow, they need a seat at the decision-making table, and they need easier access to local markets.
Our goal with The Fresh Data Network is to create a more transparent food system. This will allow consumers to make choices based on a complete set of information. Think about it. If consumers had the power to choose their food based on how it is produced, where it comes from, and who grew it, they could make choices that better support producers and the local food economy.
Empowering producers is also a big part of The Food Less Traveled. Building a durable food system requires using all of the tools at our disposal. It also means learning from the people who are already implementing local food models. We want a larger audience to hear their stories, understand that food production is important, and encourage the public to engage with local food systems in a more meaningful way.
Post-Film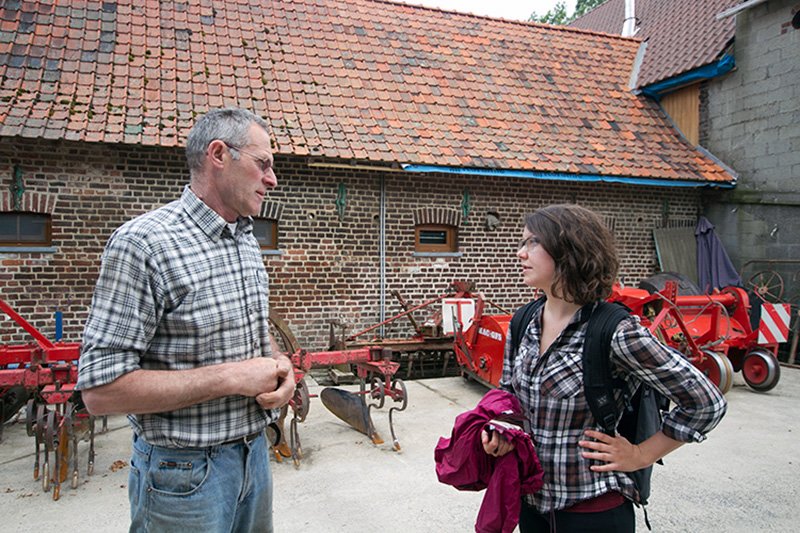 What are your plans after completing your film project? 
Next, comes the work of getting the series to as big an audience as possible. We are partnering with a number of organizations in food and farming, hoping to make as big of an impact as possible.
This year, we will also be adding new regions to the Fresh Data Network. By the time we reach Toronto we will have met dozens of local farmers and visited numerous markets, and we hope many of them will choose to join the platform. It is completely free for farmers and vendors to sign up. We are always happy to walk people through the process.
Apart from that, I am beginning grad school in Toronto and plan to focus my Fresh Data efforts on the Ontario food system. My co-founder, Ricardo, will be returning to Mexico. There, he'll continue working with our developers and adding producers to our network there. We will be releasing a new, polished version of the platform in the coming year, along with a wider presence across North America.
Advice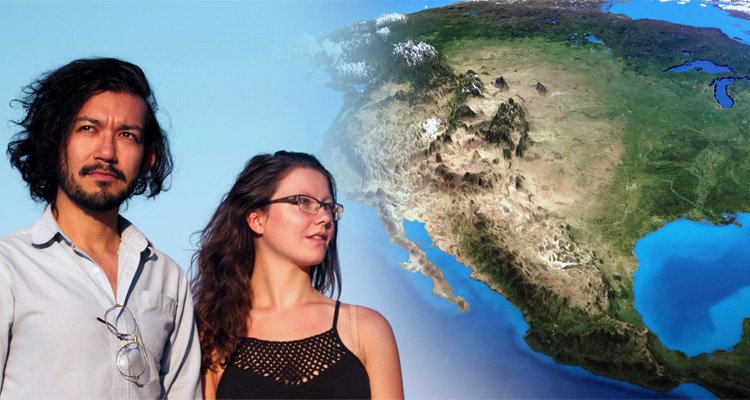 Anything you'd say to someone who thinks they can't do what you're doing? 
When we decided to do The Food Less Traveled, we really began with nothing. A start-up like ours doesn't have a marketing budget to spend on documentary film-making. So in some ways, it seemed impossible. But from the first day we treated it like a certainty. We reached out to sponsors as though it were a project set in stone, and one-by-one they believed in us.
My biggest piece of advice is that if you don't believe in yourself and your idea, no investor or sponsor is going to either. We have been grinding for months to get the list of sponsors we currently have for The Food Less Traveled. I can say that the first round of emails and cold calls were pretty scary. But if you believe in your ability to deliver and you keep the pressure on, eventually you will find partners to support that idea. You have to let rejections roll off of you. Why? Because the one thing that you are selling is the confidence and competence of your team.
For start-ups, find your niche and do research on who is funding that type of work. We initially planned to start the Fresh Data Network in Canada or Belgium. But after a lot of research, we found that Mexico had better funding options for social enterprise. My co-founder is Mexican, which made that shift possible. Still, we wouldn't have known that if we hadn't looked for our particular niche.
Final Thoughts on Fresh Data Network/Local Food Question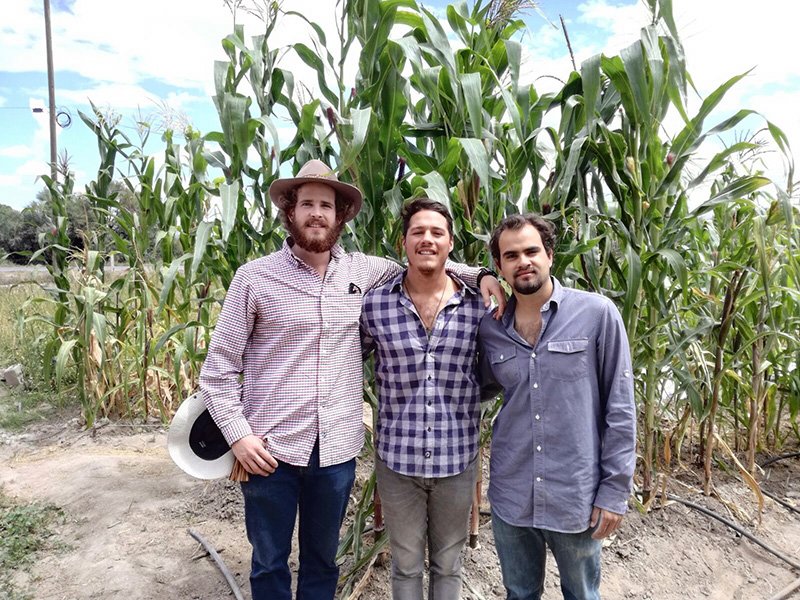 If Caroline and Ricardo connect even just a few dozen producers, markets, and consumers in our part of the world, I think that they'll have done a good service. What do you think of their ambitious project? Do you know of anything similar happening in your area, regarding local food and/or related movements? I'd love to know more about it. Let me know in the comments section:) 
DISCLOSURE: I may be an affiliate for products that I recommend. If you purchase those items through my links I will earn a commission. You will not pay more when buying a product through my link. In fact, I oftentimes am able to negotiate a lower rate (or bonuses) not available elsewhere. Plus, when you order through my link, it helps me to continue to offer you lots of free stuff. Thank you for your support!