Affiliate links linking to products we love may be found within this article. For more info, please check our Disclosure page for more explanation of affiliates and sponsorships.

---
Hyatt Place Charleston/Historic District is a place we've had the pleasure of staying at more than once when visiting one of the most fun cities in South Carolina. We normally don't frequent the same places but this one has a lot going for it. Thanks to its great location, amazing service, and spectacular rooms with a view, Hyatt Place is our favorite hotel in Charleston and we don't see that changing anytime soon!
This post is a part of our blog's series on South Carolina travel. You can check availability and best prices on Hyatt Place Charleston/Historic District here. 
Hyatt Place Charleston/Historic District
Fun Facts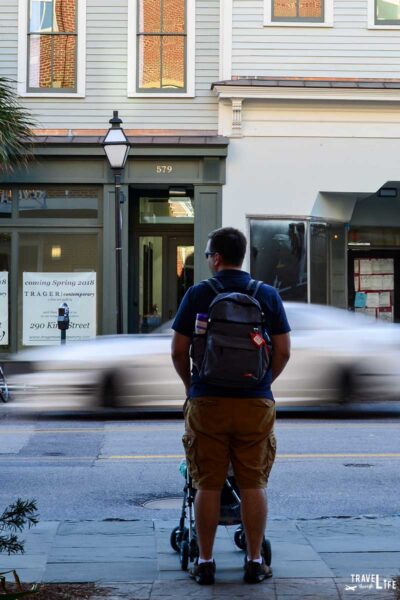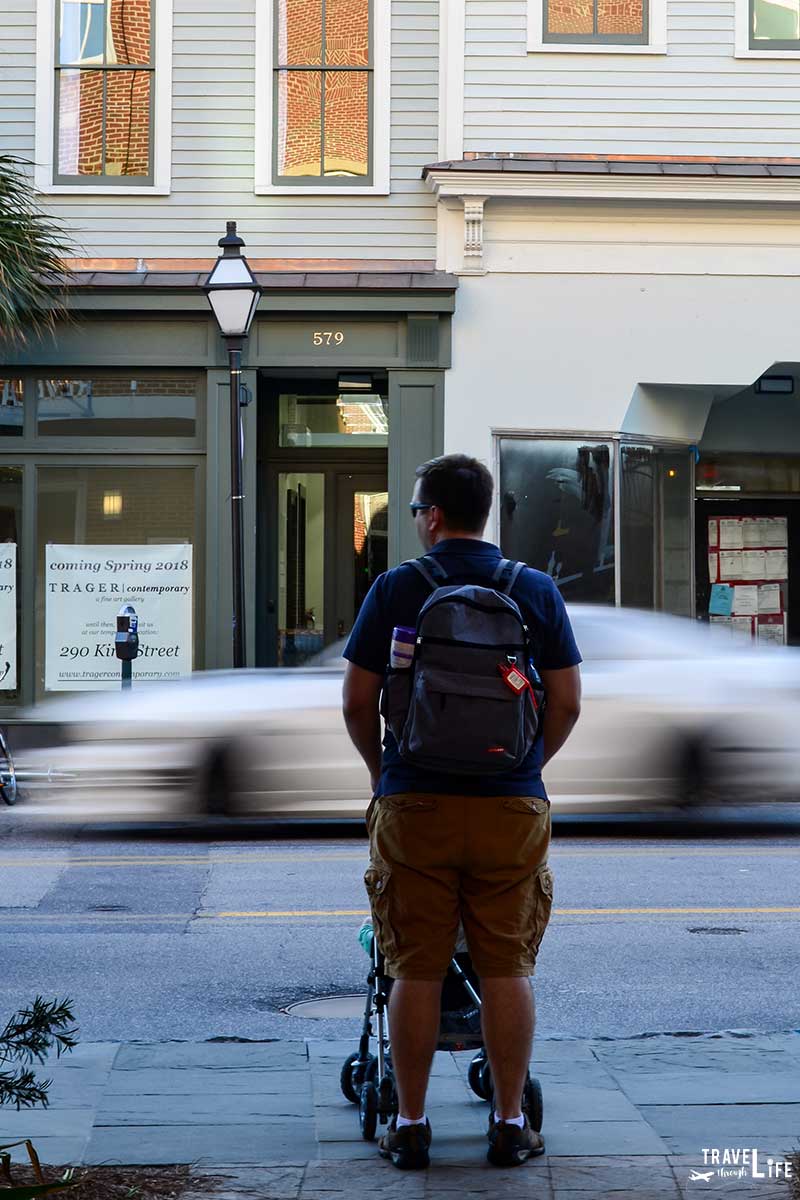 Hyatt Place is right on King Street and attached to Hyatt House, which means you have two fun and unique ways to stay in Charleston. There's an indoor pool, workout room, and huge space for meetings (8,000 square feet!). It's located in the neighborhood known as Upper King, where you'll find easy access to Charleston's Historic District. Stick around in Upper King, though, and you'll see that this once-forgotten part of the city is now filling up with awesome places to eat and things to do nearby.
Excellent Service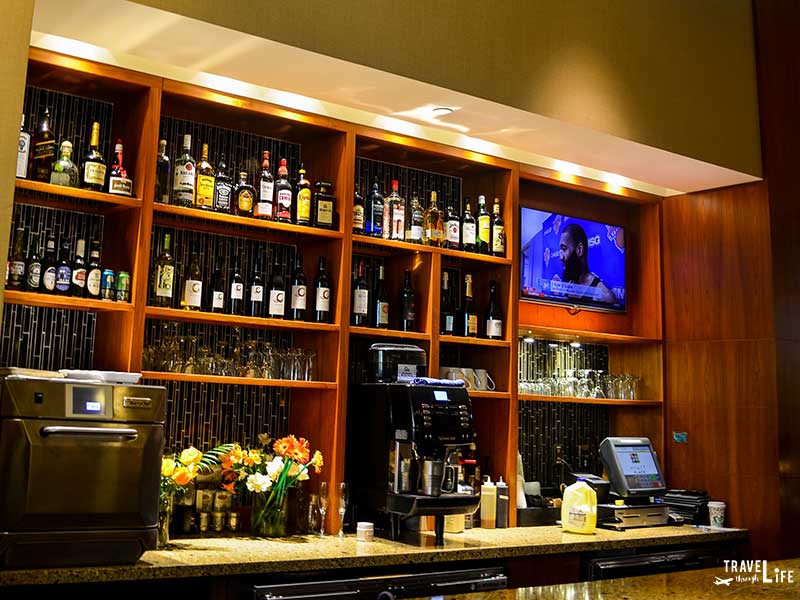 Once you pull in from King Street, you'll see a valet parking counter. Someone will greet you and even open your car door for you. They'll even offer to grab your bags and take them up to your room. You can check in online, but if you'd like to do it in person, the very nice staff will take care of you at the front desk. Everyone we talked to there was so nice, that the place just felt like home.
Rooms with a View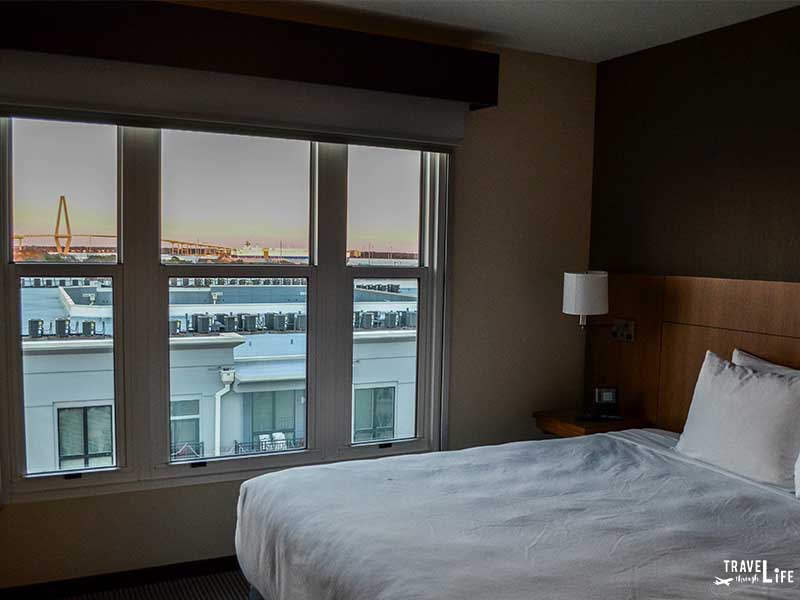 If you book a room here, please try for a higher room. All the rooms are super comfortable, but I have to say, the view just keeps getting better when you go up! If you're staying in Charleston, seeing the beautiful Arthur Ravenel Bridge is a must and you can do that from your cozy room at Hyatt Place. Ours came with a nice and soft bed, a nice couch and table for relaxing, and plenty of space for our little one to roam around. After a long day of walking around the city, she needed it!
Want this view? Check availability and best prices on Hyatt Place Charleston/Historic District via our favorite booking sites! (TripAdvisor | Hotels.com)
Great Food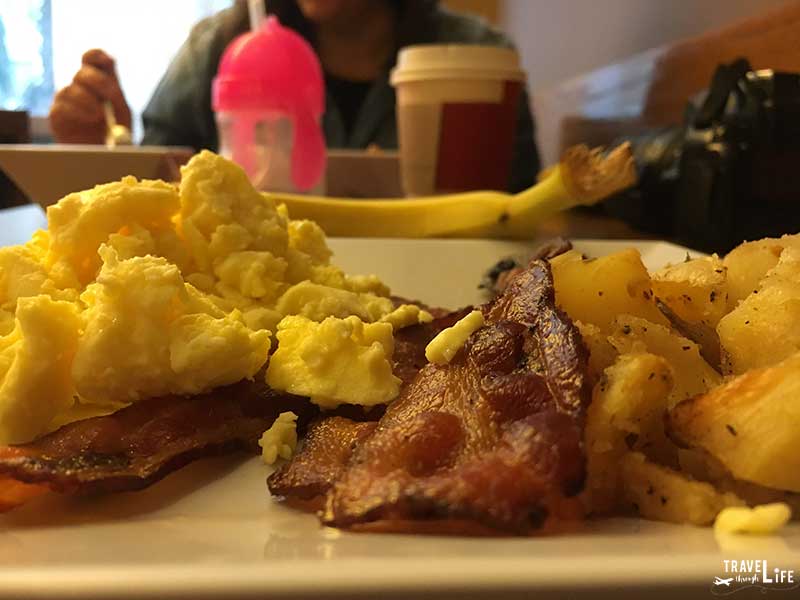 If you feel like staying in and dining at the hotel, you totally can. This hotel seriously has one of the best breakfasts in Charleston (and it's FREE!) and they're always changing things up. The mix of healthy and powerful options gives everyone what they want. After the most important meal of the day, you can order food from the hotel's menu and eat at any time.
Looking for food around the hotel? Check out these places to eat in Charleston!
Things to Do Nearby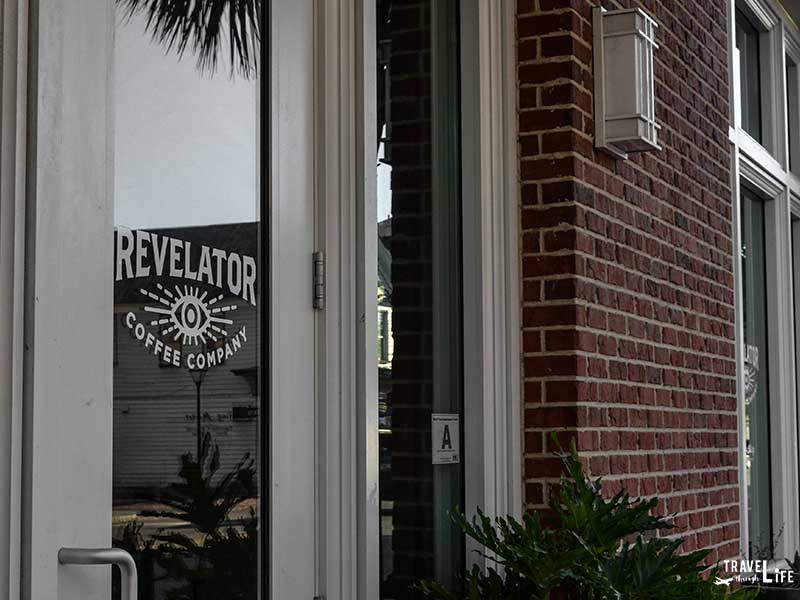 The folks at Hyatt House are very generous when offering up things to do near their hotel. Pour Taproom Rooftop has a great selection of beers and a great view of the city, especially during the sunset. One of the best meals we ever had was at The Ordinary, which has some of the most delicious raw food we've ever tasted.
Explore more of Charleston's Historic District and Beyond with us!
More Services & Parking Information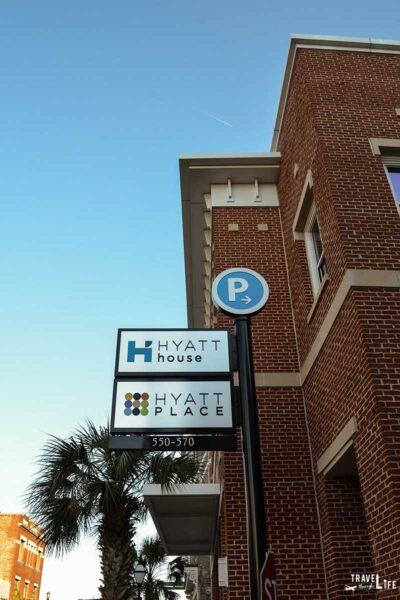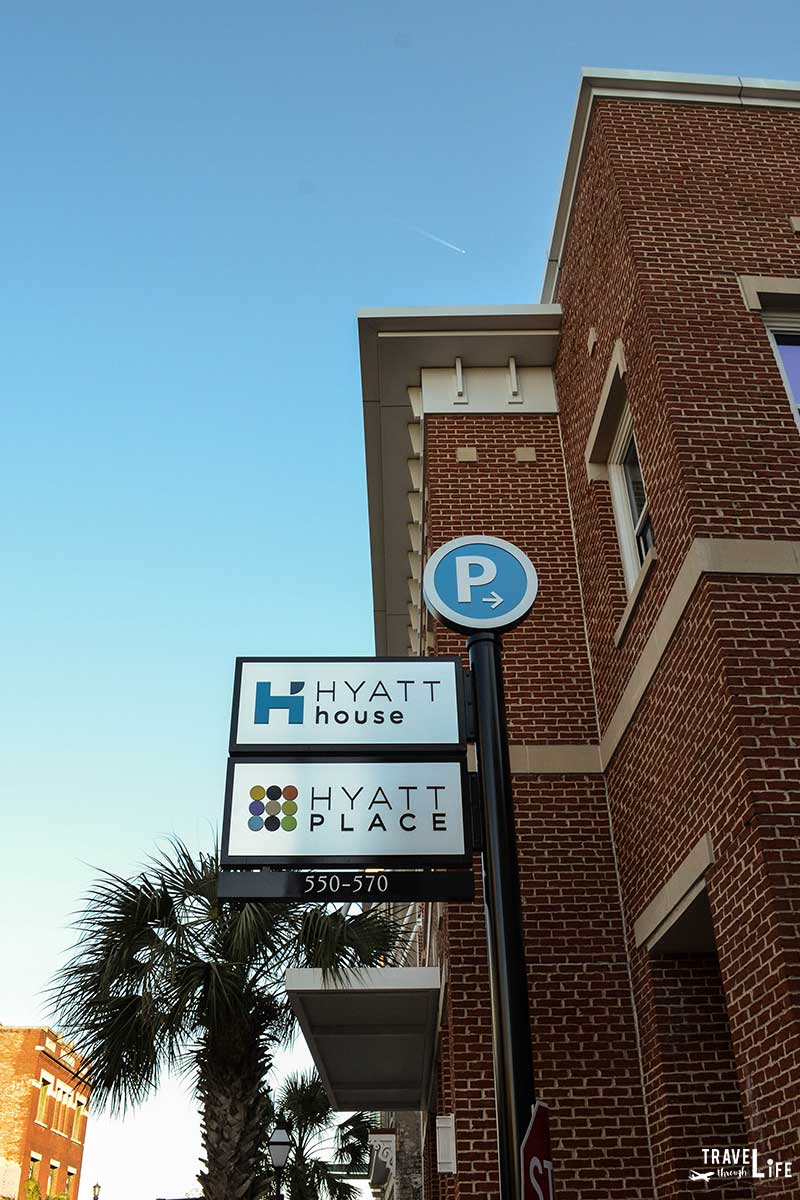 There are even more On-Site Services at Hyatt Place, including Colur Studios & DryBar. One last thing I should bring up is parking. The garage next to the hotel is owned by the city, but Hyatt wants to make things convenient for you. When staying with them, you can do $30 per day for Unlimited Valet. If you want to self-park instead, it costs $1/half-hour but maxes out at $15 per day.
Our Thoughts and Yours, Too!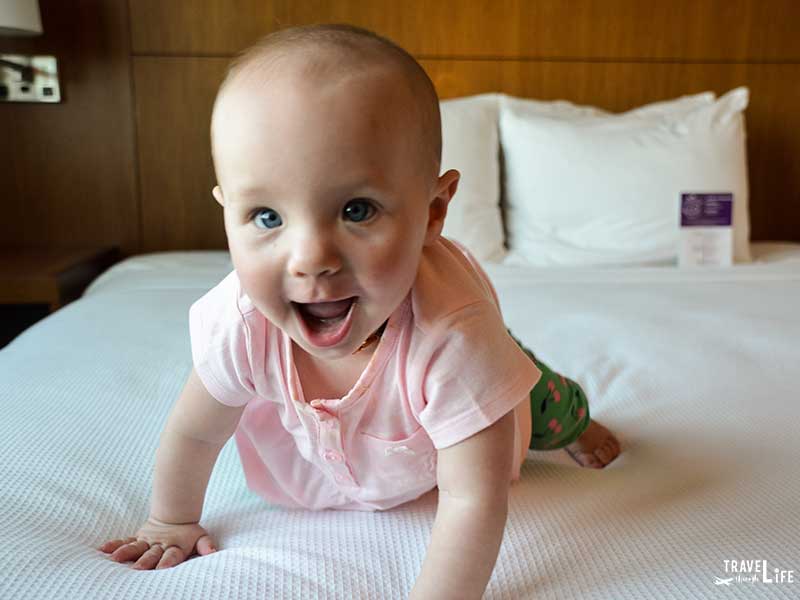 When exploring Charleston's attractions and historic sights, you need somewhere that takes care of everything. Hyatt Place is definitely the best Downtown Charleston hotel to us, but we want to know what you think. Ever stayed at this awesome place before? We'd love to read your thoughts in the comments section below:)
Disclosure Note
This post is part of our USA Travel and Hotel Guides series. There, we've featured places to stay, including Proximity Hotel in Greensboro, North Carolina, Nemacolin Woodlands Resort in Laurel Highlands, Pennsylvania, and more! Special thanks to Hyatt Place Charleston/Historic District for helping make our stay even better! Complimentary accommodations were provided by Hyatt Place Charleston/Historic District. No other compensation was received for this review. This post reflects the honest opinion of our experience without outside influence.