Affiliate links linking to products we love may be found within this article. For more info, please check our Disclosure page for more explanation of affiliates and sponsorships.

---
The Charleston Historic District is one of my all-time favorite places. A lot of my bias comes from the city hitting close to home. I spent some of my childhood living at my grandfather's place on nearby John's Island, and I can't shake those memories of salt air, the laid-back atmosphere, and everything else that really means "Charleston" to me. There are tons more people beyond me who love South Carolina's "Holy City," as evidenced by the crowds descending in droves to live and stay by those palmetto-lined streets, history, and an exquisite food scene. So, let's dig into it, from Upper King to the Battery and beyond, and let me show you around this wonderful place.
Check availability and best prices at hotels in Charleston via our favorite booking sites! (TripAdvisor | Hotels.com)
The Charleston Historic District and Beyond
This article was originally created on February 14, 2017. It has been maintained and updated (as of June 26, 2019) to reflect current viewpoints and travel trends.
Start in the Historic District (Of Course)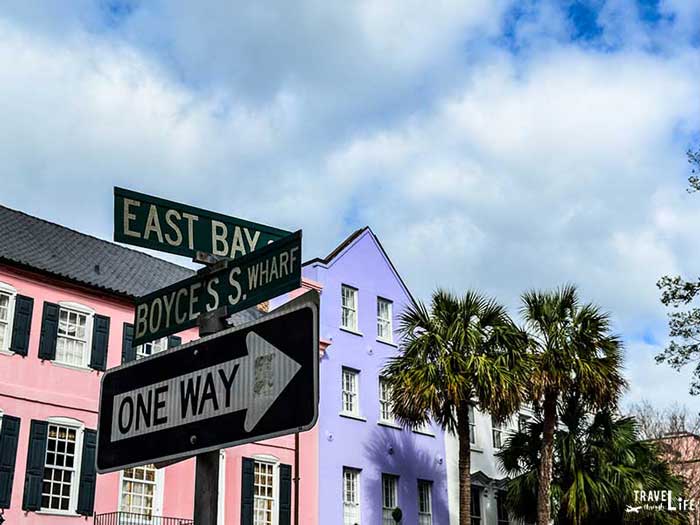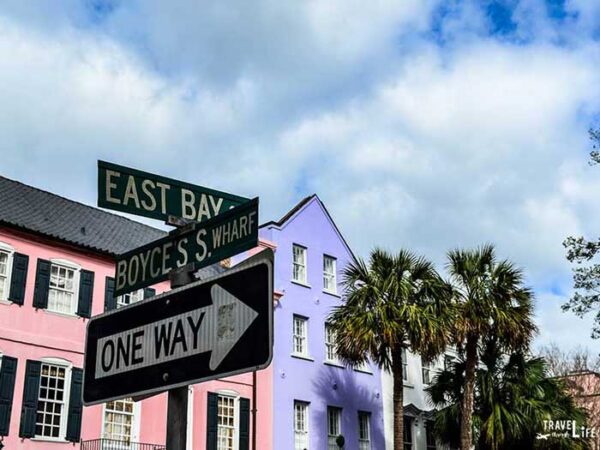 When visiting the Charleston Historic District, you have to walk down East Bay Street and veer toward the waterfront for a look at that iconic Pineapple Fountain that adorns many visitors' Instagram feeds. Then there's Rainbow Row, those beautiful pastel houses that line East Bay Street right before the Battery. That's where you can walk around and look out toward Fort Sumter. Tours to that important point in American History can be arranged from Liberty Square in Downtown Charleston and Mount Pleasant. I'm also partial to Charleston's historic buildings like the Old Exchange and Provost Dungeon, the churches that have stood tall for so long, and homes like the Nathaniel Russell or Edmonston-Alston houses.
Learn more about the city's backstory with A Short History of Charleston by Robert Rosen.
Explore King and Meeting (Streets)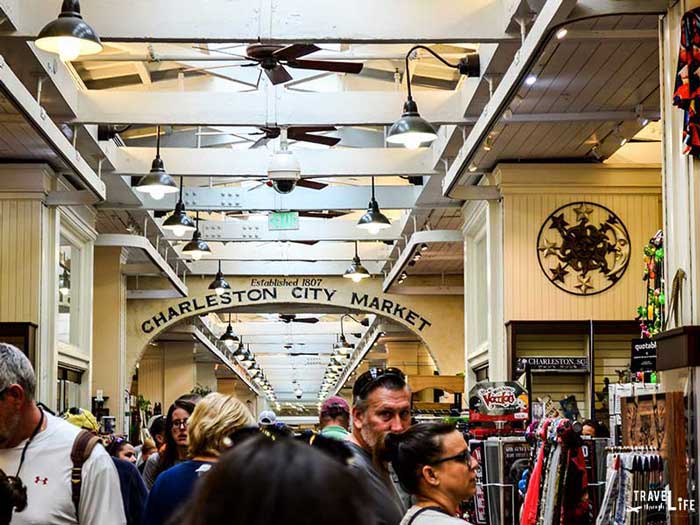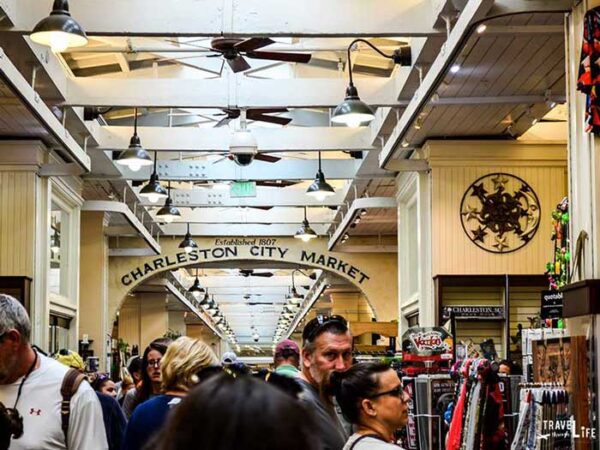 King Street and Meeting Street are two of the main ones, packed with enough shops and historic markers to fill any traveler's itinerary. Tour any of the city's historic homes as I'll mention in a minute, and you'll learn more about Charleston's history and the people behind it than any book ever could ever cover. The City Market was one of my favorite places to go as a child and though it's changed quite a bit, I still enjoy walking through its busy food- and souvenir-filled halls.
Tip: Check out Callie's Hot Little Biscuit in the City Market. It's so good that we keep writing about it in just a second!
Eat All the Food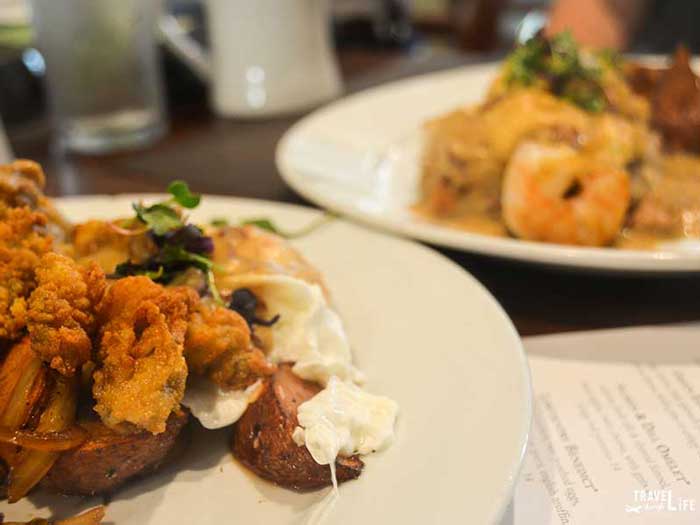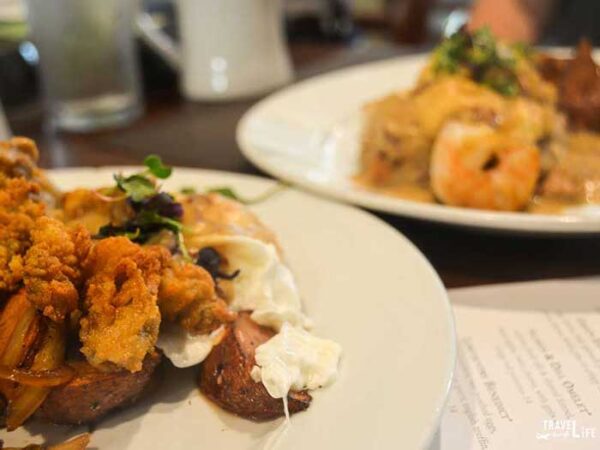 The Charleston restaurant scene is more than shrimp n' grits, though you should become familiar with that town staple and more at Eli's Table on Meeting. You should also indulge in at least one bloody mary while trying to forget the sins of yesterday or preparing for the sins of today. Also, don't forget about another South Carolina mainstay by spending time at one of Home Team BBQ's three locations in the area!
Keep Eating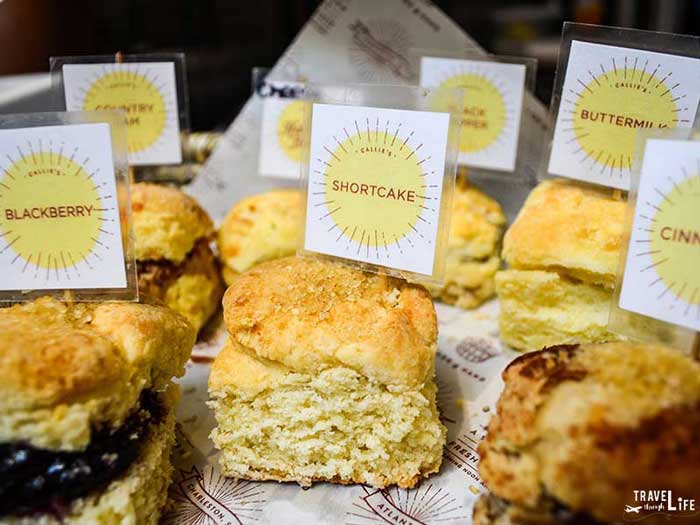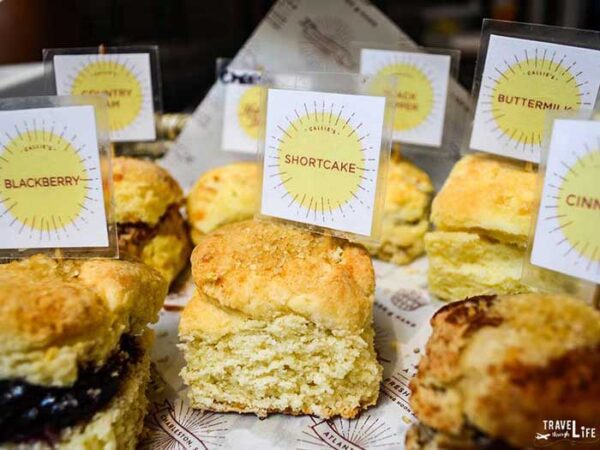 More personal restaurant favorites include The Ordinary on Upper King, whose outstanding raw bar will wow you long before you receive a dish that's excellently presented. You also have to find Callie's Hot Little Biscuit(either on King or in the City Market) and just go to town on their awesome food! Like many people, we're very sad about Hominy Grill on Rutledge Avenue closing down.
Looking for more food in the Holy City? We covered these places to eat in Charleston and more in this guide!
Stay Somewhere Close to It All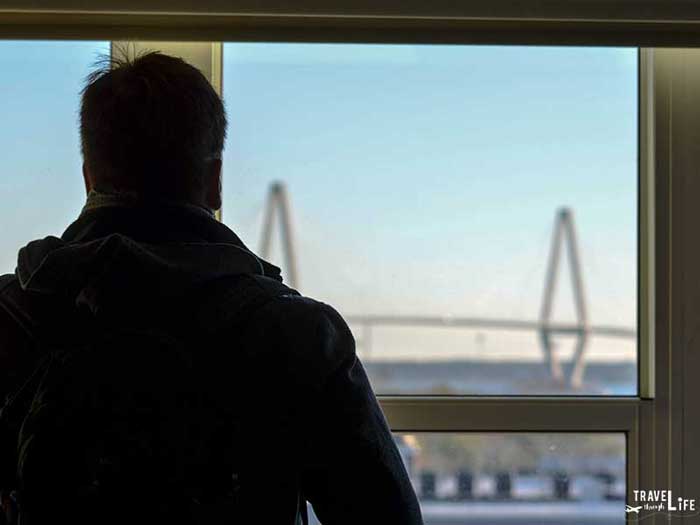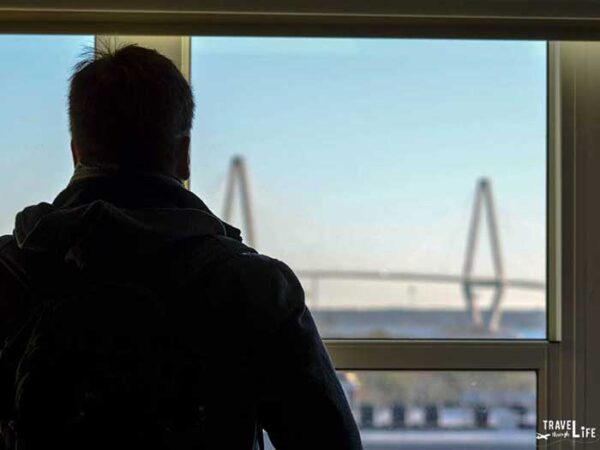 We've covered a few hotels in Charleston before but have settled on one that's our go-to—Hyatt Place Charleston/Historic District. It's a place we've had the pleasure of staying at more than once when in Charleston. This hotel's great location, amazing service, and spectacular rooms with a view make it our favorite choice. You need somewhere that takes care of everything when exploring Charleston's attractions and historic sights. That's why we love Hyatt Place.
Ever stayed there? We'd love to know what you thought of your experience with them. If you're looking for a place to stay, check availability and best prices with Hyatt Place Charleston/Historic District & more Charleston Hotels! (TripAdvisor | Hotels.com)
Think Ahead about Parking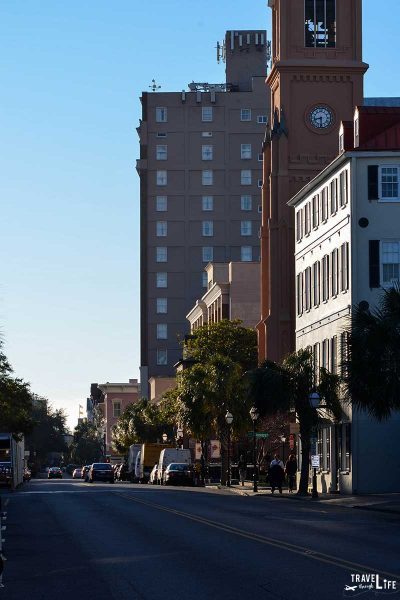 The Historic District is easy to navigate and hardly as overwhelming as other big cities. It's bike-friendly and easy on the feet as long as you're ready to mingle with the crowds who've come for shopping and sightseeing. Parking can get tight and expensive, especially around the Historic City Market and on busy weekends and holidays. Some garages charge flat daily rates but don't allow multiple entries for short-term visitors. Save money by limiting your trips back and forth and even lump travel outside into one big day out.
More Things to Do in Charleston
Dig Into the Plantation District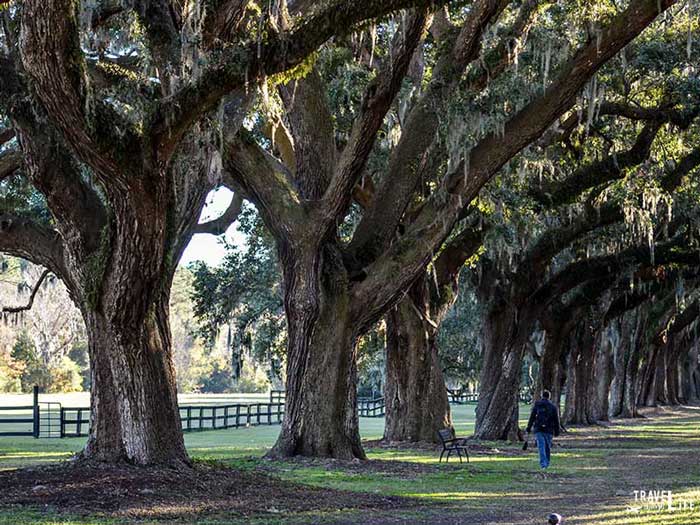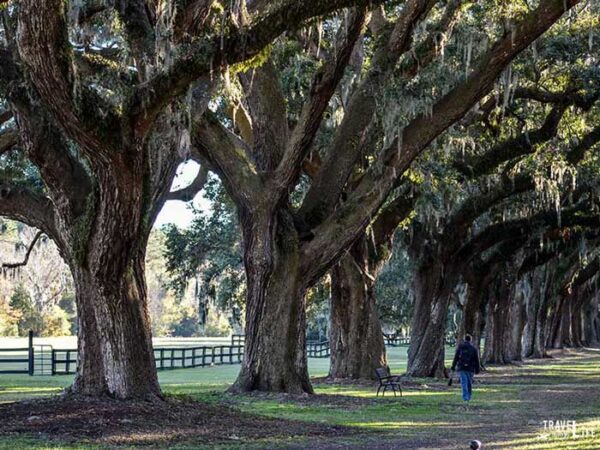 Even though there's plenty to see inside the Historic District, look beyond it, because there are tons more things to do in Charleston. Drive through the marshy and oak-lined plains through the Historic Ashley River Corridor and tour homes like Magnolia Plantation, Middleton Place, and get a feel for the Old South. Boone Hall Plantation and its avenue of oaks are known as America's most photographed plantation but I'll let you be the judge.
Relax at these Beaches in Charleston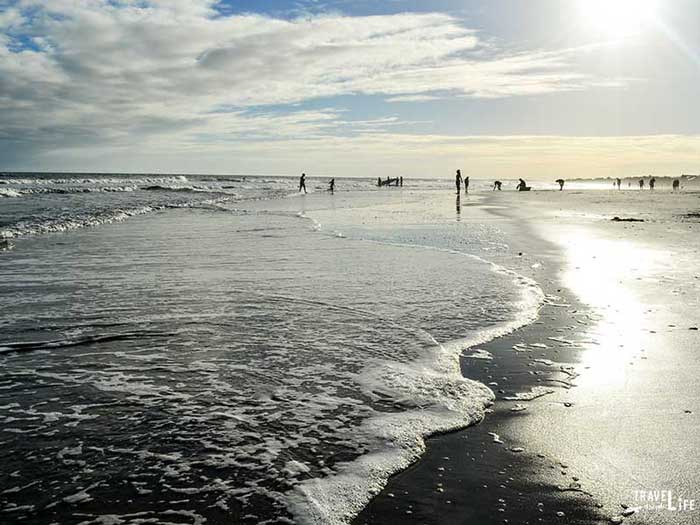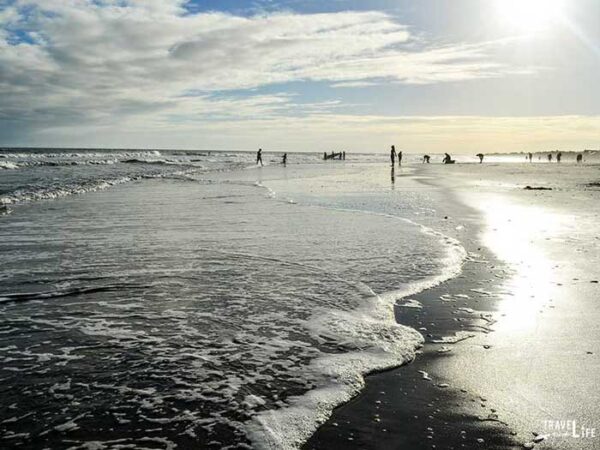 Don't forget that Charleston has some wonderful beaches. The main ones (Folly, Sullivan's Island, and more) are reachable by car. However, make friends with someone who has a boat and some local knowledge. They'll take you to a picturesque island for swimming, fishing, or just hanging out by the water for the day.
Look Out for Bill Murray
The only thing left to say about Charleston is that you are also heading to Bill Murray's adopted home, and anyone you ask will attest to seeing him. He's part owner and "Director of Fun" of the Charleston Riverdogs. So that means if you're in town during baseball season, look for him there. Otherwise, keep your eyes and ears open for a sighting of one of the funniest people alive. Or you can follow various Instagram accounts that mention Bill and travel to his supposed favorite restaurants. My best bet for seeing him is not to expect it, and we'll eventually meet. One can hope, right?
Our Thoughts and Yours, Too!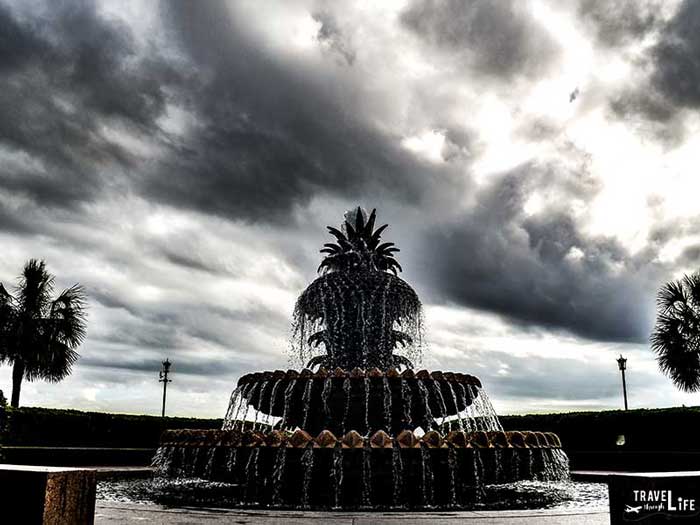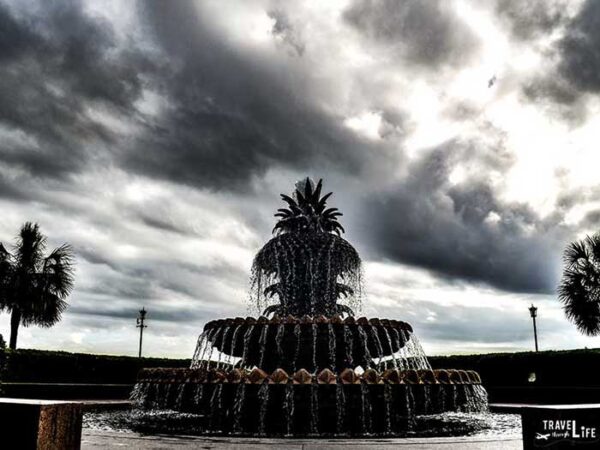 I don't need much convincing to revisit Charleston for more beyond the Historic District. What did we leave out? We'd love to know more of the best things to see and do in Charleston.
Disclosure Note
Special thanks to Hyatt Place Charleston/Historic District and the Charleston Convention & Visitors Bureau for providing us with complimentary accommodations and passes! All opinions within this article are our own.