Affiliate links linking to products we love may be found within this article. For more info, please check our Disclosure page for more explanation of affiliates and sponsorships.

---
It's easy to find places to eat in Charleston, South Carolina because good food is really…everywhere! But we wanted to think outside the box and not just include restaurants in the Downtown Historic District, because we've shared how there's plenty to do beyond it. So that's why we've included restaurants and one distillery/winery that can feed you while you're out exploring all that the area has to offer. We also reached out to some awesome travel bloggers to contribute their favorites, too. So with that, here are our 11 favorite restaurants in Charleston, covering Downtown and beyond.
This guide is part of our series on Food Around the World, USA Travel, and South Carolina Travel. For a closer look at today's Charleston food scene, check out this recipe book by local writer Holly Herrick. It'll help you recreate some of these meals that we are about to cover and more! 
Places to Eat in Charleston SC
We originally created this post on May 15, 2018. It has been maintained and updated (as of July 23, 2019) to reflect our blog's current viewpoints and travel destination trends. 
Downtown
Callie's Hot Little Biscuit
Website | 476 1/2 King Street & 188 Meeting Street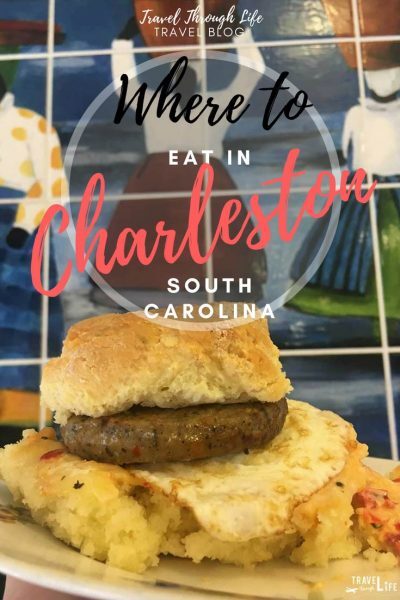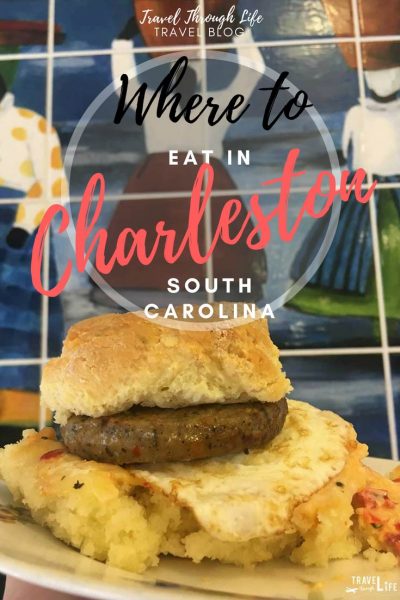 You can't visit Charleston without getting something from Callie's Hot Little Biscuit. They are so good that even Oprah has put her stamp of approval on them! We really can't choose our favorite! At least try the country ham biscuits made with house whipped Dijon mustard and their buttery cinnamon biscuit that melts in your mouth. Either way, you are sure to leave Callie's so satisfied that you might just order more to take back home with you.
Tip: Hit up the Callie's in the Charleston City Market before strolling through the vendors. The lines are short and you'll be able to refuel before doing some serious shopping!
If you're not able to visit anytime soon, Callie's biscuit recipe and more tasty creations can be found in owner Carrie Morey's book!
Chez Nous
Website | 6 Payne Court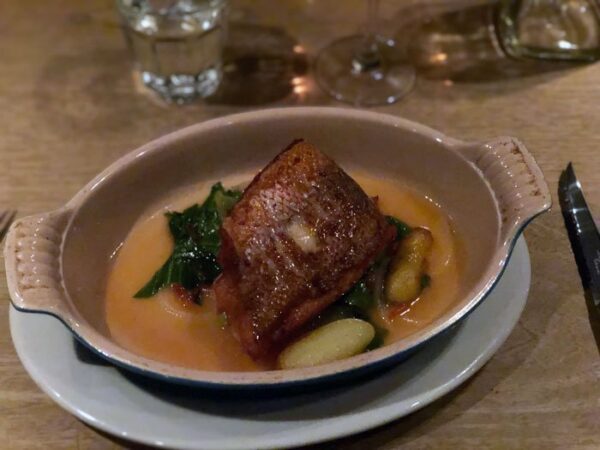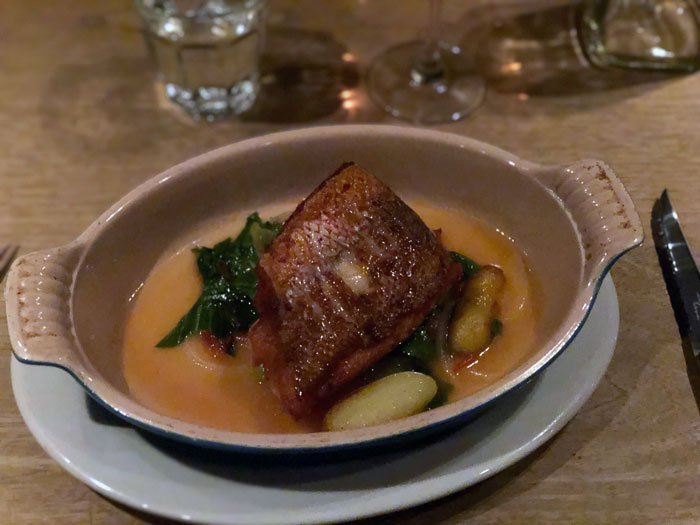 Rebecca, Rebecca and the World
Billing itself as a neighborhood restaurant, it's hard not to get to know your neighbors in the teeny-tiny space of Chez Nous. It's also hard to get bogged down in choice: each menu (which changes daily) offers only two appetizers, two entrees, and two desserts. The food is French-influenced, fresh and distinctive. The service at Chez Nous is outstanding, and it's clear that the staff is well-versed in all things food and wine. This is a great spot for a special first date or your 20-year wedding anniversary.
Eli's Table
Website | 129 Meeting St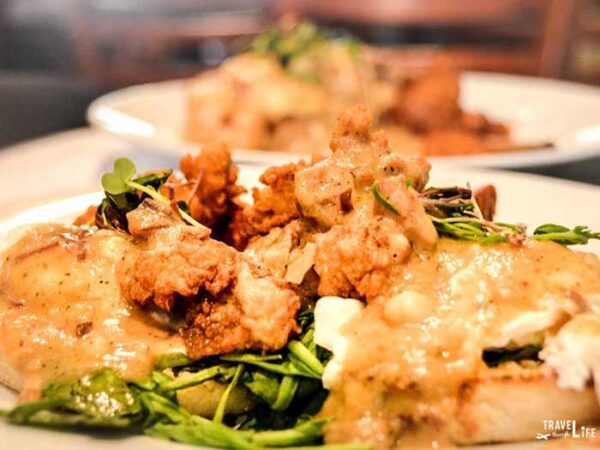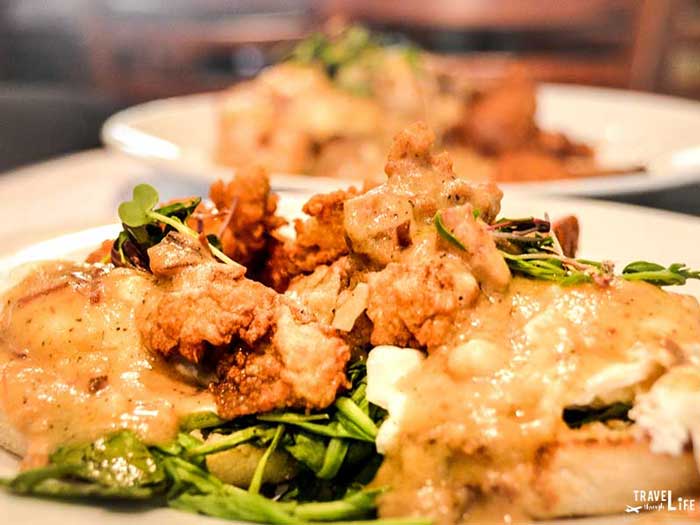 Whether you're looking for a classic bistro or a fine dining experience with a comfortable feel, Eli's Table has it. Start with beignets for breakfast and then finish with one of their excellent benedicts. Take your ham and brie sandwich lunch out on the patio and it'll be easy to forget that you're in the middle of Downtown Charleston. Come back for dinner when the tablecloths and long-stemmed wine glasses come out and don't forget to order the Duck & Waffles!
Halls Chophouse
Website | 434 King St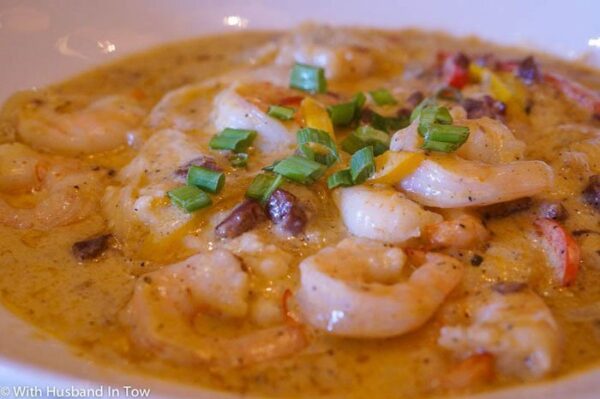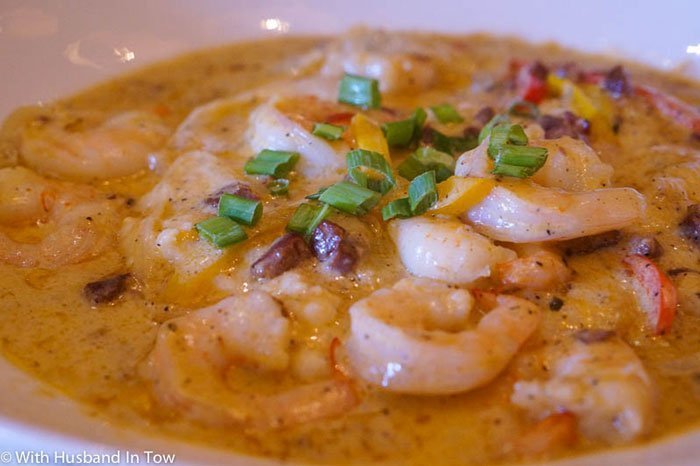 Amber, With Husband In Tow
Opened in 2009, Halls Chophouse is a "must eat" restaurant in Charleston. Imagine incredible food, a welcoming atmosphere and some of the best Gospel singers in the state of South Carolina. That's the scene every Sunday at Halls Chophouse in Charleston during their Gospel Brunch. During the rest of the week, Halls Chophouse serves up classic low country dishes like She Crab Soup, Oysters on the half shell, and shrimp and grits. And best of all, the staff at Halls makes you feel like a member of the family. Warm smiles greet you at the door and along with a dedication to making sure you are enjoying your visit is a top priority.
Husk
Website | 76 Queen St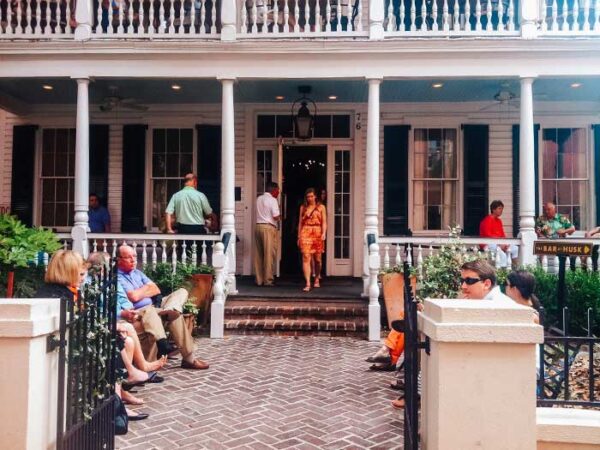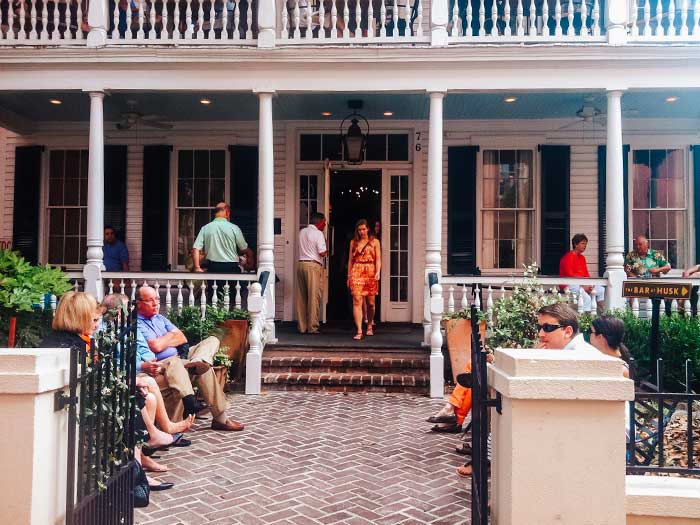 Summer Austin, Traveling Summer
Husk has received many accolades under the helm of founding celeb chef Sean Brock such as 2010 James Beard Best Chef of the Southeast and Bon Appétit's Best New Restaurant in 2011. Although Brock's no longer running the show at Husk, the downtown eatery still celebrates his principles of local sourcing and heirloom foods. As Brock notes in his NYT-bestselling cookbook Heritage, he prefers to use seeds passed down from his grandparents. His devotion to local even extends to making his own salt from South Carolina seawater. The same cookbook includes 14-hour cook time recipes like the slow-cooked pork shoulder. Skip the prep work and head to the source. After so much good press it can be hard to get a reservation at Husk. A good alternative is to try walking in for brunch. After all, Husk's version of the Charleston staple–shrimp 'n' grits–is a must-try. The omelet topped with preserved tomato gravy is also delicious.
The Ordinary
Website | 544 King St
Just steps from Hyatt Place and the Hyatt House is The Ordinary, also known as the perfect place to slurp down some fresh oysters. Housed in a renovated 1920s bank, the food here is nothing ordinary. It is amazing, and we were blown away by their diverse menu and beautiful raw bar. Grab a tower full of fresh shellfish and make sure to sit on the upper floor so you can look down off the mezzanine down into the raw bar to see them selecting and shucking your food!
Poogan's Porch
Website | 72 Queen St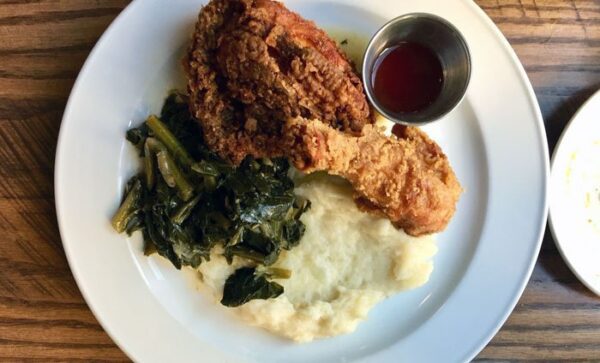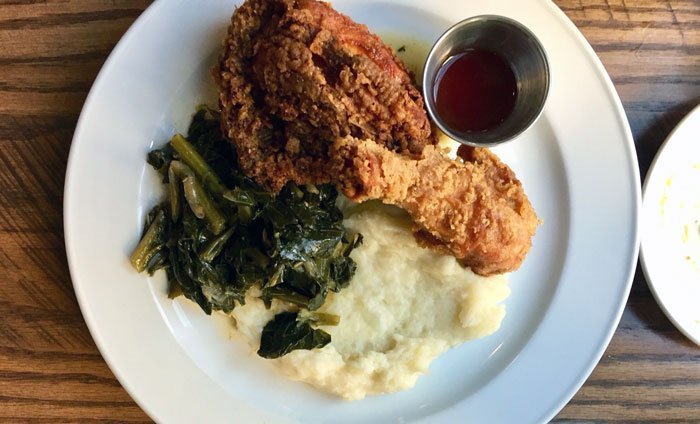 Katie Dundas, The Accidental Australian
If you're looking for traditional Lowcountry cuisine in Charleston's historic district, look no further than Poogan's Porch. Set in a heritage townhouse and lovingly named after Poogan, the neighborhood dog, this was our favorite meal in the city. Starting with freshly baked buttermilk biscuits that I still dream about to this day, everything we tried was delectable. Don't miss the She Crab soup, country fried chicken, and shrimp and grits. Oh, and finish things off with traditional pecan pie for dessert. They also do a popular Sunday morning brunch, which is highly recommended. The restaurant gets busy, so it's helpful to make reservations in advance.
Xiao Bao Biscuit
Website | 224 Rutledge Ave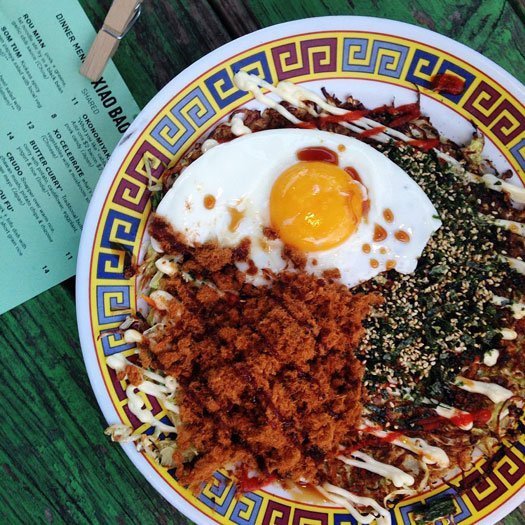 Emily Hines, Em's On The Road
Xiao Bao Biscuit is a must-try restaurant in Charleston, especially if you want to taste something a little different. This Cannonbourough Neighborhood spot serves lunch and dinner Monday to Saturday in a converted gas station on the corner of Rutledge and Spring Streets. One of the reasons I love it is the "come as you are" casual vibe and no reservations are needed. And if the weather cooperates, you can sit outside on the picnic tables underneath the original awnings or grab a table inside or perch at the bar. The food is an amalgamation of Asian cuisine with select dishes from China, Taiwan, Thailand and Vietnam "prepared locally & inspired by kick-ass grandmothers everywhere." The menu changes daily but one of their mainstays is a delicious cabbage pancake that I like to top with a farm egg and pork candy.
5Church Charleston
Website | 32 N Market St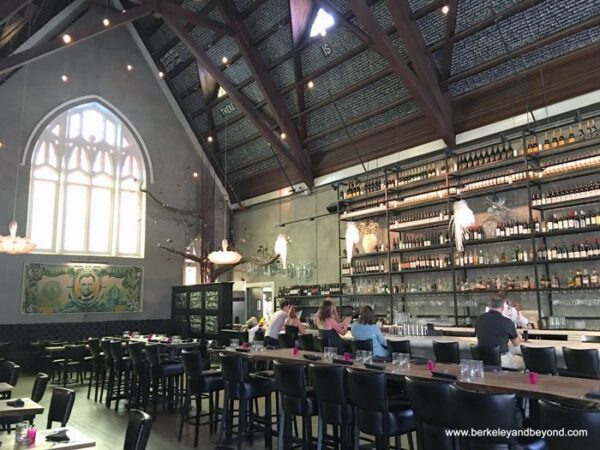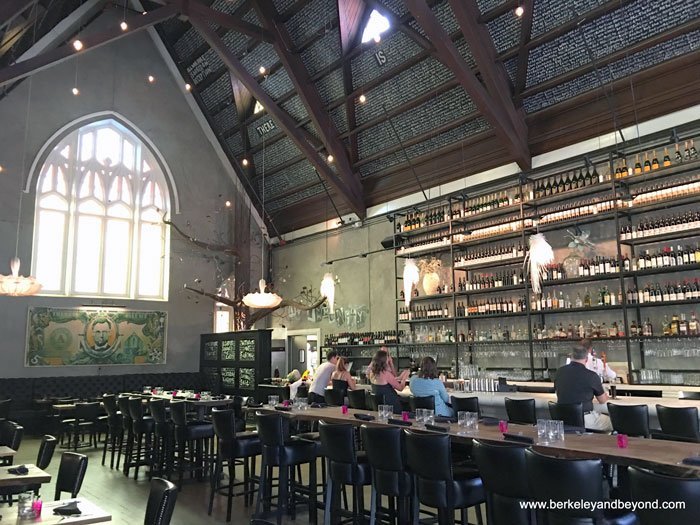 Carole Terwilliger Meyers, Travels With Carole
Charleston is known as "The Holy City," thanks to its 400-plus places of worship and skyline dotted with steeples. And this "city of churches" also has a restaurant inside one. The desanctified 1916 Church of the Redeemer is now reworked as 5Church restaurant. Since it's just a block from the City Market and Palmetto Carriage Works, it is well-positioned for lunch or dinner and weekend brunch. While feasting on tasty cocktails, innovative New American cuisine, and delicious steaks and seafood, diners can enjoy the spiritual splendor of the massive main room featuring elaborate stained-glass windows and a high ceiling, on which the "The Art of War" is hand-painted.
Outside Charleston
Chances are that you might find yourself searching for restaurants outside of Downtown Charleston. Whether you're on your way to one of the fabulous beaches or going for a scenic drive, you are still going to need to eat! Check out these three amazing places and you'll want to build your itinerary around them!
Sullivan's Island
Home Team BBQ
Website | 2209 Middle St & Locations in Downtown Charleston, West Ashley, and more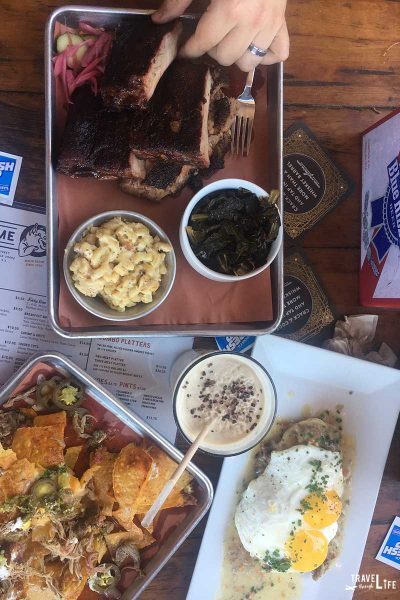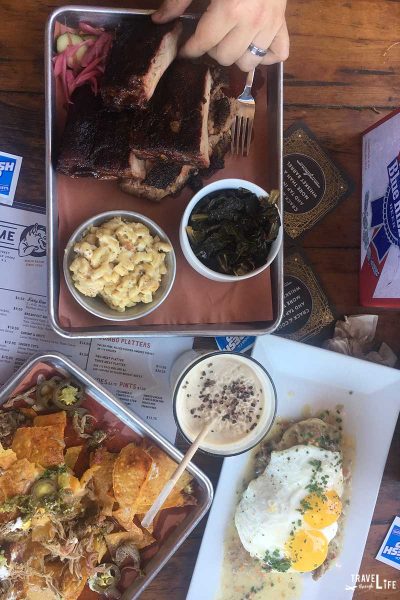 Tucked away on Sullivan's Island is a little strip of restaurants with the best food you've ever imagined. From the frozen HTBBQ Gamechanger cocktail to the fall off the bone ribs, Home Team BBQ (Sullivan's Island location) serves up a home run! It is very clear from the moment you walk into Home Team that you are suddenly a part of the team. The customer service is more than just your typical Southern Hospitality. You walk away feeling full, satisfied, and taken care of! Hit the very popular Sunday brunch or hop in for a cold beer and some pulled pork nachos after hanging on the beach.
Wadmalaw Island
Firefly Distillery & Deep Water Vineyard
Website | 6775 Bears Bluff Road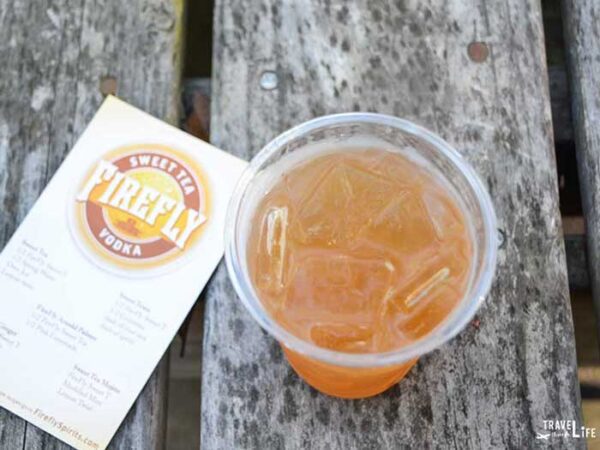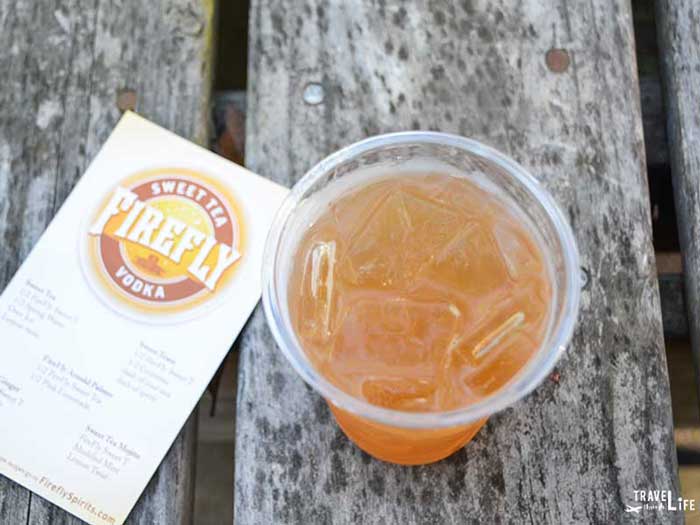 Firefly Distillery is worth the 30-mile drive to Wadmalaw Island. Tucked away in the middle of seemingly nowhere, you will find the world's best Sweet Tea Vodka. "Brewed" right on Wadmalaw with tea from the Charleston Tea Plantation, this drink is a stiff twist on a southern staple. Show up early and expect a wait, because this is a huge hot spot for bachelorette and birthday parties! Grab a wine slushy from Deep Water Vineyard next door while you wait! Enjoy the $6 tasting and we guarantee you'll be heading home with some Sweet Tea Vodka and probably some Apple Pie Moonshine, too!
Note: We know this isn't a restaurant per se, but we saw food trucks there. Plus, you get unlimited popcorn when tasting the deliciousness at Firefly.
Our Thoughts and Yours, Too!
Again, a very special thanks to the amazing people who helped us with this Charleston restaurant guide. Please click through to their sites and read their amazing stories and guides. Also, if you weren't hungry when reading this, are you now? We love Charleston and can't wait to make it back to explore these places to eat and more. But we'd love to know your thoughts about our choices. What did we miss? If you're heading to Charleston, what's the first restaurant or eatery you'd check out when there?
Disclosure Note
Special thanks to Callie's Charleston Biscuits, Eli's Table, and Home Team BBQ for hosting us.