Affiliate links linking to products we love may be found within this article. For more info, please check our Disclosure page for more explanation of affiliates and sponsorships.

---
It's easy to find places to eat in Charleston, South Carolina because good food is really…everywhere! But we wanted to think outside the box and not just include restaurants in the Downtown Historic District, because we've shared how there's plenty to do beyond it. So that's why we've included six restaurants and one distillery/winery that can feed you while you're out exploring all that the area has to offer. So with that, here are our six favorite places to eat in Charleston and around.
For a closer look at today's Charleston food scene, check out this recipe book by local writer Holly Herrick. It'll help you recreate some of these meals that we are about to cover and more! 
Places to Eat in Charleston
Downtown 
Callie's Hot Little Biscuit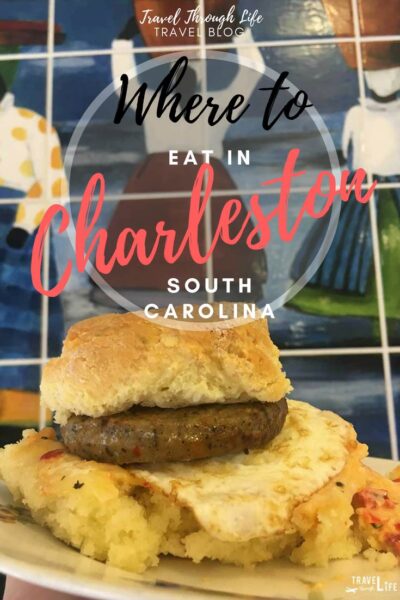 You can't visit Charleston without getting something from Callie's Hot Little Biscuit. They are so good that even Oprah has put her stamp of approval on them! We really can't choose our favorite! At least try the country ham biscuits made with house whipped Dijon mustard and their buttery cinnamon biscuit that melts in your mouth. Either way, you are sure to leave Callie's so satisfied that you might just order more to take back home with you.
Tip: Hit up the Callie's in the Charleston City Market before strolling through the vendors. The lines are short and you'll be able to refuel before doing some serious shopping!
If you're not able to visit anytime soon, Callie's biscuit recipe and more tasty creations can be found in owner Carrie Morey's book!
Eli's Table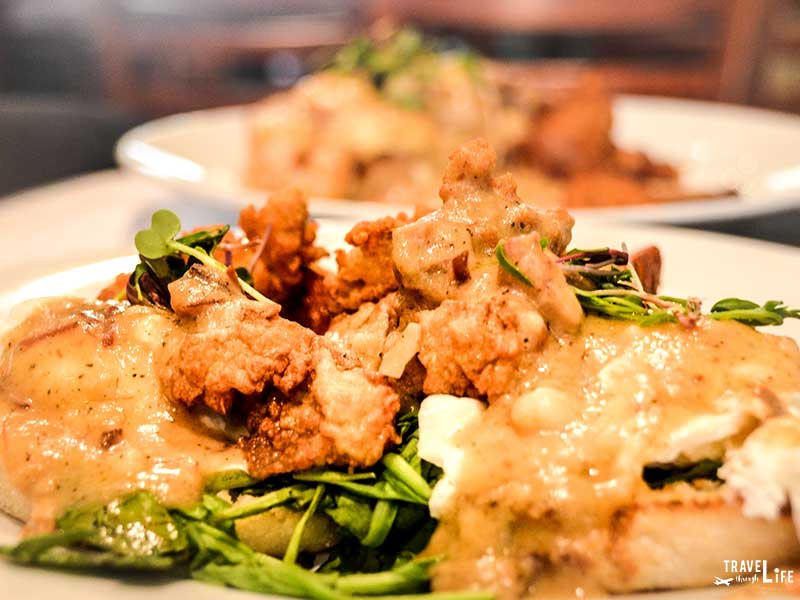 Whether you're looking for a classic bistro or a fine dining experience with a comfortable feel, Eli's Table has it. Start with beignets for breakfast and then finish with one of their excellent benedicts. Take your ham and brie sandwich lunch out on the patio and it'll be easy to forget that you're in the middle of Downtown Charleston. Come back for dinner when the tablecloths and long-stemmed wine glasses come out and don't forget to order the Duck & Waffles!
The Ordinary
Just steps from Hyatt Place and the Hyatt House is The Ordinary, also known as the perfect place to slurp down some fresh oysters. Housed in a renovated 1920s bank, the food here is nothing ordinary. It is amazing, and we were blown away by their diverse menu and beautiful raw bar. Grab a tower full of fresh shellfish and make sure to sit on the upper floor so you can look down off the mezzanine down into the raw bar to see them selecting and shucking your food!
Hominy Grill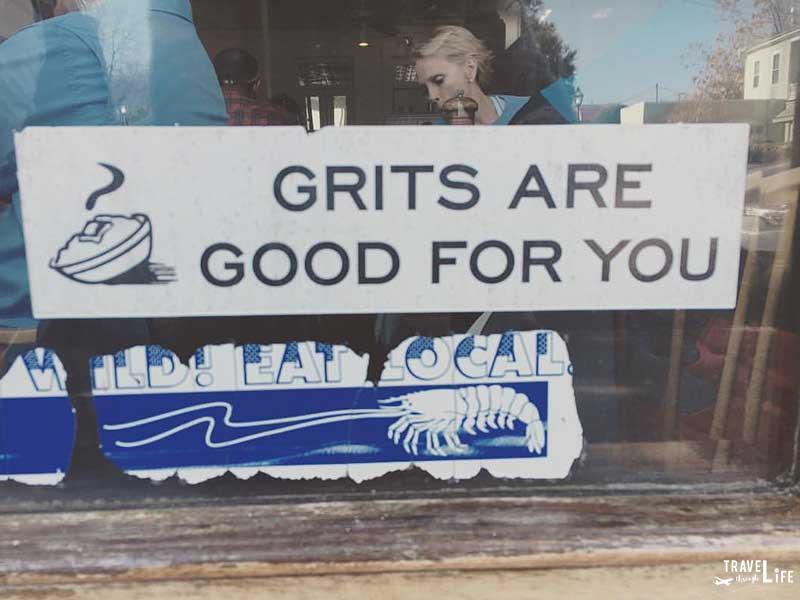 You think you've had shrimp and grits before, but nothing compares to the spread you get at Hominy Grill! You'll know you've arrived at Hominy grill by the red clapboard siding and the giant "Grits are Great for You" artwork on the side of the building. There are no reservations, but make sure you grab a drink from their takeout window while you wait in the courtyard! Grab a bowl of shrimp and grits, but also make sure you order the Charleston Big Nasty biscuit—we're still dreaming of it!
While you're waiting on your Hominy Grill reservation (you will most likely wait!), you can find a recipe of theirs in this book on America's Best Breakfasts. 
Outside Charleston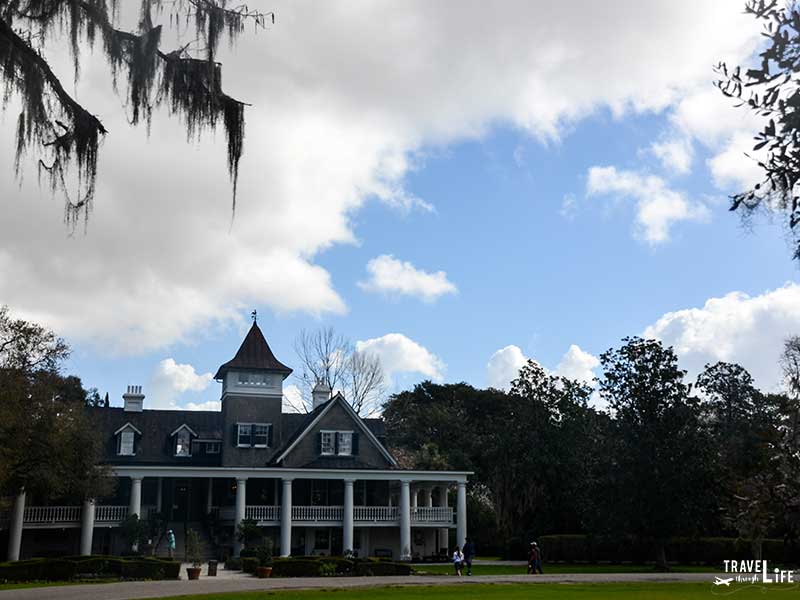 Chances are that you might find yourself outside of Downtown Charleston. Whether you're on your way to one of the fabulous beaches or going for a scenic drive, you are still going to need to eat! Check out these three amazing places and you'll want to build your itinerary around them!
Sullivan's Island
Home Team BBQ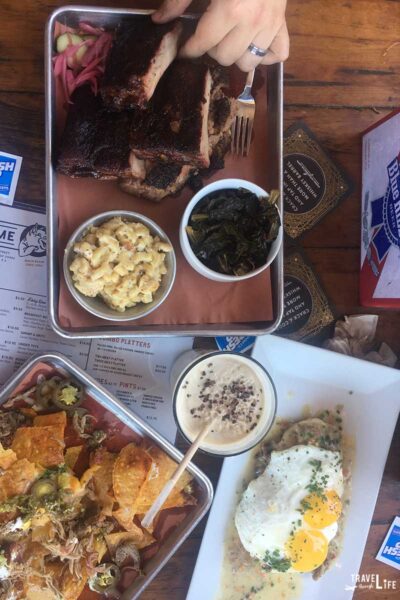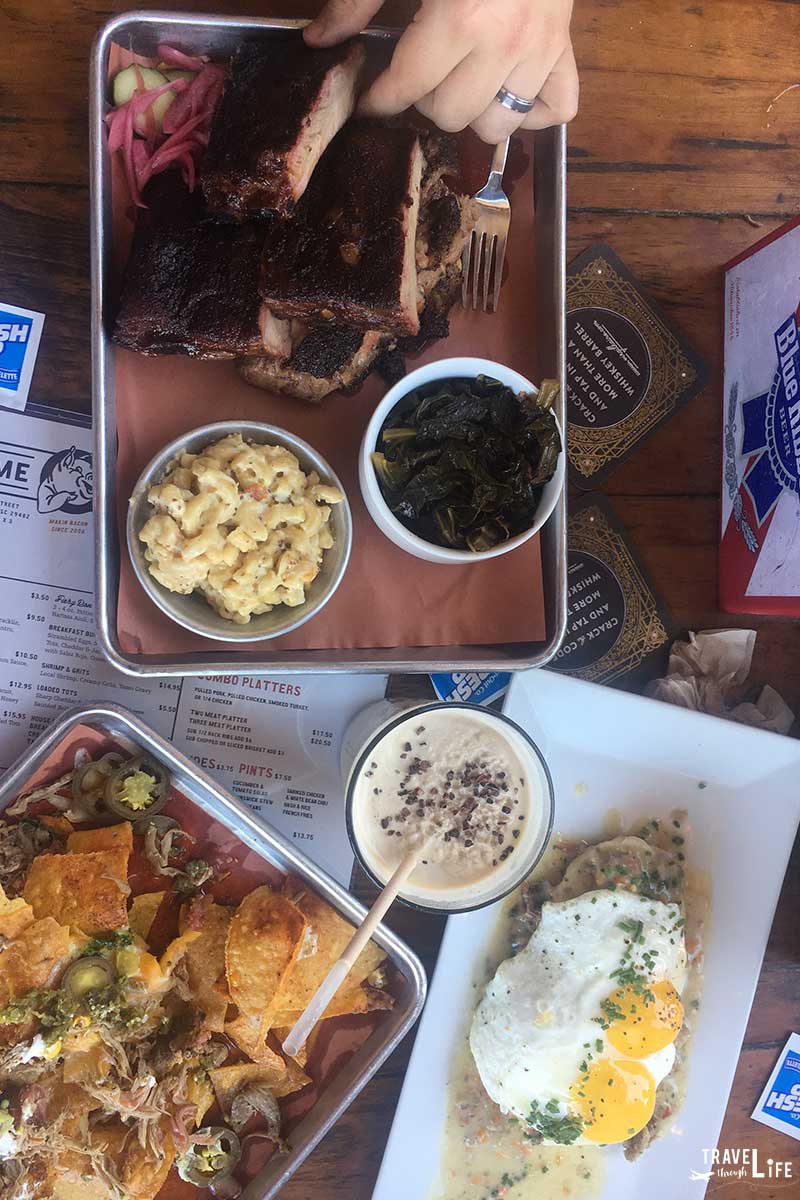 Tucked away on Sullivan's Island is a little strip of restaurants with the best food you've ever imagined. From the frozen HTBBQ Gamechanger cocktail to the fall off the bone ribs, Home Team BBQ (Sullivan's Island location) serves up a home run! It is very clear from the moment you walk into Home Team that you are suddenly a part of the team. The customer service is more than just your typical Southern Hospitality. You walk away feeling full, satisfied, and taken care of! Hit the very popular Sunday brunch or hop in for a cold beer and some pulled pork nachos after hanging on the beach.
Wadmalaw Island
Firefly Distillery & Deep Water Vineyard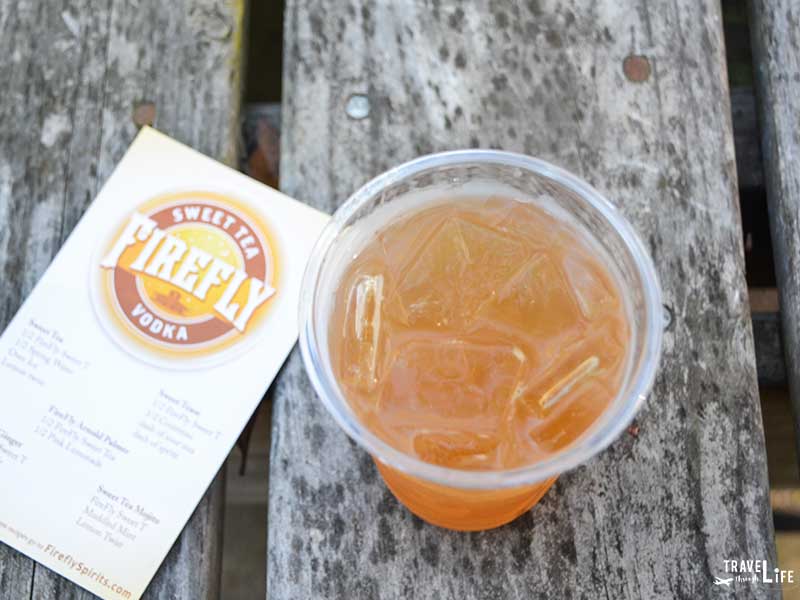 Firefly Distillery is worth the 30-mile drive to Wadmalaw Island. Tucked away in the middle of seemingly nowhere, you will find the world's best Sweet Tea Vodka. "Brewed" right on Wadmalaw with tea from the Charleston Tea Plantation, this drink is a stiff twist on a southern staple. Show up early and expect a wait, because this is a huge hot spot for bachelorette and birthday parties! Grab a wine slushy from Deep Water Vineyard next door while you wait! Enjoy the $6 tasting and we guarantee you'll be heading home with some Sweet Tea Vodka and probably some Apple Pie Moonshine, too!
Note: We know this isn't a restaurant per se, but we saw food trucks there. Plus, you get unlimited popcorn when tasting the deliciousness at Firefly.
Our Thoughts and Yours, Too!
If you weren't hungry when reading this, are you now? We love Charleston and can't wait to make it back to explore these places to eat and more. But we'd love to know your thoughts about our choices. What did we miss? If you're heading to Charleston, what's the first restaurant or eatery you'd check out when there?
This guide is part of our series on Food Travel, USA Travel, and South Carolina Travel. It was originally created on May 15, 2018. It has been maintained and updated (as of December 30, 2018) on our blog to reflect current viewpoints and travel destination trends.  Special thanks to Callie's Charleston Biscuits, Eli's Table, and Home Team BBQ for setting us up with wonderful visits. All opinions within this article are our own.