Affiliate links linking to products we love may be found within this article. For more info, please check our Disclosure page for more explanation of affiliates and sponsorships.

---
Asheville is Western North Carolina's biggest city and a magnet for people from all walks. It's an art and music hub, a foodie's paradise and beer lover's heaven, and a truly interesting destination for travelers and people in search of a new home. But it's not too popular, yet, and there are still many reasons to love Asheville. Let me show you a few of ours.
Why We Love Asheville
Special thanks to the Asheville Convention & Visitors Bureau for helping make our stay even better with guidebooks and admission to tours! All opinions within this article are our own.
Exploring Mountain Surroundings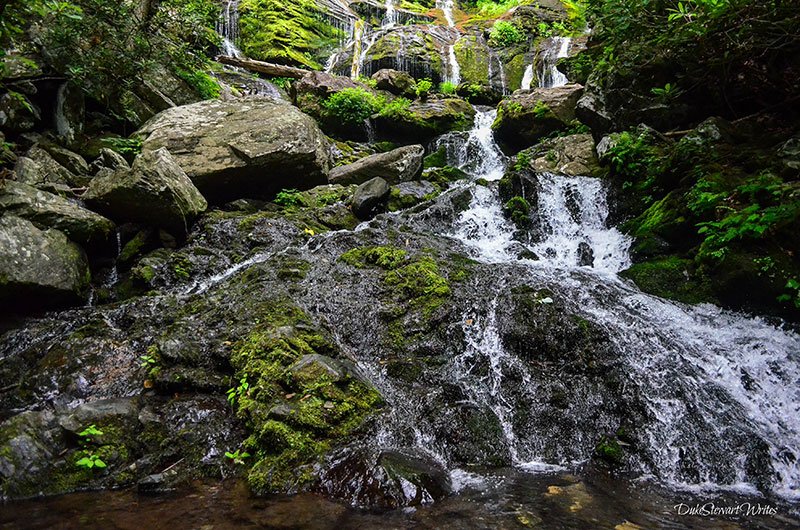 Approach Asheville from any direction and mountainous surroundings take over any other conversation you'd planned on having. There are a lot of wonderful stops along the way, including some my favorite small towns like Blowing Rock and Boone. Of course, the Blue Ridge Parkway runs through Asheville and there are many ways to enjoy that iconic road. Craggy Gardens, Linville Falls, and Catawba Falls are just a few of the over 75 hikes near Asheville that would keep anyone busy, so go nuts!
Witnessing the Creativity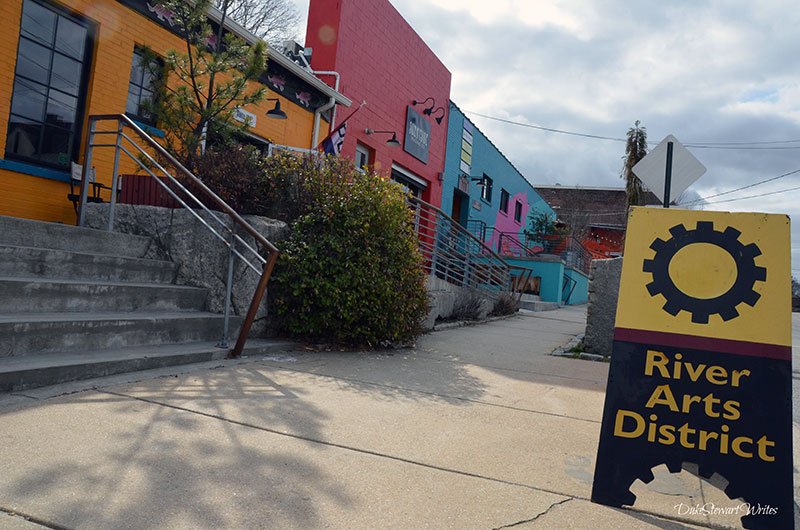 Visit Asheville and you'll figure out that it's filled with creative people. There's a Downtown Arts District that's made up of 25 galleries and if you want to get away from the city center, check out the River Arts District. Composed of 22 former industrial buildings, the River Arts District hosts more than 200 artists in residence. We had the pleasure of walking through it with a very talented glassblower named John Almaguer. I interviewed him and some other wonderful people that we met that day and I can't wait to share their stories with you.
Feeling the Asheville Vibe
Maybe it's the mountains, the cooler air, or the hordes of artists that flock to Asheville, but it's definitely one of the most chill towns to visit. Sure, it gets busy downtown and at Biltmore Estate. You might hear locals complain that maybe too many people are moving there, but that's what happens when your reputation catches up to you. Imagine if they had a beach scene to go along with that cool mountain air.
Eating through Foodtopia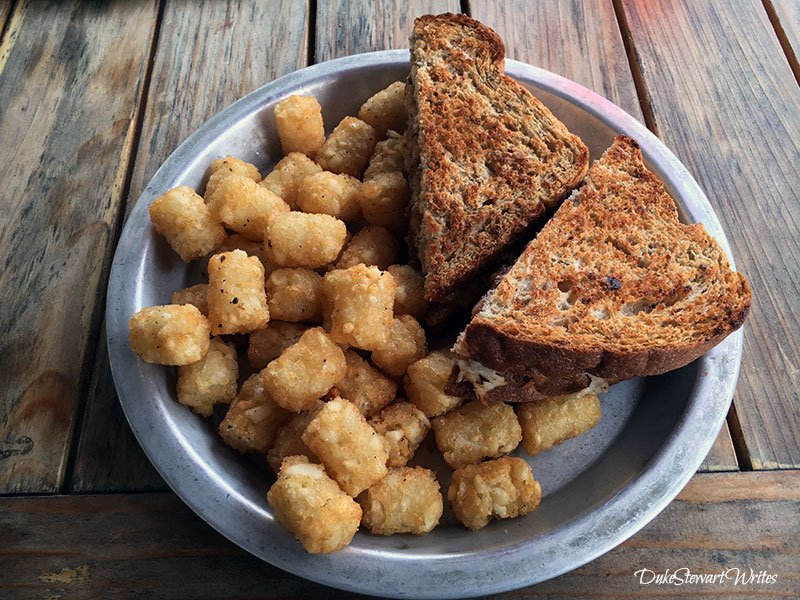 Asheville's second name is Foodtopia, and you'll see why after spending a few minutes here. It's not your typical North Carolina food scene, either, thanks to the influx of outsiders. There is some good 'cue at Bonfire Barbecue but there are great pizza and beer places, like Barley's Taproom and Pizzeria. Jerusalem Garden Cafe served some of the best hummus I've ever consumed, and the rest of their menu dazzles as well. My first Asheville meal at Tod's Tasties got me hooked on the city from the beginning. Just look at those tater tots. Honestly, I'm always finding something new when visiting Asheville. What's your favorite place to eat while there?
Drinking the Good Beer
Then there's the beer scene, and some really big names have a home in Asheville and its surroundings. You'll find Sierra Nevada's North Carolina location in nearby Fletcher and New Belgium has a Taproom in Asheville. Wicked Weed has a really cool outdoor area that's accessible you walk around the front entrance. There are quite a few small-scale breweries, including One World Brewing, where a patron handed me a free drink coupon as I waited to order. Just another nod to the friendly nature of people there.
I Get to Go Back!
I know this isn't the end of my travels through Asheville, North Carolina. I've barely scratched the surface of all the food and beer to consume—looking at you, Highland. There's also tons more for me to see and that will come as we continue to visit. Thankfully, it's just a few hours away. I can't wait to get back and enjoy the views, the feels, and the dishes. Hopefully, things won't change too much between now and then.
Do you also love Asheville? Ever been to North Carolina's best-known mountain town? What's your favorite thing to do here?