Affiliate links linking to products we love may be found within this article. For more info, please check our Disclosure page for more explanation of affiliates and sponsorships.

---
Are there really lessons you can learn from not traveling? The answer is a resounding "Absolutely!" Of course, when you're not out there traveling the world, life seems like an endless series of monotony and routines. But it's not all bad, all the time, as I've learned after looking back on the moments when we've stayed put. We have learned some pretty solid life lessons from not traveling. And that's what I'm going to share with you right now.
Not Traveling and Seven Life Lessons We've Learned
This article was originally created on April 22, 2016, and updated on January 15, 2018.
My Perceived Problem
The lessons came after I encountered a perceived "problem" that soon turned into an opportunity. When we returned home from living abroad, an old mistake came to the forefront. In a previous life, I was a very different person and led a reckless life. This led to an arrest for a DUI, which I thought was settled back then. I even completed community service and have a clean record, but unfortunately, the DMV side of the case was never resolved. It took some time, which I first saw as a burden.
The Opportunity
Not having a license meant I'd be mostly confined to my home, depending on rides from loved ones because we didn't have a lot of money to support a steady Uber habit. I was crushed, initially. However, I eventually figured out that this was an opportunity, because of these important life lessons from not traveling, at least in the way we were used to getting around.
The Life Lessons
Seek Out the Challenge

Beyond not having a license, I was actually running away from my insecurities of being back in the US. I was also avoiding the wonderful world that surrounded me. Instead of feeling stuck, should've embraced the challenge to explore our new home in North Carolina and truly embrace local travel and day trips. I finally realized the first lesson was nothing more than seeking out the challenge of a life without travel.
Love Where You Are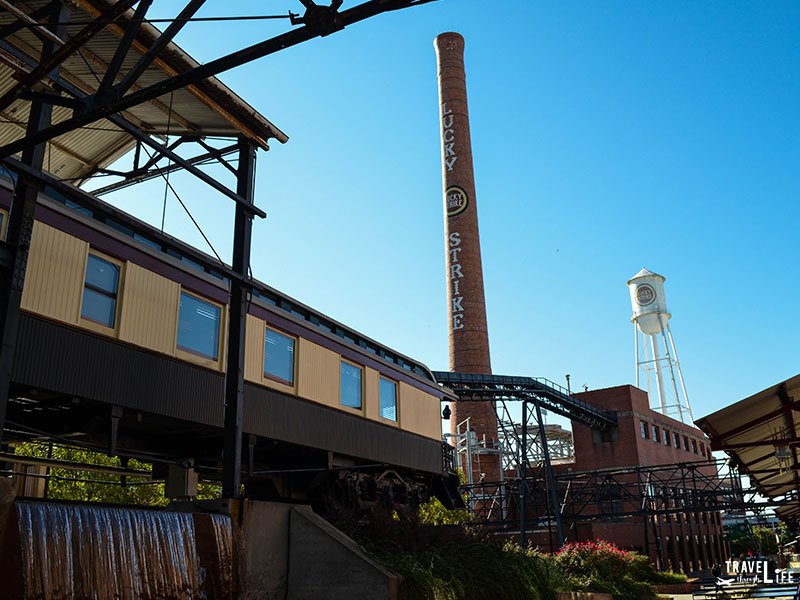 I had a really hard time appreciating where I was in the world, but after much kicking and screaming, I got over myself. I finally understood that it's okay to love where you are at the present moment. Sure, there are many times when I want to be elsewhere, exploring all the travel destinations that I can. But I have to appreciate and love the place where I am right now (Durham, NC). This may be difficult for you at first, but give it a try. From your present place, you'll find easier access to happiness and the dream life that you're working to achieve.
You Can Overcome Anything

Our obstacles of returning home and feeling stuck were easy compared to most people, and you might feel the same way about your own issues. Of course, you may not feel that way now, and that's the hardest part to overcome. Decide that you're going to embrace the challenge and overcome it. That's the first step. And the rest? Well, it will feel like history.
Be Grateful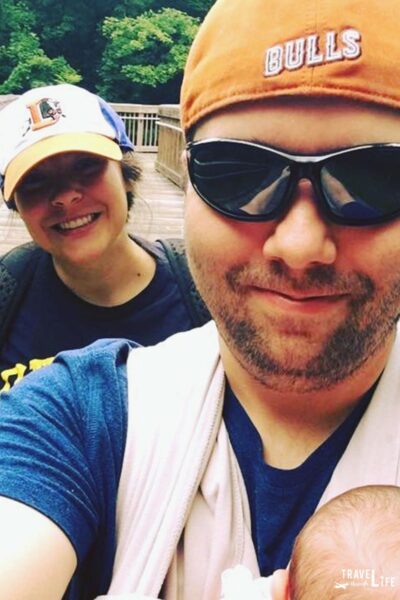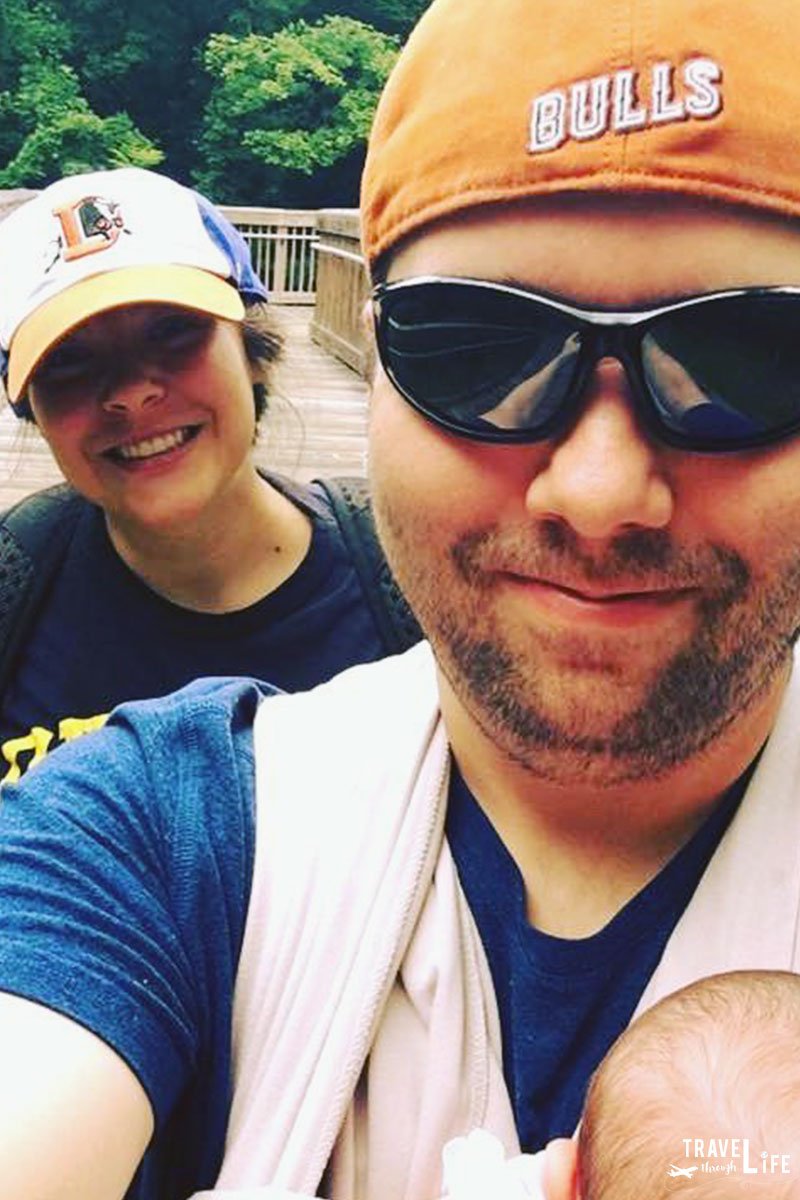 This next part is going to sound crazy. But when a problem presents itself, you first have to be grateful and go at it with a smile. You're being challenged to lose your cool. This is where you should ignore that urge and say "thank you" to the world for throwing you the hoops that you have to jump through. While you may not notice it at that moment, your gratitude will pay off. Believe me. I'm not perfect, but I treat every situation as one to learn from, and with as much of a smile as I can muster. It works.
Be Patient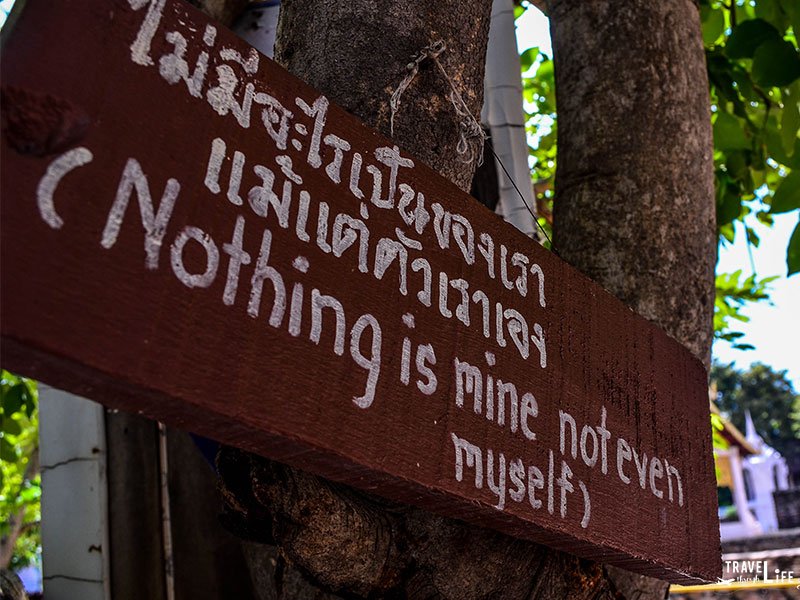 Just like I've learned from starting a travel blog, patience is crucial or else you'll lose all hope in very quick fashion. Every day, I see a new instant-success story or an amazing adventure created by someone else. I hate to break it to you but remember this. You're most likely NOT going to achieve anything overnight. so be patient. You'll get there in due time.
Take Breaks

Life can seem overwhelming and it's oh so crucial that you step back and take some time for yourself. I love exploring the outdoors in Durham or a good workout, with nothing but my thoughts (or inspirational book I'm listening to) to deal with. Do you have a method of taking a break that doesn't involve a newsfeed? Taking a break doesn't just mean taking a breath and relaxing. It helps us disconnect from that need to achieve and fulfill all of those goals staring at us from the finish line.
Remember that Everyone is Traveling

Even though I've described lessons learned from not traveling in the physical sense, I still think that we are all traveling through life. Everyone is traveling through life at their own pace. It can mean physically going somewhere, but also when one uses their own imagination. Travel isn't a race because we're not racing anyone. There's no need to compare what you've done to others because your journey is just as special as the person next to you.
Our Thoughts and Yours, Too
I've learned (and continue to learn) some valuable life lessons from not traveling. Face your situation with gratitude and you'll stand one step closer to overcoming whatever is put in front of you. For me, deciding that this was an opportunity was just important as the rest of these important life lessons.
What do you think about our lessons from not traveling? We'd love to read your thoughts in the comments section below!