Affiliate links linking to products we love may be found within this article. For more info, please check our Disclosure page for more explanation of affiliates and sponsorships.

---
Describing Pai in Northern Thailand as a paradise is beyond cliché but it's quite a fitting characterization of the place. After struggling with whether or not Bali was worth the trouble, we found ourselves faced with a similar question: is it worth visiting Pai? Because traveling to Pai is one of the most popular things to do in Thailand, I'll share exactly why you should visit this little slice of heaven. Enter this Pai travel guide and discover your future retirement location, Southeast Asia edition!
Pai Travel Guide
This Pai travel guide is part of our series on Thailand Travel and Southeast Asia Travel. It was originally created on April 8, 2016. It has been maintained and updated (as of December 27, 2018) to reflect current viewpoints and travel trends.
Pai Fun Facts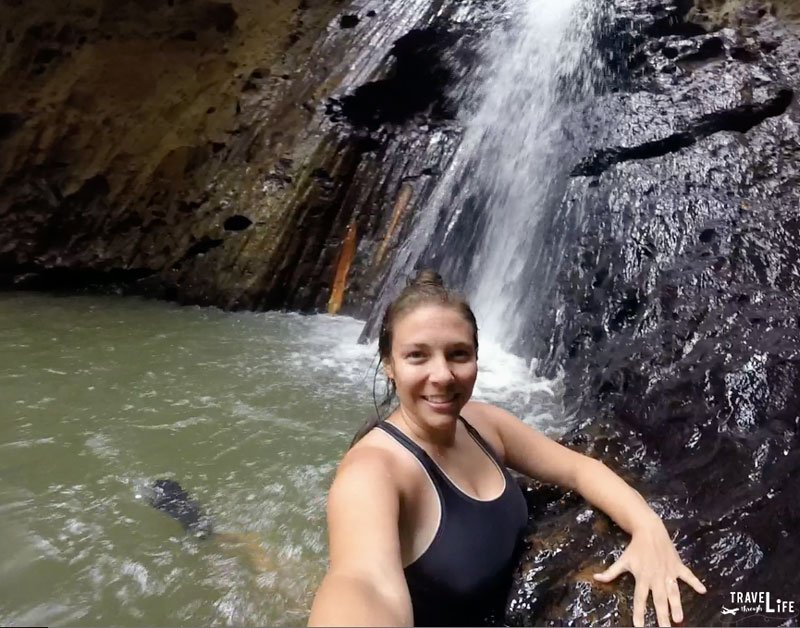 As our van started zipped around the 760-plus curves that it takes to drive to Pai from Chiang Mai as part of the Mae Hong Son Loop, I was worried that we wouldn't make it there without getting sick. I'm happy to say that we arrived in one piece. In looking back, getting to Pai was clearly the hardest part of our time there. Once we arrived, we saw a fairly small town full of restaurants, bars, and guesthouses. It's something of a discovery for many Thai people. Even more recently, many Chinese tourists have made their way to Pai thanks to the Chinese movie "Lost in Thailand" being shot nearby.
When to Visit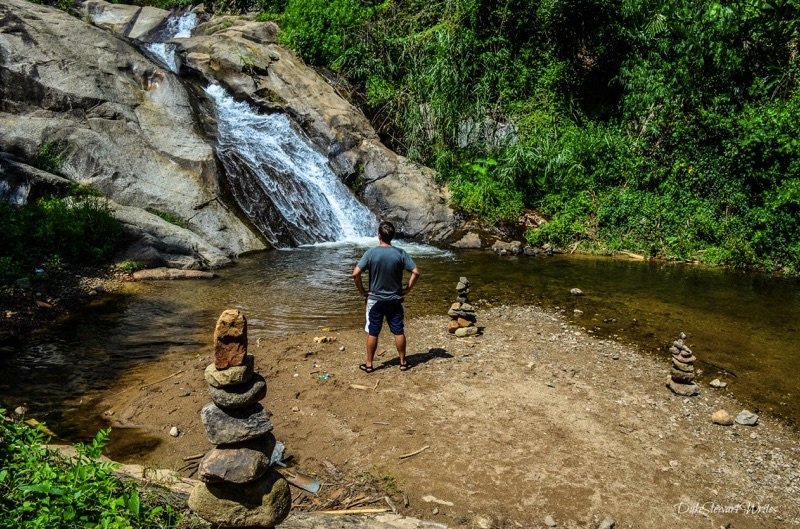 Many people will say that from November on is the best time to visit Pai. If you're not into crowds, the shoulders around September and January can be a lucrative time to visit. You might find some rain in the latter but the heavy ones mostly came in the afternoon for us. As we do to avoid crowds, get up early and go enjoy Pai before getting back to relax through the rain.
Where to Stay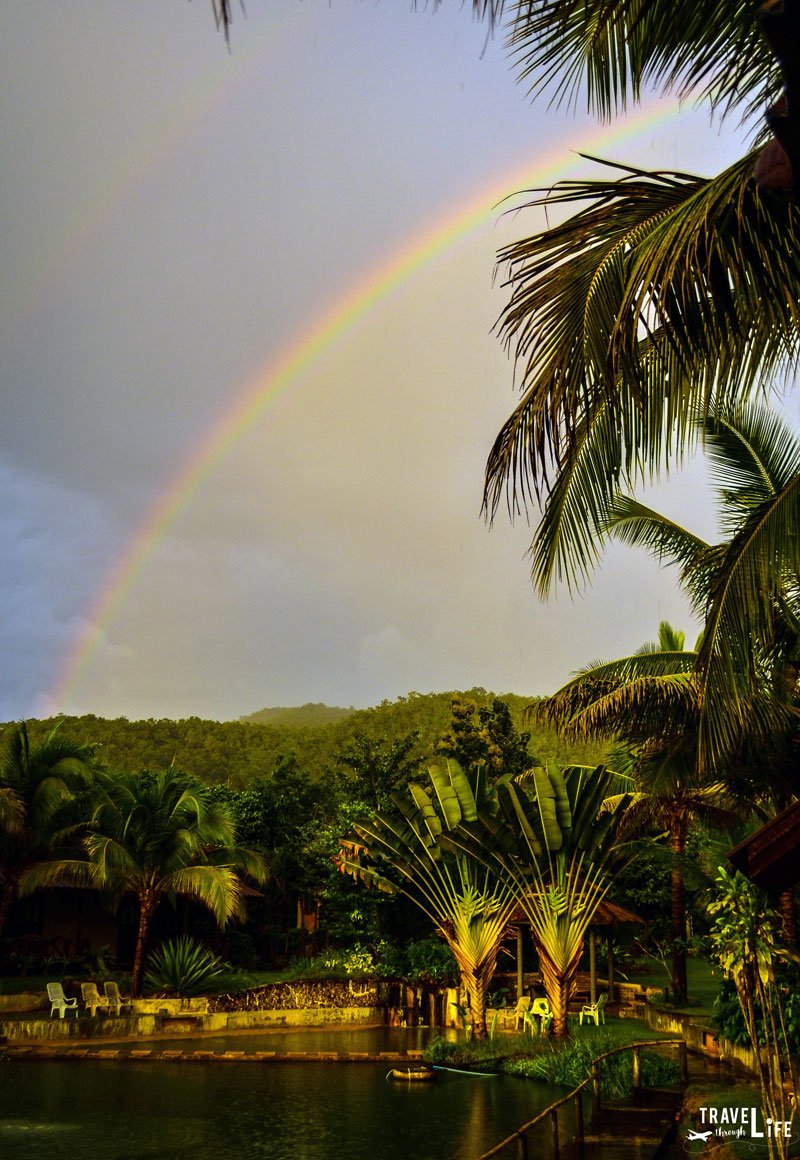 There are tons of places to stay in Pai, with some nice looking ones away from town and not far from the center.The busiest season is between October and February and rooms can be hard to find a room in Pai for cheap during that time. We chose a place called Pairadise that had a beautiful view to enjoy our delicious breakfast, as and a small swimming area and a nice spot for watching the rain.
Food in Pai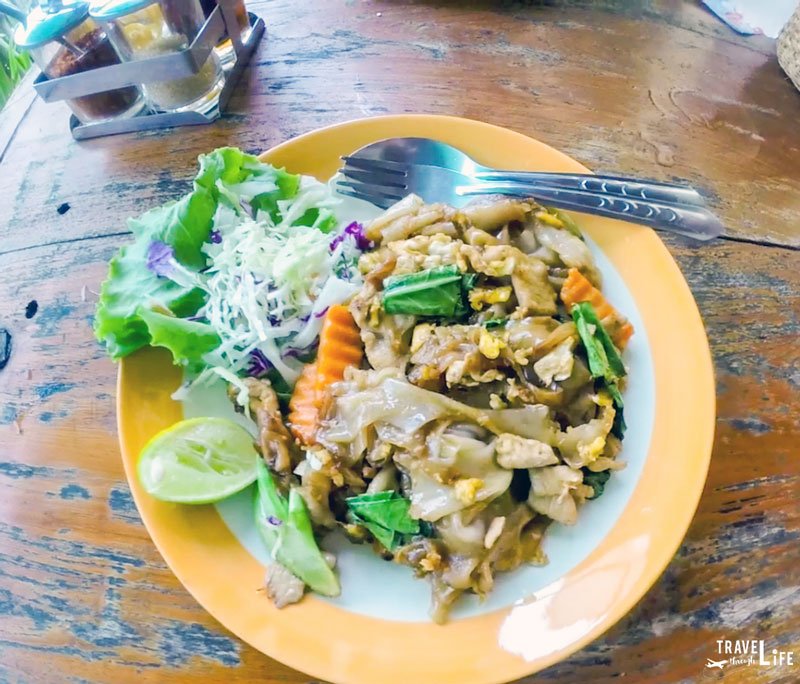 Pai has a pretty good food scene and even has tons of western options. My ideal day starts with a hearty breakfast and coffee at Big's Little Café where the best of Pai's multiple western breakfast options sits. After working that meal off with a ride to somewhere far away, we'd tried to catch a good Thai lunch at Na's Kitchen before everyone else clogs the place. An afternoon siesta at the hotel precedes a stop at Charlie and Leks for dinner with food so good that one can easily forget it's healthy.
Things to Do in Pai
Wat Pra That Mae Yen & Ban Santichon Overlook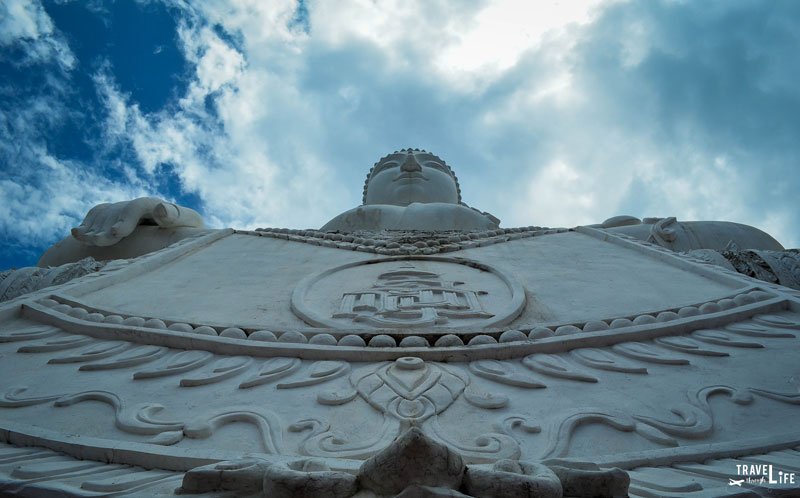 When thinking of things to do in Pai, waterfalls are the first thing that comes to our minds. However, start with a walk up to Wat Pra That Mae Yen's White Buddha. It'll give you a great view of one side of Pai. After 295 steps, it's rewarding to stare up at that temple's beautiful White Buddha there before looking towards the green valley below. If you head out to the Chinese Village, the Ban Santichon Overlook is the best way to see Pai with a cup of tea at your side.
Pai Land Split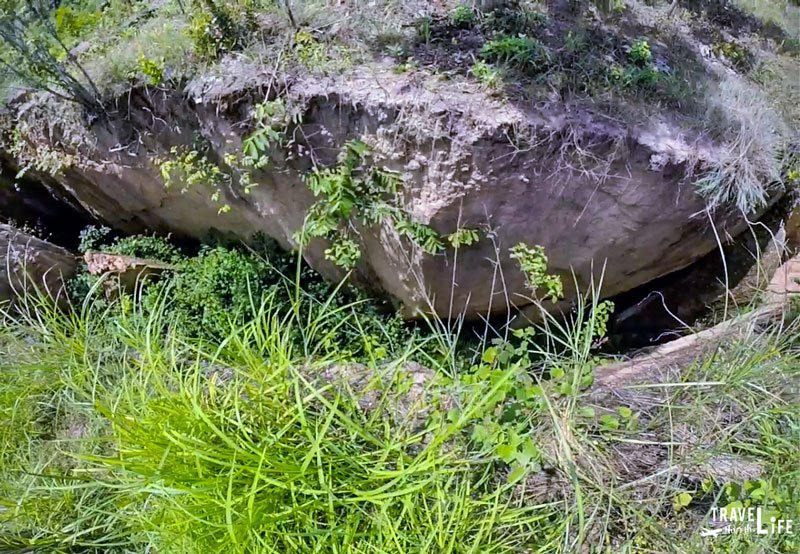 For more fun, the Pai Land Split is evidence that lemonade can be made out of lemons or in the owner's case, roselle juice and free snacks that he offers for donations. The kind man also offers visitors a shady relaxation spot that's adjacent to the unexplainable split that ruined his farm some years ago.
Pai Canyon and Memorial Bridge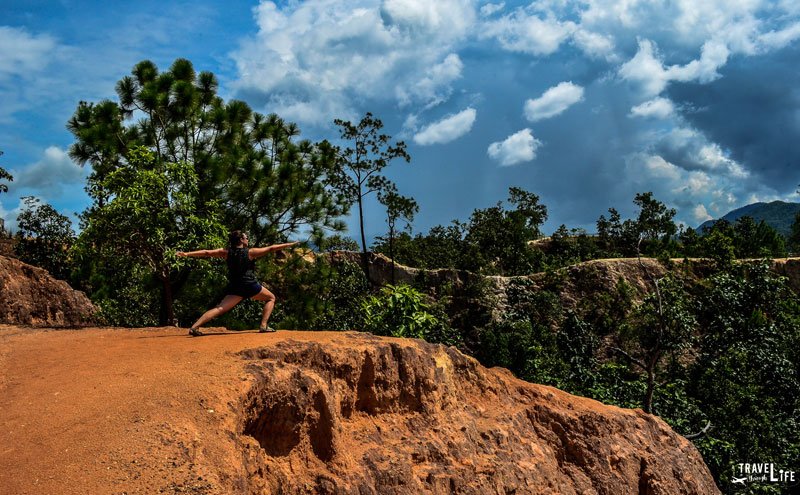 Pai Canyon brought out my fear of heights but is beautiful and certainly worth the drive. It's also a great place to work on your yoga poses against a gorgeous background. The Memorial Bridge is a reminder that Imperial Japan once came through and "needed" the area to transport war materials. It's an interesting relic from a very dark time. However, it still gets packed with tourists throughout the busier times of day, which start mid-morning. These are two of the most popular things to do in Pai, so arrive as early as you can to avoid the masses!
Pai Waterfalls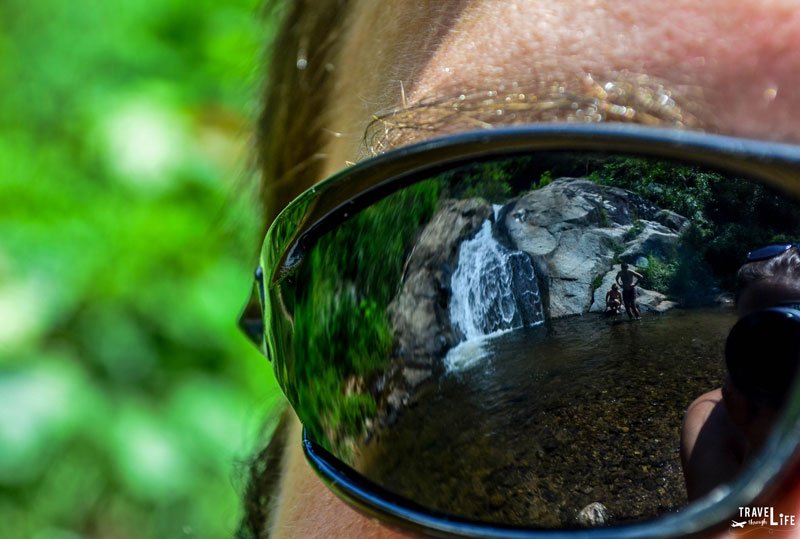 There are quite a few waterfalls in Pai. Mo Paeng is by far the easiest to reach and was nearly deserted when we arrived early one morning. For Pambok, the walk from the entrance and sharp rocks that lead to it are a diversion enough for those who don't bring proper footwear. The water is also deep enough to get in and have a swim. That's perfect when the sun keeps getting hotter and hotter in the morning. That's not the only pretty sight, as I can't get over the beautiful landscapes surrounding our drives around Pai.
Caution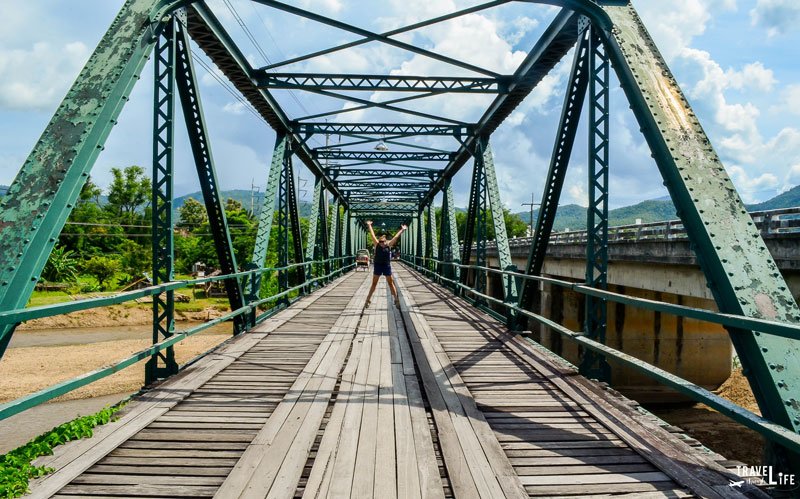 As in most places in Southeast Asia, I felt pretty safe but always suggest practicing caution when walking around or if you plan to go out late at night. Also, Bicycle and motorbike rentals loom everywhere but are caution-worthy, thanks to the "scratch fee" that will come if you've gone with a less reputable dealer. If one trusts their hotelier, ask them for help in this area. I mistakenly overpaid for the same crummy bike at an expat-run place with all the fancy signs. It's not just the foreigners who'll rip you off but my experience is to go for the place with rickety signs.
Our Thoughts and Yours, Too!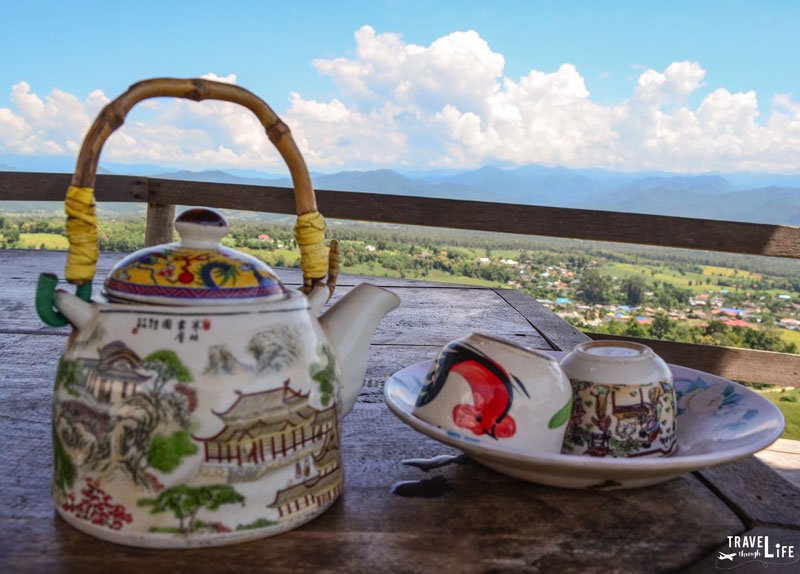 This visit could've gone on forever. Christina and I had to get out of Pai or else we would have just continued moving around before eventually buying land here. We'd likely still be there, having bought land and lying in my own hammock. I know Pai hasn't impressed everyone who's spent time there but it really jumped out at my wife and me for various reasons. It was special in so many ways and one of the peaks during this trip. Whether it was the food, the scenery, or everything else in between Pai and Northern Thailand's atmosphere is exactly what we were searching for and haven't found since.
That concludes our Pai travel guide? Is visiting Pai the right thing for you? I know it was for us. Ever been? We'd love to know what you think in the comments section below:) 
Further Reading
DISCLOSURE: I may be an affiliate for products that I recommend. If you purchase those items through my links I will earn a commission. You will not pay more when buying a product through my link. In fact, I oftentimes am able to negotiate a lower rate (or bonuses) not available elsewhere. Plus, when you order through my link, it helps me to continue to offer you lots of free stuff. Thank you, in advance for your support!