Affiliate links linking to products we love may be found within this article. For more info, please check our Disclosure page for more explanation of affiliates and sponsorships.

---
Koh Chang is one of the first places I'd choose if I had one week in Thailand. More time is easily spent worrying about where the next sunset should be viewed from or whether a Thai massage would cure a long, stressful day at the beach. The island's plethora of beaches places to explore and relax made our visit to Koh Chang a truly memorable trip. This place appeals to almost every kind of traveler and I'd have to say that "absolutely yes" is the answer to the question, is Koh Chang worth visiting? Let's dig into why you should visit, how to enjoy it, and what you should do on one of the best islands in Thailand.
Koh Chang
This Koh Chang travel guide is part of our series on Thailand Travel and Southeast Asia Travel. It was originally created on December 4, 2017. It has been maintained and updated (as of December 27, 2018) to reflect current viewpoints and travel trends.
Fun Facts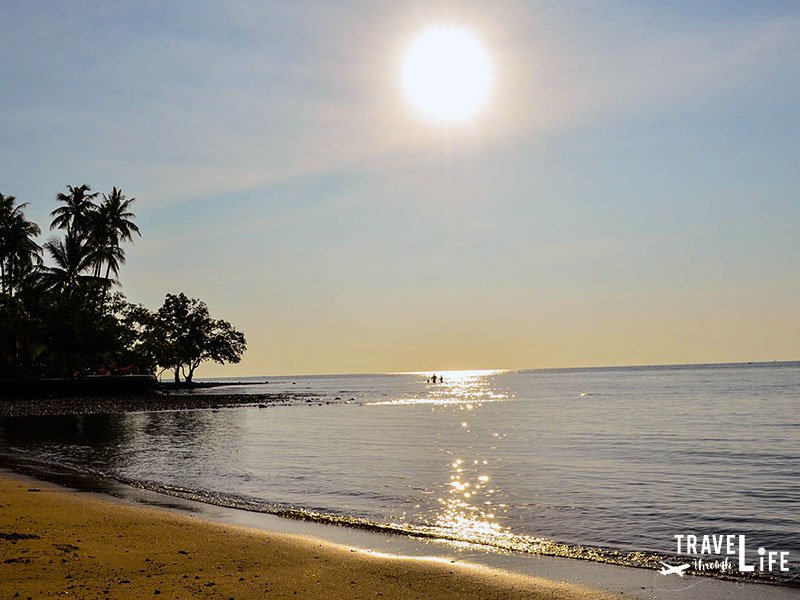 Being Thailand's third largest island with a less developed infrastructure leads to Koh Chang's presence in the shadows of Phuket or Koh Samui, but "Elephant Island" (aptly named for its resemblance on a map to the beautiful pachyderms) provides visitors with many opportunities to enjoy the Gulf of Thailand's beautiful mixture of green and cerulean waters but other opportunities await for anybody to enjoy a fun and adventurous Thailand holiday.
Getting to Koh Chang and Around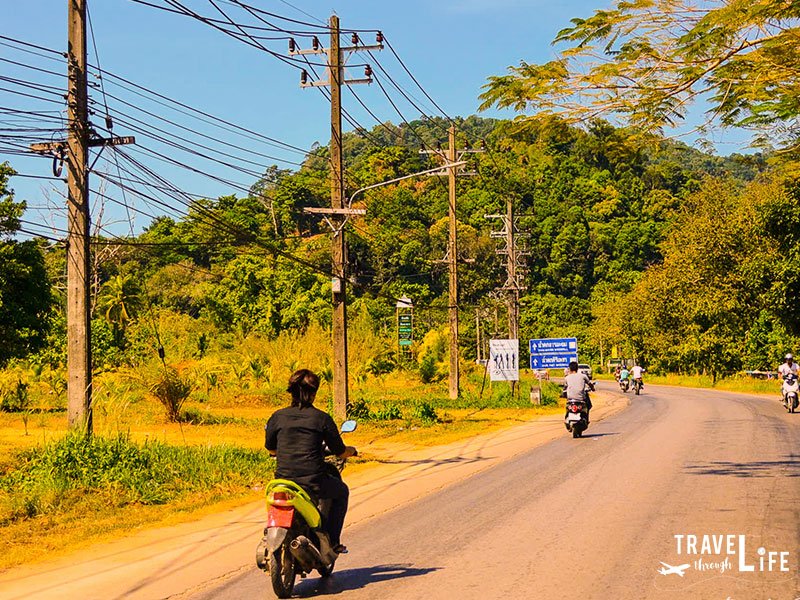 Getting to Koh Chang is fairly easy. Multiple companies offer a minibus service from Bangkok and you can even taxi there for a higher price. To get around the island, there is no need to rent a motorbike but it is harder to get to the less accessible places on the major modes of transport. Taxi-like 4×4 trucks (Songthaew) ride up and down the west coast but are not known to drive along the east coast.
Motorbike and Caution
In order to see the island without the restriction of traveling in the back of a crowded minibus or taxi, we had to rent a motorbike. The caution signs revealed themselves while passing through the first "snakey" curves. We even passed a tall elderly western man who was holding a pair of women's shoes and, to the right of him, a Thai lady shoeless with a helmet and sunglasses on but with blood pouring all over her face. Nevertheless, I decided to rent a motorbike. It's an easy process. Just give the nice people your passport and 200 Baht (about Seven Dollars) for a day and they'll even provide a helmet. Motorbiking around Koh Chang is scary. Simply describing the sloping curves is giving me the chills even right now. As the bandaged man I met while paying for rental said, "Drive slowly. Drive Carefully."
Koh Chang Hotels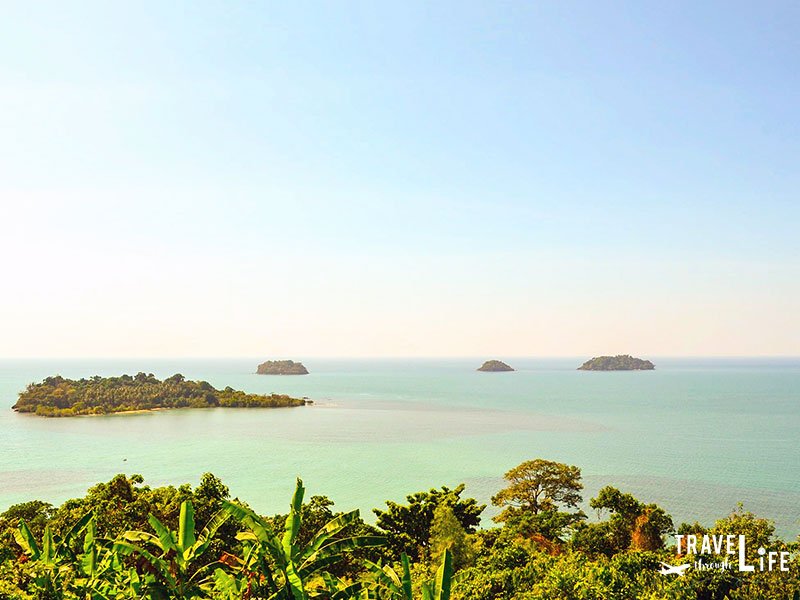 There are quite a few Koh Chang hotels to choose from and prices range according to what you want. Most are found on the island's west side and vary from smaller backpacker-friendly hostels to luscious resorts that cater to your every want and need. The island has developed quite a bit over the years, so it's safe to say the secret is out about it.
Koh Chang Food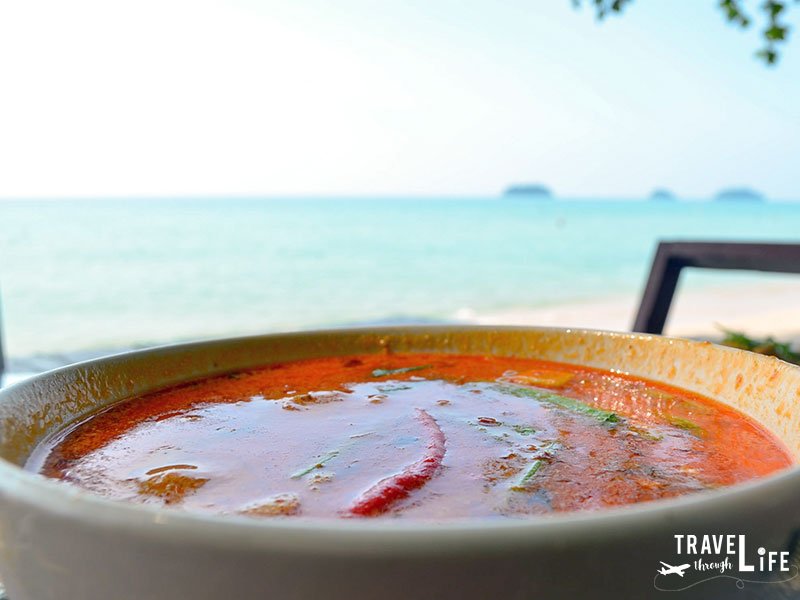 Koh Chang's food scene is a mix, because of the huge influx of foreign tourists. Most of the restaurants offer western food and a lot of it tastes great, but seems almost too consistent. Personally, I'd prefer a hearty bowl of Khang Massaman (Thai Massaman curry) with chicken or some Prad Kra Pao to western food any day of the week. So you have both Thai and non-Thai food on Koh Chang and if it were you, what would you choose?
Koh Chang Beaches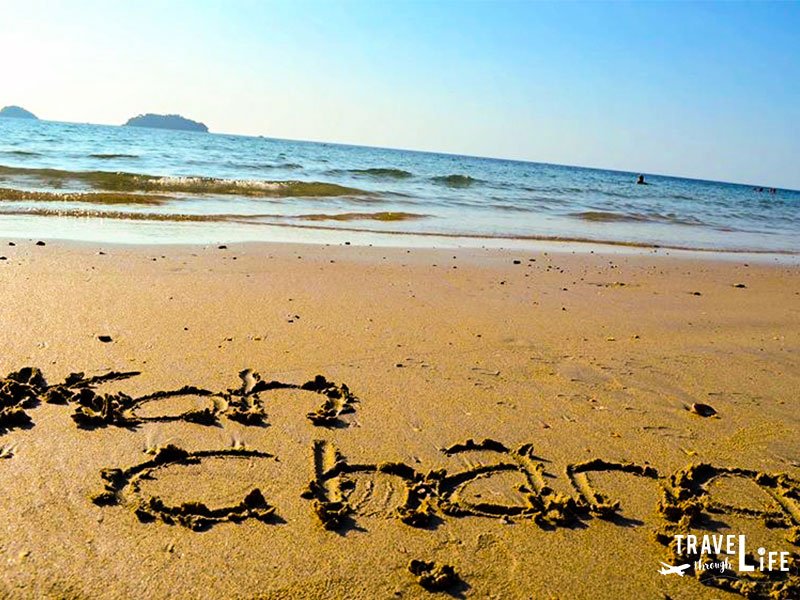 At the end of the day—every day, that is—the goal was to enjoy one of Koh Chang's beaches. Hat Sai Khao (White Sand Beach) is the most popular and developed of the beaches, with shops right up to the water, literally. Plenty of other options exist along Koh Chang's west coast and highlights include Hat Kai Mook (Pearl Beach, known for snorkeling) and Kai Bae. The latter is popular for an easy and cheap venture kayaking to surrounding islands through the calm Gulf of Thailand. At the end of the line on the west coast are Lonely Beach and Bailan Beach. The former given its name because of a time that once existed where it truly was "lonely" and secluded. Bailan is very nice and even quieter than Lonely Beach.
Koh Chang Away from the Beach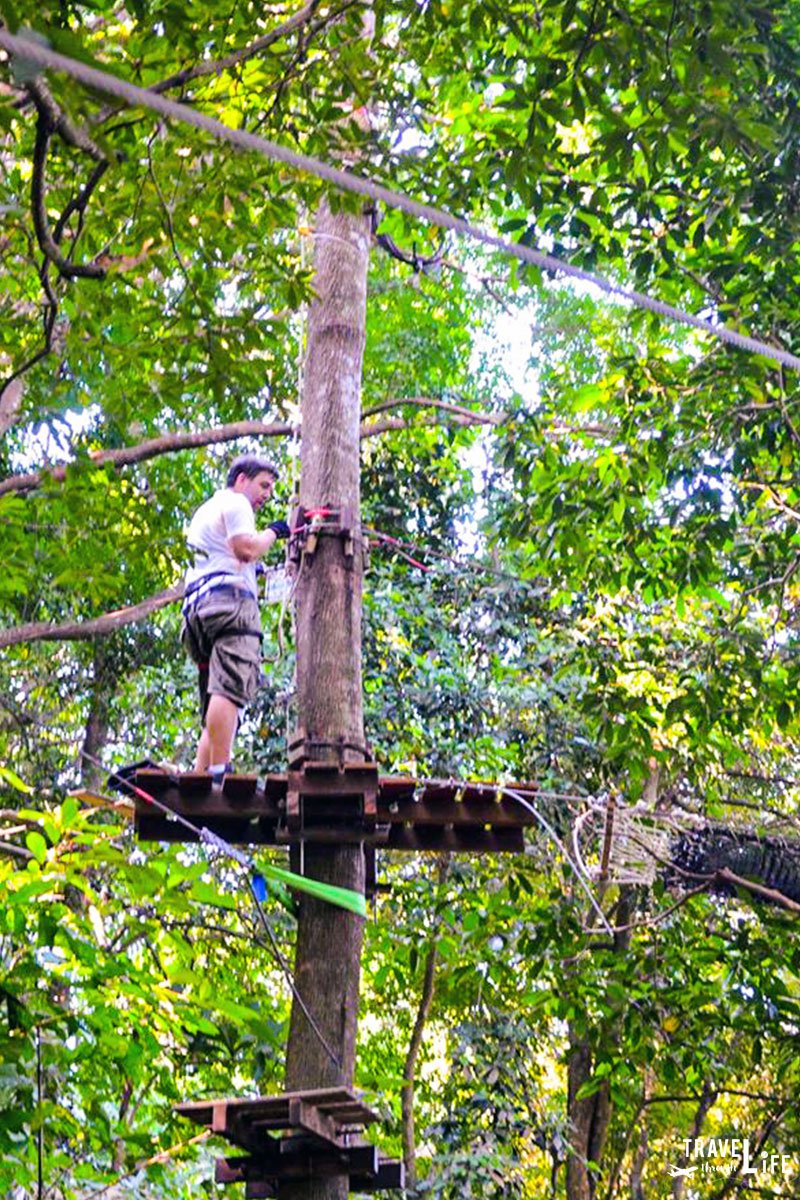 Our nervy yet successful motorbike rides gave us exposure to some things to do in Koh Chang, away from the beach. Kong Plu waterfall requires a nice hike through the jungle but gives a nice change of scenery from the warm and cozy beaches. It's easy to just jump in and enjoy the cool waters of the waterfall. However, the place can grow fairly crowded during the daytime. Not far from Bailan Beach, you can enjoy the very fun and exhilarating Treetop Adventure Park. For those searching for a few hours of climbing trees and zip lining through a lush forest next to the beach, Treetop is perfect. Aside from the busy west coast, the eastern part of Koh Chang has a few options to explore. There are boat tours that visitors can take to mangrove forests and secluded fishing villages.
Is Koh Chang Worth Visiting?
When one's biggest worry concerns the sun's position and its relation to the umbrella that is producing a cool and relaxing shade next to the beach, life is surely too nice. Go to Koh Chang for the beautiful beaches. Still, you should try to see some of the local wildlife that is well known on the island. Get a bamboo tattoo or go snorkeling. Above all, try to forget who you are and where you came from and consider that to be a successful vacation from normal life.
What do you think of Koh Chang? Have you ever been? What did you think of it? If you're still in the planning stages of your Thailand holiday, where do you plan on going? Follow our FREE Koh Chang travel checklist and you'll have a wonderful time. We'd love to read your thoughts in the comments section below:)