Affiliate links linking to products we love may be found within this article. For more info, please check our Disclosure page for more explanation of affiliates and sponsorships.

---
If you've read anything about Southeast Asia during the twentieth century, you'll know Cambodia has faced some tough times. But having experienced the country and a few of its cities and towns, we're hooked on the brighter side of this country. And that's why we want to share a few of our favorite places to visit in Cambodia with you right here.
We've created more than a few Cambodia travel guides here and feel like there are so many stories to tell.
Places to Visit in Cambodia
Angkor and Siem Reap
Angkor Wat.

Bayon.
Angkor Wat headlines all of our "Things to Do in Cambodia" lists for a variety of reasons. It's home to some of the most epic religious and cultural sites in the world. Many of which we still haven't seen. Beyond Angkor Wat itself, even more temples are worth visiting. They include Bayon's stone faces, Banteay Srei, Prasat Baphuon, and more of the so-called "other temples to see around Angkor." Siem Reap does very well to keep up with the hordes of travelers coming to see Angkor. There, Pub Street is a common spot for after-hours hanging out.
If you're looking to visit Angkor, check here for Siem Reap hotels and places to stay.
Battambang and Phnom Penh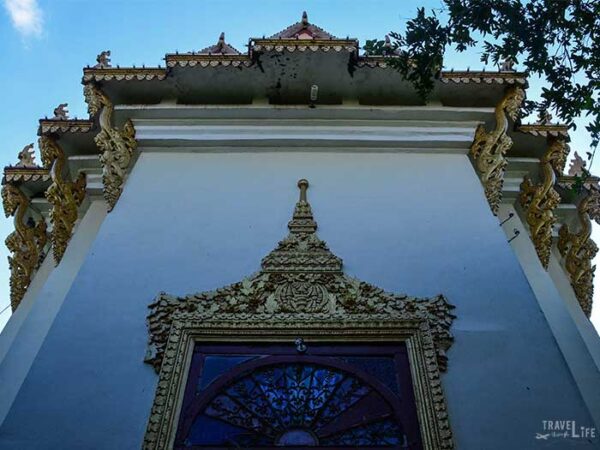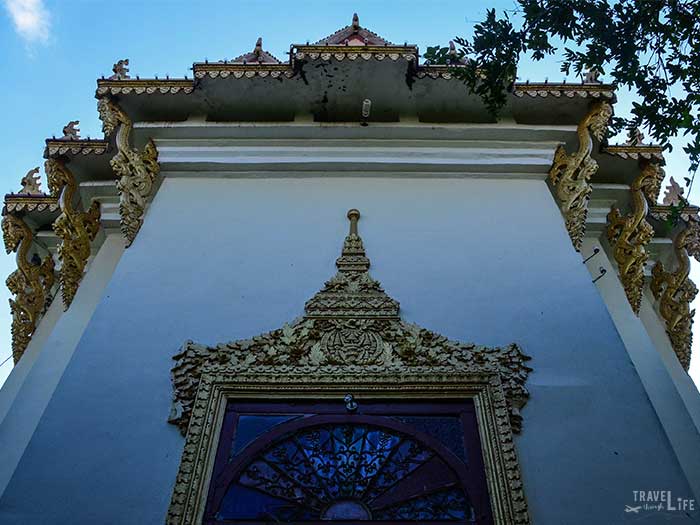 Many people stop in Battambang, between Siem Reap and Phnom Penh. First, it's an interesting city but a huge tourist attraction is the bamboo train. Phnom Penh is a busy city and might seem confusing at first, but I think you can learn a lot from visiting. There, you should spend time at the Wat Phnom and the Royal Palace. However, I think it's a must to make time for S21 and the Killing Fields of Choeung Ek to put a lot into perspective.
While we try to focus on Cambodia's future and the hope that it holds, I think it's important to recognize the past and what happened here. A heartbreaking yet beautiful book that captures this is Vaddey Ratner's In the Shadow of the Banyan.
The Coast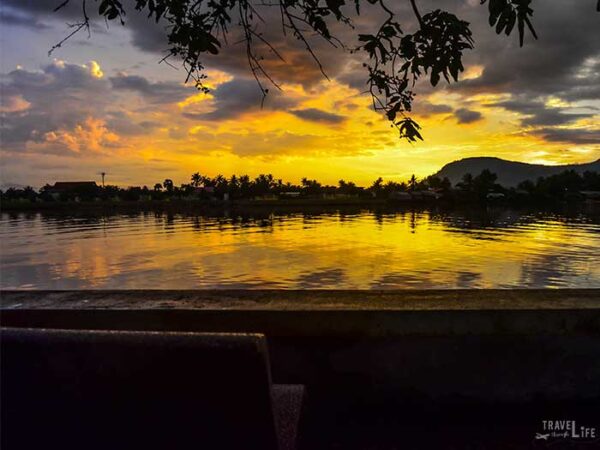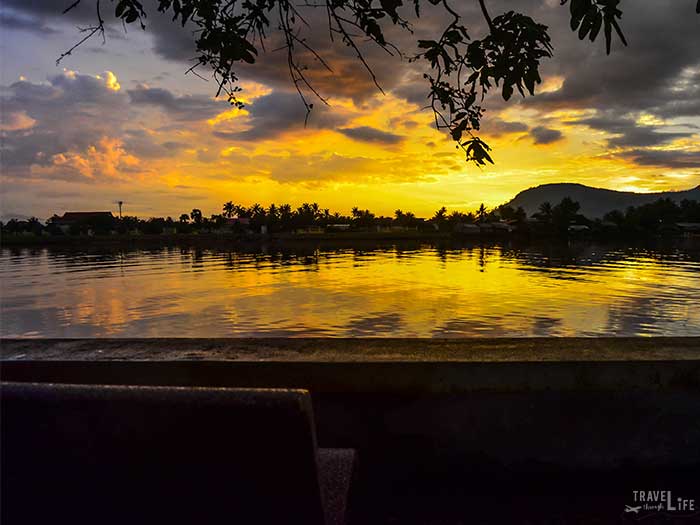 We spent some time in Kampot, close to the coast and within a few hours drive from Phnom Penh. It seemed like every night, we'd find a good spot to watch the sunset from the Praek Tuek Chhu riverside. Ever since I saw the No Reservations episode on Cambodia, I've wanted to visit Kep. We mainly came just to eat some crab, and you can see the people walking out to the traps to bring some delicious back to the seafood market!
There are so many more spots along the coast, including Sihanoukville and Koh Rong to name a couple. Do you have any favorite coastal places to visit in Cambodia that you'd like to add?
Western Cambodia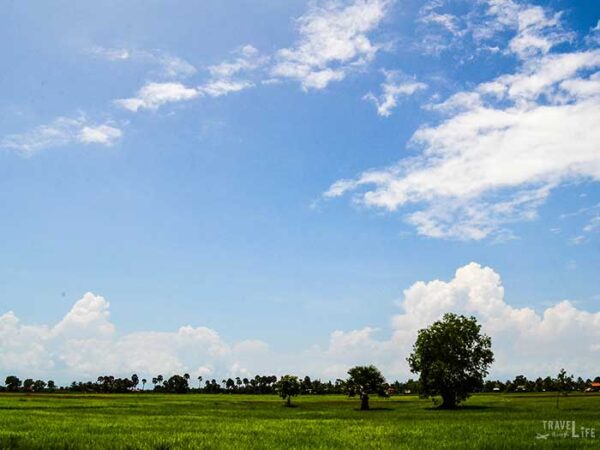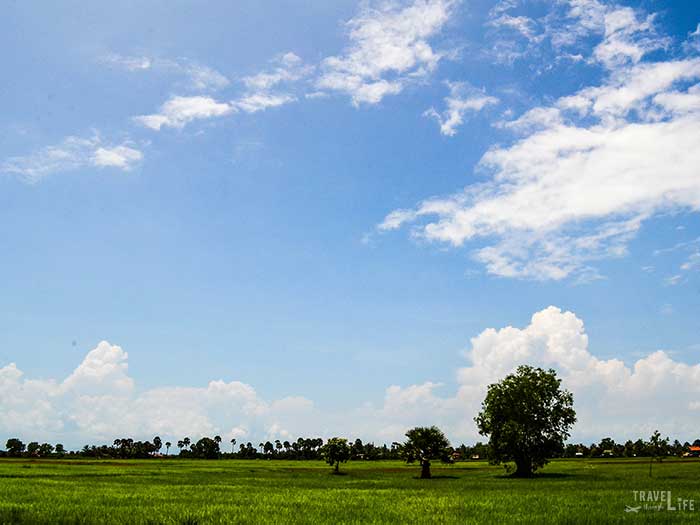 Follow the Mekong River to the north and you'll run into Kampong Cham's rubber plantations and lighthouse which are worth checking out. Kratie is an emerging small town, known for the extremely rare Irrawaddy Dolphins, found in small dotted portions of Southeast Asia. Animal tourism is huge in Asia and Southeast Asia, and thankfully, there are places in Cambodia like Sen Monorom's Elephant Valley Project. That's a spot working hard to protect our elephants. Hopefully, people can keep visiting them and getting the word out.
Another place to visit is Ratanakiri Province, where you can have an awesome experience at Banlung's Waterfalls and Crater Lake.
Where Else Should We Go?
The country might seem small on the map but there are so many places to visit in Cambodia. If you're looking for hotels in Cambodia, check here before you book. Honestly, I can't wait for us to come back and explore for a little while longer and would love to know your thoughts on this place.
Have you traveled through Cambodia before? What did you think of it? If not, where would you go first? Let us know in the comments section below.