Affiliate links linking to products we love may be found within this article. For more info, please check our Disclosure page for more explanation of affiliates and sponsorships.

---
After leaving Angkor Wat in Cambodia, Mr. Jim takes us towards some of the famous ancient city's other hits. It's amazing that so much can come out of just a couple of days slogging around in the Southeast Asian heat and humidity. This trip around Angkor has been thoroughly educational and not just from a historical and archaeological standpoint. I'm really learning first-hand just about how massive and powerful the Khmer Empire became just half a millennium ago. These places are really just awesome structures and demonstrate the Khmer presence during its heyday and why local people are so proud of it today. With very little time to think about that, the tuk-tuk stops and we're at the next spot. From here, it's time to take a photo walk through Cambodia's Bayon, Ta Prohm, and more Angkor Temples!
We love these Angkor temples so much, that we also included them among our favorite places to visit in Cambodia!
Bayon, Ta Prohm, and More Angkor Temple Pictures
Bayon
Bayon is a temple in the center of Angkor Thom (the last and most enduring Khmer capital). It was originally built as a Mahayana Buddhist Temple during the reign of King Jayavarman VII in the late 12th – early 13th century. It is notable for the many "Stone Faces" found on site.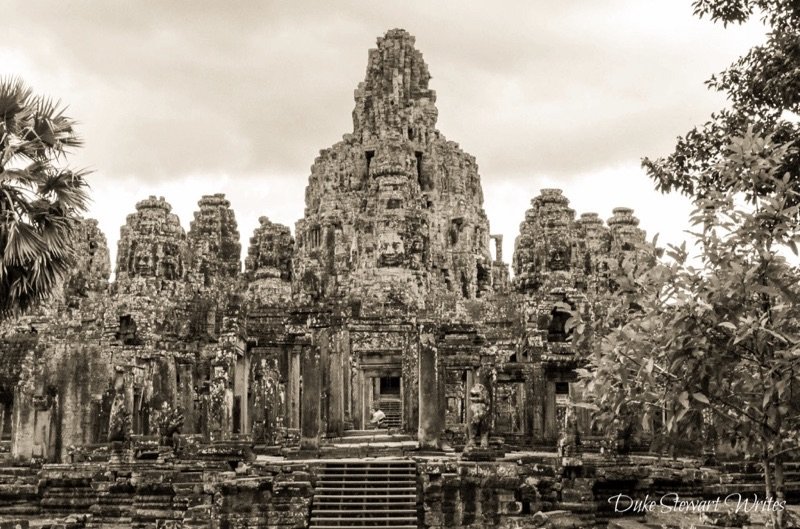 The Bayon Temple entrance looks so mystifying outside, I say.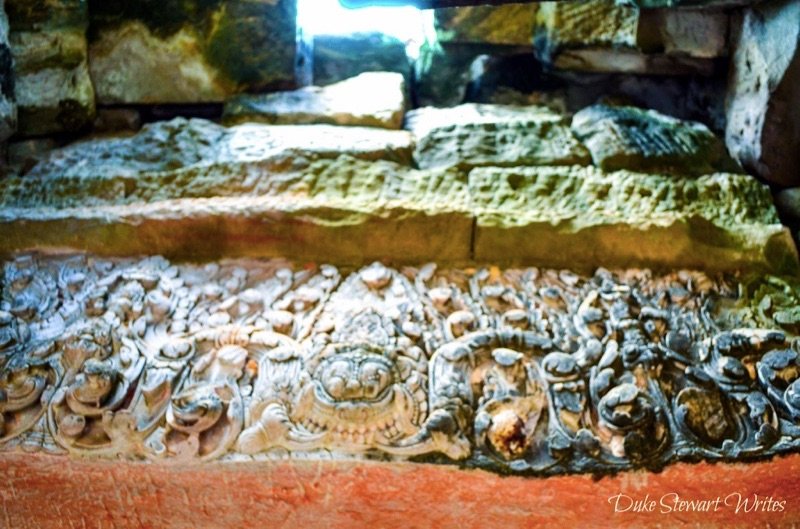 Just like Angkor and the other temples, I find the intricate carvings to be just as impressive as the big stuff we see here.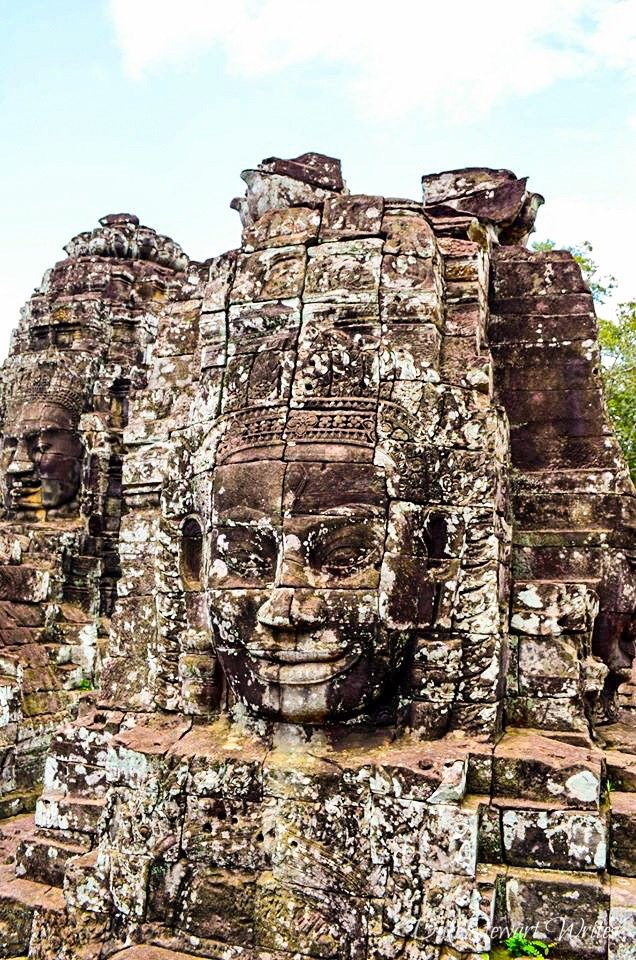 But who can argue with these wonderful stone faces found towering above Bayon?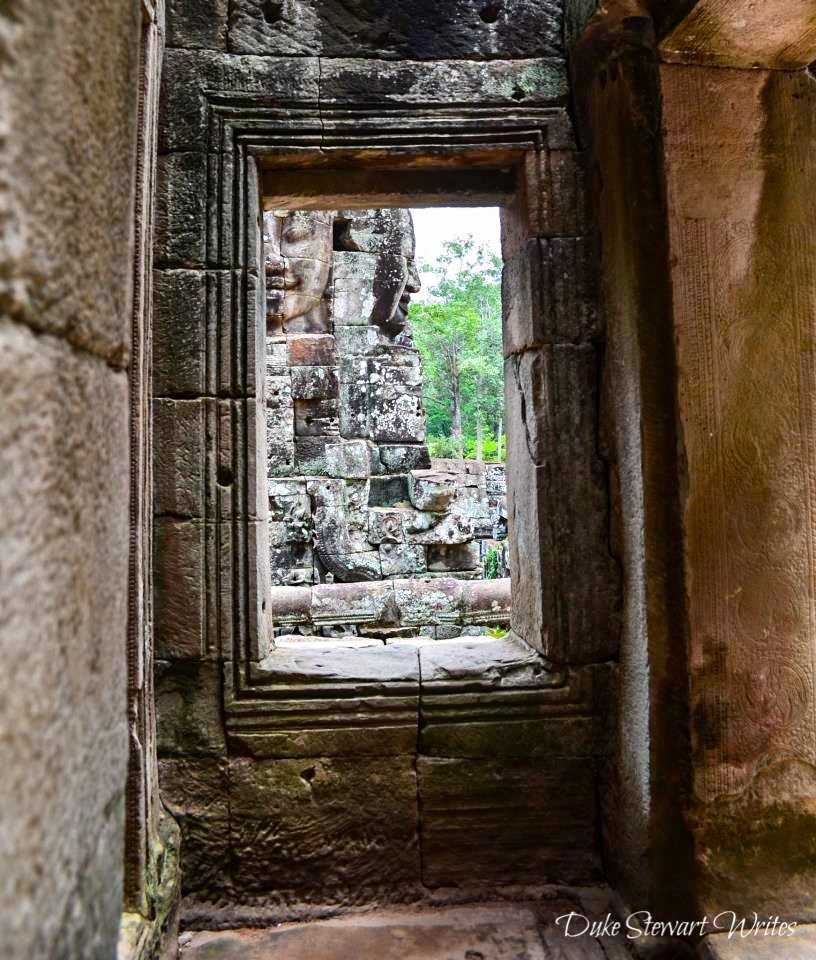 The Bayon stone faces are inescapable.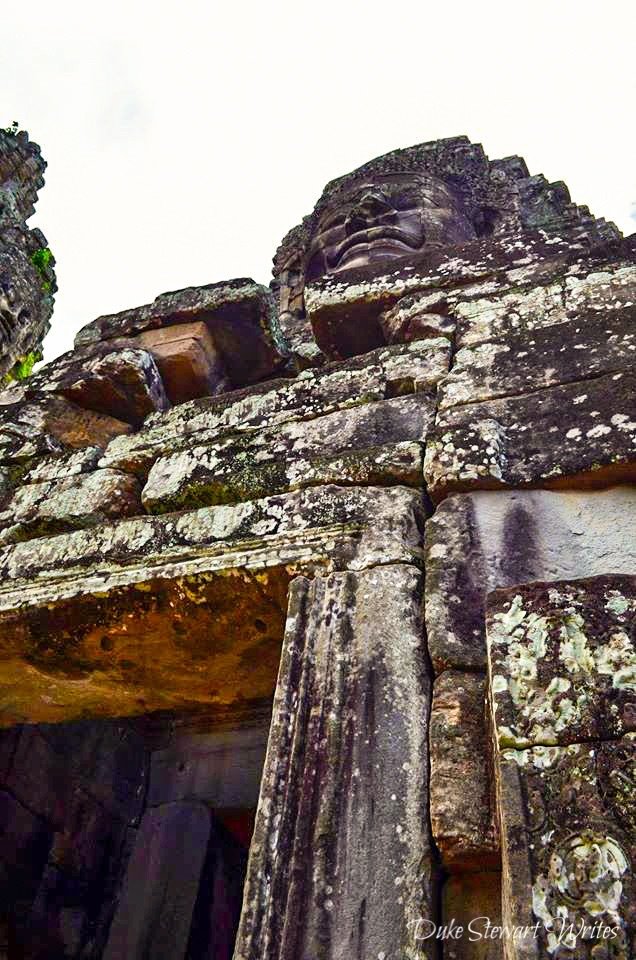 Even from below, they're impressive.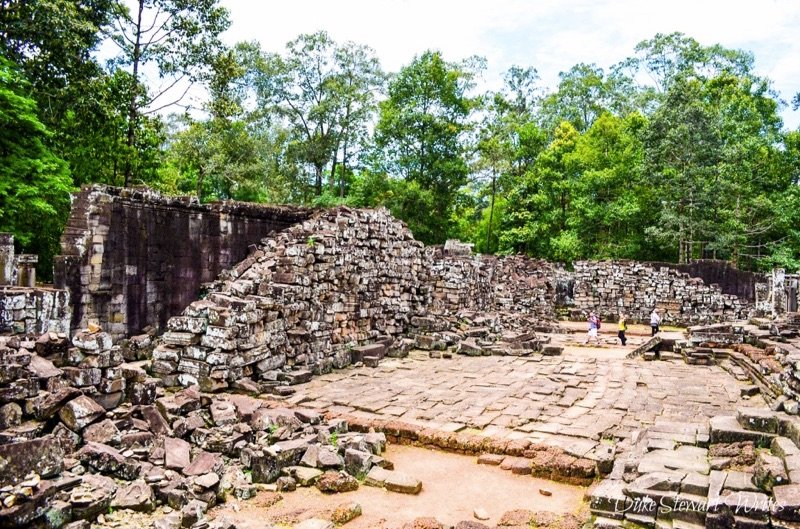 It's easy to forget that these places still need a lot of work and help from people. Maybe someday we'll see Bayon in its full awesomeness!
Ta Keo
This is the only shot taken of Ta Keo. It's a Temple Mountain just outside Angkor Thom and was built in the late 10th century during the reign of King Jayavarman V.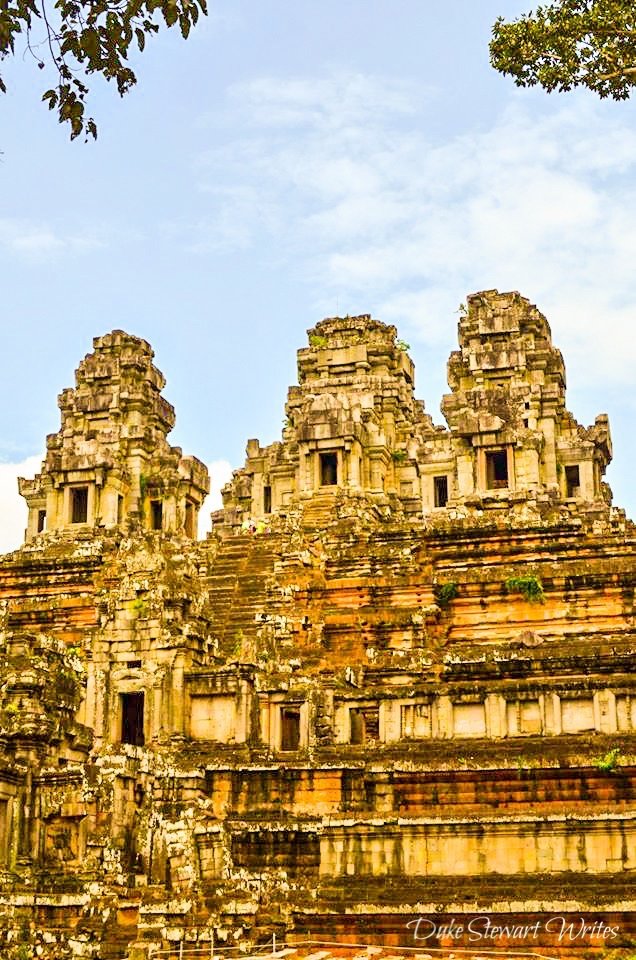 Ta Prohm
Ta Prohm was built in the late 13th century and is located 2km east of Angkor Thom. It was founded as a Mahayana Buddhist Temple and University during the reign of Khmer King Jayavarman VII. It is notable due to the dominance of nature over it and has also recently gained fame as it was used in filming for Tomb Raider.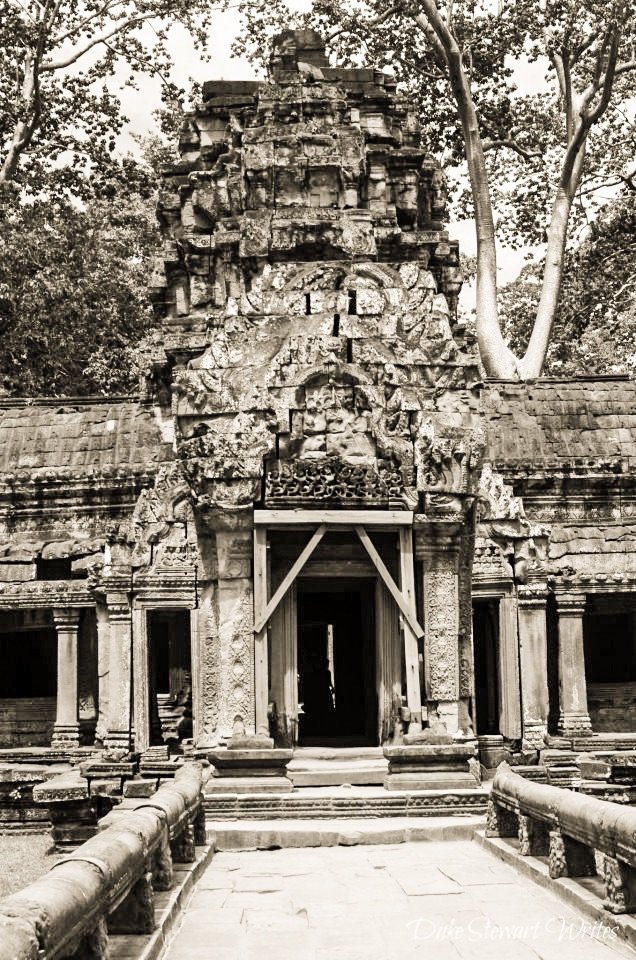 I'm hopeful that someday this temple will stand without the aid of wooden braces like the one that rests below this entranceway.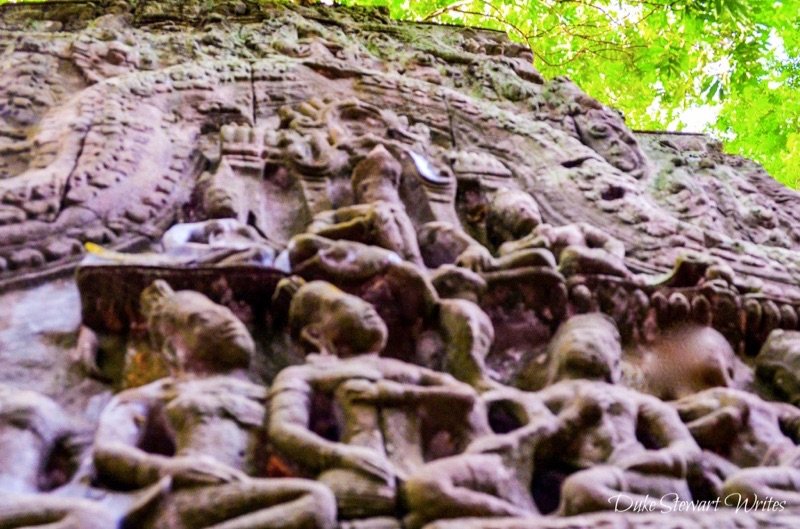 Carvings tell a story and I wish there were someone to help convey this one to me. I'm sure it's amazing.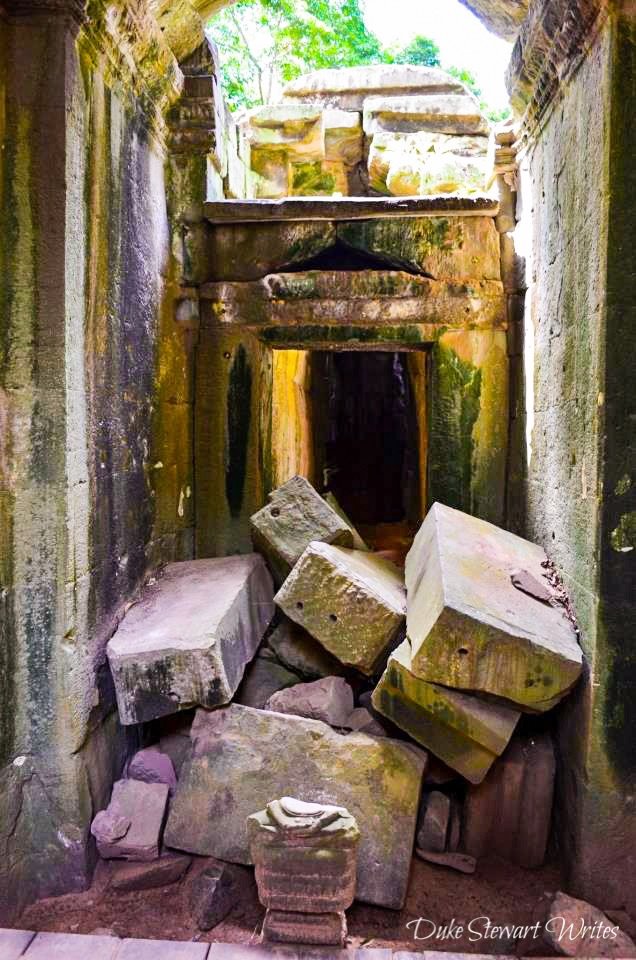 Someday this will be clear but like Cambodia as a whole, more helpful hands are required.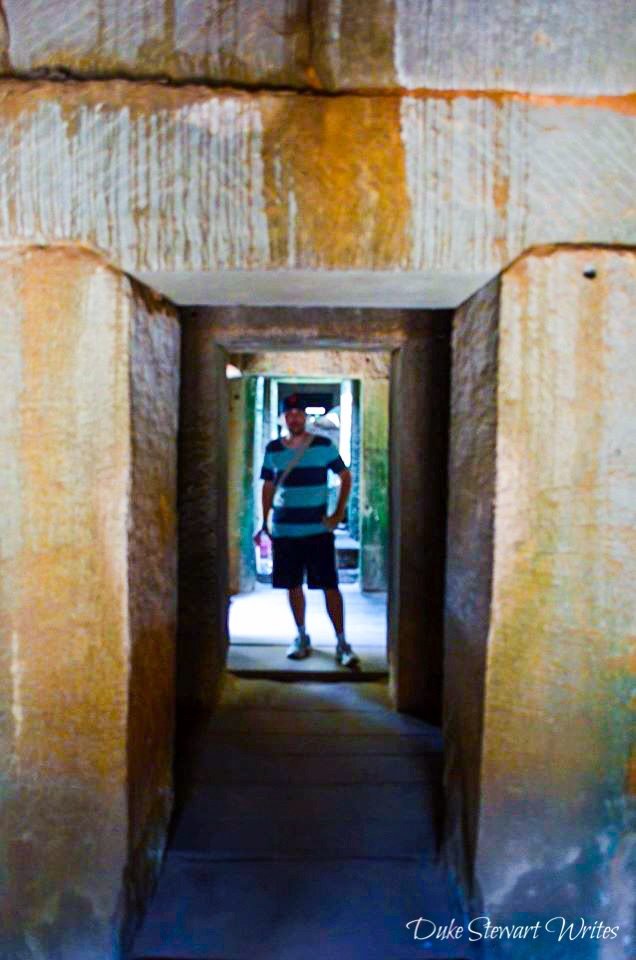 There's still room to roam around Ta Prohm's galleries, like here.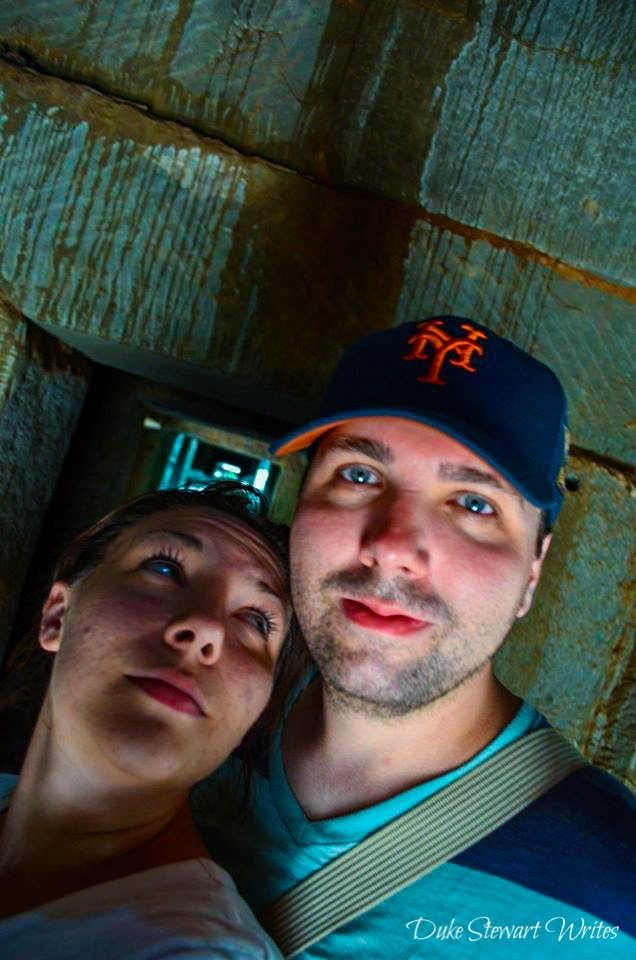 And for intimate selfies.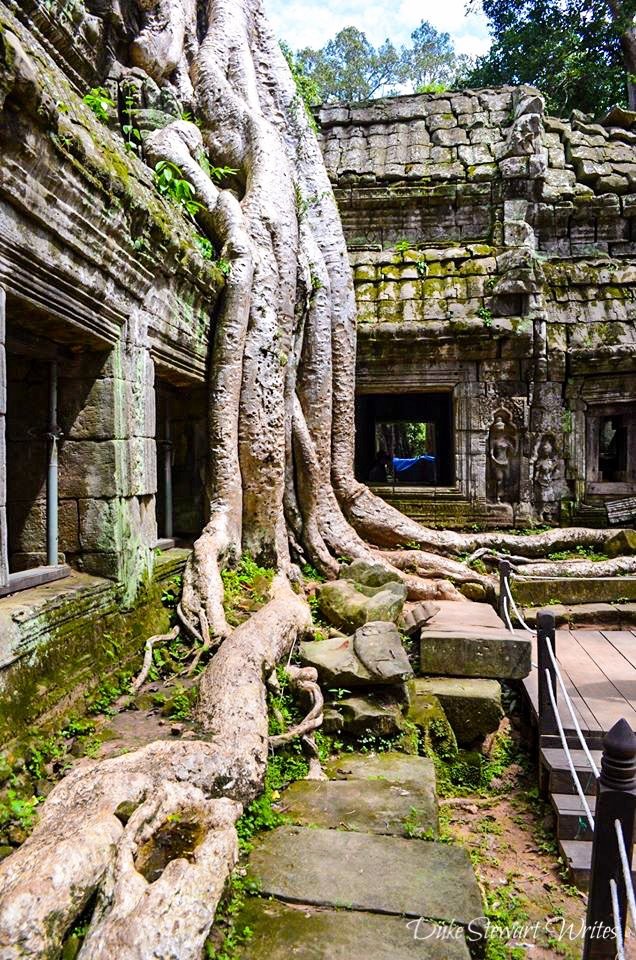 People come to Ta Prohm for sights like this. Overgrown trees lurk almost everywhere outside!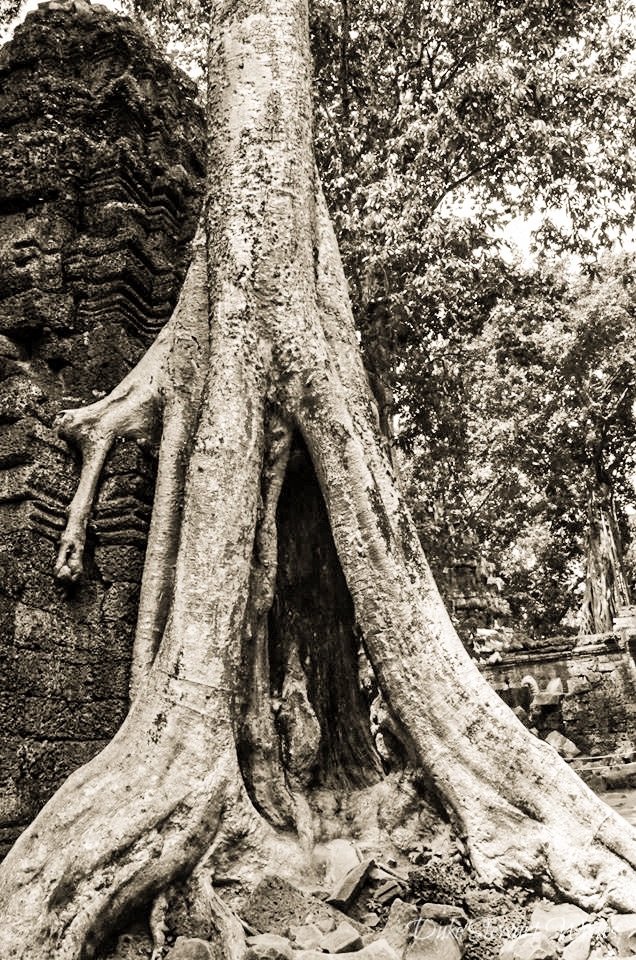 ---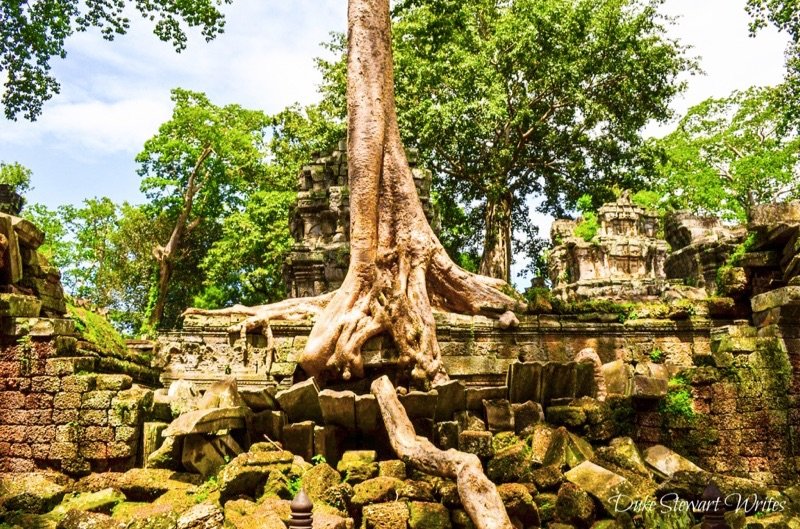 ---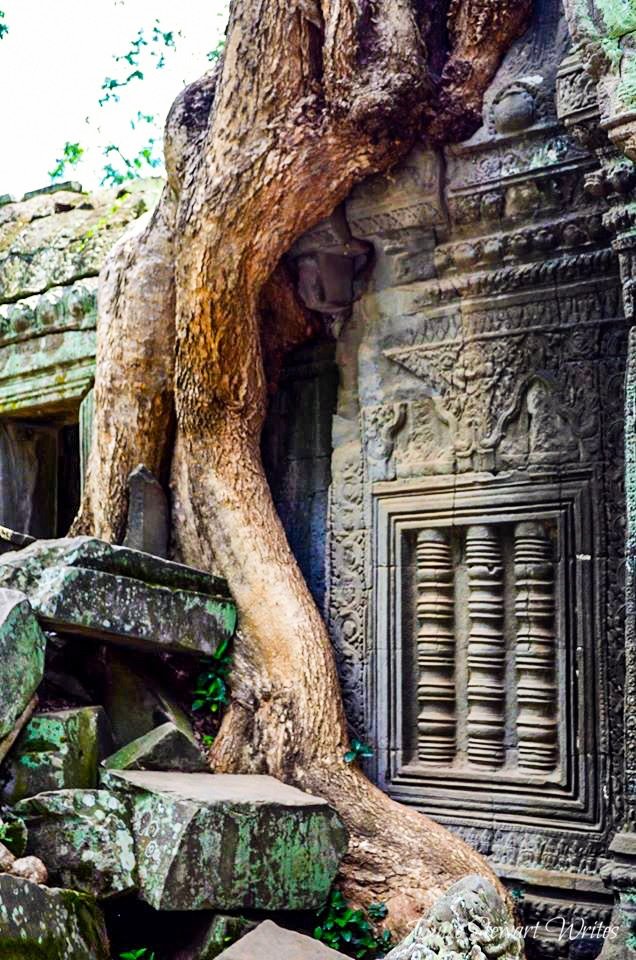 ---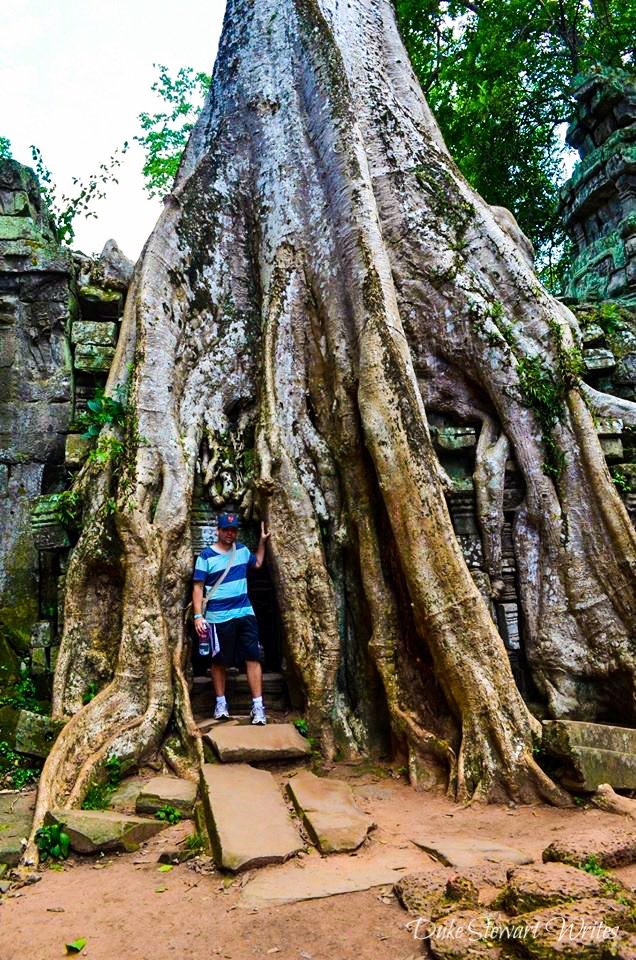 Banteay Kdei
Banteay Kdei was the last temple we visited at Angkor. This place is known as "A Citadel of Chambers". It was built between the 12th and 13th centuries as a Buddhist Temple. Unfortunately, it is mostly dilapidated due to poor construction and age.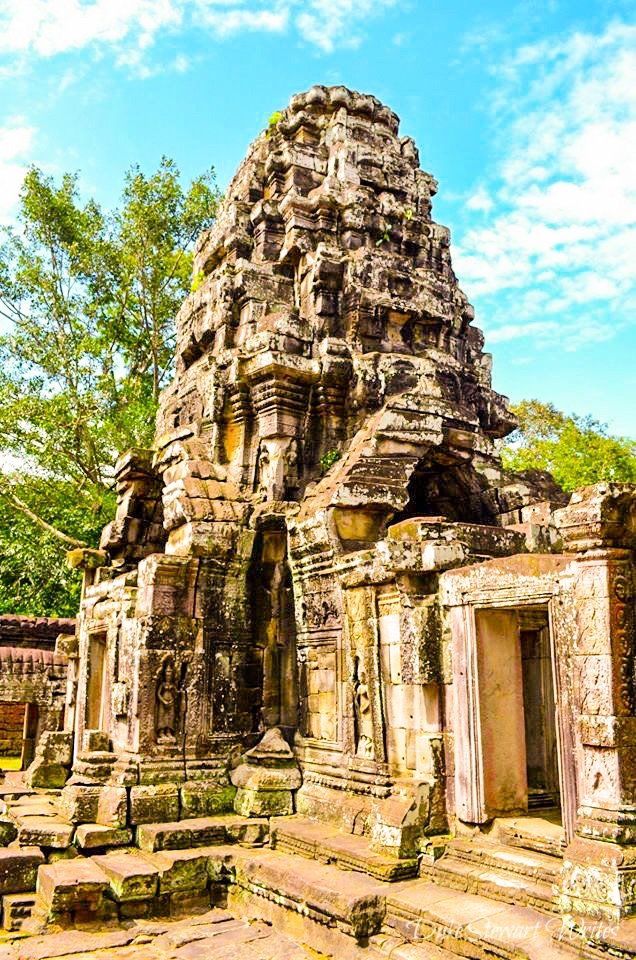 ---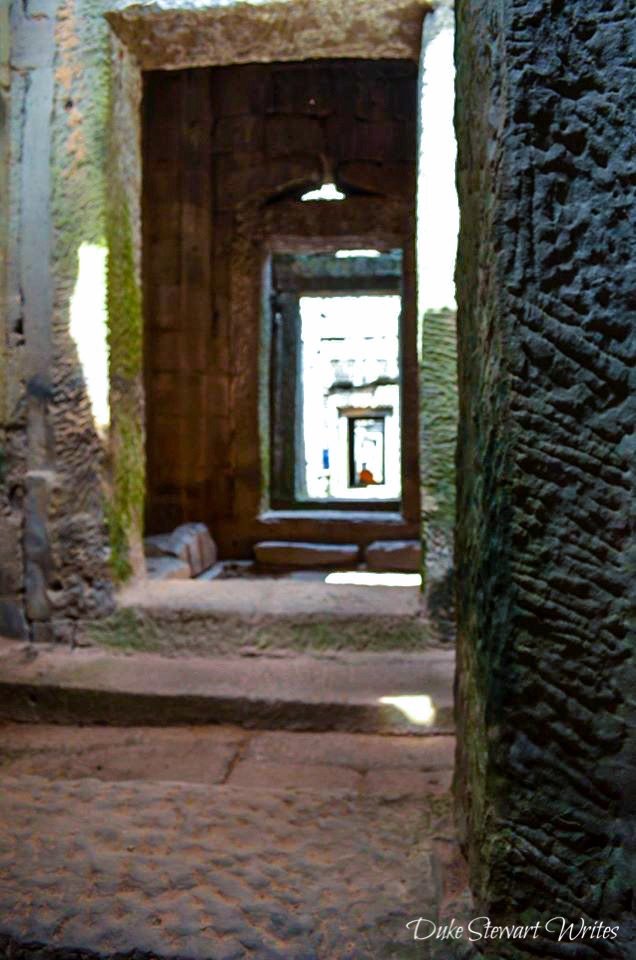 Is that a monk or someone with a bright orange shirt?
---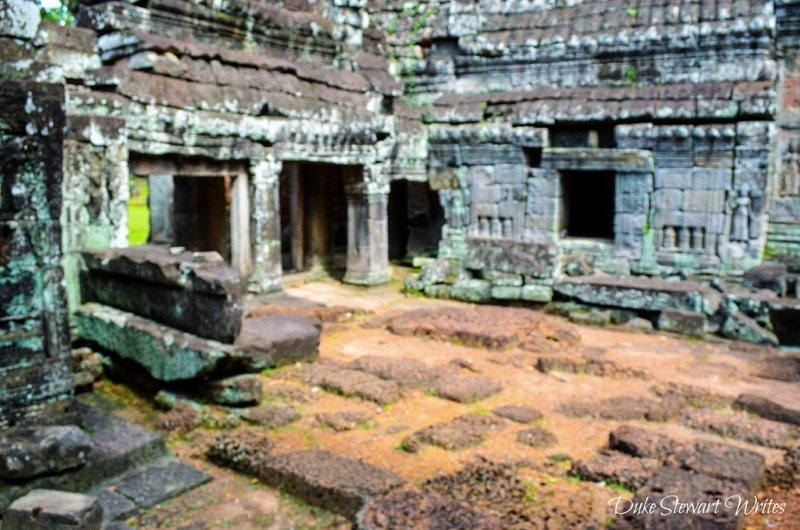 The heat is messing with my focus hand but even if it's unclear, this courtyard is beautiful in its own way.
Siem Reap Pub Street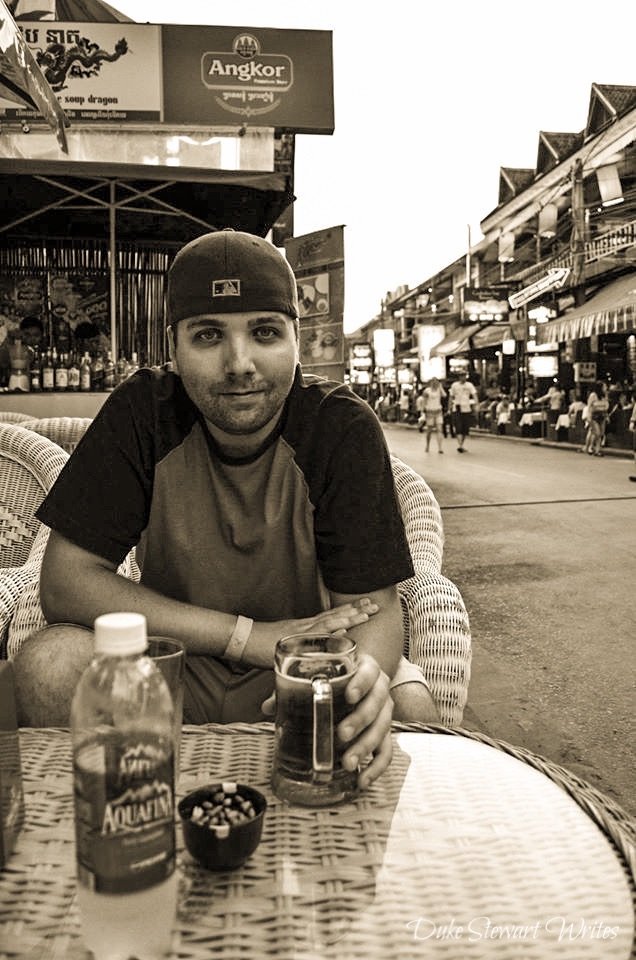 After most days, we lounge by the pool and soak our aching bones but not today! It's time for a beer and some grub on Siem Reap's famed Pub Street. Ever been?
How did you like this walk through the last few Angkor temples we visited? Have you ever been to any of them? I'd love to read your thoughts in the comments section!
This travel guide is part of our series on Cambodia Travel and Southeast Asia Travel. It was originally created on February 9, 2016. It has been maintained and updated (as of December 27, 2018) to reflect current viewpoints and travel trends.