Affiliate links linking to products we love may be found within this article. For more info, please check our Disclosure page for more explanation of affiliates and sponsorships.

---
I never found it tough to be expat in South Korea until the holidays would come rolling along. Am I right people? Those spectacular fall colors were just a brief respite before those tear-filled Thanksgiving and Christmas Skype calls to friends and family from home. Before we'd lose it and go straight for some new soju mixer, my wife and I were happy to find ways to feel home even though we weren't. Korean light festivals always revived our Christmas Spirit and I'm going to share some personal favorites, along with help from friends.
Korean Light Festivals
This travel guide is part of our series on South Korea Travel and East Asia Travel. It was originally created on December 22, 2015. It has been maintained and updated (as of December 28, 2018) to reflect current viewpoints and travel trends.
Everland Light Festival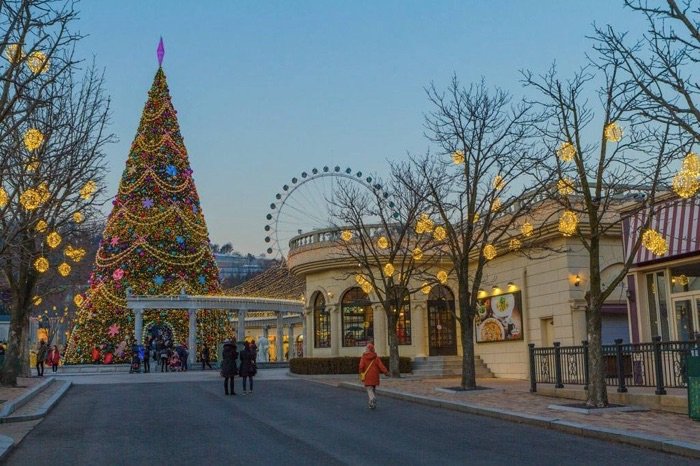 It's hard to mention any kind of spirit without including Everland, a place that's on a constant theme rollercoaster. Scott and Megan from Bobo and Chichi have spent a lot of time there and filmed a pretty awesome video of how they got in the Christmas Spirit in Everland. If you're into theme-filled fun and in Korea, then Everland is the place to be! I wish I hadn't missed this but thankfully have people like Scott and Megan who come to the rescue.
Busan Christmas Tree Festival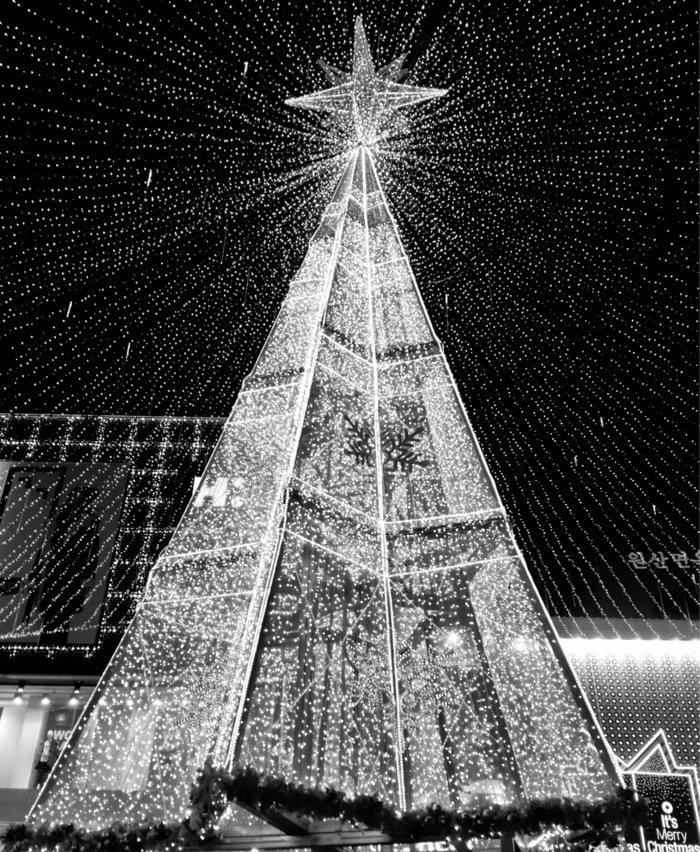 Christina and I sort of stumbled onto Busan's Christmas Tree Festival many years back when we were hunting for Indian food and craft beer. Nampo Dong will always be our first stop for Korean street food but during the winter months, it's also cool to visit for this awesome light festival that brings in tons of people throughout December. Mixing hot, delicious food with one of the best Korean Lights Festivals is honestly the finest way to spend Christmas if you ask me.
Garden of the Morning Calm Light Festival
Yours truly bypassed the Garden of the Morning Calm I honestly regret never going. Thankfully Katie McGrain of Around the World in Katie Days shared some pretty nice photos from this pretty awesome event in Gapyeong. It's a beautiful collection of lights and like many others throughout Korea, the Garden of the Morning Calm Light Festival has succumbed to the selfie stick invasion. Your Christmas spirit must withstand even the most severe interruptions, my friends. Press on!
Boseong Green Tea Lights Festival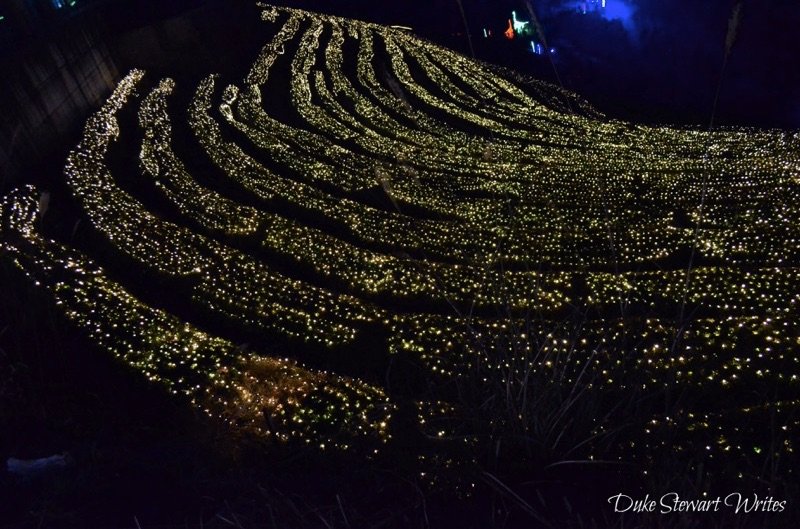 We visited Boseong's Daehan Dawon Green Tea Plantation many times but the most memorable might've been around Christmas time because our spirits were lying pretty low at the time. Throughout my time in Korea, I think the best cures for homesickness were good street food and lights like the ones we saw at Boseong's Tea Plantation Light Festival. You can also see lights at Yulpo Beach nearby but they're better around the plantation in my opinion.
Yongsan Ice Rink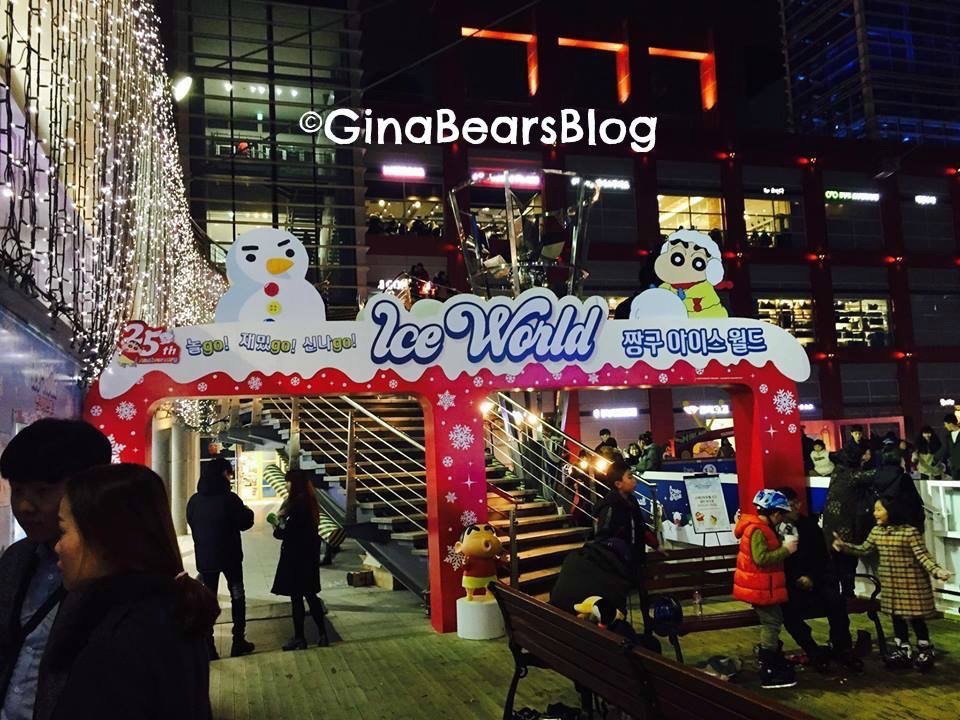 This find comes courtesy of Gina Bear and is perfect for Seoulites in search of another way to enjoy Yongsan's massive IPark one-stop-shop. At the Ice Rink during the holidays, visitors can not only roll around and keep balance but also enjoy a beautiful light display. If I'd had this during those countless times traveling to Yongsan Station, maybe I would've stuck around for longer than some California Pizza Kitchen or a round of Tekken. Read more of Gina's work here.
Honorable Mention
Yeosu Bitnoriya

Yeosu was our home for a couple of years and one cool thing during the winter was the annual Bitnoriya festival that took place around Turtle Park in Yeocheon. Things would get crowded but without all those people, what fun would it be? Another great part about this event was that it ran through the New Year and into January, which was great for a light-obsessed kid like myself. While doing research about Bitnoriya, it looks like the event won't be held this year. I'm a bit sad in writing that but hopefully Korea Tourism just forgot to put it up. So if that's the case, please let me know and I'll joyfully correct the error.
So now that you've talked to your parents and are in need of something to lift your holiday spirits, are you ready to check out one of these awesome Korean Light Festivals? After years of being away from home and going to festivals like these, I promise that they'll deliver a big fat smile to your face if only for a second or two. Enjoy the holidays and these fun events even if you're away from home.
Did I leave out any Korean Lights Festivals that you'd like to mention? Have you been to any of these? Feel free to let me know in the comments section!