Affiliate links linking to products we love may be found within this article. For more info, please check our Disclosure page for more explanation of affiliates and sponsorships.

---
Be gentle when the "heathen" pray, To Buddha at Kamakura! – Rudyard Kipling
Visiting the Kamakura Daibutsu
We step off the train in Kamakura after a nice ride out of Tokyo. The weather is nice for January, and blue skies will persist today. These are perfect conditions for a day of sightseeing on the coast. It almost feels like Yeosu but the sights and sounds soon prove me wrong. Kamakura is a sleepy town in comparison, though it was once the capital of feudal Japan. It would've been nice to walk around during that time but probably impossible without a sword or plow. Today we're visiting the Kamakura Daibutsu and I'm excited even though this isn't the first time.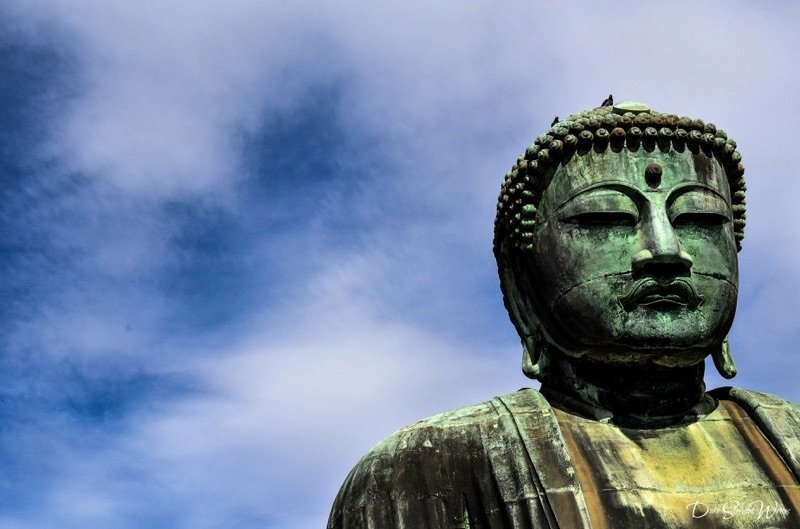 Closer to God
We've come to witness a figure so well-known that even that famous author of The Jungle Book (among others) thought to write about it. The Kamakura Daibutsu (giant Buddha) was as close a relationship I'd ever have with a God and for good reason. At the time of my first visit, I felt disillusioned from Christianity and was clueless about the others. This was the first and most impressive Buddhist Temple I'd ever seen and the whole religion was too complex to even think about.
The first few times I stood before him, calm always came amid the hordes of people stopping to have their photo taken with the statue. Fast-forward to today, and quiet bus from the train station takes us to the temple (Kotoku-in) where the Daibutsu rests. Anticipation fills for yet another visit to this milestone in my life. This was the first day-trip I'd ever taken while living away from home. In all senses, that first trip didn't compare to now, as New Year's is a really big deal in Japan. Everyone scrambles to the temples for a taste these divine, sacred places.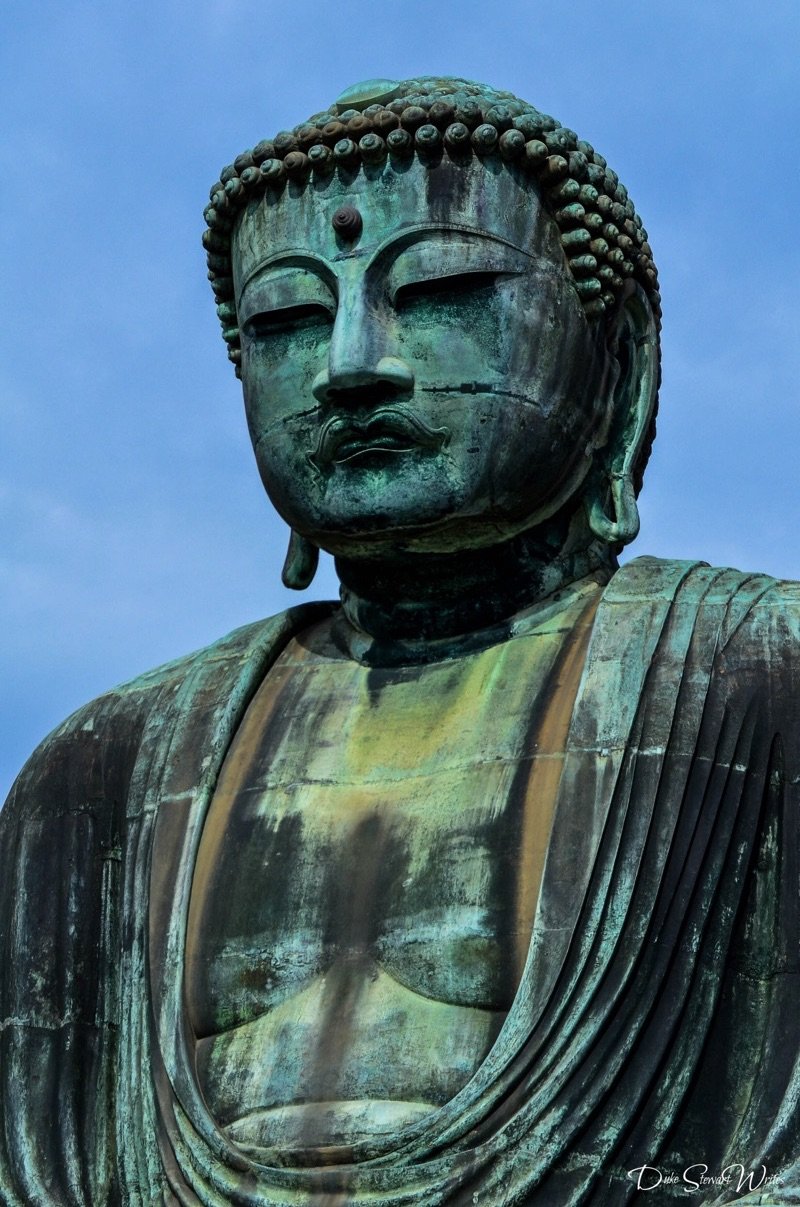 Eventful Existence
The mood is perfect for those in search of inner peace. The noise shouldn't really concern visitors who are on a mission. He can see all the action coming towards him, from prayers to thousands of photos of people standing next to him, some giving him a kiss. At a little over 13 meters, this bronze statue is one of Japan's largest and has witnessed a thing or two beyond today, surviving earthquakes, tsunamis, and a whole lot of other things during his 700+ year existence.
It'd be great to have a word, if Buddha were willing and able. A procession of people stand next to the incense-filled altar or pay homage to him, depending on their purpose of travel. It's great to just watch them for a moment, to see faces brighten up as the camera prepares to shoot. The other group faithfully bows to him and prays for a good year to come, while the other works some clever camera angles to make him seem as small as they are.
.
Final Moments by the Shore
For such a marvelous statue, the grounds around him are small in comparison and make our stay a short one. After a nice moment or two walking around and inside the statue, we walk towards the nearby Hase Dera Temple and some of the town's beautiful neighborhoods that look left behind by time. The ocean isn't far away and reachable by foot, though a bicycle would've helped. Holidays are the only time things close in this country. We start rounding back towards the station and wonder about this place.
"Kyoto and Osaka have all the culture and sights," some might say. They're forgetting about this slice of heaven, tucked away and overshadowed by its noisy neighbors in Tokyo and Yokohama. At the station, we find that the trains are already filling up with city folk and tourists exhausted from a day of witnessing Kamakura's charms. The noise and chaos of the crowded platform overwhelms us for a little while, to the point of passing on the first train back out of confusion. The scene is a huge difference from what's happening back at the Daibutsu, and I think back to him.
Would he be able to get through all of this? Our train arrives. Goodbye, Buddha. There's a city waiting for us. You'll be missed. After visiting the Kamakura Daibutsu, Yuigahama Beach, and other beautiful parts of a quaint Japanese city, we move on.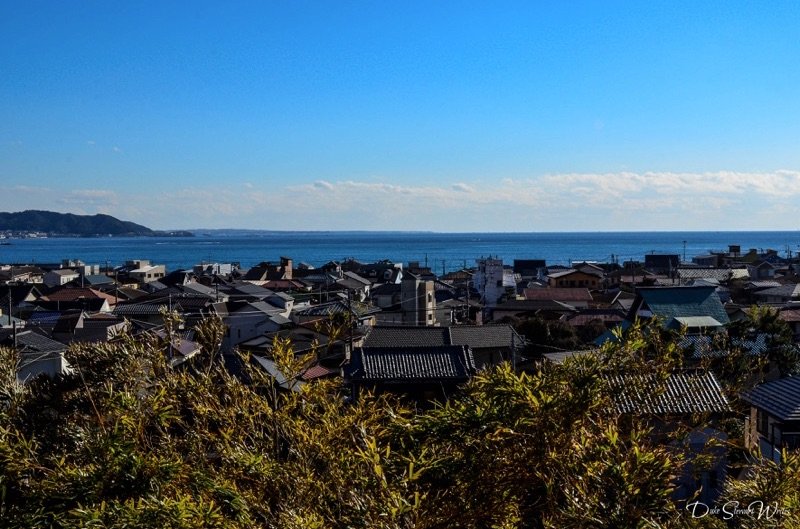 Have you ever visited Kamakura? What did you think? I'd love to read your thoughts in the comments section below!
Read more Japan travel stories and guides and take your imagination there!
---
Getting to the Kamakura Daibutsu
Courtesy of Japan Guide and Kotoku-in
Go out Kamakura Station's East Exit and hop on the Enoshima-dentetsu Bus or the Keikyu Bus (bus stop #6) and get off at the Daibutsu-mae stop. I remember the ride being about 10-15 minutes and the bus driver will tell you whether or not this is the right stop, in case you don't understand Japanese well enough to decipher the announcements.
You can also get there by walking for about 5-10 minutes from Hase Station, which is on the Enoden railway line. If you're afraid of walking in the wrong direction, there are buses that go there as well.