Affiliate links linking to products we love may be found within this article. For more info, please check our Disclosure page for more explanation of affiliates and sponsorships.

---
Toronto is Canada's largest city and one of the world's top destinations for every traveler. You've picked a wonderful city to visit, and you may have some crazy idea that it's only interesting in the summer and other warm months. Think again, because with a host of annual events and attractions like CN Tower and that beautiful skyline, you can visit Toronto all year and never worry about having a good time in the city. Let's pick up where the cold months leave off, as things begin to thaw and bloom again.
Visit Toronto All Year
An Ultimate Seasonal Guide
Featured Image via Flickr by booledozer. This post is produced in partnership with Hotel Planner.
See Spring Bloom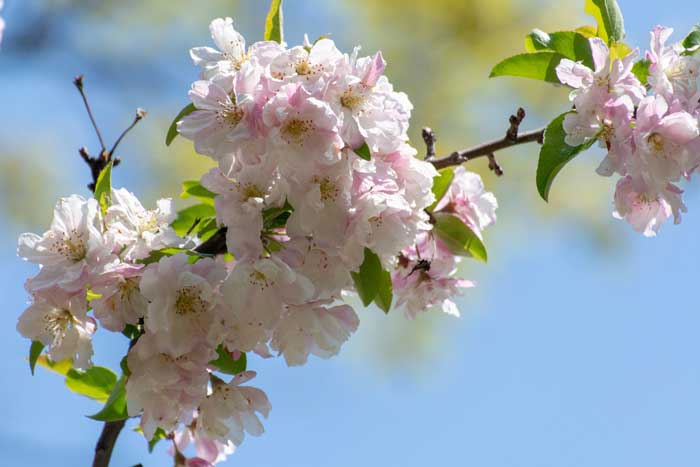 If either the Maple Leafs or Raptors are in the hunt for the playoffs, you can grab a ticket to some intense NHL or NBA action in Toronto. Otherwise, there's still plenty to do throughout spring, and you can start by joining the crowds that will be standing in awe at the cherry blossoms in High Park. Check out the rest of spring's blooms around Allen Gardens and Toronto Botanical Gardens. Multiple food events and farmers markets will keep your belly full during spring in Toronto as well.
Summer Peak and Festivals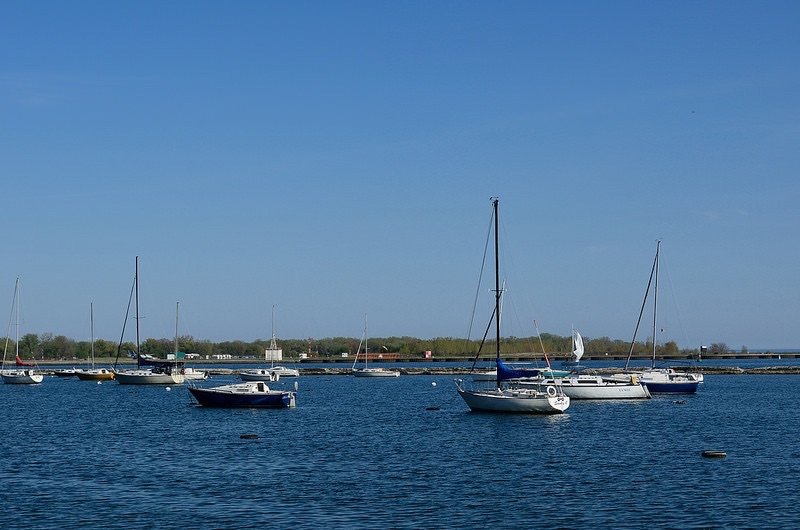 This is peak season in Toronto, so expect higher hotel prices to go with the variety of activities. Summer festivals dominate these warmer months with North by Northeast and Toronto Pride bringing in lots of visitors to the city. Stop by Rogers Centre and enjoy seeing the Blue Jays contend for the AL East Crown, or head to AXIS Freestyle Academy for indoor skiing and snowboarding. Visitors can escape the heat on the waterfront or by renting a kayak or canoe Old Mill Station.
Get Colorful in Fall
The Toronto International Film Festival kicks off fall in the city and is a huge event. Hotel prices should start dropping in the fall, but it's recommended to book at least one month in advance. Of all the other things to do in Toronto during fall, many revolve around foliage, and you can access them by train or by visiting places like Evergreen Brickworks.  As fall moves toward winter, hockey season kicks off with the Hockey Hall of Fame Induction and Legends Classic.
Winter Food and Lights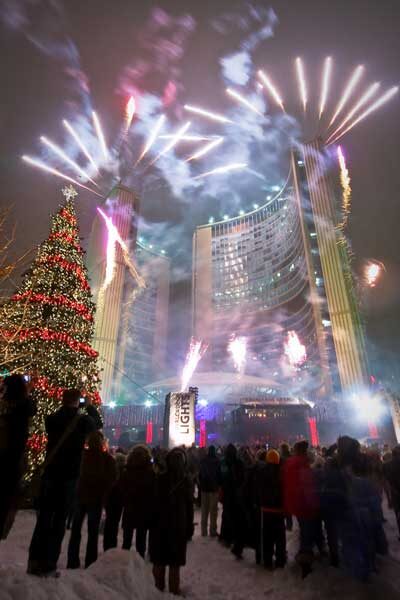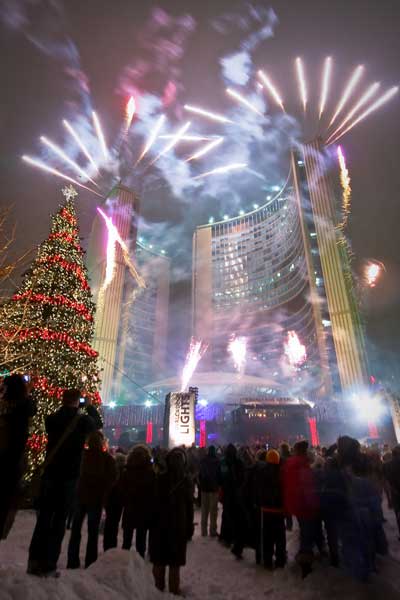 Winter is technically Toronto's low season, but there's still plenty going on in the city. The Raptors and Maple Leafs have already started their respective seasons and regularly host the best of the NBA and NHL on a regular basis, so grab some tickets if you can. Not everyone visits Toronto for winter sports; the annual Cavalcade of Lights is a massive gathering that culminates in the first lighting of Toronto's official Christmas tree. Foodie visitors should come in January for Winterlicious, a fine dining extravaganza worth checking out.
Even during Toronto's supposed "low" season, it certainly looks like a fun place for travelers. With four full seasons of things to see and do, are you convinced that you can visit Toronto all year? Which time of year will you be spending in Canada's largest city?