Affiliate links linking to products we love may be found within this article. For more info, please check our Disclosure page for more explanation of affiliates and sponsorships.

---
Eating awesome food is one thing we really know how to do in Huntington, West Virginia. More specifically, a favorite weekend pastime of Marshall University students, business professionals, and anyone else interested is brunch. And for a city that's on the small side, our not-dinner-not-lunch game is strong. Since I've been investigating our food scene for more than a few years, here are five of my favorite brunch restaurants in Huntington.
This post is a part of our series on West Virginia and more fun places to visit in the US. We also included a few of these restaurants in Huntington in our guide to the city.
Brunch Restaurants in Huntington
Alexis runs the show and writes at Huntington Food Scene. Please go there and show your support for the fun things happening in a place we used to call "home." Now, let's get on to her favorite brunch restaurants in Huntington! 
Black Sheep Burritos and Brews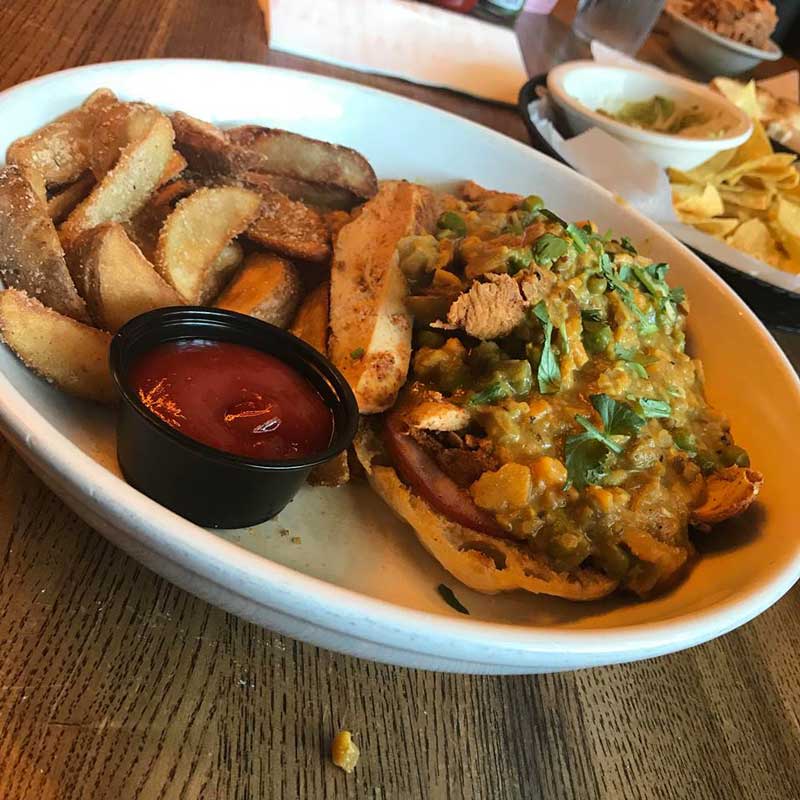 Black Sheep is the granddaddy that started the brunch trend in Huntington. During the week, they're a fantastic global take on your favorite Tex-Mex food. On the weekends, they turn into the city's hottest brunch spot. They serve standard Southern/Appalachian brunch fare, such as shrimp and grits or chicken and waffles, and more exotic dishes, like their Indian-infused Vindaloo Eggs Benedict (pictured, top). They also have brunch takes on some of their most popular dishes, such as the breakfast burrito and the egg and chorizo quesadilla. My go-to is usually their Huevos Rancheros.
Le Bistro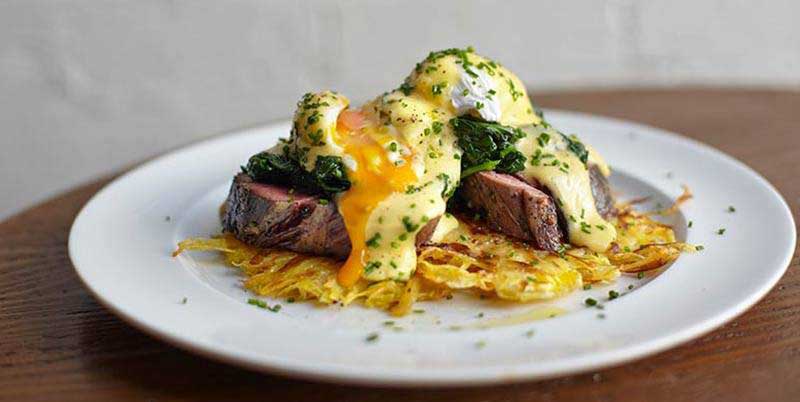 If you like atmosphere, don't miss this brunch. Le Bistro brings a fresh new take on French cuisine to Huntington, and their brunch is no different. You could have an Appalachia-by-way-of-France brunch experience with the Appalachian Breakfast (eggs, grits, bacon, and a biscuit). I'm a big fan of hollandaise sauce, and Le Bistro does not disappoint on that front. The Tenderloin Hash is a hollandaise paradise, but my favorite is the Crab Cakes Benne.
Bahnhof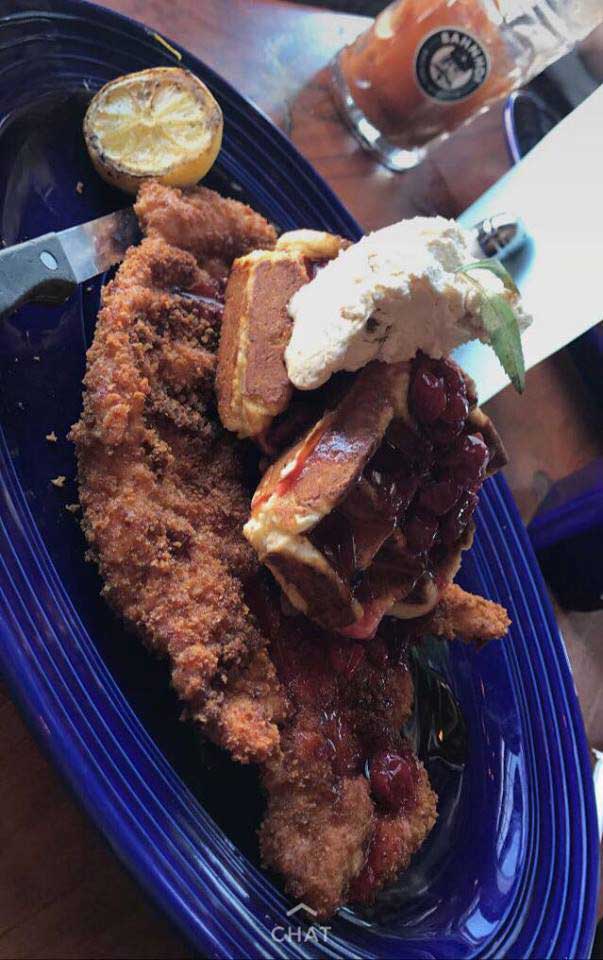 During the week, Bahnhof is a spectacular German fusion restaurant where you can get your fill of international-inspired sausages, pretzels, and beer cheese, alongside dozens of craft beers from around the globe. On the weekends, though, Banhof becomes a pastry-laden brunch spot. The crowning glory of Bahnhof's brunch menu is the Dutch Baby, a pastry made in a cast iron skillet topped with Chambord-infused berries and powdered sugar. A German take on a Southern classic, they have a schnitzel and waffle with cherries and whipped pecan butter. Ask about their "meat candy," a crispy sweet umami bomb.
Tudor's Biscuit World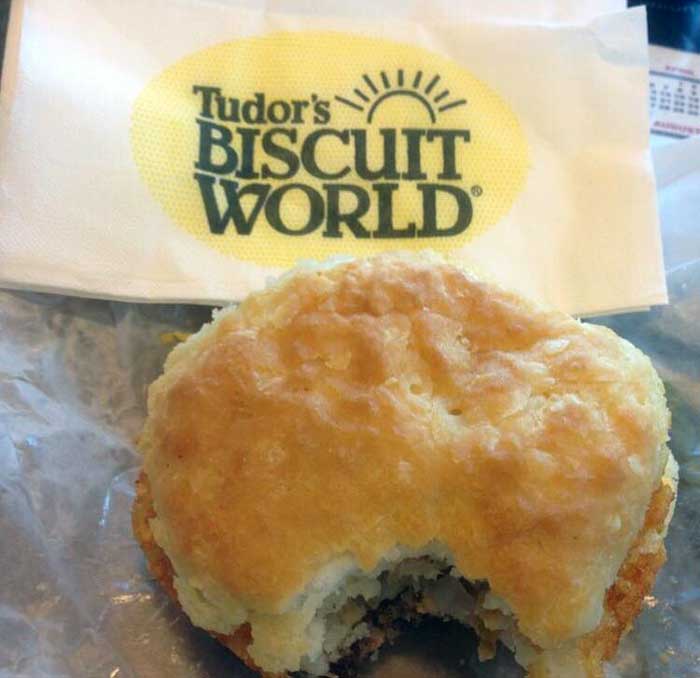 If you've never been to West Virginia, you've missed out on our secret fast-food treasure—Tudor's Biscuit World. Tudor's sells a variety of breakfast sandwiches, ranging from the simple (apple butter biscuits) to the humongous (The Thundering Herd: sausage, egg, hash brown, and cheese). A full Tudor's experience may not be for the calorie conscious, but it's a piece of Appalachia not to be missed. Try the Peppi, a pepperoni and cheese biscuit. They also serve Appalachian lunch favorites, such as Beans and Cornbread, Bologna Sandwiches, and hot dogs the West Virginia way: coleslaw, onions, mustard and sauce (basically, a spicy bean-less chili sauce).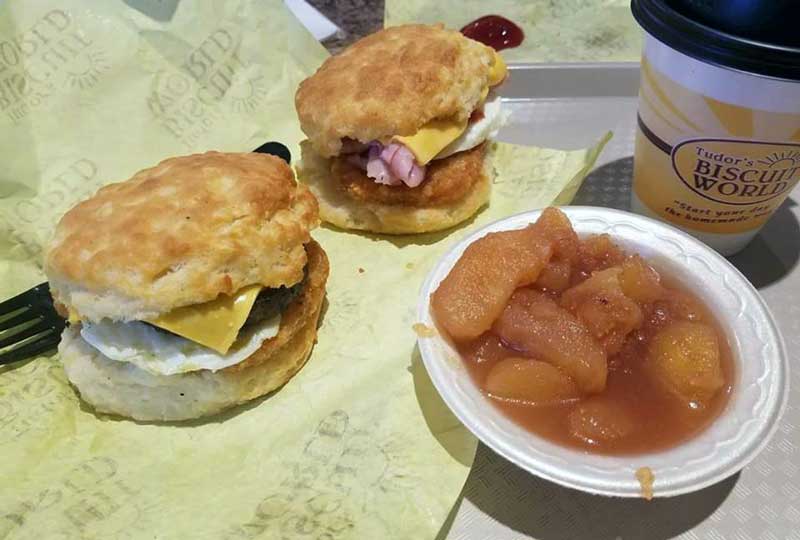 Note: Write to your member of Congress after eating here in the hopes of bringing the goodness of Tudor's Biscuit World to your area.
Christopher's Eats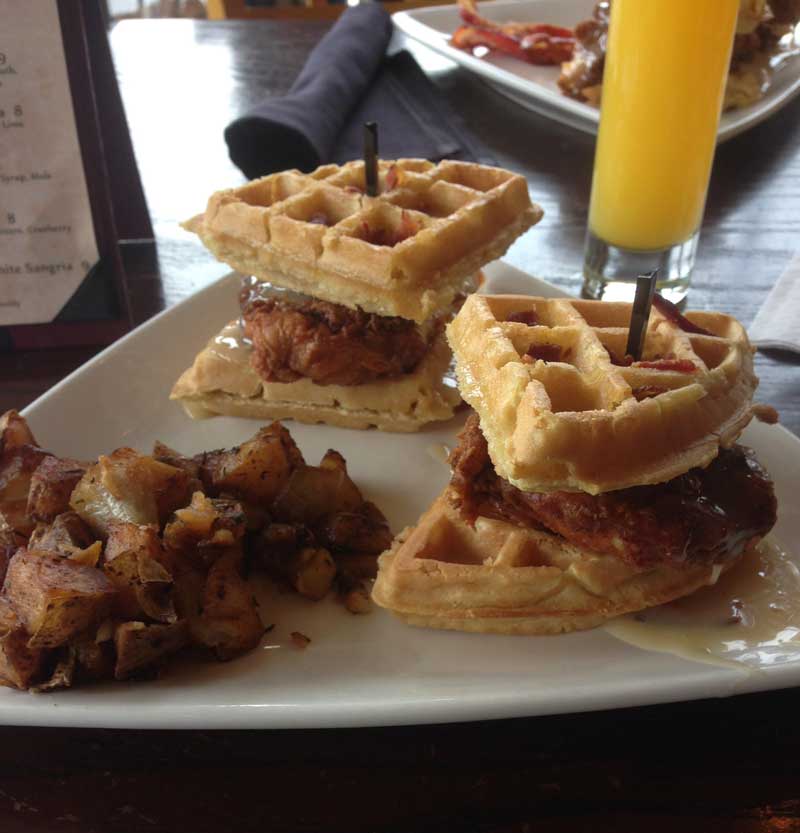 If you venture out further than downtown Huntington, you can still run across some gems. Christopher's Eats in Barboursville is a great place for a date night, but it also doubles as a solid joint for brunch. One of the things CE specializes in is wood oven-fired flatbreads, and they offer a veggie for brunch. They also have your standard brunch fare: eggs benedict, french toast, chicken and waffles, and grits, to name a few. One thing that sets them apart from the other brunch places, which I think should be a LOT wider spread, is their Brunch Burger, which has a little bit of everything on top. For my fellow brunch lushes, CE has bottomless mimosas and poinsettias after 1 pm!
Our Thoughts and Yours, Too!
This is just the tip of the iceberg for the Huntington brunch scene. For more restaurants in Huntington, we share our thoughts at Huntington Food Scene. And if you're in town, grab a handful of friends and linger around the table for conversation and drinks. You'll be in good company.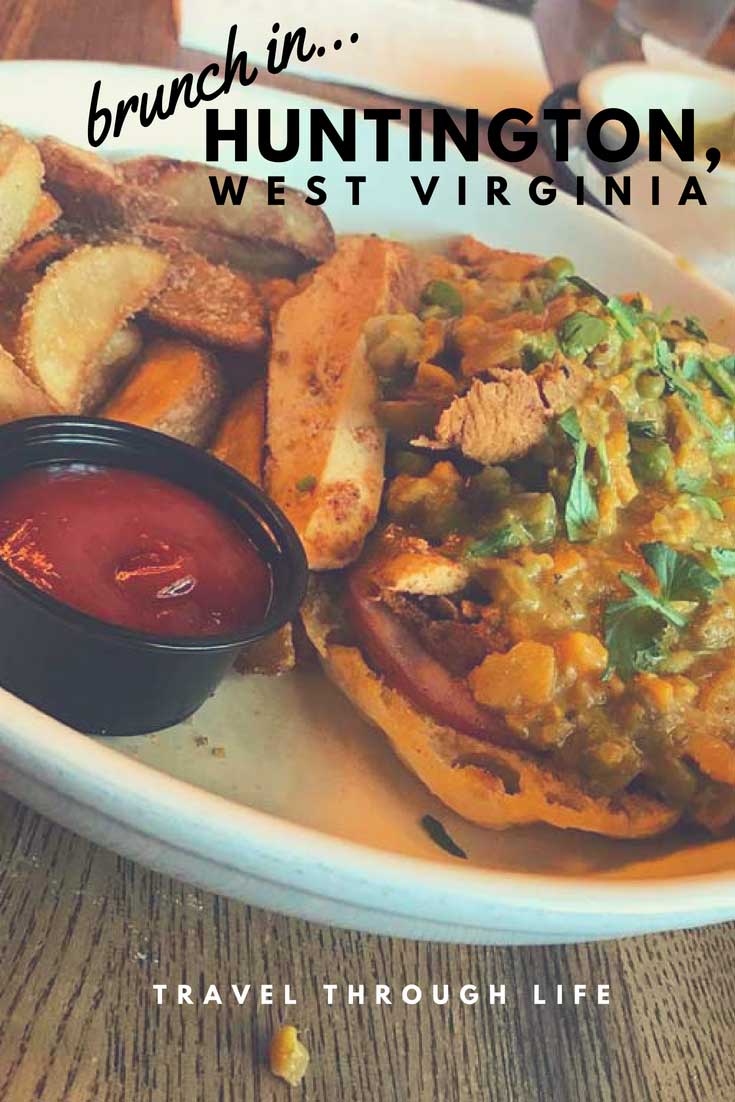 Special thanks to the folks who submitted photos for this. Great selfless work by you! Have you ever been to any of these places to eat brunch in Huntington? We'd love to know your thoughts and if there's anywhere that we should add to the list. 
This guide is part of our series on Food Travel, USA Travel, and West Virginia Travel. It was originally created on July 12, 2018. It has been maintained and updated (as of December 30, 2018) on our blog to reflect current viewpoints and travel destination trends.