Affiliate links linking to products we love may be found within this article. For more info, please check our Disclosure page for more explanation of affiliates and sponsorships.

---
If you're planning your family summer vacation packing list and have a two- or three-nager, then we have the list for you! Sure, traveling with toddlers during summer means fewer clothes and more time outside. But that also means there is a whole new list of things to pack! From keeping them entertained to keeping their young skin safe, here is what makes our summer packing list for traveling with toddlers.
This post is a part of our resources section that covers travel packing lists, travel with kids, and baby travel. We've shared more toddler travel survival tips if you're looking for more tips beyond what to pack.
Things to Pack for Traveling with Toddlers
Sunscreen
Summer's hot days and sticky nights mean we have a whole new set of skin care products to put on our little ones. From sunscreen to bug spray, it's important to reapply every few hours. We usually carry a variety of products with us, ranging from sunscreen for the whole family to a fast and easy to apply sunscreen stick.
Diapers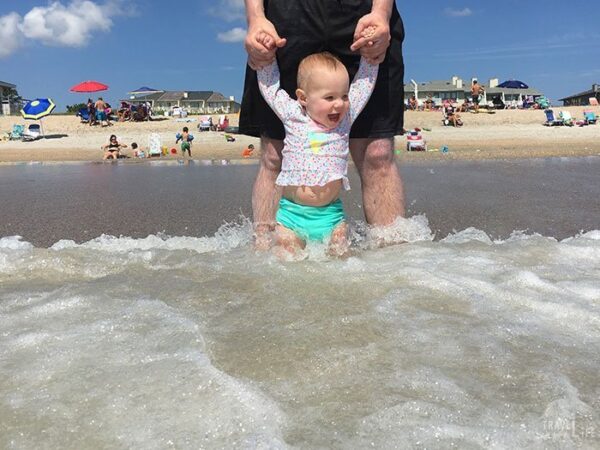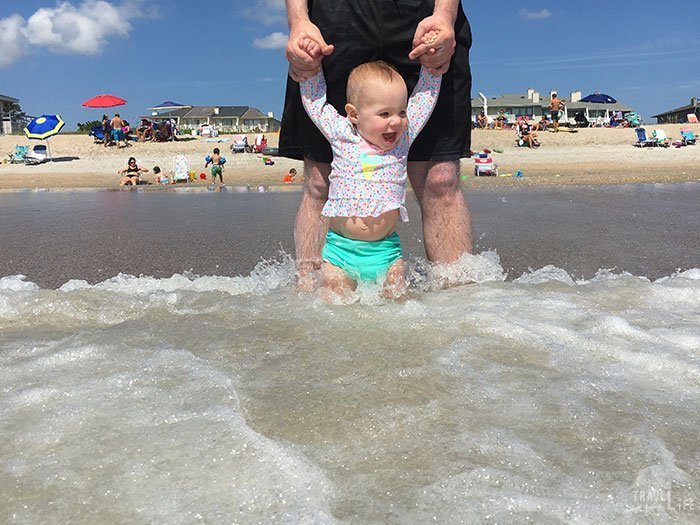 High-quality rash guards keep the kiddo's skin safe while splashing in the water. Here, it's important that they keep their skin covered while also having the flexibility to run and jump! While we're talking splashing, summer travel often means needing a swim diaper.
Disposable vs. Reusable
While you can use disposables, we've found that it was really worth it for us to have a reusable swim diaper. It's easy to rinse it and flop it outside in the sun to dry afterward and it isn't bulky to carry around in your luggage like a pack of disposables.
Bonus: Don't forget a wet bag to stick the diaper and wet clothes in when you're heading back to the hotel.
Hat
Oh, and don't forget a hat when making your packing checklist! We go for the classic baseball hat, but if we're going to be getting in the water, then a full coverage UPF 50+ hat is a great option too!
Bug Spray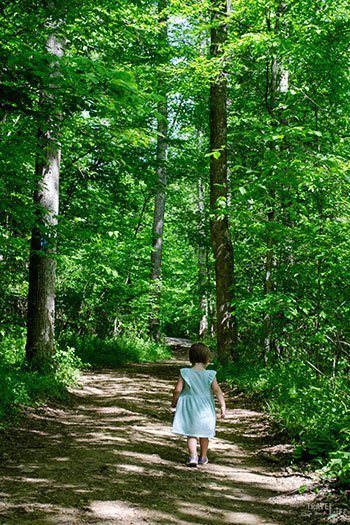 The CDC recommends that parents do not apply bug spray directly onto children, but instead spray it into their hands and then rub it into their children's skin. Because of this recommendation, we use insect repellent BugBand spray lotion. If your kid is kind of squirmy, another great option would be insect repellent towelettes! We know and have seen bug bands on the market as another option, but we know that our kiddo would probably rip it off or try and eat it- but that is also another option!
Shoes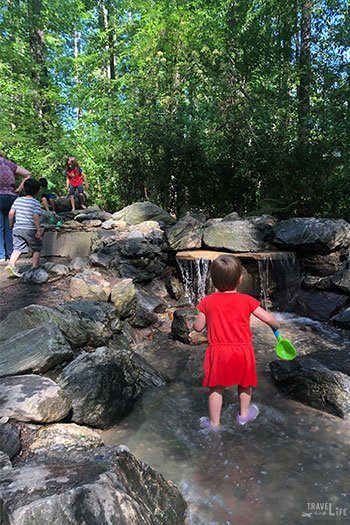 Our favorite outdoor shoes for our toddler are her Natives! Perfect for getting some splash time in or digging in the sand, these shoes are easy to spray off and keep going! They mold to your foot and are super lightweight too! We recommend sizing up, especially if your kiddo is in half size!
Entertainment
How many toys can you shove into one bag? No, Seriously. 20? 30? Sometimes entertaining your toddler in the car or restaurant can be the hardest part of the entire trip. And this is a list of the current toys we pack to keep our toddler occupied "for the moment."
Enjoy Traveling with Your Toddler
We hope that this list helps you plan your summer vacation with a little more ease. Traveling with toddlers definitely isn't exactly a vacation, but armed with the right tools and a little bit of Rosé, it can be a great time! You might even want to travel more after packing the right things. And if you've already got a vacation packing list for these situations, what things do you pack? We'd love to know and talk about it in the comments.