Affiliate links linking to products we love may be found within this article. For more info, please check our Disclosure page for more explanation of affiliates and sponsorships.

---
Asheboro and its surrounding Randolph County neighbors sit in the heart of North Carolina, home to some of our state's most interesting people and places to visit. Whether you're visiting any of the 80-plus potters in Seagrove or wanting to learn more about North Carolina's legendary racecar driver, Richard Petty, there are so many things to do in Asheboro and beyond in Randolph County.
Asheboro is also filled with people who love good home cooking and smiles that make you feel welcome for Sunday supper. It's home to the world's largest zoo, in case you didn't know already! After exploring the area more than a few times, here are our favorite ways to fall in love with Asheboro and Randolph County for at least a weekend.
This post is part of our series on places to visit in North Carolina. We originally created it on October 9, 2019, on NC Tripping.
Things to Do in Asheboro and Randolph County for a Weekend
Special thanks to Heart of North Carolina Visitors Bureau for providing us with complimentary accommodations, tours, and meals throughout our stay. All opinions within this article are our own.
Visit the Seagrove Potters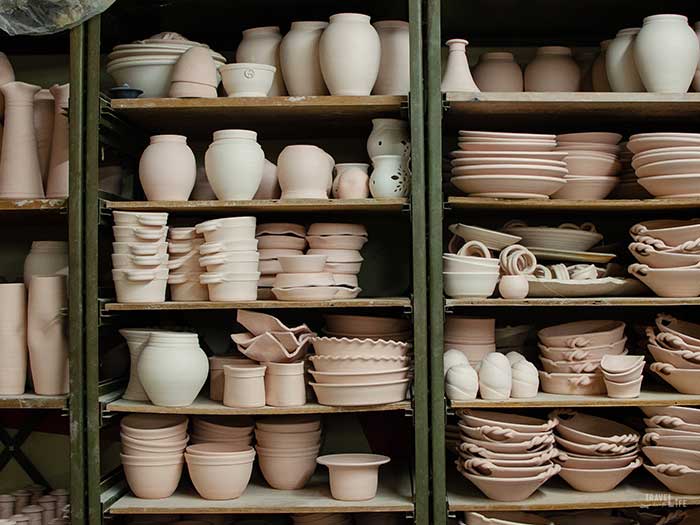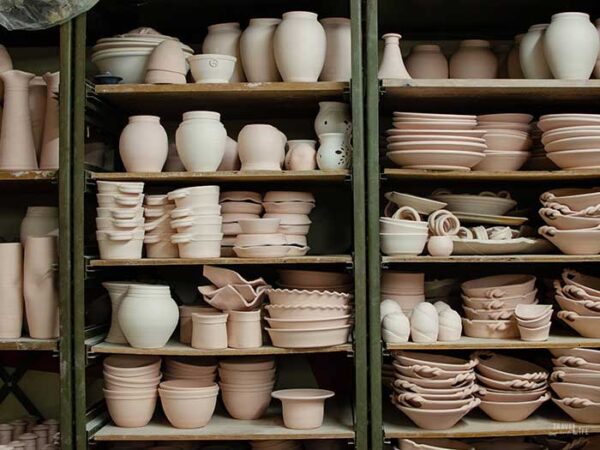 Seagrove is considered "The Handmade Pottery Capital of the United States," hosting more than 80 potters within a 20-mile radius. You can find a wide variety of styles, and a great place to get your head around them is the North Carolina Pottery Center. Step inside and learn about the history of pottery, check out their rotating exhibit, and see samples from all of the Seagrove potters to map out your day's itinerary.
If you are wanting to flex your creative side, spend time at a Clay Party with Thomas Pottery. Artist Bobbie Thomas hosts these gatherings on the first Saturday of each month. At the end of them, you will have created a customize ceramic that she will then fire and glaze before shipping to you!
Tea Crawl
Another really cool way to explore Seagrove is by joining a tea crawl! Stop by five participating potters and sip local tea in their handmade mugs. Get to know the artists a little more intimately, too!
We think a visit to the Seagrove potters is one of the best things to do in Asheboro with friends. That's why we added it NC Tripping's our bucket list of things to do in North Carolina!
Want to learn more about the Seagrove Potters? Check out this book by Stephen Compton that covers their history. 
The NC Zoo for a Day (or More!)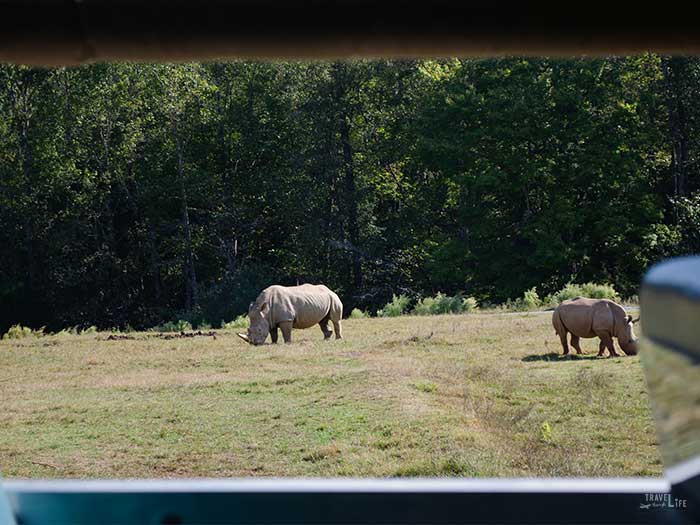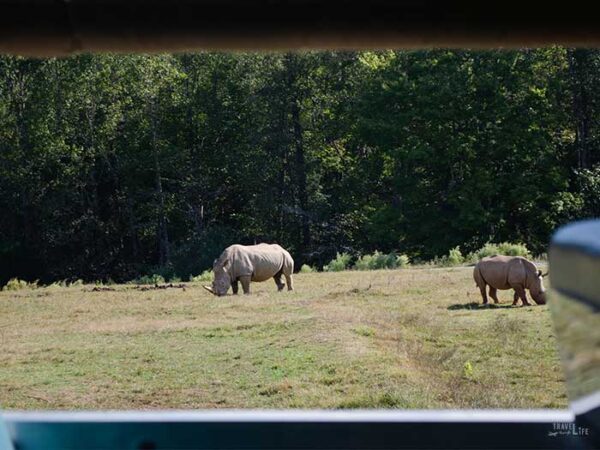 How lucky are we to have the world's largest natural habitat zoo park right here in North Carolina!? Spending a day, or even a weekend, at the North Carolina Zoo (NC Zoo) is one of the best things to do in Asheboro. Their super affordable entrance fee is one great reason to keep coming back.
Also, the NC Zoo is a part of the Association of Zoo & Aquariums (AZA). This means they not only provide entertainment for the general public, but are dedicated to conservation, education, advocacy, and animal care initiatives.
Acacia Station and the Zoofari Bus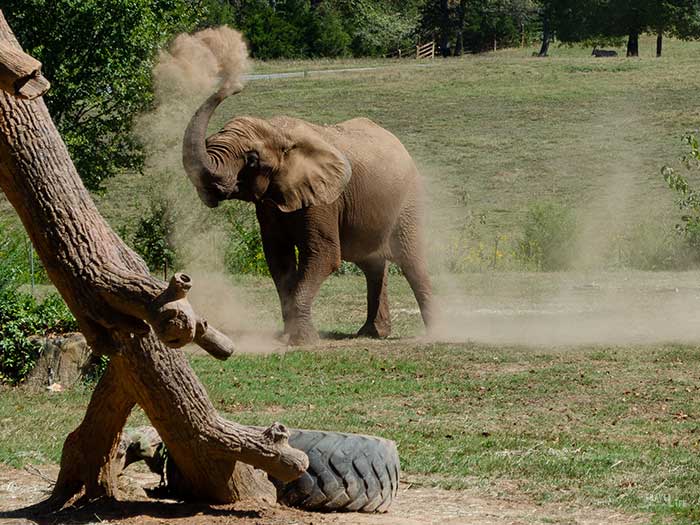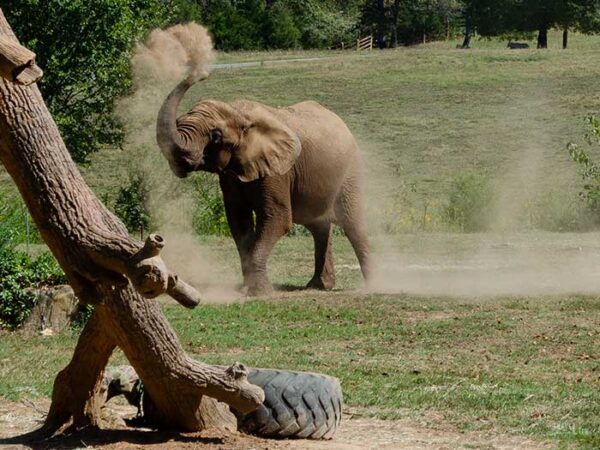 500 of the property's 2600 acres are accessible and the NC Zoo sees over 900,000 visitors a year. And since Asheboro is smack dab in the center of North Carolina (or heart), the zoo is reachable for folks from all corners of our state. The zoo currently hosts habitats for Africa and North America, and will soon expand to include Asia—and eventually, Australia.
You can grab a ticket to be up close with giraffes at Acacia Station or hop on the Zoofari bus. Through the latter, you'll roam 50 acres of grasslands, filled with 100-plus animals, including eight species of antelope and rhinos.
Dig into NC Zoo Food
Greens and Grits The Iron Hen.

Juicy chicken at Billy D's.
Spending the day at the zoo means you're going to get hungry, and they have some nice options for you! The Iron Hen and Billy D's are both committed to sourcing local and providing guests with affordable delicious meals.
My recommendation? Stop by Iron Hen in the morning for a delicious bowl of Old Mill of Guilford grits and chow down on juicy brined fried chicken and watermelon salad at Billy D's for lunch.
Note: Some attractions and dining at the NC Zoo are seasonal, including the Zoofari, Acacia Station and Billy D's. Make sure to check their website for seasonal availability before planning your visit!
Race to Victory at the Petty Museum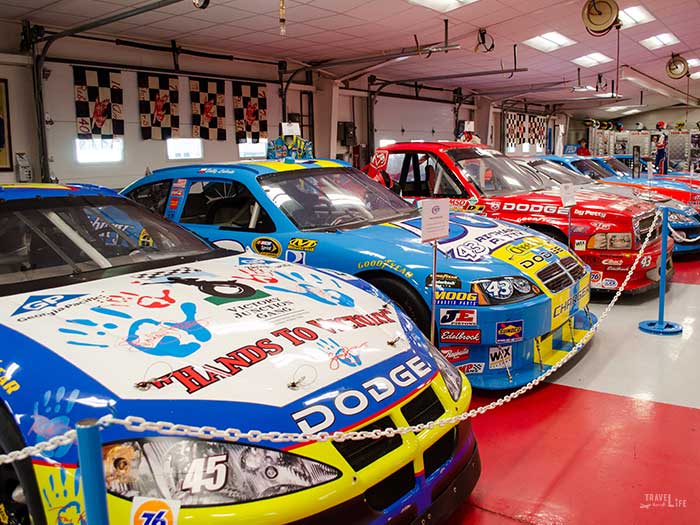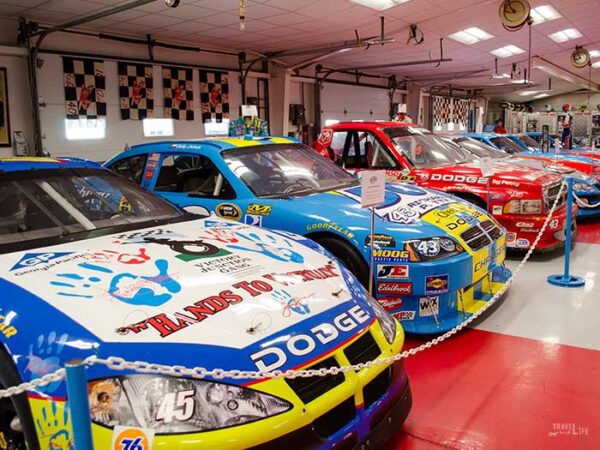 Literally 20 feet away from Richard Petty's childhood home in Randleman is the Petty Museum. It's a museum and garage dedicated to the success and story of the Petty family. In case being known as "The King" wasn't enough, Richard Petty won a few races (200) during his career.
That includes 7 Daytona 500s and in total, Petty earned over 360 trophies. Inside the museum, you'll find his original cars, memorabilia, and many of Petty's personal collectibles (guns, pocket watches, and his famed belt buckles).
Tour Petty's Garage
The back of the museum is home to Petty's Garage. This unique automotive retailer is known for its custom performance builds and upgrades, and restoration. They also perform one-of-a-kind jobs that you won't find anywhere else in the country. Tours of the facility are available upon request and availability.
For more about the King's life and background, check out his autobiography here. 
Check Out Classic Hogs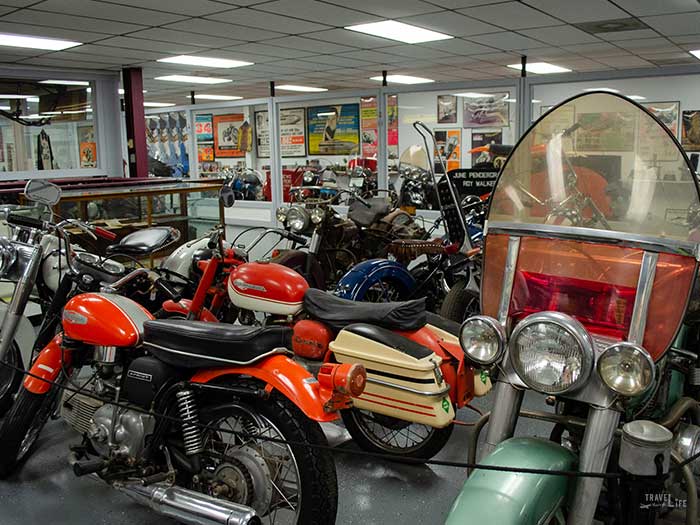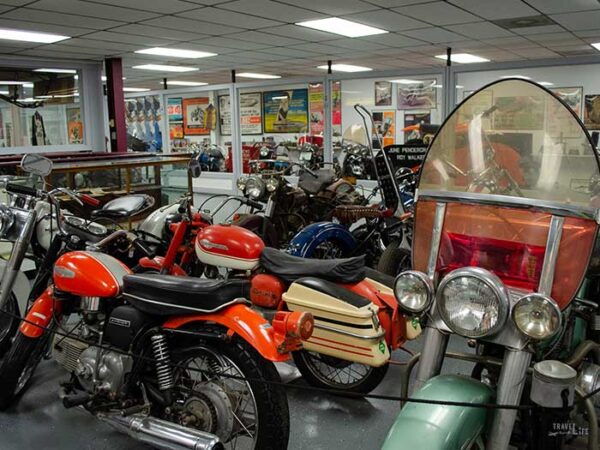 Browse a personal collection of 1930s- to 1950s-era Harley Davidson motorcycles at the American Classic Motorcycle Museum. It is donation-based and all proceeds go to a local charity. That's another reason this a must-stop before grabbing lunch downstairs at Heritage Diner.
Motorcycles range from fully restored to covered in cobwebs, because to owner Ed, restoring a motorcycle takes away the story that it once had. In addition to more than 35 Harleys, the museum also contains parts, photos, toys, equipment, clothing, and local history. Don't forget to sign the guest book on the first floor before you get started, too!
Spend Time at Millstone Creek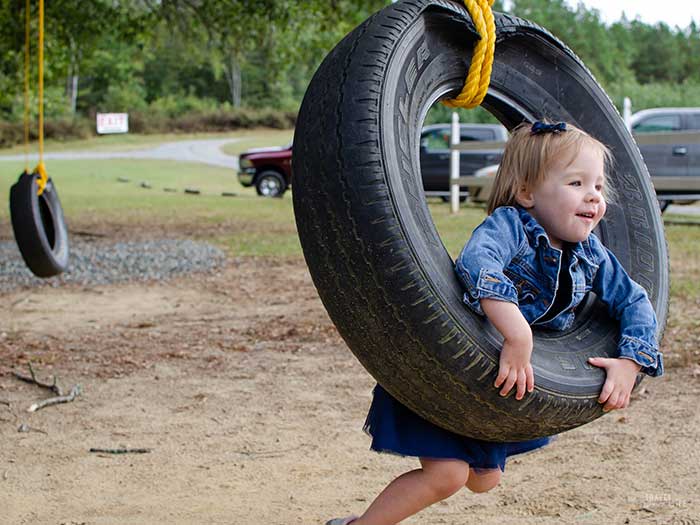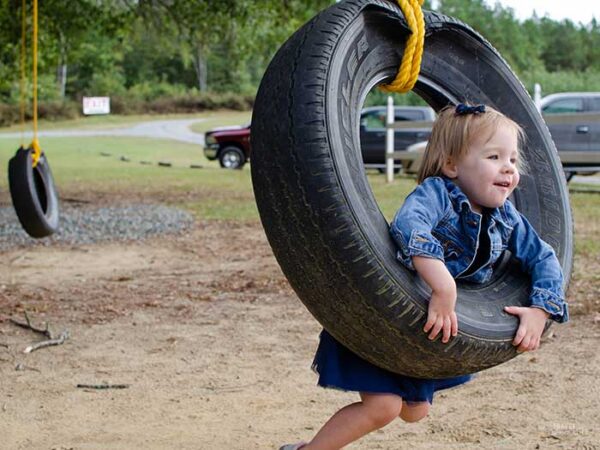 If you've never seen a peach tree bloom, then you need to come out to Millstone Creek Orchards in the Spring! With over 86 acres of rich farmland, this family farm receives 500 to 700 visitors a weekend and goes through 3,000 galloons of their freshly pressed apple cider a season.
You might think fall is the best time to visit, and don't get me wrong, the 2,000 pounds of pumpkins picked a day is proof enough! However, Millstone Creek is open from March to December and has family-friendly events and you-pick options for all seasons. 
The farm has blackberries, blueberries, cluster grapes, peaches, pecans, pumpkins, gourds, and apples. If you have a larger group, book a tour with Beverly during the week or come out with the family for the weekend hayrides, farmer's markets, kid-friendly movie nights, or the roast marshmallows with Santa.
Drink Tea and Browse Local Art at Carriage House Tea
At Carriage House Tea, you can find over 100 varieties and blends of tea to peruse before deciding on a dozen to take home. Brightside Gallery also sits inside this two-story home, so guests can also browse local art while sipping tea and divulging in homemade sweets. Lady Mary blends each small-batch of loose leaf tea by hand at Carriage House.
Add Some Spirits to Your Tea
You can take your tea experience to a whole new level, as Lady Mary is also known as The Hauntress of Asheboro. That's because her house is reported to host spirits and Mary invites small groups to experience them in a Paranormal Research 101 class. Attendees can learn about the property, detect using ghost research equipment, and walk through the house to see what they can encounter.
Join a Ghostwalk
If that's a little too hardcore for you, then how about a haunted ghost walk? The local historian-researched and verified Historic Asheboro Ghostwalk is an hourlong experience of eerie stories reenacted by local actors. And because of all this, the highly regarded tour sells out quickly. Just contact the Asheboro Cultural & Recreation Services office in advance for dates and ticket sales.
Go Antiquing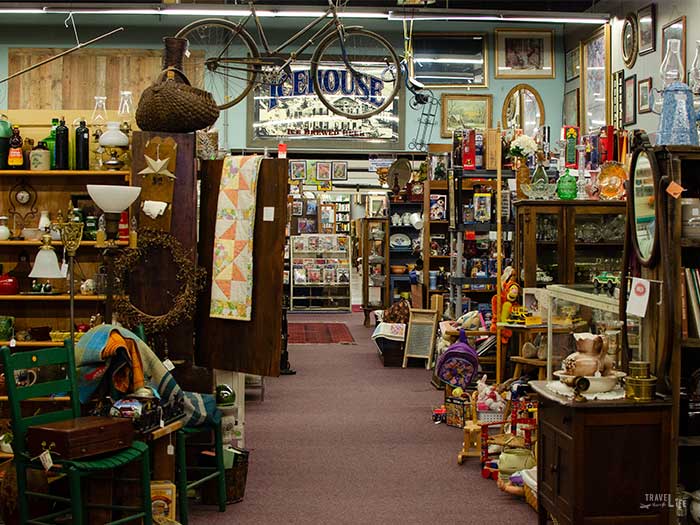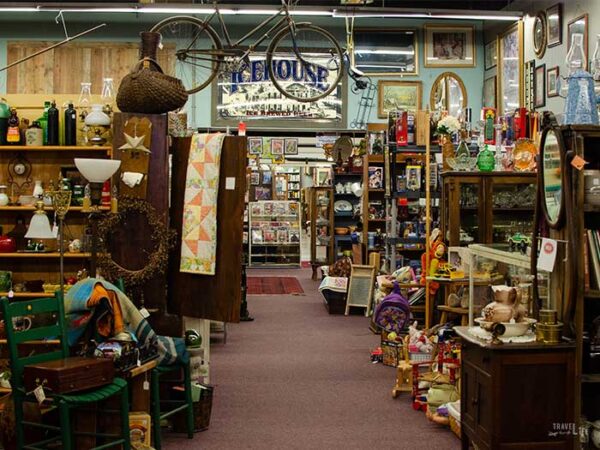 Even if antiquing isn't your thing, you are bound to find something exciting and fun when in Asheboro! Start at the Collector's Antique Mall, which features more than 95 dealers in 35,000 square feet of space. It's easy to spend hours browsing the treasures of days past there or elsewhere inside K & A Consignment and Collectibles. I promise you that you never know what you might find!
Uwharrie National Forest
For those who don't know, part of Uwharrie National Forest's 51,000 acres sits within Randolph County. And here's another factoid for you -based on early evidence from the Catawba Indians, the Uwharrie Mountains are considered the oldest in North America.
Other than learning about these ancient hills, you can hike around the 3,000 acres of an old plantation in the Birkhead Mountains Wilderness. You have three options here, including the Tot Hill Farm Trailhead, Thornburg Trailhead, and Robbins Branch Trailhead.
Eat at These Awesome Asheboro Restaurants
Seagrove Family Restaurant.

Magnolia 23.
After exploring all these fun things to do in Asheboro and the rest of Randolph County, dig into the area's awesome restaurants. And you're in luck because Randolph County's chefs and restauranteurs are known for good hometown county cooking!
Seagrove Family Restaurant
Did we say good ole home cooking? Because that's exactly what you're going to find at long-standing local joints like the Seagrove Family Restaurant. With daily specials and incredible desserts, you can't go wrong with anything you choose from the menu here! Just make sure to grab a slice of Pig Pickin' Cake. It will perfectly top off your meal.
Magnolia 23
Magnolia 23 was recognized as one of Our State's Bucket List Chicken Joints for good reason. You'll be greeted by a blackboard menu, pan-fried chicken, and traditional sides like crowder peas and pinto beans. And because no Southern meal is complete without a dessert, Magnolia also serves up some of the best. You can sit inside this place and say hello to new friends or enjoy their beautiful back patio!
The Table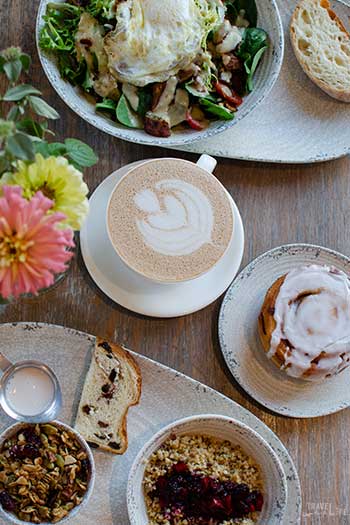 Dustie Gregson is a hometown girl who took her vision and created The Table. With a passion for furniture restoration and a big dream, Dustie saw her community in need of something new. Homemade bread, fresh vegetables, and preserves made at the peak of freshness are just some of the ways The Table reminds Gregson of childhood summer evenings on her screened-in porch. It's housed in a 1925 historical building that Dustie and her family renovated themselves. All their hard work has turned The Table into one of the best places to eat in Asheboro.
The Flying Pig
Four friends went back and forth on what to name their scratch-made pizza restaurant. In frustration, someone said they'd come up with a name "when pigs fly" and suddenly, the name was born! The Flying Pig is a casual Asheboro restaurant where friends gather to enjoy delicious hand-tossed pizza and a great beer list. Oh, and they also save room for the specialty cheesecakes, which are amazing!
Our Thoughts and Yours, Too!
Whether you're coming to Asheboro for the quaint downtown or to visit the North Carolina Zoo, you'll find that there is plenty to do here! So if you haven't been here yet, now is the time to come on down. No matter which of these things to do in Asheboro and Randolph County fill your weekend, you're bound to fall in love with this part of the state!
Have you ever visited Asheboro, Seagrove, and elsewhere in Randolph County? What did you get into while here? If you haven't yet passed through this area, what do you want to do first?