Affiliate links linking to products we love may be found within this article. For more info, please check our Disclosure page for more explanation of affiliates and sponsorships.

---
The Festival of Discovery is a mainstay in Greenwood, South Carolina and a big deal for the people of this up-and-coming town and its surroundings. Of all the festivals in South Carolina, we found this one to be the one that you absolutely can't miss, thanks to amazing food, great people, and more! All you need to bring is some cash, an empty stomach, and your friends and family to get down and experience this awesome occasion in one of small-town America's finest.
Check availability and best prices at these awesome places to stay in Greenwood! (TripAdvisor | Hotels.com)
The Festival of Discovery in Greenwood, SC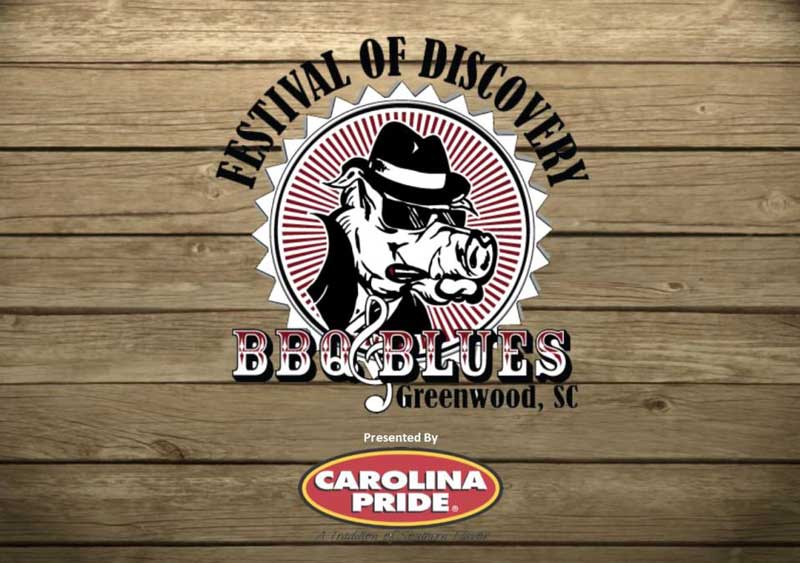 This guide is part of our series on Food Travel, USA Travel, and South Carolina Travel. It was originally created on August 13, 2018. It has been maintained and updated (as of December 30, 2018) on our blog to reflect current viewpoints and travel destination trends. Special thanks to Old 96 District Tourism Commission for helping make our stay even better! All opinions within this article are our own.
Fun Facts & Background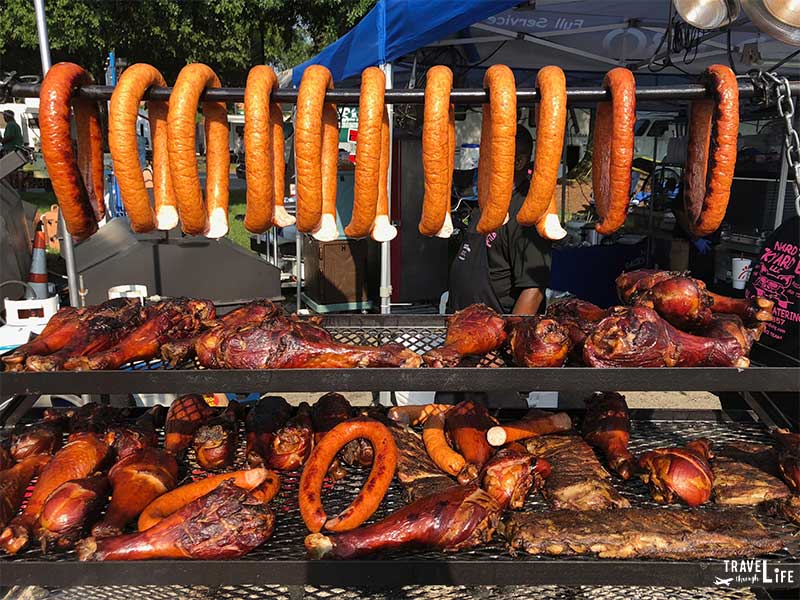 The awesome people of Greenwood have been putting this show on since 2000. The Festival of Discovery, according to the Uptown Greenwood Development Corporation, "has become the most highly anticipated event in the region." It's become a big deal for those wanting to eat some good food, but also for people who are trying to make a name for themselves in the barbecue world (see Food). The festival is not just about good food, as you'll see it's a celebration of music, arts, people, Greenwood, and South Carolina as a whole.
Got anything you'd like to share about the Festival of Discovery? We'd love to know about it!
When to Go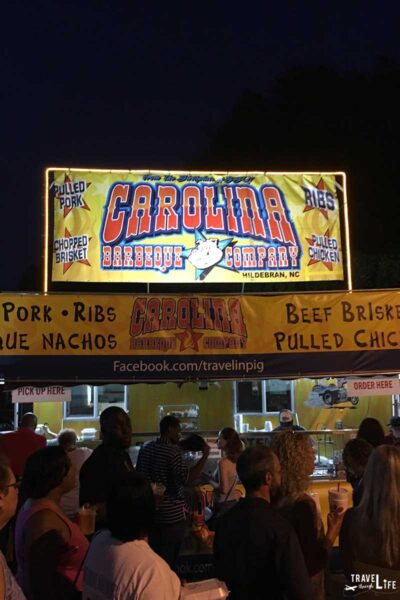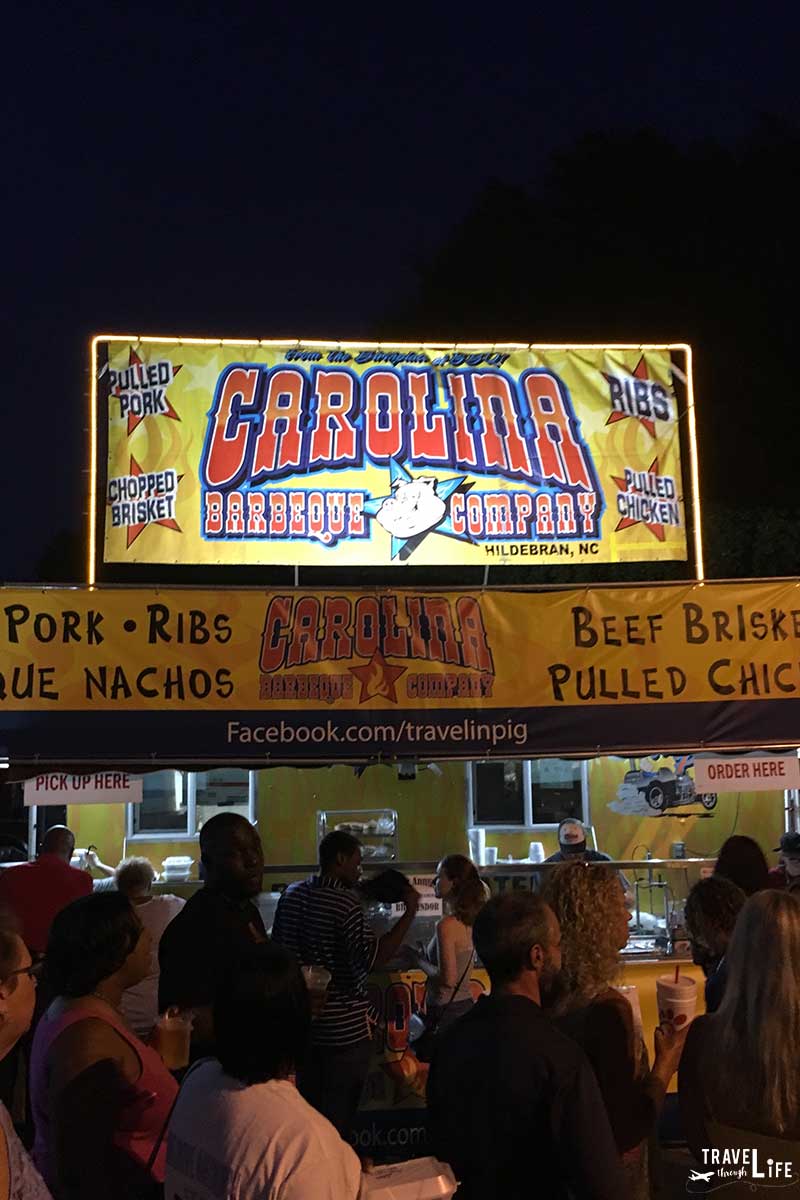 The next event will kick off on Thursday, July 11 through Saturday, July 13, 2019. And before you ask, yes, it's hot in South Carolina then but totally worth it. Just wear the lightest clothes you can find, pack some sunscreen and bug spray, and you'll be fine. As far as when to enjoy the festival when you're already there, try to get there as early as you can. If you're hoping to get your food without too much of a wait, stop by a little bit before typical dinner and lunch times. Friday and Saturday were the busiest days by far and I was amazed at the long lines of people loyally waiting for their food.
Where to Stay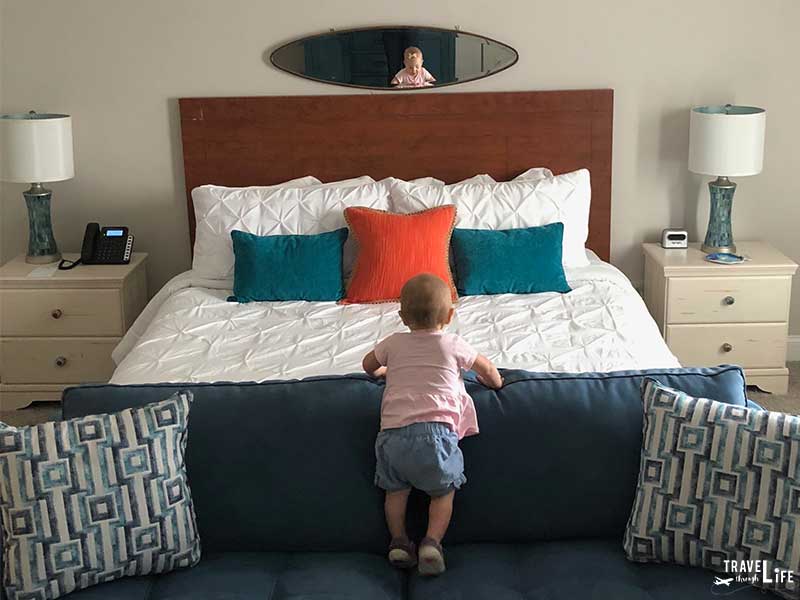 There are quite a few hotels in Greenwood on the north end of town, but Inn on the Square sits literally next to the festival grounds. This wonderful place is the town's only full-service boutique hotel. It's also one of the main indoor music venues during the Festival of Discovery. The lobby is perfect for relaxing before and after your time at the festival, and the bar and dining hall really help keep you happy and hungry if you're in need of some nourishment.
We loved our stay here so much, that we came up with nine great things about Inn on the Square in Greenwood. If you can't get in during the festival or at any other time of year (they're a popular wedding destination), check out one of these other Greenwood hotels! (Booking | Hotels.com | TripAdvisor)
Things to Do
Food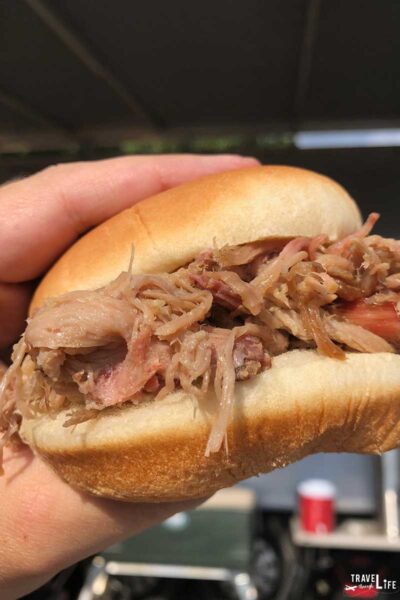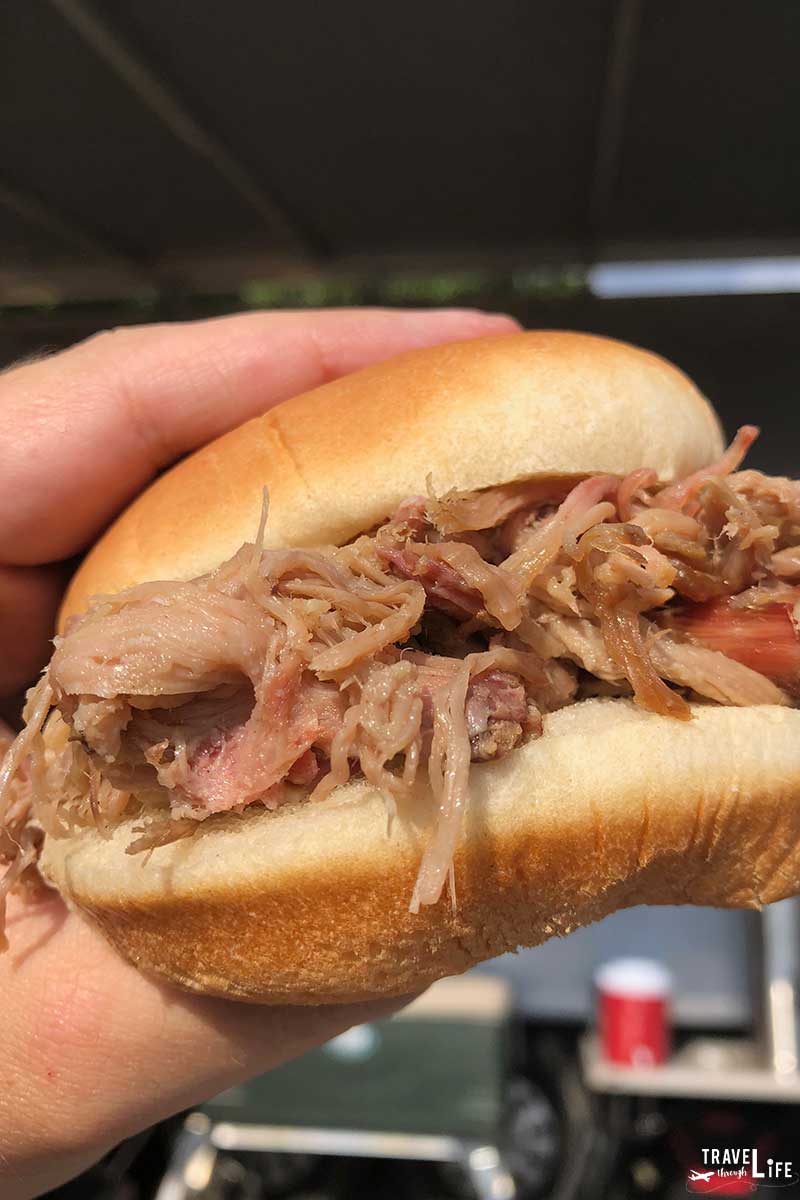 Dozens of food vendors pack Main Street for this event, coming from all over South Carolina, but also heavily representing the areas around Greenwood. You can grab delicious 'cue, turkey legs, hash, and tons of other delicious stuff all along Main Street. There's even brisket to be had, as well as various non-barbecue favorites like funnel cakes, fried Oreos, and more!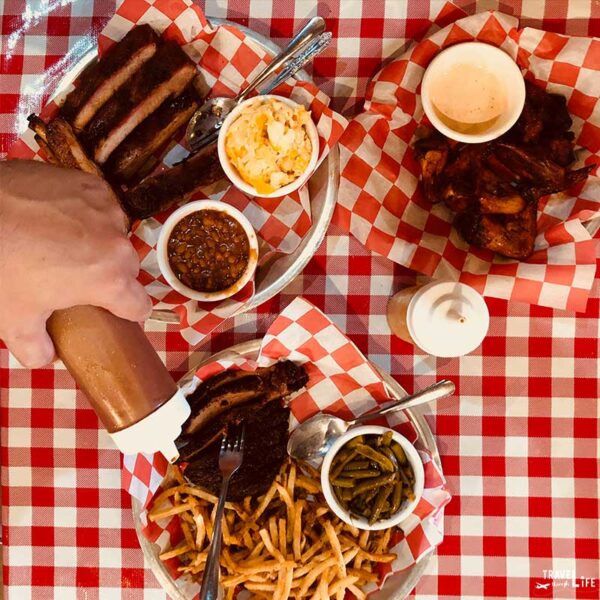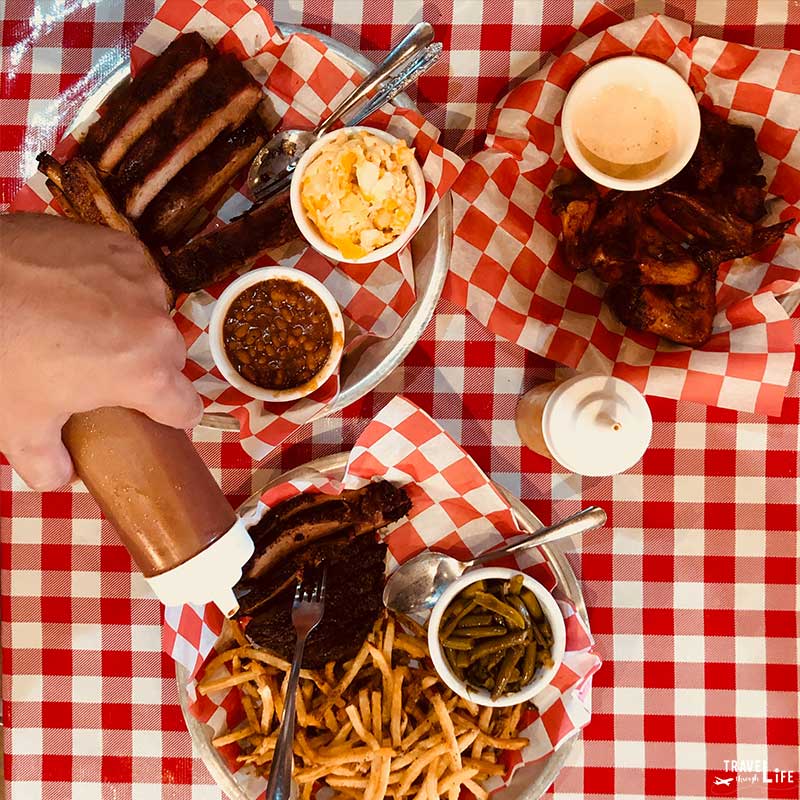 If you're seeking food elsewhere, there are even some great restaurants in Greenwood that serve barbecue, but also those that don't. A couple of our favorites included Fat Daddy's and Buenavista Cuban Cafe.
Competitions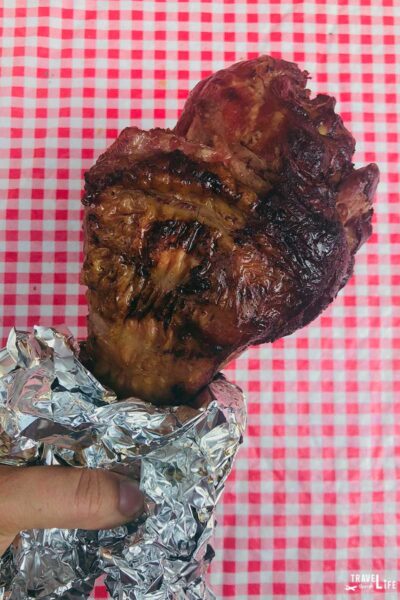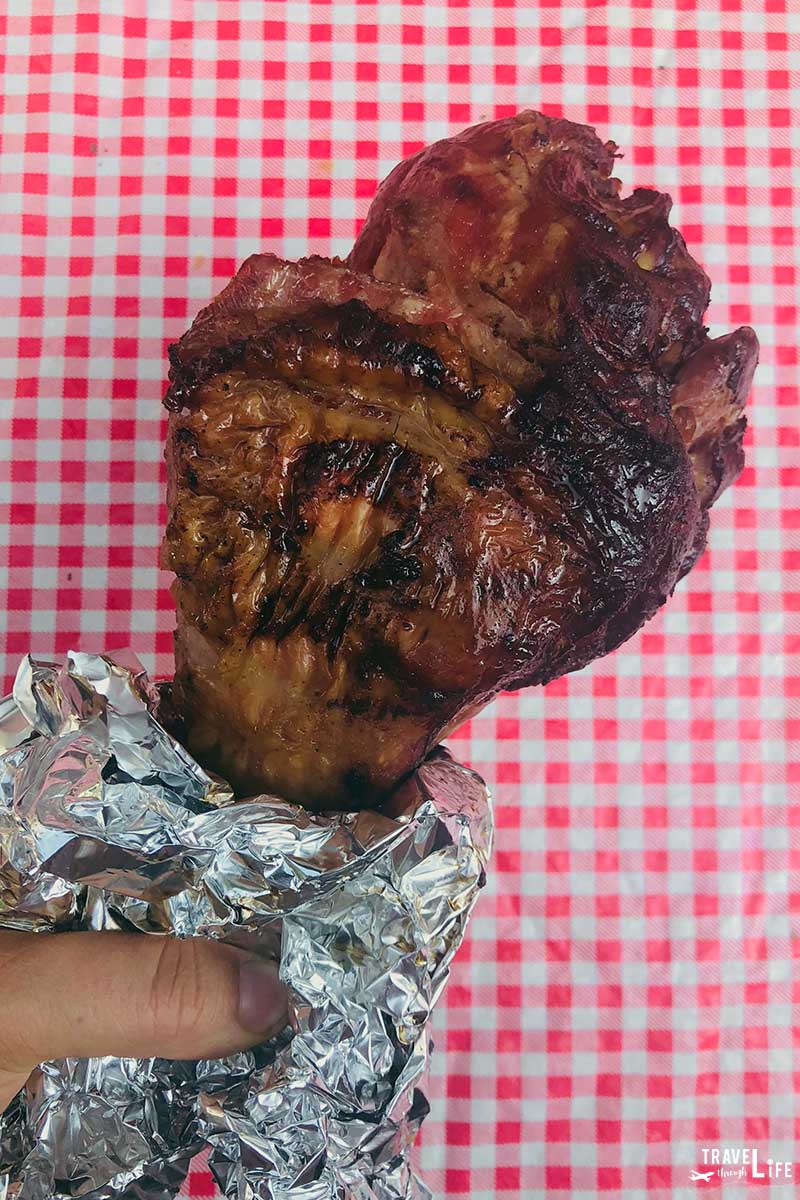 On the other side of the street, you'll see a lot of cookers and smokers but nothing for sale. That's because those folks are preparing for the Kansas City Barbeque Society (KCBS) BBQ and Hash Cook-Off, administered by KCBS-certified judges. If you were looking for a faster way to get your meal in at the festival, the Skin's Hot Dog Eating Contest would be your ticket. Unfortunately for me, it was restricted to South Carolina residents only, though I might bring my Mom's last utility bill in next time so I can join.
There's also a Kids Que competition (See Fun for Kids) that we'll get to in a minute.
Music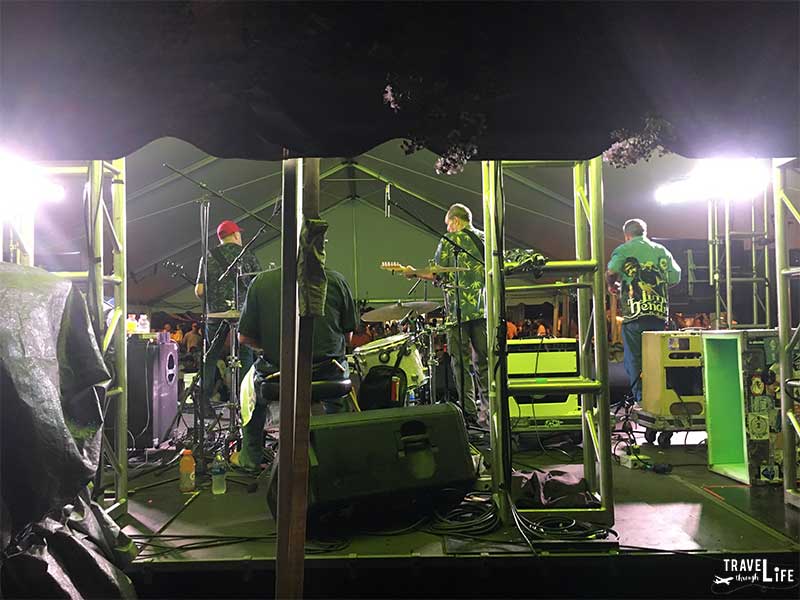 During the Festival of Discovery, Greenwood is taken over by the accompanying Blues Cruise. You'll see bands playing at indoor venues throughout town, as well as around the main outdoor stage. During one particular moment around the main stage, I remember standing and watching people wait in line nearby for the most delicious 'cue in the area, as a local band passionately played their songs. Just seeing that and knowing that everyone around was having a good time, it made my day.
Isn't that really what it's all about? Have you ever had a similar feeling at a festival or anywhere else?
Fun for Kids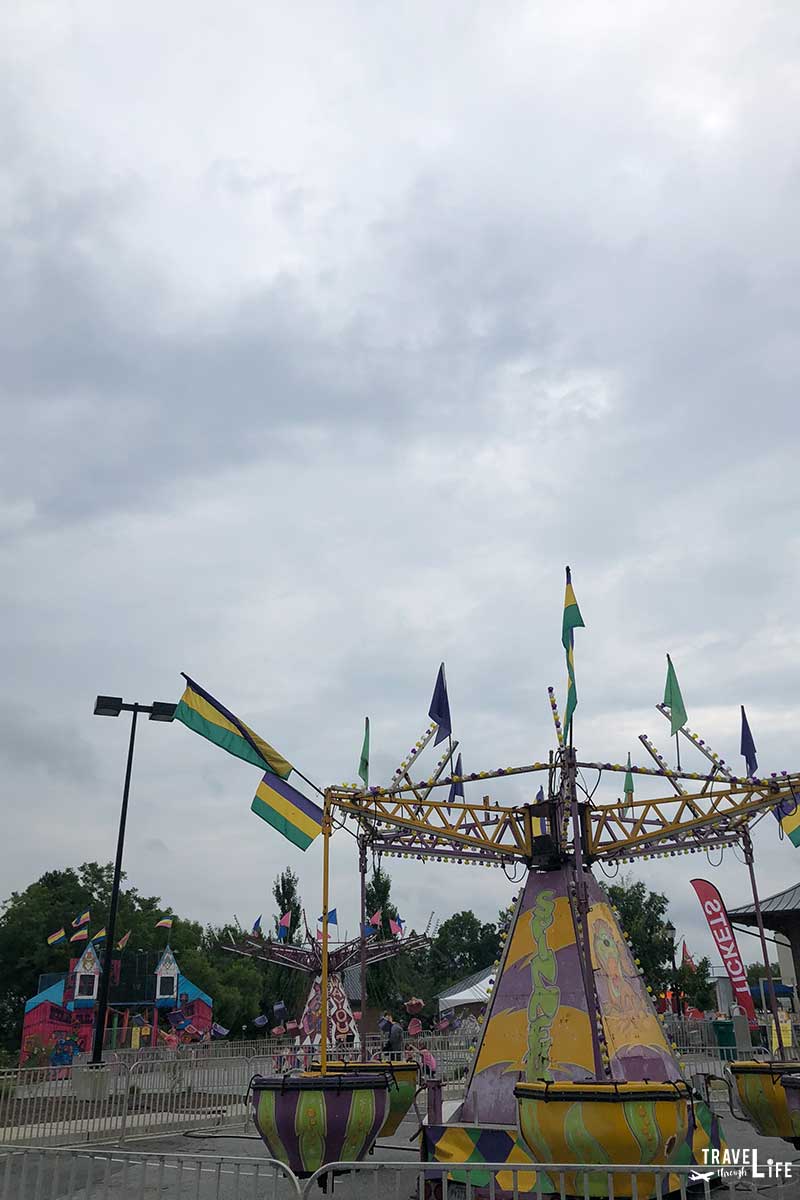 If I were a kid today, I'd want something specifically designed for me. Luckily, the folks in Uptown Greenwood think there are young ones like me out there, so they've got families covered. There's a Kid's Zone with rides and a fair-like atmosphere around the Uptown Market. There was also a Kids Que event where children could enter and cook against their peers to show who's got the best skills! Hopefully, the Festival of Discovery will continue this because that's a great way to get younger folks used to cooking for themselves and having fun doing it.
Shopping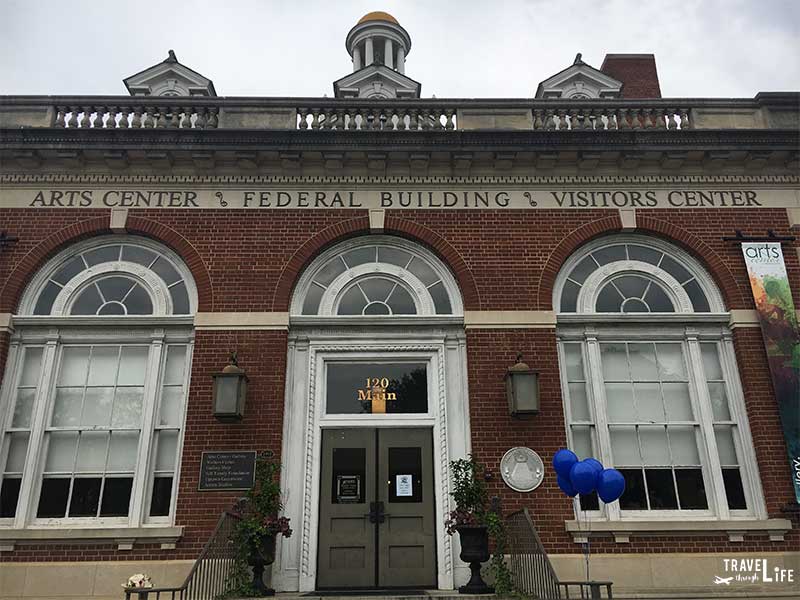 If you'd like to walk off all that barbecue, head down to the Uptown Market and check out various arts and crafts created by these hard-working people. There are also some cool local shops and places to explore on Main Street. Some of our favorite places to walk and browse include Main & Maxwell and the Arts Center of Greenwood.
Our Thoughts and Yours, Too!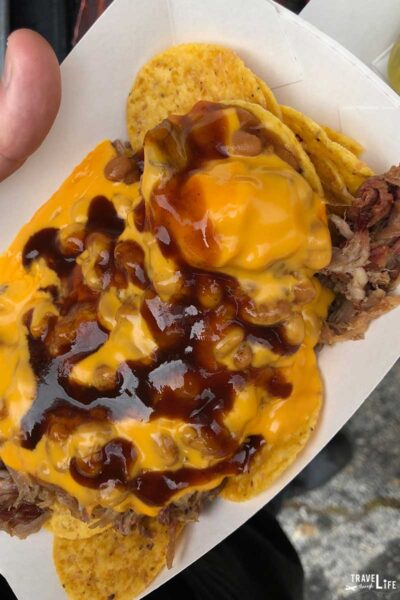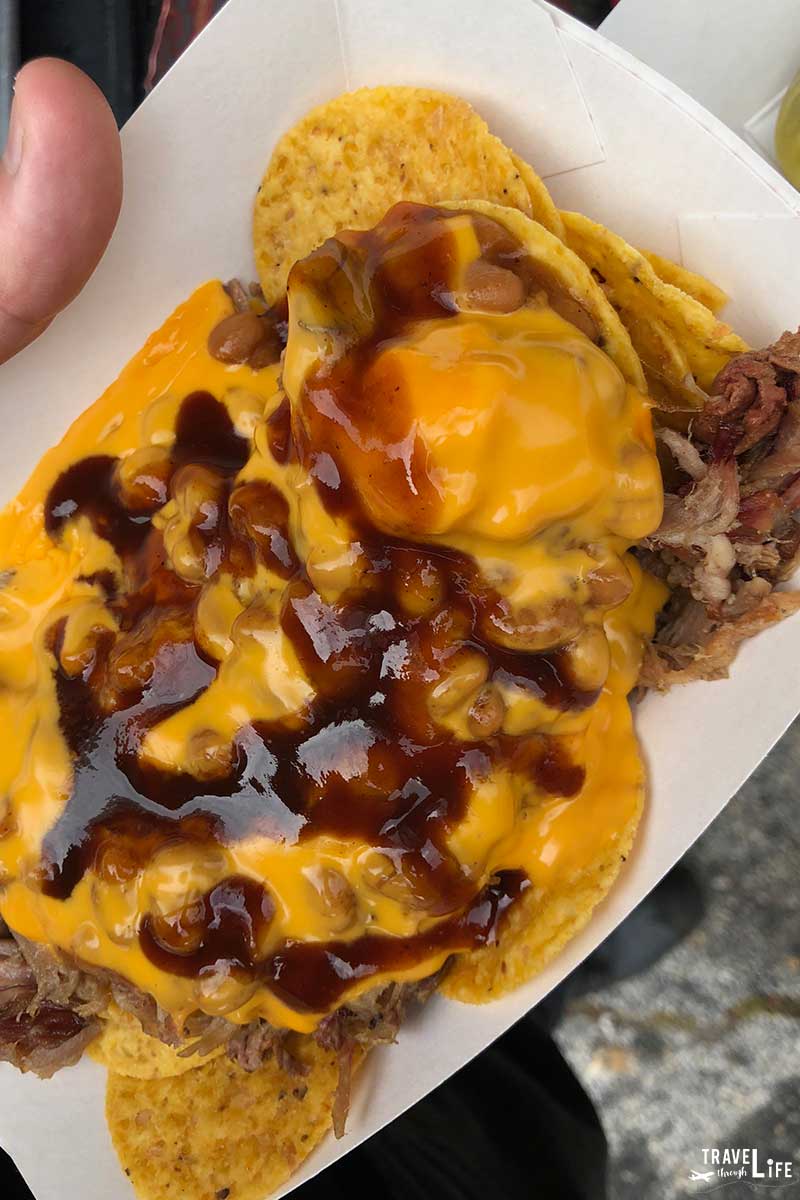 Pardon me while I continue to process all the barbecue I consumed and walked off around Uptown Greenwood. I didn't expect the Festival of Discovery to be such a huge event, but I'm definitely convinced after experiencing it. If you haven't visited this festival, now there's no excuse. You know about it, so we'll see you there next year, right?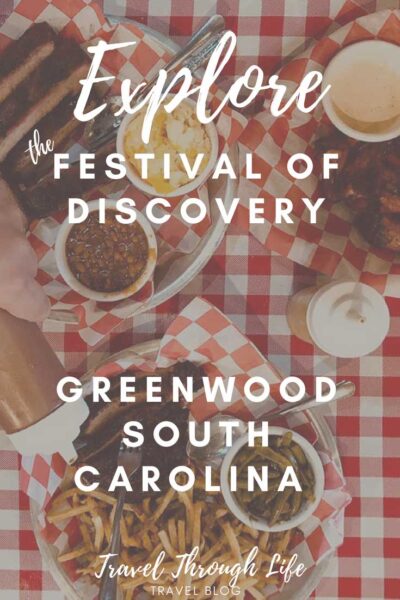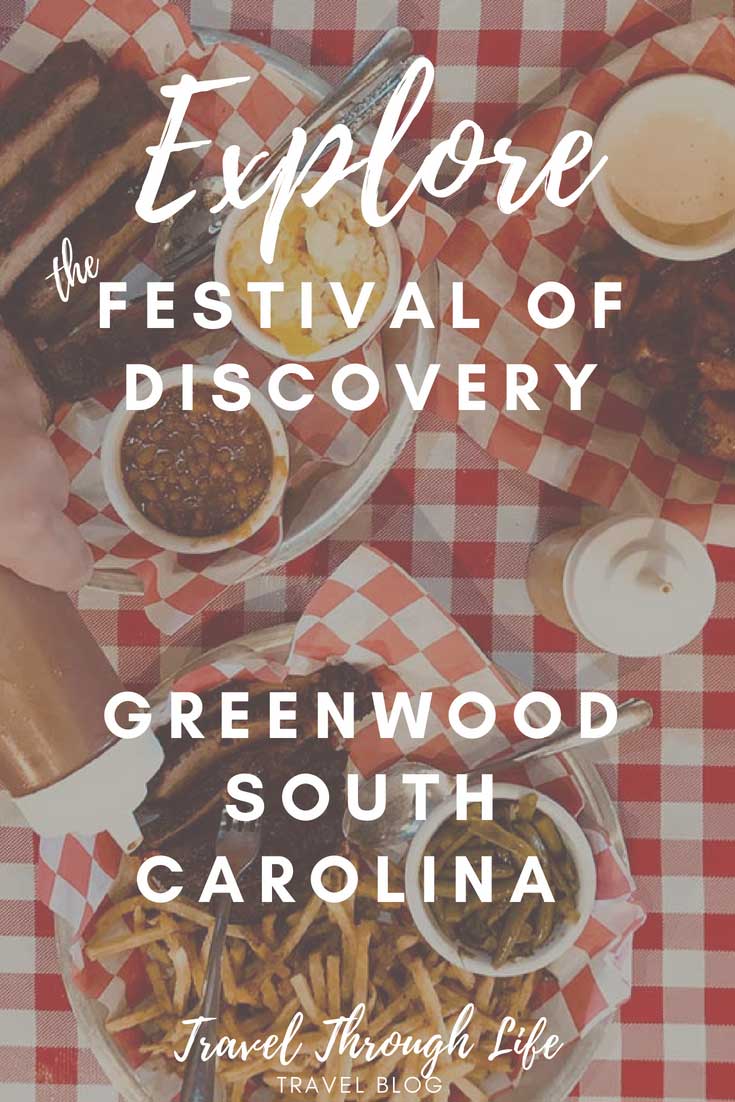 If you've visited the Festival of Discovery, what did you make of it? What was your favorite thing to eat and do besides eating? We'd love to know in the comments section below!