Affiliate links linking to products we love may be found within this article. For more info, please check our Disclosure page for more explanation of affiliates and sponsorships.

---
On certain Sundays throughout the year, Durham holds an awesome event known as a "Food Truck Rodeo." Typically, it's when around 50 local street food vendors plop down in Durham Central Park and dominate a tiny slice of the city for a few hours. According to Durham Central Park, the event is largely responsible for starting the whole food truck craze in the Research Triangle. It's usually on for four hours and for such a small part of the day, there's tons of stuff to see, do, and yes, eat!
We also mentioned Food Truck Rodeos in our Outdoor Things to Do in Durham. Also, if you want to spend a day or a weekend in Durham, let our ultimate guide get you ready for your visit. Also, check out these awesome hotels in the Bull City! (Hotels.com | Trip Advisor)
A Day at the Durham Food Truck Rodeo
You'll find all sorts of food at these things, including NC hits like barbecue. Some of my personal highlights are getting a taste of some Banh Mi Ha Long, whose delicious sandwiches take back to Hanoi and Ho Chi Minh City, with that oh so familiar first bite of cilantro and everything else that follows. Mr. A's Beignets from Apex are a wonderful reminder of our trip to New Orleans and those fabulous, sugary delights that should start anyone's day. My favorite dumpling truck, Chirba Chirba, is usually there and you should start with their juicy buns and glass noodles. That's my favorite combo!
When to Arrive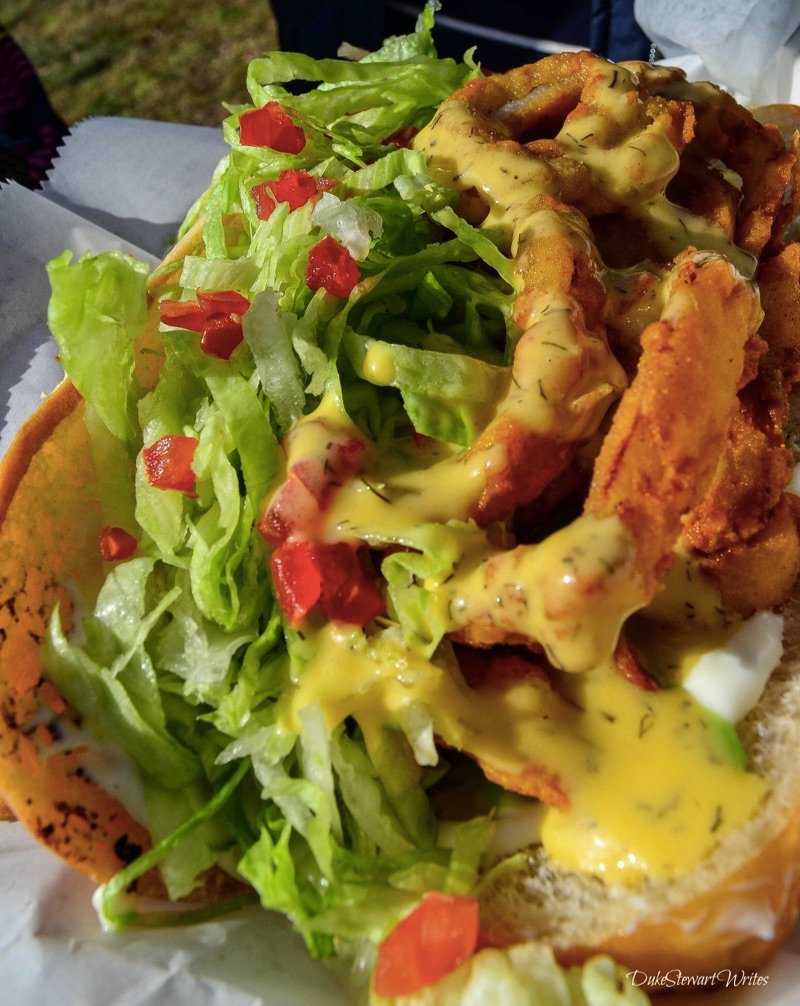 Probably more important than any other event, you have to arrive early to get in on the food here. Some trucks like Cousins Maine Lobster will already have an hour-long wait at the time they open, but you can get in and out quickest (that's relative) if you get to a Food Truck Rodeo right when it opens. I remember waiting in line for wings one time and seeing the vendor start to refund everyone because they ran out of food! So not only should you come early to avoid crowds, but also to get fed!
What Else is Going On?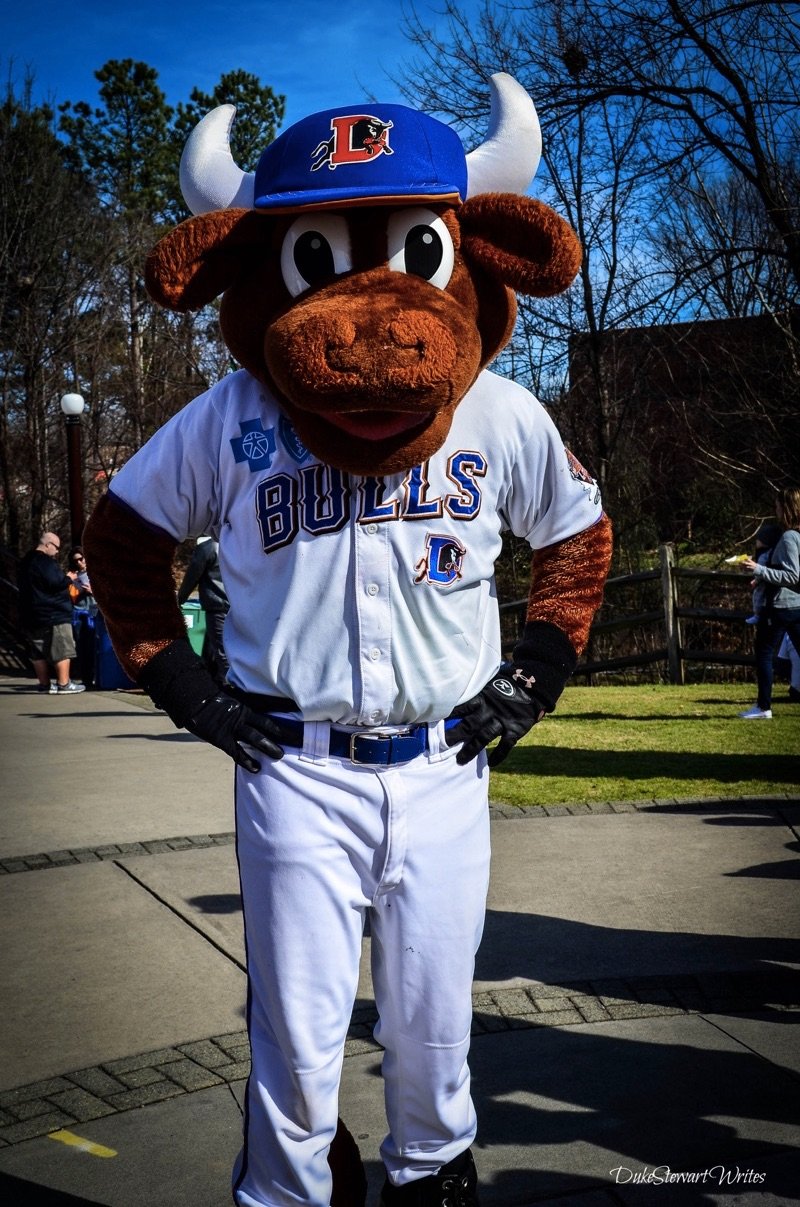 If it's not too hot, the grassy field in the middle of the Farmers Market will fill up with people who've come prepared with blankets and chairs to enjoy the day. Aside from all the people walking around, one of Durham's iconic characters, Bulls mascot Wool E. Bull, will be saying hello to everyone. The event organizers will sometimes have invited a musician or two to play at Central Park and that's a great addition to the day.
Why You Should Go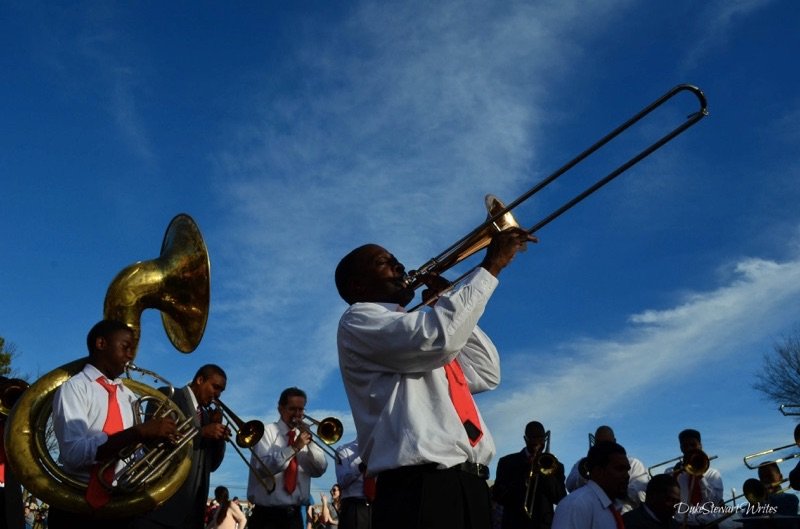 Events like the Durham Food Truck Rodeo are just another reason that I love this city. If you don't live here already, come and stay on a weekend when the Food Truck Rodeo is going on. It combines an amazing food scene with a family atmosphere and the people of Durham Central Park are pretty smart to organize it. I love this city and thanks to days like this at the Durham Food Truck Rodeo, I'm not going anywhere for a while. For more info on future Durham Food Truck Rodeos, Durham Central Park has a page dedicated to it.
What do you think of the Durham Food Truck Rodeo? Have you ever been to an event like this in your town? Let me read your thoughts in the comments section! 
This guide is part of our series on Food Travel, North Carolina Travel, and Durham Travel. It was originally created on February 5, 2016. It has been maintained and updated (as of December 30, 2018) on our blog to reflect current viewpoints and travel destination trends.