Affiliate links linking to products we love may be found within this article. For more info, please check our Disclosure page for more explanation of affiliates and sponsorships.

---
Can you name a place that shocks all the senses and puts them back into place in a short second? For me, that's the area of Kuala Lumpur, Malaysia's Jalan Petaling that's also known as Chinatown. Through our times passing through Malaysia's most populous city, this is always a spot that we have to walk through. Lots of people first look at the Petronas Towers and the KLCC area and I understand that. Seeing those almost supernatural buildings is something that we should include in our Kuala Lumpur itineraries but in Chinatown, the scene is interesting in a different way. Let's take a look behind the scenes before jumping into my Chinatown experience.
Chinatown Kuala Lumpur
This Chinatown Kuala Lumpur travel guide is part of our series on Malaysia Travel and Southeast Asia Travel. It was originally created on November 20, 2015. It has been maintained and updated (as of December 27, 2018) to reflect current viewpoints and travel trends.
When visiting Malaysia, it's hard to ignore the country's diversity and I'll always think fondly to rides on the KL Monorail where Malay, Chinese, and Indian locals would be speaking a variety of languages that threw my head in a tailspin. Petaling Street is the center of Kuala Lumpur's original Chinatown and where lots of farmers came to have their crops ground into flour. Maybe that's why the noodles found here are so good and after traveling here a couple of times, I can vouch for them. The food is a big part of the fun but a walk through Kuala Lumpur's Chinatown exposes much more worth sharing. Let me take you around.
Behind Jalan Petaling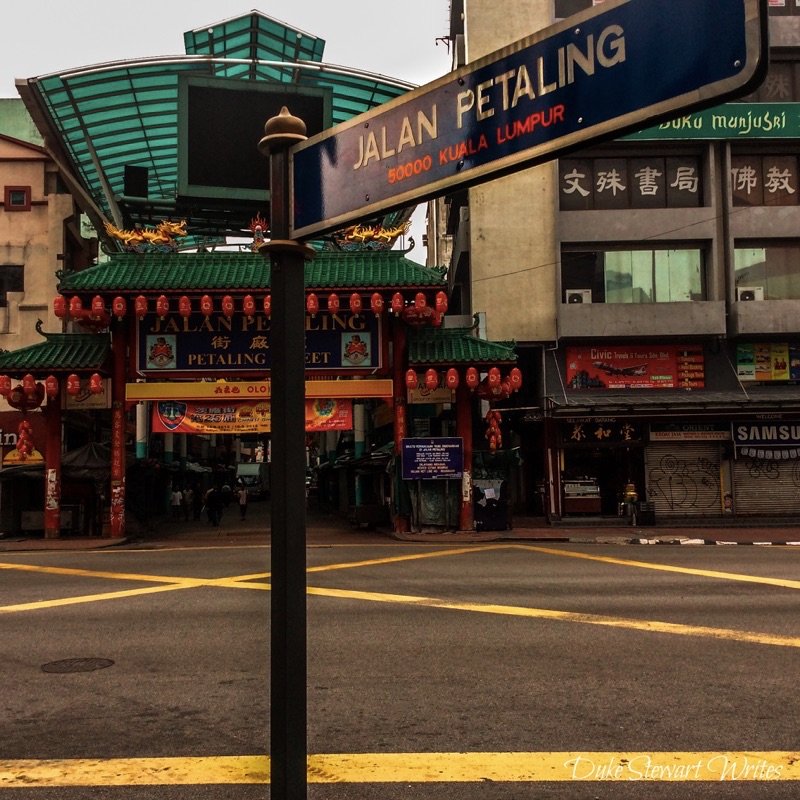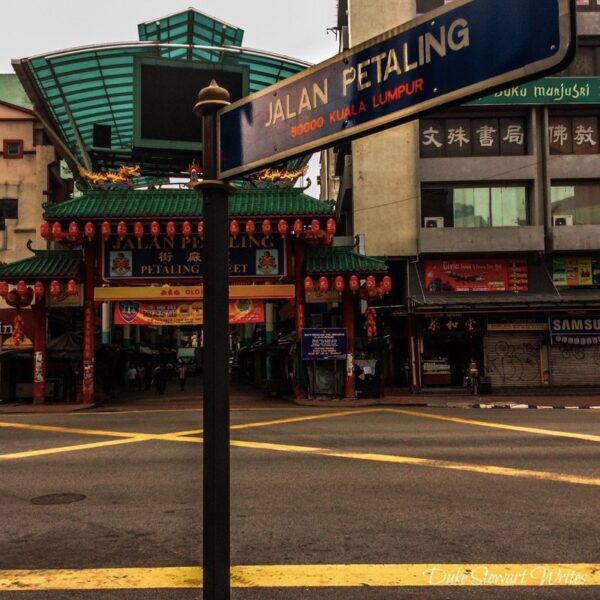 My wife and I arrive at Jalan Petaling (Petaling Street) early enough to beat the crowds and have a look at this vibrant street before the action gets going. The heat has already pushed sweat through whatever shirt I'm wearing and will make the way through Chinatown into a humid struggle. The place is about as empty as I've ever seen and honestly, I'm happy about it. Lunar New Year approaches and there are tons of lanterns hung up to commemorate the upcoming festivities. In a few days, this place will be full but for now there are very few tourists walking around in this quieter version of Chinatown. It feels like a "behind the scenes" experience where a director will soon tell us to clear out for the stars.
We walk for as long as possible and try to explore the relatively empty streets. No matter where I am in the world, temples are a great place to start the morning because they are another attraction that clogs up during peak hours. Early visits mean you've got the run of the place and can probably get a whiff or two of the morning's first sticks of incense. I take it in and bow my head to show respect towards the all-powerful before our next move throughout the rest of Chinatown. We've lasted as long as we could in one of Kuala Lumpur's best places to find a good meal. Chinatown favorites include hokkien mee, a tasty seafood noodle dish that dazzled our taste buds in Penang.
Chinatown Food

I'm in the mood for one thing today and won't stop until I find it. An old favorite (won ton mee) is the only dish that I'll settle for today, but it's so difficult to resist everything else around. The smells are everywhere and trying to convince me that it'll be just a taste, like all those dealers are probably saying on every Saturday or whatever day that drug deals go down. You can't blame me for comparing this experience to a narcotics binge because the distractions won't stop popping up in the form of buns, dumplings, and all the other heavenly eats found in Chinatown. Then there are the covered areas where we stumble upon low hanging roofs and fresh-cut meat being thrown into soups and stir-fries.
We pass through the fog of delicious smells and reach Jalan Hang Lekir in the area shadowed by the Confucian Private Secondary School. I'm hot on the trail of won ton mee and know that it's easy to find here. Some restaurants in this area advertise it with variable spellings but a similar, wonderful taste. We sit down at a table inside a small hawker mall where tables are numbered and divided up by the vendors. A lady comes up and we order before chugging some water to cope with the unforgiving heat. Chinatown is waking up as people start making their way out of nearby hotels and into the mix of things. There's still some time before things get too chaotic but most importantly, the food arrives.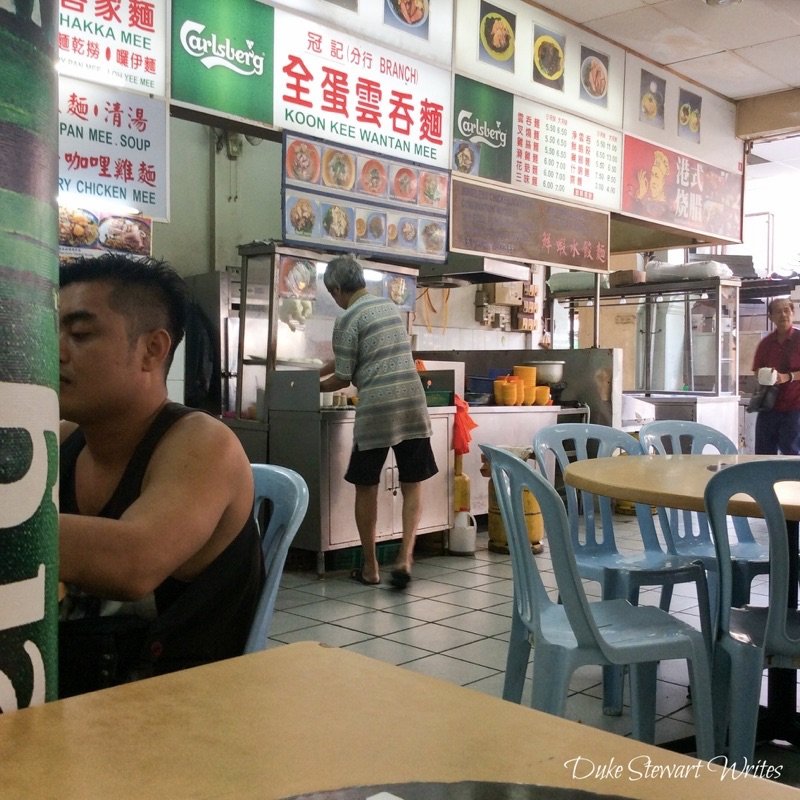 Eating, the Crowds
I forget about the speedy food service here in Chinatown and in most hawker malls that rule food scenes throughout the country. My wife and I slug down a few gulps of water and if it were later in the day, this spot would be the best for having a Carlsberg while digging into our meals. The perfectly cooked egg noodles are almost too easy to eat in two or three chopstick runs. The Chinese cabbage (bak choi) combines crunch with the almost too tender slices of pork and that oh so perfect sauce. Reflexes battle brain cells and the whole plate is in danger of being consumed without much though. Mindful eating is difficult with something that is this delicious but my thoughts prevail, enjoying and appreciating every bite.
The whole spectacle of consumption has masked the crowds that are starting to arrive in Chinatown, as it's now about 10:30. We pay and head towards the shops that are getting started and if one wants to shop in KL, Chinatown should be your first option. Some people get scared away because of all the "genuine copies" aka fake stuff that floats around here. I'm really not impressed with the fancier shops and am more interested in entering a place, trying to leave, and being begged to buy something at a more than reasonable price. We might buy a bag or some souvenirs but no matter what, this will be a fun experience. Why wouldn't anyone come to Chinatown for a nice walk, some delicious food, and a surreal shopping experience?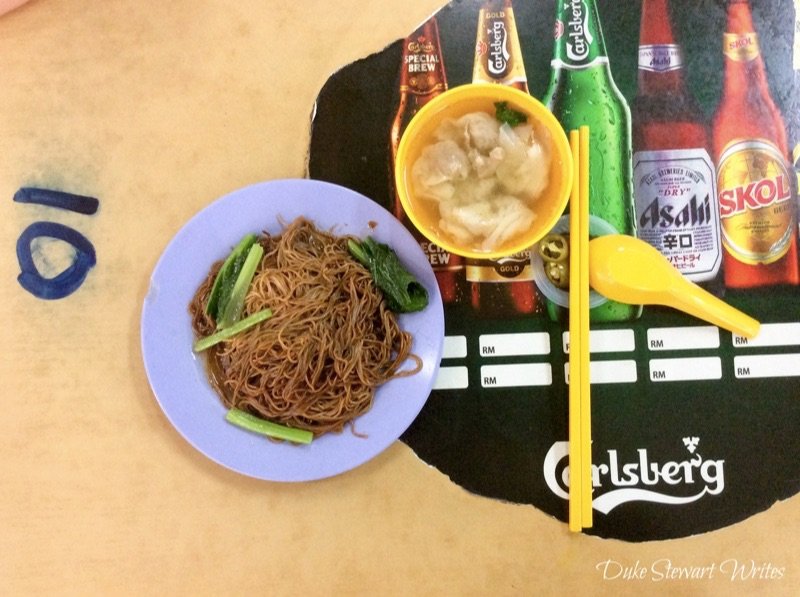 There are Many. What are Yours?
We eventually leave Malaysia and even months later, I'm struggling to get over that marvelous country and hope that wasn't my final visit to Chinatown and Kuala Lumpur. I've fallen in love with so many places and why does this always happen to me? I'll be sitting down and enjoying a wonderful conversation when it just pops up and interrupts my thoughts. Am I crazy in trying desperately to wipe away the nostalgia when I'm sitting in a comfy living room listening to tunes on a quiet evening, feverishly writing about it? I can't be alone in declaring all the world's wonders to be such precious and wonderful places, can I? If Kuala Lumpur's Chinatown is one of my many special places, what are yours? Do you have one or many?
I'd love to know about your special place. Does it center around food or something else? Let me know in the comments section. I'd love to hear from you!