Affiliate links linking to products we love may be found within this article. For more info, please check our Disclosure page for more explanation of affiliates and sponsorships.

---
Starting a travel blog is a wonderful journey that's too difficult to encapsulate in just a few sentences. There are so many things involved and I've decided to share the process with you here. Along with lessons from various failures along the way, I've picked up a lot and want to pass it onto you. Follow these 8 steps for starting your travel blog the right way and you'll see that this is not as hard as it looks. Let's get started with the most obvious of them all!
Starting Your Travel Blog
Travel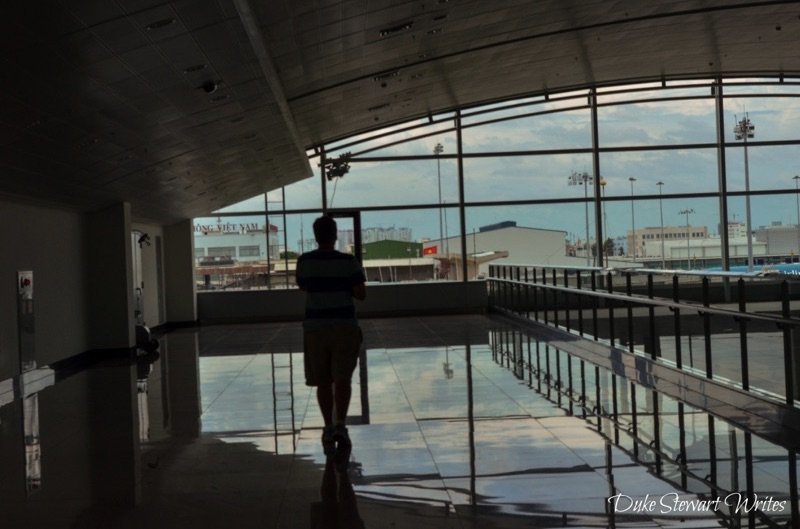 Just as I say to my daughter in this guide, travel FFS. Travel bloggers must travel in order to write a travel blog! Of course, I'm not just talking about international travel to ridiculously hard-to-reach destinations. Local travel is something that many people neglect and right there is a niche that's waiting to be filled. Though he does branch out from time to time, Howard from Backroad Planet writes about lesser-known and local road trips around his base in Florida. Travel around your own surroundings if you don't have the means (money or time) to gallivant across the globe.
Tip: Don't travel like it's a race because, at the end of the day, it's about the experiences and not the checks on your bucket list that matter.
Write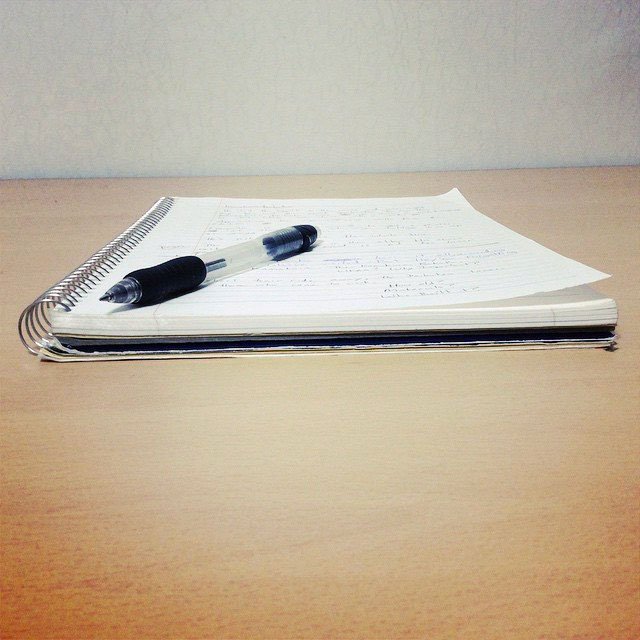 Skip this if you want to move onto the next step but you'll be sorry. First and foremost, there's a reason or multiple ones that explain why you want to start a travel blog. Write them down and guess what? This can become a post about why you're writing and that will clearly outline your goals and ambitions for this site. Otherwise, you'll end up like the inspirational Ryan Biddulph who once deleted thousands of blog posts, even if he views that moment as a triumph. He's a really positive guy, though. Honestly, this "Why" is the most important question you should be asking. Don't use it as a way to discourage yourself but more as the first step in creating something that you're going to nurture over time.
Tip: If you ever get stuck or frustrated with the progress of your site, always think back to why you've started. That will help you push forward through tough times, as it has for me.
Build Your Site
Choose Your Name and Domain

Numbers 3 and 6 go together because you don't want to introduce yourself to people as X Name only to say that you write at URL Y. There are so many awesome names out there and with travel sites, the conversation has to start with Nomadic Matt. There you have a name and a hint that the guy might travel a smidgeon, though you'll see that he gets around. He also writes a lot and is probably the biggest name in travel. Think about your elevator pitch (30 seconds) to brands and people, and follow the KISS (Keep it Simple, Stupid!) method. Since both my wife and I have always loved travel and hope to be doing that forever, the name "Travel Through Life" just made sense. Our friend Izzy from The Next Somewhere is an awesome designer, who created our logo. Doesn't it look awesome now?
Tip: Try to be original in your name because there are thousands of travel blogs out there that have employed the clever use of travel-related words and names.
Go Free or Self-Hosted?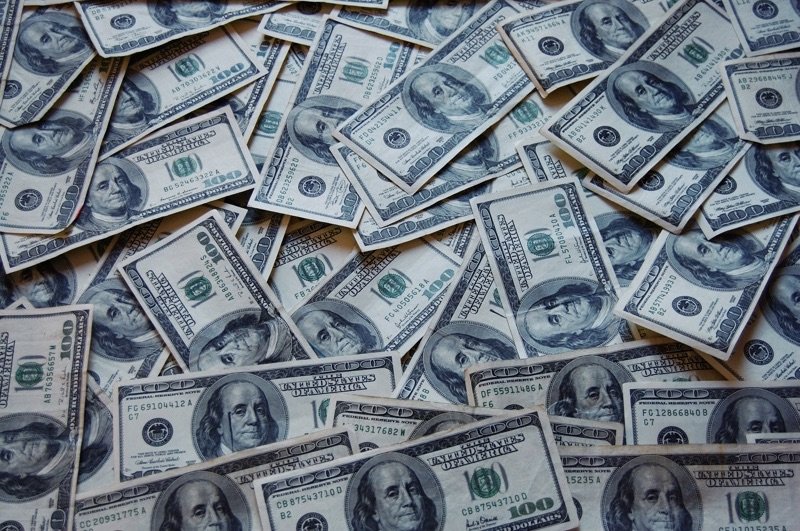 Many people go the free route when starting a travel blog and honestly, I don't blame you for wanting to as well. Here's why I think you should go self-hosted and we'll have to look at it from a homeowner's perspective. When you're using a free host, there's very little control in how it looks and you have very little chance to benefit from it. At the end of the day, you're really just occupying space owned by WordPress, Blogger, and the rest. Terms are changing along the way and who knows, maybe you will have to pay for it someday. If you do it the right way and pay for a host, then there's no limit to what can happen when creating your new site.
Tip: Trust me when I say paying for hosting is the best investment to make when starting your travel blog.
Pick a Webhost
Now comes the big question: Which host do you go with? I've used multiple web hosts and decided to move to Site Ground after hearing many positive reviews from those who had nothing to gain from the recommendation. Our link to them is a referral and you'll get one, too, after signing up for Site Ground.
Choose Your CMS
Even though you're self-hosting, you're still able to use WordPress. Before I debate the other options out there, keep in mind that 25% of the world's websites use WordPress. It's powerful and flexible, which is why so many huge brands and names employ WP.
Install a Theme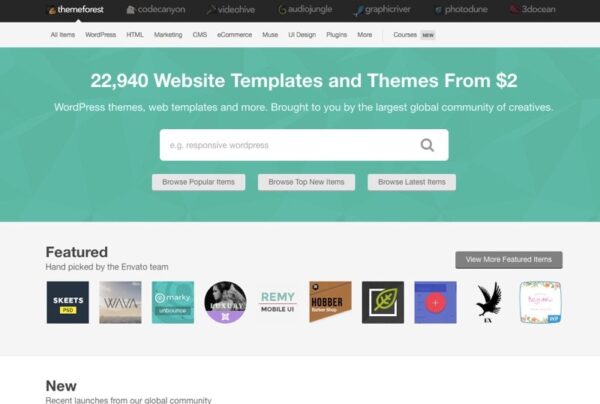 It's Theme Time! Sorry for the excitement but this is where you choose the site's look and feel. This is one situation where I say going free at first is okay. Some people still use free themes and that's awesome but eventually, you'll grow out of it and want something packing a bit more punch. Thankfully helpful sites like Theme Forest come in and offer thousands of themes. One important thing to look out for is whether or not your theme is responsive because that will cater to the growing mobile users out there. I mean, who uses a computer these days anyway?
Tip: Be careful when choosing a theme because some are vastly overpriced. I've personally never spent more that $50 on a theme and am very happy with the results!
Add Plugins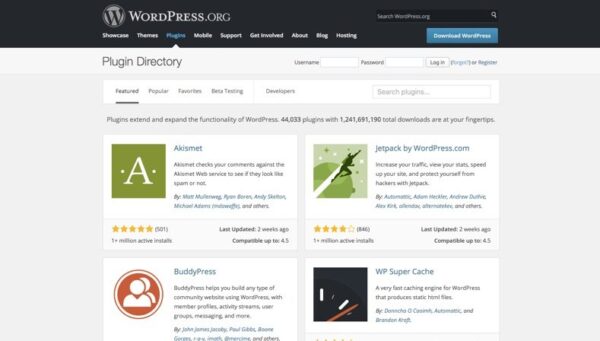 WordPress is flexible in so many ways and one big indicator is its wide array of plugins. These wonderful pieces of code come in and save the day in case your theme left out a crucial function. Without going on for too long, I'll name the 3 most crucial WordPress plugins that keep me sane while running this website.
Akismet ($5/month) – There is a small fee to use this but you'll spend more battling with the hordes of spam comments that will come through your site.
WordPress Fastest Cache – This is a very powerful plugin that keeps your site running as fast as possible. Please follow the user guide and don't tinker with the settings unless you absolutely know what you're doing.
Yoast SEO – I love and hate this plugin at the same time but at the end of the day, I want to make sure my posts are keeping the Search Engines happy.
Tip: It may be tempting to load up on plugins but using too many will slow your site down. I don't have a definitive number on how many to use but P3 is a great plugin that analyzes which ones are bogging things down.
Build Introduction and Information Pages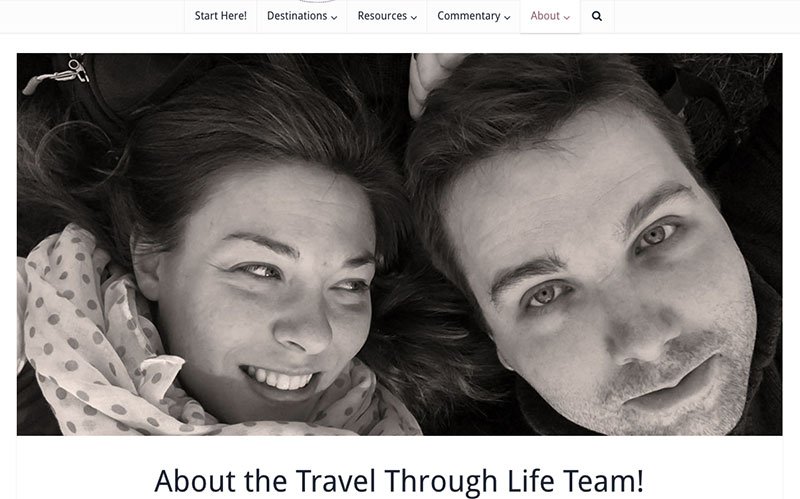 Now it's time to start building pages and be sure to delete any sample ones in your dashboard. Think back to #2 and your question of why you started this blog. That will make a great mission statement explaining why you're writing and why people should be reading. We have an "About" page to introduce us to people and prospective partners (wink). They can get in touch with us through our "Contact" page.
Tip: The beauty of creating pages and posts is that nothing is concrete. You can change these at any time. We have and probably will again as our vision for this site evolves.
Map Out Content and Posts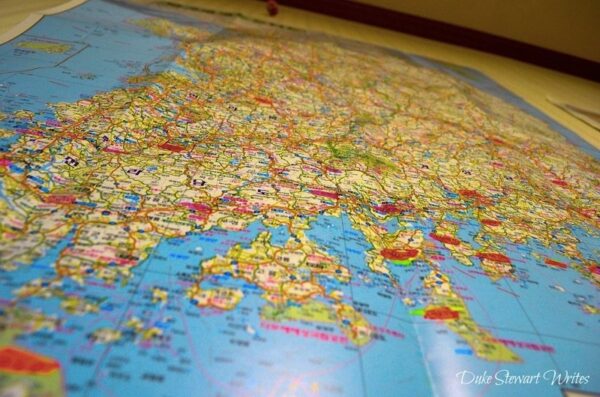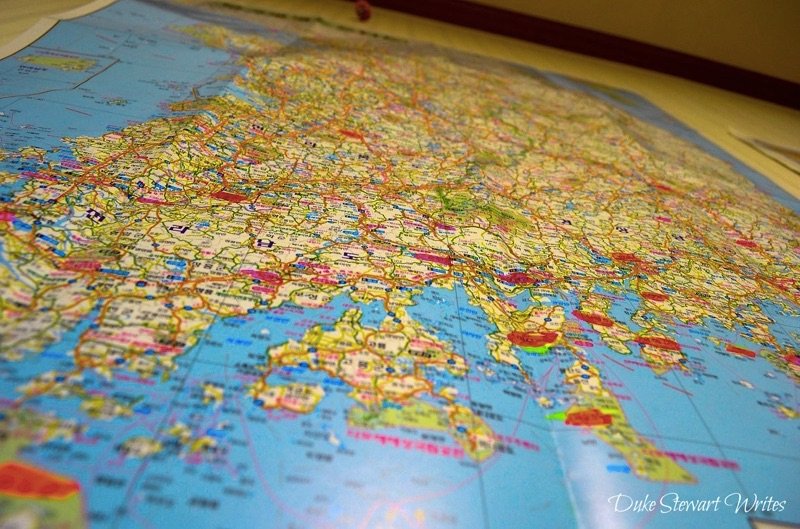 Mapping out your content and posts is the most fun and nerve-wracking part of this. At first, it's okay to just write for fun when testing the water but you'll need some organization. Think about how many times per week you want to post and don't try to do too much. I know people who post multiple times a week and if you can, great! My best practice is to spread out travel stories and make them as detailed as possible. If you can't come up with an idea, don't just post for the sake of it. Your overall message will suffer and readers will quickly figure that out.
Tip: My best advice is for you to employ an editorial calendar, either using Google Calendar or something even more awesome like Passion Planner. For more digital project management, Trello is also awesome and something that I've been using for the past year. If you refer people using a link like the one that I've added here, you can unlock free months of Trello Gold!
Create Content!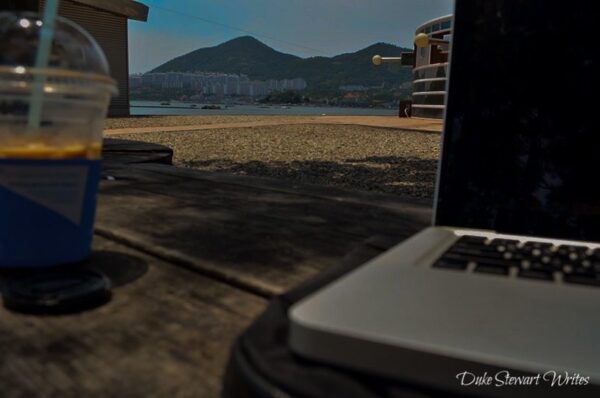 If you followed the first step (what's that again?), then you should have plenty of memories and ideas swirling around in that noggin. Whether you kept a notebook or want to write from memory, the travel stories are just waiting to be put down. Hopefully, you even captured some of these moments with a trusty camera or smartphone, and have a plethora of photos to share with the world. This is your chance to create something that takes us all back to those wonderful experiences. Let it go and give the world the gift of your story. If you need a hand, I highly recommend this guide to travel writing by Don George.
Tip: Write regularly either by pen or keyboard and even set aside blocks each day where you do nothing else. Keep away from the distractions of social media and your devices during this time.
Social Media Engage and Network!

Push that content out to the masses and spread the word via social media. Just be careful not to come off as a broadcaster and not an engager. Add a customized message along with your post and even ask a question. That last bit is a tip I learned from the awesome Meg from Mapping Megan. Comment back and let people know you are more than just a soapbox. Scott Eddy is my favorite example of a social media champion. Just follow him and see how he keeps it real on Twitter for starters. Keep it simple by focusing on these major social media networks:
Facebook (Like us!) – Create a Page and Invite your friends to join. If you want to grow quickly, be prepared to spend money on sponsored posts and page promotion. Nurture your community by sharing solid content s, and spread it out by time.
Twitter (Follow us!) – You can tweet your posts but should also retweet other people's stuff, as well as replying to them after sharing something you've liked. Join and offer to host Twitter chats that will get your message and brand out there to the world. I'm a big fan of chats and even co-host #FunTravelChat with my buddy Charles McCool of McCool Travel.
Pinterest (Pin our stuff!) – Create portrait-oriented pictures with text and add them as pins to Pinterest. Create boards according to destination or topic and add others' pins to them as well. Reach out to owners of group boards and find yet another channel for sharing your content.
Tip: Choose 2-3 Social Networks to focus on at most. Any more than that and your head will begin spinning by week 2.
Use Affiliates and Contextual Marketing

There are so many ways to earn money through starting your travel blog and marketing is the first route for many of us. I'll break down my favorite methods:
Contextual Marketing – Adsense is everywhere these days and very simple to set up. All you need is a Gmail account and after following a few steps, you have ads on your site.
Affiliate Marketing – Choose affiliates that speak to you and your brand. I love books and sharing quotes or recommendations inside my stories and guides, so I use Amazon as an affiliate. Readers can buy the book it came from, which I link to purchase through Amazon at no added cost. While their latest read is on its way, I get a small percentage of the purchase! Other affiliate programs I'm using include Commission Junction, Affiliate Window, and other brands.
Tip: Reports differ as to how many Google will allow on a page but aside from that, an ad-heavy page just puts a bad taste in visitors' mouths. Make it look natural and let the ads flow within your content. Don't view ads as a way to generate content for your site. View them as a way to generate value for your readers.
Dig into Google Analytics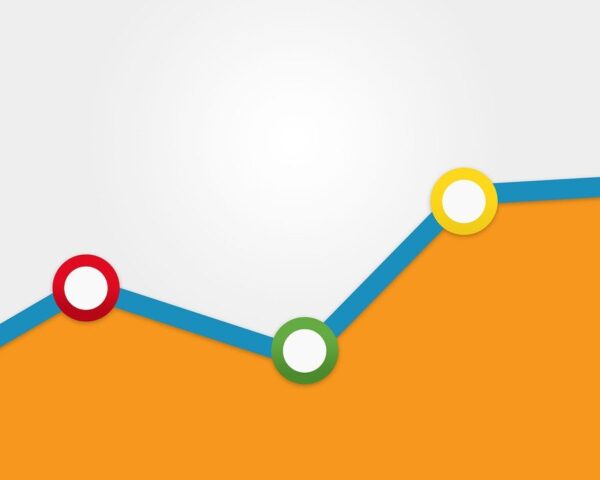 You might not want to do this and I can understand that. I initially thought Analytics was useless and better left to statisticians and professional mathematicians but oh, how I was wrong. Follow Google's instructions on how to set up an Analytics account, and you'll discover a whole new world. With Google Analytics, you can dig into things like search results, demographics, and bounce rates. If you don't know what any of these mean, here's a quick rundown. Those metrics explain how people are finding your site, who is coming to check it out, and for how long they are staying.
Tip: The only advice I can add is to use Analytics, okay? Don't spend too much time on it at first but don't forget about it.
Be Patient and Learn From Others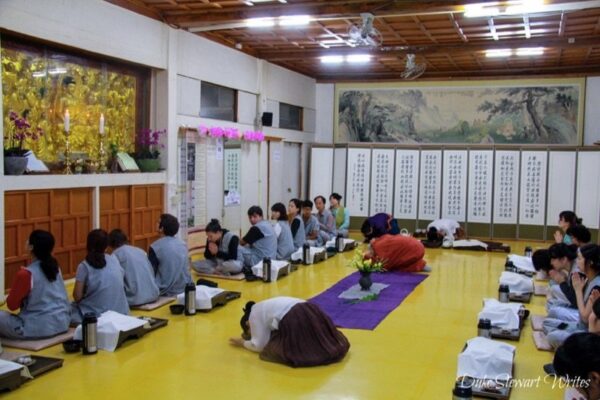 These are two things I failed at when starting a travel blog. Contrary to popular belief and my own naiveté, the readers and the money won't come in and immediately praise your work. There's no such thing as an overnight success. Write passionately but write well and they will come, just like Shoeless Joe and his friends did. There's always room for great content like yours and plenty of opportunities will open up after the right people see your work. You just have to make sure that it's presented clearly and that your website is organized in a way that inspires and is useful for visitors. I'm still learning all the above and don't think I'll ever be perfect. It's important for you to understand that as well.
Tip: Learn from others by joining Travel-Centered Facebook, Linkedin, and other Social Media communities for posting and networking.
Our Thoughts and Yours, Too!
Are you ready to go out there and put these instructions to use? It will take some work but promise me, starting your travel blog will pay off in ways that go beyond money. Think about why you're writing and where it will go in the long-term. Own your page and content and make it pretty and presentable. Make sure readers know who you are and get to know people through your work, proper network, and knowledge of analytic data. You're going to meet some fabulous people and make connections that will go a long way. Pay attention to them and you'll learn from the best in the business. Don't stop chomping away at your dream, because nobody else is going to start it for you. Good luck in starting a travel blog. Let me know when you do, and I'll be happy to stop by and leave a comment.
What do you think of these steps? Is there anything I left out? I'd love to read your thoughts in the comments section below!
DISCLOSURE: I may be an affiliate for products that I recommend. If you purchase those items through my links I will earn a commission. You will not pay more when buying a product through my link. In fact, I oftentimes am able to negotiate a lower rate (or bonuses) not available elsewhere. Plus, when you order through my link, it helps me to continue to offer you lots of free stuff. Thank you, in advance for your support!