Affiliate links linking to products we love may be found within this article. For more info, please check our Disclosure page for more explanation of affiliates and sponsorships.

---
Front Royal Brewing Company sits on Main Street (122 E Main St) in a wonderful small town in Virginia. From a 1920s-era unused parking garage, Head Brewer Tim Arndt saw this Front Royal building as the perfect place to start a brewery.
And with an expansive tap list of 15 unique beers and a kitchen serving elevated pub food, his vision is changing the face of Downtown. We met with Tim while traveling through the area and learned more about Front Royal Brewing Company.
He also shared how his dream came to life, things they're doing to stay ahead of the game, and more.
We love Front Royal Brewing Company so much, that we included it in our guide to a weekend in Front Royal! For hours and special event info at the brewery, check here.
Front Royal Brewing Company Head Brewer Tim Arndt
Featured image provided by Front Royal Brewing Company. All others by Travel Through Life.
Behind the Dream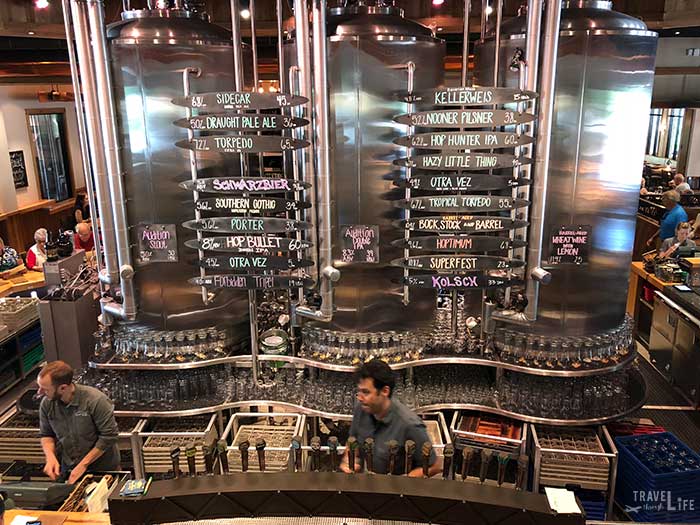 Beercations
Tim watched as the town of Front Royal swayed up and down over the years, as local factories came and went. "I saw the perfect opportunity to help it come up permanently. It's time and it's ready." Arndt always had a love and passion for beer.
Starting as a home-brewer, he had a hankering to experiment with all and travel for different types of beer. These "beercations" took him to places like Asheville, North Carolina and Dogfish Head in Delaware to draw inspirations.
"Brewing everything you could possibly brew at home built my own catalogue of what styles I would start out with," he explained.
Local Inspiration
The inspiration for Front Royal Brewing Company definitely came from Tim's experiences and travels along the way. But growing up in the area, Tim saw a lot of examples of gastropubs in Fairfax County and Washington, DC.
"This hip, cool vibe isn't something you really see in smaller towns like Front Royal."
There's something special about sitting down to an incredible locally-inspired meal with a hand-crafted beer in the middle of an old garage that still has that old cool hipster feel.
Challenges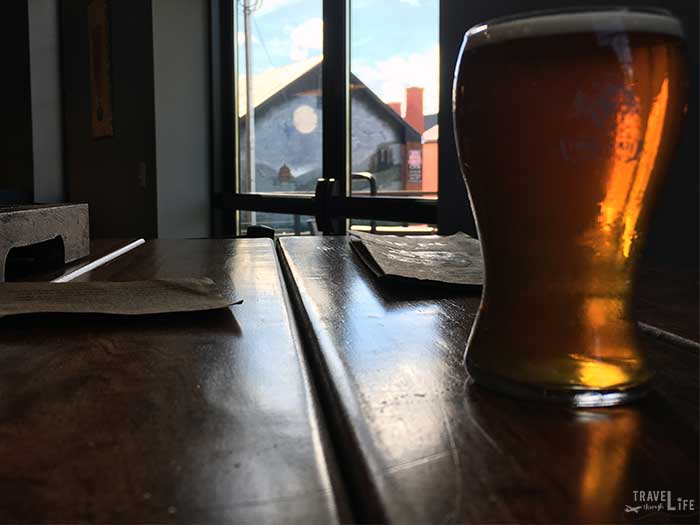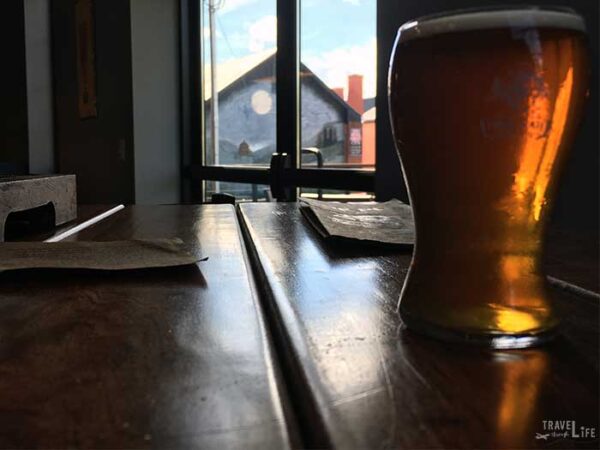 The Building
When Tim first visited the future-Front Royal Brewing Company, it was a concrete shell. It didn't have any of the features or structures necessary to have a thriving and successful brewery and a full-service kitchen.
After many months of hard work, Tim and his team pulled it off. Going from concrete box to gastropub featuring 15 German-style beers was never easy. They had to redo all of the plumbing and electricity and faced structural challenges along the way.
However, Tim says that the support and excitement from the community really helped to make their adventure easier.
Convincing the Front Royal Community
While Front Royal locals backed the idea, bringing hand-crafted beers into the community felt somewhat new and unusual.
"We were trying to flip the table and do something that no one in the area had really done," Tim explained.
Even though Front Royal is close to DC, it's still very much a small town. Arndt credits word-of-mouth for a lot of Front Royal Brewing's initial success.
He said, "Once you have a small core group that's working for you and they're like, 'Hey! What they're doing over there is pretty great and the food is amazing!' more people are excited and less apprehensive."
What Makes Front Royal Brewing Company Different?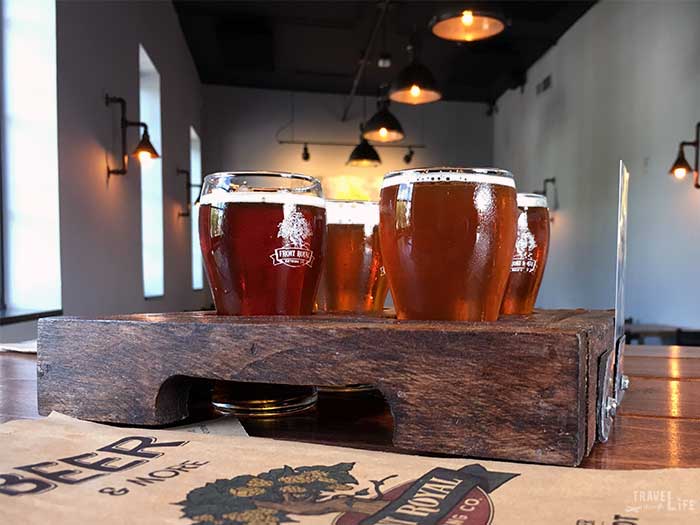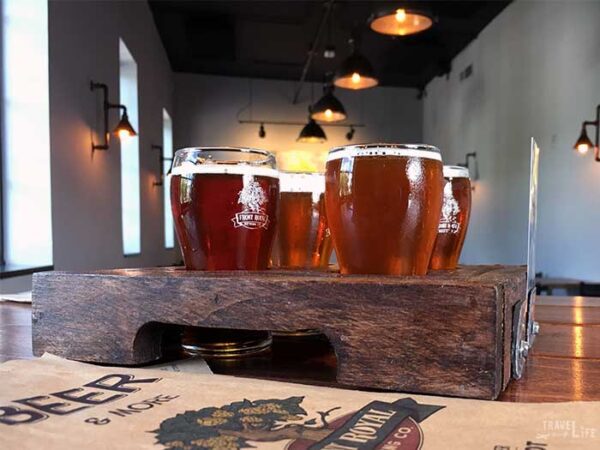 As a home-brewer who loved exploring all the different varieties, Tim prefers to brew German-style beers. But as a drinker, he says he's still a hop-head.
German varieties like his Siren of Shenandoah Hefeweizen, Dismal Hollow Dunkel Dunkelweizen or Friendly Confines Czech Pilsner are menu mainstays.
But he also features IPAs, such as the Imperial/Double IPA, American IPA, Rye IPA, and even an India Pale Lager. Because they operate on a 10-barrel brew system (which you can see in the back of the taproom), the tap list changes seasonally and features exploratory batches that, as he shared, "push limits and extend brewing into uncharted territory."
Why the love for Front Royal?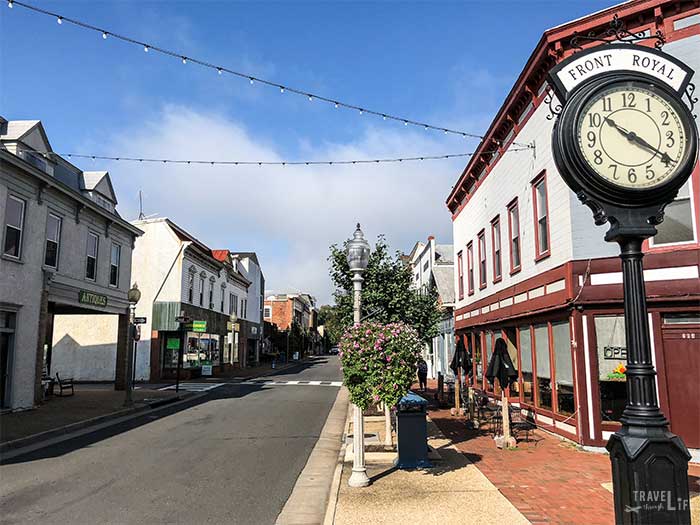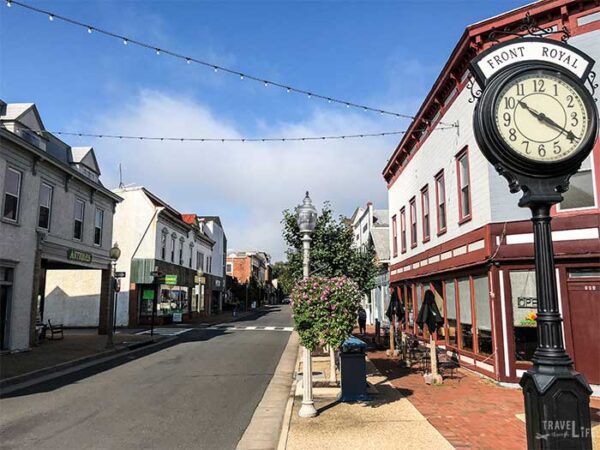 Tim says that he moved to Front Royal many years ago because he was attracted to the plethora of outdoor activities available. The northern end of the Shenandoah Valley offers incredible hiking, Skyline Drive for a beautiful drive, and you have access to a variety of river activities.
And with the Appalachian Trail nearby, too, Front Royal is one of Virginia's best places for a stop no matter what you're doing.
Note: Because of Front Royal's location right off the AT, the brewery's landlord implemented a "base camp" for hikers. That way, they can come off the trail to take a shower, do laundry, hang out, and have a beer and get some rest before hopping back on the trail.
Why We Love it, too!
We came away from chatting with Tim immediately convinced that Front Royal Brewing Company was a great place to spend some of our time in the town. It's made up of people who love this area, and who want it to see it succeed.
Hopefully, Arndt's dream business will keep growing and showing folks in Front Royal and beyond how its keeping pace with the bigger players in the American craft beer scene.
Disclosure Note
Special thanks to The Town of Front Royal, Va for arranging the meeting between us and Front Royal Brewing Company. You can learn more about them here. All opinions within this article are our own.