Affiliate links linking to products we love may be found within this article. For more info, please check our Disclosure page for more explanation of affiliates and sponsorships.

---
Frederick, Maryland is in a sweet spot, and not just because it's less than one hour from both Washington, DC and Baltimore. It's also just two-and-a-half hours from Philadelphia. No, location isn't the only reason why more and more people visit this historic place each year. For starters, Downtown Frederick's streets are lined with more than enough kitschy shops, restaurants, and historic finds that'll fit any traveler's style. And after visiting the area, we found even more reasons to stick around, including these fun weekend things to do in Frederick.
This guide to weekend things to do in Frederick MD is part of our blog's series on USA Travel. Here, we've also covered places to visit in Pennsylvania, Virginia, and more.
Weekend Things to Do in Frederick MD
Drive Around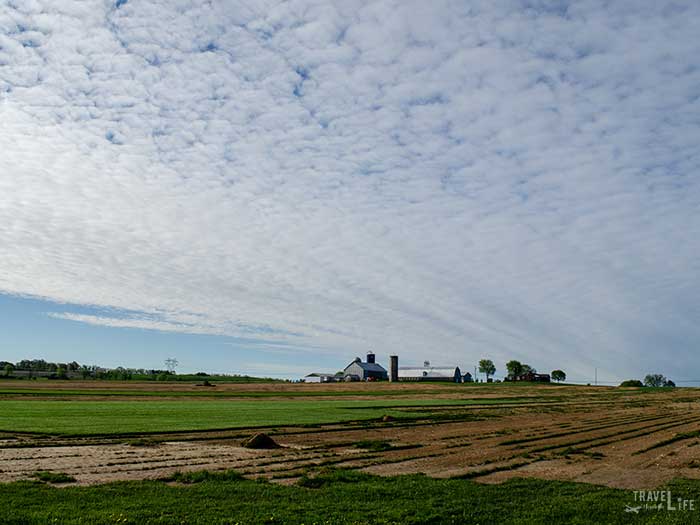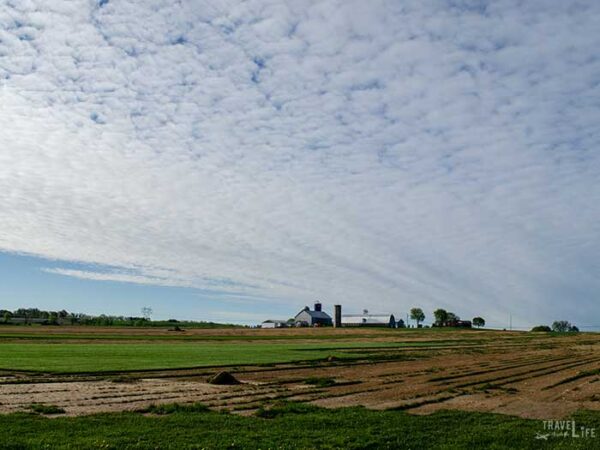 One of the things that'll stick out when you're out and about in Frederick is the gorgeous scenery just outside the city. Some of the places that we'll mention in a bit require a drive away from Downtown. And in searching for them, the area's beautiful communities and natural landscapes left us awestruck. This really is a pretty part of our world and I hope you'll take a chance to pass through it.
Walk Around Downtown
I'm a bit biased because smaller cities already appeal to me. However, Downtown Frederick will always be one of our favorite walking spots. Maybe it was all the gorgeous buildings scattered all around Downtown? Or it could have been the 200-plus specialty shops, restaurants, theaters, and museums that hooked us.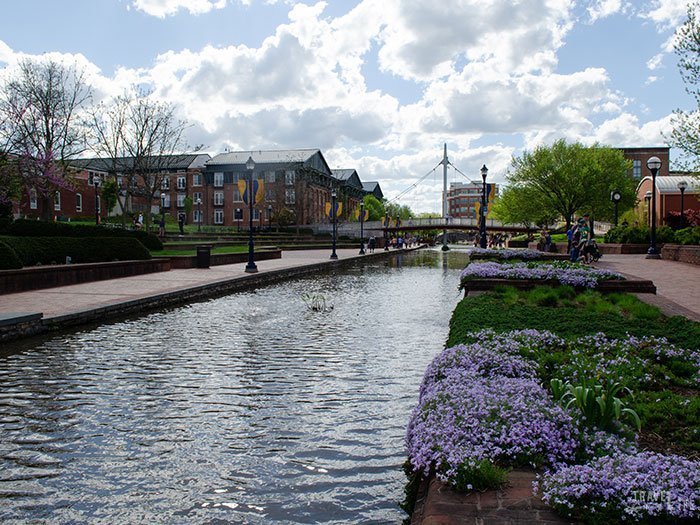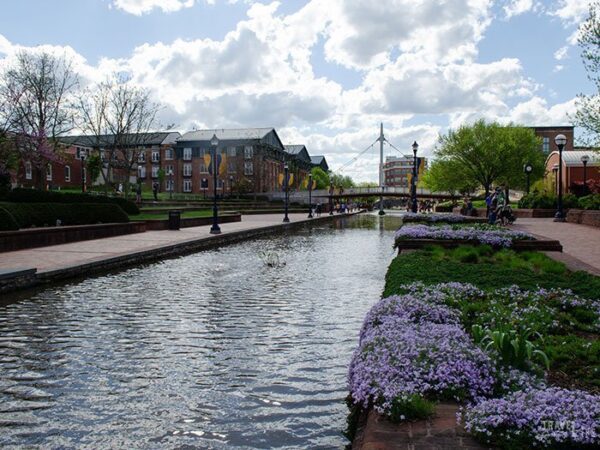 Or perhaps it was the lovely Carroll Creek Park. The perfect spot to walk and meander along any day of the week. Staring at the water below or the Community Bridge mural that everyone flocks to.
As you can see, we love Downtown Frederick. But what about you? If you've been to the area, tell us what you enjoy about it.
Get Outside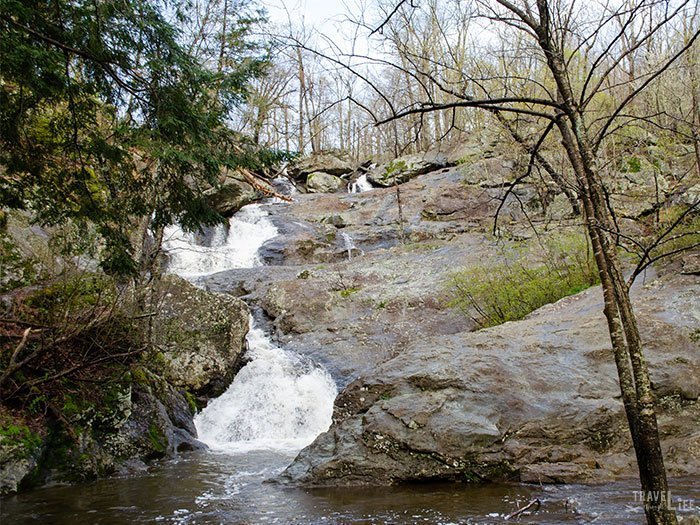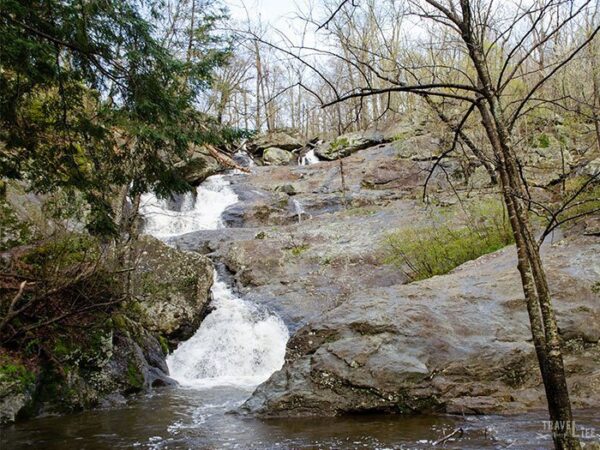 With tons of natural beauty around, a lot of the best outdoor things to do in Maryland can be found in the Frederick area. You can stand tall from Gambrill State Park's stone overlooks and hike inside the gorgeous Cunningham Falls State Park. If you summit Sugarloaf Mountain, you'll have a look at the surrounding areas that took 14 million years to erode around it.
Bonus Outside Fun in Frederick: Since we travel with our little one, we're always looking for a cool playground to give her some fun, free time. There are 90 parks and quite a few of them have playgrounds. That's a great thing if you want to let your little one swing and play it out.
Learn about Frederick's History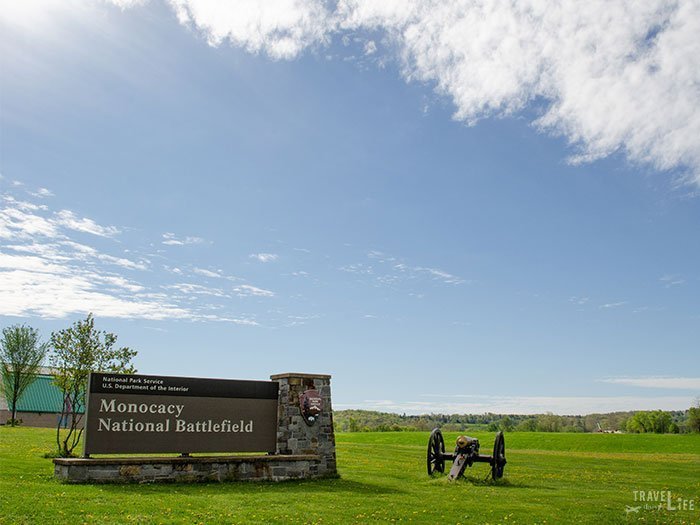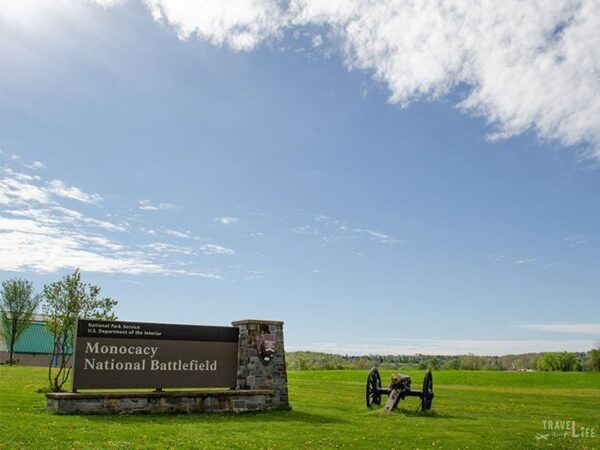 You can learn about much of Frederick's history at its Visitors Center. There's even a state-of-the-art theater that shows the award-winning "A Turn of the Wheel," which shares the story of Frederick. Long known as a major crossroads town, Frederick and its surroundings saw a lot of action during and after the American Civil War. You can see many famous sites by getting out and about, too. Monocacy National Battlefield (Urbana Pike) and National Museum of Civil War Medicine (Patrick Street) do a good job of telling the story of Frederick during the War Between the States.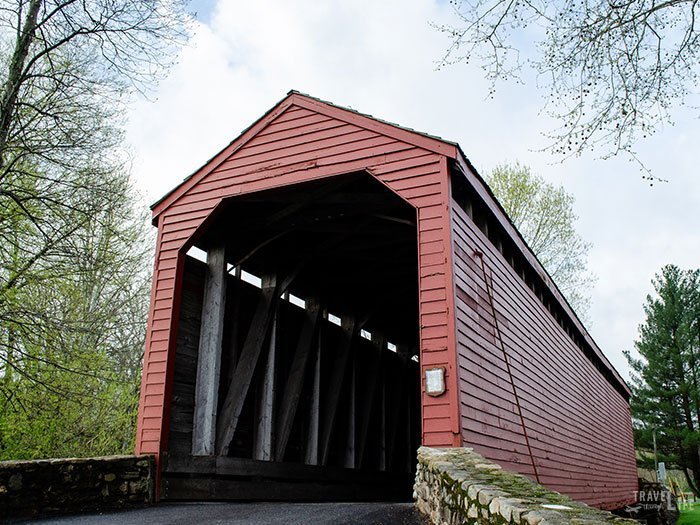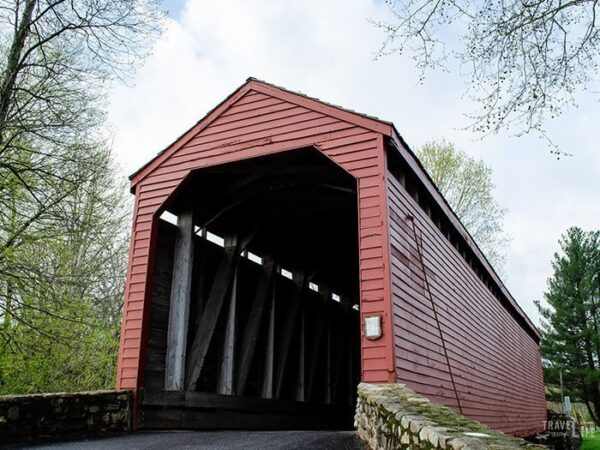 For even more Frederick history, travel back in time with a drive through their three historic covered bridges. They're within twelve miles of each other and possess distinct truss systems. The driving tour of these historic bridges is popular during the Fall as the leaves start to change color providing for stunning photos and crisp cool air.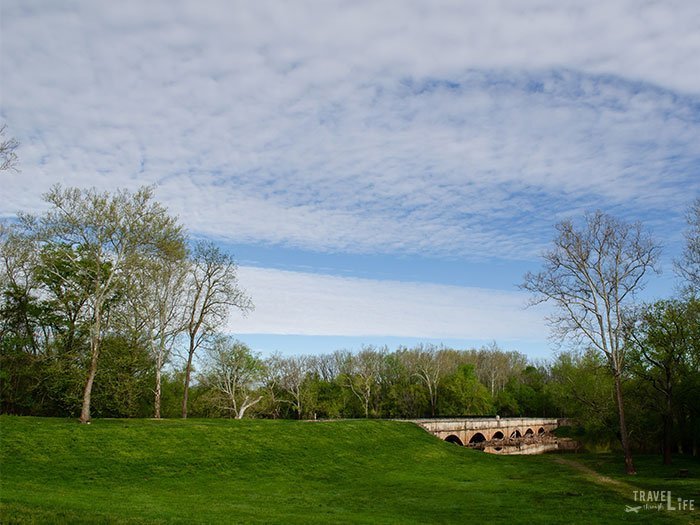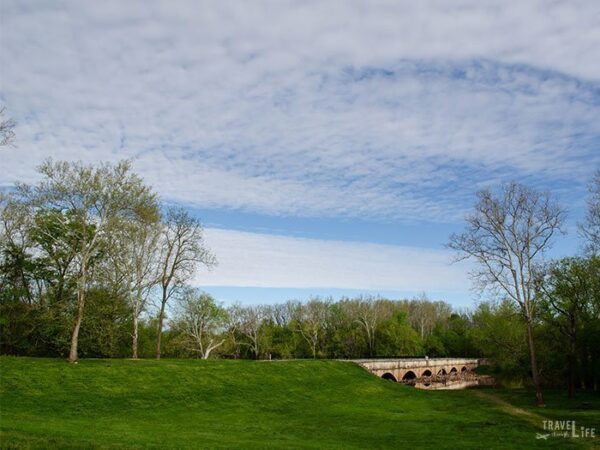 Bonus History: Don't forget about the Monocacy Aqueduct, because you'll really be missing out on important Frederick history. The Monocacy Aqueduct is the longest and largest of the 11 built along the C&O Canal. It's also a nice spot for a stroll over the Monocacy River.
Tour Breweries and Distilleries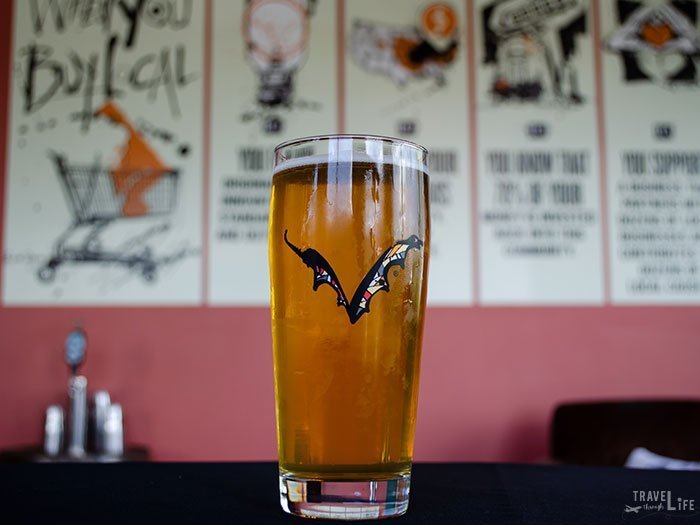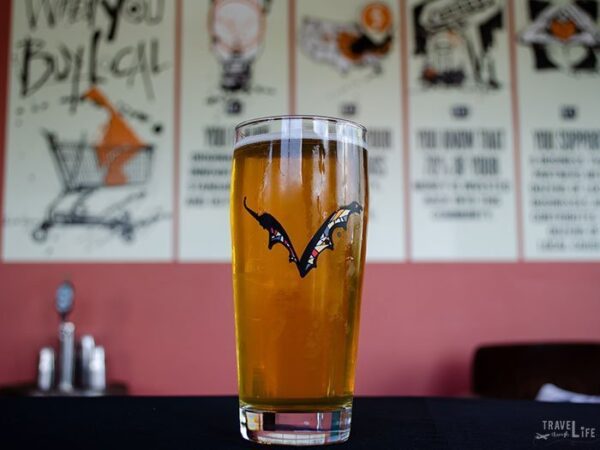 After all the walking, driving, and hiking, some of us like to kick back with a drink. And again, Frederick shines, thanks to over 30 breweries, wineries, and distilleries.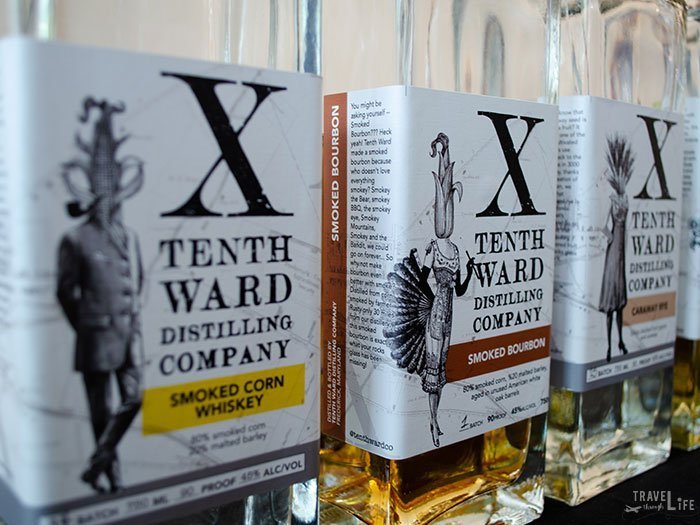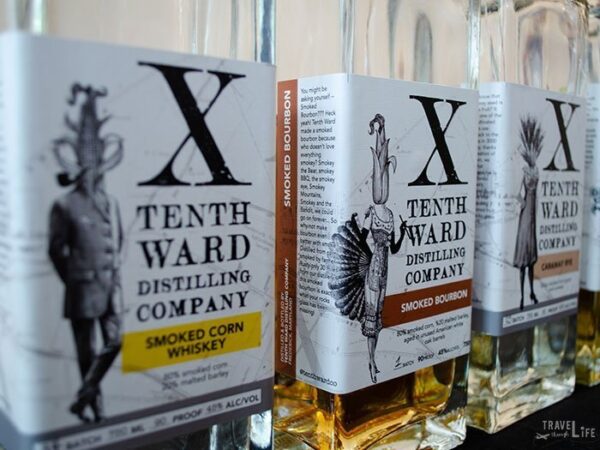 Make an appointment and sip wine at Hidden Hills Farm and Vineyard, or get your spirits on at Tenth Ward Distilling in Downtown. Of course, Frederick's beer scene touts bigger names like Flying Dog. But don't forget about the locally owned Atta Boy, Olde Mother, and Idiom.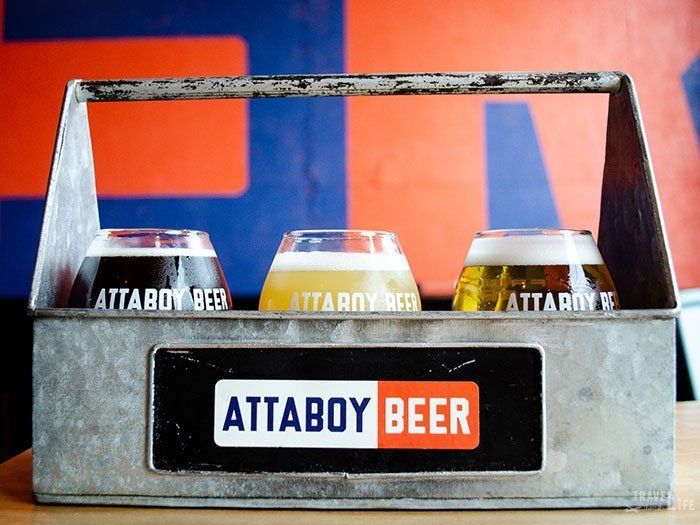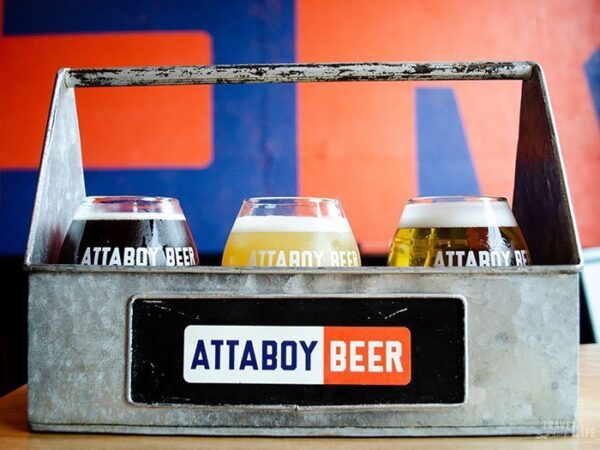 Do you have a favorite place to drink in Frederick? We'd love to know about it.
Eat Food Fit for TV
I'd drive back just for those duck fat fried potatoes.

Please ship us some of this fried chicken, Brian Voltaggio?
We were a bit starstruck when sitting down at Top Chef runner-up Bryan Voltaggio's Family Meal (East St.) located in a refurbished car dealership. Or maybe it was that crunchiest of fried chicken that came out, along with collards and duck fat fried potatoes that awed us? Either way, we are keeping our fingers crossed that Mr. Voltaggio starts a worldwide fried chicken delivery service. Side note: He also owns Volt on Market St., which is fine dining-focused and known for its 6-course tasting menu.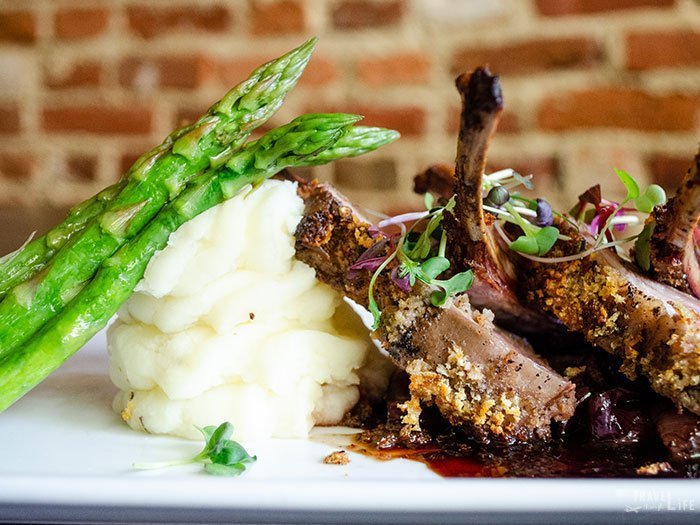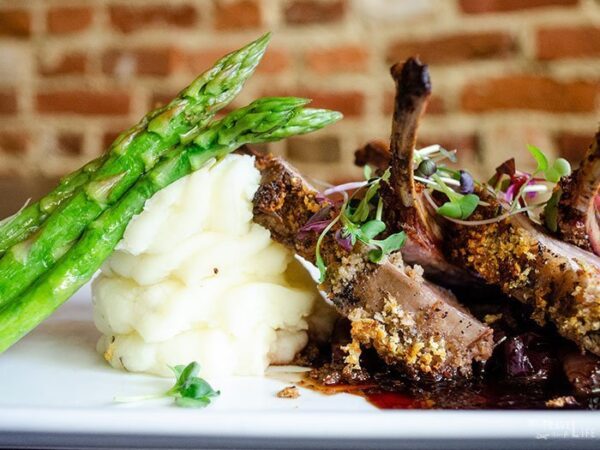 Jojo's Restaurant & Tap House on Patrick St. is another great Frederick Restaurant. There, you'll find exquisite food to accompany what's almost two distinct spaces—one side being relaxed and focused on casual dining while the opposite side serves as a tap house, with more of a "bar" atmosphere.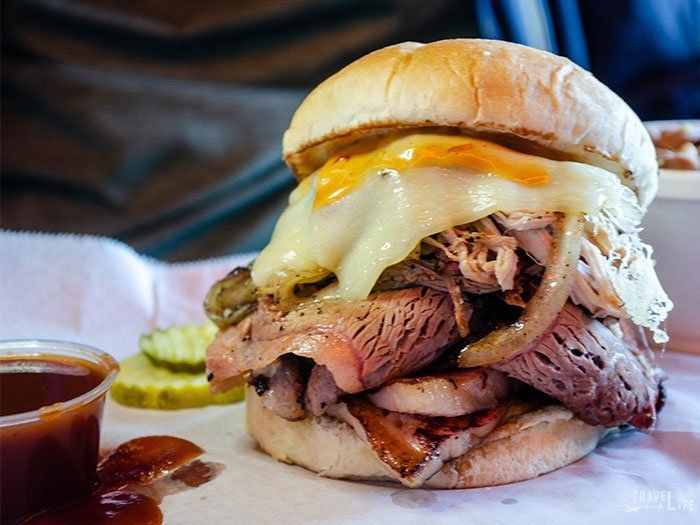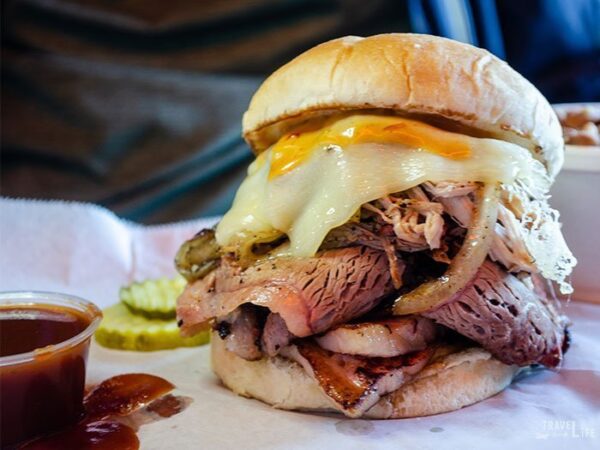 Bonus Eats: Among other restaurants in Frederick, we also enjoyed Black Hog BBQ and you can at any one of their three area locations, too! If you're looking to sample, Taste Frederick Food Tours will take you around Market St., with Private Tours available also.
Stay Anywhere You Want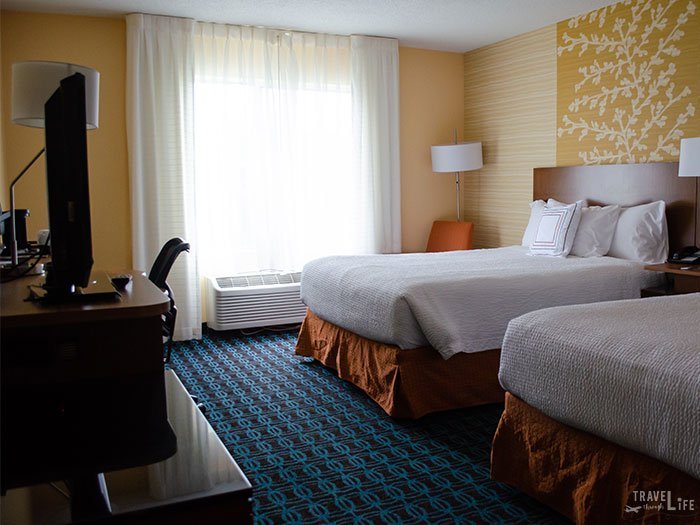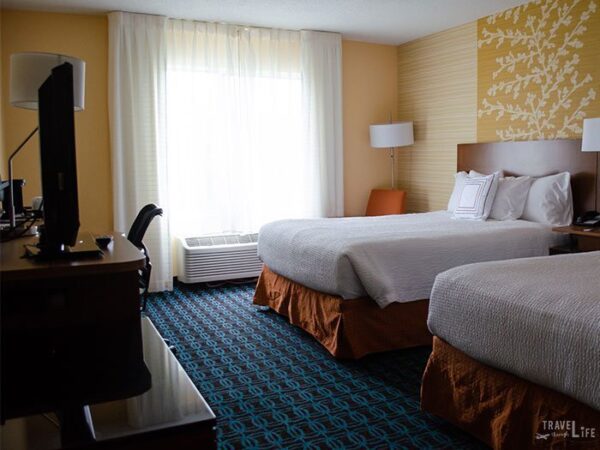 While prepping for and recovering from all these seeking weekend things to do in Frederick, you'll need somewhere nice and cozy to stay. Familiar names like Hampton Inn, Hilton Garden Inn, and Fairfield Inn and Suites are available and not far from Downtown. 10 Clarke Place and Hollerstown Hill are the best-known locally owned BnBs in the area, centrally located and highly regarded by visitors who've come through.
If you want to see all the options, check here for pricing and availability on hotels in Frederick here!
Keep Coming Back All Year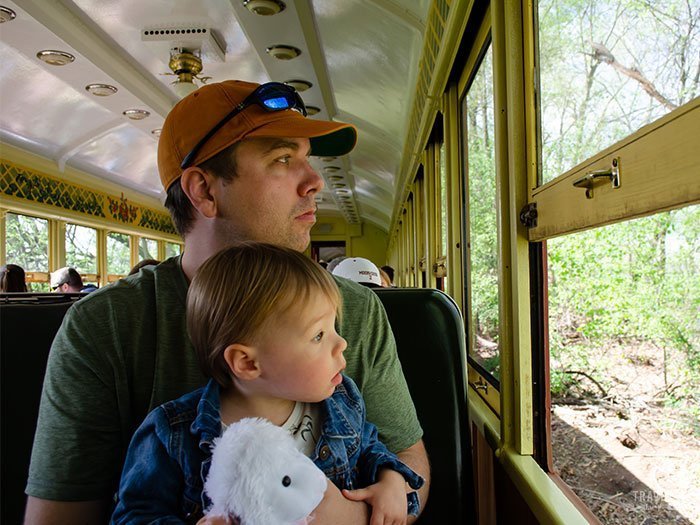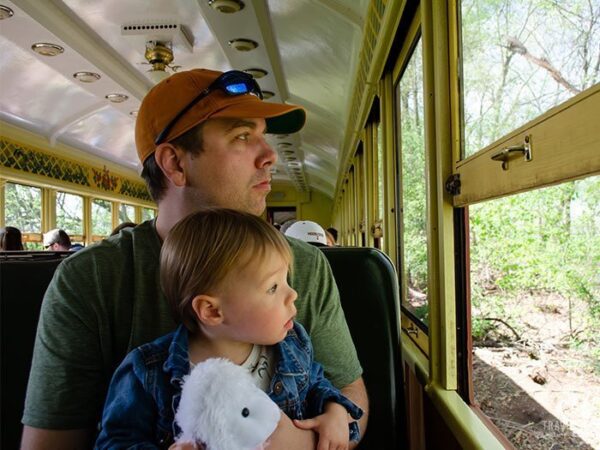 February's Fire in Ice is one of the many Frederick events that have me hooked. That's where the city's streets line up with ice sculptures and hot food. In the spring, families from all over come out for the Easter Bunny Train along the Walkersville Southern Railroad, including us. May is for hops as the Maryland Craft Beer Festival comes to town, with 50-plus breweries pouring beers to go with food, music, and more.
Bonus Festivals: For nine days in September, the Great Frederick Fair spotlights the area's agriculture industry with rides, food, entertainment, and more. October's Catoctin Colorfest brings crafts, food, and interactive demonstrations to nearby Thurmont. And in December, we can't forget the Candlelight Tour of Historic Houses of Worship, where you can step into Frederick's most beautiful churches while they're lit up for the holidays.
If you live in the area or have been before, got any other Frederick events to share?
Our Thoughts and Yours, Too!
Thanks to all the fun that we found, we're pretty set on returning to find even more weekend things to do in Frederick. Still, we'd love to know. What would you do first if you came to the area? Also, if you've been before, what should we do when we come back?
Disclosure Note
Special thanks to Visit Frederick for providing us with complimentary accommodations, admission, and meals throughout our stay. All opinions within this article are our own.