Affiliate links linking to products we love may be found within this article. For more info, please check our Disclosure page for more explanation of affiliates and sponsorships.

---
Vignettes from Belarus, The Last Dictatorship In Europe

Going To An Ice Hockey Game in Belarus
I hand over my phone with a screenshot of the train I want to catch, eliminating the language barrier. I'm heading to Molodechno to watch an Ice Hockey match. Boarding the train I don't stand out among the other passengers on board, the beard usually attracts a few eyes in my direction.
In Molodechno I'm surprised by how beautiful the town looks as well as tidy. No one is wearing a hockey jersey to show their passion despite this game being in the top league. I find the stadium and everyone realizes I'm not a local and whisper sweet nothings about me before handing over €3 for the best seats.
The small crowd is full of passion & I notice little marketing around the stadium. If the president Lukashenko who loves the sport didn't put taxpayers money into the league to pay the players, the national sport could die in an instant.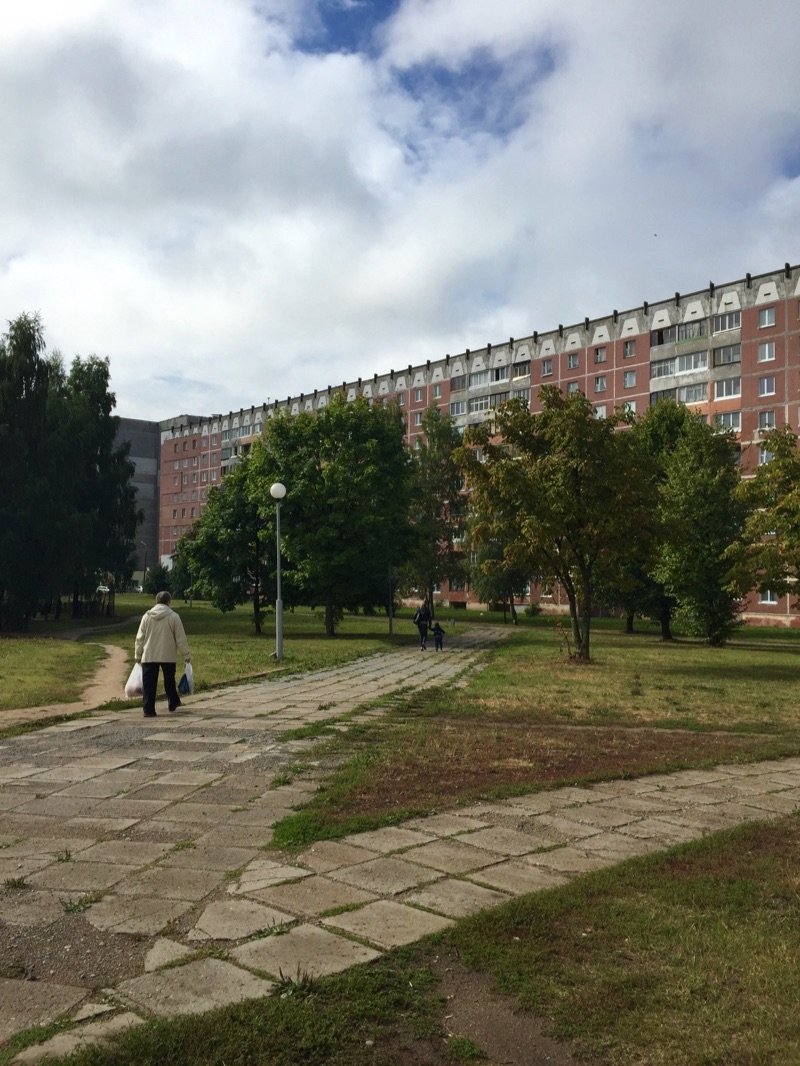 Dealing With Government Authorities
I'm thankful as Anna knows where everything is as we get everything sorted in order to my visa registered in the country. When we arrive at the office it has seats bordering the room, a desk in the center and no shortage of people. There's no obvious queue or system, eventually, we follow the example of others and go into the admin office where the staff takes each person as they arrive. We learn what we need to do and leave.
The following day I walk to the office alone. The public buses and minivans (I can do the metro) too foreign for me to negotiate with 100% success, time is of the essence. The walk sums up Belarus residential apartments, massive bland buildings. I need to concentrate in order to identify individual buildings. As I approach yesterday building I hadn't taken notice of what the correct door is as signage & branding is non-existent. This is why many old-school Russian movies scenes are filmed in Belarus. Marketing does not dominate every piece of blank space.

Food Shopping At Its Finest
I'm making the daily pilgrimage to the supermarket, working out what to buy for the day. As a vegan, I'm happy I can get food guaranteed to be meat and dairy free in Belarus. I head straight to the fruit and am stunned to find the bananas even cheaper than the day before. They may be slightly bruised but at 50 cents/kilogram, I make sure to SnapChat this to the world. I picked up some freshly picked tomatoes, cucumber, bread & coke all of which are as cheap as I've seen anywhere in the world. Belarus continues to make me smile.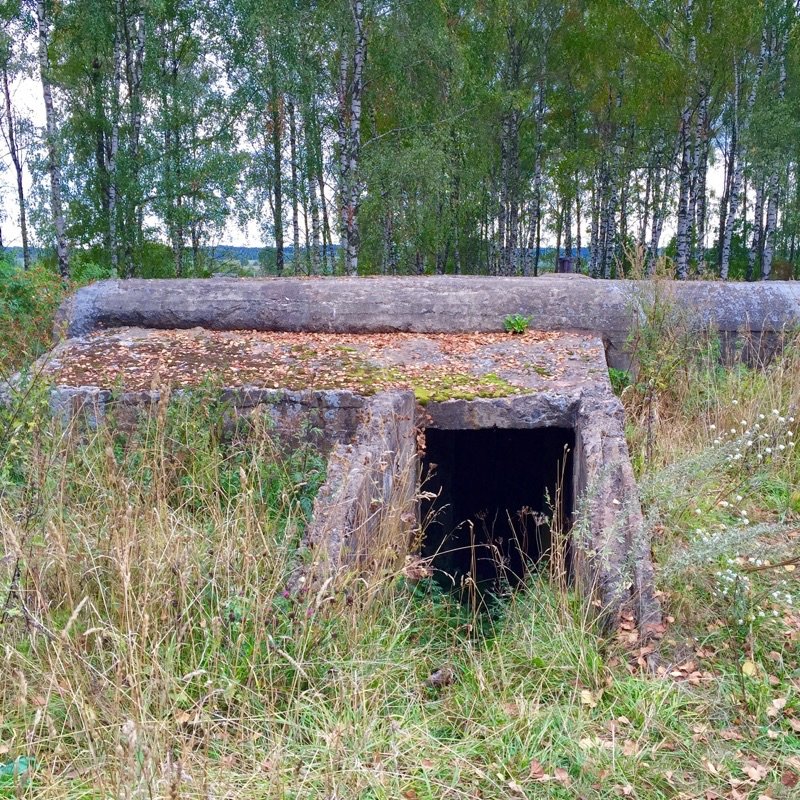 Finding The Perfect Bar
As I followed behind the others I start thinking about whether there is any chance I would visit the bar we are about to if I wasn't with locals. As I walk into the bar it feels very 'folksy', (English) music is played but drowned out by the loud chatter of young adults. I am able to order a vegan-friendly pizza and order tasty $1 pint.
The atmosphere is positive in the bar and I can't help but look around and see the knickknacks on the wall. There are ongoing repeats of Futurama and waitresses barely keeping up with the demand. I am very picky when it comes to bars and pubs, but I am in a bar that could be my local anywhere in the world.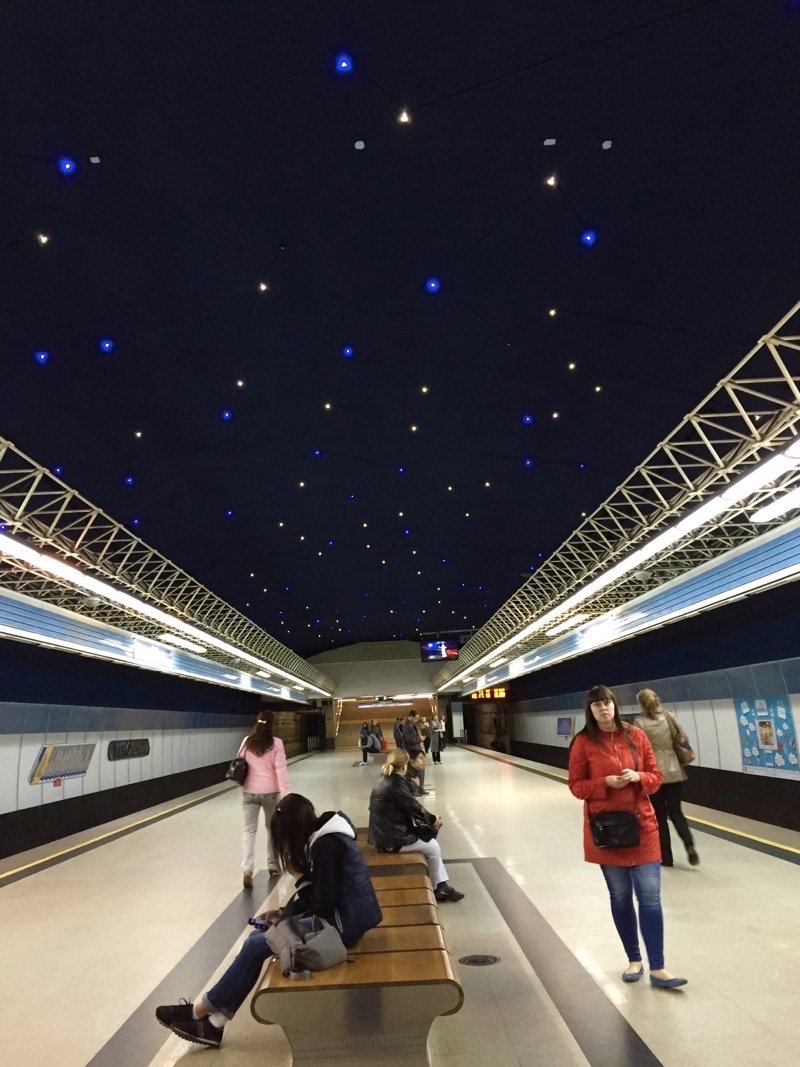 Exploring Outside The Ring Roads Of Minsk
I'm impressed with the quality of these trains that we ride. Once we get off the train we make a detour to a bunker from a war many years ago. There is no preservation of the site but I do get a sensation of how hard day-to-day life would have been, the darkness and pools of water spook me.
Walking to Anna's grandparents I feel a sense of peace in the village. Everyone is keeping to themselves and despite a supermarket nearby it isn't a necessity for fresh vegetables. We help out with picking cherries from her tree as she cooks up a feast with fresh vegetables right from the garden. Anna lets me know they struggle to understand why you would be vegetarian, let alone vegan.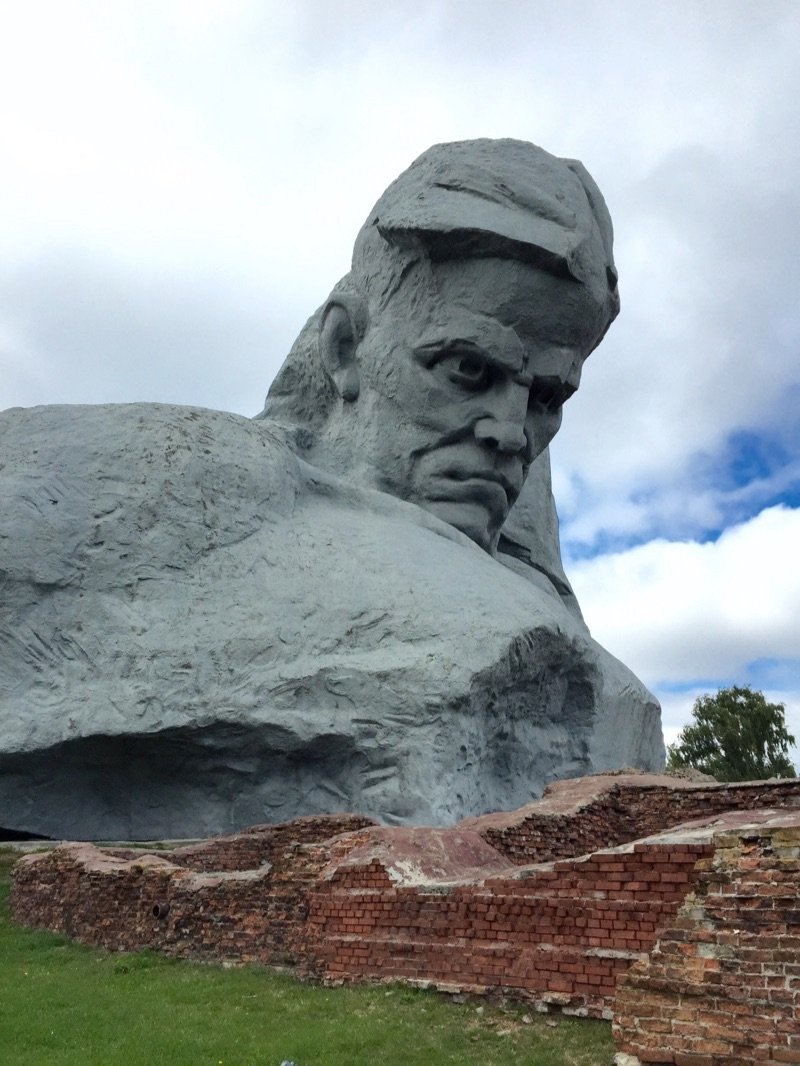 Exploring Brest
I browse Trip Advisor in my hostel where I had all 8 dorm beds to myself. I'm noting all of the attractions in Brest before locating them on a map. It's time to see every Brest attraction. Mid-morning I leave the hostel (which I had to myself), still, there was minimal foot traffic in the city as I explored the small city near the Polish border.
Making my way to the Brest Fortress I knew I was off the tourist path (not that there is on in Belarus) when there was only a handful of tourists despite its beauty, included the towering Brest monument, a site many cities would be proud of. I'm not getting to all of the Trip Advisor attractions that day, as I walk from attraction to attraction not everything is open. I resolve to never visit small town museums in on a Monday again.
Are you planning on going to traveling to Belarus? Ever been there and want to talk about it? Leave a comment below and let us know what you think!