Affiliate links linking to products we love may be found within this article. For more info, please check our Disclosure page for more explanation of affiliates and sponsorships.

---
If you're out there traveling, it's bound to happen. Scams. Shady deals. Money lost. You learn from those mistakes. When I had my credit card information stolen from an ATM machine in Indonesia, I learned to keep a close eye on my surroundings and my bank account. When booking a hotel through some third-party sites, we've gotten burned, too, and had to change our approach there. Apparently, we're not alone, as the American Housing and Lodging Association reports. We'll get to that very shortly, as well as five things you should do when booking a hotel and what you can do to avoid them.
Booking a Hotel the Smart Way
This post is a part of our series on Hotel Guides. It was produced in coordination with the American Housing and Lodging Association (AHLA). Any figures and statistics were sourced from this report by the AHLA. All opinions within this article are our own.
The Report
According to the aforementioned report by the American Housing and Lodging Association, third-party travel resellers deceive 23 percent of consumers. The AHLA report also notes that there were an estimated 28.5 million fraudulent or misleading hotel booking transactions in 2017. That includes extra fees, upgrades paid for and not relayed to the hotel, or lost bookings every day. With 500 hotel bookings happening per minute, it's easy to fall victim to these scams when you're really just looking for a good deal. Now, let's talk about how you can avoid getting ripped off, as well as some things you can do to benefit from travel.
Our Tips
Avoid "Shady Sherman"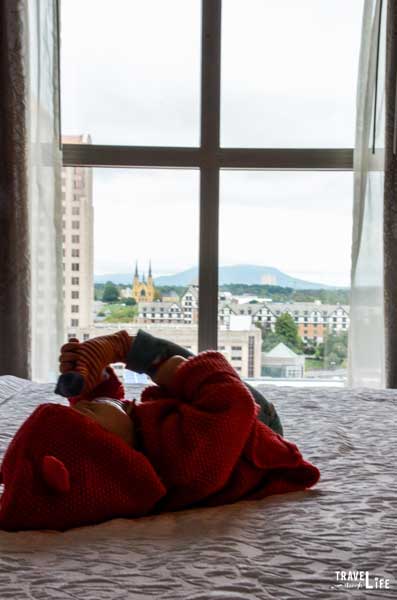 Third party booking sites may have different rules than the hotel that you're actually staying in. Say you have an extenuating circumstance or a small adjustment that needs to be made. You head down to the front desk to try and work it out. The human that you talk to is enjoyable, pleasant, and understanding. Unfortunately, they may not be able to do anything because their hands are tied through the booking site that you used. You might have fallen victim to someone I like to call "Shady Sherman," otherwise known as your booking site's middleman who doesn't actually exist.
How to Avoid This
Skip the middle man and extra fees and go directly to the source your money is ultimately going to. When you book directly through the hotel, any problems fall on the hotel to fix. If you book with a third-party, you ultimately take responsibility for any problems or mistakes.
Join Hotel Rewards Programs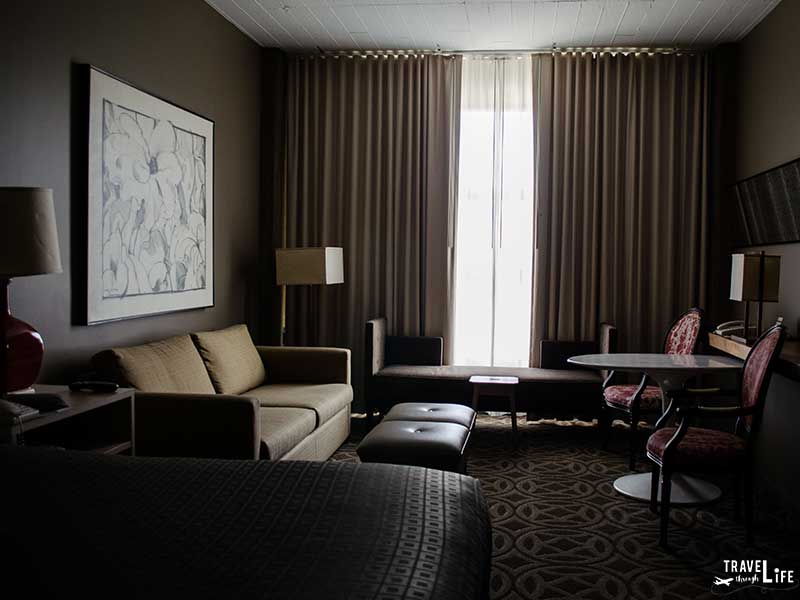 Many hotels have joined the party and are offering their own benefits, including reward programs or special bundles. This is beneficial if you prefer one specific hotel brand when traveling. It also pays off because each brand is typically owned by a parent company that encompasses many others. For example, joining Hilton Honors will give you rewards if you stay at Hilton, Hampton Inn, and anyone else in that family of brands.
How to Take Advantage
If you've stayed with enough variety of hotels you probably have a couple of favorite brands. Brand loyalty can work in your benefit. Sign up for their loyalty program and earn reward points for faster free WiFi, access to executive lounges, and free hotel stays. Get more for your money by racking up reward points.
Don't Pay More through Hidden Fees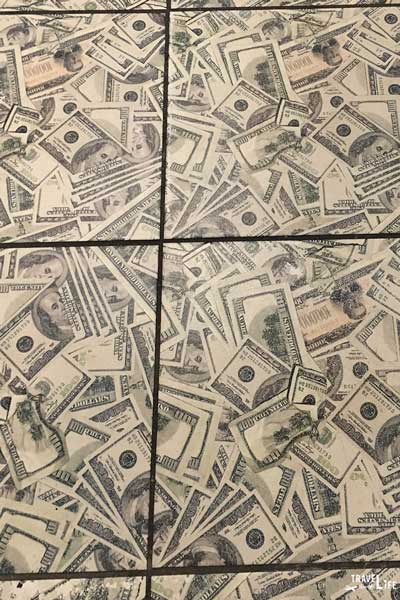 You'd be surprised how much money can accumulate between when you first hit "Search" and "Book Now." Internet fees, resort fees, safe fees, and cancellation fees all come into play. Some places even include housekeeping fees!
How to Avoid This
No one wants to pay more for the same thing you can get somewhere else for cheaper. Have a transparent view of exactly what you're paying for when you go directly to the hotel's site to book.
Watch Out for Tricky Marketing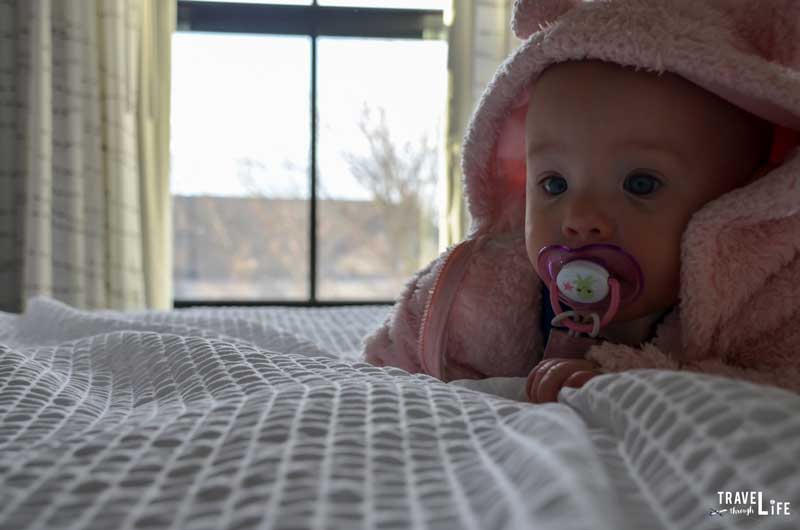 I'm sure you've seen these before: "Only 3 rooms left!" "10 people looking now!" "Sale ends at midnight!"
Marketing. It works. We're surrounded by marketing to make you think that you have to act now. RIGHT. NOW. Decisions made right now are often rash because you're made to think that you're going to lose out and pay more if you don't do it now. But the reality is that when you take your time and search smarter, you can probably find better deals.
How to Avoid This
Unlike airline tickets, hotel prices stay pretty consistent. You aren't going to see a drastic change in price from morning to afternoon or really from day to day, so it's important to slow down and do your research before booking a hotel.
Secure Your Personal Information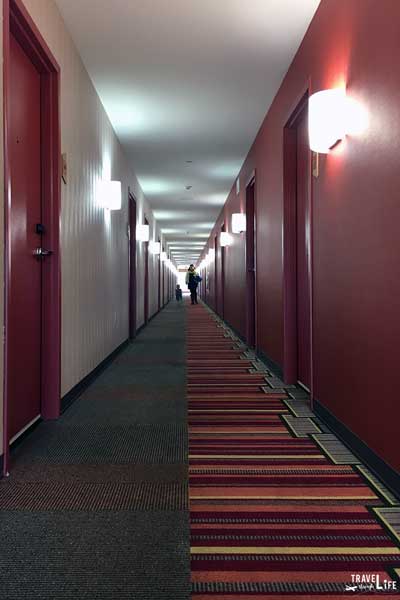 Your financial information is sacred. You've spent your entire life building a credit history and hours and hours of work to pay for the luxuries you deserve to unwind and relax. One of the scariest ways of getting scammed is to have your information stolen. It feels like a violation of every ounce of hard work you've ever done. But it is happening and shady deals are costing us $28.5 million in affected hotel bookings!
How to Stay Secure When Booking
The easiest way to make sure your credit card and personal information are safe is to book only through a secure site. How can you tell? If you look up at the top of your browser, you'll see a little lock followed by https:// The 'S' at the end of the HyperText Transfer Protocol stands for SECURE which means all the communication between your browser and website are encrypted. Not all sites, even ones where you input your financial information are encrypted- putting you at risk! So check that web address and make sure!
Final Thoughts and Yours, Too!
Scams can happen in every corner of the world, including when you're booking your hotel online. If you have questions or would like to file a complaint about being scammed, head over to the American Hotel & Lodging Association's website. With 500 online hotel bookings a minute, you can ensure by using these tips that you won't be one of the 23 percent of travelers who are being misled into paying more money for your hotel experience.