Affiliate links linking to products we love may be found within this article. For more info, please check our Disclosure page for more explanation of affiliates and sponsorships.

---
Ever since I've started to spend my holidays traveling to different places around the globe, I was pretty sure that I'd visit Sydney, Australia more than just once. There's something irresistibly tempting in the way this vibrant Australian city connects the past with a truly cosmopolitan ambiance and fascinating coastal beauty with imposing architectural miracles. There's so much to enjoy in Sydney but there are places and events I particularly loved during visits to the Harbour City. They've helped me outline this ultimate Sydney Walking Guide that I hope you'll follow when visiting my favorite Australian city!
Sydney Walking Guide
Chinese Garden of Friendship

In the middle of Darling Harbour, a popular pedestrian precinct which adjoins this beautiful watery space lays a precious oasis of green called the Chinese Garden of Friendship. When I first came here, I couldn't believe that such a peaceful environment sleeps in the jungle of busy shops, crowded restaurants, and museums. Picturesque alleys of lush willows, shimmering Koi pond, and complete tranquillity were sufficient for me to reach the Zen state of the mind.
Sea Life Aquarium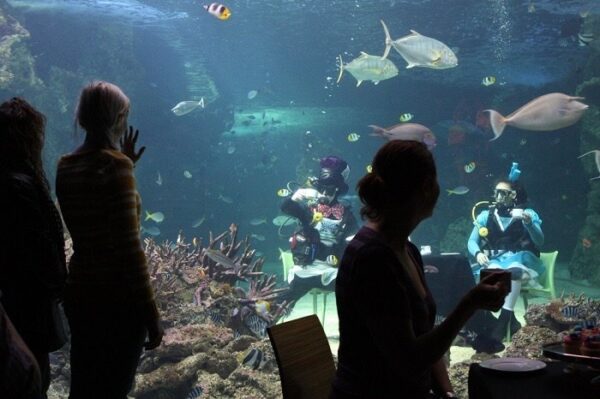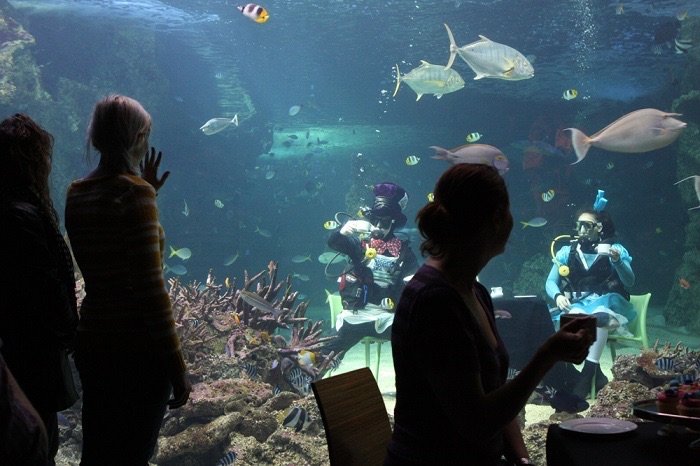 During one of my latest visits to Sydney, I discovered that not so far from Chinese Garden exists a wonderful ocean world packed in the spacious Sydney Aquarium. Apart from an opportunity to observe over 700 species of stunning marine creatures that populate Australian waters, I was delighted to soak into great thematic exhibits displaying anything from impressive sharks to giant turtles and stingrays.
Festival of the Winds

Always crowded with tourists and friendly locals, the powdery space of Bondi Beach gained my sympathies from the moment I realized it offers more than just lying on the sand beneath the parasol. The event I especially liked here is a kite flying festival, locally known as the Festival of the Winds. A bunch of local and foreign people gathers together to fly dozens of colorful kites across the pale blue sky over Bondi, so I couldn't resist flying my own flower-shaped kite.
Randwick City

I was happy that I could visit authentic Sydney suburb Randwick City, which carries the irresistible charm of old Sydney. Apart from divine colonial-style architecture, I was also impressed by a number of first-class horse racing events held here almost every week. What especially thrilled me is Randwick accommodation, where you can experience the authentic atmosphere of old Victorian mansions and feel like living in the royal era.
Contemporary art
Thanks to my Aussie friends I had a chance to discover great street art festival held in history-spirited Cockatoo Island, just a ferry ride from the downtown area. I had some pretty enjoying time here, especially because I was able to see impressive street murals, urban drama shows, and a bunch of extravagant live performances.
Surry Hills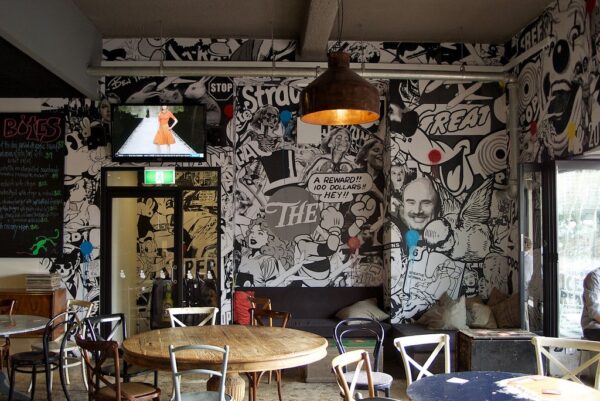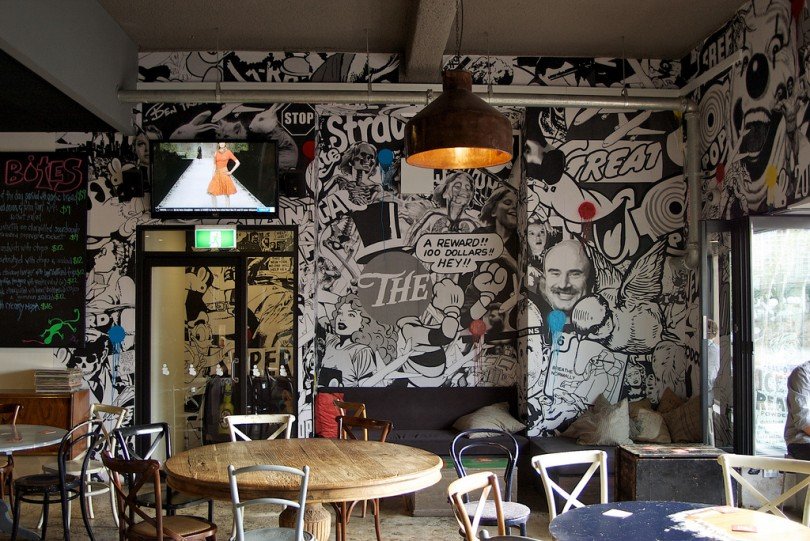 Surry Hills is one of my favorite areas in Sydney, where I feel like I'm walking through the streets of Paris. Lovely vintage boutiques, artsy cafes, urban restaurants and heaps of great galleries and design studios are nested in the energetic environment of The Crown Street. If you're coming to Sydney, I definitely suggest visiting Surry Hills and one of its fabulous sites, such as Brett Whiteley Studio or Cream on Crown Boutique.
The Rook
Sydney is full of excellent entertaining venues, but the Rook bar is the most stylish. It's a spectacular rooftop bar packed with stylish outdoor design, fascinating city views and variety of quality wines, cocktails, and seafood dishes. With all that greatly impressive attractions, alluring historical spirit and a captivating urban ambient, Sydney is one of those cities you simply must love.
Our Thoughts and Yours
So now that we've traveled through Sydney on foot. What do you think? Which places would you visit first from this Sydney walking guide? We'd love to read your thoughts in the comments section below:)