Affiliate links linking to products we love may be found within this article. For more info, please check our Disclosure page for more explanation of affiliates and sponsorships.

---
We will rebuild Bohol through the Boholanos' indomitability of spirit. – Rev. Fr. Milan Ted Torralba, Bohol
Bohol Santa Monica Cathedral
There isn't enough time to admire the wonderful bell towers and the building's gorgeous interior, where a gorgeously painted ceiling would greet us. I don't even know why we decide to stop here, other than to take a break from a long day on two wheels. We're baked by the sun and the heavy tree canopy helps entice us to stop for a minute or two. Then I get curious about the nearby Bohol Santa Monica Cathedral that passed its most difficult test to date.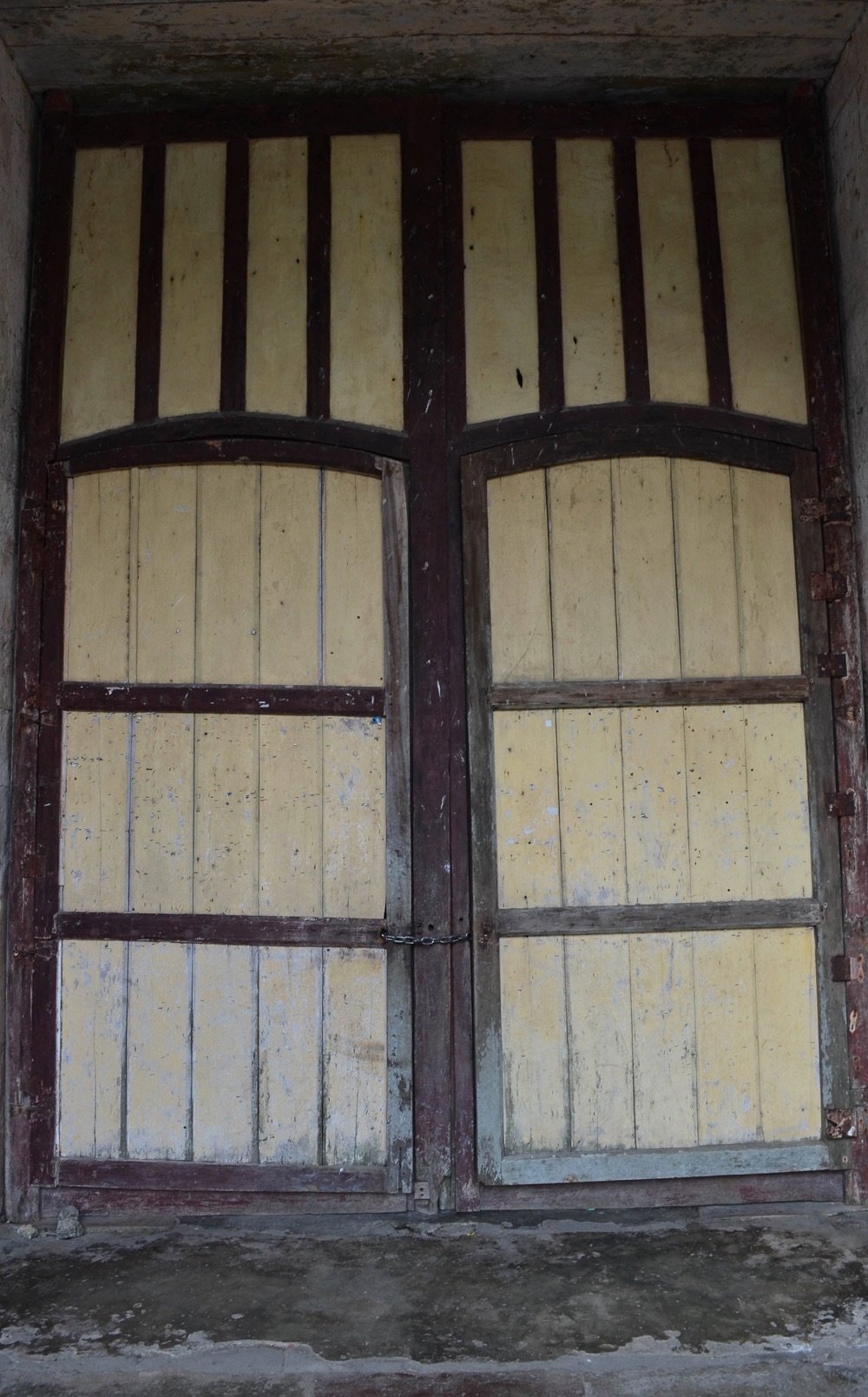 As we stop for a breather at one of Bohol's beauties in Albuquerque, my mind drifts away from this testament to diligence towards long-held beliefs. I've always thought of churches as better suited for everyone else, after stumbling my way in and out of them for so long. Being part of a physical social network always seemed the toughest part of it, with the idea of fitting into a group or club always a cumbersome task. So with Church and every other sort of social club, I'm okay with leaving the fun for the others.
I've begun to understand that people make things like Church look like a worthy investment or not. They should always maintain dedication to their beliefs, because that is real faith. I see the true believers shouting from the rooftops no matter the situation. It's endearing to me, professing your faith. Of course there are some who moved towards something else to fill their bucket when things go awry. Isn't that life though?

The strong keep on, even when times have gotten too tough for everyone else. Driving around Bohol and visiting its beautiful churches show me that loyalty can be tested yet sometimes form stronger bonds, as the 2013 earthquake demonstrated. Hundreds of people died and many more were injured. Long-term damage could be seen in dilapidated bridges and other blows to Bohol's infrastructure.
Sharp declines in tourism and large-scale unemployment became an unavoidable reality but something happened. Almost everyone found solace at church, even when the devastation included some of Bohol's iconic and beloved cathedrals. Just about every town has a church, with the most impressive ones in hub towns like Loboc or Valencia. Dating back to when the Spanish first arrived, Churches like the Bohol Santa Monica Cathedral mean more than just a place to pray.
Baclayon is the oldest and most impressive but suffered extensive damage – undergoing repairs at the time of writing. As we ride past that unfortunate building, a large congregation sat underneath a makeshift canopy. With respect to the people worshipping, snapping a photo doesn't seem in good taste. We just watch and listen to the service as spectators outside one of Bohol's most important arenas. People park outside and stream towards the entrance, probably running late. I come away with an admiration for the crowd and can't stop thinking about their resilience, considering the wrecked building that dominates their surroundings.
Going back to our time at the Bohol Santa Monica Cathedral in Albuquerque, a wonderful epiphany becomes clear to me now. Another 2013 victim, this church impressively stands strong though with some visible cracks. Some children play near us and tour buses were zoomed by on the main road, as they most likely returned from the Chocolate Hills. Only spending a few minutes at the Santa Monica, we walk around and take pictures while stretching our tired legs.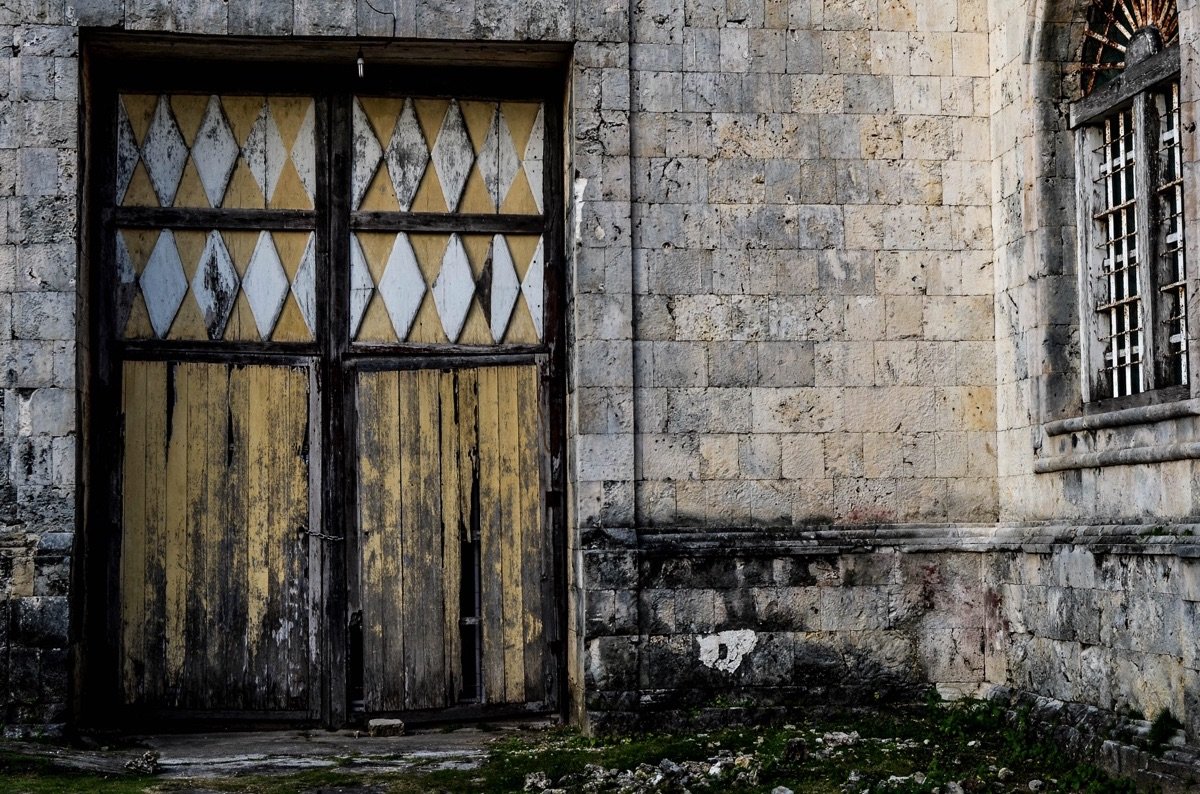 The sun inches away from its peak towards the nearby sea and reminds us that it's time to return to Panglao. We wave goodbye to the Santa Monica Cathedral and hoped it won't have to endure any further disasters. I'll never know and understand plate tectonics enough to predict its fate. More questions surface as I approach the bike. Of all the buildings along the way that hadn't survived the earthquake, why was this one spared? Why do these people continue to come and pray? Maybe I'll never figure any of these things out but it's definitely important to ask.
Maintaining positivity is something that I always struggle with, but places like Bohol show me that the bright side is the best. Through the worst of times here, so many people keep going thanks to spirituality and their faith. A building like the Bohol Santa Monica Cathedral reminded me that the earthquake might've dealt the island a bad hand, but its people have yet to give up. Church and prayer are part of the solution, as this tiny island works its way back to normalcy.